Doug Jones introduced bill to protect red snapper population in Gulf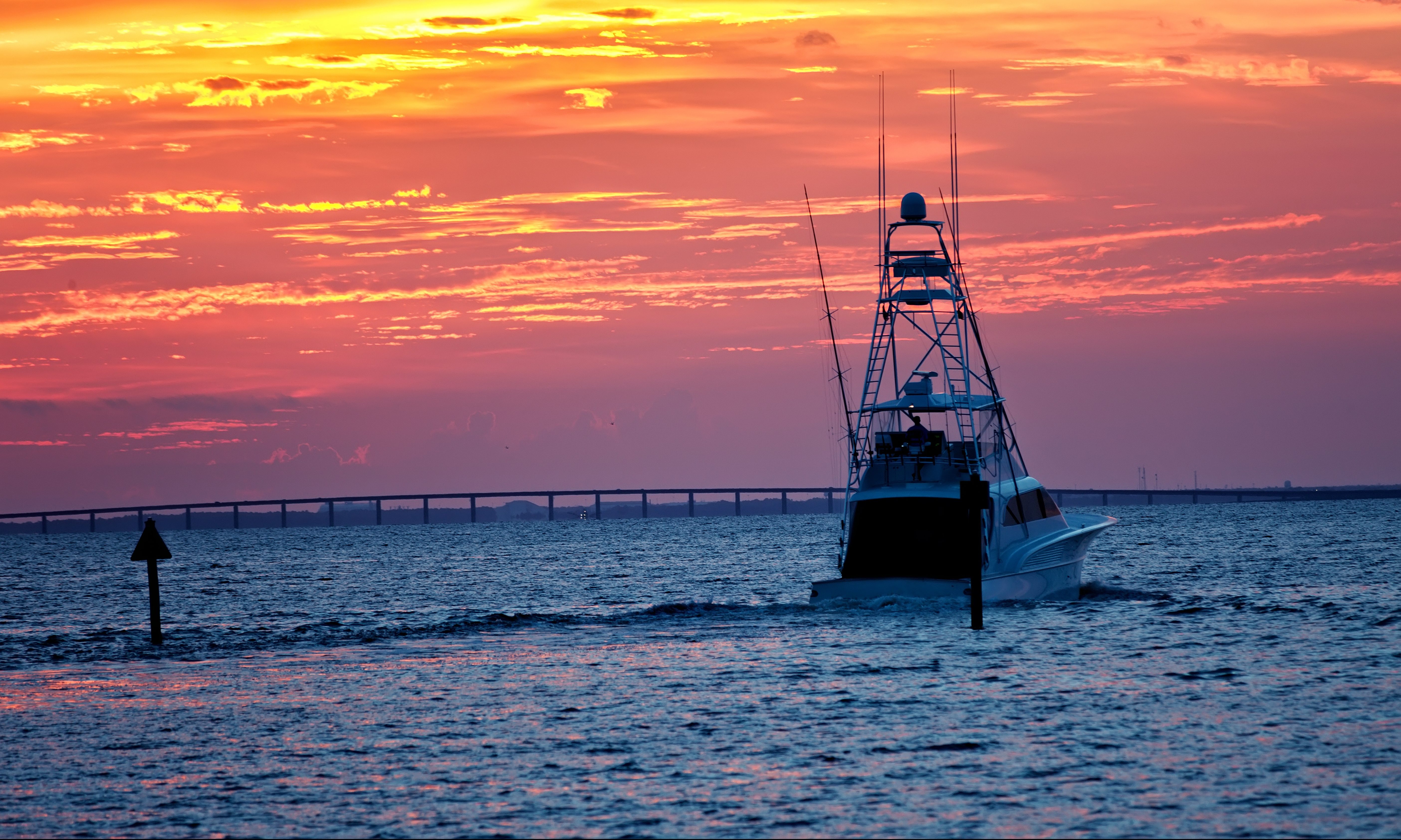 Recreational and commercial fishermen in the Gulf of Mexico may soon have to have on board their boats devices that could help ensure the population of reef fish remain healthy for generations to come, thanks to a bill introduced by U.S. Senator Doug Jones, D-Ala.
 Jones and cosponsor Sen. Bill Cassidey, R-La., introduced a bill that would require boats to carry on board venting tools and descending devices, which reduce barotrauma in reef fish, such as red snapper, a condition that kills fish when their brought to the surface rapidly from deep water. If a fish is too small, nor the correct species or over a fisherman's limit, they release them back into the water, but without the use of these devices many of these fish die, unable to return to the deep water where they thrive. 
The Direct Enhancement of Snapper Conservation and the Economy through Novel Devices (DESCEND) Act has a companion bill a companion bill recently introduced in the House of Representatives by Congressmen Garrett Graves, R-La., and Jared Huffman, D-Calif.
"I've been fishing all my life, so I know how important it is to protect Gulf species like red snapper. The use of descending devices and venting tools is one way we can help maintain healthy populations of reef fish, which is crucial for the economy of Alabama and for ensuring that future generations can continue to enjoy red snapper season," Sen. Jones said in a press release. 
"For charter fishermen in the Gulf of Mexico, fishing is more than a pastime – it's our way of life," Johnny Greene, Owner, Intimidator Charters in Orange Beach and Former Gulf Council Member, in the release. "Charter fishermen such as myself have been using descending devices for some time, and we hope that this legislation will encourage the use of these devices among all sectors of the Gulf fishing community. I'm also pleased to see that this bill mandates further study into the role that descending devices and venting tools may play in reducing discard mortality and preserving the health of Gulf reef fish species." 
According to the Pew Charitable Trust of the six most-caught reef fish species in the eastern Gulf of Mexico, about 11 percent of fish that are thrown back die after release.  Those fish amounted to 3.1 million fish from 2012 to 2016, according to the nonprofit. 
Blakeley Ellis, Executive Director, Coastal Conservation Association Alabama,  said the legislation is greatly appreciated by recreational anglers in the Gulf of Mexico, who understand first-hand the frustration associated with releasing a reef fish back into the water, only to watch as it fails to make it back to the bottom.
"The DESCEND Act will ensure that fisheries managers have every tool at their disposal to help return these fish to depth and minimize post-release mortality. Fewer wasted fish will result in increased access to fisheries like red snapper in the long run. We appreciate the leadership by Senators Jones and Cassidy to enhance marine resource conservation with this common-sense measure," Ellis said. 
"While Gulf of Mexico red snapper has historically been a highly contentious policy issue, it's heartening to see such strong support for this effort to reduce mortality rates of discarded reef fish," said Mike Leonard, Vice President of Government Affairs, American Sportfishing Association. "Thanks to the bipartisan work of U.S. Senators Doug Jones and Bill Cassidy, the DESCEND Act of 2019 will make meaningful progress in improving fish survival by requiring proper gear be used to release fish caught in the Gulf federal waters. The more fish that survive, the healthier their populations will be in the future, therefore providing better fishing opportunities."
Chris Blankenship, Commissioner of the Alabama Department of Conservation and Natural Resources, said the agency provided hundreds of descender devices to Alabama fishermen a couple years ago. 
"The program showed that the use of descender devices was very effective in decreasing release mortality of reef fish. I am appreciative of this legislation that will increase use of descender devices that will contribute, along with other initiatives and sound management, to rebuilding our reef fish populations," Blankenship said. 
The legislation has been endorsed by the American Sportfishing Association, Center for Sportfishing Policy, Coastal Conservation Association, Congressional Sportsmen's Foundation, National Marine Manufacturers Association and Theodore Roosevelt Conservation Partnership.
Bidens suggest that Hurricane Sally due to climate change
Former Vice President Joe Biden and his wife, Dr. Jill Biden, released a joint statement this week on Hurricane Sally, suggesting that the hurricane and fires in the West are due in part to or exacerbated by climate change.
"Jill and I are praying for everyone from the Gulf Coast in Louisiana, Mississippi, Alabama, Georgia, and Florida and up the East Coast into the Carolinas as Hurricane Sally unleashes fury and flood that are leaving hundreds of thousands of people without power and evacuating their homes and businesses," the Bidens wrote. "Our hearts are also with everyone in California, Oregon, Washington, Colorado, and across the West who have lost everything and the firefighters and first responders who are risking their lives as the wildfires rage on and ash falls from an orange sky."
"Every year the devastating impacts of climate change — in billions of dollars in damage, in immeasurable loss of lives and livelihoods — sets new records of destruction in big cities, small towns, on coastlines, and farmlands across the country," the Bidens wrote. "It is happening everywhere. It is happening now. And it's all happening while we fight off a historic pandemic and economic recession."
But it doesn't have to be this bad, the Bidens wrote.
"We have to come together as a nation guided by science that can save lives," the Bidens wrote. "And grounded by economics that can create millions of American jobs — union jobs — to make us safe, stronger, and more resilient to a changing climate and extreme weather that will only come with more frequency and ferocity."
"And we have to keep the faith in the capacity of the American people — to act, not deny, to lead, not scapegoat, and to care for each other and generations to come," the Bidens concluded.
Hurricanes are not new to the Alabama Gulf Shore. Since 1852, at least 27 hurricanes have hit the state of Alabama gulf coast, with Katrina in 2005 being the most recent until Sally on Wednesday.
By comparison there were four hurricanes to strike the state between 1912 and 1917 and five between 1852 and 1860.
Democrats claim that President Donald Trump's policies on climate change are having a negative effect on the planet and that a Biden administration would be better at reducing U.S. CO2 emissions.
Biden and Trump will be on the Nov. 3 general election ballot.