Doug Jones introduced bill to protect red snapper population in Gulf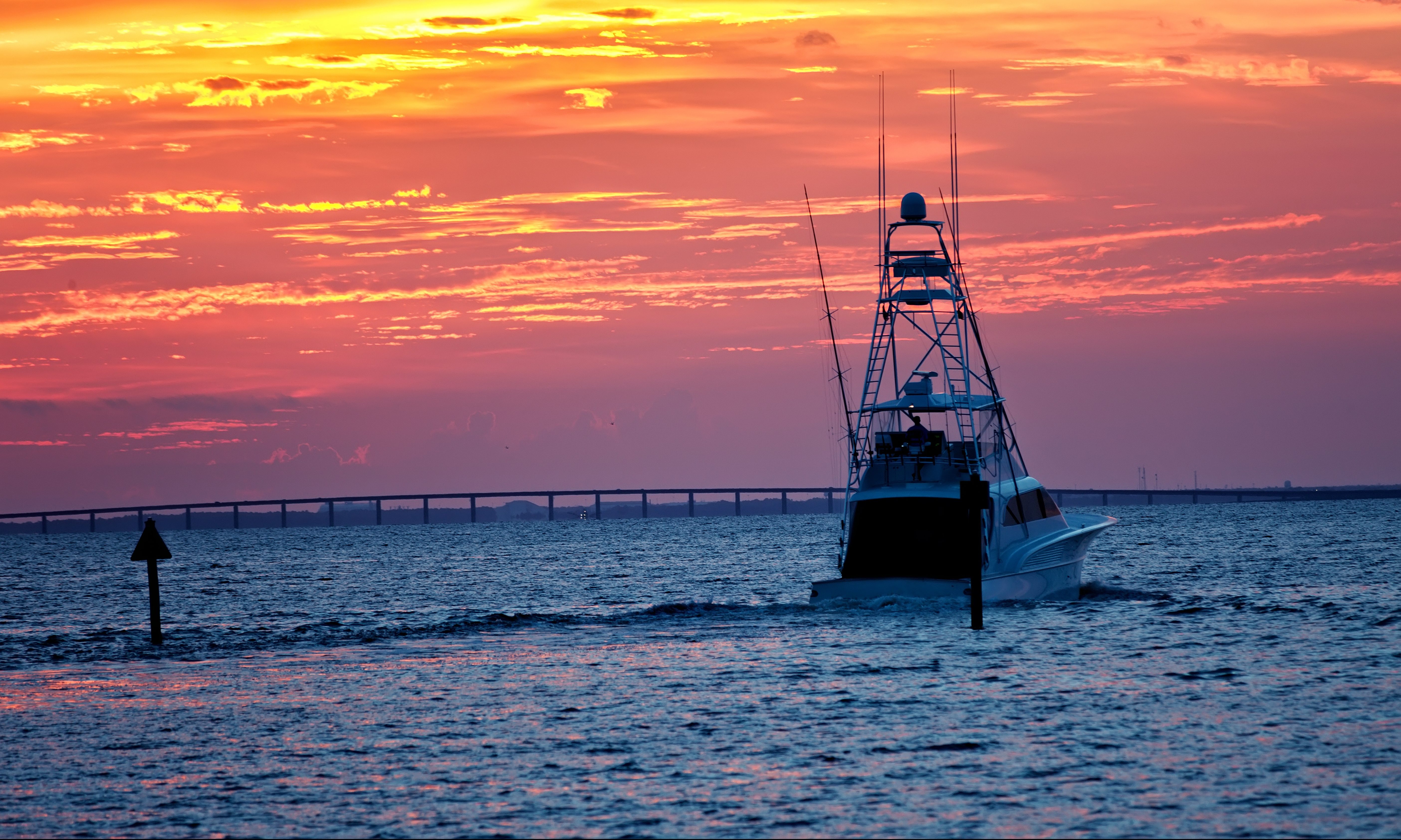 Recreational and commercial fishermen in the Gulf of Mexico may soon have to have on board their boats devices that could help ensure the population of reef fish remain healthy for generations to come, thanks to a bill introduced by U.S. Senator Doug Jones, D-Ala.
 Jones and cosponsor Sen. Bill Cassidey, R-La., introduced a bill that would require boats to carry on board venting tools and descending devices, which reduce barotrauma in reef fish, such as red snapper, a condition that kills fish when their brought to the surface rapidly from deep water. If a fish is too small, nor the correct species or over a fisherman's limit, they release them back into the water, but without the use of these devices many of these fish die, unable to return to the deep water where they thrive. 
The Direct Enhancement of Snapper Conservation and the Economy through Novel Devices (DESCEND) Act has a companion bill a companion bill recently introduced in the House of Representatives by Congressmen Garrett Graves, R-La., and Jared Huffman, D-Calif.
"I've been fishing all my life, so I know how important it is to protect Gulf species like red snapper. The use of descending devices and venting tools is one way we can help maintain healthy populations of reef fish, which is crucial for the economy of Alabama and for ensuring that future generations can continue to enjoy red snapper season," Sen. Jones said in a press release. 
"For charter fishermen in the Gulf of Mexico, fishing is more than a pastime – it's our way of life," Johnny Greene, Owner, Intimidator Charters in Orange Beach and Former Gulf Council Member, in the release. "Charter fishermen such as myself have been using descending devices for some time, and we hope that this legislation will encourage the use of these devices among all sectors of the Gulf fishing community. I'm also pleased to see that this bill mandates further study into the role that descending devices and venting tools may play in reducing discard mortality and preserving the health of Gulf reef fish species." 
According to the Pew Charitable Trust of the six most-caught reef fish species in the eastern Gulf of Mexico, about 11 percent of fish that are thrown back die after release.  Those fish amounted to 3.1 million fish from 2012 to 2016, according to the nonprofit. 
Blakeley Ellis, Executive Director, Coastal Conservation Association Alabama,  said the legislation is greatly appreciated by recreational anglers in the Gulf of Mexico, who understand first-hand the frustration associated with releasing a reef fish back into the water, only to watch as it fails to make it back to the bottom.
"The DESCEND Act will ensure that fisheries managers have every tool at their disposal to help return these fish to depth and minimize post-release mortality. Fewer wasted fish will result in increased access to fisheries like red snapper in the long run. We appreciate the leadership by Senators Jones and Cassidy to enhance marine resource conservation with this common-sense measure," Ellis said. 
"While Gulf of Mexico red snapper has historically been a highly contentious policy issue, it's heartening to see such strong support for this effort to reduce mortality rates of discarded reef fish," said Mike Leonard, Vice President of Government Affairs, American Sportfishing Association. "Thanks to the bipartisan work of U.S. Senators Doug Jones and Bill Cassidy, the DESCEND Act of 2019 will make meaningful progress in improving fish survival by requiring proper gear be used to release fish caught in the Gulf federal waters. The more fish that survive, the healthier their populations will be in the future, therefore providing better fishing opportunities."
Chris Blankenship, Commissioner of the Alabama Department of Conservation and Natural Resources, said the agency provided hundreds of descender devices to Alabama fishermen a couple years ago. 
"The program showed that the use of descender devices was very effective in decreasing release mortality of reef fish. I am appreciative of this legislation that will increase use of descender devices that will contribute, along with other initiatives and sound management, to rebuilding our reef fish populations," Blankenship said. 
The legislation has been endorsed by the American Sportfishing Association, Center for Sportfishing Policy, Coastal Conservation Association, Congressional Sportsmen's Foundation, National Marine Manufacturers Association and Theodore Roosevelt Conservation Partnership.
High chemical levels in water near Decatur landfill concern environmental group, ADEM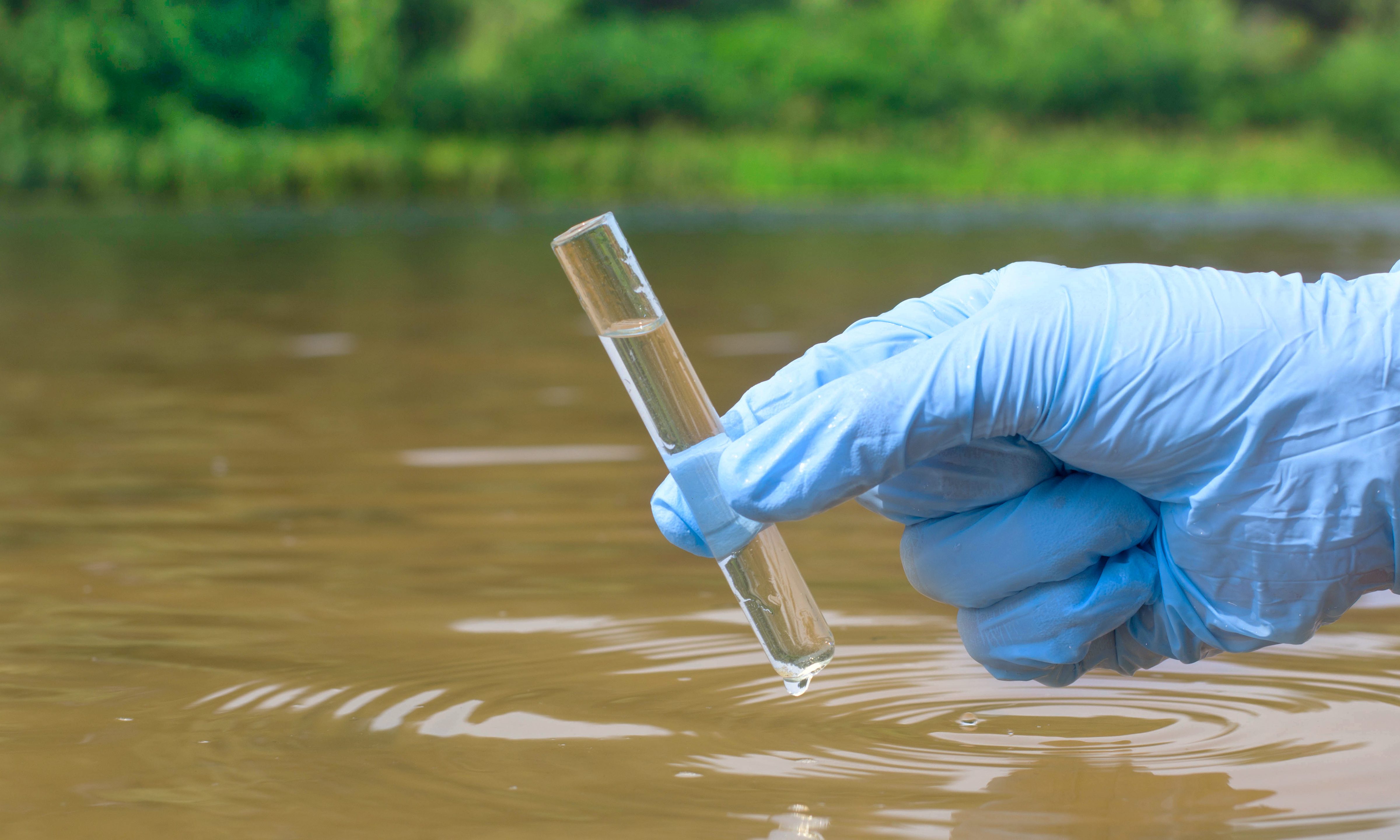 Recent tests of water flowing under an abandoned landfill in Decatur found levels of the chemicals PFAS and PFOS at 51,000 parts per trillion — substantially higher than the 70 parts per trillion the EPA has determined is safe for drinking water — test results obtained by APR show. 
The tests, paid for by the Tennessee Riverkeepers group and conducted on two occasions in the past five months by ALS testing labs, measured chemical levels at the Old Moulton Road landfill site, where water flows directly into Mud Tavern Creek and Flint Creek.
On March 9, testing showed the combined levels of PFAS and PFOS chemicals to be at 49,000 parts per trillion. Two months later, on May 5, the results showed levels of 51,000. Those chemicals, used in manufacturing by 3M, which has a plant near Decatur, have been linked to cancer and various other health issues, particularly in pregnant women. 
"These are alarming levels, and where they're being discharged is also of concern to Riverkeeper because they are being discharged into a part of the county that we thought was not as contaminated," Tennessee Riverkeeper founder David Whiteside said in an interview with WHNT-19 earlier this week. "They're also flowing into the Point Mallard area, and possibly flowing into the drinking water intake because the creek that they're flowing into empties upstream from our drinking water intake."
In a response on Wednesday, the Alabama Department of Environmental Management acknowledged that it is also concerned with the testing results — although the agency also said it was unable to verify the Riverkeepers' test results because it wasn't sure of the protocols — and said it is working with the EPA and others to develop a plan for addressing the chemicals. 
However, ADEM also noted that it is somewhat limited in its possible responses, because the EPA has yet to set acceptable PFAS/PFOS limits for ground water or bodies of water, such as creeks and rivers. (The 70-parts-per-trillion limit is only for drinking water.) Without those limits, ADEM is unable to impose fines or force remediation efforts by 3M or other responsible parties or even issue warnings. 
ADEM spokesperson Lynn Battle said that while the agency hasn't been able to alert nearby residents of increased PFAS/PFOS levels, in this particular case, the area is already under a do-not-eat advisory for fish due to high levels of mercury. 
She said the Department is now working on a much larger and more comprehensive plan for dealing with PFAS/PFOS chemicals. 
"ADEM wants to reassure the public, especially citizens who use our waterways, that we are working to put in place measures which provide the utmost protections for Alabamians and the state's waters and lands in regard to PFAS," Battle said. "Those measures will include remediation and will limit exposure to the compounds now and in the future."
This is not the first incident of the Riverkeeper organization finding and testing old dumping sites in north Alabama, particularly around Decatur. 3M and other companies in the area have faced numerous lawsuits, and Tennessee Riverkeepers currently has a federal lawsuit pending. 
One of the largest concerns about the PFAS/PFOS contaminants is that they could seep into the drinking water, as they did in west Morgan and east Lawrence counties a few years ago. Those issues prompted the water authority in the area to tell people to stop drinking the water. 
Decatur Utilities, which supplies water in the Decatur area, said its testing continues to show only acceptable levels of PFAS/PFOS. In a statement issued to WHNT this week, DU said its levels "have consistently been less than 5 (parts per trillion)."
Battle said ADEM has reviewed DU's submitted, regular testing results for drinking water and is comfortable that the water is safe to drink.