Roby introduces resolution honoring Alabama on its bicentennial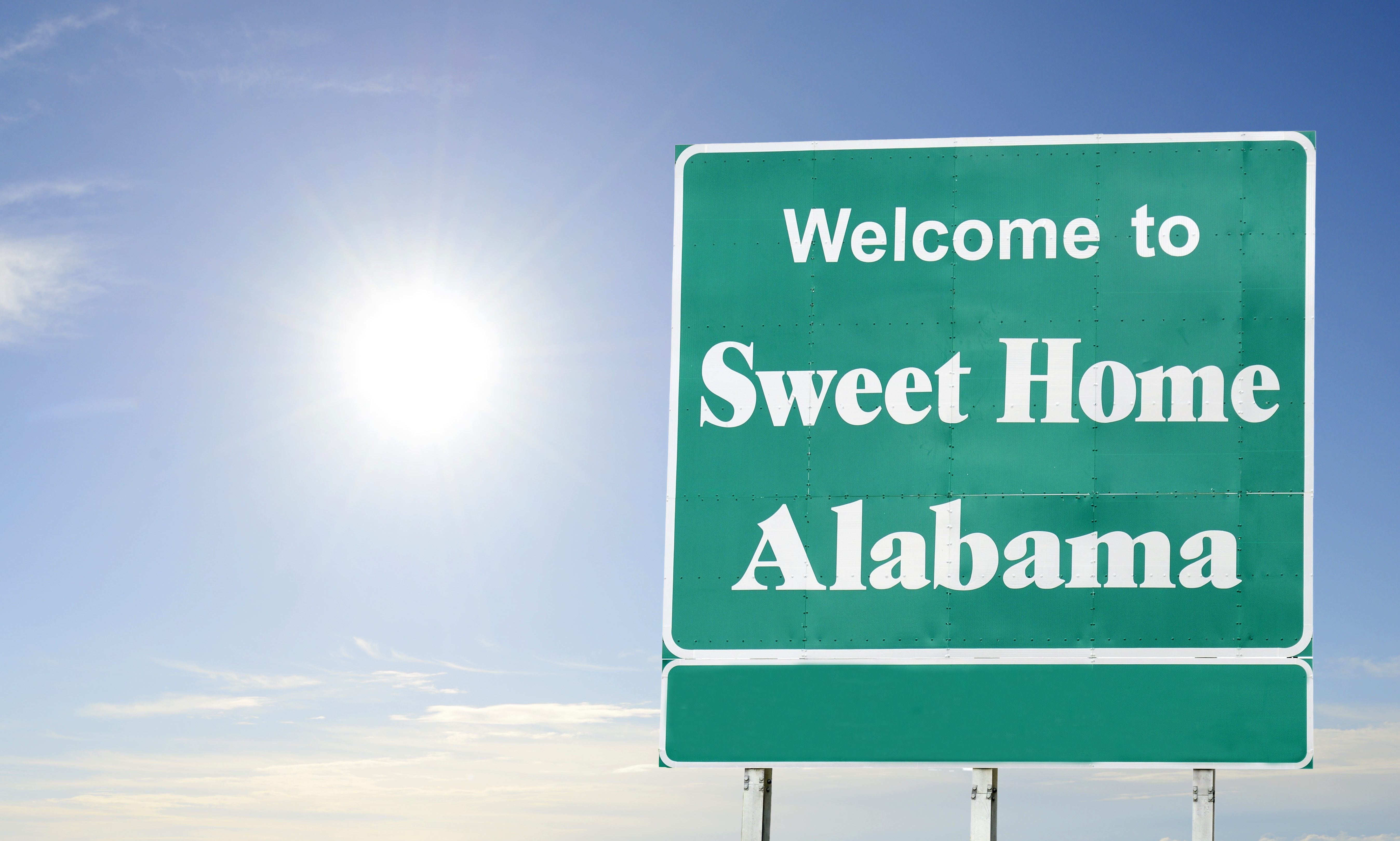 Alabama will have been a state for 200 years on December 14, 2019. Congresswoman Martha Roby (R-Montgomery) and the rest of the Alabama congressional delegation introduced a resolution in Congress marking this historical event.
"Last Tuesday, I led the efforts alongside my Alabama colleagues in introducing a resolution that honors the 200th anniversary of Alabama's statehood," Roby said in an email to constituents. "I am privileged to serve Alabama's Second Congressional District as we approach this memorable time in our state's history."
Congresswoman Roby spoke on the floor of the House of Representatives about this resolution.
"I rise today to highlight an important time in Alabama's history," Roby said. "I am proud to lead the effort, joined by my colleagues from Alabama, introducing a resolution today that honors the 2ooth anniversary of Alabama statehood. On December 14, 1819, Alabama was incorporated into the union as the 22nd state. December 14, 1819 will l mark 200 years since our state's incorporation. This is a monumental occasion in our state's history, and we look forward to joining Alabamians in a year full of celebration and commemoration of the bicentennial."
"It is my greatest honor to represent and serve the citizens of the Second Congressional District which includes Montgomery, our state's capitol," Roby said. "Alabama is currently experiencing extreme economic development and job growth across this state which makes this time even more exciting for us all. I join my colleagues in recognizing this milestone in our state's history. I am grateful to represent the people of Alabama as we celebrate the birthday and history of the great state we all call home."
In October, the Alabama Department of Labor announced that the unemployment rate in Alabama had dropped to just 2.8 percent, the lowest unemployment in the history of the state. Alabama has a rich and storied history; but persistent and pervasive poverty is also part of the state's history. With the booming economy, every Alabamian who wants to work can find work, and this rising prosperity is open to persons of all races.
Alabama will celebrate 200 years of statehood with a three-day celebration beginning on Friday, December 13th and concluding Sunday, December 15th. A large portion of the festivities will take place on the day of Alabama's Bicentennial, Saturday, December 14, 2019.
On Friday, December 13th at 7:30 p.m. there will be a "Celebration of Alabama" Concert with Bobby Horton at the Capri Theatre in Montgomery.
This special benefit concert will open the Alabama 200 Birthday Celebration weekend with renowned musician and music historian Bobby Horton. Horton will paint a musical portrait of life in Alabama from the earliest days of our statehood through the 1850s. Tickets are $12. The poceeds will support the National Multiple Sclerosis Society Alabama-Mississippi Chapter.
On Saturday, December 14th from 10 – 11:30 a.m. there will be an Alabama Bicentennial Parade in Montgomery. The parade will proceed from S Perry Street, up Dexter Avenue, exiting on Bainbridge Street. The 70 entries represent communities, cultures, people and places from around Alabama. The parade will conclude with the more than 150 member Bicentennial All Star Band performing an original composition "Something in the water." The parade will be anchored by Don Dailey from Alabama Public Television.
From 12 to 12:45 p.m. there will be an Alabama Bicentennial Park Dedication on the Alabama State Capitol Steps. Alabama Governor Kay Ivey (R) and other state dignitaries will unveil the 16 monuments depicting Alabama's 200 years of statehood. Kirk Jay joined by the Booker T. Washington Magnet High School Choir and the 151st Army Band of the Alabama National Guard will perform.
From 1 to 4 p.m. the Alabama Bicentennial Festival will be held at the State Capitol Complex. The afternoon will offer exhibitions, performances and open houses in the Capitol Complex, up and down Dexter Avenue and throughout downtown Montgomery. Alabama's State Capitol will play host to several cultural performances. Alabama's exhibit of the state's six constitutions, live music, reenactors, and family activities will be featured at the Alabama Department of Archives & History.
From 4 to 6 p.m. will be the Alabama Bicentennial Concert* & Finale Presentation on the Alabama State Capitol Steps. December 14th will finish with a concert featuring popular musicians from Alabama, sponsored by the Alabama Tourism Department. The concert will be followed by a finale presentation of Alabama history presented in a never-before-seen way, sponsored by the Poarch Band of Creek Indians.
On Sunday, December 15th there will be an Encore Finale Presentation at the Alabama Attorney General Building of the special Bicentennial Finale Presentation of Alabama history presented in a never-before-seen way, sponsored by the Poarch Band of Creek Indians.
The Alabama Bicentennial Commission is chaired by State Senator Arthur Orr (R-Decatur).
Congresswoman Roby is not seeking re-election.
Byrne secures authorization for additional Austal ship in NDAA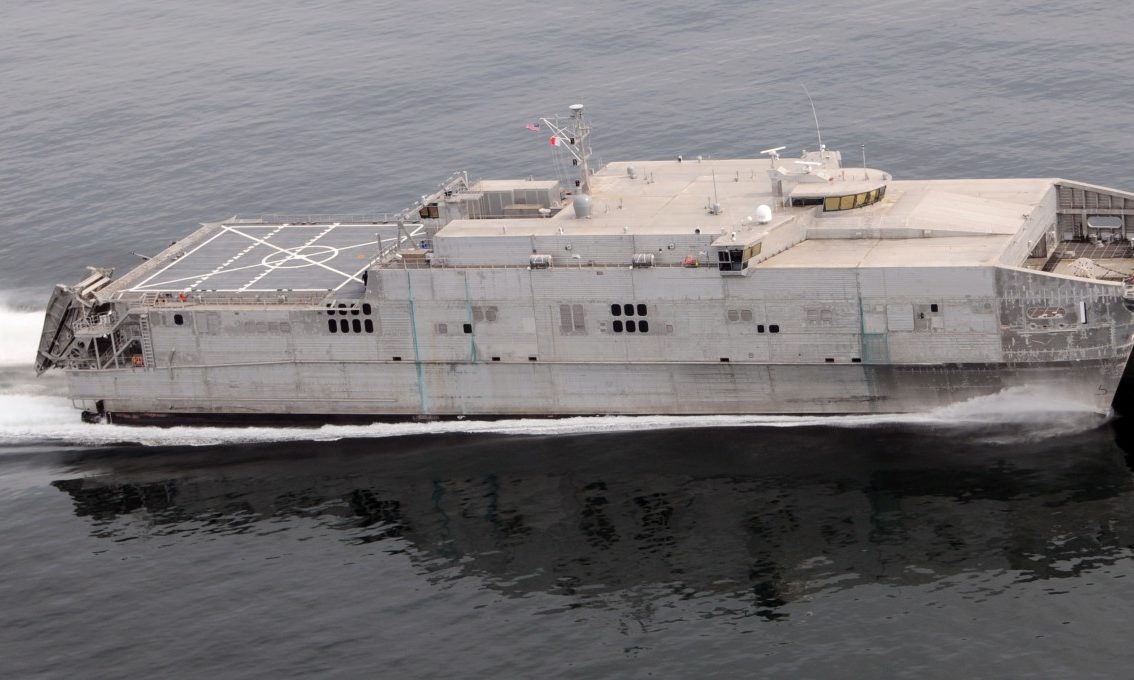 Congressman Bradley Byrne, R-Alabama, this week announced that the House Armed Services Committee approved the National Defense Authorization Act for Fiscal Year 2021 by a vote of 56 to 0. The bill includes a Byrne amendment authorizing $260 million to construct an additional Expeditionary Fast Transport vessel at Austal Mobile. The bill now goes to the House of Representatives for a vote for passage.
"Today's defense authorization bill received strong bipartisan support and will ensure that the men and women of our military have the resources necessary to protect American interests and safety," Byrne said. "Like most legislation, the bill isn't perfect, but the committee's willingness to work together towards a common goal should be a template for the entire House of Representatives to follow."
"It is great news for Southwest Alabama and our entire nation that the committee accepted my amendment to authorize the construction of an additional EPF at the Austal shipyard in Mobile," Byrne said. "Passage of this amendment acknowledges the critical role the 4,000 men and women at Austal Mobile play in supporting our nation's military readiness and moving us closer to our goal of a 355-ship fleet. In fact, just this week we reached a landmark when the Austal-built USS Oakland LCS was delivered to the Navy, becoming the 300th ship in our Navy's fleet. Construction of an additional EPF will strengthen Austal's footprint in Mobile and bolster its contributions to our national defense, and I hope Congress moves quickly to pass this bill into law."
The NDAA sets policy and authorizes funding for the entire United States military and has been passed by the House each year for the previous 59 years. The bill is expected to receive a vote in the House as soon as this month.
An Expeditionary Fast Transport is a 338-foot shallow draft aluminum catamaran designed to be multi-mission capable of intra-theater personnel and cargo lift, providing combatant commanders high-speed sealift mobility with inherent cargo handling capability and agility to achieve positional advantage over operational distances. Bridging the gap between low-speed sealift and high-speed airlift, EPFs transport personnel, equipment and supplies over operational distances with access to littoral offload points including austere, minor and degraded ports in support of the Global War on Terrorism/Theater Security Cooperation Program, Intra-theater Operational/Littoral Maneuver and Sustainment and Seabasing. EPFs enable the rapid projection, agile maneuver and sustainment of modular, tailored forces in response to a wide range of military and civilian contingencies such as Non-Combatant Evacuation Operations, Humanitarian Assistance and Disaster Relief. It is a non-combatant transport vessel characterized by its high volume, high speed, and flexibility. Its large flight deck can accommodate a variety of aircraft.
The EPF is designed to transport 600 short tons of military cargo 1,200 nautical miles at an average speed of 35 knots in Sea State 3. The ships are capable of operating in shallow-draft ports and waterways, interfacing with roll-on/roll-off discharge facilities and on/off-loading a combat-loaded Abrams Main Battle Tank (M1A2). The EPF includes a flight deck for helicopter operations and an off-load ramp that allow vehicles to quickly drive off the ship. The ramp is suitable for the types of austere piers and quay walls common in developing countries. The ship's shallow draft (under 15 feet) will further enhance littoral operations and port access. This makes the EPF an extremely flexible asset for support of a wide range of operations including maneuver and sustainment, relief operations in small or damaged ports, flexible logistics support or as the key enabler for rapid transport.
EPF has a crew of 26 Civilian Mariners with airline style seating for 312 embarked troops and fixed berthing for an additional 104. Military Sealift Command (MSC) operates and sustains the EPFs, which will be allocated via the Global Force Management for Theater Security Cooperation, service unique missions, intra-theater sealift and special missions.
Byrne represents Alabama's 1st Congressional District.