Value In Electing Women PAC endorses Jessica Taylor in 2nd Congressional District race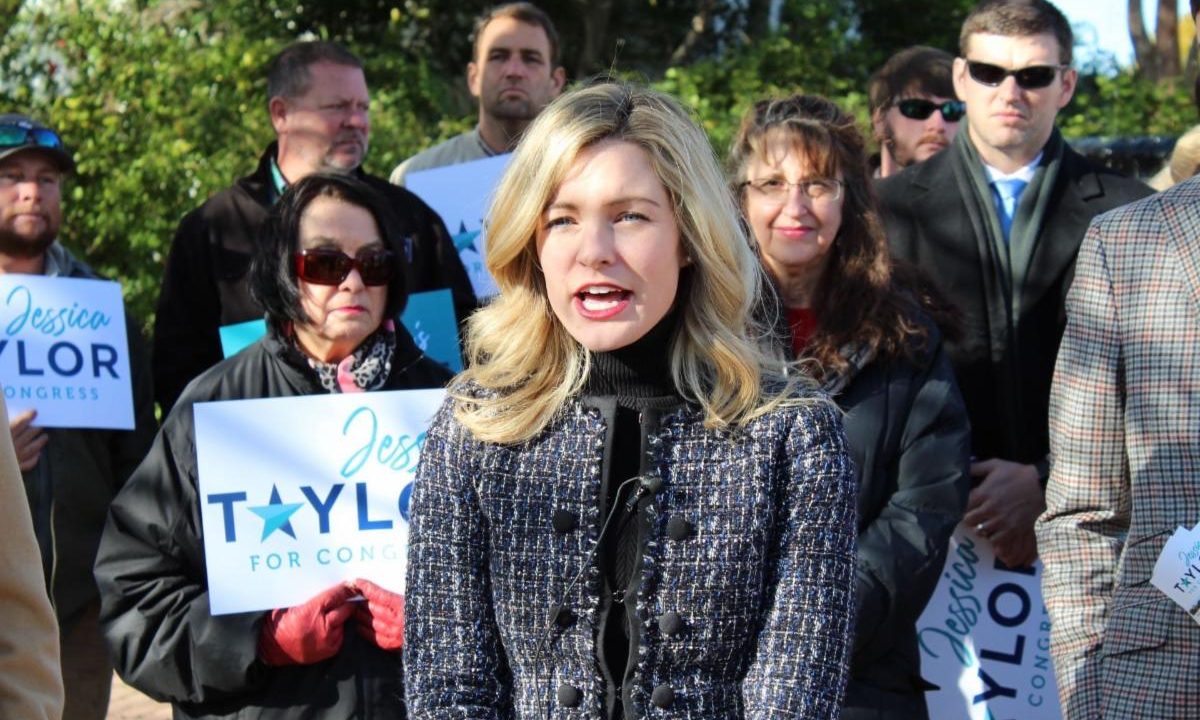 Monday, Jessica Taylor was endorsed by VIEW PAC in the race for Alabama's 2nd Congressional District. Value In Electing Women PAC (VIEW PAC) is an organization concentrated on electing more conservative women leaders to Congress.
"Jessica is not only an impressive businesswoman and an active member of her community, she is also the type of conservative leader we need in DC to change the way things are done," said VIEW PAC Executive Director Julie Conway. "After getting to know Jessica, I'm certain that her experience and thoughtful philosophy are exactly what we need to take on the socialist radicals in Congress."
"As a business leader and staunch conservative, Jessica is perfectly qualified to bring a new generation of leadership to Washington," Conway added. "We know that she will represent Alabama's 2nd District with the same integrity, values, and passion that she instills in her children each day. I am excited about her candidacy and look forward to seeing her become a strong conservative voice for the people of Alabama."
Jessica thanked VIEW PAC for their endorsement.
"VIEW PAC's endorsement is further proof that our conservative message is gaining momentum," Jessica Taylor said. "As your next congresswoman, I will make it my mission to take AOC and her socialist 'squad' head on. I will fight to protect the right to life, defend the Second Amendment, help build the wall, and support President Trump from these radical socialists in the swamp. As I have been saying, conservatives need a squad of our own to show our young people that socialism is not the answer and that conservative values are the values of freedom and prosperity. I am honored to have VIEW PAC's support and trust to take on this important mission for our country's future."
Taylor has already secured the endorsement of State Representative Will Dismukes (R-Prattville).
VIEW PAC is one of the most influential and respected organizations dedicated to the advancement of Republican women leaders. The group has supported conservative women leaders in competitive congressional races across the country including, among others, incumbent Rep. Martha Roby, Rep. Carol Miller, Rep. Liz Cheney, Sen. Marsha Blackburn, Rep. Debbie Lesko, Sen. Deb Fischer, Sen. Cindy Hyde-Smith, and Sen. Joni Ernst.
Roby is not seeking another term in Congress.
There are reports that leaders with Farm PAC, the political action committee of the powerful Alabama Farmer's Federation will meet today in Troy to decide who they will endorse in the Second congressional district. Farm PAC and Progress PAC, the political action committee of the Business Council of Alabama, are the two most powerful political organizations in the state today.
On Monday night, Mrs. Taylor was in Greenville campaigning for votes from the Butler County Republican Party.
Jessica Taylor faces a crowded Republican primary field that includes: Thomas W. Brown, Jr., Dothan businessman Jeff Coleman, Terri Hasdorff, former Attorney General Troy King, Bob Rogers, and former State Representative Barry Moore, R-Enterprise.
The winner of the Republican primary will face the winner of the Democratic primary in the general election. Phyllis Harvey-Hall and Nathan Mathis are both running for the Democratic nomination in U.S. House District two.
The Republican primary will be on March 3.
Former UA president Judy Bonner endorses Jeff Sessions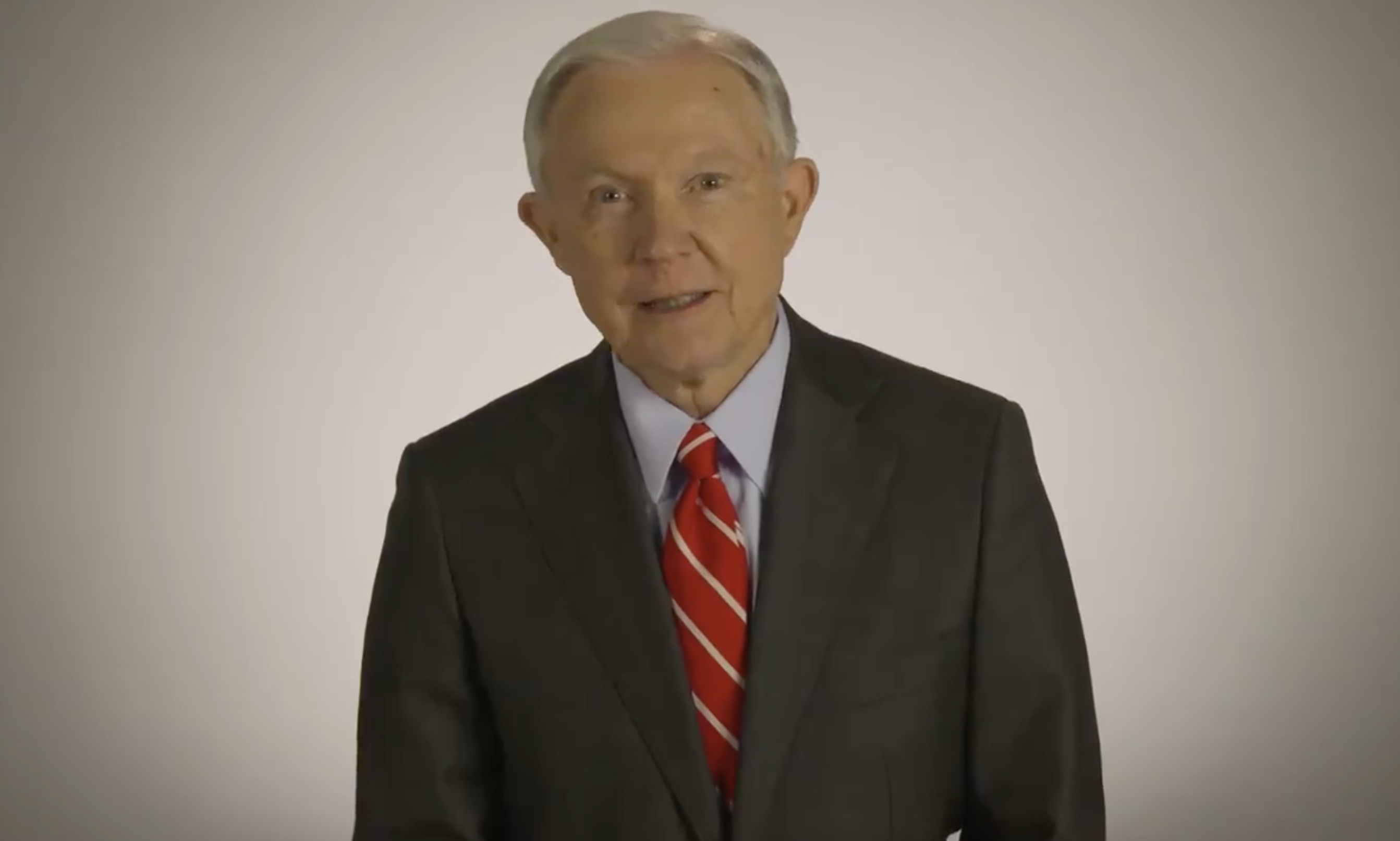 Former University of Alabama President Judy Bonner has penned a letter endorsing Jeff Sessions in the race for U.S. Senate.
"During his 20 years in the Senate, Jeff worked side-by-side with our senior senator, Richard Shelby, always fighting for Alabama values and looking after Alabamians. I'm sure Senator Shelby would agree that no finer person has ever served in the U.S. Senate than Jeff Sessions. Jeff is a man with the highest degree of integrity, character and honesty. Together, they made an impressive team for our state and can do so again," Bonner said. 
"When Hurricanes Ivan and Katrina hit Alabama in 2004 and 2005, Jeff and his wife, Mary, were literally passing water bottles out in Bayou La Batre and helping provide food and shelter to those affected throughout South Alabama. And when the Deepwater Horizon oil spill occurred in 2010, Senator Sessions, Senator Shelby and my brother, Jo, were keeping the pressure on Ken Feinberg and BP to make sure our state was compensated," Bonner said. 
"While in the Senate, Jeff visited every county – all 67 – at least once a year. Like Senator Shelby, he knows Alabama like the back of his hand. And when our people have needed their senator to help them cut through the bureaucracy at the VA, Social Security or one of the many other federal agencies, Senator Sessions and his team were always there for us. He knows how to represent Alabama in Washington – and serve all of us – because he has been a servant leader his entire life," Bonner wrote.
Bonner pointed to Sessions's ability to deliver results for Alabama immediately.
"Another important point to consider is there will come a day when Senator Shelby decides to retire. Do we want our next senior senator to have more than 20-years-experience and seniority or do we want someone who is still learning his way around the Capitol?" Bonner asked. 
Bonner concluded her letter with this note about Jeff Sessions:
"He is Alabama through and through. I hope you will consider giving him your support and trust as well. He has never let Alabama down and he never will."