Opinion | A guide for dealing with your conservative relatives this holiday season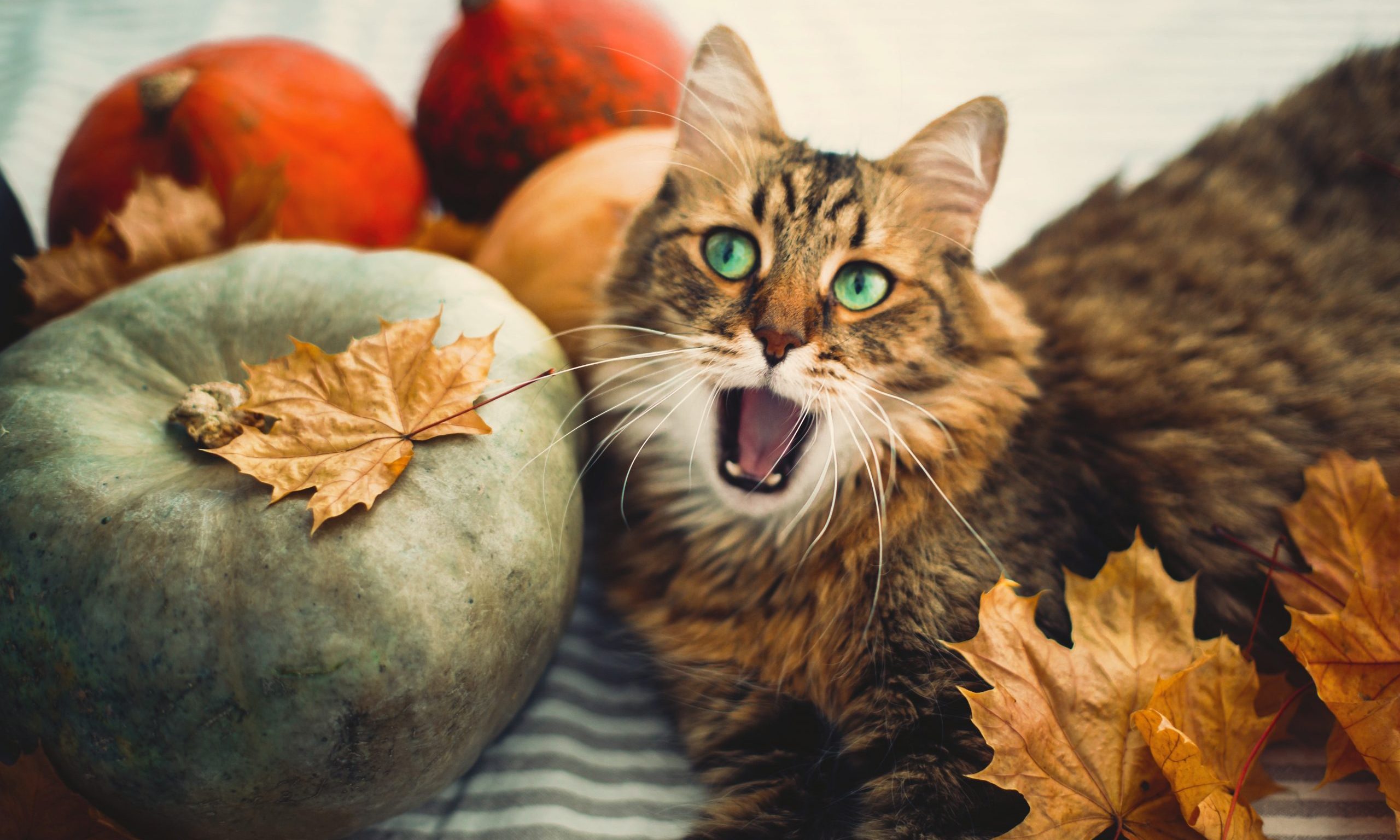 The holiday gathering season is upon us, and with that brings the inevitable confrontations and arguments and snippy, under-your-breath comments with the annoying family members that you purposely avoid for the rest of the year. 
No such luck starting now though. All across Alabama, we will be tucked up tight at Thanksgiving and Christmas dinner tables with our Uncle Merles, who accepted roughly $100k in farm subsidies this year but who will spend the majority of dinner decrying "socialism." 
It is human nature for those of us on the left, who live in a world of facts and reality, to simply ignore such obviously stupid whining from an insufferable human who has every reason in the world to be happy with his good fortune in life but has instead chosen to be a miserable drain on any lifeform that enters his orbit. 
But let's try a different approach this year. 
This year, when the conversation turns, inevitably, to impeachment and Trump and Ukraine and other political hot topics, do not clam up, roll your eyes and turn up the volume on the ballgame. Instead, speak up. 
As the Washington Post reminds us, truth dies in darkness. And if these yahoos have the right to spew ignorance and incorrect information, you certainly have the right to correct them and provide the rest of the family with facts that might lead to a more informed conversation. 
So, here is a helpful guide to quick, fact-based replies to the most common dumb things that your conservative family members will say at the holiday table. 
This is the 2019 Guide To Dealing With Your Drunk Conservative Uncle. 
Statement: Impeachment is a scam process and totally unfair to the president and Republicans!
Answer: Republicans wrote these rules during their impeachment of President Clinton, and then updated them in 2015 to the current form. Democrats have not altered them in any way and have actually been more accommodating than Republicans were during Clinton's impeachment. 
Statement: Republicans weren't even allowed in the early, secret hearings and weren't allowed to question witnesses!
Answer: Actually, more than 30 — that's right, 30! — Republicans who were on the appropriate committees attended the hearings and were allowed to ask questions. The reason you never heard from them is because none of the witnesses provided information that was beneficial to the president. 
Statement: Trump didn't do anything wrong in Ukraine. Presidents withhold aid all the time!
Answer: While it is true that presidents have withheld aid in the past, there has never been a case of a president withholding aid that was approved by Congress and doing so without congressional correspondence. Members of Congress, including Mitch McConnell, were just as confused by Trump's withholding of the Ukraine aid as Democrats. Additionally, there has never been a case of a president withholding aid in order to solicit a personally beneficial favor from a foreign country, particularly not asking a foreign country to meddle in a US election. Those things are a misuse of his office, which is a high crime. 
Statement: Hunter Biden should have been investigated, and Joe Biden is guilty too!
Answer: That would be more believable if a single person involved in the investigations of corruption in Ukraine agreed. But they don't. In fact, all involved have said that while Hunter Biden's contract was sketchy, it was not uncommon. And the former prosecutor who was fired after the Obama administration pressured Ukraine was not investigating Biden or his company. In fact, the Obama administration, in coordination with U.S. foreign policy at the time, asked that the prosecutor be fired because he wasn't investigating corruption. 
Statement: The Democrat candidates will kill us with socialism!
Answer: Excuse me, person who drove here on roads protected by police and who is currently enjoying Medicare. What the DEMOCRATIC candidates want is the same amount of socialism we currently have, but have it applied to the working class and poor, where it does the most good. This country spends billions on corporate welfare and defense contracts, but here you are whining about giving a poor person free education or a hot meal. 
Statement: It looks like Trump is doing a good job. Why can't you just be happy?
Answer: Like you were when Obama had a better economy, better foreign relations and not a single member of his administration or campaign team was indicted? Stuff it. Trump has done nothing but inherit a roaring economy and act like an absolute clown. The real question is why are you happy, Mr. Conservative? The debt is through the roof, he paid off a porn star, he can't recite a single Bible verse, he stole from a kids cancer charity and a veterans charity and he loves him some dictators. 
Statement: Liberals think they're smarter than everyone else!
Answer: No, not everyone. Just the people who keep spouting off and believing easily disprovable nonsense from proven con artists and crooks. 
Happy Thanksgiving, all.
Redemption not revenge drives Tuberville supporter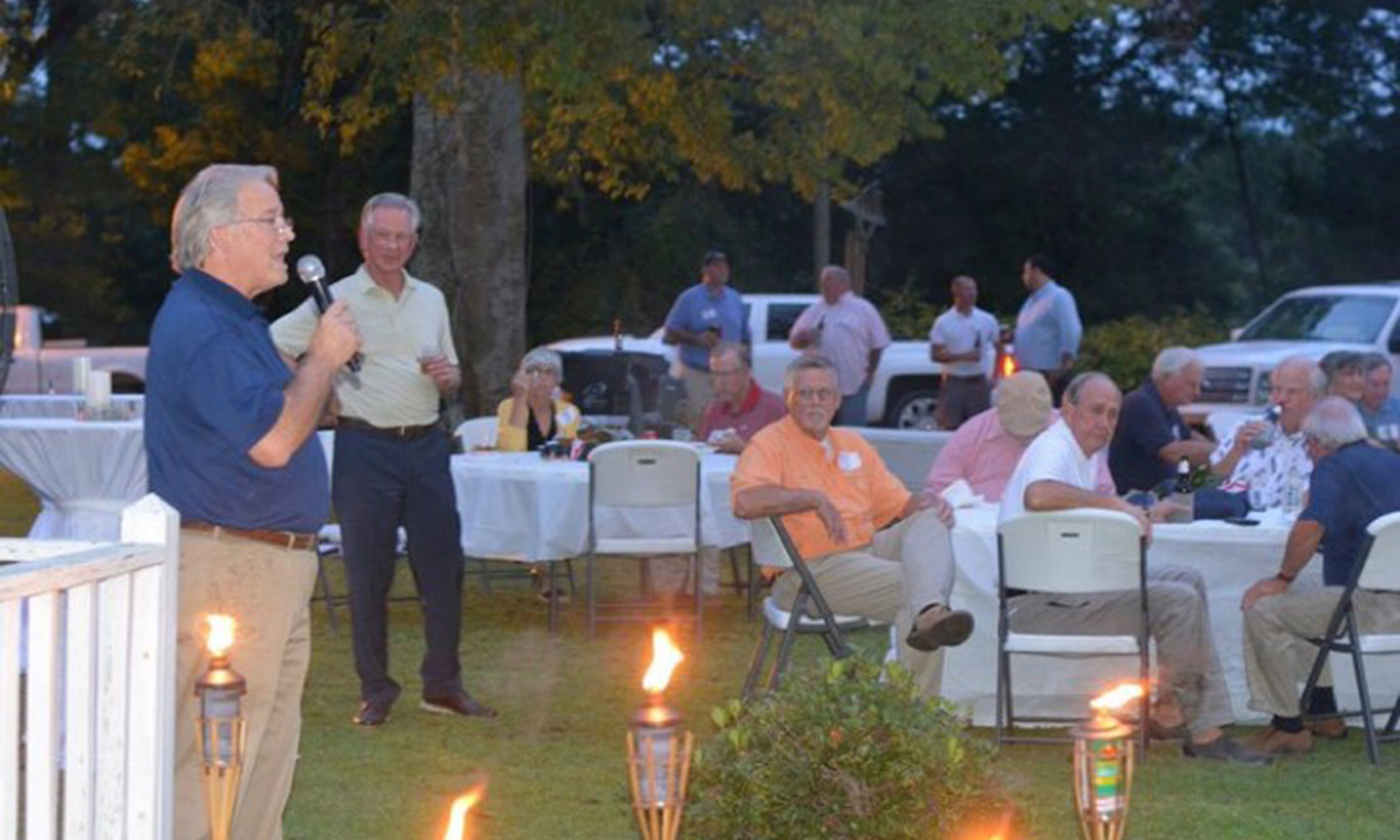 It would make for a great political story if Edgar McGraw hated Jeff Sessions. In fact, it would be the kind of legendary story of revenge that TV movies are built around.
This man, Edgar McGraw, is arrested on drug distribution charges in 1986 and prosecuted by then-U.S. Attorney Jeff Sessions. Sessions takes everything from McGraw and gives gleeful media interviews bragging about the arrest and seizures of McGraw's property.
McGraw gets out of prison, rebuilds his life and becomes a respected, successful business owner. All the while, biding his time until the day he can exact revenge upon Sessions.
One day in 2020, he sees his chance: A former college football coach in a football-crazed state is running against Sessions for U.S. Senate. McGraw throws some money to the coach, hosts a fundraiser for him.
And the coach does the unthinkable. He upsets the 30-year politician. With McGraw's help, Jeff Sessions' career is over.
McGraw smiles.
But real life ain't like the movies.
And in real life, Edgar McGraw has none of these dreams of revenge. He holds no ill will. He wasn't gleeful the night Sessions lost, instead he was glad his friend Tommy Tuberville won. And he didn't back Tuberville because he was running against Sessions, but because McGraw and Tuberville were friends long before Tuberville dipped a toe into politics.
That's life, I guess. You go looking for a revenge story and end up with a redemption story.
"(The conviction) is water under the bridge to me," McGraw said. "I made my fair share of mistakes, I paid the price, and I have moved on with my life. I believe every single person makes mistakes in life, but how you respond to those mistakes and live life afterward is what really matters. As Dr. Tony Evans says 'everyone is going to get knocked down in life in one way or another, what's important is how you get back up.'
"I never look back, that is just my personality. Just like you don't drive a car looking in the rear-view mirror, I am always looking forward."
I first heard about McGraw's history a week ago, when someone sent me photos of Tuberville speaking at an event, McGraw standing by his side. McGraw was labeled a "felon" in a description with the picture, and that piqued my interest.
I read through a few newspaper articles about his arrest in the 1980s on drug distribution charges, and I thought it was possibly one of the craziest things I've come across in quite some time.
Basically, the story is this: McGraw, who was a successful businessman in Camden even in the 1980s, conspired with a handful of people to fly about $2 million worth of marijuana from Jamaica to a private air strip in Camden. The weed was going to McGraw's farm, according to court records, where it would have been distributed and sold.
It never made it.
Drug dealers apparently aren't great at physics, and $2 million in 1980 bought a lot of marijuana — approximately 1,400 pounds — that needed to be equally distributed around the small plane. Instead, according to media reports, the guys in Jamaica — McGraw wasn't one of them — failed to secure the load and it all shifted to the tail of the plane. The plane crashed into a marsh on takeoff.
Still, Sessions and the U.S. Attorney's Office were able to build a case with several informants and by flipping witnesses. And they went hard after McGraw, who maintained that he had a limited role. The federal jury that convicted McGraw of conspiracy to distribute also acquitted him of conspiring to import the weed, so there was obviously some gray area.
Regardless, Sessions went after McGraw's property, utilizing recent and broad changes to asset seizure laws in the late-1980s that allowed prosecutors to tie virtually any property to drug money and then seize it. The federal government, with little evidence, took McGraw's motel, the Southern Inn in Camden. It was one of the biggest asset seizures in the country at the time.
McGraw ended up being sentenced to 15 years in prison. He served less than half of that and prison records show he was released in 1992.
When I learned of McGraw's history, I tweeted a couple of the newspaper clippings and speculated that McGraw had thoroughly enjoyed Tuberville ending Sessions' political career. Because, I mean, Sessions took the guy's motel — for marijuana that didn't even get here.
He has to hate him, right?
Then I emailed McGraw to ask if he'd be willing to talk to me about it. I expected one of two things to occur: Either he would ignore me altogether or he'd accept the interview and express his great personal satisfaction.
He did neither.
Instead, McGraw told me the same story that he's been telling at the Christmas party for Camden work release inmates. He volunteers with a Christian ministry that works with the prisoners. And each year, McGraw, who now is best known as part owner of the McGraw-Webb Chevrolet dealership in Camden, stands up in front of those inmates and lets them know that there is a pathway to redemption. To a better life. To a happy life.
"What happened coming up on almost 35 years ago, seems like a lifetime ago," McGraw said. "My faith grew immeasurably during those years and the Lord has blessed me immensely since. I have been happily married for 27 years and I have three wonderful children; 26, 25 and 21 years old. I would want people to know to not let the past mistakes in life mold you. Brokenness can be a breakthrough.
"I feel like I am one of the most blessed people in the world and I give God all the credit. I would hope that I would be thought of as someone who came back home, worked very hard and served his community, church, and family to the absolute best of my God given ability."
As far as his dealings with Sessions, McGraw said he's had very little. While he clearly disagrees with Sessions' decisions in his case — all McGraw would say is that he'd leave that up to Sessions to answer for — he said he's spoken to the former U.S. AG just once in the past three decades. That meeting came at an Auburn basketball game, where McGraw introduced himself and reminded Sessions of their past. McGraw said the conversation was cordial and lasted only a few minutes.
He swears he holds no ill will towards Session at this point. His support of Tuberville had nothing to do with his history, or even politics really. Records show McGraw has donated to only one campaign in his life — Tuberville's. And that came about because the two are old friends.
"My relationship with Tommy Tuberville began sometime while he was coaching at Auburn," McGraw said. "We became friends with the Tubervilles as our sons became close friends while attending Auburn University and our friendship has grown since. Our family made our first contribution to Tuberville in April of 2019. I want to be very clear that my support of Tommy Tuberville was only influenced by our friendship and his political views and had nothing to do with Jeff Sessions."
And maybe that's for the best.
2020 has more than its fair share of nasty political stories, revenge stories and just plain ol' dirtiness. Maybe a good story of redemption is something we could all use at this point. Maybe what we need to hear is the message that McGraw gives to those 100 or so inmates each year at Christmas.
"I strive to give (them) the hope that whatever they have done in the past does not have to limit their future," McGraw said. "I learned to take nothing for granted and that every single day is a gift from above."