Reps. Sewell introduces legislation to improve access to diabetic vision testing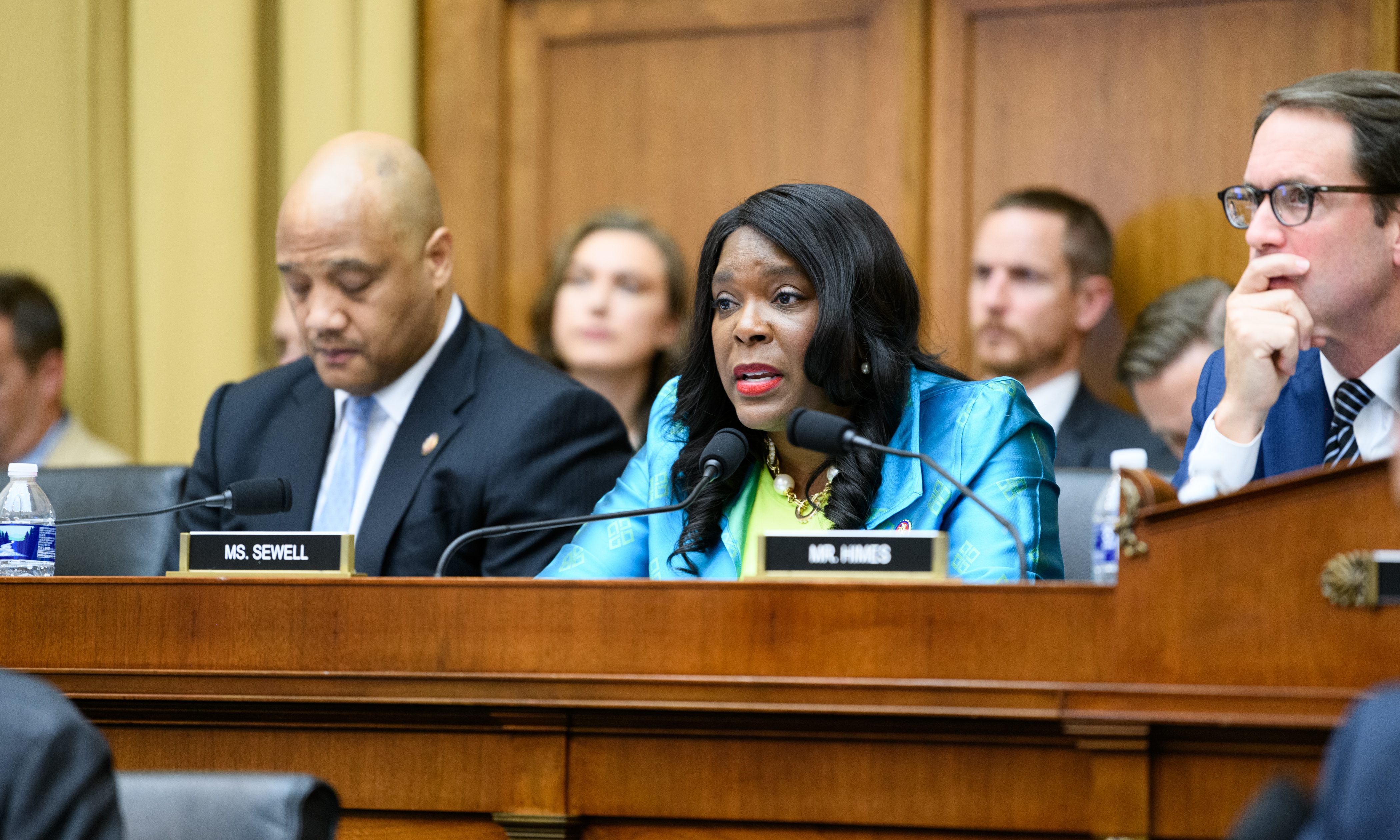 Friday, Congress members Terri A. Sewell (D-Selma), Tom Reed (R-New York) and Diana DeGette (D-Colorado) introduced the Diabetic Vision Loss and Blindness Prevention Act. The legislation allows primary care physicians to perform eye tests on Medicare enrollees in an effort to encourage the early detection of diabetes-related vision loss.
"Diabetic retinopathy is the most common cause of adult vision impairment in the United States and, if not found and treated early, can cause permanent vision loss," Sewell said. "When it comes to our fight to improve outcomes for those living with diabetes, we need to do everything in our power to give patients the tools to stay healthy, especially for those living in rural and underserved communities without access to specialty doctors. The Diabetic Vision Loss and Blindness Prevention Act is a commonsense, bipartisan measure that will allow more Alabamians to receive critical care from their family doctors."
"More than 80 percent of people living with diabetes develop diabetic retinopathy – which causes vision loss. However, many people are not getting tested for the disease because Medicare will only reimburse specialty doctors," Reed said. "I care about those struggling with diabetes, and want to ensure they have quick and efficient access to care. There is no fair reason for diabetics on Medicare to wait to see a specialist for a simple test their family doctor has the ability to conduct."
"There are more than 30 million people in the U.S. living with some form of diabetes who, without the proper treatment, could start to lose their vision as a result," DeGette said. "In addition to lowering the cost of insulin, we need to make sure that everyone with diabetes has access to the eye care they need to prevent one of the worst effects of this disease."
According to the Centers for Disease Control and Prevention, the number of Americans with diabetic retinopathy, which can cause vision loss and blindness, is expected to nearly double by 2050, from 7.7 to 14.6 million.
Under current law Medicare only reimburses specialty doctors for testing, leaving many diabetes patients without access to sight-saving vision exams. The Diabetic Vision Loss and Blindness Prevention Act reforms the reimbursement requirements for Medicare, allowing Medicare-enrolled patients to receive annual vision exams that are integral to early diagnosis and vision protection.
State Senator Jim McClendon (R-Springville) who is an optometrist told the Alabama Political Reporter: "Medicare pays optometrists for any exam or visit with a medical diagnosis- diabetic retinopathy, dry eye, cataract, glaucoma and so on. Medicare does not pay any provider for routine eye exams (update glasses Rx for example)."
Currently, primary care physicians refer patients to optometrists and ophthalmologists for testing for diabetic retinopathy.
"Reps. Sewell and Reed are courageous leaders in Congress who are taking decisive action against the nation's diabetes epidemic and the tragic toll it's taking on America's families," said Barbara L. Horn, O.D., President of the American Osteopathic Association. "The Sewell-Reed bill, which AOA supports, represents an effective, efficient, and thoroughly bipartisan approach to fighting back against diabetes
Rep. Terri A. Sewell represents Alabama's Seventh Congressional District.
Print this piece
Alabama exploring empty hotels to bolster hospital bed capacity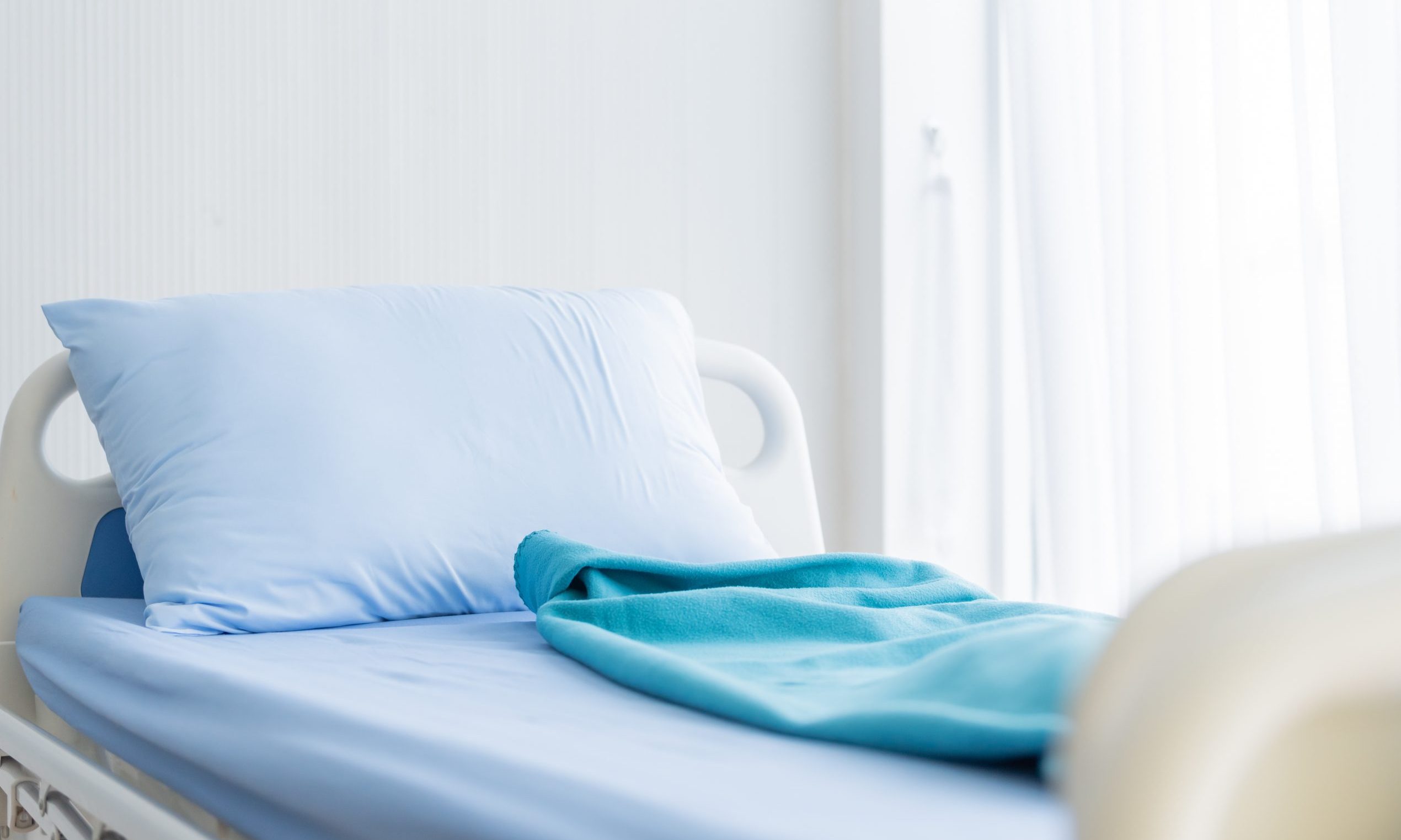 Gov. Kay Ivey said on a conference with lawmakers and state officials Monday that the state and the U.S. Army Corps of Engineers are considering using hotels, especially in Alabama's large metro areas, to expand hospital bed capacity.
The discussions come as public health experts warn that hospitals could face a surge in patients as the coronavirus pandemic spreads in Alabama and hospitals begin reporting more hospitalizations.
"The governor continues to explore all options to combat COVID-19," the governor's press secretary, Gina Maiola, said when APR asked about the plans. "A decision has not been finalized, but her priority remains focused on the health, safety and well-being of all Alabamians."
On the conference call Monday, Ivey told lawmakers that the U.S. Army Corps of Engineers is visiting the city's major metro areas to study facilities that could be used to provide extra hospital bed capacity if a surge in patients materializes, according to several lawmakers and elected officials who were on the call.
Ivey said on the call that the U.S. Army Corps of Engineers is looking at ways it can contract with empty hotels to expand hospital bed capacity quickly to avoid an overwhelming of the state's medical facilities with COVID-19 patients.
The Corps of Engineers is surveying potential sites in Tuscaloosa County, Lee County, Birmingham, Mobile, Montgomery and Huntsville. The discussions seem to mirror a nationwide plan being discussed by leaders of the Army Corps of Engineers.
It's not clear when any of these popup hospitals could be functional in Alabama. More information or some kind of report on the possibility of using the hotels is expected by the end of the week, lawmakers who listened to the call said. But that would only be the first step of the process.
States across the country are looking at hotels — largely empty during the economic shutdown — as potential venues to bolster bed capacity. Washington purchased motels to add bed capacity early on its outbreak. The Army Corps of Engineers, according to McClatchy, explored using hotels in New York City.
The Corps then played a large role in New York, setting up a number of temporary hospitals at convention centers, colleges and other sites in the city, which is now the epicenter of a national outbreak.
The commanding general of the Army Corps of Engineers, Lt. Gen. Todd Semonite, told
Fox News
that residents of other parts of the country can expect to see pop-up field hospitals like those appearing in New York City.
The hotels, officials said, would be the easiest to convert into extra hospital bed capacity because there are already individual bathrooms for each room and often air conditioning and heat for each individual room.
Print this piece