News coverage of climate change worldwide depends largely on nation's wealth, study finds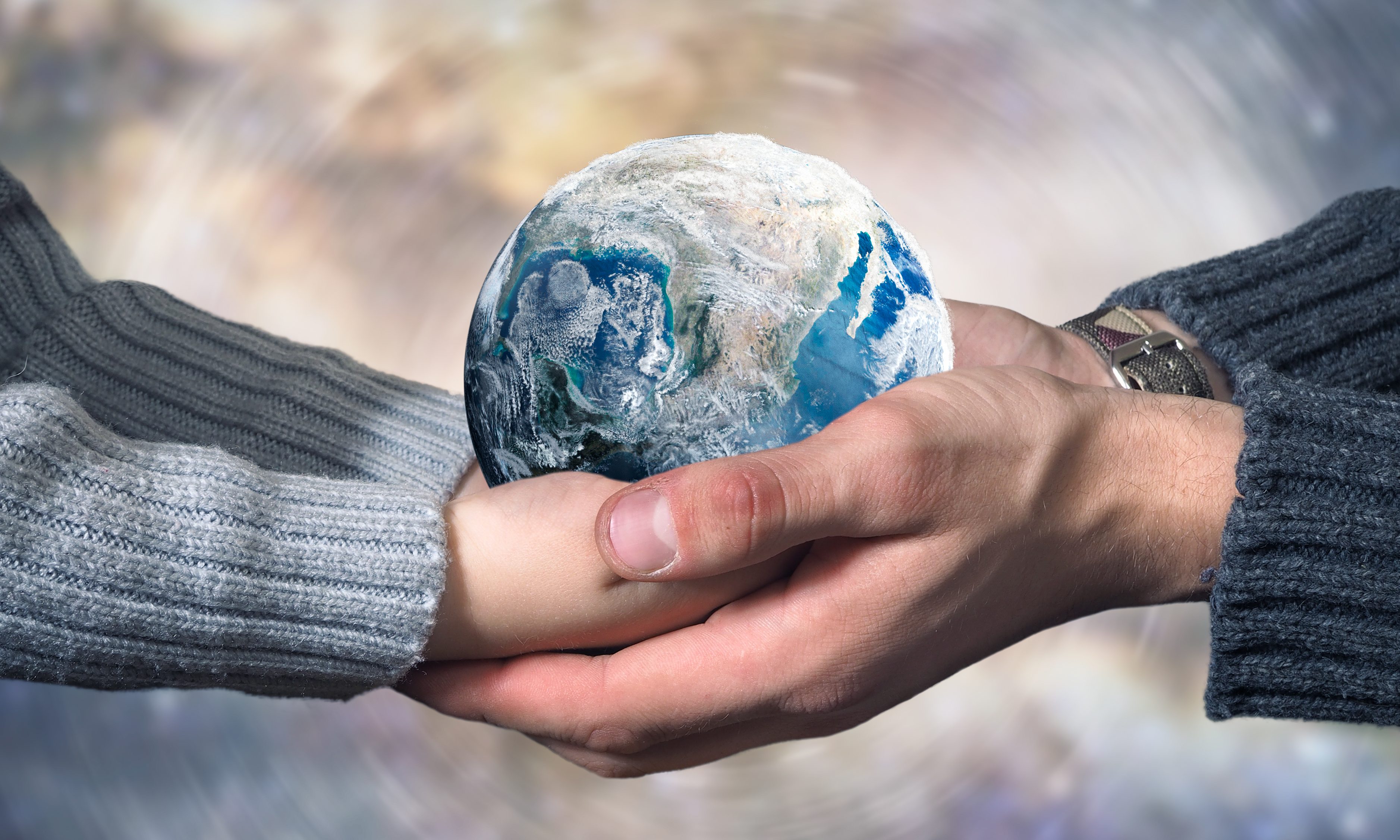 Climate change impacts are multinational, but how the world's journalists cover climate change depends largely upon how wealthy their country is, a recent study found. 
News accounts in richer countries such as the U.S tend to politicize climate change coverage, focus more on the science and give more time to those who say humans aren't causing global temperature rise through the use of fossil fuels and greenhouse gasses, according to the findings by researchers at the University of Kansas and Hanoi University of Science and Technology in Vietnam. 
Poorer countries, which have fewer resources to address climate change, frame it as an international issue, the study, published in September in the peer-reviewed journal Global Environmental Change, suggests. 
Hong Tien Vu, assistant professor of journalism at the University of Kansas and the study's lead author, told APR that his team of researchers downloaded almost 20,000 news articles written in four different languages from major outlets in 45 countries, and used machine learning software to analyze how the stories were put together. 
The study analyzed those articles based on seven factors – Domestic politics, scientific evidence, international relations, economic impact, social progress, natural impact and energy – and found that countries with higher gross domestic product outputs framed climate change in terms of domestic politics, Vu said. 
"When we look at wealthier countries climate change has often been portrayed as an issue that has not been settled," Vu said. 
In the U.S. journalists often give more time in their coverage to experts who say that humans aren't driving climate change, Vu explained, as they attempt to provide balanced coverage. 
Vu said when he teaches his media writing students he often uses climate change as an example where "the balance norm can be harmful." 
"According to the latest research 100 percent of climate change papers agree that climate change exists and humans cause climate change," Vu said. "And still the media will tend to interview both sides, giving both sides a voice, and that is harmful to the public in terms of understanding climate change." 
Vu was referencing a study published on Nov. 20 in the peer-reviewed journal Bulletin of Science, Technology & Society which found that the consensus among scientists that humans are causing climate change is 100 percent based upon a review of peer-reviewed articles on climate change and global warming published within the first 7 months of 2019. 
Vu said that perhaps the extra news coverage of the small minority in the scientific community who disagree with the vast consensus that humans are causing climate change comes down in part to journalists tendency to focus on conflict. 
"In general climate change hasn't been a sexy topic for journalists," Vu said. Before he taught journalism Vu was a journalist himself, lastly working for the Associated Press in Vietnam. 
There has been a larger push in recent years to increase climate change coverage, however. Vu noted a media program launched this year called Covering Climate Now Co-founded by Columbia Journalism Review and The Nation in partnership with The Guardian and that aims at amplify news coverage of climate change. 
"That shift in the media to me is about shifting the way you think about climate change as public affairs news that is so important," Vu said. "And even if your journalistic judgement tells you that it's not as sexy a topic, you still think that you have the obligation to cover it so that the public can be aware of it." 
Vu said in many poorer countries journalists tend to prioritize coverage on matters of food insecurity and basic health needs, while climate change usually takes on less importance in their coverage. Often times it's only covered when another world leader visits to discuss climate change with their elected leaders, he said, so the problem is framed as one other countries must handle. 
There has also been more focus on the larger impacts of climate change, such as sea level rise and heatwaves, Vu said, while less attention is typically paid to how individuals can make a difference. 
"How can I, as an individual, deal with that? How can I take action on that? It's very, very difficult for me to get involved at that individual level," Vu said. "They feel powerless." 
Perhaps the answer is that journalists need to focus also on ways individuals can make a difference, he said, by providing solutions to adapt and fight.  
"I know the way I'm talking about it now is more about strategic communication, but I think that in journalism one of the things that we can apply to journalistic daily operation is to individualize the stories so that people will feel more relevant and easier to identify with," Vu said.
High chemical levels in water near Decatur landfill concern environmental group, ADEM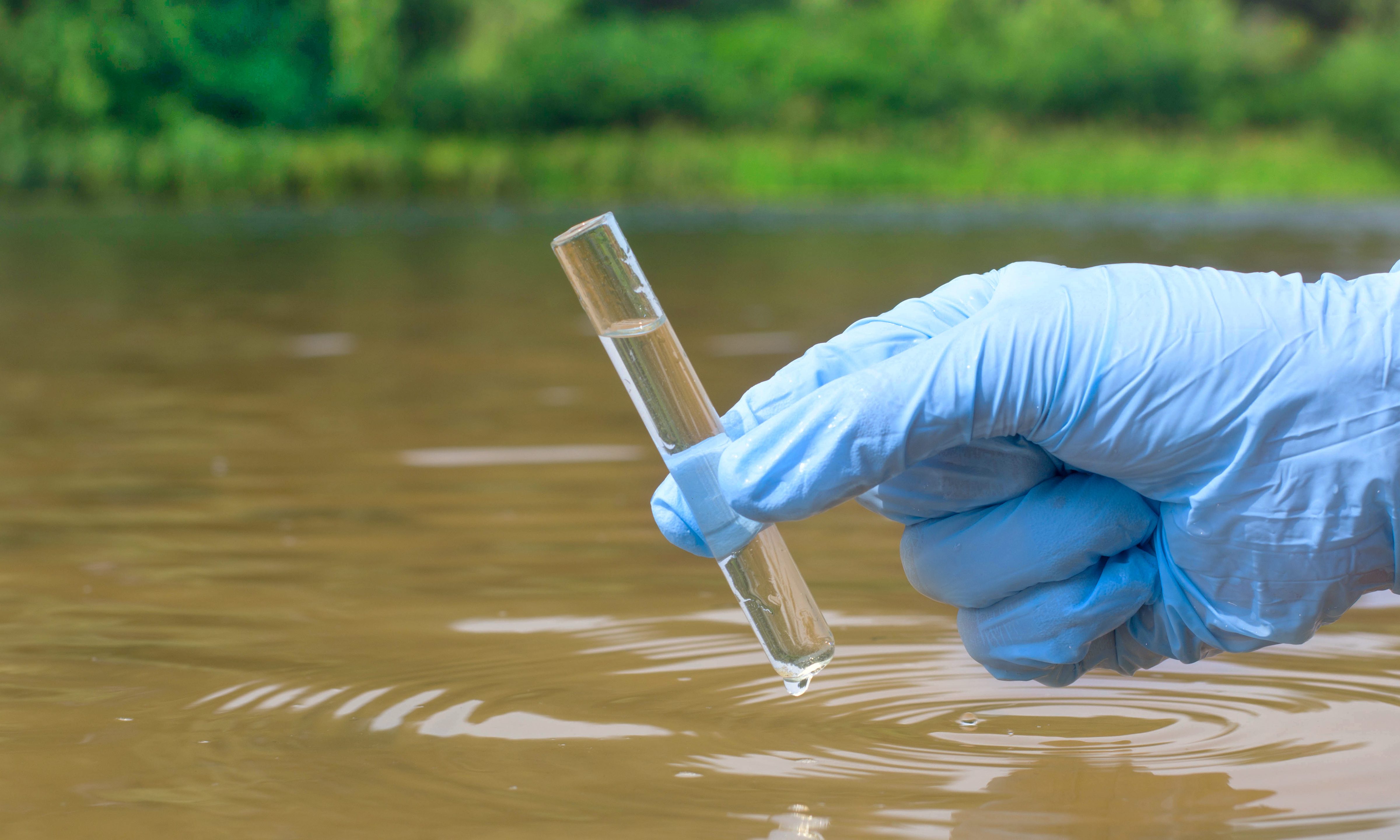 Recent tests of water flowing under an abandoned landfill in Decatur found levels of the chemicals PFAS and PFOS at 51,000 parts per trillion — substantially higher than the 70 parts per trillion the EPA has determined is safe for drinking water — test results obtained by APR show. 
The tests, paid for by the Tennessee Riverkeepers group and conducted on two occasions in the past five months by ALS testing labs, measured chemical levels at the Old Moulton Road landfill site, where water flows directly into Mud Tavern Creek and Flint Creek.
On March 9, testing showed the combined levels of PFAS and PFOS chemicals to be at 49,000 parts per trillion. Two months later, on May 5, the results showed levels of 51,000. Those chemicals, used in manufacturing by 3M, which has a plant near Decatur, have been linked to cancer and various other health issues, particularly in pregnant women. 
"These are alarming levels, and where they're being discharged is also of concern to Riverkeeper because they are being discharged into a part of the county that we thought was not as contaminated," Tennessee Riverkeeper founder David Whiteside said in an interview with WHNT-19 earlier this week. "They're also flowing into the Point Mallard area, and possibly flowing into the drinking water intake because the creek that they're flowing into empties upstream from our drinking water intake."
In a response on Wednesday, the Alabama Department of Environmental Management acknowledged that it is also concerned with the testing results — although the agency also said it was unable to verify the Riverkeepers' test results because it wasn't sure of the protocols — and said it is working with the EPA and others to develop a plan for addressing the chemicals. 
However, ADEM also noted that it is somewhat limited in its possible responses, because the EPA has yet to set acceptable PFAS/PFOS limits for ground water or bodies of water, such as creeks and rivers. (The 70-parts-per-trillion limit is only for drinking water.) Without those limits, ADEM is unable to impose fines or force remediation efforts by 3M or other responsible parties or even issue warnings. 
ADEM spokesperson Lynn Battle said that while the agency hasn't been able to alert nearby residents of increased PFAS/PFOS levels, in this particular case, the area is already under a do-not-eat advisory for fish due to high levels of mercury. 
She said the Department is now working on a much larger and more comprehensive plan for dealing with PFAS/PFOS chemicals. 
"ADEM wants to reassure the public, especially citizens who use our waterways, that we are working to put in place measures which provide the utmost protections for Alabamians and the state's waters and lands in regard to PFAS," Battle said. "Those measures will include remediation and will limit exposure to the compounds now and in the future."
This is not the first incident of the Riverkeeper organization finding and testing old dumping sites in north Alabama, particularly around Decatur. 3M and other companies in the area have faced numerous lawsuits, and Tennessee Riverkeepers currently has a federal lawsuit pending. 
One of the largest concerns about the PFAS/PFOS contaminants is that they could seep into the drinking water, as they did in west Morgan and east Lawrence counties a few years ago. Those issues prompted the water authority in the area to tell people to stop drinking the water. 
Decatur Utilities, which supplies water in the Decatur area, said its testing continues to show only acceptable levels of PFAS/PFOS. In a statement issued to WHNT this week, DU said its levels "have consistently been less than 5 (parts per trillion)."
Battle said ADEM has reviewed DU's submitted, regular testing results for drinking water and is comfortable that the water is safe to drink.