Byrne: Educating illegal immigrants harms Alabama students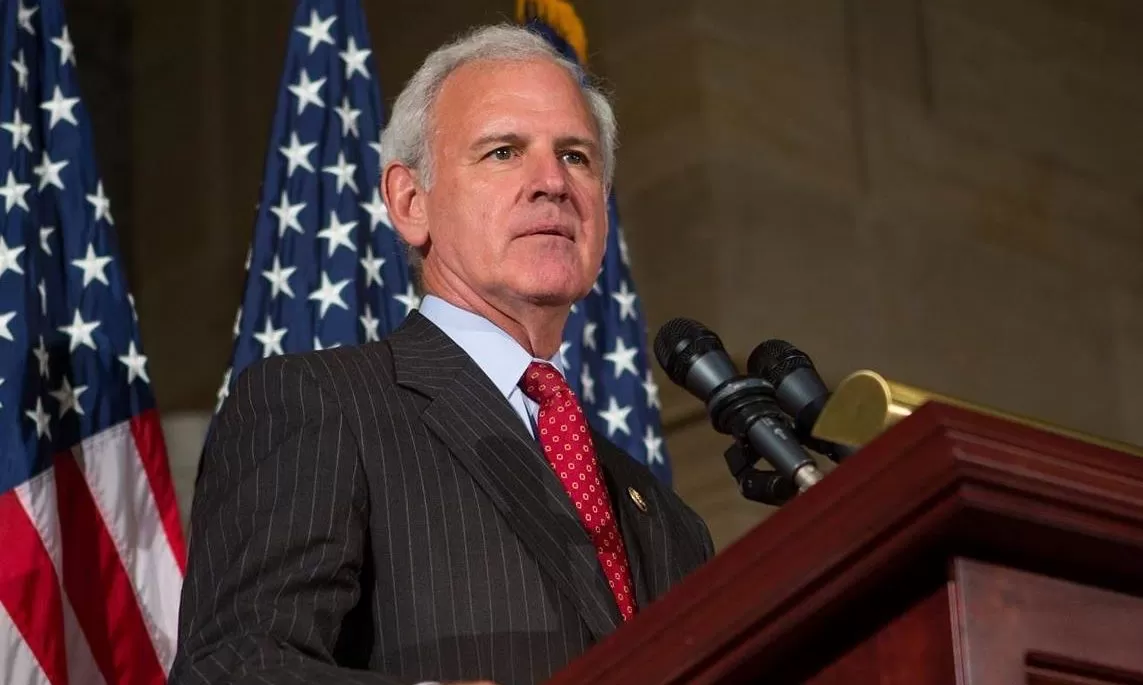 Wednesday, Congressman Bradley Byrne (R-Montrose) said that forcing states to offer English as a Second Language program to undocumented immigrants and the children of undocumented immigrants harms states, local school systems and American citizen children.
Byrne's comments were made during an Education and Labor Committee hearing.
House Democrats called the hearing to discuss how the Trump Administration's immigration policies are harming children that are illegally in the country and the children of people who are illegally in the country.
Byrne turned the tables on that discussion by suggesting that American children are harmed when their school systems are forced to pay to educate the children who are in this country illegally, necessitating cuts to programs and services for American children.
"Really the cost is being borne by children who are being denied the programs that they should have," Byrne stated. "Children who are citizens of the United States, whose parents are citizens of the United States, they're being denied programs because we're forcing their state and local school systems to take on an expense that we should be taking on because we've failed to enforce our own laws."
Congressman Byrne criticized the Democrats for attacking President Donald J. Trump (R) for enforcing immigration laws without asking about the cost of failing to enforce the law.
"In 2016, the Pew Research Center estimated that 3.9 million, or 7.3 percent, of kindergarten through twelfth grade students in the United States were either here illegally or were the children of at least one parent illegally present in the United States," Byrne stated. "Can anyone tell me how much we spend on public education for that population of students? It's around $60 billion."
"A significant and increasing percentage of these costs represent remedial English education, required by the federal government for students designated as Limited English Proficiency or LEP," Byrne continued. "In 2016, it was estimated that 9.6% of all students and 17% of kindergarten students were now designated as LEP. Educating those students is expensive. By some estimations, we are spending $59 billion just on ESL and other programs to help children with English language deficiency."
"Can anyone tell me what percentage of teachers in the United States are certified or trained in ESL? It's about 1 percent," Byrne added. "How about what percentage of ESL Programs are paid for by the federal government that requires them? Just over 1 percent. Who pays for the rest? States and local school systems!"
"So, we require it and we push 99 percent of the costs on state and local school systems," Byrne stated. "That costs a lot of money for these state and local school systems. Many of them like my state of Alabama just don't have it. But because the federal government requires it, they have to put that money in there to the detriment of other programs.
"At least 13 states spend over $1 billion per year on limited English proficiency programs in public schools," Congressman Byrne said. "Earlier this year, this committee found that there is a $46 billion public school infrastructure shortfall. Accounting for inflation, teacher salaries are down 1.6 percent since 2000. Classroom sizes are growing. Resources for students are shrinking."
"It is amazing we are here to talk about 'How the Trump Administration's Immigration Policies Are Harming Children' but we never, never talk about how illegal immigration is harming our students, teachers, and communities," Byrne said. "People who are here legally are being harmed by this. The federal government has mandated that we provide public education to the children of illegal immigrants, but we don't pay for it! States and local school districts do! How is that fair? How is that right that we make the requirement here at the federal government and we put up 1 percent of the cost?"
"I'm a former state school board member in Alabama. I have sat across from teachers and superintendents and talked to them about this issue," Byrne explained. "Dollars that our schools have, they are not unlimited. The states don't print money like we do here in Washington. They have requirements that they balance their budgets. Coming up with the money to fund these K-12 education programs around the country is extremely difficult. So, I think if we are going to sit here and criticize the President for enforcing the law, we need to also think about the cost of not enforcing the law. That cost is not being borne by those of us in Washington. It's being borne by men and women and the states and local school systems around the United States of America."
Byrne has been a staunch supporter of President Trump's immigration policies and promises to support the border wall if he is elected to the U.S. Senate seat currently held by Doug Jones.
Byrne is part of a crowded Republican field for the Republican nomination that includes: former Chief Justice Roy Moore, businessman Stanley Adair, Ruth Page Nelson, former Attorney General Jeff Sessions, former Auburn Coach Tommy Tuberville, and State Representative Arnold Mooney.
The Republican primary will be on March 3.
To see video of Byrne's comments:
Inmate assault injures two St. Clair prison correctional officers
The assaults happened at approximately 7:30 p.m. and both officers were taken to a local hospital and treated for those non-life-threatening injuries.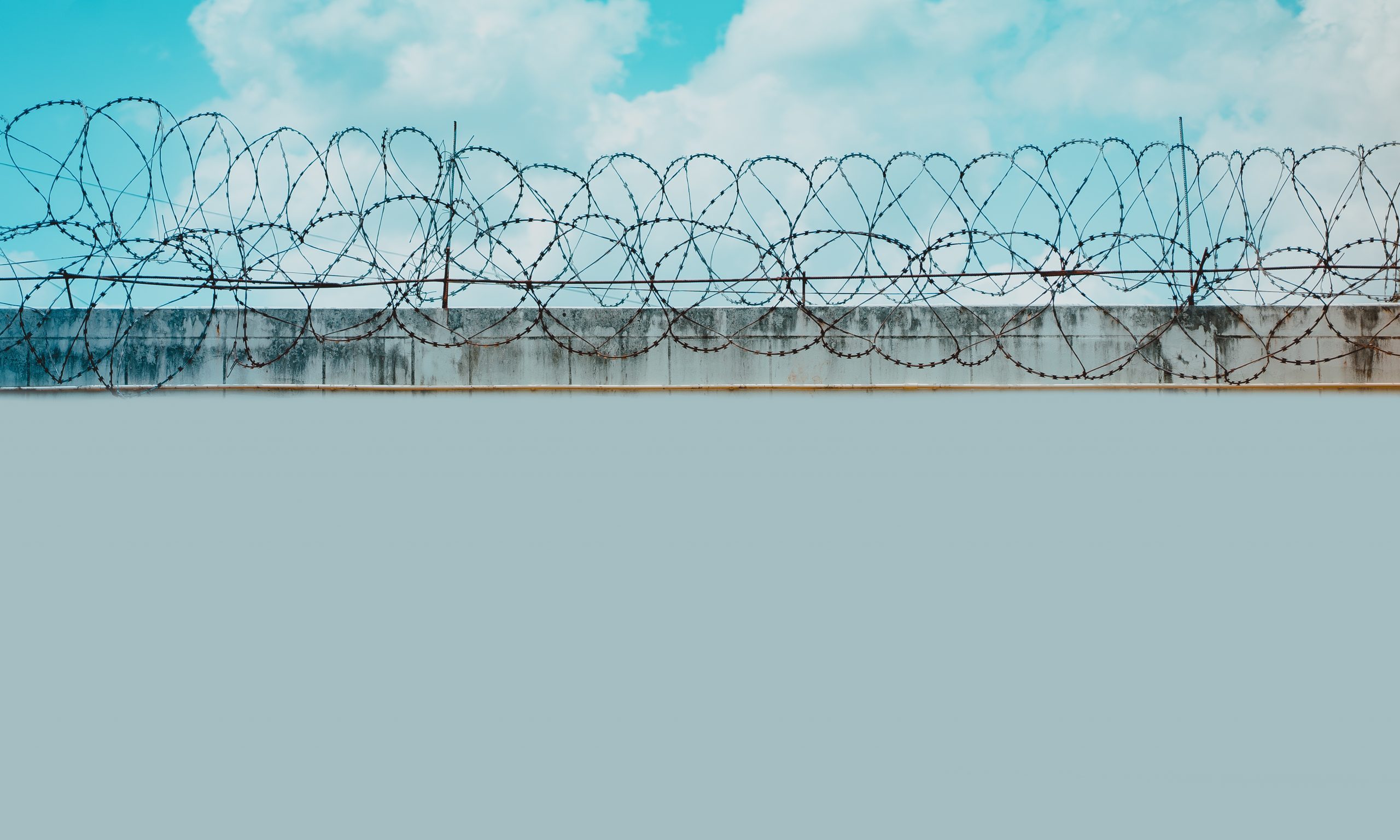 Two correctional officers at St. Clair Correctional Facility were injured in an inmate-on-officer assault on Monday, the Alabama Department of Corrections confirmed to APR.
Among the two officers who sustained non-life-threatening injuries was a basic correctional officer (BCO), a position created in May 2019, who are not Alabama Peace Officers Standards and Training Commission (APOST) certified and who have some limitations on working directly with inmates without correctional officers present.
The other officer injured was a full correctional officer, Alabama Department of Corrections spokeswoman Samantha Rose told APR in a message Friday. The assaults happened at approximately 7:30 p.m. and both officers were taken to a local hospital and treated for those non-life-threatening injuries and subsequently released, according to Rose.
"The ADOC condemns all violence in its facilities, and the actions taken by the inmate against ADOC staff are being thoroughly investigated," Rose said. "As the investigation into this incident is ongoing, we cannot provide additional detail at this time. More information will be available upon the conclusion of our investigation."
The ADOC created the new basic correctional officer position to bolster the state's woefully understaffed prisons. The creation of the position was also at the suggestion of experts ordered by a federal court to study the department's staffing problems, ADOC attorneys wrote to the court in a filing in 2019.
The ongoing lawsuit is over the state's handling of mental health in prisons.
The Southern Poverty Law Center and the Alabama Disability Advocacy Program filed the 2014 suit arguing the state was indifferent to the health of inmates dying by suicide in greater and greater numbers.
Attorneys for the plaintiffs in June argued that ADOC was far behind on the court-ordered hiring new additional officers. It has been more than two years since U.S. District Judge Myron Thompson ordered the Alabama Department of Corrections to hire an additional 2,000 correctional officers by 2022.
U.S. District Judge Myron Thompson in a previous opinion wrote that prison understaffing "has been a persistent, systemic problem that leaves many ADOC facilities incredibly dangerous and out of control."
"Taken together, ADOC's low correctional-staffing level, in the context of its severely overcrowded prisons, creates a substantial risk of serious harm to mentally ill prisoners, including continued pain and suffering, decompensation, self-injury, and suicide," Thompson's previous opinion continued.
The SPLC in court filings late last year expressed concern over the use of basic correctional officers in Alabama's overcrowded and understaffed prisons. ADOC attorneys have argued to the court, however, that BCO's are adequately trained to do their jobs and are needed for the department to hire the necessary number of officers per the court's timeline.
In a court filing on Thursday, attorneys for the plaintiffs asked the court not to again delay site visits to Alabama prisons by two experts who are tasked by the court to determine which positions should be filled by correctional officers and which by BCO's and which by another new position, called cubical correctional officers, who are to have no direct interaction with inmates.
Those visits were to begin in May, but both parties in the suit agree to wait due to the COVID-19 pandemic and the threat it posed to the experts, who are particularly vulnerable to the disease due to "age and other factors," according to court records.
Both parties again agreed to postpone those visits in June for those same reasons, those records show. ADOC seeks a third extension but attorneys for the plaintiffs argue that the experts can visit the prisons while keeping themselves, prison staff and inmates safe from harm of COVID-19 and that thousands of employees and contractors enter Alabama prisons daily.
The plaintiff's attorneys argue in the court filing that the expert guidance is needed because ADOC wishes to use BCO's and cubical correctional officers to comply with the court-ordered hiring of additional staff by Feb. 20, 2022.
"Ensuring adequate staffing is of upmost importance to address the constitutional violations underlying mental health care within ADOC," the plaintiffs' attorneys wrote to the court Thursday.
ADOC in May was employing 494 BCO's, a 57 percent increase in the number of BCO's employed in Oct. 2019, according to ADOC's staffing numbers. The number of correctional officers working in Alabama prisons fell by two percent during that time, dropping from 1,319 to 1,287.