Byrne: Educating illegal immigrants harms Alabama students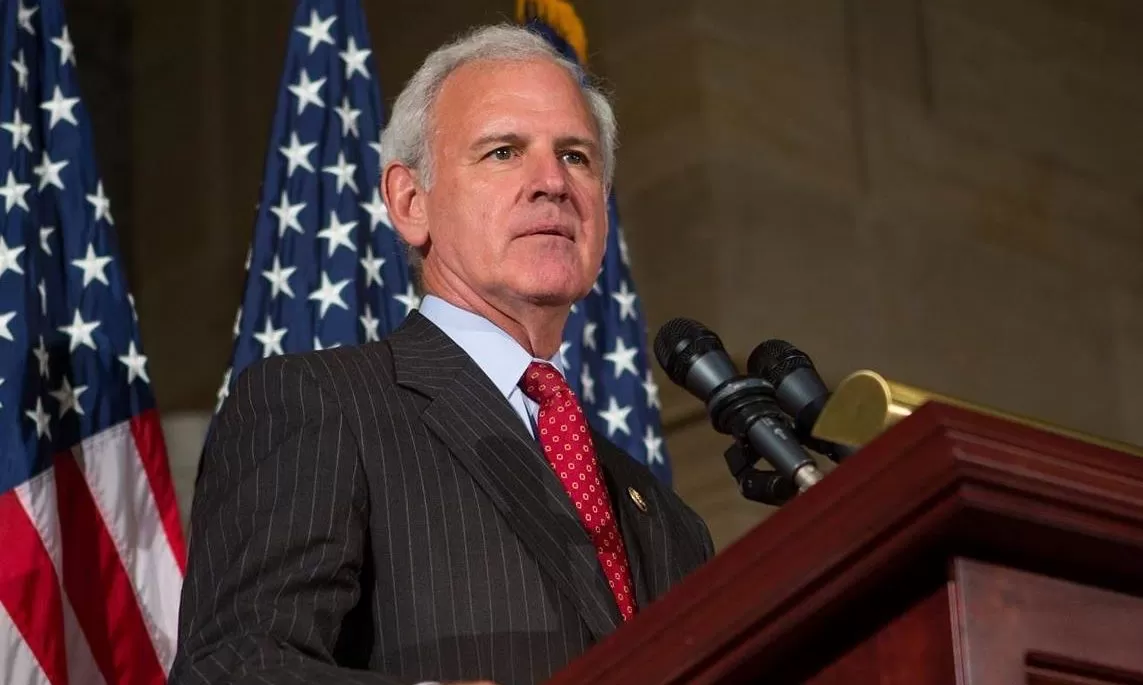 Wednesday, Congressman Bradley Byrne (R-Montrose) said that forcing states to offer English as a Second Language program to undocumented immigrants and the children of undocumented immigrants harms states, local school systems and American citizen children.
Byrne's comments were made during an Education and Labor Committee hearing.
House Democrats called the hearing to discuss how the Trump Administration's immigration policies are harming children that are illegally in the country and the children of people who are illegally in the country.
Byrne turned the tables on that discussion by suggesting that American children are harmed when their school systems are forced to pay to educate the children who are in this country illegally, necessitating cuts to programs and services for American children.
"Really the cost is being borne by children who are being denied the programs that they should have," Byrne stated. "Children who are citizens of the United States, whose parents are citizens of the United States, they're being denied programs because we're forcing their state and local school systems to take on an expense that we should be taking on because we've failed to enforce our own laws."
Congressman Byrne criticized the Democrats for attacking President Donald J. Trump (R) for enforcing immigration laws without asking about the cost of failing to enforce the law.
"In 2016, the Pew Research Center estimated that 3.9 million, or 7.3 percent, of kindergarten through twelfth grade students in the United States were either here illegally or were the children of at least one parent illegally present in the United States," Byrne stated. "Can anyone tell me how much we spend on public education for that population of students? It's around $60 billion."
"A significant and increasing percentage of these costs represent remedial English education, required by the federal government for students designated as Limited English Proficiency or LEP," Byrne continued. "In 2016, it was estimated that 9.6% of all students and 17% of kindergarten students were now designated as LEP. Educating those students is expensive. By some estimations, we are spending $59 billion just on ESL and other programs to help children with English language deficiency."
"Can anyone tell me what percentage of teachers in the United States are certified or trained in ESL? It's about 1 percent," Byrne added. "How about what percentage of ESL Programs are paid for by the federal government that requires them? Just over 1 percent. Who pays for the rest? States and local school systems!"
"So, we require it and we push 99 percent of the costs on state and local school systems," Byrne stated. "That costs a lot of money for these state and local school systems. Many of them like my state of Alabama just don't have it. But because the federal government requires it, they have to put that money in there to the detriment of other programs.
"At least 13 states spend over $1 billion per year on limited English proficiency programs in public schools," Congressman Byrne said. "Earlier this year, this committee found that there is a $46 billion public school infrastructure shortfall. Accounting for inflation, teacher salaries are down 1.6 percent since 2000. Classroom sizes are growing. Resources for students are shrinking."
"It is amazing we are here to talk about 'How the Trump Administration's Immigration Policies Are Harming Children' but we never, never talk about how illegal immigration is harming our students, teachers, and communities," Byrne said. "People who are here legally are being harmed by this. The federal government has mandated that we provide public education to the children of illegal immigrants, but we don't pay for it! States and local school districts do! How is that fair? How is that right that we make the requirement here at the federal government and we put up 1 percent of the cost?"
"I'm a former state school board member in Alabama. I have sat across from teachers and superintendents and talked to them about this issue," Byrne explained. "Dollars that our schools have, they are not unlimited. The states don't print money like we do here in Washington. They have requirements that they balance their budgets. Coming up with the money to fund these K-12 education programs around the country is extremely difficult. So, I think if we are going to sit here and criticize the President for enforcing the law, we need to also think about the cost of not enforcing the law. That cost is not being borne by those of us in Washington. It's being borne by men and women and the states and local school systems around the United States of America."
Byrne has been a staunch supporter of President Trump's immigration policies and promises to support the border wall if he is elected to the U.S. Senate seat currently held by Doug Jones.
Byrne is part of a crowded Republican field for the Republican nomination that includes: former Chief Justice Roy Moore, businessman Stanley Adair, Ruth Page Nelson, former Attorney General Jeff Sessions, former Auburn Coach Tommy Tuberville, and State Representative Arnold Mooney.
The Republican primary will be on March 3.
To see video of Byrne's comments:
Print this piece
Opponents accuse Tuberville of supporting amnesty for undocumented immigrants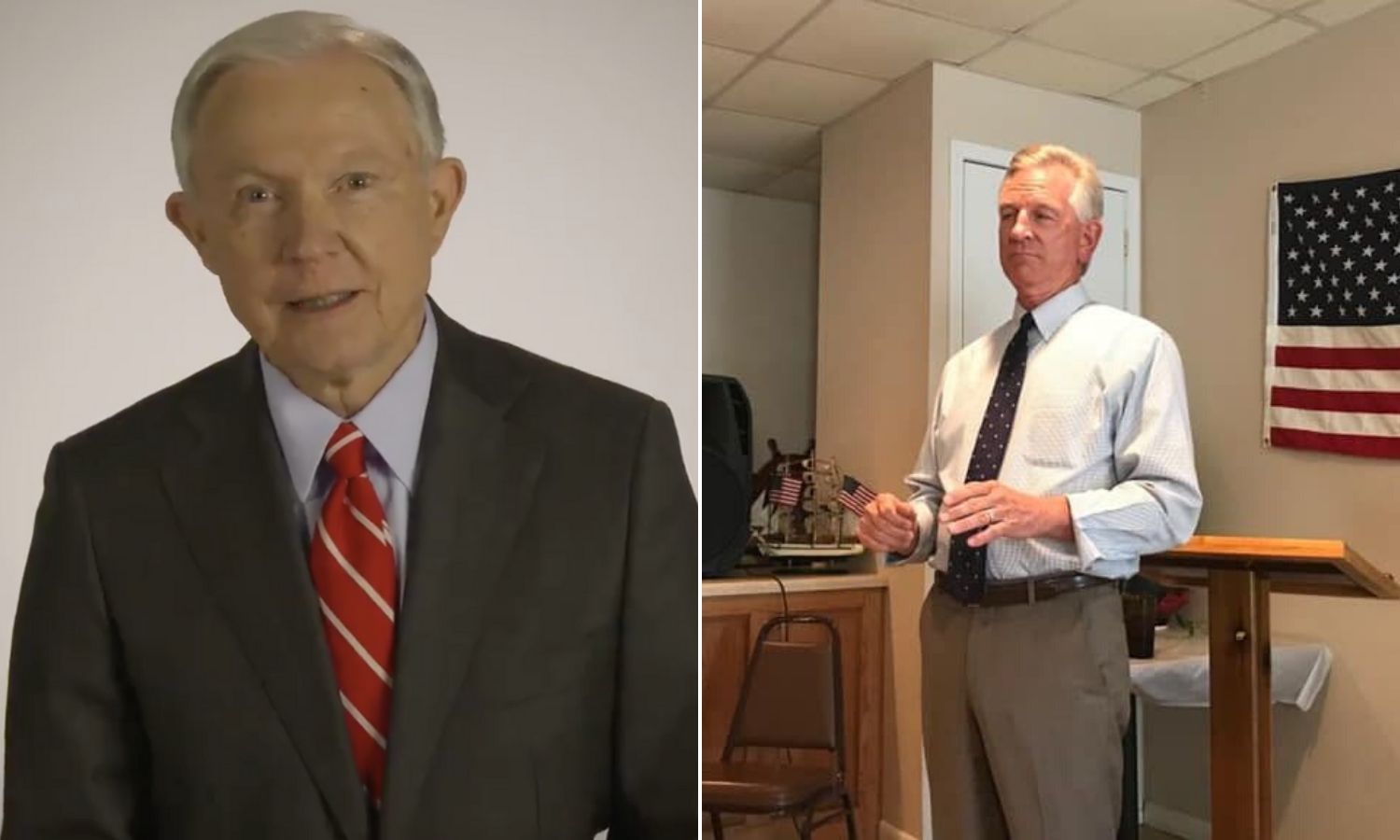 The Senate campaign is heating up as the top three candidates are all going negative. Former Auburn head football coach Tommy Tuberville has attacked Congressman Bradley Byrne (R-Montrose) and former Attorney General and Senator Jeff Sessions of being career politicians. Both Byrne and Tuberville have attacked Sessions for not having adequately served President Donald J. Trump (R) while Attorney General. Byrne has even attacked Tuberville's coaching abilities. The latest attacks on Tuberville accuse him of supporting amnesty for illegal aliens. Sessions even accused Tuberville of being a "tourist."
Wednesday, Sessions announced a new television ad called "Tuberville for Amnesty."
Byrne and Tuberville point to an August speech by Coach Tuberville when he said: "There are people coming across the border that need jobs… and we want them to come over here… Let em' come in and become citizens like we all became citizens."
The Tuberville campaign called the attack "fake news" on Twitter.
Sessions' campaign manager Jon Jones said, "Tuberville is claiming that his own words are 'fake news.' All of them? Tommy Tuberville needs to read the transcript. It is clear that Tuberville supports immigration amnesty, and he is attempting to trick Alabama voters to believe otherwise. In contrast, Jeff Sessions has done more than just say he wants to fix the border – he has already worked alongside President Trump to stop illegal immigration."
The new Sessions ad reads: "Tuberville is trying to trick you, hiding his support for immigration amnesty." Then plays an audio clip of the Tuberville comment from August
Tuesday, Byrne told reporters in Trussville: "I can tell you right now this issue about Tommy Tuberville's position on amnesty is a key issue. And so we're going to keep telling people about his position on that and let him explain why he doesn't think that's amnesty."
"Let em' come in and become citizens like we all became citizens," Tuberville is quoted in the ad.
Tuberville has denied supporting amnesty and says that he supports President Trump's immigration agenda.
The Sessions ad further charges: "And Tuberville's not even from Alabama, he's a tourist here. He lives, pays taxes and even votes in Florida."
On Tuesday, the Tuberville campaign responded with an attack ad of their own.
"The career politicians are desperate to hang on to their paychecks and power, so they have started airing negative ads full of false attacks and baseless distortions," Tuberville said. "Our new commercial allows us to respond with some hard truths about which candidate wants to drain the D.C. swamp and is tough enough to actually help President Trump get the job done."
The Tuberville ad has Byrne with former Secretary Hillary Clinton and Sessions with Congressman Adam Schiff (D-California) who led the impeachment effort against President Trump. The ad even connects Sessions and Byrne with Sen. Mitt Romney (the only Republican in either House of Congress who found that the President did anything wrong.)
State Representative Arnold Mooney, former Chief Justice Roy Moore, Ruth Page Nelson, and businessman Stanley Adair are also running for the Republican nomination for the Senate seat currently held by Doug Jones (D).
The Republican primary is March 3.
Print this piece