Byrne: Educating illegal immigrants harms Alabama students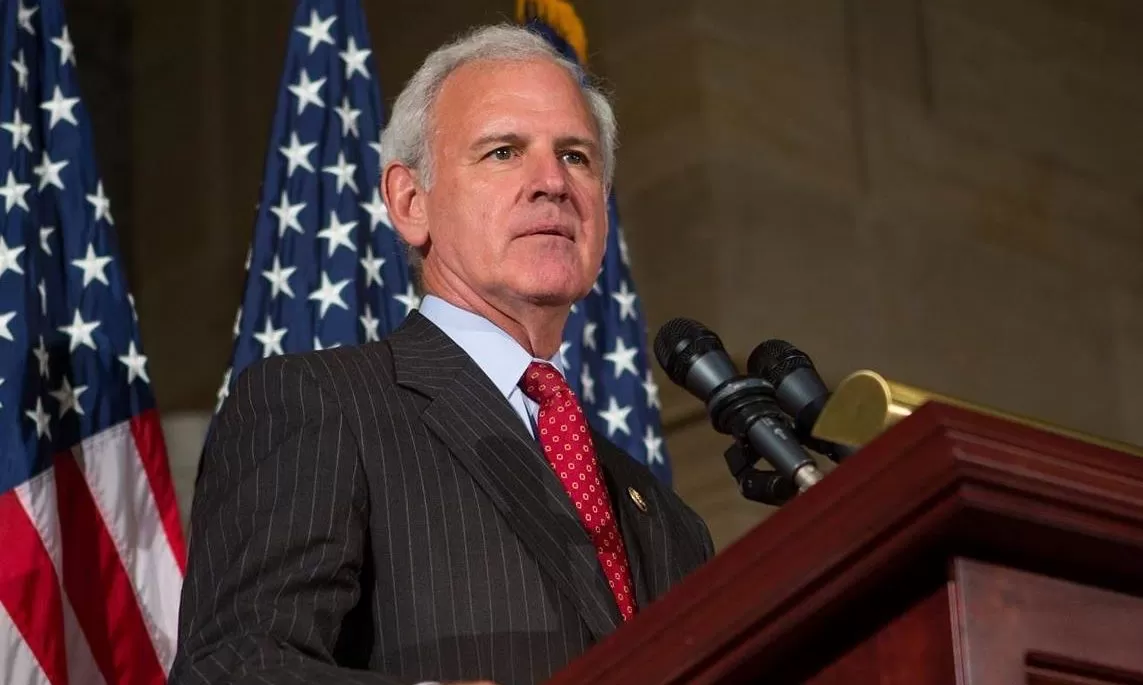 Wednesday, Congressman Bradley Byrne (R-Montrose) said that forcing states to offer English as a Second Language program to undocumented immigrants and the children of undocumented immigrants harms states, local school systems and American citizen children.
Byrne's comments were made during an Education and Labor Committee hearing.
House Democrats called the hearing to discuss how the Trump Administration's immigration policies are harming children that are illegally in the country and the children of people who are illegally in the country.
Byrne turned the tables on that discussion by suggesting that American children are harmed when their school systems are forced to pay to educate the children who are in this country illegally, necessitating cuts to programs and services for American children.
"Really the cost is being borne by children who are being denied the programs that they should have," Byrne stated. "Children who are citizens of the United States, whose parents are citizens of the United States, they're being denied programs because we're forcing their state and local school systems to take on an expense that we should be taking on because we've failed to enforce our own laws."
Congressman Byrne criticized the Democrats for attacking President Donald J. Trump (R) for enforcing immigration laws without asking about the cost of failing to enforce the law.
"In 2016, the Pew Research Center estimated that 3.9 million, or 7.3 percent, of kindergarten through twelfth grade students in the United States were either here illegally or were the children of at least one parent illegally present in the United States," Byrne stated. "Can anyone tell me how much we spend on public education for that population of students? It's around $60 billion."
"A significant and increasing percentage of these costs represent remedial English education, required by the federal government for students designated as Limited English Proficiency or LEP," Byrne continued. "In 2016, it was estimated that 9.6% of all students and 17% of kindergarten students were now designated as LEP. Educating those students is expensive. By some estimations, we are spending $59 billion just on ESL and other programs to help children with English language deficiency."
"Can anyone tell me what percentage of teachers in the United States are certified or trained in ESL? It's about 1 percent," Byrne added. "How about what percentage of ESL Programs are paid for by the federal government that requires them? Just over 1 percent. Who pays for the rest? States and local school systems!"
"So, we require it and we push 99 percent of the costs on state and local school systems," Byrne stated. "That costs a lot of money for these state and local school systems. Many of them like my state of Alabama just don't have it. But because the federal government requires it, they have to put that money in there to the detriment of other programs.
"At least 13 states spend over $1 billion per year on limited English proficiency programs in public schools," Congressman Byrne said. "Earlier this year, this committee found that there is a $46 billion public school infrastructure shortfall. Accounting for inflation, teacher salaries are down 1.6 percent since 2000. Classroom sizes are growing. Resources for students are shrinking."
"It is amazing we are here to talk about 'How the Trump Administration's Immigration Policies Are Harming Children' but we never, never talk about how illegal immigration is harming our students, teachers, and communities," Byrne said. "People who are here legally are being harmed by this. The federal government has mandated that we provide public education to the children of illegal immigrants, but we don't pay for it! States and local school districts do! How is that fair? How is that right that we make the requirement here at the federal government and we put up 1 percent of the cost?"
"I'm a former state school board member in Alabama. I have sat across from teachers and superintendents and talked to them about this issue," Byrne explained. "Dollars that our schools have, they are not unlimited. The states don't print money like we do here in Washington. They have requirements that they balance their budgets. Coming up with the money to fund these K-12 education programs around the country is extremely difficult. So, I think if we are going to sit here and criticize the President for enforcing the law, we need to also think about the cost of not enforcing the law. That cost is not being borne by those of us in Washington. It's being borne by men and women and the states and local school systems around the United States of America."
Byrne has been a staunch supporter of President Trump's immigration policies and promises to support the border wall if he is elected to the U.S. Senate seat currently held by Doug Jones.
Byrne is part of a crowded Republican field for the Republican nomination that includes: former Chief Justice Roy Moore, businessman Stanley Adair, Ruth Page Nelson, former Attorney General Jeff Sessions, former Auburn Coach Tommy Tuberville, and State Representative Arnold Mooney.
The Republican primary will be on March 3.
To see video of Byrne's comments:
Print this piece
Governor awards $9.5 million in grants to expand internet access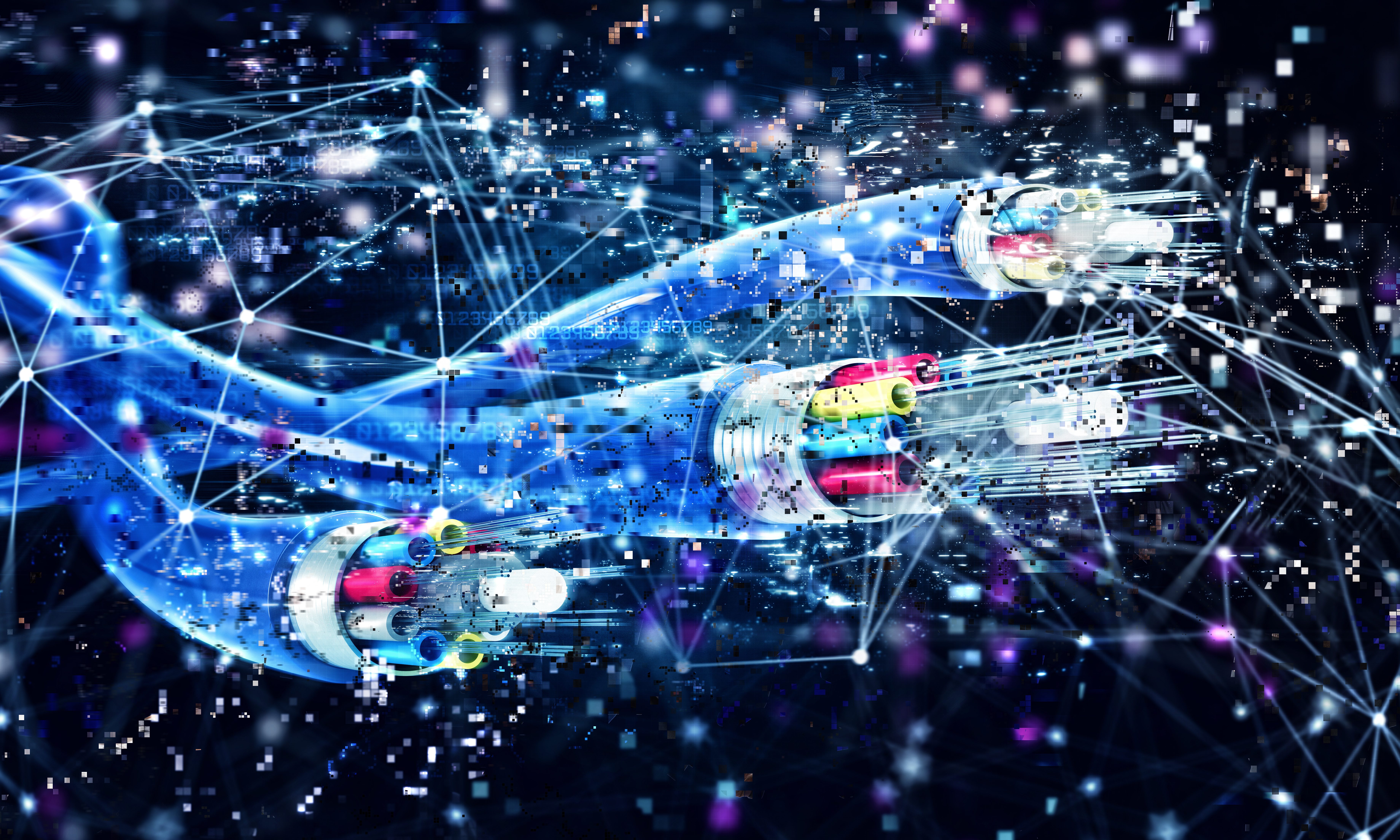 Gov. Kay Ivey has awarded 20 grants totaling more than $9.5 million to provide high-speed internet access to numerous communities throughout Alabama.
The grants, part of the Alabama Broadband Accessibility Fund, were awarded to nine broadband providers to fund multiple projects in their coverage areas.
"Availability of high-speed internet has always been vital, but the events of the past several weeks magnify just how imperative it is that all Alabamians have access to broadband," Gov. Ivey said. "I am pleased to support these projects and look forward to the day when every household, school, healthcare facility, emergency service and business throughout Alabama is afforded broadband availability."
The fund, which is being administered through the Alabama Department of Economic and Community Affairs, was created by the Alabama Legislature in 2018 to provide high-speed internet to rural and underserved areas of the state.
"As our day-to-day way of living has been impacted over the past few weeks, it has underscored the value and necessity of high-speed broadband services. That is something that Governor Ivey, the Legislature and ADECA have been working to address through the Broadband Accessibility Fund," ADECA Director Kenneth Boswell said. "ADECA takes its role in administering this program seriously and is honored to be entrusted with the responsibility."
This latest round of Broadband Accessibility grants came from applications submitted in late December 2019. Additional awards from this round of applications could also be announced.
Grants awarded and coverage areas are:
Central Alabama Electric Cooperative – $224,175 to provide broadband services in north Lowndes County including 301 households and 15 businesses.
Central Alabama Electric Cooperative – $289,100 for service in southwest Autauga and southeast Dallas counties including 343 households and 38 businesses.
Central Alabama Electric Cooperative – $480,200 for service in northwest Autauga, northeast Dallas and south Chilton counties including nearly 500 households and 31 businesses.
Central Alabama Electric Cooperative – $682,325 for service adjacent to the town of Billingsley in Autauga County which includes 656 households and 45 businesses.
Central Alabama Electric Cooperative – $1.06 million for service in Chilton County south of the city of Clanton and north of the town of Billingsley which is in neighboring Autauga County. The project will offer service to 1,093 households and 41 businesses.
Central Alabama Electric Cooperative – $557,987 for service in north-central Autauga County and parts of south-central Chilton County to include service offerings to 743 households and 21 businesses.
Central Alabama Electric Cooperative – $531,650 for service in southeast Chilton County, northeast Autauga County and northwest Elmore County including 509 households and 17 businesses.
Central Alabama Electric Cooperative – $279,300 for service in northwest Chilton County and east Bibb County including 409 households and 12 businesses.
Charter Communications – $336,830 for service in the town of Autaugaville in Autauga County including 641 household and 14 businesses.
Comcast of Alabama – $820,750 to service the Town of Dauphin Island in Mobile County including 2,500 households and 24 businesses.
Hayneville Telephone Co. – $205,705 for service in Lowndes County's Black Belt and Hicks Hill communities including 258 households and four businesses.
Hayneville Telephone Co. – $125,671 for service in an area southeast of the town of Hayneville including 187 households and one business.
Hayneville Telephone Co. – $143,265 for service southwest of the town of Hayneville including 191 households and two businesses.
Hayneville Fiber Transport Inc. (Camellia Communications) – $90,072 for service in the Butler County community of Poorhouse community northeast of the city of Greenville.
JTM Broadband – $404,414 for service in Lauderdale County east of the town of Killen including 1,303 households and 247 businesses.
Mon-Cre Telephone Cooperative – $529,707 for service in north Crenshaw County and south Montgomery County including 350 households.
National Telephone of Alabama – $357,171 for service in the Red Rock community in Colbert County including 205 households and six businesses.
Roanoke Telephone Co. – $308,882 – for service in an area of south Randolph County between the municipalities of Roanoke and Wadley including 269 households and four businesses.
Troy Cablevision – $1.38 million for service in parts of Coffee, Covington, Geneva and Houston counties including 1,190 households and 80 businesses.
Troy Cablevision – $750,625 for service in parts of Coffee, Crenshaw and Pike counties including 603 households and 38 businesses.
ADECA administers a wide range of programs that support law enforcement, victim programs, economic development, water resource management, energy conservation and recreation.
Print this piece