Alabama Republicans accuse Democrats of promoting impeachment "sham"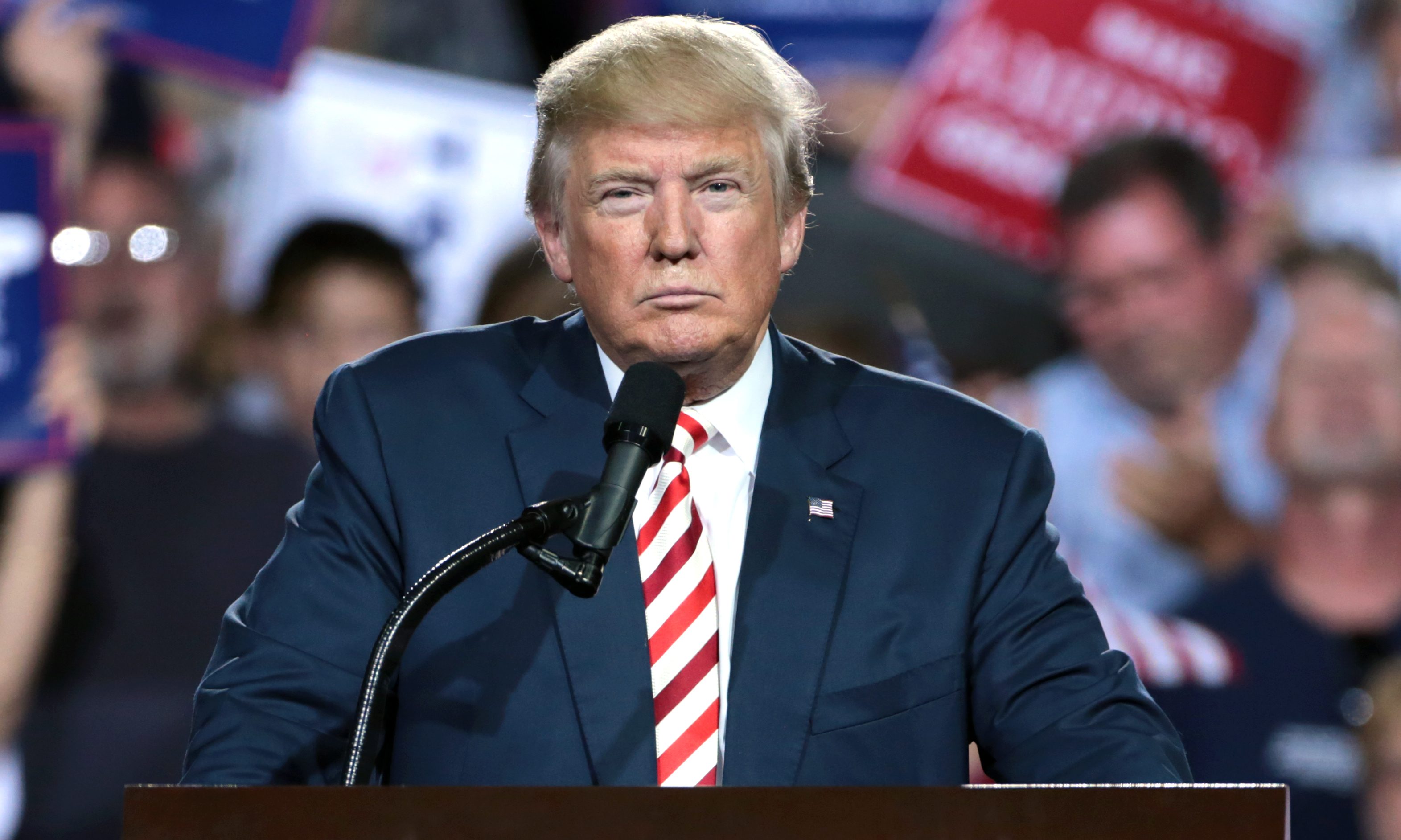 Thursday, Speaker of the House Nancy Pelosi (D-California) ordered Articles of Impeachment be drawn up against President Donald J. Trump (R). There could be a vote on impeachment by December 12. Several Alabama Republicans criticized the move.
Congressman Mike Rogers (R-Saks) said, "Even after all of Adam Schiff's disastrous lies to the American people, Speaker Pelosi has decided to proceed with the partisan coup attempt against President Trump. The Democrats in Congress should be ashamed of themselves. They are using impeachment as means to try and nullify the 2016 election and erase the votes of almost 63 million Americans just because of their pathetic hatred of our president."
Congressman Bradley Byrne (R-Montrose) said, "Nancy Pelosi and the Democrats are the ones trying to "interfere in an election." ? ?They know they can't defeat President Trump at the ballot box, so they are trying to throw him out of office. The good news – this impeachment sham won't work. We will keep fighting back!"
Congressman Mo Brooks (R-+Huntsville) said, "House Speaker Nancy Pelosi was reluctant to start impeachment last year without bipartisan support. She said so publicly many times. Now, out of fear of losing her speakership she has yielded to rabid, left-wing Socialist Democrat demands despite there being zero evidence of an impeachable offense."
Former State Representative Perry O, Hooper Jr. said, "On March 11, Nancy Pelosi, realizing how disruptive the impeachment process would be, stated : "Impeachment is so divisive to the country that unless there's something so compelling and overwhelming and bipartisan, I don't think we should go down that path, because it divides the country," she added. "And he's just not worth it. So, what radically changed for Speaker Pelosi to call for Impeachment proceedings to begin a mere 12 months before the election? First, she has become a puppet of the radical left- wing fringe of the party who have been calling for impeachment since President Trump's election. Second, she realized that none of the weak left-wing candidates running for the Democratic nomination can beat Donald Trump in the General Election."
"Doug Jones and socialist Nancy Pelosi are trying to undue the 2016 election," Senate candidate former Auburn football Coach Tommy Tuberville said. "They hate our President and will do anything to destroy him."
"Y'all, House Speaker Nancy Pelosi and the Democrats want nothing more than to undo the 2016 election and kick our President out of office," Congressional candidate Jessica Taylor said on social media. "They should be ashamed of themselves. As Conservatives, we need to stand together to defend President Donald J. Trump #AL02 #impeachment."
"Democrat Nancy Pelosi formally announces that the Democrat-controlled House will pursue Articles of Impeachment against the President," Congressional candidate former State Rep. Barry Moore said. "Now more than ever, we need to support President Trump against #ShiftySchiff, #NastyNancy and all those trying to undo the 2016 election! #BarryMoore2020 #BarryMoore4Congress."
Congressional candidate former State Senator Bill Hightower said on social media. "As the Dems have themselves said, they know they can't beat Donald J. Trump in an election, so they have to undo the choice of the American people and impeach him. This sham of an impeachment won't work."
Alabama Republican Party Chairman Terry Lathan said, "Not one "witness" raised their hands when asked if they had any impeachment evidence- and all for it are Democrats. Not one…"
Byrne slammed the witnesses that the Democrats brought before the Judiciary Committee on Wednesday.
"As the next step in their impeachment sham, Democrats bring out three ultra liberal college professors. Is anyone at all surprised that these liberal professors don't like President Trump?" Byrne said. "I mean come on – it is exactly this type of liberal elite, "I'm smarter than you" mentality that got President Trump elected in the first place. I don't need some college professor telling me why President Trump should be removed from office. I've reviewed the facts and read the transcripts – there is nothing there! It's time to move on from this impeachment sham!"
"In her statement, Speaker Pelosi cited our Founding Fathers and declared no one is above the law. I am curious if she ever asked that question about Hillary Clinton or Joe Biden?" Rogers added. "Instead of working on behalf of the American people by passing a bipartisan Defense Authorization bill, USMCA or a full year spending bill, Nancy Pelosi has fully surrendered all control of the House to the Socialist horde running the Democratic Party. Their shameful action today casts a stain on our Constitution. The American people will remember their despicable behavior next November. I will continue to stand and defend President Trump."
"Not a single Republican voted to proceed with the impeachment process," Hooper said. "So much for bipartinship. Two weeks of the Schiff three Ring Circus known as the intelligence committee produced only hearsay and innuendo. Every witness with any credibility sang the same song: no quid pro quo. The Democrats star witness, European Union Ambassador Sondland, testified that he never heard the president demand any conditions on aide to the Ukraine. He further stated when he asked the President what he wanted from the Ukraine for the arms deal the President replied nothing. Case closed."
The Wall Street Journal editorial board wrote on Thursday, "Democrats are trying to convince Americans that President Trump should be ousted for trying to 'dig up dirt' on a rival. They'd have more credibility if they didn't abuse their surveillance powers for drive-by smears of Republicans and a free press."
Justice Ginsburg's death will supercharge a heated 2020 campaign
The passing of one of the court's most liberal justices so close to the Nov. 3 general election has set off a political firestorm as to what president should pick the next justice — President Donald Trump or Joe Biden, should he defeat Trump in November.
Just hours after the death of 87-year-old Supreme Court Justice Ruth Bader Ginsburg on Friday, conservatives, including the Alabama-based Foundation for Moral Law, said Ginsburg's passing is an opportunity to reverse the ideological trend of the nation's highest court.
The passing of one of the court's most liberal justices so close to the Nov. 3 general election has set off a political firestorm as to what president should pick the next justice — President Donald Trump or Joe Biden, should he defeat Trump in November.
The controversy over when and how to confirm a new justice will likely supercharge an already heated 2020 election campaign. Trump was at a campaign rally on Friday night when he learned about the justice's death from reporters.
"Just died? Wow, I did not know that," Trump said. "She was an amazing woman. Whether you agreed or not she led an amazing life. She was an amazing woman. I am sad to hear that."
Ginsburg, since her appointment by President Bill Clinton, has been bastion of the court's more liberal wing. The court was divided with four "liberal" justices led by Ginsburg and four "conservative" justices led by Samuel Alito.
Chief Justice John Roberts, though appointed by President George W. Bush, has been the swing vote on a number of major issues since the retirement of Justice Anthony Kennedy in 2018. Her death gives Trump the opportunity to appoint her replacement and potentially shape the direction of the court for decades to come.
Conservatives want Trump to select the nominee and the current GOP-controlled Senate to confirm the Trump appointee.
The Foundation for Moral Law — a conservative legal group founded by former Alabama Chief Justice Roy Moore — released a statement saying that Ginsburg's passing is an opportunity to move the court in a more conservative direction.
"For many years United States Supreme Court has been a bastion for liberal anti-God ideology," Moore said. "The passing of Justice Ruth Bader Ginsberg will be an opportunity to reverse this trend. I'm hopeful that President Trump will immediately nominate a true conservative who understands that our rights come from God and no authority in this country can take those rights from us."
"This is a very critical time for our country and our future and the future of our posterity depends upon our vigilance and direction," Moore said.
Judicial Watch, another conservative legal group, echoed Moore's statement.
"Judicial Watch sends it condolences to the family of Justice Ruth Bader Ginsburg. She had a wonderful judicial temperament that will always be remembered," said Judicial Watch President Tom Fitton. "President Trump now has a historic opportunity to nominate yet another constitutional conservative who will honor the Constitution and the rule of law across the full spectrum of constitutional issues."
"And the U.S. Senate should move quickly to work with President Trump to consider and approve a new justice who will faithfully apply the U.S. Constitution," Fitton said. "There is no reason we cannot have a new justice by Election Day."
Trump is expected to put forth a nominee to fill Ginsburg's seat in the coming days, according to ABC News.
Senate Majority Leader Mitch McConnell, R-Kentucky, wrote in a statement that, "President Trump's nominee will receive a vote on the floor of the United States Senate."
But Democratic senators and Senate Minority Leader Chuck Schumer, D-New York, disagree.
"The American people should have a voice in the selection of their next Supreme Court Justice," Schumer wrote on social media Friday, parroting a similar quote McConnell used in 2016 when he refused to give then-President Barack Obama's nominee, Merrick Garland, hearings and a vote for confirmation to the court. "Therefore, this vacancy should not be filled until we have a new president."
Republicans in the Senate blocked Obama from selecting Justice Antonin Scalia's replacement. Scalia was the most conservative jurist on the court.
Ginsburg was a staunch supporter of abortion rights and voter protections, and she played a major role in upholding Roe v. Wade, the Supreme Court decision protecting abortion rights. She also voted in favor of same-sex marriage and to uphold the constitutionality of the Affordable Care Act.
Most political observers expect Trump to appoint a woman to fill Ginsburg's spot. Political insiders have suggested that Trump believes that appointing a woman to the court could help him with woman, a key swing demographic that will likely decide the next election.
Will the Senate confirm Trump's appointment before the election or wait until after the public votes? If Republicans lose control of the Senate, could a lame duck GOP majority select the direction of the court on their way out?
Alabama Sen. Doug Jones has been widely criticized for his vote against the confirmation of Justice Brett Kavanaugh. If the vote comes before the Nov. 3 election, Jones's decision on whether to confirm Trump's appointee will be heavily scrutinized.
The questions about the Supreme Court is likely to only further inflame passions on both sides this election cycle.