Alabama Republicans accuse Democrats of promoting impeachment "sham"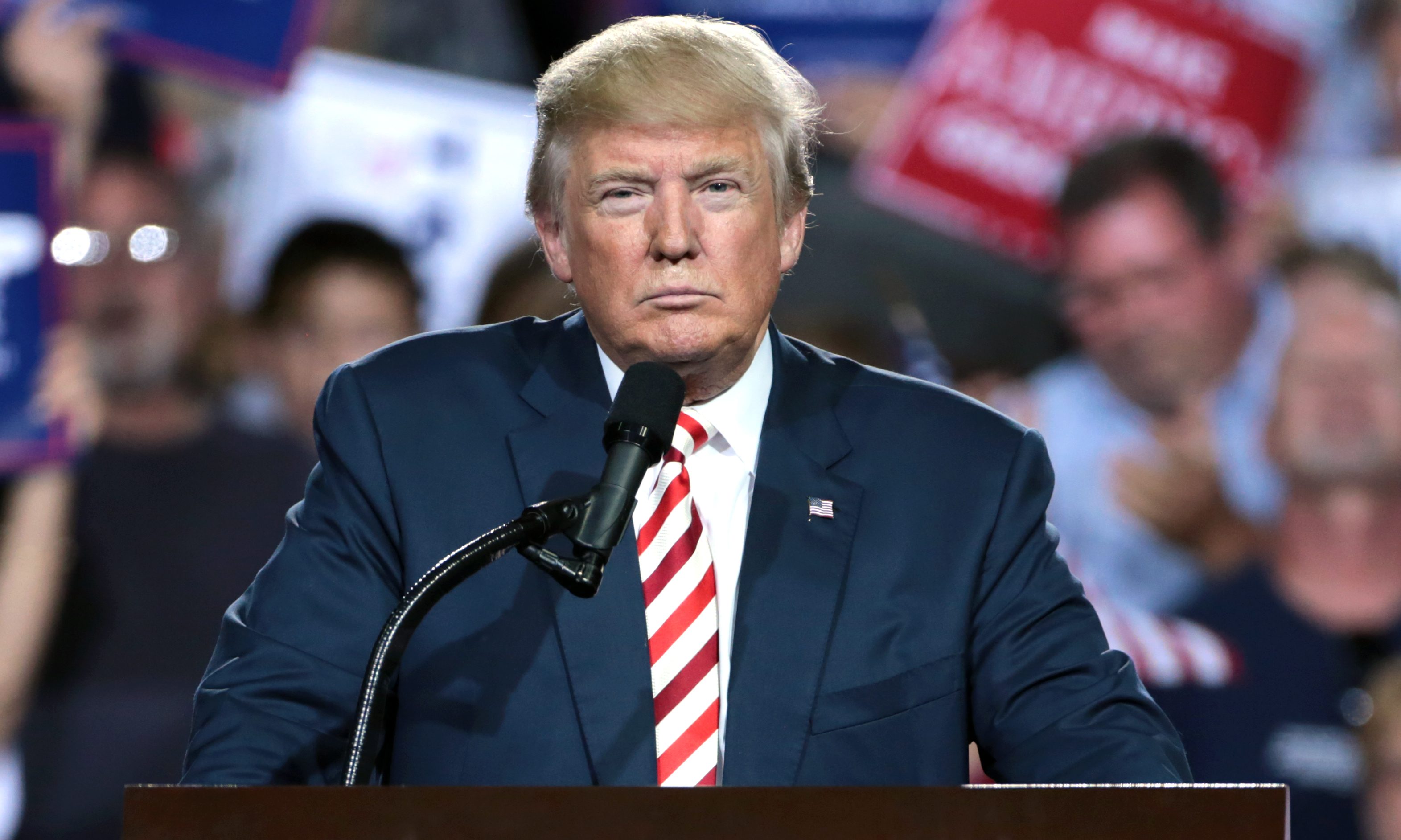 Thursday, Speaker of the House Nancy Pelosi (D-California) ordered Articles of Impeachment be drawn up against President Donald J. Trump (R). There could be a vote on impeachment by December 12. Several Alabama Republicans criticized the move.
Congressman Mike Rogers (R-Saks) said, "Even after all of Adam Schiff's disastrous lies to the American people, Speaker Pelosi has decided to proceed with the partisan coup attempt against President Trump. The Democrats in Congress should be ashamed of themselves. They are using impeachment as means to try and nullify the 2016 election and erase the votes of almost 63 million Americans just because of their pathetic hatred of our president."
Congressman Bradley Byrne (R-Montrose) said, "Nancy Pelosi and the Democrats are the ones trying to "interfere in an election." ? ?They know they can't defeat President Trump at the ballot box, so they are trying to throw him out of office. The good news – this impeachment sham won't work. We will keep fighting back!"
Congressman Mo Brooks (R-+Huntsville) said, "House Speaker Nancy Pelosi was reluctant to start impeachment last year without bipartisan support. She said so publicly many times. Now, out of fear of losing her speakership she has yielded to rabid, left-wing Socialist Democrat demands despite there being zero evidence of an impeachable offense."
Former State Representative Perry O, Hooper Jr. said, "On March 11, Nancy Pelosi, realizing how disruptive the impeachment process would be, stated : "Impeachment is so divisive to the country that unless there's something so compelling and overwhelming and bipartisan, I don't think we should go down that path, because it divides the country," she added. "And he's just not worth it. So, what radically changed for Speaker Pelosi to call for Impeachment proceedings to begin a mere 12 months before the election? First, she has become a puppet of the radical left- wing fringe of the party who have been calling for impeachment since President Trump's election. Second, she realized that none of the weak left-wing candidates running for the Democratic nomination can beat Donald Trump in the General Election."
"Doug Jones and socialist Nancy Pelosi are trying to undue the 2016 election," Senate candidate former Auburn football Coach Tommy Tuberville said. "They hate our President and will do anything to destroy him."
"Y'all, House Speaker Nancy Pelosi and the Democrats want nothing more than to undo the 2016 election and kick our President out of office," Congressional candidate Jessica Taylor said on social media. "They should be ashamed of themselves. As Conservatives, we need to stand together to defend President Donald J. Trump #AL02 #impeachment."
"Democrat Nancy Pelosi formally announces that the Democrat-controlled House will pursue Articles of Impeachment against the President," Congressional candidate former State Rep. Barry Moore said. "Now more than ever, we need to support President Trump against #ShiftySchiff, #NastyNancy and all those trying to undo the 2016 election! #BarryMoore2020 #BarryMoore4Congress."
Congressional candidate former State Senator Bill Hightower said on social media. "As the Dems have themselves said, they know they can't beat Donald J. Trump in an election, so they have to undo the choice of the American people and impeach him. This sham of an impeachment won't work."
Alabama Republican Party Chairman Terry Lathan said, "Not one "witness" raised their hands when asked if they had any impeachment evidence- and all for it are Democrats. Not one…"
Byrne slammed the witnesses that the Democrats brought before the Judiciary Committee on Wednesday.
"As the next step in their impeachment sham, Democrats bring out three ultra liberal college professors. Is anyone at all surprised that these liberal professors don't like President Trump?" Byrne said. "I mean come on – it is exactly this type of liberal elite, "I'm smarter than you" mentality that got President Trump elected in the first place. I don't need some college professor telling me why President Trump should be removed from office. I've reviewed the facts and read the transcripts – there is nothing there! It's time to move on from this impeachment sham!"
"In her statement, Speaker Pelosi cited our Founding Fathers and declared no one is above the law. I am curious if she ever asked that question about Hillary Clinton or Joe Biden?" Rogers added. "Instead of working on behalf of the American people by passing a bipartisan Defense Authorization bill, USMCA or a full year spending bill, Nancy Pelosi has fully surrendered all control of the House to the Socialist horde running the Democratic Party. Their shameful action today casts a stain on our Constitution. The American people will remember their despicable behavior next November. I will continue to stand and defend President Trump."
"Not a single Republican voted to proceed with the impeachment process," Hooper said. "So much for bipartinship. Two weeks of the Schiff three Ring Circus known as the intelligence committee produced only hearsay and innuendo. Every witness with any credibility sang the same song: no quid pro quo. The Democrats star witness, European Union Ambassador Sondland, testified that he never heard the president demand any conditions on aide to the Ukraine. He further stated when he asked the President what he wanted from the Ukraine for the arms deal the President replied nothing. Case closed."
The Wall Street Journal editorial board wrote on Thursday, "Democrats are trying to convince Americans that President Trump should be ousted for trying to 'dig up dirt' on a rival. They'd have more credibility if they didn't abuse their surveillance powers for drive-by smears of Republicans and a free press."
Tuberville says Trump admitted to "mistake" over deadly Capitol riot. He hasn't
Trump has not admitted to any responsibility in the attack on the U.S. Capitol last week.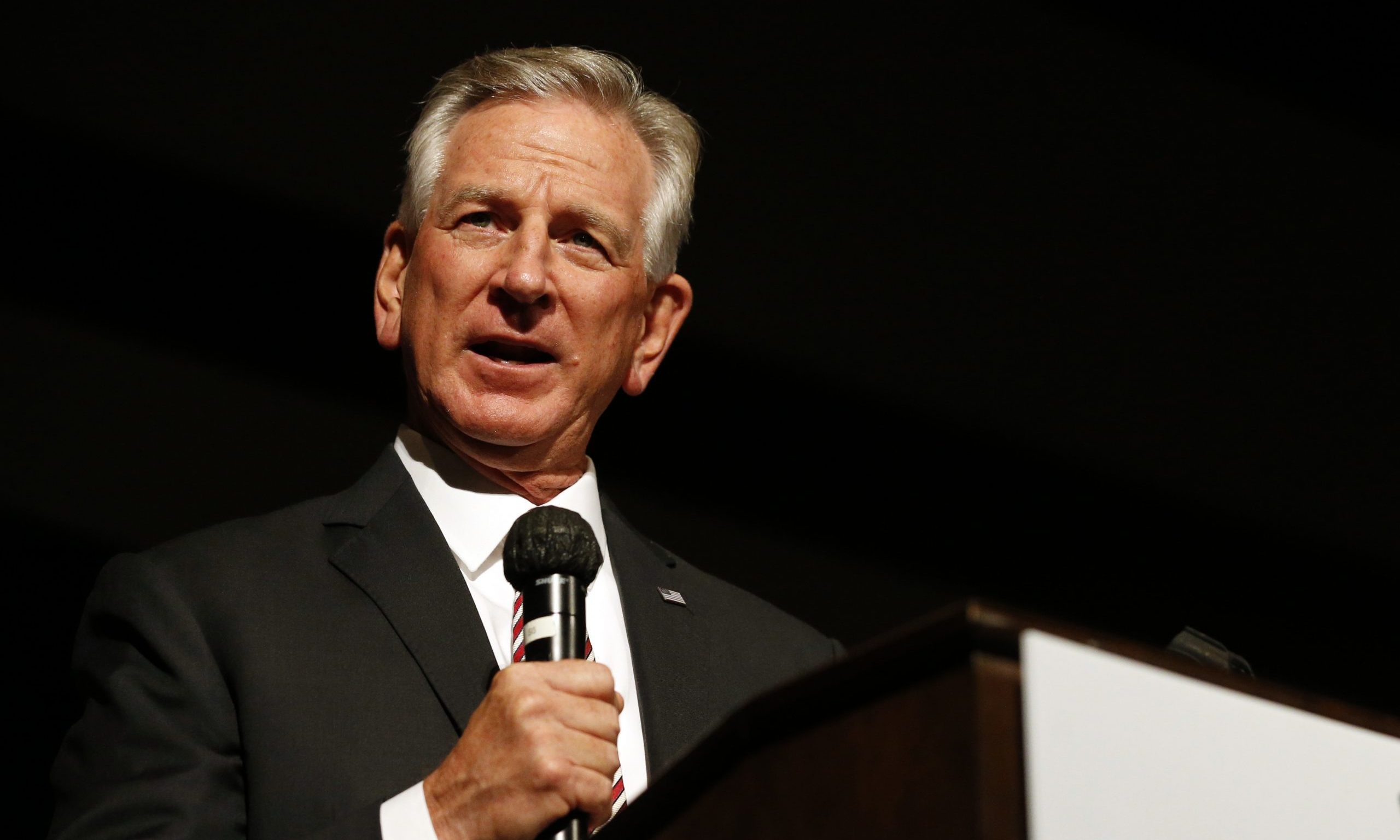 Sen. Tommy Tuberville, R-Alabama, in his first media appearance in Alabama as a senator on Wednesday, was asked his thoughts about the possibility of impeaching President Donald Trump, which happened later that day. He said Trump admitted to making a "mistake" and that it was time to move on. 
Trump has not admitted to any responsibility in the attack on the U.S. Capitol last week that left at least five dead, including a Capitol police officer and a woman who was shot by police while attempting to climb through a broken window inside the Capitol. Two others, including an Alabama man, died from "medical emergencies" while on Capitol grounds during the riot. 
"He made a mistake. He said he made a mistake. That's not, to me, not an impeachable offense," Tuberville told reporters outside of St. Vincent's Hospital in downtown Birmingham, according to WSFA. "He's got one week to go from today. We'll have a new president in President Biden. We need to go on with life. I mean, to me, you know, when you understand you made mistakes and admitted. You forgive. You go on." 
Questions to a Tuberville staffer on Thursday regarding Tuberville's comments Wednesday were received, but APR had not received responses as of Thursday evening. 
Trump was impeached for a second time — a first in U.S. history for any president — on Wednesday. With 10 Republicans joining Democrats in voting to impeach a Republican president, it was the most bipartisan impeachment in American history.
"Big protest in DC on January 6th. Be there, will be wild!" Trump tweeted in December. The House cited that and similar remarks in charging Trump with inciting an insurrection.
In the moments before the riot last week, Trump told the crowd of supporters assembled near the Capitol: "We will never give up. We will never concede. It doesn't happen."
"If you don't fight like hell you're not going to have a country anymore," Trump said to the crowd. Toward the end of his speech, Trump encouraged his supporters to march to the Capitol. 
"You'll never take back our country with weakness," Trump said. "You have to show strength and you have to be strong."
"We're going to walk down to the Capitol, and we're going to cheer on our brave senators and congressmen and women, and we're probably not going to be cheering so much for some of them," Trump said. 
Instead of walking to the Capitol with his supporters, Trump returned to the White House where he watched the violence unfold on live television from the West Wing, according to The Washington Post. 
Senators and members of the House, including Tuberville and Rep. Terri Sewell, D-Alabama, were bunkered down inside the Capitol as rioters broke into the building, smashing windows, beating police officers and threatening others to stand aside and let them enter further into the building, where the lawmakers were being protected by police. 
Despite attempts by some to get Trump to call off his supporters, Trump wasn't reachable for a time as he watched the violence unfold on television, according to The Washington Post. 
"It took him a while to appreciate the gravity of the situation," said Sen. Lindsey Graham, R-South Carolina, to the newspaper. Graham, also being protected at the time inside the Capitol, called Trump's daughter, Ivanka, but couldn't get through to the president. 
"The president saw these people as allies in his journey and sympathetic to the idea that the election was stolen," Graham told the newspaper. 
At 1:26 p.m. local time, the day of the attack, Trump supporters broke into the Capitol, according to a timeline of events by The Wire. Vice President Mike Pence is escorted out of the Senate chamber at 2:22 p.m. and a short time later Trump tweets an attack on Pence for not intervening on Trump's behalf as Electoral College votes were being certified. (Pence has — rightfully — said he did not have the legal authority to so.)
"Mike Pence didn't have the courage to do what should have been done to protect our Country and our Constitution, giving States a chance to certify a corrected set of facts, not the fraudulent or inaccurate ones which they were asked to previously certify. USA demands the truth!" Trump tweeted as his supporters continued the siege. 
At 2:38 p.m. Trump tweets: "Please support our Capitol Police and Law Enforcement. They are truly on the side of our Country. Stay peaceful!" 
Nearly 45 minutes later, Trump tweets again: "I am asking for everyone at the U.S. Capitol to remain peaceful. No violence! Remember, WE are the Party of Law & Order – respect the Law and our great men and women in Blue. Thank you!" 
Shortly after 2 p.m. Trump mistakenly called Sen. Mike Lee, R-Utah, while trying to reach Tuberville, according to CNN. Lee handed his cellphone to Tuberville. Both men were in a temporary holding room, having been evacuated from the Senate floor, according to CNN. 
"Tuberville spoke with Trump for less than 10 minutes, with the President trying to convince him to make additional objections to the Electoral College vote in a futile effort to block Congress' certification of President-elect Joe Biden's win, according to a source familiar with the call," CNN reported. "The call was cut off because senators were asked to move to a secure location." 
President-elect Joe Biden in a video posted at 4:06 p.m., more than two hours after the siege began, pleaded with Trump to call for peace. At 4:17 p.m., Trump released a video to Twitter in which he continued to allege the election was stolen from him. 
"I know your pain. I know you're hurt. We had an election that was stolen from us. It was a landslide election and everyone knows it, especially the other side. But you have to go home now. We have to have peace. We have to have law and order. … So go home. We love you, you're very special…I know how you feel. But go home and go home in peace," Trump said. 
A second call to Lee at 7 p.m. came from Trump's attorney, Rudy Giuliani, according to a recording of the voicemail. Giuliani believed he was also calling Tuberville. 
"I'm calling you because I want to discuss with you how they're trying to rush this hearing and how we need you, our Republican friends, to try to just slow it down so we can get these legislatures to get more information to you," Giuliani said, according to the recording. "I know they're reconvening at 8 tonight, but it … the only strategy we can follow is to object to numerous states and raise issues so that we get ourselves into tomorrow — ideally until the end of tomorrow."
Speaking Tuesday at a section of the border wall with Mexico in Texas, Trump took no responsibility for the violence at the Capitol.
"People thought that what I said was totally appropriate," Trump said.
House Minority Leader Kevin McCarthy, R-California, speaking on the House floor before his vote against impeachment, said Trump was responsible for the violence.
"The President bears responsibility for Wednesday's attack on Congress by mob rioters. He should have immediately denounced the mob when he saw what was unfolding," McCarthy said.
Rep. Terri Sewell, D-Alabama, spoke before her vote about being on the House floor when rioters broke into the Capitol.  
"I rise today to support impeachment. I do so with a heavy heart and a lasting and searing memory of being in this gallery, the people's House, right up there, fearing for my life," Sewell said, pointing to where she and other representatives hid from rioters during the siege. "And why? Because the President of the United States incited others to be violent. A mob of insurgency, in this House. It's unacceptable, it led to the killing of five Americans.  Blood is on this house. We must do something about it. I ask we move from 'stopping the steal' to to healing, but healing requires accountability, and everyone must be accountable."