Alabama Republicans accuse Democrats of promoting impeachment "sham"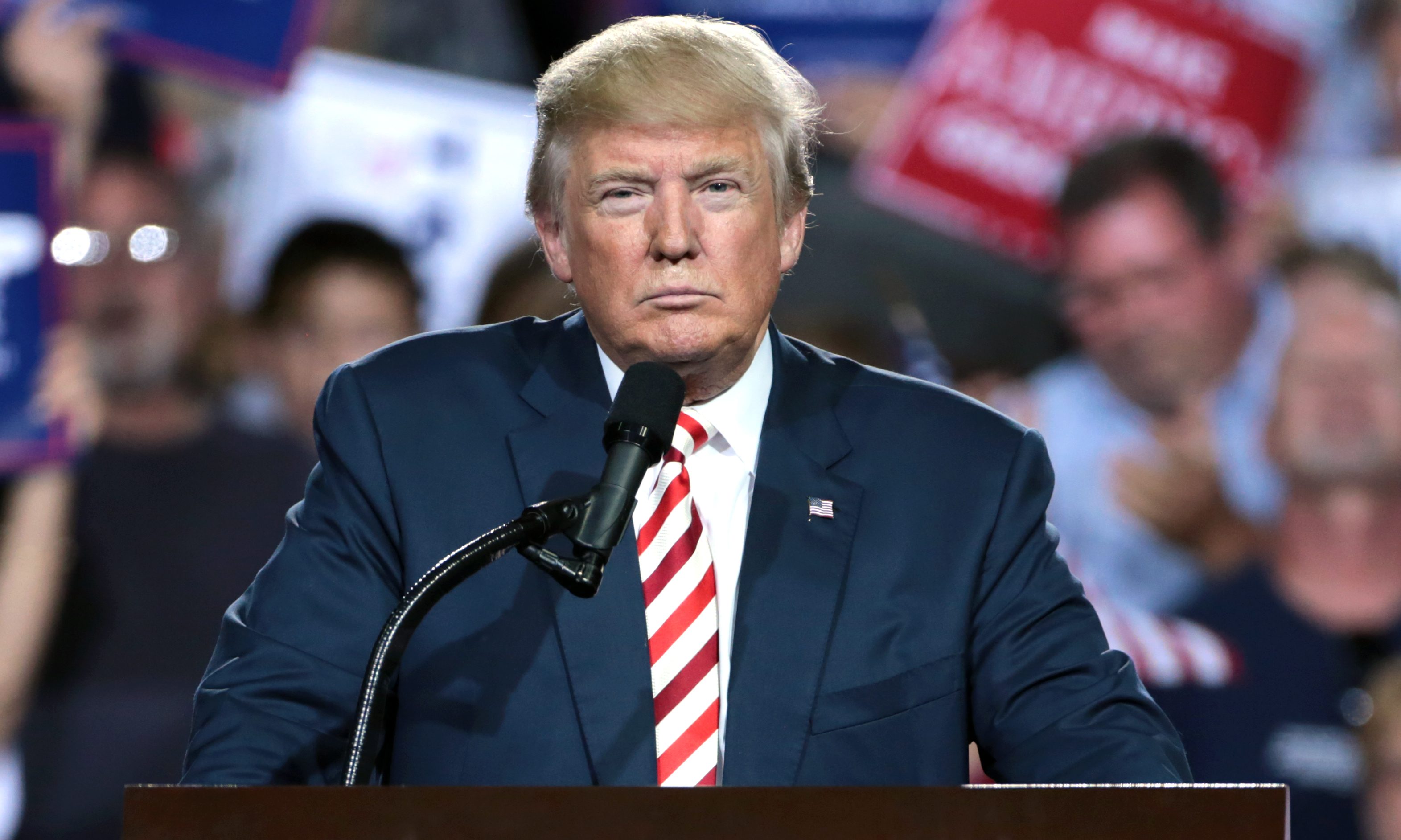 Thursday, Speaker of the House Nancy Pelosi (D-California) ordered Articles of Impeachment be drawn up against President Donald J. Trump (R). There could be a vote on impeachment by December 12. Several Alabama Republicans criticized the move.
Congressman Mike Rogers (R-Saks) said, "Even after all of Adam Schiff's disastrous lies to the American people, Speaker Pelosi has decided to proceed with the partisan coup attempt against President Trump. The Democrats in Congress should be ashamed of themselves. They are using impeachment as means to try and nullify the 2016 election and erase the votes of almost 63 million Americans just because of their pathetic hatred of our president."
Congressman Bradley Byrne (R-Montrose) said, "Nancy Pelosi and the Democrats are the ones trying to "interfere in an election." ? ?They know they can't defeat President Trump at the ballot box, so they are trying to throw him out of office. The good news – this impeachment sham won't work. We will keep fighting back!"
Congressman Mo Brooks (R-+Huntsville) said, "House Speaker Nancy Pelosi was reluctant to start impeachment last year without bipartisan support. She said so publicly many times. Now, out of fear of losing her speakership she has yielded to rabid, left-wing Socialist Democrat demands despite there being zero evidence of an impeachable offense."
Former State Representative Perry O, Hooper Jr. said, "On March 11, Nancy Pelosi, realizing how disruptive the impeachment process would be, stated : "Impeachment is so divisive to the country that unless there's something so compelling and overwhelming and bipartisan, I don't think we should go down that path, because it divides the country," she added. "And he's just not worth it. So, what radically changed for Speaker Pelosi to call for Impeachment proceedings to begin a mere 12 months before the election? First, she has become a puppet of the radical left- wing fringe of the party who have been calling for impeachment since President Trump's election. Second, she realized that none of the weak left-wing candidates running for the Democratic nomination can beat Donald Trump in the General Election."
"Doug Jones and socialist Nancy Pelosi are trying to undue the 2016 election," Senate candidate former Auburn football Coach Tommy Tuberville said. "They hate our President and will do anything to destroy him."
"Y'all, House Speaker Nancy Pelosi and the Democrats want nothing more than to undo the 2016 election and kick our President out of office," Congressional candidate Jessica Taylor said on social media. "They should be ashamed of themselves. As Conservatives, we need to stand together to defend President Donald J. Trump #AL02 #impeachment."
"Democrat Nancy Pelosi formally announces that the Democrat-controlled House will pursue Articles of Impeachment against the President," Congressional candidate former State Rep. Barry Moore said. "Now more than ever, we need to support President Trump against #ShiftySchiff, #NastyNancy and all those trying to undo the 2016 election! #BarryMoore2020 #BarryMoore4Congress."
Congressional candidate former State Senator Bill Hightower said on social media. "As the Dems have themselves said, they know they can't beat Donald J. Trump in an election, so they have to undo the choice of the American people and impeach him. This sham of an impeachment won't work."
Alabama Republican Party Chairman Terry Lathan said, "Not one "witness" raised their hands when asked if they had any impeachment evidence- and all for it are Democrats. Not one…"
Byrne slammed the witnesses that the Democrats brought before the Judiciary Committee on Wednesday.
"As the next step in their impeachment sham, Democrats bring out three ultra liberal college professors. Is anyone at all surprised that these liberal professors don't like President Trump?" Byrne said. "I mean come on – it is exactly this type of liberal elite, "I'm smarter than you" mentality that got President Trump elected in the first place. I don't need some college professor telling me why President Trump should be removed from office. I've reviewed the facts and read the transcripts – there is nothing there! It's time to move on from this impeachment sham!"
"In her statement, Speaker Pelosi cited our Founding Fathers and declared no one is above the law. I am curious if she ever asked that question about Hillary Clinton or Joe Biden?" Rogers added. "Instead of working on behalf of the American people by passing a bipartisan Defense Authorization bill, USMCA or a full year spending bill, Nancy Pelosi has fully surrendered all control of the House to the Socialist horde running the Democratic Party. Their shameful action today casts a stain on our Constitution. The American people will remember their despicable behavior next November. I will continue to stand and defend President Trump."
"Not a single Republican voted to proceed with the impeachment process," Hooper said. "So much for bipartinship. Two weeks of the Schiff three Ring Circus known as the intelligence committee produced only hearsay and innuendo. Every witness with any credibility sang the same song: no quid pro quo. The Democrats star witness, European Union Ambassador Sondland, testified that he never heard the president demand any conditions on aide to the Ukraine. He further stated when he asked the President what he wanted from the Ukraine for the arms deal the President replied nothing. Case closed."
The Wall Street Journal editorial board wrote on Thursday, "Democrats are trying to convince Americans that President Trump should be ousted for trying to 'dig up dirt' on a rival. They'd have more credibility if they didn't abuse their surveillance powers for drive-by smears of Republicans and a free press."
Print this piece
Governor awards $9.5 million in grants to expand internet access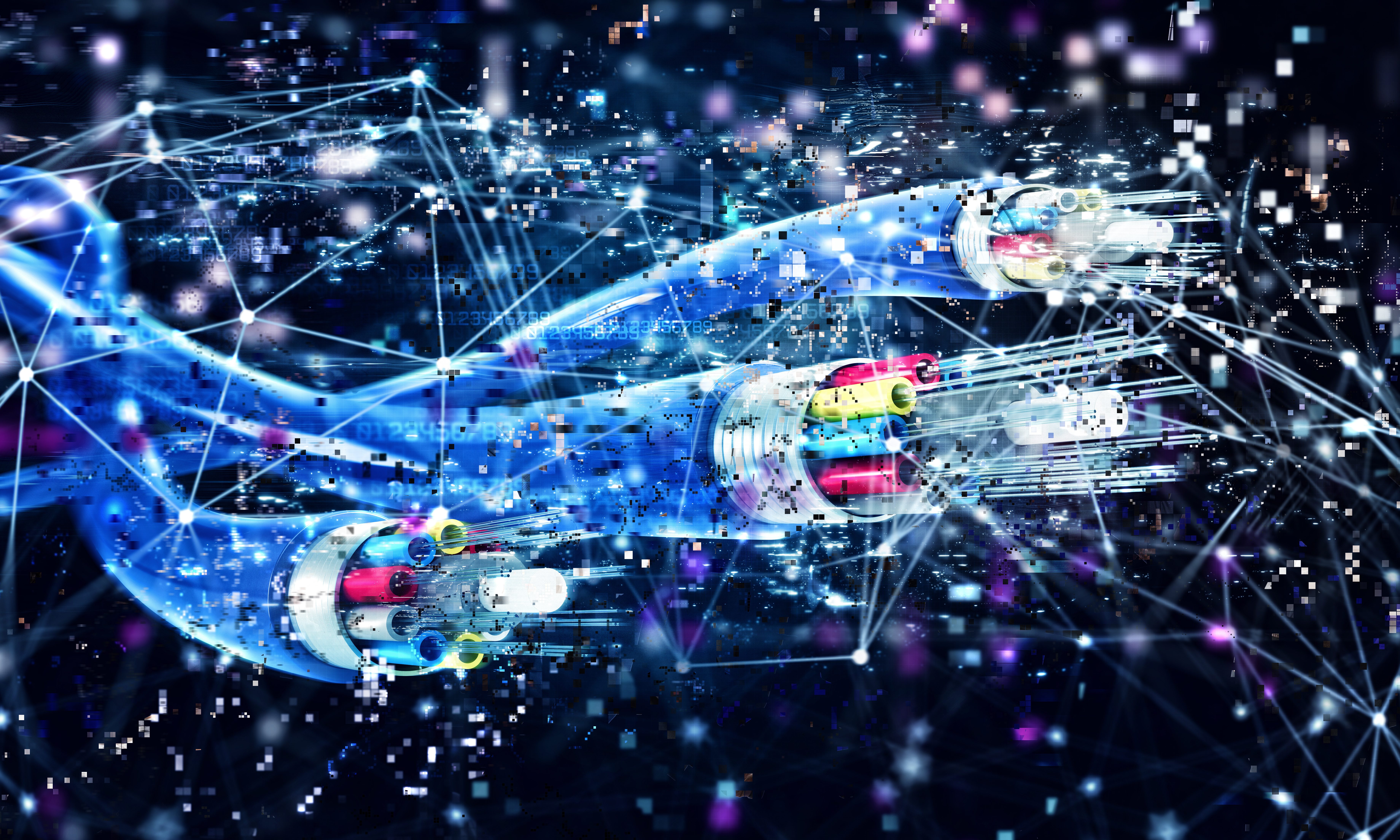 Gov. Kay Ivey has awarded 20 grants totaling more than $9.5 million to provide high-speed internet access to numerous communities throughout Alabama.
The grants, part of the Alabama Broadband Accessibility Fund, were awarded to nine broadband providers to fund multiple projects in their coverage areas.
"Availability of high-speed internet has always been vital, but the events of the past several weeks magnify just how imperative it is that all Alabamians have access to broadband," Gov. Ivey said. "I am pleased to support these projects and look forward to the day when every household, school, healthcare facility, emergency service and business throughout Alabama is afforded broadband availability."
The fund, which is being administered through the Alabama Department of Economic and Community Affairs, was created by the Alabama Legislature in 2018 to provide high-speed internet to rural and underserved areas of the state.
"As our day-to-day way of living has been impacted over the past few weeks, it has underscored the value and necessity of high-speed broadband services. That is something that Governor Ivey, the Legislature and ADECA have been working to address through the Broadband Accessibility Fund," ADECA Director Kenneth Boswell said. "ADECA takes its role in administering this program seriously and is honored to be entrusted with the responsibility."
This latest round of Broadband Accessibility grants came from applications submitted in late December 2019. Additional awards from this round of applications could also be announced.
Grants awarded and coverage areas are:
Central Alabama Electric Cooperative – $224,175 to provide broadband services in north Lowndes County including 301 households and 15 businesses.
Central Alabama Electric Cooperative – $289,100 for service in southwest Autauga and southeast Dallas counties including 343 households and 38 businesses.
Central Alabama Electric Cooperative – $480,200 for service in northwest Autauga, northeast Dallas and south Chilton counties including nearly 500 households and 31 businesses.
Central Alabama Electric Cooperative – $682,325 for service adjacent to the town of Billingsley in Autauga County which includes 656 households and 45 businesses.
Central Alabama Electric Cooperative – $1.06 million for service in Chilton County south of the city of Clanton and north of the town of Billingsley which is in neighboring Autauga County. The project will offer service to 1,093 households and 41 businesses.
Central Alabama Electric Cooperative – $557,987 for service in north-central Autauga County and parts of south-central Chilton County to include service offerings to 743 households and 21 businesses.
Central Alabama Electric Cooperative – $531,650 for service in southeast Chilton County, northeast Autauga County and northwest Elmore County including 509 households and 17 businesses.
Central Alabama Electric Cooperative – $279,300 for service in northwest Chilton County and east Bibb County including 409 households and 12 businesses.
Charter Communications – $336,830 for service in the town of Autaugaville in Autauga County including 641 household and 14 businesses.
Comcast of Alabama – $820,750 to service the Town of Dauphin Island in Mobile County including 2,500 households and 24 businesses.
Hayneville Telephone Co. – $205,705 for service in Lowndes County's Black Belt and Hicks Hill communities including 258 households and four businesses.
Hayneville Telephone Co. – $125,671 for service in an area southeast of the town of Hayneville including 187 households and one business.
Hayneville Telephone Co. – $143,265 for service southwest of the town of Hayneville including 191 households and two businesses.
Hayneville Fiber Transport Inc. (Camellia Communications) – $90,072 for service in the Butler County community of Poorhouse community northeast of the city of Greenville.
JTM Broadband – $404,414 for service in Lauderdale County east of the town of Killen including 1,303 households and 247 businesses.
Mon-Cre Telephone Cooperative – $529,707 for service in north Crenshaw County and south Montgomery County including 350 households.
National Telephone of Alabama – $357,171 for service in the Red Rock community in Colbert County including 205 households and six businesses.
Roanoke Telephone Co. – $308,882 – for service in an area of south Randolph County between the municipalities of Roanoke and Wadley including 269 households and four businesses.
Troy Cablevision – $1.38 million for service in parts of Coffee, Covington, Geneva and Houston counties including 1,190 households and 80 businesses.
Troy Cablevision – $750,625 for service in parts of Coffee, Crenshaw and Pike counties including 603 households and 38 businesses.
ADECA administers a wide range of programs that support law enforcement, victim programs, economic development, water resource management, energy conservation and recreation.
Print this piece