Opinion | Shakespeare and today's political climate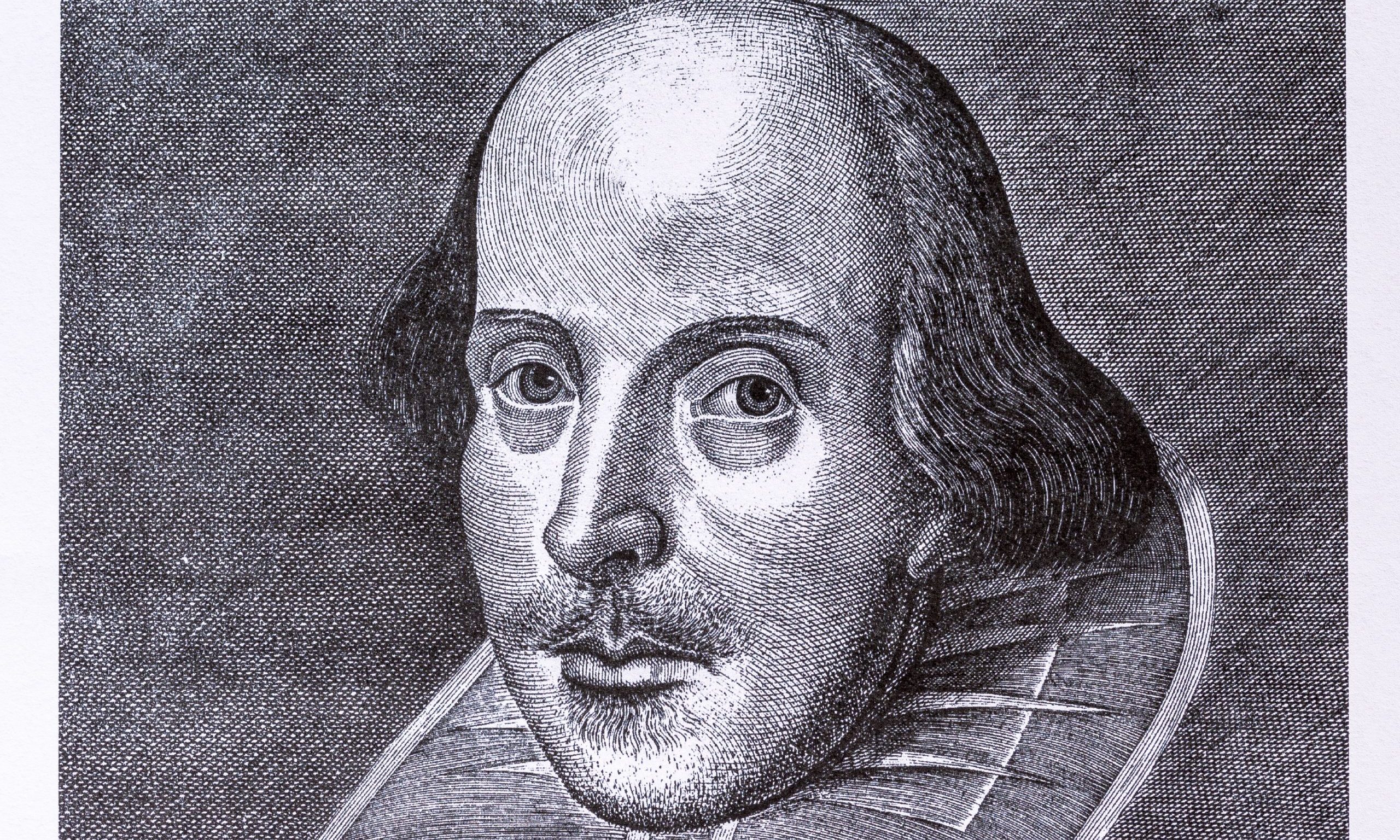 So much about the nature of education has changed in the last generation. Technology is more prevalent than ever. The focus on STEM has reoriented our approach to knowledge. Even elementary school math is different.
Still the presence of William Shakespeare on the curricula of high school English classes remains constant. 
Most Americans have a passing familiarity with the Bard. For many years in Alabama it was Romeo and Juliet in ninth grade, followed by A Midsummer Night's Dream in eleventh. Hamlet was reserved for senior year, which was appropriate enough for kids moving into young adulthood.
It was said by teachers at the time, but perhaps Shakepeare's greatest legacy is the wisdom embedded in his work.
LIke a lot of things that are told to teenagers, this sailed right past most students, present company included. It has only been the slow approach of adulthood that has revealed Shakespeare's wisdom in a new light.
When reading through Macbeth, you find that Shakespeare had a lot to say about not only personal ambition and the lust for power, but also about the nature of leadership itself. He explores the qualities of a good leader and, in anticipation of modern democratic politics, the virtues the governed should seek in leaders and which vices which should be rejected.
The plot of Macbeth is well known.
Macbeth is a Scottish nobleman who is the center of a prophecy delivered by three witches. Telling him that he will one day be king, Macbeth and his wife successfully conspire to kill the king. Once Macbeth is crowned king, Scotland is engulfed in turmoil. Meanwhile, Malcolm, the king's son and rightful heir to the throne has fled to England, hoping to bring a force to liberate Scotland from Macbeth. While there, he is confronted by MacDuff who tries to convince Malcom to claim the throne for himself.
The exchange between Malcolm and Macduff is jarring in its relevance to the current state of America's political system.
Malcolm correctly senses that Macduff is desperate to remove Macbeth from the throne. Knowing that Macduff's desperation makes him prone to abandoning his reason, Malcolm tests him. Malcolm describes himself as one with too many vices to be king; he is prideful, arrogant, greedy, and lustful. Macduff is not exactly cheered by this news, but he initially makes his peace with it. Malcolm ups the ante when he suggests that Macduff does not understand the depth of his depravity. Broken by this news, Macduff cries in despair, "O Scotland! Scotland!"
Malcolm then reveals his act; he tested Macduff to ensure that he would not replace one tyrant with another. Malcolm and Macduff then join forces with the English army to rid Scotland of Macbeth's tyranny.
In this critical scene, Shakespeare gives his audience a lesson in citizenship.
Though Macbeth at first appears as a triumphant war hero, Shakespeare does not obfuscate his turn to evil. His reign as king is clearly one of terror and oppression. Macduff, Malcolm, and any other concerned Scottish nobleman would be well justified in repaying evil with evil, yet Shakespeare does not allow this.
The lesson for citizens in a modern democracy is that wicked leadership, either real or perceived, should not be fought with equal malice. Bias and dishonesty should not be met with bias and dishonesty of one's own.
The political success of one party's womanizer should not inspire the opposition to find a philanderer of its own.
Shakespeare is a timeless voice because he understood human nature so well.
While he lived in a time of monarchs and palace intrigue, his world was not so different from our own. He could not offer these words as a warning to voters, but he could offer them to military leaders, palace officials and counselors, even to the Queen herself.
The lesson from Macbeth is clear: internal tyranny should never be met with tyranny, but it should be bravely fought with virtue.
Therein lies the lesson for the present day.
No matter how egregious the political opposition may be, sacrificing virtue in order to gain power is a losing proposition.
It is very tempting to say anything and push any button in order to "own the libs" or irritate conservatives; but no good is advanced, least of all the good of the United States, when citizens succumb to vice for the sake of advancing a political cause. The prosperity of one group of ill-suited, unvirtuous leaders should never be seen as a license for citizens to pursue their own scoundrels in order to advance even the most noble policy agenda.
Shakespeare's voice still resonates because he captured so well the depth of human emotion that drives men and women both to marry and to murder.
It should not be missed that in one of his greatest works Shakespeare offers a profound meditation on the nature of leadership in order that the audience both in his own day and five centuries later might be governed by wise and virtuous rulers, and that their passions and fervor should be guided not by heightened emotions but by reason and virtue.
Matthew Stokes, a widely published opinion writer and instructor in the core texts program at Samford University, is a Resident Fellow of the Alabama Policy Institute, a non-partisan, non-profit educational organization based in Birmingham; learn more at alabamapolicy.org.
Print this piece
Opinion | State Sen. Will Barfoot should be highly commended
State Senator Will Barfoot should be highly commended, for sponsoring Senate Bill 105, in which military families, require school districts, operating magnet schools, to accept enrollment applications, for military children, where families have received transfer orders, to Alabama military installations.
Additionally, Sen. Barfoot (R) Pike Road is sponsoring Senate Bill 106, called the School Choice and Student Opportunity Act, formation of charter schools, on or near military installations, with focus on serving military dependents, authorized. Tenure for certificated teachers temporarily serving in charter schools are preserved.
Lt. Gov. Will Ainsworth, recently correctly stated that his goal is to "make Alabama the most military-friendly state, in the country."
Over one year ago, former President and Commander of Air University, Lt. Gen. Anthony Cotton, advised the public, that 56 percent of students attending the Air War College, were not bringing their families; due to a poorly performing local school system, that was under intervention, and take over status. Mandatory, federal laws, state that adequate, and sufficient education must be provided, to kids of military families, by the Local Education Agency, which is, the Montgomery Public School System.
Gov. Kay Ivey drafted, an outstanding tentative education initiative package, of ideas, by reaching out to Lt. Gen. Cotton, to ask the families at Maxwell-Gunter Air Force Base, to provide their list of wanted items. The Governor's directives to her staff, were very clear; provide the families at Maxwell-Gunter Air Force Base, with everything, they put, on their list.
The governor also ensured, former Secretary of Defense James Mattis, and former Chairman of the Joint Chiefs of Staff Gen. Joseph Dunford were notified. Emergency education funding was requested. Additionally, the acting Secretary of the Air Force Matthew Donovan, and the Chief of Staff Air Force Gen. David Goldfein were contacted.
Through Gov. Ivey reaching out to Lt. Gen. Cotton, the education committees were formed; with successful results. Currently, the military children at Maxwell-Gunter, are attending schools out of district, in counties such as Elmore, Autauga, and Pike Road City Schools, regardless if they live on base, or off base. Families living at the family camp; within recreational vehicles, may enroll their kids, in the on-base school. Faculty, professors and instructor kids, may enroll out of district.
It is critical that SB-105, and SB 106 pass, successfully, through the House and Senate.  Additionally, Gov. Ivey, Lt. Gov Ainsworth and Sen. Barfoot, are exactly right; on their current direction, and their proper and correct road, being travelled, due to the following reasons.
Today, the Montgomery Public School system, is still under intervention, and this education system, is not moving forward. Other military bases in Alabama, are facing similar situations, in which the Local Education Agencies, are not providing, adequate and sufficient education, outside the military base gates.
The on-base Maxwell-Gunter Elementary and Middle School, and its principal Mr. Paul Hernandez, have been deemed, Top-Notch School, and Top Principal, over recent years according to the Department of Defense Education Activity Americas.
I taught at Maxwell-Gunter, for two years, and I never had to send, one student to the office. The Parent Teacher Association at Maxwell-Gunter, is the best on the planet. I thought the parents were teachers. They are in the schools, from sun up, to sun down, helping to mold, and shape our next generation of airmen, wingmen, astronauts, scientists, doctors and future Air Force Academy cadets.
Many military parents, in private, are very concerned, their kids have the options, and opportunities to attend the very best schools, not the worst schools. Parents do not want their kids in unsafe environments, nor in class rooms, where the students are cursing at the teachers daily.
Over the years our Air Force Secretaries, Colonels and Generals, have spoiled us, by providing, the best of everything. Education is taken very seriously, within our military services. Our Air Force, and our Space Force, can't remain number one, throughout the world, without the best education, top training, most effective hardware, and fastest software systems.
At this juncture, the only adequate, safe and sufficient schools, that I see in Montgomery, are a few of the magnet schools, private schools, or home schooling. A new Military Magnet school on the military base, or near the base, would be awesome.
I would also highly suggest, that the appropriate standards, of the Military Magnet schools, be set at the same high standards, and the current top cultures, of the Department of Defense Education Activity for K-12. Due to their proven excellence in education, and their top-notch academic advancements. Many students at Maxwell-Gunter, are highly performing, and virtually mastering, robotics in grades, 6 through 8.
Therefore, we should commend, Gov. Ivey, Lt. Gov. Ainsworth, and Sen. Barfoot; and support them in their efforts, in making our state the most military friendly in the nation. Their initiatives, will provide, much needed assistance, not only for Maxwell-Gunter Air Force Base, but for all military installations in Alabama. Our ultimate goal is to attract military families to our Great State, and retain the current military families—not run them away.
This one, we must get right. Other states would Love to have our military families. Our state leaders are making sure, that we do everything, in our power to keep them. We can't let other states, out work us, nor out hustle us, through their better education and training systems.
Just as a matter of information, in working with Gov. Ivey, in an unofficial capacity over the years. A lot of top Department of Defense officials, and top Air Force and Space Force leaders, along with local Air Force leadership, such as Lt. Gen. Cotton, and  42nd ABW Commander Col. Patrick Carley; have been very gracious, in supporting Maxwell-Gunter families, and our regional communities, to ensure that we continue to have the best education, and training systems.
Our top Department of Defense, civilian and military leaders; and our Secretary of the Air Force Barbara Barrett, Chief of Staff Air Force Gen. David Goldfein, and Chief of Space Operations Gen. Jay Raymond, have always, had our Six, and we have always, had their Six. There is absolutely, no doubt about that!
Glenn Henry is retired from the U.S. Air Force. He has been a high school teacher and university adjunct professor. He has earned numerous IT Cisco certifications. He is a Certified Professional Ethical Hacker. He lives in Montgomery with his wife Teresa.
Print this piece