Opinion | We should be thankful for Mo Brooks and Bradley Byrne
Thank God for Mo Brooks and Bradley Byrne. 
In this day and age of information delivery making people increasingly smarter and more understanding of complex societal issues, it is nice to hear two old-school guys say what the politically correct crowd simply refuses to say: We're wasting way too much money on feeding poor people and educating children. 
That money could be better spent on other things. Like presidential trips to Mar-a-Lago or ensuring that Amazon — the richest company in the world — doesn't pay a dime in taxes. 
You know, important things. 
Not silly, bleeding-heart, liberal nonsense like food and education. 
I mean, really, just thank God for these two guys. 
Byrne, who is apparently recovering from a partial lobotomy in which the portion of his brain responsible for rational thought was replaced with Play-Doh, recently criticized the "waste" of billions of dollars for the purposes of teaching immigrant children how to read and speak English. 
During a Labor and Education Committee meeting in Congress this week, Byrne told his colleagues that U.S. children are being harmed by the continued practice of educating the "illegal immigrant" kids. 
This, of course, is not true. Not even a little bit. 
Brookings, a non-partisan think tank, explored this very question and supplied members of Congress with its findings. It looked at thousands of test scores, comparing schools based on limited English proficient (LEP) children and high rates of immigrant students and comparing the test scores of students at the various schools. (I note this study specifically, because Byrne, in his comments to the committee, appears to quote many of the figures from the Brookings study. Except for, of course, the study's key findings.)
Not only did a high number of LEP students not negatively affect outcomes or resources, they actually increased overall academic performances of third-generation students. Resources remained the same per student regardless of the number of LEPs. 
Would you care to guess the only time that high numbers of immigrant children affected outcomes? 
If you guessed that they occurred when white families fled to the suburbs, increasing segregation among the students, you win. In those instances, both sets of students performed worse when compared to their peers at less segregated schools. 
But, you know, facts and whatnot. 
The majority of the children Byrne is complaining about are American citizens, born in this country and just as entitled to a quality education as his kids. 
And even if they're not, what could possibly be gained by not educating them? 
Honestly, Byrne's comments are so incredibly dumb and misleading that it's hard to believe that an adult said them out loud, much less at a congressional committee meeting. 
And yet, somehow, that still wasn't the stupidest thing an Alabama congressman said this week. 
Because … Mo Brooks. 
Never one to miss an opportunity to be racist or just plain awful, Brooks made a point to let everyone know just how much he loves, loves, loves the Trump administration's idea for cutting food stamps. 
Under the new proposal, nearly 700,000 Americans would lose food assistance if they are able-bodied and not working 20 hours per week. This was already a requirement, but the new proposal closes an exception for states that allowed waivers for people in areas of particularly high unemployment. 
Basically, if you were in a town where the plant shut down or the mine closed and now three-quarters of the town is out of work, you got a break on the work requirement and could still get a couple hundred bucks per month to eat. 
But now, the same administration that forked over billions in tax breaks to billionaires and gave billionaire industrial farmers handouts wants to save a few million by starving people to death. 
Mo, of course, thinks this is wonderful. Because if there's anything Mo loves more than railing against a non-white person, it's kicking a poor person. 
In a statement, he called those who receive food assistance "slackers" and blamed them for America's $23 trillion national debt. 
Again, it's hard to believe any adult with even a semi-functioning brain would utter such ridiculous nonsense. And it's even harder to believe that someone who voted for the Trump tax cuts, which have more than doubled the national deficit under this president, would dare mention the national debt. 
But that's sort of been Brooks' role in Congress — saying things that are so dumb no one can believe that Huntsville is in his district. 
But at the end of the day, we should be thankful for him. And for Byrne's recent metamorphosis into a clown. 
Without them and their idiotic statements, how would the rest of America know how its most awful people feel?
Print this piece
Opinion | Voter suppression is still a deciding factor in Alabama elections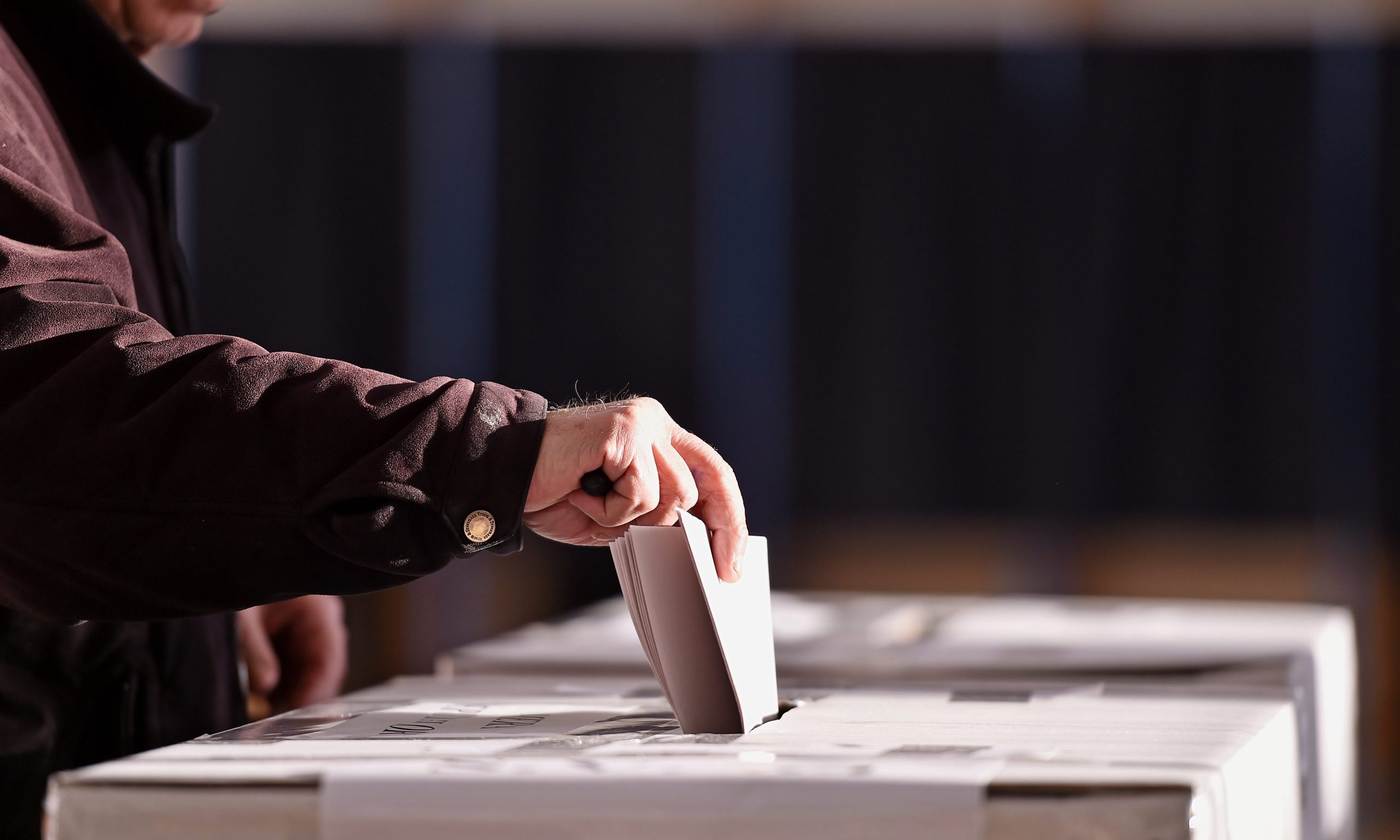 John Merrill is going to write me a snarky letter, and that's OK. 
I'm going to write a snarky column about Alabama's voter suppression — and Merrill's role in it — and I don't write these things expecting everyone to agree. I write them so at least a few people will at least consider that the way things are in this state aren't the way they have to be. 
And nowhere is that more true than with Alabama's access to the ballot box. 
Now, before Merrill and the other rightwing hacks start banging out replies, let's get a few things straight. Because while all of them will be entitled to their own opinions, they won't be entitled to their own facts. 
A standard response from the right whenever these matters of ballot access pop up is to demand to know the identity of a single person who lacks the ability or necessary access to be able to vote. Name someone, Merrill loves to say, and I'll go to their house and make sure … blah, blah, blah. 
But this is not the point, and they know it. 
As the Southern Poverty Law Center points out in a new report, what Alabama lawmakers have done is to place speed bumps between voters and the ballot in the hopes that with enough speed bumps they can discourage certain targeted groups from voting. 
That's the point of Alabama's voter ID law. And it's not hard to prove. 
Correspondence between lawmakers in North Carolina — which has ID laws that Alabama lawmakers essentially copied — laid bare just how targeted and intentionally suppressive the ID law was in that state. A federal judge wrote that it targeted black voters with "surgical precision." 
The same thing is happening here. Because the same laws are being used here. 
ID laws largely target poor, minority communities and young people, and they establish a barrier between those would-be voters and the polls. They also do absolutely zero to prevent fraud in this state. 
It doesn't matter how many roving caravans Merrill and his staff set up to get IDs to people. The fact remains that thousands of people are being forced to take an extra step, and/or pay extra money, to cast a legal vote. 
Under our old system, which allowed dozens of different forms to establish a voter's ID, we had zero issues. In fact, in the last 30 years, there has been one instance in which a voter's identity was stolen and an illegal ballot cast. And that one instance was caught and prosecuted. 
Whenever a solution to a problem that doesn't exist is implemented into law, you can bet that the goal wasn't to actually solve a problem. It was to create one for someone else. 
Alabama doesn't stop there. 
In addition to a worthless ID law, we also don't offer same-day — or even same-week — voter registration. Instead, the deadline to register is 14 days prior to an election, which, in this cyber world where everything is handled by computers, is an eternity. 
It used to be just seven days. But after the Voting Rights Act was gutted a few years ago, Alabama lawmakers took the opportunity to target a handful of different groups. They got minority voters with the ID laws, and they took aim at young voters by toying with the registration laws. 
Young voters tend to procrastinate and tend to be driven by their peers. As the hype around an election grows, the more interested they become.
And since young people tend to vote for Democrats, well, I think you see how we got here. 
That's not all. 
There is also no automatic voter registration in Alabama, which makes no sense with the voter ID law in place. If you have the proper ID, why in the world couldn't you register online and go vote the same day? Why couldn't you fill out the registration form at the polling place? 
None of it makes any sense, unless, of course, your goal isn't to make the process of registering to vote as easy as possible, but is instead to deter certain groups of people from casting a ballot. 
To be clear, I don't necessarily blame Merrill for any of this, and you shouldn't either. As far as Republican secretaries of state go, he hasn't been that bad, and has on many occasions gone out of his way to offset the negative effects of these suppressive laws. 
That said, voting and ballot access is within the purview of the SOS's office, and as such, Merrill has a duty to speak up when unfair laws are passed and implemented. He has a duty to correct injustices in the state's voting processes, and he has a duty to inform the Legislature when laws they pass are having a negative effect. 
It doesn't matter the percentage of people that Merrill's office has registered to vote, or how many registrations he's managed from his caravan. 
The goal is fair elections. And Alabama's are far from it.
Print this piece