Faith, family and hard work keeps congressional candidate Jeff Coleman going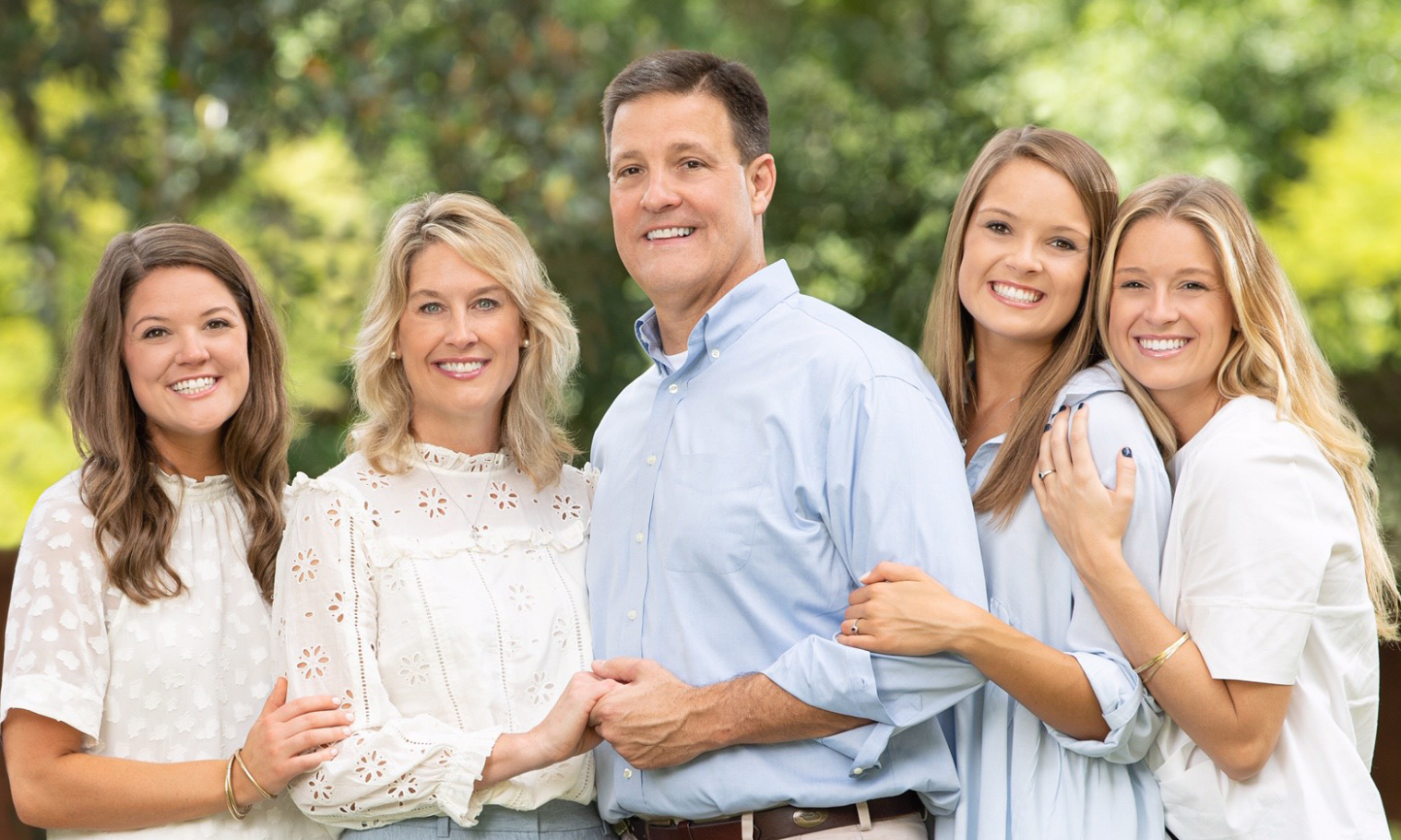 As one of the many candidates looking to succeed U.S. Rep. Martha Roby in the Second Congressional District, APR recently spoke with Jeff Coleman, who characterizes himself as a strong conservative Republican who is about getting results.
Coleman is the fifth-generation leader of a family-owned moving, storage and transportation business that was established in 1914. Coleman Worldwide Moving is headquartered in Midland City in southeast Alabama and is ranked as one of the top 30 largest private companies in the State of Alabama.
"I wasn't planning to run for Congress," said Coleman. "It's not like I've been calculating this my whole life." But when Roby suddenly announced her retirement in July, Coleman said that he was encouraged to run for the vacant seat.
"I tell people Martha Roby created this opportunity because, with her retirement, God opened that door."
Coleman attributes his success in life to faith, family and a willingness to give back to his community. "My body of work in the business world my work in the community with charitable organizations and working hard every day has led me to this moment," Coleman said.
At 53 years-old and an empty-nester, Coleman says the timing is right for him to offer his years of business experience and community leadership to serve in Congress.
"People have asked me before [to run for office], but until now, I never felt the calling this time was different," he said. "The timing was right, we discerned it, prayed about it and we felt the call to enter the arena."
At the top of his priorities is job creation within the district, followed closely by education and supporting the military in CD-2.
"First and foremost is being a job creator," said Coleman. "I believe all our problems in this country can be solved with an excellent, quality job. Leading up to that is education, which is the foundation to creating a prosperous workforce."
Coleman says as a congressman; he will work to promote economic development across all of CD-2 from manufacturing to farming and everything in between. "We need to promote growth in the services industry, manufacturing and our number one industry our farmers and agribusiness," said Coleman.
He is also committed to supporting the military insulations in the district, which includes Maxwell Airbase, Gunter Annex and Ft. Rucker. "I will work hard to support our active military and our veterans," said Coleman. With around 80,000 veterans living in the district, Coleman says providing for those individuals, "healthcare and mental health services and everything else," is a must. "It's very important that we take care of them," said Coleman. "They have taken care of us and protected our freedoms and we need to be there for them."
A wealthy businessman, Coleman comes to the race with a money advantage, which has led to private criticism by his opponents. Coleman isn't ashamed of his success, seeing it as a testament to his ability.
"I started work at ten years old, I'm a leader, a hard worker and today I lead a business that has been around for over a hundred years," Coleman said. He says he wants to bring that type of economic success to the entire district.
Coleman comes across as personable and knowledgeable with a speech pattern that is laced with business-speaks and faith references. He hits all the requisite notes for a Republican candidate. He supports President Trump, wants to build the wall and is an advocate for lower taxes, fewer regulations and less government intrusion.
In the Republican primary on March 3, Coleman will face a crowded field of contenders.
Print this piece
Opponents accuse Tuberville of supporting amnesty for undocumented immigrants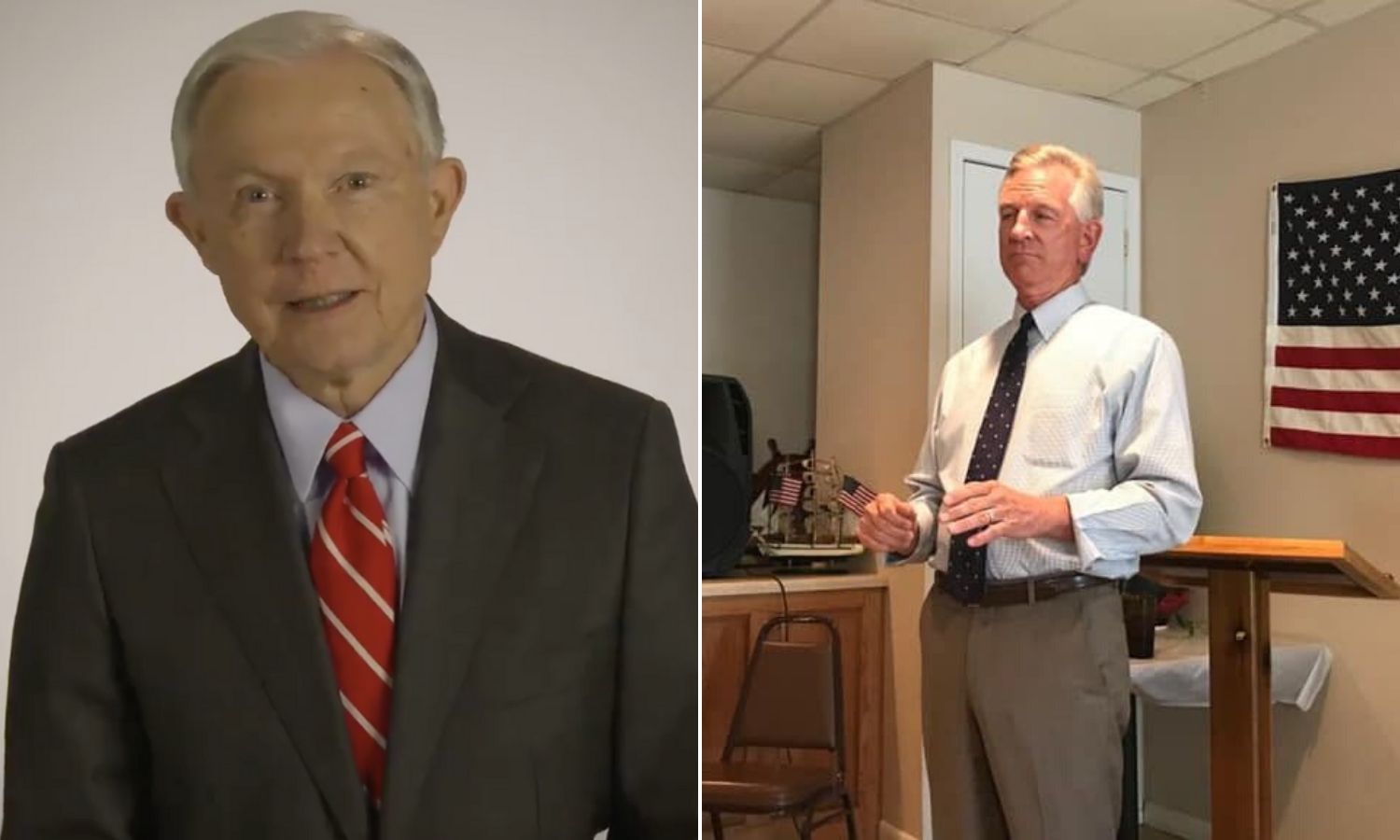 The Senate campaign is heating up as the top three candidates are all going negative. Former Auburn head football coach Tommy Tuberville has attacked Congressman Bradley Byrne (R-Montrose) and former Attorney General and Senator Jeff Sessions of being career politicians. Both Byrne and Tuberville have attacked Sessions for not having adequately served President Donald J. Trump (R) while Attorney General. Byrne has even attacked Tuberville's coaching abilities. The latest attacks on Tuberville accuse him of supporting amnesty for illegal aliens. Sessions even accused Tuberville of being a "tourist."
Wednesday, Sessions announced a new television ad called "Tuberville for Amnesty."
Byrne and Tuberville point to an August speech by Coach Tuberville when he said: "There are people coming across the border that need jobs… and we want them to come over here… Let em' come in and become citizens like we all became citizens."
The Tuberville campaign called the attack "fake news" on Twitter.
Sessions' campaign manager Jon Jones said, "Tuberville is claiming that his own words are 'fake news.' All of them? Tommy Tuberville needs to read the transcript. It is clear that Tuberville supports immigration amnesty, and he is attempting to trick Alabama voters to believe otherwise. In contrast, Jeff Sessions has done more than just say he wants to fix the border – he has already worked alongside President Trump to stop illegal immigration."
The new Sessions ad reads: "Tuberville is trying to trick you, hiding his support for immigration amnesty." Then plays an audio clip of the Tuberville comment from August
Tuesday, Byrne told reporters in Trussville: "I can tell you right now this issue about Tommy Tuberville's position on amnesty is a key issue. And so we're going to keep telling people about his position on that and let him explain why he doesn't think that's amnesty."
"Let em' come in and become citizens like we all became citizens," Tuberville is quoted in the ad.
Tuberville has denied supporting amnesty and says that he supports President Trump's immigration agenda.
The Sessions ad further charges: "And Tuberville's not even from Alabama, he's a tourist here. He lives, pays taxes and even votes in Florida."
On Tuesday, the Tuberville campaign responded with an attack ad of their own.
"The career politicians are desperate to hang on to their paychecks and power, so they have started airing negative ads full of false attacks and baseless distortions," Tuberville said. "Our new commercial allows us to respond with some hard truths about which candidate wants to drain the D.C. swamp and is tough enough to actually help President Trump get the job done."
The Tuberville ad has Byrne with former Secretary Hillary Clinton and Sessions with Congressman Adam Schiff (D-California) who led the impeachment effort against President Trump. The ad even connects Sessions and Byrne with Sen. Mitt Romney (the only Republican in either House of Congress who found that the President did anything wrong.)
State Representative Arnold Mooney, former Chief Justice Roy Moore, Ruth Page Nelson, and businessman Stanley Adair are also running for the Republican nomination for the Senate seat currently held by Doug Jones (D).
The Republican primary is March 3.
Print this piece