Roby given Service to Agriculture Award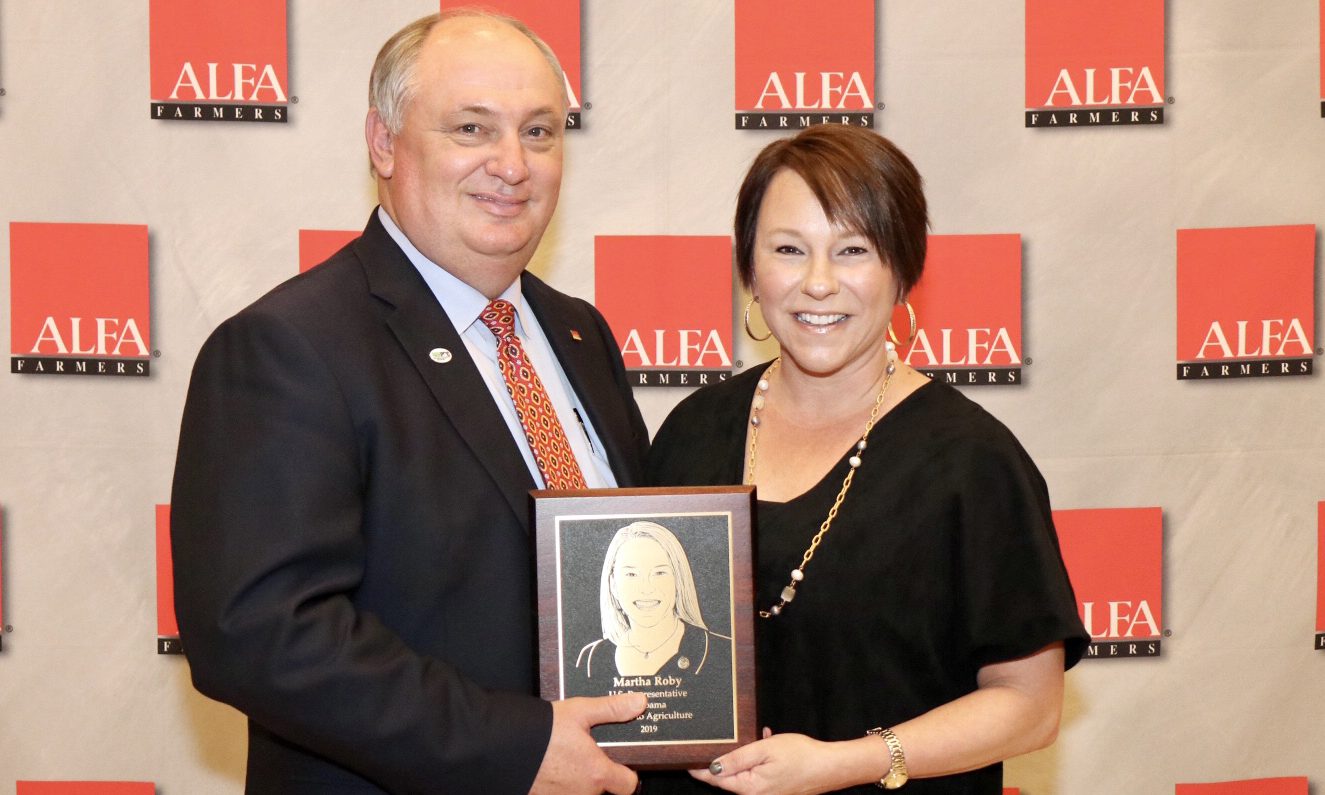 Sunday, the Alabama Farmers Federation presented Congresswoman Martha Roby (R-Montgomery) with their Service To Agriculture Award.
The five term congresswoman for the Second Congressional District has been a dogged advocated for Alabama farmers during her tenure in Congress.
"Roby has been a champion for farmers since she was first elected to Congress in 2010," said Federation President Jimmy Parnell in a statement. "Whether fighting for fairness in the farm bills of 2014 and 2018, or battling budget cuts in farm programs, it was clear she was in agriculture's corner."
"Rep. Roby's grit and determination ensured farmers weren't forgotten by other leaders in Washington and earned her the respect of agricultural leaders at home and in Congress," Parnell said. "She enjoys a reputation as an outspoken proponent of conservative, Christian values that mirror those of her constituents in Alabama's 2nd Congressional District. Her work as a former member of the House Committee on Agriculture played a pivotal role in passing the 2014 and 2018 farm bills."
ALFA cited her work highlighting abuses at the Central Alabama Veterans Health Care System (CAVHCS) as among her accomplishments. The Farmers Federation also cited her work on behalf of farmers on the House Appropriations Committee, her support of Alabama's Military bases when she was on the House Armed Forces Committee, and her Chairing of the Peanut Caucus in the Congress.
"In working on two farm bills, Congressman Roby was a strong advocate for the peanut program, seed cotton and catfish inspection," ALFA National Affairs Director Mitt Walker said. "She was also a staunch supporter of eliminating rules and regulations that hampered farmers and landowners in her district and across the state.
"After her district was ravaged by Hurricane Michael, she insisted that Alabama be treated the same as neighboring states, making sure U.S. Secretary of Agriculture Sonny Perdue saw the damage in her district firsthand," Walker added. "On a personal note, Rep. Roby is one of the most genuine and compassionate people I have ever had the privilege to work with."
"Alfa has been a true friend to me during my time in Congress," Roby said. "We have developed a strong relationship. Since agriculture and forestry are the largest employers in the district and in our state, I take the role as the farmers' advocate very seriously. I have prioritized spending time with farmers over the years. Whether it was standing in a peanut field or meeting with farmers after a disaster, what they have to say is important to me."
An estimated 1,400 farmers and their families are in Montgomery Sunday and Monday for their annual convention.
Roby is not seeking a sixth term in the U.S. House of Representatives. She will be retiring from Congress when her current term ends.
Police may serve search warrants out of their jurisdiction, Alabama AG says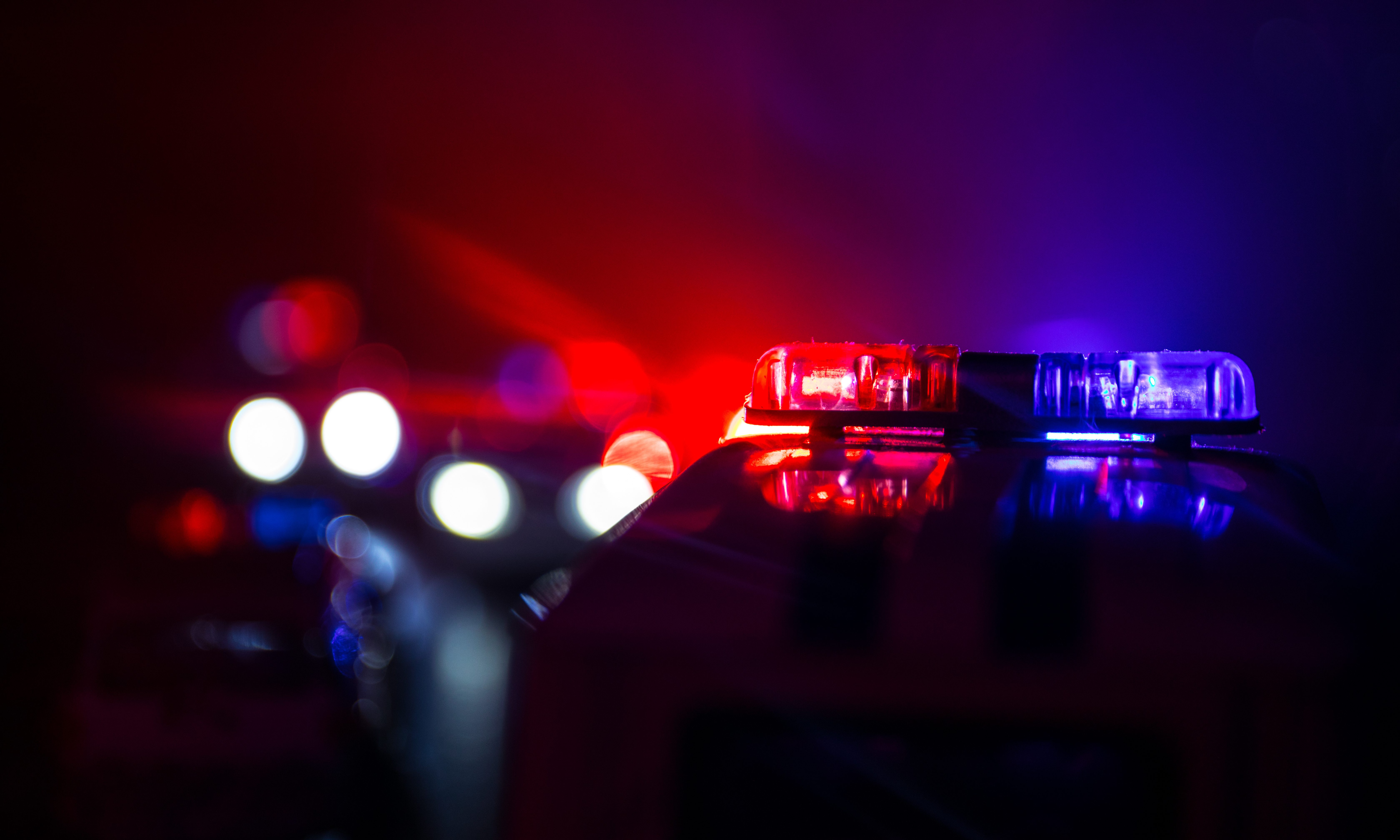 Alabama Attorney General Steve Marshall said Tuesday that recent actions by the Alabama Court of Criminal Appeals and the Alabama Supreme Court have clarified that Alabama law allows law enforcement officers in the state to serve search warrants outside their territorial jurisdiction as long as a judge within the jurisdiction of service approves the warrant.
"The influence of the internet in the spread of criminal activity across jurisdictions has highlighted the need for timely collection of evidence critical to stopping crimes and securing convictions," Marshall said. "These court actions remove any doubt that law enforcement has the authority to gather vital evidence across jurisdictions. I'm pleased the Attorney General's Office played a role in this effort."
In May 2018, Jeffrey Dale Hunt was indicted for over 6,500 counts for possession and production of child pornography. In that case, law enforcement officers in Lauderdale County seized evidence in nearby Colbert County. Hunt's legal defense sought to suppress the evidence gathered by a Florence police detective at Hunt's workplace in Colbert County. The Florence police detective had secured the warrant from a Colbert County judge prior to serving it.
In June 2019, a Lauderdale County circuit court judge granted Hunt's motion to suppress the evidence. Lauderdale County District Attorney Chris Connolly appealed that decision to the Alabama Court of Criminal Appeals. Marshall supported Connolly's appeal.
In handling the appeal, the attorney general argued that the circuit court had erred in granting the motion to suppress evidence collected from Hunt's electronic devices at his workplace. The AG's office argued that the Alabama Rules of Criminal Procedure allow Alabama law enforcement officers to serve locally-approved warrants outside their territorial jurisdictions.
In its March 13, 2020, opinion, the Alabama Court of Criminal Appeals agreed. Hunt then appealed the court's ruling to the Alabama Supreme Court. On July 10, 2020, the court denied Hunt's petition for certiorari review.
Marshall wrote that the combined court actions not only allow the suppressed evidence in Hunt's case to be readmitted, but they also serve to clarify for the first time in Alabama criminal case law that search warrants can be served by law enforcement officers outside their territorial jurisdictions provided a local judge within the jurisdiction of service approves the warrant.
The victory before the Supreme Court will allow the Lauderdale County District Attorney's prosecution of the Hunt case now to proceed.
Marshall thanked Assistant Attorney General Kristi Wilkerson, Solicitor General Edmund LaCour and Deputy Solicitor General Barrett Bowdre for their efforts in working this important pre-trial appeal case. The attorney general also expressed appreciation to the Lauderdale County District Attorney's Office for its close cooperation in the successful appeal.