Alabama has 300 years of coal reserves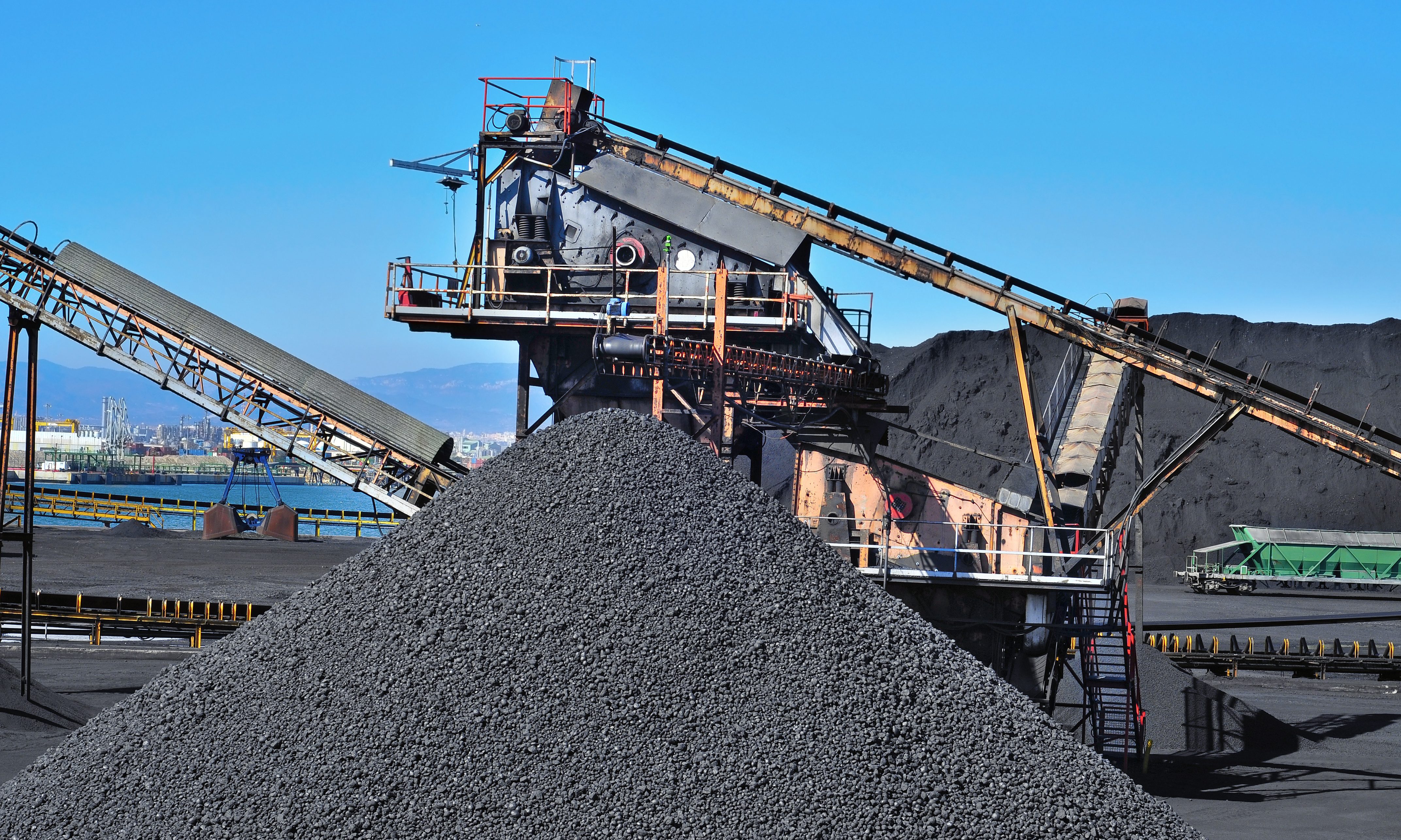 Monday, a new academic study showed that coal has a tremendous positive impact on Alabama's economy. M. Keivan Deravi, Ph. D., of Economic Research Services, Inc., performed the study for the Alabama Coal Association.
"Currently, the coal industry in Alabama directly employs more than 3,000 people and generates $370 million in annual payroll, for an average salary of more than $100,000 a year," Deravi said. "Coal jobs are among the highest-paid positions in the state, around 1.6 times the average annual salary for workers in Alabama. The industry also generates approximately $69 million in taxes for the state."
Alabama will celebrate its bicentennial as a state on Saturday. The coal industry has played a major part in that history and according to the report the state has 300 years of minable coal reserves that will allow coal to remain an important part of the state's economy for generations of Alabamians not yet born.
The state of Alabama holds about 4 billion tons of economically recoverable coal reserves. 13.5 million tons of coal were mined in Alabama just year. 85 percent of Alabama coal is metallurgical, which is used to make steel. Just 15 percent of Alabama's coal reserves are thermal, which is burned to produce electricity.
Alabama exports coal to Europe, South America, and Asia. The met coal in Alabama is some of the highest quality for steel making in the world.
Coal is Alabama's largest export through the Port of Mobile. The McDuffie Coal Terminal generates approximately 50 percent of the total annual revenue earned by the Alabama State Port Authority.
The Port of Mobile seaport was the nation's fourth largest for shipping coal exports.
Dr. Deravi's study examined the effects of each coal job on local economies. The study included the direct, indirect and induced effects of that economic activity. The direct effects are the economic impact of the regular operation of a company. The indirect effects include the impacts on suppliers, vendors, or associated materials industries. Induced effects are result from positive changes to an economy that happen when a worker's spending enhances a local economy.
Using those multipliers, the coal mining industry in Alabama has a total output impact of $2.9 billion a year , and a total economic impact of 15,000 full-time-equivalent jobs.
"Alabama is blessed with abundant natural resources," said President of the Alabama Coal Association Patrick Cagle. "From the high-quality met coal we ship to steelmakers around the globe to thermal coal that fuels local manufacturers and power production, the coal industry continues to responsibly use our resources to create high-paying jobs, strengthen our economy and build better lives for hardworking Alabama families. We are pleased this report objectively quantified through real data the positive things we see every day in our business."
Alabama Senator Greg Reed (R-Jasper) represents all or parts of Walker, Winston, Fayette, Tuscaloosa and Jefferson Counties, where most of Alabama's coal is located.
Reed said that the state has a "long historical tradition of being blessed with hard-working coal miners." Reed proudly calls himself "the coal senator."
"Today, these miners are making high wages – starting at an average of around $85,000 a year – to support their families, which in turn helps boost local economies," Reed said. "The coal industry fuels the growth of many suppliers and vendors and is pouring revenue into state budgets to help provide roads, bridges, schools and first responders."
Reed is the Alabama Senate Majority Leader.
Dr. Deravi developed the Alabama Economic Forecasting Model and the Alabama input/ output model, used for 35 years by Alabama elected officials to generate state budgets. He is a retired professor of economics at Auburn University Montgomery. He is one of Alabama's foremost economists.
Coal has been criticized by some environmentalists for allegedly contributing to air pollution and manmade climate change and have pressured political leaders to move away from burning thermal coal to produce electricity. Alabama's high quality metallurgical coal however should be in demand for generations of Alabamians yet to be born.
Print this piece
Alabama Legislature meets under heightened health concerns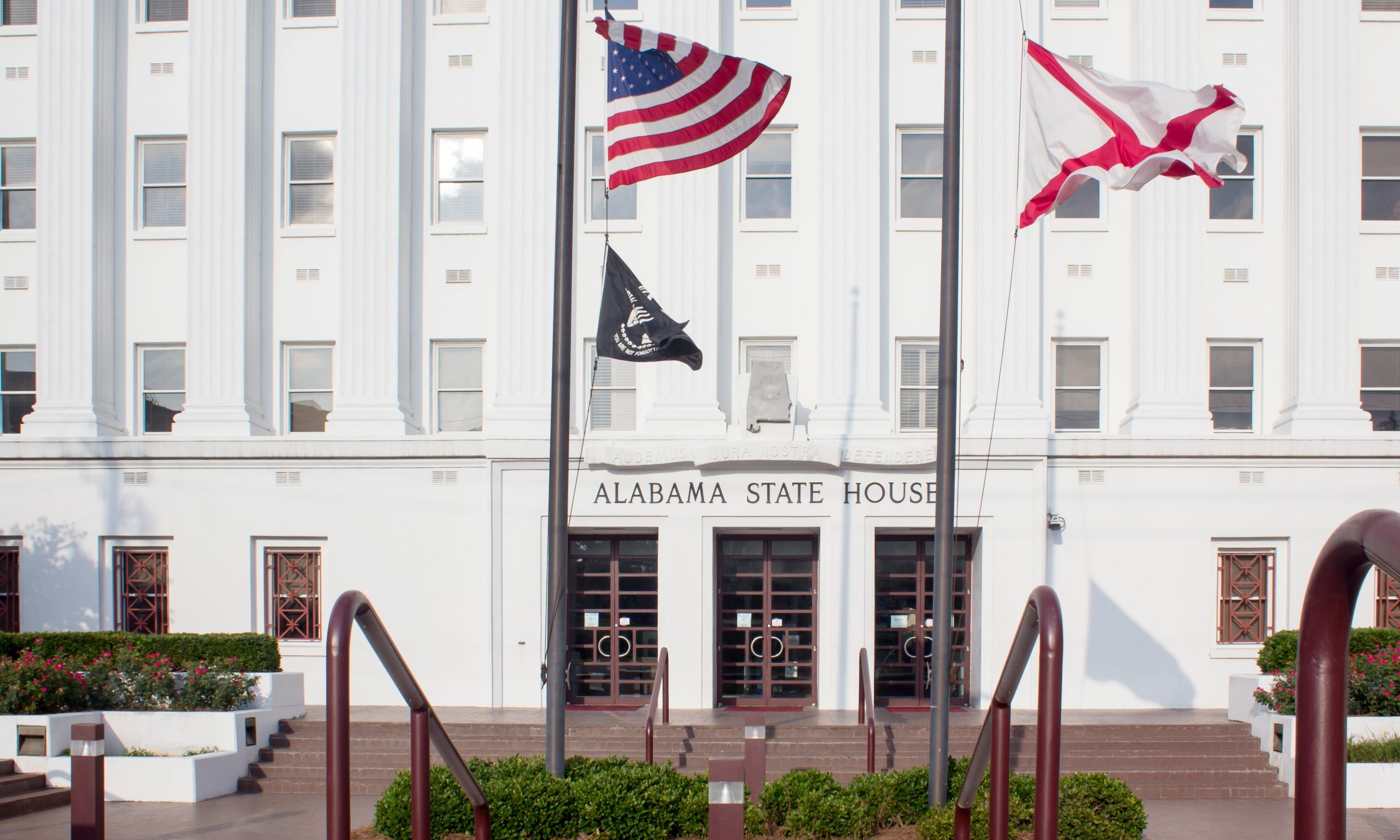 The Alabama House of Representatives on Tuesday gaveled in for what was supposed to be their first day back from a two-week spring break—well rested and ready to tackle the state's pressing issues.
Instead, like everything else in American society, it was a somber event overshadowed by concerns about the coronavirus, which has killed approximately two dozen Alabamians in just the last few days.
Speaker of the House Mac McCutcheon, R-Monrovia, thanked all the members present for attending under the circumstances.
The House called just enough legislators to have a quorum. A bipartisan group of 53 of the 105 Representatives was present in the House Chamber to gavel in for the short session.
Others were in their cars in the parking lot if needed. The leadership had asked that anybody who felt sick at all not to attend. They also directed more vulnerable members to not attend. Despite this, Reps. Steve McMillan, R-Gulf Shores, age 78; Joe Faust, R-Fairhope, age 79; and Laura Hall, D-Huntsville, age 77, were among other older representatives who braved the risks and were in the chamber anyway.
Members of the legislature all had their temperatures checked as they entered the building to make sure that none of them had a fever. While a cough and a fever are strong indications of COVID-19, about a fifth of people infected with the novel coronavirus are asymptomatic.
They can still spread the virus to others despite feeling fine. At least six members were wearing surgical masks and several were wearing gloves. One Republican member wore a face scarf wrapped around her head covering everything but her eyes.
If there had not been a quorum present for a scheduled legislative day that would have, by rule, ended the 2020 legislative session. Their attendance in Montgomery, despite the clear and present danger of the coronavirus, saved the session.
While there, they passed a Joint Senate Resolution changing the legislative rules so that during a state of emergency, as we have now, if on a scheduled legislative day they are unable to reach a quorum, then the leadership can set a new legislative day without losing one of their thirty legislative days.
The House set its next legislative day for April 28.
They saved the 2020 legislative session, but it may still be a hollow victory.
The Alabama Political Reporter asked McCutcheon if they are able to come back and have legislative meetings, will there still be committee meetings or will that be done by e-meetings online, and if so will there be a way for the press to participate in those online discussions?
"If we come back to conduct legislative business, there will be committee meetings and we would have no reason to keep the press out," McCutcheon said.
But McCutcheon said that they will not come back if doing so will risk the members or their health and the other people in the building.
McCutcheon himself is in his mid-60s and has suffered from a heart condition. Pre-existing conditions like cardio-vascular disease greatly increases the likelihood of death with COVID-19.
The Alabama Political Reporter asked, given what we think is coming, is there any discussion about passing legislation so that the Alabama Department of Corrections can release its oldest and most vulnerable inmates so they can get healthcare from Medicare or Medicaid rather than from the prisons health system?
"There have been no discussions about that," McCutcheon said.
State Senate President Pro Tem Del Marsh, R-Anniston, told reporters that the Legislature would pass "two bare-bones budgets."
McCutcheon agreed with that but cautioned, "We want to see what kind of federal money is coming down."
McCutcheon said that when the Legislature comes back, they will prioritize supplemental appropriations bills, the budgets, the education budget and members' local bills. They would also prioritize economic growth bills. Priority will be given to bills that have already passed the House or the Senate.
"We will look at the time we have available," McCutcheon said.
APR asked: Given what we think is coming we are going to need every nurse that we can get. Is there plans to work with the nursing schools and colleges to ramp up the training of the nursing students we already have in the pipeline to get them trained and out on the front lines?
McCutcheon said that there has been no discussion about changing the curriculum or the course of study for nurses, but "I do know that when we look at workforce development, we have recognized that there is a nursing shortage. They are looking at ways to increase that number."
Associated Press reporter Kim Chandler asked if the Legislature would look at increasing the length of time that an unemployed person can receive unemployment compensation.
"I am not against looking at that," McCutcheon said.
McCutcheon said that under the circumstances that, "We may have to look at ways to reassess the timeline," on building new prisons but warned that the state will have to speak to the Department of Justice.
Passing sentencing reform and efforts to reduce recidivism "will depend on how much time we have left," he said.
McCutcheon said that there is a possibility that the Governor will have to call a special session over the summer and if they had not met on Tuesday then there would have been a special session.
"The members are concerned about their districts," McCutcheon said. "The governor is now having weekly conference calls with legislators."
McCutcheon said that the leadership will be monitoring the situation and, "We may be in a position where we can not" go back into session.
The Alabama Senate had a similar meeting on Tuesday to change the rules and set April 28 as their next meeting day.
The Alabama Legislature must constitutionally pass the two budgets and conclude their legislative business by May 18.
Print this piece