Opinion | Does it take more than money to stay afloat?
"Houston, we have a problem" was a phrase coined on April 14, 1970 by John Swigert, Jr. and James Lowell on U.S.'s Apollo 13 moon flight. The Houston phrase or similar coinage has been used repeatedly by politicians, hospitals and anyone associated with the hospital industry to draw attention to the plight of rural hospitals. There are 122 hospitals in Alabama with 43 being in located in Jefferson, Madison, Morgan, Mobile and Montgomery Counties. Seven rural Alabama counties (Cleburne, Coosa, Henry, Lamar, Lowndes, Macon, and Perry) do not have a hospital. Rural Hospitals are always on the closure edge. Is it money, management, overregulation, image or lack of transparency that creates this problem?
Citizens and cities need their hospital open for jobs, economic development and health care. Are citizens doing their part? Citizens should use the available hospital and/or talk positively about their hospital instead of criticizing their rural hospital when in fact those same citizens may not even have been to that hospital. Positive images are critical for hospitals. The rural hospital may not be John Hopkins or MD Anderson, but they will meet 90 percent of the medical issues. The specialist hospital must have money and a base of patients; rural hospitals do not have either. Rural hospital medical staff can refer a patient to a trauma hospital or specialty hospital if necessary. Citizens should promote a positive image and support the hospital by their voice and money.
Alabama requires every hospital to have a fully staffed emergency room to be licensed to operate. Georgia does not. Emergency rooms are revenue losers for most rural hospitals. The option to operate a rural hospital without an emergency room should be available or reduced hours should be an option. Alabama Department of Public Health can make these changes. Reduced hours are a better option than no operational hours in rural Alabama.
In Alabama, you must have a minimum of 15 beds to be licensed hospital which must be staffed for those beds even if beds are not utilized. Many hospitals will not utilize the beds allowed but staffing costs remain. The national trend today is to have micro-hospitals in rural areas with a few inpatient beds. Patients are treated in the emergency room or hospital operated clinic and sent home. The patient can be admitted overnight for observation, stabilized and transferred to a larger and more comprehensive medical center. Reduced patient beds must be available or more hospitals will not survive due to staffing costs.
New sources of revenue should be found.   Rural hospitals could increase their revenue by utilizing those beds for nursing homes, rehabilitation centers, dental, eye clinics and rehabilitation clinics. Empty beds could be used to house immobile or unthreatening inmates to assist in responding to the federal court order that Alabama is under regarding inmate health care. Beds could be used for adult day care if Alabama's Medicaid Program sought and received a waiver to allow for Medicaid to cover adult day care which is less costly than nursing homes. The veteran's CHOICE program could be expanded to cover inpatient services for local veterans. Alabama's four veteran's medical centers could be used to provide inpatient care for local veterans and specialty inpatient care statewide.  
Rural hospitals should rent space to doctors, dentists, podiatrists, specialty practices and other primary care doctors toincrease their non-medical revenue and provide a one stop shop for medical, dental and eyeglass needs.  Many other specialty practices will not locate in rural areas due to limitations of space since only need 1 or 2 days a month are needed to sustain the level of patients in that rural area.  
Social Security Administration and other federal and state government agencies should be allowed to rent space for hearings and other governmental reasons to generate non-medical revenue. Management's goal is to increase revenue andmaintain quality medical services. Renting space to non-hospital employed physicians or agencies should be utilized to increase revenue.
Emergency room wait time should be disclosed through social media and internet sites. People will travel to a rural hospital if their travel time and wait time are less. Hospitals need to put an emergency clock on their internet site that indicates the wait time.  If you add the wait time to the travel time, generally, it is more time effective to use your local rural hospital. Hospitals don't tend to use this method to keep the public informed.  Bottom-line revenue will increase if their potential patients are kept informed.  
Urban hospitals are not always better.  Friendly staffs during difficult and stressful times increase revenue since the patient and family will promote a positive image and return customers. Hospitals that have doctors and employees who are friendly tend to have a better image. Management should address the issue with staff. Professionalism and friendliness will result in a better image and more revenue.
Hospitals in rural areas experience a higher mix of Medicare/Medicaid patients than do the facilities in urban areas; but rural hospitals receive a lower amount of reimbursement per patient from Medicare. The Centers for Medicare and Medicaid Services (CMS) assumes hospitals in rural areas will not experience the same labor costs for health personnel services, as do the urban hospitals. Federal law needs to change the reimbursement rate to assist rural hospitals.
Many medical students agree to serve in a rural area in exchange for tuition reduction and scholarships. All agreements have reimbursement agreements. However, the agreements need to have movement restrictions too. Generally, another hospital or medical group can still recruit that physician and pay the reimbursement amount making the agreement non enforceable. Training doctors in rural areas only to be hired away by urban area medical groups should be restricted if the physician transfer agreements are utilized.
Thirty (30) days' notice to the Alabama Department of Public Health is the only notice required to close a hospital. No notices to the mayor or chairman of county commission are required. It is impossible to find a buyer for a hospital if only 30 days' notice is required. If you close a hospital it must be inspected and brought up to current standards. The cost would be prohibitive. Ninety days' notice should be required.  
Image, friendliness, non-medical revenue, higher reimbursement rates, time knowledge, less staffing costs, restrictions in rural physician agreements should be utilized.  Reducing regulations to allow no emergency room or reduced hours, less than 15 beds and unused space utilization should be considered to increase revenue and reduce costs. If the rural hospital must be closed or sold, require 90 days' notice before closure.
There is no one change that will reduce rural hospital closures. Steps must be taken other than saying "Houston, we have a problem."
Opinion | Auburn Student Center named for Harold Melton, first Auburn SGA president of color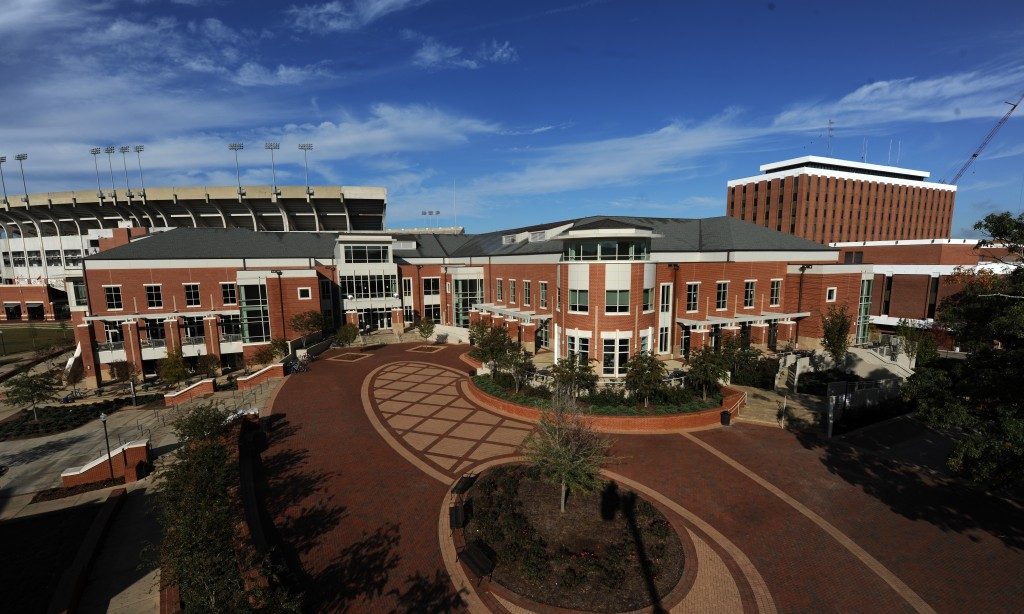 The year 1987 was a quiet one for elections across America but not at Auburn. That was the year Harold Melton, a student in international studies and Spanish, launched and won a campaign to become the first African American president of the Auburn Student Government Association, winning with more than 65 percent of the vote.
This was just the first of many important roles Harold Melton would play at Auburn and in an extraordinarily successful legal career in his home state of Georgia, where his colleagues on the Georgia Supreme Court elected him as chief justice.
Last week, the Auburn Board of Trustees unanimously named the Auburn student center for Justice Melton, the first building on campus that honors a person of color. The decision was reached as part of a larger effort to demonstrate Auburn's commitment to diversity and inclusion.
In June, Auburn named two task forces to study diversity and inclusion issues. We co-chair the task force for the Auburn Board with our work taking place concurrently with that of a campus-based task force organized by President Jay Gogue. Other members of the Board task force are retired Army general Lloyd Austin, bank president Bob Dumas, former principal and educator Sarah B. Newton and Alabama Power executive Quentin P. Riggins.
These groups are embarking on a process that offers all Auburn stakeholders a voice, seeking input from students, faculty, staff, alumni, elected officials and more. It will include a fact-based review of Auburn's past and present, and we will provide specific recommendations for the future.
We are committed to making real progress based on solid facts. Unlike other universities in the state, Auburn has a presence in all 67 counties through the Alabama Cooperative Extension System. Our review has included not only our campuses in Auburn and Montgomery but all properties across our state. To date, we have found no monuments or statues recognizing the history that has divided our country. We will continue our fact-finding mission with input from the academic and research community.
Our university and leadership are committed to doing the right thing, for the right reasons, at the right time. We believe now is the right time, and we are already seeing results.
In addition to naming the student center for the Honorable Harold Melton, we have taken steps to highlight the significant role played by Harold Franklin, the student who integrated Auburn. We are working to enhance the historical marker that pays tribute to Mr. Franklin, and we are raising its visibility in campus tours as we pay homage to his contributions as our first African American student. Last month, we awarded Mr. Franklin, now 86 and with a Ph.D., a long-overdue master's degree for the studies he completed at Auburn so many years ago.
We likewise endorsed a student-led initiative creating the National Pan-Hellenic Council Legacy Plaza, which will recognize the contributions of Black Greek organizations and African American culture on our campus.
In the coming months, Auburn men and women will work together to promote inclusion to further enhance our student experience and build on our strength through diversity. The results of this work will be seen and felt throughout the institution in how we recruit our students, provide scholarships and other financial support and ensure a culture of inclusion in all walks of university life.
Our goal is to identify and implement substantive steps that will make a real difference at Auburn, impact our communities and stand the test of time.
Naming the student center for Justice Melton is but one example. In response to this decision, he said, "Auburn University has already given me everything I ever could have hoped for in a university and more. This honor is beyond my furthest imagination."
Our job as leaders at Auburn is more than honoring the Harold Meltons and Harold Franklins who played a significant role in the history of our university. It is also to create an inclusive environment that serves our student body and to establish a lasting legacy where all members of the Auburn Family reach their fullest potential in their careers and in life.