Sessions' campaign releases new poll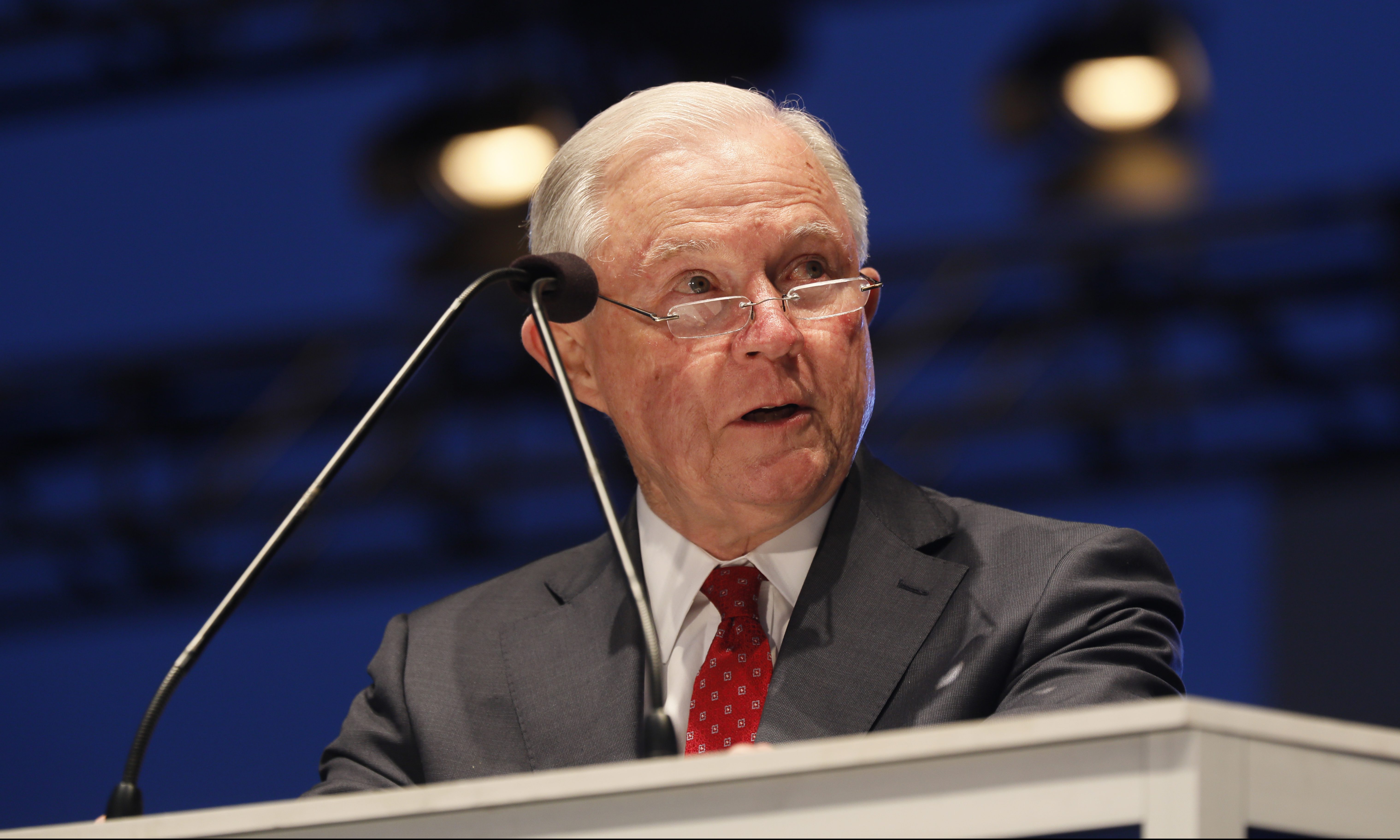 A new poll commissioned by Jeff Sessions' campaign shows the former U.S. Senator with a commanding lead over his Republican rivals heading into the March 3, 2020 primary.
However sunny the survey looks for Sessions, it may be more window dressings designed to woo donors and discourage his competitors' supporters than an accurate picture of the political landscape according to campaign strategists and outside polling data.
"In a December 3-5 survey of 700 likely Republican voters, 44 percent of the voters said that they planned to vote for Sessions, with his closest rival coming in at a distant 21 percent," reads the campaign's press release.
Sessions' campaign survey contradicts a recent poll commissioned by the Alabama Farmers Federation, which finds Sessions and Tuberville in a close race. ALFA's poll shows Tuberville enjoys a stronger favorable rating at 4-to-1, compared to Sessions at 3-to-1.
ALFA endorsed Tuberville before Sessions entered the race.
Sessions' survey summary says, "voters have an overwhelmingly positive impression of former Attorney General and Senator Sessions: 71 percent hold a positive view of Sessions, making him — by far — the best-liked candidate in the race."
"It's really kind of interesting, but it looks to me like that poll was done probably to be able to distribute to the public and to potential contributors and to sort of cool off the contributions to Tuberville or Byrne," said a veteran strategist who asked to speak on background. "The summary page is something to send to contributors; there's no question about that."
In fact, the summary conclusion of the Sessions' poll states, "Senator Sessions is very well positioned to win the primary and then to take this seat away from the Democrats next November by defeating Senator Doug Jones."
But the campaign's suggestion that Sessions holds a "23 point lead over nearest rival in U.S. Senate race," doesn't square with the ALFA findings or other surveys shared with APR.
"I think this was done purely to try to create the perception that people are interested that Sessions is going to win," said APR's veteran strategist. "The second thing, even if the numbers are accurate, I'm not saying they are, or they aren't, they very well could be – if I were Sessions, I wouldn't necessarily feel good about being below 50 percent. He is an incumbent, like a Richard Shelby running, or somebody in Washington who represented Alabama for 25 years. For him to be down in the 40s is not something to gloat about."
There is little doubt that Sessions enters the race with an incumbent-type advantage, but he also faces backlash from some hardcore Trump supporters who, like the president, have not forgiven him for not "protecting Trump."
"Trump right now has basically not said anything about this race, and the reason he hasn't said anything about this race is he's not going to say anything about it until after the Senate impeachment stuff is over," said APR's veteran strategist. "He doesn't want to do anything to tick off [Sen.]Shelby and [Leader]McConnell because they're both supporting Sessions. But that could all change after the impeachment hearing is over in the Senate."
The ALFA poll finds 35 percent of likely Republican voters favored Sessions while 31 percent said they would vote for Tuberville. U.S. Rep. Bradley Byrne in third place, with 12 percent of likely voters followed by former Alabama Chief Justice Roy Moore, 8 percent. State Rep. Arnold Mooney and Haleyville businessman and evangelist Stanley Adair each garnered 1 percent.
Sessions' survey has Sessions at 44 percent, Tuberville 21, Byrne 14, Moore 7 and Mooney and Nelson at one percent, with 12 percent undecided. Sessions' poll doesn't mention Stanley Adair.
The two polls closely mirror each other except for the top of the pack.
"I would be skeptical about the seriousness of the [Sessions']survey in terms of what really is going on in that race," said the strategist.
Print this piece
Opponents accuse Tuberville of supporting amnesty for undocumented immigrants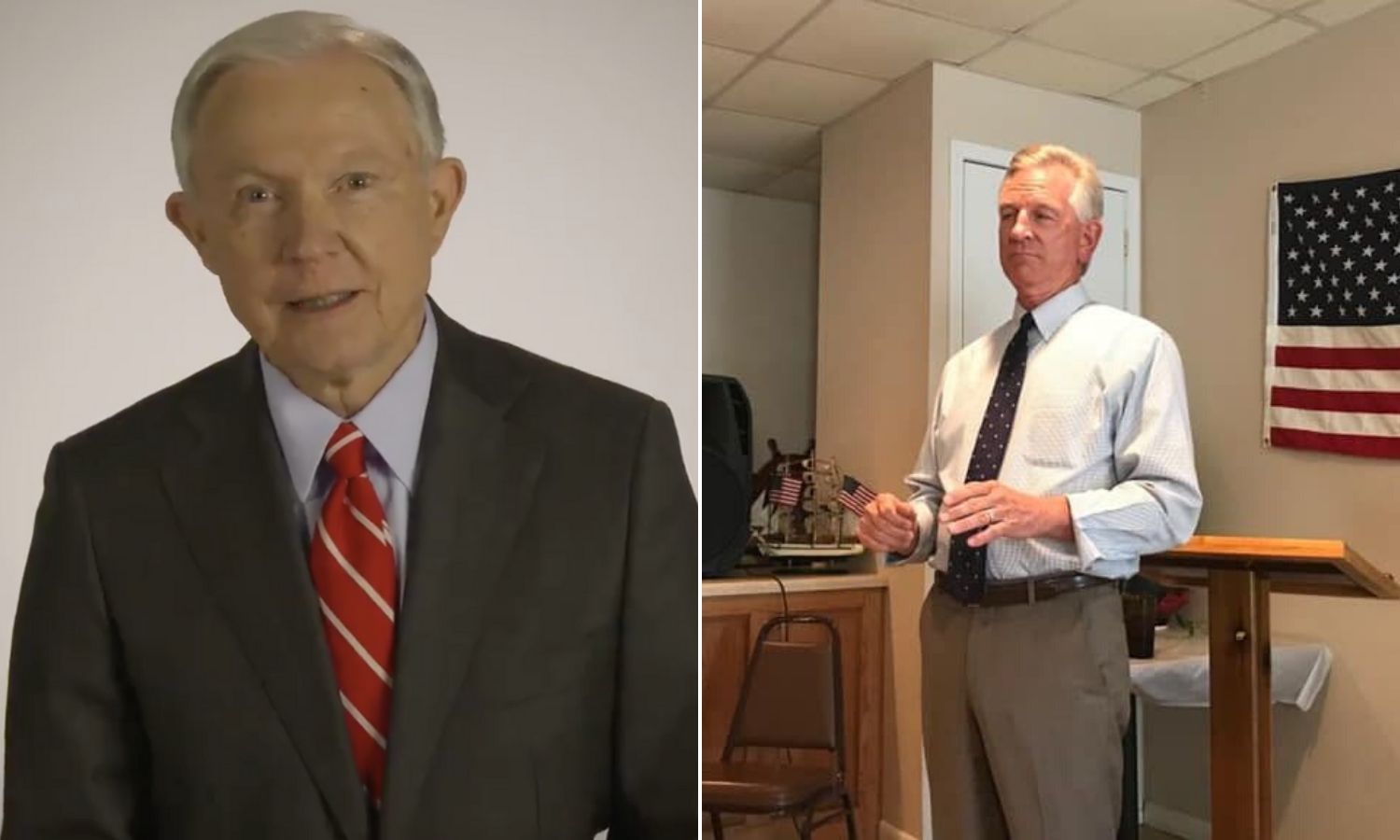 The Senate campaign is heating up as the top three candidates are all going negative. Former Auburn head football coach Tommy Tuberville has attacked Congressman Bradley Byrne (R-Montrose) and former Attorney General and Senator Jeff Sessions of being career politicians. Both Byrne and Tuberville have attacked Sessions for not having adequately served President Donald J. Trump (R) while Attorney General. Byrne has even attacked Tuberville's coaching abilities. The latest attacks on Tuberville accuse him of supporting amnesty for illegal aliens. Sessions even accused Tuberville of being a "tourist."
Wednesday, Sessions announced a new television ad called "Tuberville for Amnesty."
Byrne and Tuberville point to an August speech by Coach Tuberville when he said: "There are people coming across the border that need jobs… and we want them to come over here… Let em' come in and become citizens like we all became citizens."
The Tuberville campaign called the attack "fake news" on Twitter.
Sessions' campaign manager Jon Jones said, "Tuberville is claiming that his own words are 'fake news.' All of them? Tommy Tuberville needs to read the transcript. It is clear that Tuberville supports immigration amnesty, and he is attempting to trick Alabama voters to believe otherwise. In contrast, Jeff Sessions has done more than just say he wants to fix the border – he has already worked alongside President Trump to stop illegal immigration."
The new Sessions ad reads: "Tuberville is trying to trick you, hiding his support for immigration amnesty." Then plays an audio clip of the Tuberville comment from August
Tuesday, Byrne told reporters in Trussville: "I can tell you right now this issue about Tommy Tuberville's position on amnesty is a key issue. And so we're going to keep telling people about his position on that and let him explain why he doesn't think that's amnesty."
"Let em' come in and become citizens like we all became citizens," Tuberville is quoted in the ad.
Tuberville has denied supporting amnesty and says that he supports President Trump's immigration agenda.
The Sessions ad further charges: "And Tuberville's not even from Alabama, he's a tourist here. He lives, pays taxes and even votes in Florida."
On Tuesday, the Tuberville campaign responded with an attack ad of their own.
"The career politicians are desperate to hang on to their paychecks and power, so they have started airing negative ads full of false attacks and baseless distortions," Tuberville said. "Our new commercial allows us to respond with some hard truths about which candidate wants to drain the D.C. swamp and is tough enough to actually help President Trump get the job done."
The Tuberville ad has Byrne with former Secretary Hillary Clinton and Sessions with Congressman Adam Schiff (D-California) who led the impeachment effort against President Trump. The ad even connects Sessions and Byrne with Sen. Mitt Romney (the only Republican in either House of Congress who found that the President did anything wrong.)
State Representative Arnold Mooney, former Chief Justice Roy Moore, Ruth Page Nelson, and businessman Stanley Adair are also running for the Republican nomination for the Senate seat currently held by Doug Jones (D).
The Republican primary is March 3.
Print this piece