Sessions' campaign releases new poll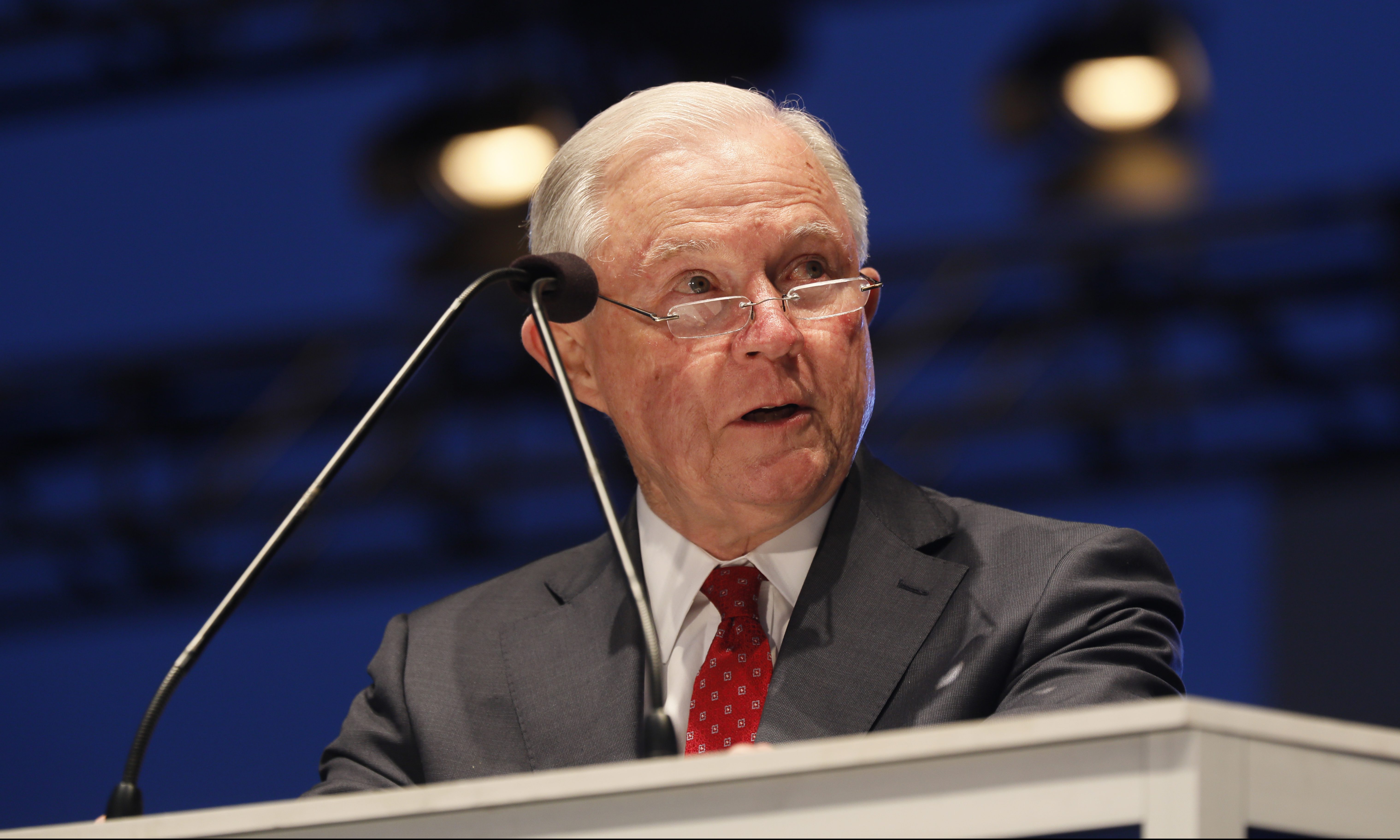 A new poll commissioned by Jeff Sessions' campaign shows the former U.S. Senator with a commanding lead over his Republican rivals heading into the March 3, 2020 primary.
However sunny the survey looks for Sessions, it may be more window dressings designed to woo donors and discourage his competitors' supporters than an accurate picture of the political landscape according to campaign strategists and outside polling data.
"In a December 3-5 survey of 700 likely Republican voters, 44 percent of the voters said that they planned to vote for Sessions, with his closest rival coming in at a distant 21 percent," reads the campaign's press release.
Sessions' campaign survey contradicts a recent poll commissioned by the Alabama Farmers Federation, which finds Sessions and Tuberville in a close race. ALFA's poll shows Tuberville enjoys a stronger favorable rating at 4-to-1, compared to Sessions at 3-to-1.
ALFA endorsed Tuberville before Sessions entered the race.
Sessions' survey summary says, "voters have an overwhelmingly positive impression of former Attorney General and Senator Sessions: 71 percent hold a positive view of Sessions, making him — by far — the best-liked candidate in the race."
"It's really kind of interesting, but it looks to me like that poll was done probably to be able to distribute to the public and to potential contributors and to sort of cool off the contributions to Tuberville or Byrne," said a veteran strategist who asked to speak on background. "The summary page is something to send to contributors; there's no question about that."
In fact, the summary conclusion of the Sessions' poll states, "Senator Sessions is very well positioned to win the primary and then to take this seat away from the Democrats next November by defeating Senator Doug Jones."
But the campaign's suggestion that Sessions holds a "23 point lead over nearest rival in U.S. Senate race," doesn't square with the ALFA findings or other surveys shared with APR.
"I think this was done purely to try to create the perception that people are interested that Sessions is going to win," said APR's veteran strategist. "The second thing, even if the numbers are accurate, I'm not saying they are, or they aren't, they very well could be – if I were Sessions, I wouldn't necessarily feel good about being below 50 percent. He is an incumbent, like a Richard Shelby running, or somebody in Washington who represented Alabama for 25 years. For him to be down in the 40s is not something to gloat about."
There is little doubt that Sessions enters the race with an incumbent-type advantage, but he also faces backlash from some hardcore Trump supporters who, like the president, have not forgiven him for not "protecting Trump."
"Trump right now has basically not said anything about this race, and the reason he hasn't said anything about this race is he's not going to say anything about it until after the Senate impeachment stuff is over," said APR's veteran strategist. "He doesn't want to do anything to tick off [Sen.]Shelby and [Leader]McConnell because they're both supporting Sessions. But that could all change after the impeachment hearing is over in the Senate."
The ALFA poll finds 35 percent of likely Republican voters favored Sessions while 31 percent said they would vote for Tuberville. U.S. Rep. Bradley Byrne in third place, with 12 percent of likely voters followed by former Alabama Chief Justice Roy Moore, 8 percent. State Rep. Arnold Mooney and Haleyville businessman and evangelist Stanley Adair each garnered 1 percent.
Sessions' survey has Sessions at 44 percent, Tuberville 21, Byrne 14, Moore 7 and Mooney and Nelson at one percent, with 12 percent undecided. Sessions' poll doesn't mention Stanley Adair.
The two polls closely mirror each other except for the top of the pack.
"I would be skeptical about the seriousness of the [Sessions']survey in terms of what really is going on in that race," said the strategist.
Slow absentee voting in Tuscaloosa sparks outrage, possible legal action
Among the issues were incredibly long lines that left some voters waiting more than five hours and an inefficient process that managed to take in fewer than 100 absentee ballots in six hours.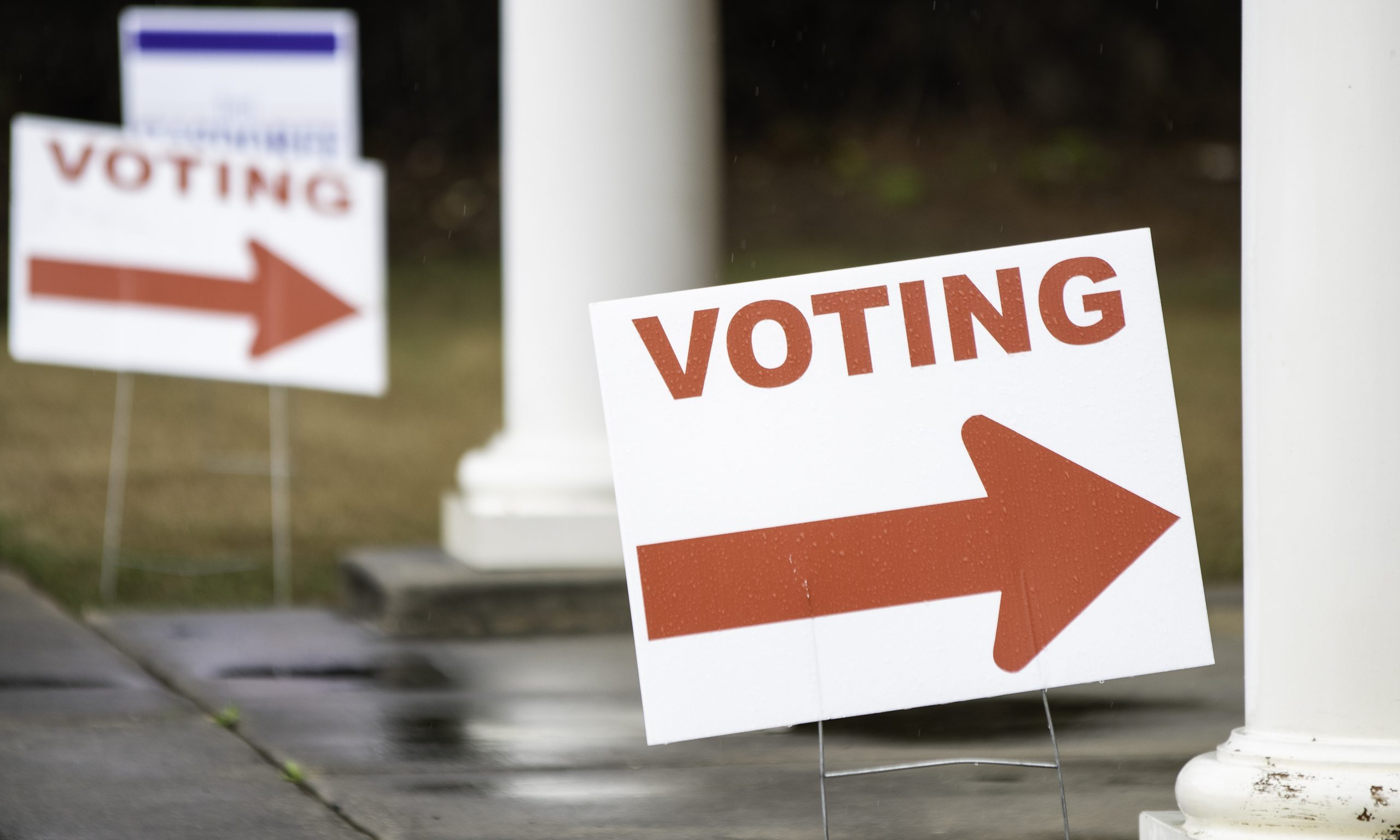 Long lines and slow absentee ballot processing in Tuscaloosa County have left voters outraged and incumbent Sen. Doug Jones's campaign threatening legal action. 
On Wednesday, Jones's campaign attorney, Adam Plant, sent a letter to Tuscaloosa County Circuit Clerk Magaria Bobo, outlining a number of issues with ongoing absentee voting and promising to take legal action if Bobo doesn't improve the process on the final day, Friday. Among the issues documented by Plant were incredibly long lines that left some voters waiting more than five hours and an inefficient process that managed to take in fewer than 100 absentee ballots in six hours. 
Additionally, Plant noted that Bobo has hired her family members to help process absentee ballots and at least one family member had made disparaging remarks on social media about voters. 
"You and those acting on your behalf are suppressing the vote of qualified Alabama voters," Plant wrote in the letter. "If you are unable or unwilling to execute your duties competently, and allow Tuscaloosa voters to exercise their voting rights without undue burdens, we will take further action."
In an interview with the Montgomery Advertiser on Wednesday, Bobo noted that her office had received more than 13,000 requests for absentee ballots — a remarkable uptick from the 3,000 or so her office usually receives — and there had been problems in managing that number of ballots while also adhering to social distancing guidelines within the office. 
However, as Plant's letter notes, the massive increase in absentee ballots for this election shouldn't have been a surprise. Also, Secretary of State John Merrill had made additional funds available to absentee managers to facilitate hiring extra staff, purchasing additional computers and staying open for longer hours to accommodate the anticipated increase. 
In a press release on Wednesday, the Alabama Democratic Party criticized Bobo and her family members, and the release included screenshots of Facebook posts from Bobo's daughter lashing out at voters who complained about the long wait times. 
"No voter should have to wait in line for hours to exercise their rights," said ADP executive director Wade Perry. "We should leverage every tool we have to make voting easier, not harder. Also, it should go without saying that election workers should not insult the very people they are employed to serve. If Ms. Bobo is incapable of processing voters quickly, someone else needs to do the job."