Sessions' campaign releases new poll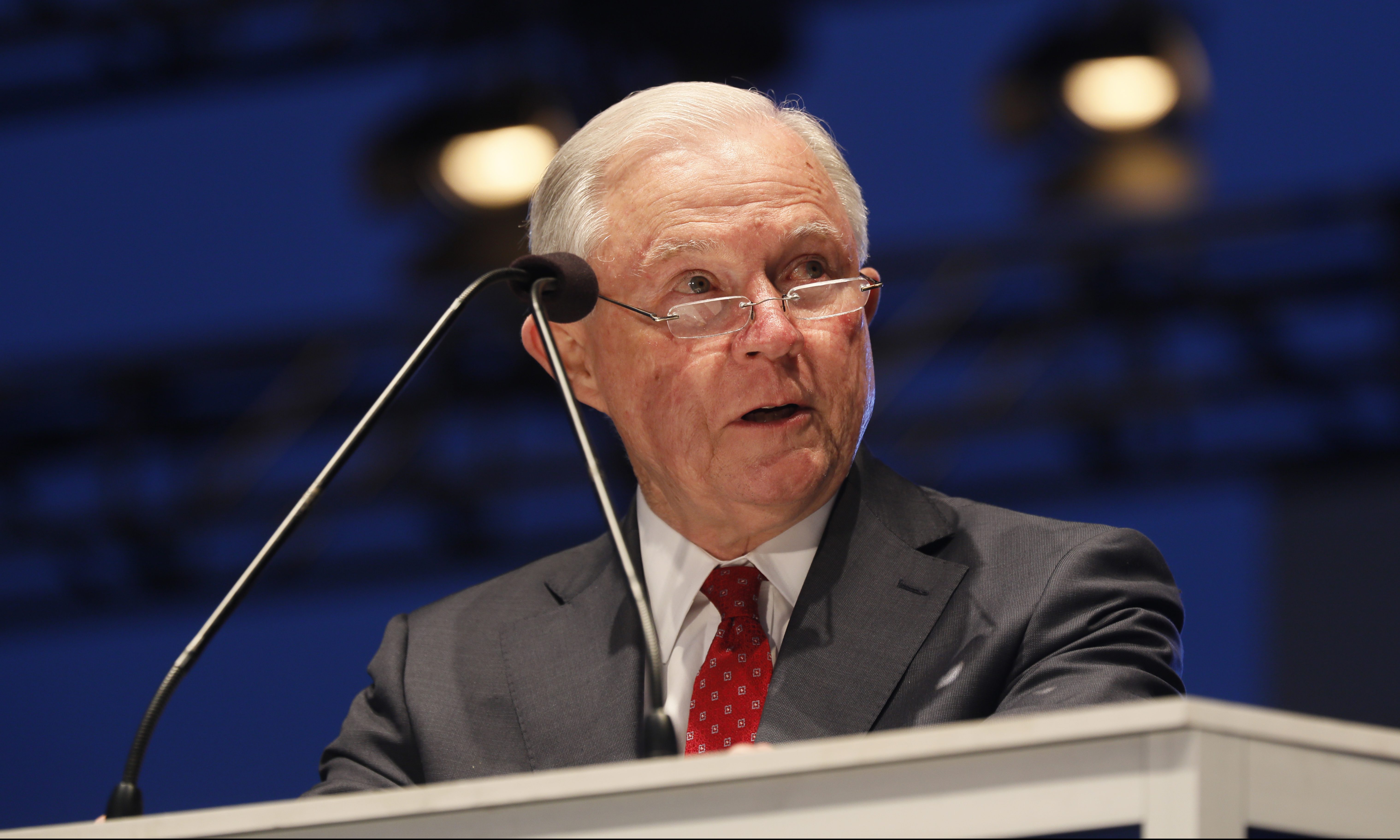 A new poll commissioned by Jeff Sessions' campaign shows the former U.S. Senator with a commanding lead over his Republican rivals heading into the March 3, 2020 primary.
However sunny the survey looks for Sessions, it may be more window dressings designed to woo donors and discourage his competitors' supporters than an accurate picture of the political landscape according to campaign strategists and outside polling data.
"In a December 3-5 survey of 700 likely Republican voters, 44 percent of the voters said that they planned to vote for Sessions, with his closest rival coming in at a distant 21 percent," reads the campaign's press release.
Sessions' campaign survey contradicts a recent poll commissioned by the Alabama Farmers Federation, which finds Sessions and Tuberville in a close race. ALFA's poll shows Tuberville enjoys a stronger favorable rating at 4-to-1, compared to Sessions at 3-to-1.
ALFA endorsed Tuberville before Sessions entered the race.
Sessions' survey summary says, "voters have an overwhelmingly positive impression of former Attorney General and Senator Sessions: 71 percent hold a positive view of Sessions, making him — by far — the best-liked candidate in the race."
"It's really kind of interesting, but it looks to me like that poll was done probably to be able to distribute to the public and to potential contributors and to sort of cool off the contributions to Tuberville or Byrne," said a veteran strategist who asked to speak on background. "The summary page is something to send to contributors; there's no question about that."
In fact, the summary conclusion of the Sessions' poll states, "Senator Sessions is very well positioned to win the primary and then to take this seat away from the Democrats next November by defeating Senator Doug Jones."
But the campaign's suggestion that Sessions holds a "23 point lead over nearest rival in U.S. Senate race," doesn't square with the ALFA findings or other surveys shared with APR.
"I think this was done purely to try to create the perception that people are interested that Sessions is going to win," said APR's veteran strategist. "The second thing, even if the numbers are accurate, I'm not saying they are, or they aren't, they very well could be – if I were Sessions, I wouldn't necessarily feel good about being below 50 percent. He is an incumbent, like a Richard Shelby running, or somebody in Washington who represented Alabama for 25 years. For him to be down in the 40s is not something to gloat about."
There is little doubt that Sessions enters the race with an incumbent-type advantage, but he also faces backlash from some hardcore Trump supporters who, like the president, have not forgiven him for not "protecting Trump."
"Trump right now has basically not said anything about this race, and the reason he hasn't said anything about this race is he's not going to say anything about it until after the Senate impeachment stuff is over," said APR's veteran strategist. "He doesn't want to do anything to tick off [Sen.]Shelby and [Leader]McConnell because they're both supporting Sessions. But that could all change after the impeachment hearing is over in the Senate."
The ALFA poll finds 35 percent of likely Republican voters favored Sessions while 31 percent said they would vote for Tuberville. U.S. Rep. Bradley Byrne in third place, with 12 percent of likely voters followed by former Alabama Chief Justice Roy Moore, 8 percent. State Rep. Arnold Mooney and Haleyville businessman and evangelist Stanley Adair each garnered 1 percent.
Sessions' survey has Sessions at 44 percent, Tuberville 21, Byrne 14, Moore 7 and Mooney and Nelson at one percent, with 12 percent undecided. Sessions' poll doesn't mention Stanley Adair.
The two polls closely mirror each other except for the top of the pack.
"I would be skeptical about the seriousness of the [Sessions']survey in terms of what really is going on in that race," said the strategist.
Print this piece
National Right to Life Committee endorses Aderholt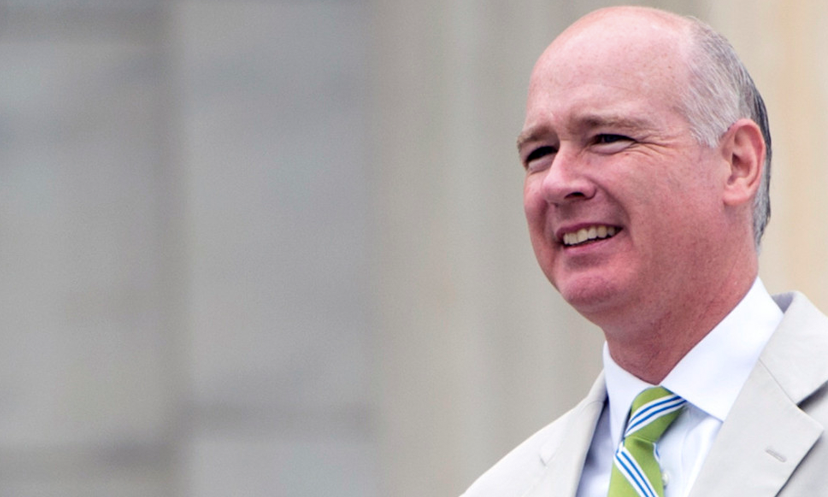 Wednesday, the campaign to re-elect Congressman Robert Aderholt, (R Haleyville) announced that the National Right to Life Committee (NRLC) has endorsed him for re-election to Alabama's Fourth Congressional District.
"I am truly humbled to have the endorsement of the National Right to Life Committee," said Congressman Aderholt. "I have, and I always will, fight for those who are the most vulnerable among us. I cannot think of anyone more vulnerable than the unborn. The National Right to Life Committee is committed to this fight, and it is an honor to fight along side them. As I have said before, no argument on the Pro-Choice side can get around one fundamental fact, abortion stops a human heartbeat."
The NRLC Committee commended Aderholt in its endorsement:
"National Right to Life is pleased to endorse you for re-election to the U.S. House of Representatives," the Committee wrote. "We strongly commend you for maintaining a perfect 100% pro-life voting record throughout the 116th Congress."
"You voted in support of the Born-Alive Abortion Survivors Protection Act," the endorsement letter continued. "This legislation would require that a baby born alive during an abortion must be afforded the same degree of care that would apply to any other child at the same gestational age. You support the Pain-Capable Unborn Child Protection Act. This Act would protect unborn children at 20 weeks, a point by which the unborn child is capable of experiencing great pain when being killed by dismemberment or other late abortion methods. You oppose using tax dollars to pay for abortion, and you oppose taxpayer funding of abortion providers."
"You are a strong advocate for life," the Committee said of Rep. Aderholt. "This endorsement reflects your commitment to strengthening a culture of life throughout our nation and in the U.S. House. We look forward to continuing our important work with you to protect the most vulnerable members of the human family – unborn children, the medically dependent, and persons with disabilities, whose lives are threatened by abortion or euthanasia."
"All voters who are concerned with the right to life and with the protection of the most vulnerable members of the human family should vote to return you to the U.S. House, so that you can continue to work to advance vital pro-life public policies," the endorsement letter concludes.
Robert B. Aderholt is a member of the powerful House Committee on Appropriations, which has jurisdiction over funding the operation of the federal government. He serves as Ranking Member of the Subcommittee on Commerce, Justice and Science. Aderholt also serves as a member of the Agriculture and Rural Development Subcommittee and the Defense Subcommittee. Aderholt is an advocate of fiscal responsibility, truth in budgeting and a federal government that operates within its means.
Aderholt also serves as a commission member of the Commission on Security and Cooperation in Europe (commonly known as the Helsinki Commission). The Helsinki Commission is comprised of 56 countries around the world that together monitors human rights in Europe and Central Asia.
Aderholt believes the federal government serves a critical role in assisting state and local projects regarding economic development. He support pro-growth initiatives that create jobs, strong immigration standards, and robust national security.
Prior to his election to Congress, Aderholt served as Assistant Legal Advisor to Governor Fob James (R) as well as Municipal Judge for the city of Haleyville, Alabama. Aderholt has a bachelor's degree from Birmingham Southern College and a law degree from the Cumberland School of Law at Samford University. He was born on July 22, 1965, and raised in Alabama, Aderholt and his wife, Caroline, have two children.
Congressman Robert Aderholt is seeking his thirteenth term representing Alabama's Fourth Congressional District.
Aderholt faces a general election challenge from Democratic nominee Rick Neighbors.
Print this piece