Opinion | Perry County Schools threatened by charter schools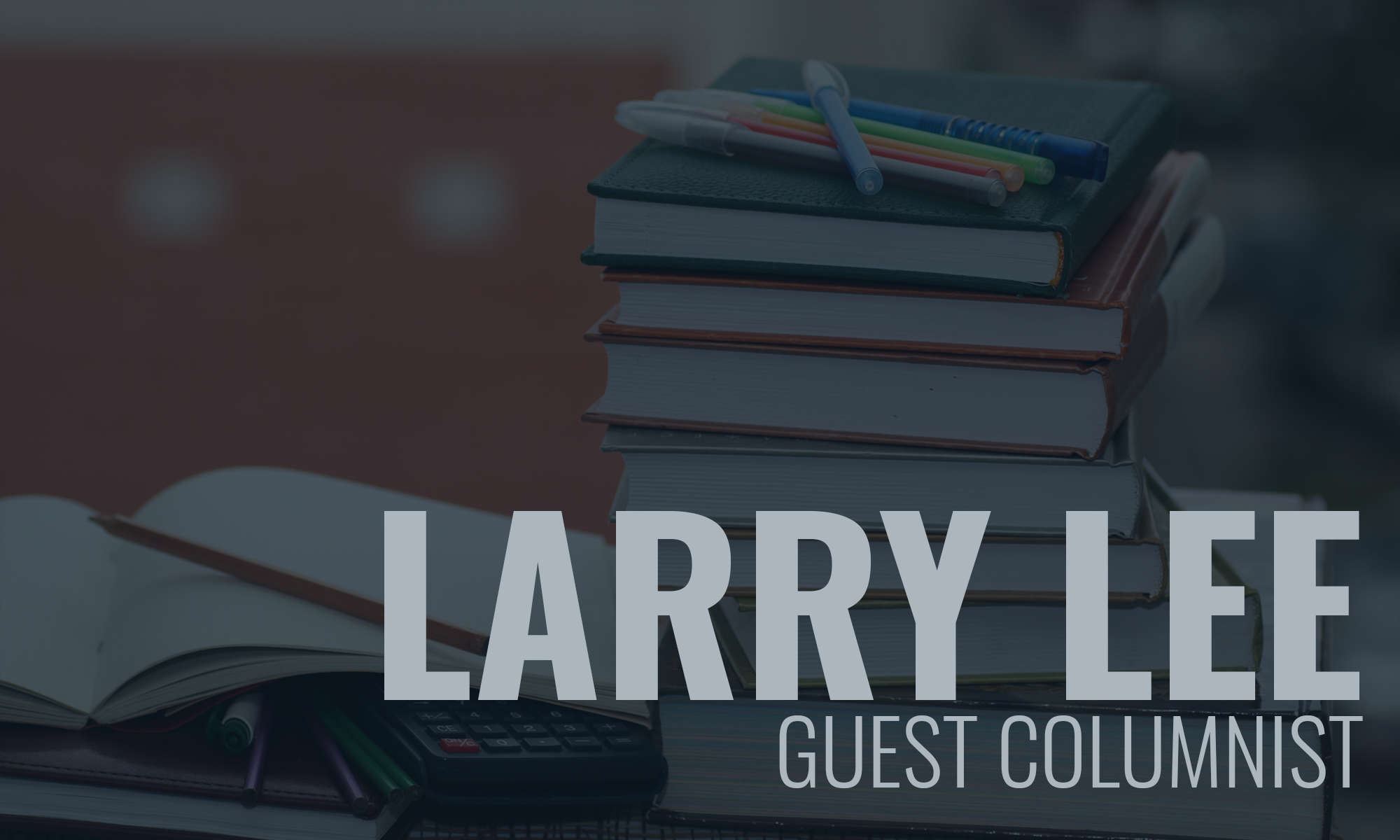 They stand as silent sentinels of a time gone by.  Watch towers on the past.  "They" are sturdy concrete silos, rising 40-50 feet above Perry County's black prairie land.  Head south out of Marion on Highway 5 and you'll spy one every few miles.  Each a reminder a dairy was once there and those silos were filled with corn silage to keep milk cows well-fed.
They remind us of the struggles this black belt county has faced for generations.  Struggles that continue today.
No one understands this any more than John Heard, longtime county school superintendent.  State data shows that public school enrollment has dropped from 1,938 to 1,256 in the last decade.  There are only two schools in the system today.  Things are no better at Marion Academy, a private school, that has fewer than 100 students in pre-12 through 12th grade.
And if one number can illustrate the plight of this school system it is 137.  That is where the system ranks in terms of local revenue per pupil.  Which means out of 137 systems in the state, it is dead last.  By comparison, its neighbor to the west, Marengo County, gets $1,300 more per student from local sources than Perry does.
Marion is the county seat.  In antebellum days it was a jewel in Alabama's crown, probably best known for its commitment to higher education.  Judson College was founded in 1838 and is still there.  What is now Samford University in Birmingham began there.  Marion Military Institute's parade grounds still welcome visitors on the south side of town.  Alabama State University in Montgomery has its roots in Marion.
All things considered, Perry County would appear to be the last place to open a charter school.  But in our quest to sprinkle charter schools at random around the state, that is the plan.  It makes no sense.  But then, in todays world of Alabama public education, logic is too often thrown to the wind.
If a charter school opens in Perry County, it will drive a stake in what's left of the public school system because it will siphon precious dollars away.  Since charters are public schools supported by public dollars, every student attending one of the county's two remaining schools (one which is rated a B by the state and the other rated C) means the county system will lose all Federal and state funding for that student.  Presently, this is about $8,500 per pupil.
How we got to this point is a curious tale and testimony to the consequences of what we are supposed to believe are good intentions.
New Schools for Alabama is a brand new non-profit based in Birmingham.   Its mission is to bring charter schools to the state.  This year's education budget gave them $400,000 for operating expenses.  (Yep, we are taking money from public schools to fund a group who, if successful, will take more money from public schools.  Another example of the logic practiced by the supermajority leadership of the state legislature.)
New Schools was recently awarded a $25 million grant from the U.S. Department of Education headed by Betsy DeVos, who has never seen a charter school she didn't like.  Plans are that New Schools will award three $1.5 million grants annually to give charters a jump start.  They have also set up a fellowship program in which they fund someone to spend time at a charter school in another state so they can come back to Alabama and get a charter up and running.
This is where Perry County comes in.  New Schools recently announced that one of their first fellowships is going to Darren Ramalho to start Breakthrough Charter School in Perry County.
And here is where the irony gets even more ironic.
Ramalho is a graduate of UCLA and came to Perry County in 2014 as a Teach For America teacher.  TFA descended on Alabama in 2011.  Like many others, they came to "save the Black Belt."  Perry County has used TFA from the outset and while most other west Alabama school systems quit TFA years ago, Perry County has continued to do so.  Which means they have spent thousands and thousands of dollars on this program which puts temporary teachers in local schools.
In other words, someone from California who has been supported by John Heard and the Perry County system for several years now has intentions to bring harm to them.  As you can imagine, Heard is upset.  And rightly so.  In this corner of the world, actions such as this are sometimes referred to as "biting the hand that feeds you."
Perry County is struggling–and has been for generations.  They definitely do not need an effort that will only intensify their struggles.
But putting a charter school there will do just that.
Print this piece
Opinion | State Sen. Will Barfoot should be highly commended
State Senator Will Barfoot should be highly commended, for sponsoring Senate Bill 105, in which military families, require school districts, operating magnet schools, to accept enrollment applications, for military children, where families have received transfer orders, to Alabama military installations.
Additionally, Sen. Barfoot (R) Pike Road is sponsoring Senate Bill 106, called the School Choice and Student Opportunity Act, formation of charter schools, on or near military installations, with focus on serving military dependents, authorized. Tenure for certificated teachers temporarily serving in charter schools are preserved.
Lt. Gov. Will Ainsworth, recently correctly stated that his goal is to "make Alabama the most military-friendly state, in the country."
Over one year ago, former President and Commander of Air University, Lt. Gen. Anthony Cotton, advised the public, that 56 percent of students attending the Air War College, were not bringing their families; due to a poorly performing local school system, that was under intervention, and take over status. Mandatory, federal laws, state that adequate, and sufficient education must be provided, to kids of military families, by the Local Education Agency, which is, the Montgomery Public School System.
Gov. Kay Ivey drafted, an outstanding tentative education initiative package, of ideas, by reaching out to Lt. Gen. Cotton, to ask the families at Maxwell-Gunter Air Force Base, to provide their list of wanted items. The Governor's directives to her staff, were very clear; provide the families at Maxwell-Gunter Air Force Base, with everything, they put, on their list.
The governor also ensured, former Secretary of Defense James Mattis, and former Chairman of the Joint Chiefs of Staff Gen. Joseph Dunford were notified. Emergency education funding was requested. Additionally, the acting Secretary of the Air Force Matthew Donovan, and the Chief of Staff Air Force Gen. David Goldfein were contacted.
Through Gov. Ivey reaching out to Lt. Gen. Cotton, the education committees were formed; with successful results. Currently, the military children at Maxwell-Gunter, are attending schools out of district, in counties such as Elmore, Autauga, and Pike Road City Schools, regardless if they live on base, or off base. Families living at the family camp; within recreational vehicles, may enroll their kids, in the on-base school. Faculty, professors and instructor kids, may enroll out of district.
It is critical that SB-105, and SB 106 pass, successfully, through the House and Senate.  Additionally, Gov. Ivey, Lt. Gov Ainsworth and Sen. Barfoot, are exactly right; on their current direction, and their proper and correct road, being travelled, due to the following reasons.
Today, the Montgomery Public School system, is still under intervention, and this education system, is not moving forward. Other military bases in Alabama, are facing similar situations, in which the Local Education Agencies, are not providing, adequate and sufficient education, outside the military base gates.
The on-base Maxwell-Gunter Elementary and Middle School, and its principal Mr. Paul Hernandez, have been deemed, Top-Notch School, and Top Principal, over recent years according to the Department of Defense Education Activity Americas.
I taught at Maxwell-Gunter, for two years, and I never had to send, one student to the office. The Parent Teacher Association at Maxwell-Gunter, is the best on the planet. I thought the parents were teachers. They are in the schools, from sun up, to sun down, helping to mold, and shape our next generation of airmen, wingmen, astronauts, scientists, doctors and future Air Force Academy cadets.
Many military parents, in private, are very concerned, their kids have the options, and opportunities to attend the very best schools, not the worst schools. Parents do not want their kids in unsafe environments, nor in class rooms, where the students are cursing at the teachers daily.
Over the years our Air Force Secretaries, Colonels and Generals, have spoiled us, by providing, the best of everything. Education is taken very seriously, within our military services. Our Air Force, and our Space Force, can't remain number one, throughout the world, without the best education, top training, most effective hardware, and fastest software systems.
At this juncture, the only adequate, safe and sufficient schools, that I see in Montgomery, are a few of the magnet schools, private schools, or home schooling. A new Military Magnet school on the military base, or near the base, would be awesome.
I would also highly suggest, that the appropriate standards, of the Military Magnet schools, be set at the same high standards, and the current top cultures, of the Department of Defense Education Activity for K-12. Due to their proven excellence in education, and their top-notch academic advancements. Many students at Maxwell-Gunter, are highly performing, and virtually mastering, robotics in grades, 6 through 8.
Therefore, we should commend, Gov. Ivey, Lt. Gov. Ainsworth, and Sen. Barfoot; and support them in their efforts, in making our state the most military friendly in the nation. Their initiatives, will provide, much needed assistance, not only for Maxwell-Gunter Air Force Base, but for all military installations in Alabama. Our ultimate goal is to attract military families to our Great State, and retain the current military families—not run them away.
This one, we must get right. Other states would Love to have our military families. Our state leaders are making sure, that we do everything, in our power to keep them. We can't let other states, out work us, nor out hustle us, through their better education and training systems.
Just as a matter of information, in working with Gov. Ivey, in an unofficial capacity over the years. A lot of top Department of Defense officials, and top Air Force and Space Force leaders, along with local Air Force leadership, such as Lt. Gen. Cotton, and  42nd ABW Commander Col. Patrick Carley; have been very gracious, in supporting Maxwell-Gunter families, and our regional communities, to ensure that we continue to have the best education, and training systems.
Our top Department of Defense, civilian and military leaders; and our Secretary of the Air Force Barbara Barrett, Chief of Staff Air Force Gen. David Goldfein, and Chief of Space Operations Gen. Jay Raymond, have always, had our Six, and we have always, had their Six. There is absolutely, no doubt about that!
Glenn Henry is retired from the U.S. Air Force. He has been a high school teacher and university adjunct professor. He has earned numerous IT Cisco certifications. He is a Certified Professional Ethical Hacker. He lives in Montgomery with his wife Teresa.
Print this piece