Alabama Power's Nick Sellers named CEO of World Games 2021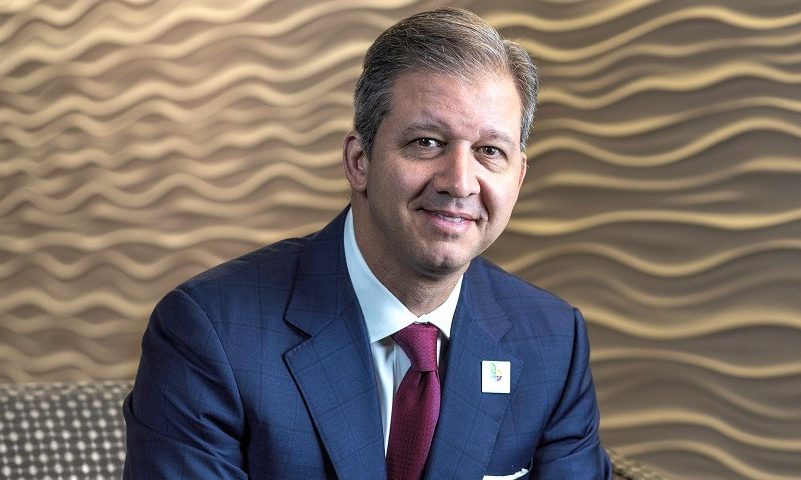 The World Games 2021 board of directors recently announced that Nick Sellers has been appointed the organization's new chief executive officer.
Sellers has served in a variety of leadership positions over the last 16 years with Alabama Power and Southern Company. He is currently vice president of the Mobile Division at Alabama Power. His previous roles with the organization include vice president of business origination, senior vice president of projection development and construction and vice president of external and regulatory affairs.
Sellers replaces DJ Mackovets, who recently resigned as CEO.
Jonathan Porter, chairman of The World Games 2021 board of directors, called Sellers a highly-respected executive who has demonstrated success in strategic leadership, operations and implementation. 
"(Sellers) is well-positioned to lead The World Games 2021 over the next 19 months as we continue our positive momentum toward delivering a world-class event that showcases Birmingham to visitors from around the globe," Porter said in a statement. 
Sellers also has a background in sports and event operations through his work as director of operations for the Alabama Sports Foundation, where he was responsible for sponsorships, ticketing and operations plans for large-scale sporting events such as the SEC Baseball Tournament, Arby's Hardwood Classic Invitational and Regions Charity Classic.
"Honored and grateful are the two words that capture my feelings," Sellers said in a statement. 
Sellers called The World Games a unique opportunity to present Birmingham and the state of Alabama to the world and said that he is ready to get to work on delivering the best and most innovative competitor, spectator and sponsor experience in the history of The World Games. 
"I've always believed in Birmingham and have confidence that we will come together in a way in which we've never done before," Sellers said. "Through the collaboration and leadership of the Birmingham Organizing Committee, city of Birmingham and International World Games Association, I'm convinced that the stars are aligned for us. This is our time. I'm ready to get to work."
The World Games 2021 Birmingham will take place July 15-25, 2021 and will generate an estimated $256 million in economic impact for the city.
Governor announces $200 million "Revive Plus" small business grant program
Revive Plus is the second wave of funding for organizations with 50 or fewer employees and will award grants of up to $20,000 for expenses.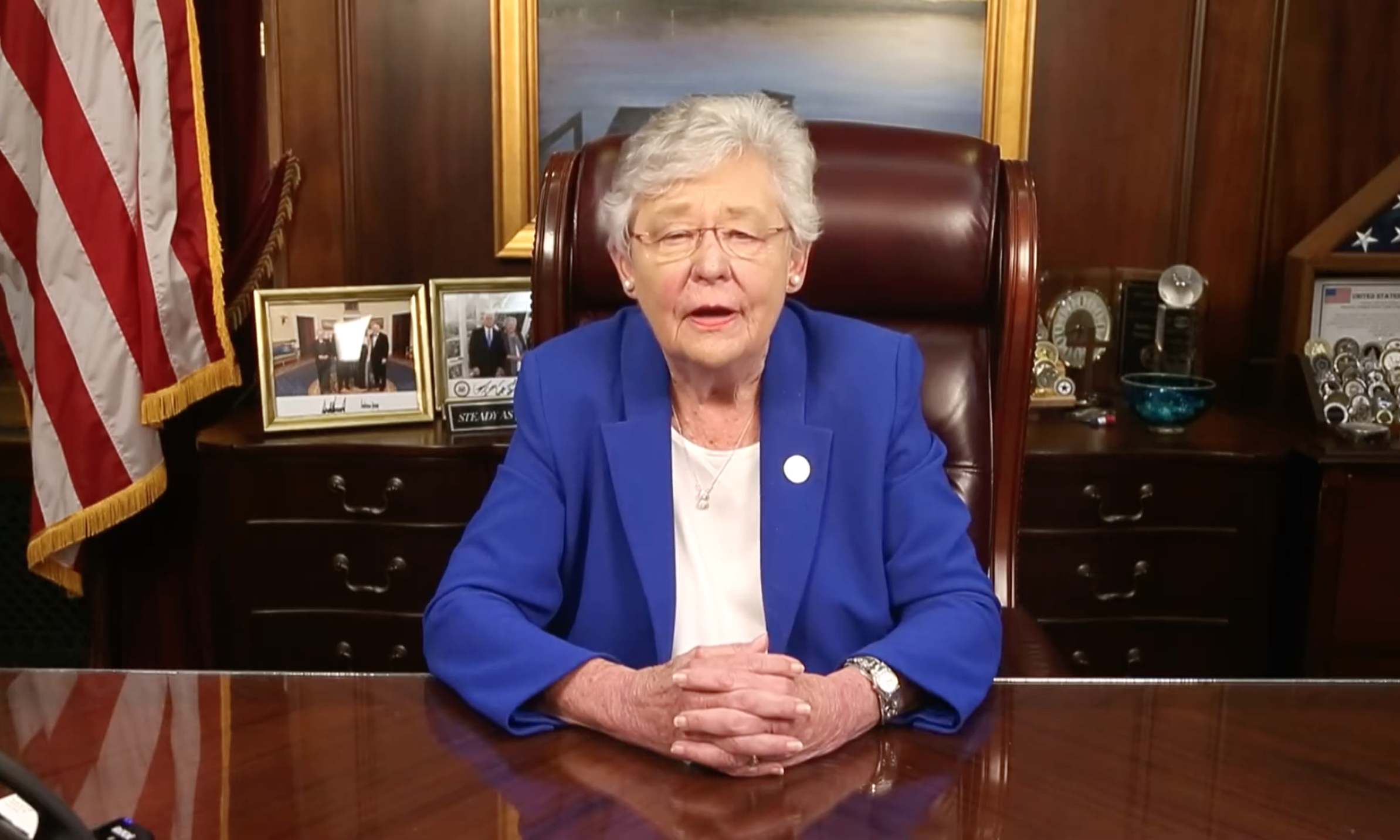 Gov. Kay Ivey on Wednesday announced Revive Plus, a $200 million grant program to support small businesses, non-profits and faith-based organizations in Alabama that have been impacted by COVID-19. Revive Plus is the second wave of funding for these organizations with 50 or fewer employees and will award grants of up to $20,000 for expenses they have incurred due to operational interruptions caused by the pandemic and related business closures.
"As the state has rolled out over $1 billion of the CARES Act monies to the individuals and businesses affected by COVID-19, it became evident the group most overwhelmingly hurt during the pandemic were the small 'mom and pop' shops," Ivey said. "A second round of assistance through Revive Plus will ensure that the small business owners who have borne the brunt of the downed economy can be made as whole as possible. As we head into the holiday season, my hope is that this will be welcome news for our businesses and help ease their burdens from what has been a very hard year."
Entities may receive up to $20,000 to reimburse qualifying expenses if they have not received federal assistance for the corresponding item they are claiming with the state of Alabama. The Revive Plus grant is in addition to any state of Alabama Coronavirus Relief Fund grant previously received, including the Revive Alabama Small Business, Non-Profit, Faith-Based, and Health Care Provider grants. There is no set cap on the number of entities that may be awarded a Revive Plus Grant. Grants will be awarded to qualifying applicants on a first-come, first-served basis until the funds are exhausted.
"The Revive Plus program is much needed in our small business economy," said Senate General Fund Chairman Greg Albritton, R-Atmore. "I commend Governor Ivey for taking this action, recapturing unspent dollars and using a proven program to bring economic relief to our small business owners."
Alabama received approximately $1.9 billion of CARES Act funding to respond to and mitigate the coronavirus pandemic. Alabama Act 2020-199 initially designated up to $300 million of the Coronavirus Relief Fund for individuals, businesses, non-profit and faith-based organizations directly impacted by the coronavirus pandemic. After the initial $100 million for small business that was reimbursed starting in July 2020, legislative leadership approved a second round of $200 million from allocations made to reimburse state government and from other grant programs that have ended with the full allocation unspent.
"This second round of funding for Alabama entities will provide much needed resources for our state's economy," said Senate Minority Leader Bobby Singleton, D-Greensboro. "I appreciate the governor and the Finance Department's work to ensure we utilize these funds to the benefit of our citizens."
Entities may access grant information and the grant application through the Coronavirus Relief Fund website. The application period for the Revive Plus Grant Program will open at noon, Nov. 23, 2020 and run through noon, Dec. 4, 2020.
"This is welcome news for small businesses, non-profits and faith-based organizations that are continuing to feel the adverse effects of the Covid-19 virus," said House General Fund Chairman Steve Clouse, R-Ozark. "Time is of the essence and I urge all qualified entities to apply as soon as possible beginning Monday, November 23rd."
A coalition of the Business Council of Alabama, the National Federation of Independent Business of Alabama (NFIB Alabama) and the Alabama Restaurant Association worked closely with the governor's office to revisit the grant program after the initial round of Revive Alabama reached the $100 million cap.
"Businesses throughout the state are working diligently to keep their employees and customers safe, all while ensuring commerce throughout Alabama continues to move," said Business Council of Alabama President and CEO Katie Britt. "Revive Plus will be essential in giving Alabama businesses access to the necessary and needed funding to keep their doors open and keep hard working Alabamians employed. Our broad coalition of businesses, associations and chambers commend Governor Ivey and her administration for putting these critical funds into the hands of businesses who need it most."
Qualifying entities must have been in business March 1, 2020, are currently in business and have a valid W-9 to apply for a Revive Plus Grant.