Roby: Impeachment articles do not meet the necessary requirements
U.S. Representative Martha Roby, R-Montgomery, said that the articles of impeachment do not meet the necessary requirements and the bar to impeach President Donald J. Trump (R) have not been met. Roby made her comments this week during the House Judiciary Committee's markup of H. Res. 755, the articles of impeachment against President Trump.
Members of the Judiciary Committee offered amendments to the articles throughout the debate, and both articles of impeachment were reported out of the Committee with a partisan vote of 23-17. Next week, the House of Representatives is scheduled to vote on the articles of impeachment.
"I have made clear how woefully incomplete this process has been, how the Minority's right to a hearing has been completely disregarded, how no fact witnesses were called before us, and how staff questioning staff to get the truth was bizarre," Roby stated. "No matter what any Member on this side says here tonight, the Majority will unanimously vote to send these articles of impeachment to the House Floor. However, I have a duty to continue to point out how flawed this process has been. All Members of Congress are required to take an oath of office at the beginning of every Congress. By taking this oath, we swear above all else, to defend the Constitution of the United States."
"I have the distinct honor to represent the hardworking people of Southeast Alabama. They have placed their trust in me to represent their values and be their voice here in Congress," Roby continued. "This revered and longstanding oath serves as a guiding principle for every decision I make as a Member of Congress. For the record, let me be clear: I believe in the rule of law. I believe that no person is above the law. I believe process is vital to this very institution. I have stated time and time again before this Committee: process matters. Without abiding by a framework that adheres to our Constitution, we are charting a course that does not follow our country's founding principles."
"Whether you identify as a Republican, Democrat, or Independent, whether you agree or disagree with a president's policies, whether you like or even dislike a president, the American people should feel cheated by what has taken place here," Roby stated. "We sit here tonight without all the facts of the case because the Majority decided to conduct an incomplete and inadequate pursuit of the truth. Many questions remain. With the consequential decision of impeaching a president, it is our right and duty to the citizens of this country to properly use the powers of congressional oversight, to adjudicate impasses through the courts, and arrive at actual undisputed facts of a case that all Americans, regardless of ideology, can agree are truthful and honest."
"In the impeachment proceedings of President Nixon, the underlying facts of the case were undisputed," Roby explained. "In the impeachment proceedings of President Clinton, the underlying facts of the case were undisputed. Here before us tonight, that is not the case. The articles of impeachment before us in this Committee do not meet the necessary requirements nor have they followed an exhaustive pursuit to even find all of the facts of the case. Therefore, the bar to impeach a sitting president of the United States has not been met."
"For the sake of our country and for the future trajectory of this body, I implore my colleagues to take a hard look at the course of this investigation," Roby implored. "It has severely discounted the tenets of our democratic system. Tomorrow, we write history: a history that cannot be undone. A dangerous precedent will be set for future Majorities of this body. The American people deserve a process that puts politics aside. The American people deserve a process that is led by our promise to protect and defend the Constitution. The American people simply deserve better."
Roby has represented the Second Congressional District since 2011. She is not seeking re-election.
Print this piece
Alabama may need 2,500 more ventilators. It's having to compete to get them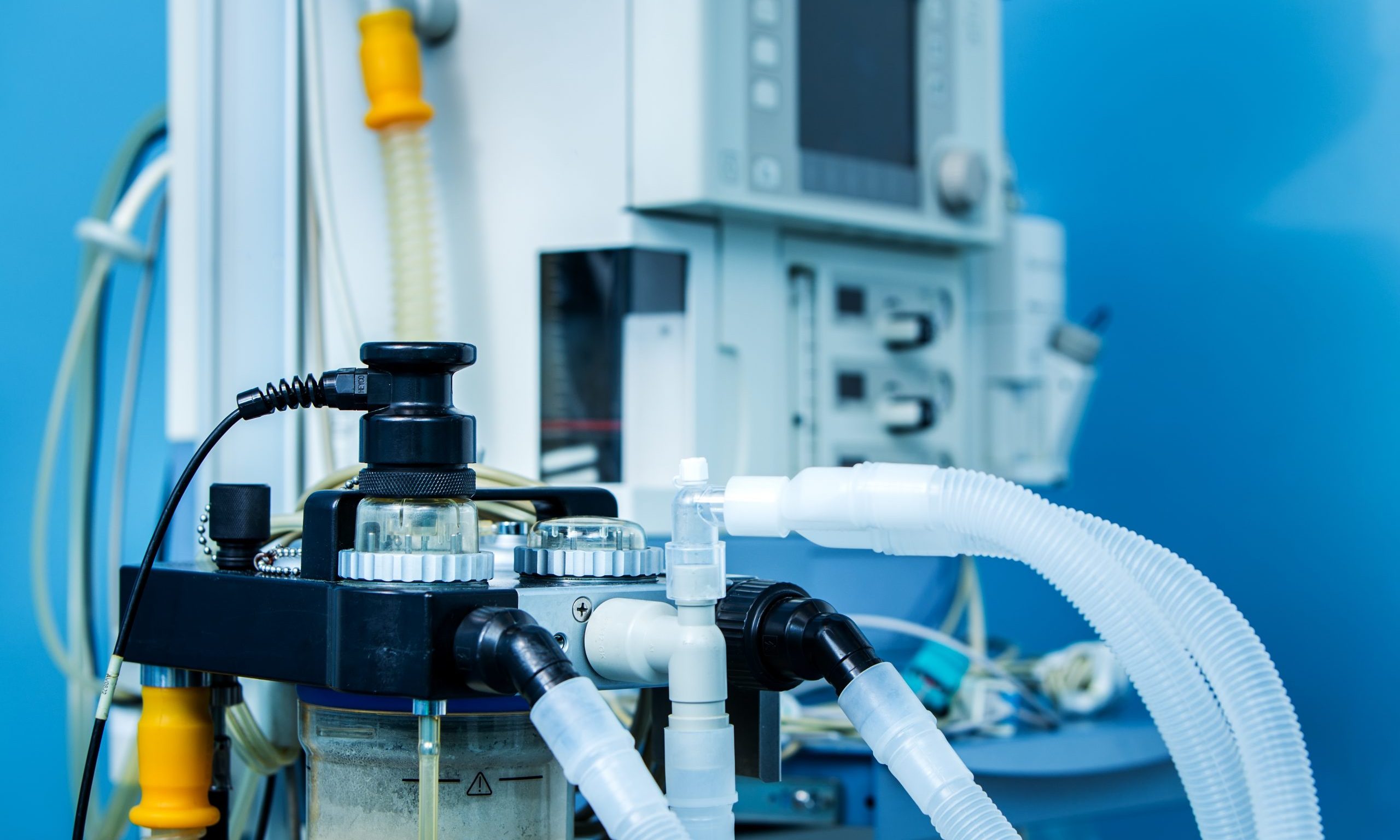 Alabama may need 2,000 more ventilators than it has, and it's being forced to compete with other states to get them on the private market.
State Health Officer Dr. Scott Harris said Friday that the Alabama Department of Public Health is attempting to source its own ventilators as a number of hospitals in the state are already struggling and asking for more.
The state requested 500 ventilators from the federal government through the Department of Health and Human Services and the national strategic stockpile. It asked for 200 of them to be delivered urgently.
"HHS has indicated that they're not going to fulfill that anytime soon because they're still taking care of places like New York City," Harris said in an interview with APR.
When Alabama nears an expected surge — say 72 hours before hospitals are expected to be overwhelmed with patients requiring life support — they may be able to make the extra ventilators available.
So Alabama, like a number of states, is being forced to try to source ventilators on its own through the private market, where hundreds of hospitals, all the other states and other countries are trying to do the same.
Harris said he signed a purchase order Thursday for 250 more ventilators.
"We're waiting to see, and then there are others that we're waiting to hear from," Harris told APR. "We're doing our best to try to source these in any way that we can."
"We're attempting to source those ourselves, but as you know, all the states are looking to source their own and in some measure competing with each other," he said a press conference Friday evening when Gov. Kay Ivey announced a shelter in place order.
Alabama Sen. Doug Jones said Thursday that Alabama will likely make additional requests, but there are only 10,000 ventilators in the national stockpile and in the U.S. Department of Defense surplus. And with every other state in the country also requesting these supplies, the federal government has said that states should not rely on the national stockpile to bolster their ventilator capacity.
By Friday, nearly 1,500 people were confirmed positive with the virus. At least 38 have died. Dire models from the Institute for Health Metrics and Evaluation at the University of Washington — models that influenced the state's decision to issue a stay-at-home order — project that by mid-April, Alabama could have a massive shortage of ventilators and hospital beds.
"The timeline I think makes sense and the time when we're expected to have a surge is the part that was most useful to us," Harris said. "We've been trying very hard to get an order in place with regards to this surge that we expect to happen."
The model estimates that Alabama could have a shortage of 20,000 hospital beds, 3,900 intensive care beds and more than 2,000 ventilators.
At least 3,500 ventilators would be needed at the peak of the COVID-19 outbreak in mid-April, according to the IHME model. Last month, Alabama Hospital Association President Donald Williamson said the state has a surge capacity of about 800.
The same model projects that about 5,500 people could die from COVID-19 in Alabama by August. However, the model is live and is regularly adjusted. Earlier this week, it suggested that 7,000 people could die by August.
Harris said the state, over the past couple of weeks, has added a few hundred additional ventilators to its capacity by converting anesthesia machines and veterinary ventilators for use on those infected with the coronavirus.
"Yet, even with adding all of those ventilators, going up by a few hundred units, which means to tell you that we're still using around the same percent of all of our ventilators even though the number [of ventilators] is going up," Harris said. "So we know that there are more patients on ventilators."
The state health officer said some hospitals in the state are already struggling but others are cooperating to share resources.
"They are really working hard to make sure that they have what they need, and we're trying very hard, along with the governor's office, to make sure that Alabama has enough inventory," Harris said.
Print this piece