Ending an 18-year battle, Senate passes Widow's Tax repeal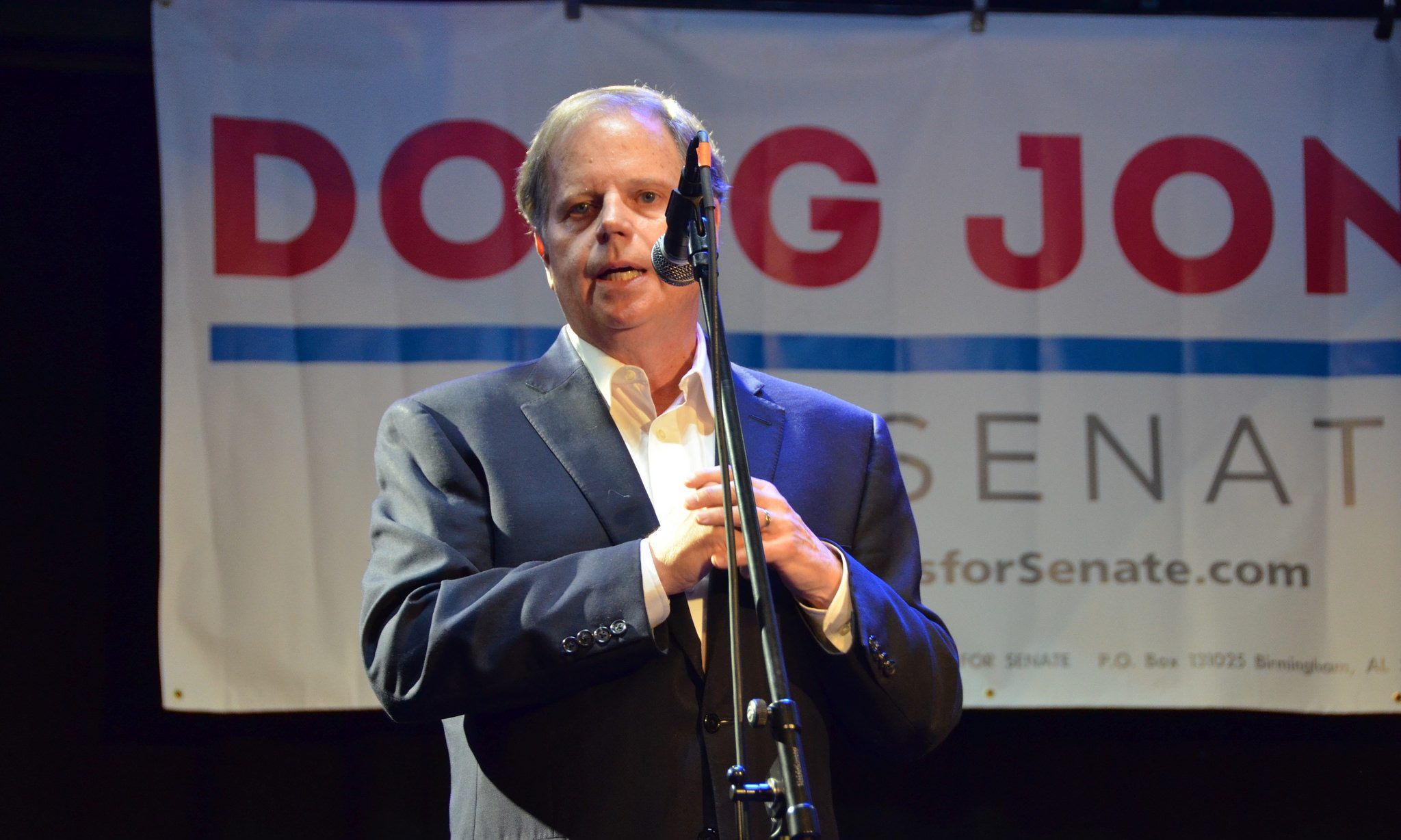 Senators Doug Jones, D-Ala., and Susan Collins, R-Maine, announced that their legislation to repeal the Military Widow's Tax has passed the United States Senate as a part of the FY2020 National Defense Authorization Act (NDAA). The bill now goes to the President to be signed into law.
Legislation has been repeatedly introduced in the Senate for nearly two decades to roll back the Military Widow's Tax, which was enacted in 1972. Since introducing the Widow's Tax Elimination Act of 2019  in March, Senators Jones and Collins have worked tirelessly to gain support among their colleagues in both the Senate and House and to make the case on behalf of the 67,000 surviving spouses – including more than 2,000 in Alabama – who are impacted by the Military Widow's Tax. Under their leadership, the bill earned a record-high 78 total cosponsors in the Senate and 384 in the House of Representatives.
"When we introduced this legislation, we knew we were fighting an uphill battle on behalf of these surviving spouses. But together, we were undeterred by the task and committed to them that this was the year it would finally get done. There is no more noble cause than to do the right thing for military families who have lost their loved one in service to our country. We took up this fight for those surviving spouses and their families, and I'm honored to be standing with them as we finally put this injustice behind us," said Senator Jones, a member of the Senate Armed Services Committee.
"This provision we secured in the NDAA is a major victory for surviving military and retiree spouses to whom we are deeply indebted. The Military Widow's Tax was an unfair offset that prevented as many as 67,000 surviving spouses—including more than 260 from Maine—from receiving the full benefits they deserve," said Senator Susan Collins. "This problem goes back decades, but this year we finally solved it once and for all. I appreciate the overwhelming support we received from our colleagues as well as veterans advocates who helped make this possible."
"This is an exciting day for more than 67,000 military widows and widowers who have been waiting years for the survivor benefits they are owed," said Senator Jon Tester (D-Mont.), Ranking Member of the Senate Veterans' Affairs Committee. "When brave men and women pay the ultimate sacrifice serving our nation, it's our duty to provide economic security for their loved ones. OurWidow's Tax Elimination Act  follows through on this important obligation, and ensures that military families who have sacrificed the unimaginable are provided more financial certainty."
"Surviving family members of fallen servicemembers have already lost an important part of their lives.  Denying them access to the full benefits earned by their loved one's sacrifice creates an undue burden on their finances.  No surviving spouse should have to face this unexpected and unfair cut to their benefits. Congress' bipartisan action to fully repeal the military widow's tax is a much-needed improvement," said Senator Mike Crapo (R-Idaho).
"For 26 years, I have been denied the full benefits that my husband earned and paid for to help take care of his family in the event of tragedy. The long fight to repeal the Military Widow's Tax has been difficult and none of us want to talk repeatedly about the deaths of our spouses, but that has been necessary to inform our public officials and ask for their help. Though I will be 76 when my husband's benefits are fully reinstated, I am happy to know that those who sadly become military widows and widowers in the future will no longer have to fight this battle year after year. My own senator from Alabama, Senator Doug Jones, has championed our cause with passion and persistence and led with bipartisanship to see this bill finally passed! In Alabama terms, he carried the ball into the end zone!" said Cathy Milford, a surviving military spouse from Mobile, Alabama.
"On behalf of the 67,000 widows across the United States, I want to say thank you to Senator Jones for his stellar leadership in the elimination of the Widow's Tax. We in Alabama are so proud of our Senator Doug Jones, who has been the catalyst to coordinate the bipartisan support for this legislation. Many people have worked tirelessly for almost 20 years, and finally with the leadership of Senator Jones, this is happening. What a gift and we want to thank him," said Anne Hartline of Vestavia Hills, Alabama, who serves as Chair of the Surviving Spouse Advisory Committee to the Military Officers Association of America (MOAA).
"The reality is, this probably would not have happened without Senator Jones' unbelievable spirit of getting things done. The entire House and Senate have come together to produce something that is going to change the life of the widows of the men and women who've passed serving their country. My wife and I have been involved in this for almost 20 years, and we have lost many friends who have lost their lives over the years. This particular bill is going to make a huge difference to the widows who are surviving. It would have never happened without Senator Jones and the bipartisan effort that we've seen take place over the past year," said retired General Charles Krulak, 31stCommandant of the U.S. Marine Corps.
Print this piece
Brooks is excited by America's return to space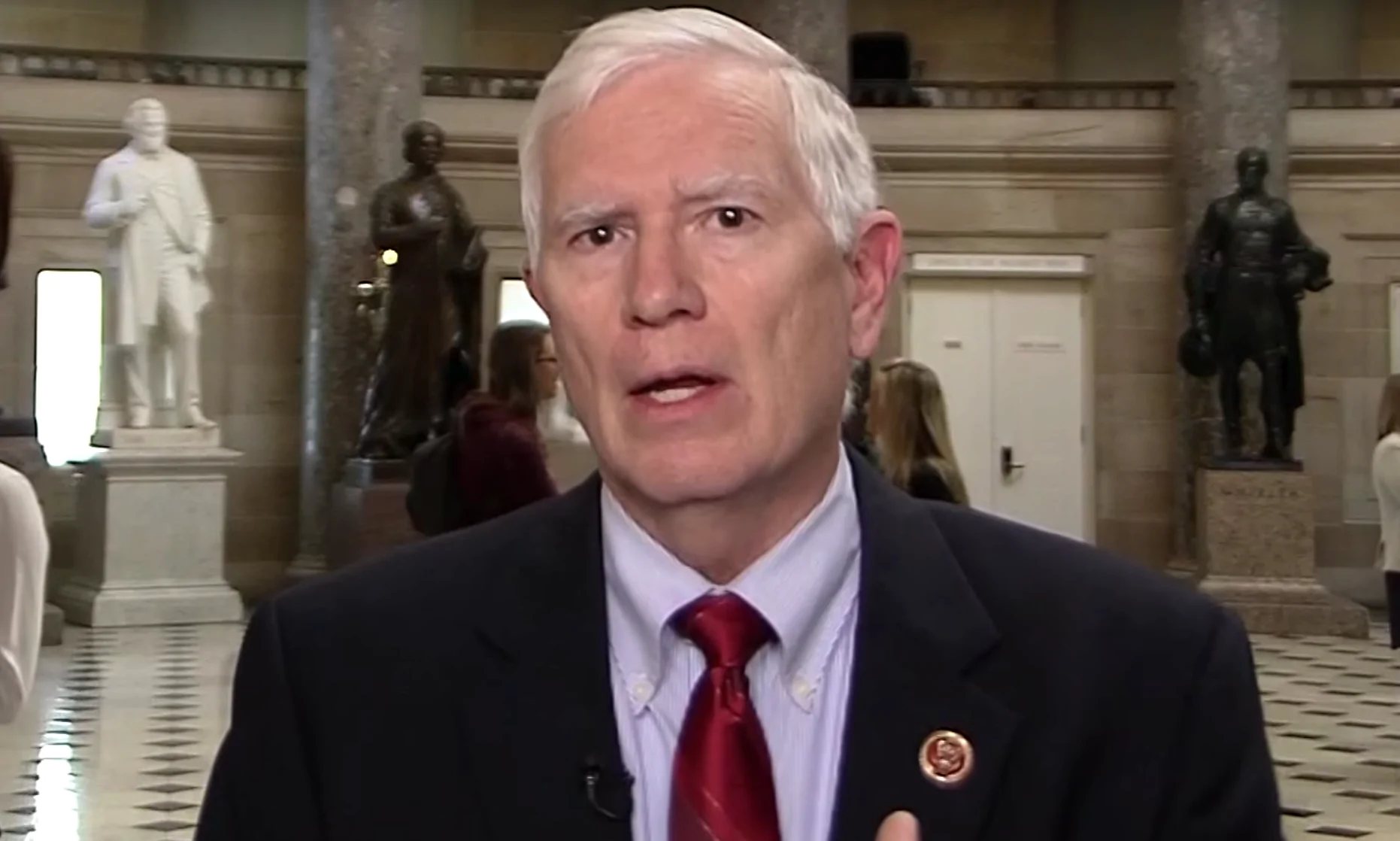 Congressman Mo Brooks (R-Huntsville) praised the launch of American astronauts on American rockets from American soil—the first such launch in a decade. The USA finally has put astronauts in space. SpaceX accomplished the feat on Saturday.
Congressman Brooks said that the Tennessee Valley is excited by the launch.
"The Tennessee Valley is the birthplace of America's space program and Huntsville is proudly nicknamed the 'Rocket City,'" Rep. Brooks said. "I well remember the earth-shaking, dish-rattling Apollo rocket engine tests on Redstone Arsenal just a few miles from our home. I also proudly remember 1969, when our community's rocket engine work came to fruition with landing and walking on the Moon."
"I again feel great pride in America's space accomplishments," Brooks said in a statement. "There hasn't been an all-American launch in a decade."
Brooks said that the successful launch "signals a resurgence of America's human space flight preeminence."
"NASA and SpaceX have teamed to launch American astronauts Bob Behnken and Doug Hurley on SpaceX's Falcon 9 rocket, the same rocket that successfully flew uncrewed in March 2019," Brooks explained. "Bob and Doug will embark on a 19-hour journey to the International Space Station where they will spend between one and four months onboard."
"The Tennessee Valley stands ready to again do our part in making this launch and future launches successful," Brooks concluded.
This is the first time in history, that NASA astronauts have launched from American soil in a commercially built and operated American crew spacecraft on its way to the International Space Station.
"Today a new era in human spaceflight begins as we once again launched American astronauts on American rockets from American soil on their way to the International Space Station, our national lab orbiting Earth," said NASA Administrator Jim Bridenstine. "I thank and congratulate Bob Behnken, Doug Hurley, and the SpaceX and NASA teams for this significant achievement for the United States. The launch of this commercial space system designed for humans is a phenomenal demonstration of American excellence and is an important step on our path to expand human exploration to the Moon and Mars."
Known as NASA's SpaceX Demo-2, the mission is an end-to-end test flight to validate the SpaceX crew transportation system, including launch, in-orbit, docking and landing operations. This is SpaceX's second spaceflight test of its Crew Dragon and its first test with astronauts aboard, which will pave the way for its certification for regular crew flights to the station as part of NASA's Commercial Crew Program.
"This is a dream come true for me and everyone at SpaceX," said Elon Musk, chief engineer at SpaceX. "It is the culmination of an incredible amount of work by the SpaceX team, by NASA and by a number of other partners in the process of making this happen. You can look at this as the results of a hundred thousand people roughly when you add up all the suppliers and everyone working incredibly hard to make this day happen."
President Donald J. Trump (R) and Vice President Mike Pence (R) were both on hand to watch the launch of SpaceX Falcon 9 launch on Saturday at NASA's Kennedy Space Center in Florida.
"It's incredible — the technology, the power. I'm so proud of the people at NASA — all the people that worked together, public and private," Pres. Trump said. "When you see a sight like that, it's incredible. The power of that machine and the danger — no matter how you figure. When you — when you hear that sound, and you hear all of that — the roar — you can imagine how dangerous it is. When you feel the shake — and we're very far away, but you feel the shake over here — it's pretty — pretty amazing. A beautiful sight. A beautiful ship, too. That's really a beauty. Considered a beauty. I would say it's a beauty."
"I speak to him all the time. Great guy," Trump said of Musk. "He's one of our great brains. We like great brains. And Elon has done a fantastic job. But that was a beautiful sight to see, and I hope you all enjoyed it. And we're going to be saying a few words inside, so I'll see you inside, okay? Thank you very much. A very great honor to have you here."
"You know, four years ago, this place as essentially shut down," Trump said. "The space program was over. The shuttle program was dead. One of the Secret Service men said they were here with the past administration — I won't tell you who — and they were here to shut down the facility. And now we're the leader in the world again. And this is just the beginning. They're going to Mars. They're going to the Moon, but they're going to the Moon in order to go to Mars. It's a platform."
"It's difficult to put into words how proud I am of the people who got us here today," said Kathy Lueders, NASA's Commercial Crew Program manager. "When I think about all of the challenges overcome – from design and testing, to paper reviews, to working from home during a pandemic and balancing family demands with this critical mission – I am simply amazed at what the NASA and SpaceX teams have accomplished together. This is just the beginning; I will be watching with great anticipation as Bob and Doug get ready to dock to the space station tomorrow, and through every phase of this historic mission."
SpaceX controlled the launch of the Falcon 9 rocket from Kennedy's Launch Control Center Firing Room 4. SpaceX has leased the former space shuttle control room as its primary launch control center.\
NASA teams are monitoring space station operations throughout the flight from Mission Control Center at the agency's Johnson Space Center in Houston.
Learn more about NASA's Commercial Crew program at:
https://www.nasa.gov/commercialcrew
The United Launch Alliance is also working on a platform to launch men into space with the Dreamliner and NASA itself is doing testing on the Space Launch System which will launch astronauts into space in the Orion module that is also undergoing final testing.
Congressman Mo Brooks represents Alabama's Fifth Congressional District.
Print this piece