Ending an 18-year battle, Senate passes Widow's Tax repeal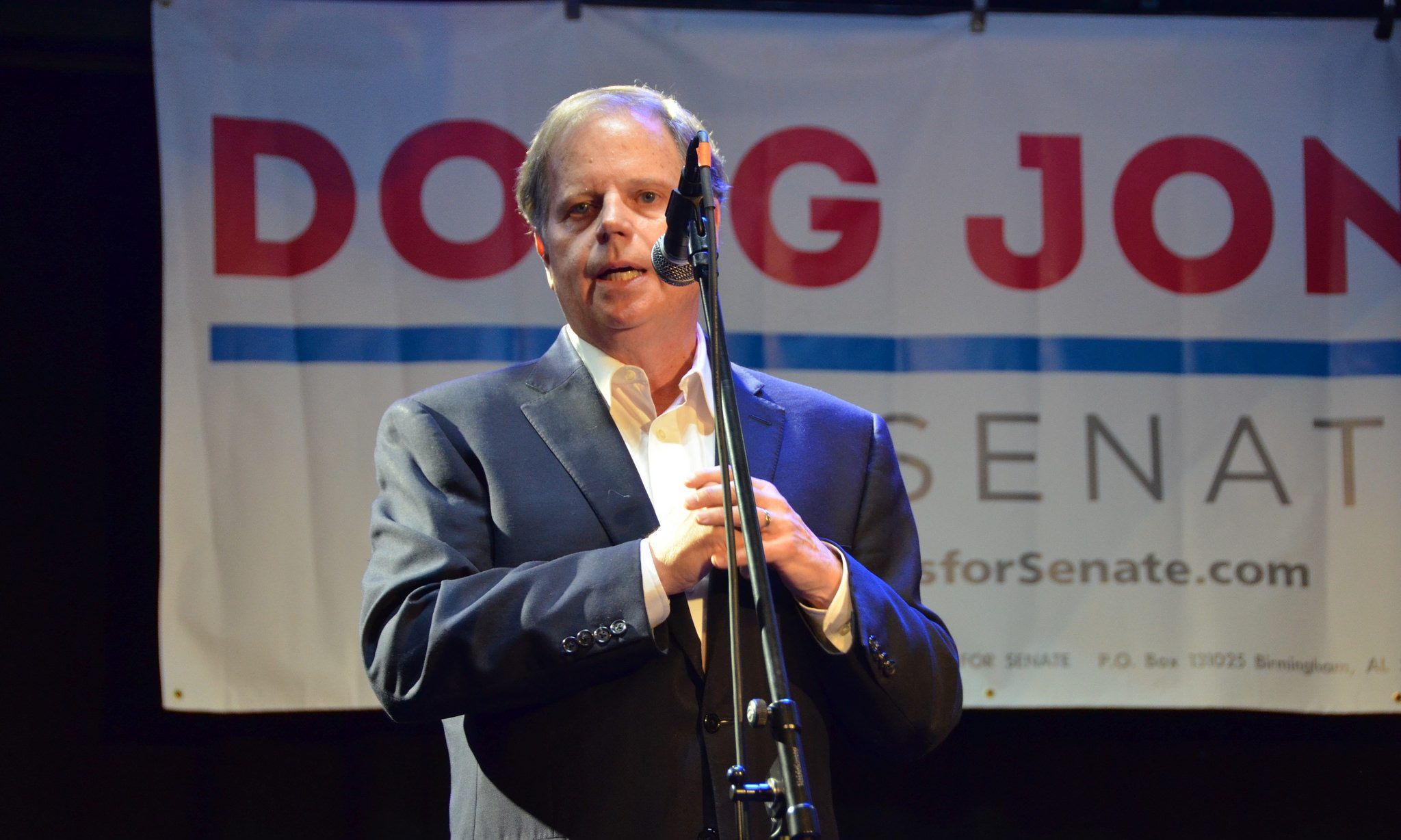 Senators Doug Jones, D-Ala., and Susan Collins, R-Maine, announced that their legislation to repeal the Military Widow's Tax has passed the United States Senate as a part of the FY2020 National Defense Authorization Act (NDAA). The bill now goes to the President to be signed into law.
Legislation has been repeatedly introduced in the Senate for nearly two decades to roll back the Military Widow's Tax, which was enacted in 1972. Since introducing the Widow's Tax Elimination Act of 2019  in March, Senators Jones and Collins have worked tirelessly to gain support among their colleagues in both the Senate and House and to make the case on behalf of the 67,000 surviving spouses – including more than 2,000 in Alabama – who are impacted by the Military Widow's Tax. Under their leadership, the bill earned a record-high 78 total cosponsors in the Senate and 384 in the House of Representatives.
"When we introduced this legislation, we knew we were fighting an uphill battle on behalf of these surviving spouses. But together, we were undeterred by the task and committed to them that this was the year it would finally get done. There is no more noble cause than to do the right thing for military families who have lost their loved one in service to our country. We took up this fight for those surviving spouses and their families, and I'm honored to be standing with them as we finally put this injustice behind us," said Senator Jones, a member of the Senate Armed Services Committee.
"This provision we secured in the NDAA is a major victory for surviving military and retiree spouses to whom we are deeply indebted. The Military Widow's Tax was an unfair offset that prevented as many as 67,000 surviving spouses—including more than 260 from Maine—from receiving the full benefits they deserve," said Senator Susan Collins. "This problem goes back decades, but this year we finally solved it once and for all. I appreciate the overwhelming support we received from our colleagues as well as veterans advocates who helped make this possible."
"This is an exciting day for more than 67,000 military widows and widowers who have been waiting years for the survivor benefits they are owed," said Senator Jon Tester (D-Mont.), Ranking Member of the Senate Veterans' Affairs Committee. "When brave men and women pay the ultimate sacrifice serving our nation, it's our duty to provide economic security for their loved ones. OurWidow's Tax Elimination Act  follows through on this important obligation, and ensures that military families who have sacrificed the unimaginable are provided more financial certainty."
"Surviving family members of fallen servicemembers have already lost an important part of their lives.  Denying them access to the full benefits earned by their loved one's sacrifice creates an undue burden on their finances.  No surviving spouse should have to face this unexpected and unfair cut to their benefits. Congress' bipartisan action to fully repeal the military widow's tax is a much-needed improvement," said Senator Mike Crapo (R-Idaho).
"For 26 years, I have been denied the full benefits that my husband earned and paid for to help take care of his family in the event of tragedy. The long fight to repeal the Military Widow's Tax has been difficult and none of us want to talk repeatedly about the deaths of our spouses, but that has been necessary to inform our public officials and ask for their help. Though I will be 76 when my husband's benefits are fully reinstated, I am happy to know that those who sadly become military widows and widowers in the future will no longer have to fight this battle year after year. My own senator from Alabama, Senator Doug Jones, has championed our cause with passion and persistence and led with bipartisanship to see this bill finally passed! In Alabama terms, he carried the ball into the end zone!" said Cathy Milford, a surviving military spouse from Mobile, Alabama.
"On behalf of the 67,000 widows across the United States, I want to say thank you to Senator Jones for his stellar leadership in the elimination of the Widow's Tax. We in Alabama are so proud of our Senator Doug Jones, who has been the catalyst to coordinate the bipartisan support for this legislation. Many people have worked tirelessly for almost 20 years, and finally with the leadership of Senator Jones, this is happening. What a gift and we want to thank him," said Anne Hartline of Vestavia Hills, Alabama, who serves as Chair of the Surviving Spouse Advisory Committee to the Military Officers Association of America (MOAA).
"The reality is, this probably would not have happened without Senator Jones' unbelievable spirit of getting things done. The entire House and Senate have come together to produce something that is going to change the life of the widows of the men and women who've passed serving their country. My wife and I have been involved in this for almost 20 years, and we have lost many friends who have lost their lives over the years. This particular bill is going to make a huge difference to the widows who are surviving. It would have never happened without Senator Jones and the bipartisan effort that we've seen take place over the past year," said retired General Charles Krulak, 31stCommandant of the U.S. Marine Corps.
U.S. Attorney Jay Town announces resignation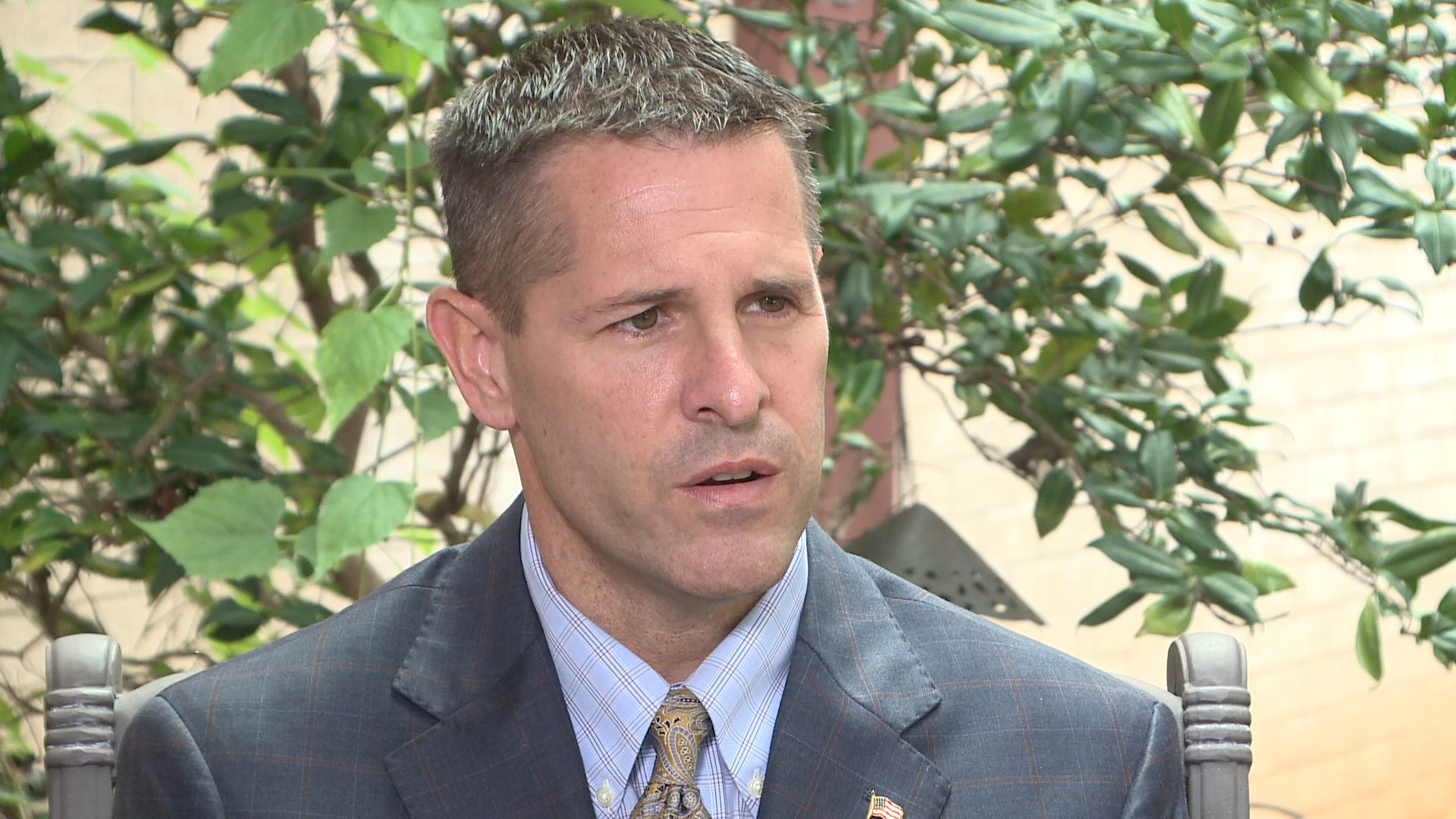 Jay Town, the U.S. attorney for the Northern District of Alabama, on Friday announced his resignation and plans to work at a Huntsville defense contractor and cybersecurity solutions company. 
Town's resignation will be effective Wednesday, July 15, according to a press release. 
"After much thoughtful prayer and great personal consideration, I have made the decision to resign as the United States Attorney of the Northern District of Alabama.  I have tendered my resignation to Attorney General William Barr. General Barr expressed his gratitude for my service to the Department of Justice and to the Northern District and, despite having hoped I would continue in my role, understood and respected my decision," Town said in a statement. 
"I am extremely grateful to President Trump, to whom I also tendered a letter, for his special trust and confidence in me to serve as the U.S. Attorney. It was an honor to be a part of this Administration with an unrivaled class of United States Attorneys from around the nation.  I will forever remain thankful to those who supported my nomination and my tenure as the U.S. Attorney," Town continued.
Town said his job with the unnamed Huntsville defense contractor and cybersecurity solutions company is to begin later this year, and the company is to announce his position "in a few weeks." 
"The Attorney General of the United States will announce my replacement in the coming days or weeks," Town said in the release.  
Town has served in his position since confirmation by the U.S. Senate in August 2017. Prior to that appointment, Town was a prosecutor in the Madison County District Attorney's office from 2005 until 2017.
Attorney General William Barr in a statement Friday offered gratitude for Town's three years of service. 
"Jay's leadership in his District has been immense.  His contributions to the Department of Justice have been extensive, especially his work on the China Initiative and most recently as a Working Group Chair on the President's Commission on Law Enforcement and the Administration of Justice. I appreciate his service to our nation and to the Justice Department, and I wish him the very best," Barr said in a statement.
The U.S. Justice Department in April 2019 notified Gov. Kay Ivey that the department's lengthy investigation into the state's prisons for men found systemic problems of violence, sexual assaults, drugs and corruption which are likely violations of the inmates' Constitutional protections from cruel and unusual punishment. 
Town's office leads the discussions between the U.S Department of Justice and the state on the prison conditions. 
Problems with violence, deaths and drugs in Alabama's overcrowded, understaffed prisons have not markedly improved in the year's since the U.S. Department of Justice released its report.