Ivey awards more than $2.5 million for emergency housing assistance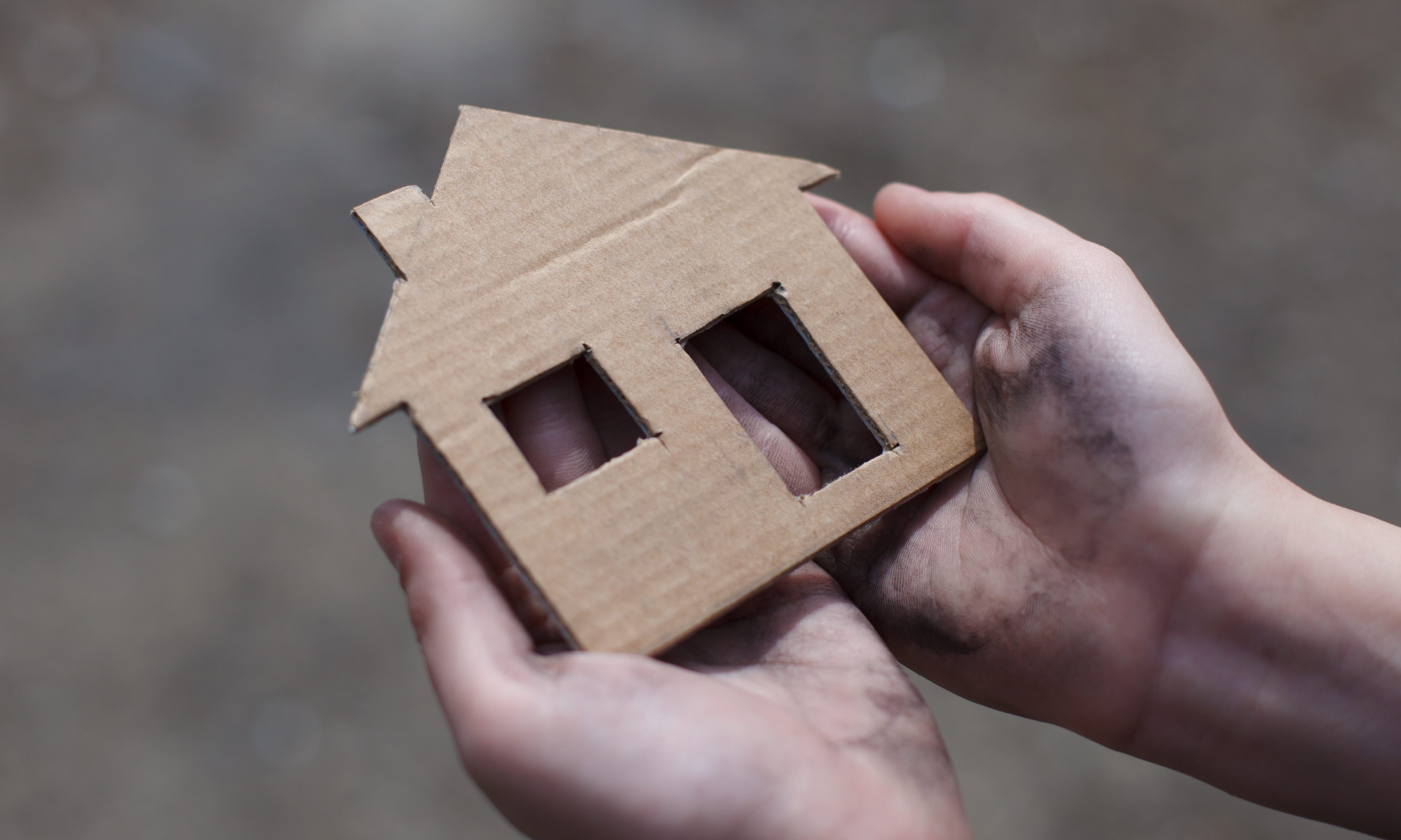 Governor Kay Ivey on Tuesday announced that she has awarded grants totaling more than $2.5 million to help homeless Alabamians with immediate housing assistance and to help others who are in danger of becoming homeless.
The funding from the federal Emergency Solutions Grant (ESG) program will support organizations across the state that provide shelter, legal and health services, as well as financial education for families and individuals without a residence. The ESG program also can assist with moving costs, including rental and utility deposits, for these families. 
"While many of us are looking forward to the holidays and spending time with friends and family, we should also remember that some of our fellow Alabamians are struggling to keep a roof over their heads, and others do not have a place to call home at all," Governor Ivey said. "I am pleased to award these grants to provide needed assistance to many families at a critical time in their lives."
The Alabama Department of Economic and Community Affairs is administering the grants from funds made available by the U.S. Department of Housing and Urban Development. ADECA administers a wide range of programs that support law enforcement, economic development, energy conservation, water resource management and recreation development.
"The Emergency Solutions Grant program helps Alabamians avoid homelessness and take steps to become self-sufficient," ADECA Director Kenneth Boswell said. "ADECA is pleased to join with Gov. Ivey to provide this assistance to local organizations that help families in need."
The grants were awarded to 13 governments and community agencies that administer the program locally and assess individual needs for those seeking assistance. Individuals or families requesting assistance can contact their local agency directly or may be referred by the program to a local shelter. Case managers screen applicants for program eligibility at the local level.
Below is a list of each amount awarded, the name of the grant recipient and the areas served:
$300,000 to Alabama Rural Coalition for the Homeless Inc. (Barbour, Bibb, Blount, Butler, Chambers, Chilton, Choctaw, Clarke, Clay, Cleburne, Coffee, Conecuh, Coosa, Covington, Crenshaw, Cullman, Dale, Dallas, Escambia, Fayette, Geneva, Greene, Hale, Henry, Houston, Jackson, Lamar, Lee, Macon, Marengo, Marshall, Monroe, Perry, Pickens, Pike, Randolph, Russell, Sumter, Talladega, Tallapoosa, Walker, Washington and Wilcox counties)
$300,000 to Montgomery Area Coalition for the Homeless Inc. (Autauga, Bullock, Elmore, Lowndes and Montgomery counties)
$300,000 to United Way of East Central Alabama(Calhoun, Cherokee, DeKalb and Etowah counties)
$280,599 to 2nd Chance Inc.(domestic violence victims in Calhoun, Cherokee, Cleburne, Etowah, Randolph and Talladega counties)
$214,712 to the city of Florence (Colbert, Franklin, Lauderdale, Lawrence, Marion and Winston counties)
$200,000 to the city of Huntsville (Huntsville)
$200,000 to Penelope House Inc. (Mobile)
$200,000 to the city of Tuscaloosa (Tuscaloosa County)
$200,000 to YWCA of Central Alabama (Blount, Jefferson, Shelby, St. Clair and Walker counties)
$133,786 to the Shelby County Commission (Shelby County)
$80,000 to Dallas County Family Resource Center(Dallas County)
$80,000 to Mobile Area Interfaith Conference Inc.(inmates being released from Mobile County Metro Jail)
$30,000 to Marshall County Home Place (Marshall County)
Coronavirus task force's Dr. Deborah Birx says Alabama should extend statewide mask order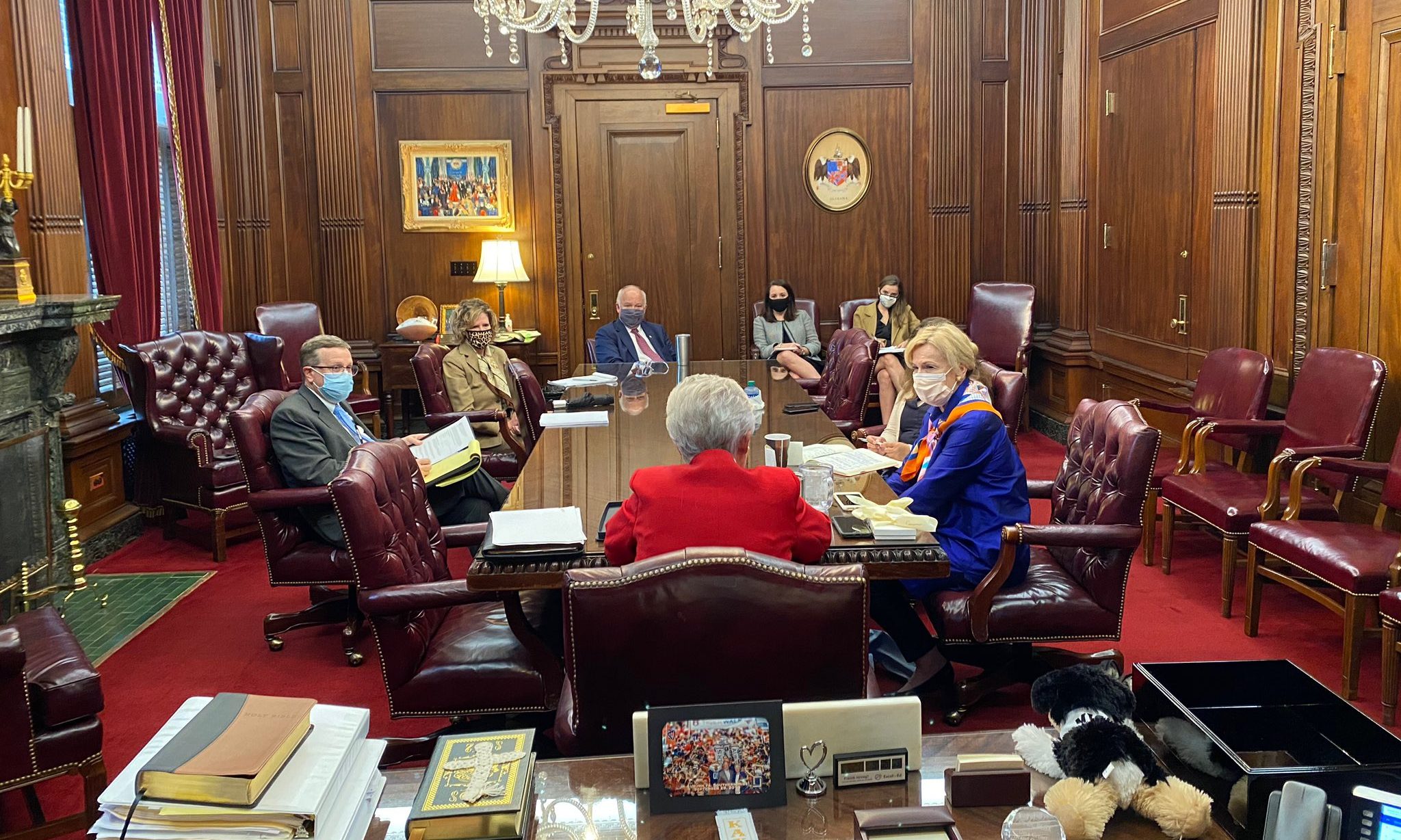 Dr. Deborah Birx, coordinator of the White House's coronavirus task force, said Thursday that Gov. Kay Ivey should extend her statewide mask order, set to expire on Oct. 2. She also responded to a CNN report that cited those close to her as saying she's "distressed" with the direction the White House coronavirus task force is taking and is unhappy with what she sees as her diminished role in the group. 
Birx, speaking at Auburn University, said she met with Ivey and Alabama State Health Officer Dr. Scott Harris earlier in the day to discuss COVID-19 and how the state is responding.

"So we really talked about the importance of continuing mitigation," Birx said of her talk with Ivey and state officials earlier on Thursday, adding that Ivey was one of the first governors in the South to enact a statewide mask mandate, which she said clearly decreased the spread of the disease.
Birx pointed to numbers, such as the test positivity rate, that have improved since July, but said "we've got to do even more." Asked if the statewide mask mandate was one of the mitigation efforts she suggests continuing into the fall, Birx said she does. "Because if you look at what happened within two weeks of the mask mandate you can see the dramatic decline in cases here in Alabama," Birx said. 
Birx said that when she last visited Alabama in July, the state was suffering from too many new cases of COVID-19. 
"I think when I was last here at the beginning of July, it was a very difficult time in general for Alabama. We saw nearly 95 to 100 percent of every county in Alabama, rural or urban, that had more than 10 percent test positivity to COVID-19," Birx said, adding that today, around 20 percent of the state's counties have positivity rates above 10 percent. 
Public health experts believe positivity rates above 5 percent mean that there isn't enough COVID-19 testing being done and cases are likely going undetected. 
In a statement to APR on Thursday, a spokeswoman for Ivey said Ivey and Dr. Scott Harris would provide an update on the statewide mask order ahead of its Oct. 2 expiration date. 
"It is evident that Alabamians are doing considerably well in modifying their behaviors to take the COVID-19 pandemic seriously, and we all remain optimistic that a successful vaccine will be coming soon," said Gina Maiola, Ivey's press secretary, in a statement to APR on Thursday. "Our state's success is largely in part to Alabamians stepping up to the plate when it comes to cooperating with the mask ordinance." 
Maiola said Ivey is leading the way on several fronts "including getting students and teachers back in the classroom, college students returning to campus and businesses remaining open — in fact, Alabama has one of the country's lowest unemployment rates." 
"This success is a reality because Alabamians are wearing their masks and maintaining social distancing precautions. Governor Ivey and Dr. Scott Harris will continue closely monitoring our progress and provide an update ahead of the October 2nd expiration," Maiola continued. 
Speaking to reporters at Auburn, Birx was also asked about a CNN report on Wednesday that cited sources close to Birx as saying she is unhappy with what she sees as her diminished role on the White House coronavirus task force, that she's not certain how long she can serve in her position and that she is "distressed" with the direction the task force is taking. 
CNN also reported that Birx, who is no longer a fixture at White House coronavirus briefings, views Dr. Scott Atlas, a recent addition to the task force, as an unhealthy influence on President Donald Trump.
Atlas, a neuroradiologist with little experience in public health or epidemiology, has expressed support for the so-called herd immunity "strategy," which infectious disease expert roundly dismiss as unattainable and a move that would cost millions more lives.  
Instead of being a regular presence at White House coronavirus briefings, Birx has spent recent months traveling the country and speaking with governors and university administrators about coronavirus. 
Asked Thursday about CNN's reporting, Birx pushed back. 
"Because they wrote that without even speaking to me," Birx said. "Do I look like a person that's diminished?" 
CNN reported Wednesday that Birx had not responded to requests for comment on the story. 
"Yes, I have been on the road. I've been on the road not as a spokesperson, but on the road to really understand what's happening across the country, to be in deep dialogue with mayors, with communities, with governors, with administration school and faculty," Birx said. 
"I'm asked here because I am supposed to be here," Birx said. "I haven't been in Washington, and nor was I asked about that, but I've actually never been called diminished." 
Asked if she was planning to leave the task force, Birx said, "I have strong tenacity, and I'm very resilient, and we're in the middle of a pandemic that's affecting Americans, and as an American, I think I can do the best service to my country right now by serving in this role, working across the agencies, because that's the experience that I have." 
Asked to clarify whether she planned to step down from the task force, Birx said "no." 
Asked if she was distressed about the direction the task force is taking, Birx said, "well that would be on me, if I was distressed, right, because I'm supposed to be coordinating the groups." 
"So that would be an indication that I'm not doing my job, and I believe that I do my job pretty well every day. I can always learn to do better," Birx said.