New interactive map details unpaid debt in U.S.
Alabamians, mush like residents in many other Southern states, have more unpaid, uncollected debt than those living in other U.S. states, according to new updates to an interactive map. 
The updated interactive map by the Urban Institute, a Washington D.C.-based economic and policy think tank, shows how many Alabamians have unpaid debts, and breaks those down by county level and by race. 
The map also breaks down different types of unpaid debt, including credit card, medical debt, student loans and auto debt. 
Breno Braga, a research economist at the Urban Institute and one of three who worked on the map, told APR on Tuesday that this third version of the map shows that the U.S. as a whole continue to improve from the Great Recession of 2008, Southern states continue to lag behind the rest of the country when it comes to unpaid debts. 
"Especially Alabama, Luisiana, Texas. Every time we do these maps those are the regions that are more likely to be in financial distress," Braga said, pointing out however that even before the Great Recession many southern states lagged behind the rest of the nation in terms of income levels and unpaid debts. 
Researchers also found that in areas were fewer people had health insurance percentages of unpaid debt in general, and medical debt specifically, were higher. 
In Alabama as a whole, 11 percent had no health insurance, according to the map, while 21 percent had medical debt in collections, compared to 10 percent nationally who didn't have health insurance and 16 percent who had medical debt in collections. The five Alabama counties with the highest amounts of unpaid medical debt are Franklin, Lawrence, Talladega, Pickens and Perry counties. 
There has been a trend in the right direction when it comes to medical debt nationwide, however, Braga said. 
"If we look at overall likelihood that someone has medical debt in collections, this is going down nationwide," Braga said. "But maybe not as fast as one would expect." 
Race plays a role in how much unpaid debt a person has, the data shows. Along the Black Belt region in Alabama the map shows a black band denoting higher amount of overall unpaid debt. Talladega and Coosa counties also  show high amounts of overall unpaid debts, with 52 percent and 48 percent respectively. 
Braga said perhaps unsurprisingly one of the best predictors for someone to have unpaid, uncollected debts is that person's income level. Doctors and lawyers might have large amounts of student loans but can better pay them than someone who dropped out of college owing those same student loans. 
"But it's not just income. One thing that we note is that even with people with the same level of income access to health insurance is very important," Braga said. "If you have health insurance you're less likely to have delinquent debt in general." 
Next year researchers plan to look further back into unpaid debts from 2010 onward to look for larger trends, Braga said. 
The map uses data collected from random samples of unidentified, consumer-level records from a major credit bureaus collected in 2018. Researches also used the U.S. Census Bureau's American Community Survey. 
Researchers defined people of color as those who are "African American, Hispanic, Asian or Pacific Islander, American Indian or Alaska Native, another race other than white, or multiracial." 
Researchers denote white communities and communities of color based on zip codes where most residents are white (at least 60 percent of the population is white) or most residents are people of color (at least 60 percent of the population is of color).
Print this piece
Sewell, Rogers vote for bipartisan bills to improve Paycheck Protection Program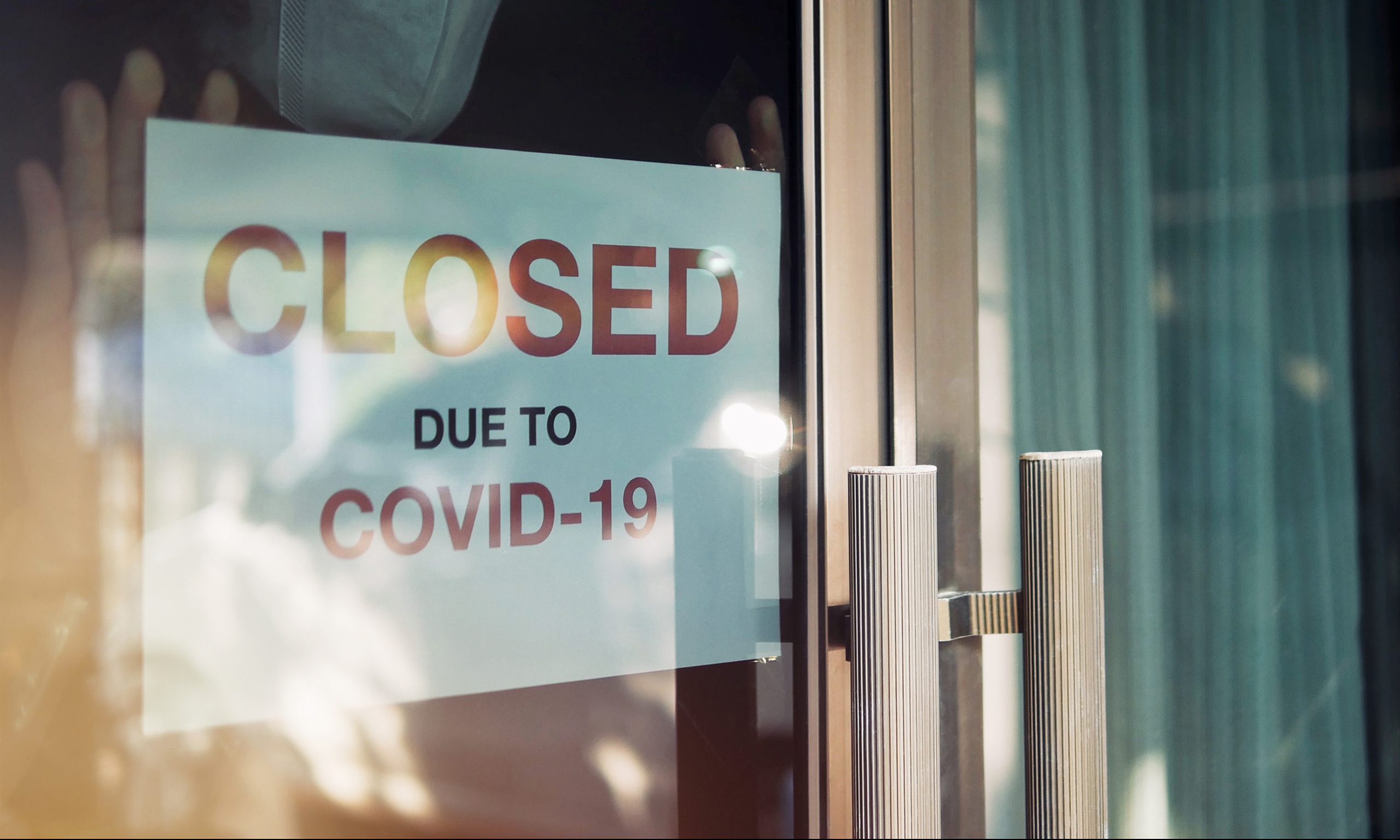 U.S. Reps. Terri Sewell, D-Selma, and Mike Rogers, R-Saks, voted in favor of a bipartisan bill aimed at improving the Paycheck Protection Program, dubbed the Payroll Protection Program Flexibility Act.
"The Paycheck Protection Program has been a lifeline for tens of thousands of Alabama businesses, but there are still too many small businesses that have been unable to access necessary resources because of the program's strict stipulations," Sewell said.
Sewell said many small businesses have not applied despite their urgent need because they do not believe they can meet current standards, and many are afraid to use the money because of the program's strict requirements.
"The bills the House passed today would both make the PPP program more flexible so it can reach more small businesses in need, and also increase the program's transparency to ensure funding is going to main street businesses that need support the most," Sewell said.
Rogers said he was pleased the act passed the House.
"The bill will add more flexibility to these loans to help small businesses even more," he said. "It will extend the loan forgiveness period, allow businesses that receive forgiveness to also receive payroll tax deferment and will allow businesses to spend different amounts on payroll costs and mortgage, rent, and other expenses. I hope these modifications will further help our small businesses that are the heartbeat of our local economies."
According to the U.S. Small Business Administration, more than 60,000 Paycheck Protection Program loans have been issued to small businesses in Alabama with each recipient receiving an average PPP loan of about $100,000.
According to Sewell's office, the new bill would provide needed flexibility to the Paycheck Protection Program — originally created by Congress in the CARES Act in April — in order to make this key program functional for the small businesses that need it the most.
Sewell's office provided a lengthy explanation of what the legislation does:
Under the current Paycheck Protection Program, the PPP loan converts to a grant as long as the small business uses the loan within eight weeks of the CARES Act enactment – that is, by June 30 – and uses at least 75 percent of the loan proceeds on payroll and the rest for such necessary expenses as rent, mortgage interest, and utilities. Many small businesses, particularly very small businesses, have reported that, with these restrictions, the loans do not meet their needs.
The bill makes the PPP program more flexible in the following key ways, in order to make it more accessible and usable for the vulnerable small businesses that need it the most:
Allowing loan forgiveness for expenses beyond the 8-week covered period to 24 weeks and extending the rehiring deadline. Back in March, the PPP program was established as an eight-week program, ending on June 30. However, it is clear that the economic effects of the pandemic will impact small businesses long past June 30. The current eight-week timeline does not work for local businesses that could only very recently have customers and those that are only allowed to open with very heavy restrictions. Small businesses need the flexibility to spread the loan proceeds over the full course of the crisis, until demand returns.
Increasing the current limitation on the use of loan proceeds for nonpayroll expenses from 25 percent to 40 percent. Currently, under regulations issued by the Trump Administration, the PPP loans require that no more than 25 percent of loan proceeds can be spent on non-payroll expenses such as rent, mortgage interest, and utilities. This limitation has prevented many small businesses, such as independent restaurants, from applying to the program because their rent is significantly more than 25 percent of their monthly expenses. The 40 percent limitation in this bill is much more realistic.
Extending the program from June 30 to December 31. By ensuring the PPP program will operate for 24 weeks, rather than only eight, this bill will ensure that many more truly small businesses will be able to take advantage of the program.
Extending loan terms from two years to five years. According to the American Hotel and Lodging Association, full recovery for that industry following both the September 11, 2001 terrorist attacks and the 2008 recession took more than two full years. This was also true for many other industries. If the past is any indication of the future, it will take many businesses more than two years to achieve sufficient revenues to pay back the loan.
Ensuring full access to payroll tax deferment for businesses that take PPP loans. The purpose of PPP and the payroll tax deferment was to provide businesses with liquidity to weather the crisis. Receiving both should not be considered double-dipping. Businesses need access to both sources of cash flow to survive.
The Payroll Protection Program Flexibility Act passed on a 417 to 1 vote. Alabama Congressmembers Bradley Byrne, Mo Brooks, Robert Aderholt, Martha Roby, and Gary Palmer also voted for the legislation. It now heads to the Senate for their consideration.
Rogers represents Alabama's 3rd Congressional District. Sewell represents Alabama's 7th Congressional District.
Print this piece