Brooks explains his opposition to impeachment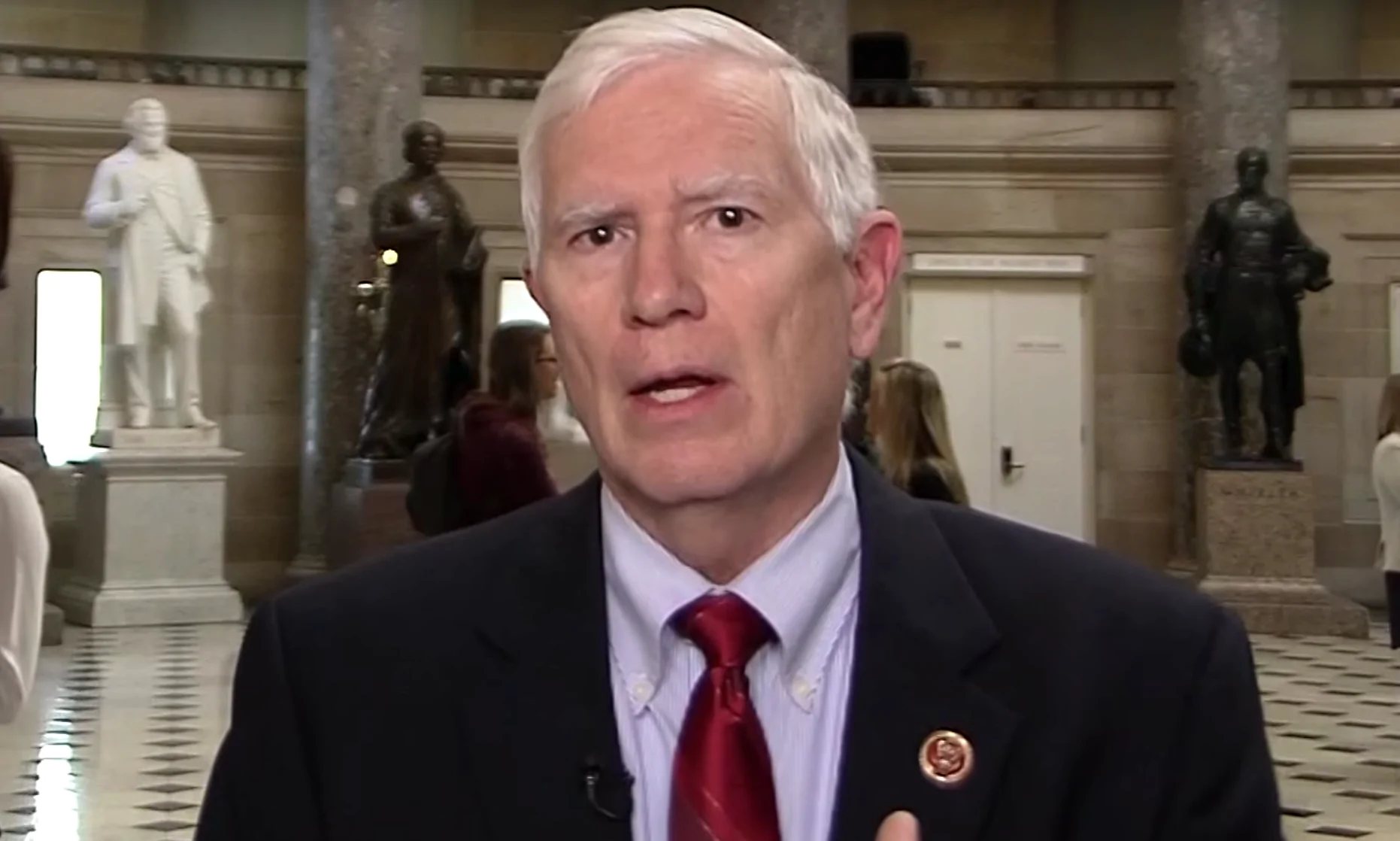 On Wednesday, the Democratic majority of the U.S. House of Representatives voted to impeach President Donald J. Trump (R) on two Articles of Impeachment: obstruction of Congress and abuse of power. Congressman Mo Brooks (R-Huntsville) has been a staunch defender of Pres. Trump throughout this process and released a statement denouncing the Democratic majority for their vote against the President.
"Socialist Democrats have brazenly abused their majority party power in these impeachment proceedings," Brooks said in a statement. "The Constitution imposes a very high bar that must be cleared before an impeachment can trash the votes of American citizens and nullify an election. Only proof of criminal conduct suffices, to-wit: a high crime or misdemeanor, bribery, or treason."
"Over the past 230 years, American elected officials have defined criminal conduct in thousands upon thousands of city, county, state or federal criminal ordinances and statutes," Brooks explained. "Notably, the Socialist Democrats' impeachment articles fail to cite a single criminal ordinance or statute they claim President Trump violated. That absence fatally flaws the Socialist Democrats' impeachment efforts."
"The Socialist Democrats' shameful conduct and motivation is best evidenced by their numerous public statements and promises to impeach President Trump . . . before he was even sworn into office," Brooks continued. "The Socialist Democrats started their impeachment effort with the Russian collusion scam, but there was no evidence of collusion, so that propaganda fell on its face and is not an impeachment article. Next, Socialist Democrats alleged Donald Trump violated various federal campaign laws. But, there was no evidence of campaign law violations, so that propaganda fell on its face and is not an impeachment article. Finally, Socialist Democrats alleged Donald Trump committed bribery. Yet, they fail to cite in the impeachment articles a single bribery statute President Trump allegedly violated. In effect, the Socialist Democrats' impeachment articles are an admission that President Trump did not collude with Russia, has not violated any federal campaign laws, and has not committed bribery."
"Instead of collusion, bribery, or criminal campaign finance law violations, Socialist Democrats allege in their impeachment articles that President Trump committed 'Abuse of Power' and 'Obstruction of Congress'" Brooks explained. "First, under the Constitution, neither of these allegations are impeachable offenses. Second, if they were, then almost every past president including Barack Obama could have been impeached on one impeachment article or the other. More specifically, Barack Obama abused his power (among many other things) when he gave work permits to illegal aliens in direct contravention of federal law that says you can't do that. Barack Obama also obstructed Congress too many times to count concerning the IRS scandal, the Fast & Furious scandal, the Hillary Clinton violation of classified information scandal, and on and on and on. Republicans didn't impeach Obama for abuse of power or obstruction of Congress. Rather, Republicans went to court and sought court orders resolving legal disputes and compelling the Obama Administration to obey the law. Socialist Democrats, in their rush to judgment, failed to give President Trump, and the American people, the same courtesy. Instead, Socialist Democrats resorted to the political equivalent of nuclear war. That is wrong and America has been, and will continue to, pay a heavy price for the Socialist Democrats' dangerous, radical conduct."
"In sum, Socialist Democrats have abused their majority power for political reasons to undermine the president and trash the votes of 63 million Americans. It is a dangerous precedent," Brooks concluded. "It is a threat to our Constitution and Republic. The American people ought to punish the Socialists Democrats for this abuse. It's horrible what Socialist Democrats have done. I hope the American people will hold the Socialist Democrats accountable so that no political party will dare abuse the Constitution's impeachment provisions again."
Alabama Republican Party Chairman Terry Lathan released a statement on Wednesday thanked Brooks and the rest of the Republicans for voting No on impeaching Pres. Trump.
The Alabama Political Reporter spoke with Trump Victory National Finance Committee member Perry O. Hooper Jr. on the situation and he agreed with Brooks' sentiments on the impeachment issue.
"Two fictional articles of impeachment passed the house," Hooper said. "The elites and the condescending Democrats want to void the vote of the American people. It's a sham and a shame. Republicans however now have a clear path to retake the house. The Democrats hate the President more than they care about their constituents. It's just that simple. They now will face the wrath of the voters in November who sent them to Washington to do the peoples work not waste an entire session on raw partisan politics and a fake impeachment."
"This partisan vote will be a stain on the House for generations," Hooper claimed. "Only three Democrats had the courage to stand up to Nancy Pelosi and vote against these fake articles of impeachment. These articles are dead on arrival in the Senate. If there is a trial it should be about Joe Biden and how his son became a very rich man with Chinese and Ukrainian money, while as Vice President Joe Biden served as Obama's point man to these two countries. I personally hope the Senate disposes of these articles immediately simply because these articles are not impeachable offenses and there is no need to waste time on this fraud. There will be plenty to investigate the Bidens. The house would have passed the articles of impeachment if they accused the President of wearing a plaid shirt with striped pants".
Speaker of the House Nancy Pelosi (D-California) did not say if or when she will forward the Articles of Impeachment to the Republican controlled U.S. Senate. Unlike the House, it takes a super majority of the Senate to find the President guilty…..a bar that was not reached in either or the previous two presidential impeachments.
Congressman Mo Brooks represents Alabama's Fifth Congressional District. Brooks is seeking a sixth term in Congress. He faces Chris Lewis in the Republican primary on March 3; but no Democrat qualified to run in the conservative Fifth Congressional District.
U.S. Attorney Jay Town announces resignation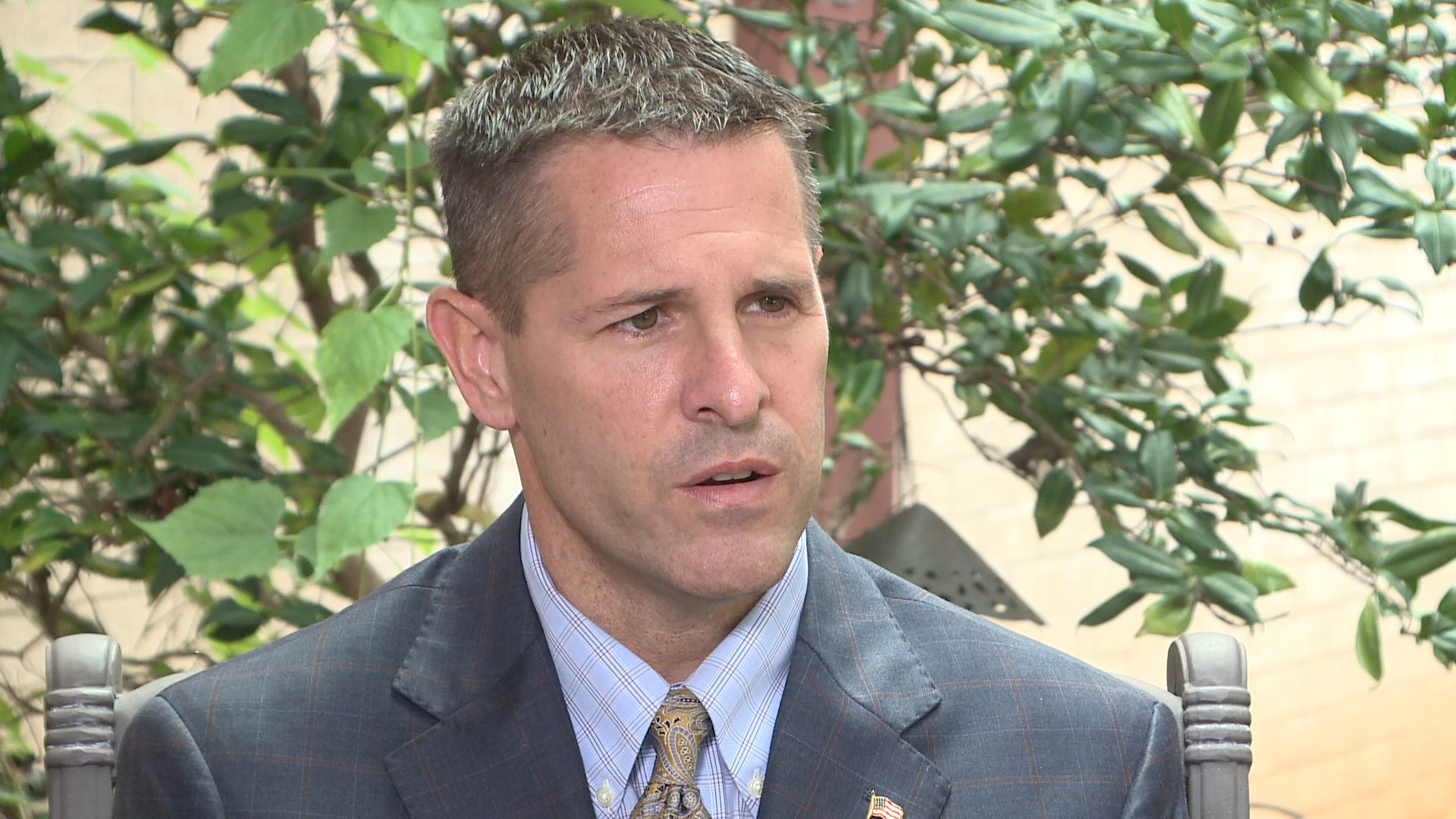 Jay Town, the U.S. attorney for the Northern District of Alabama, on Friday announced his resignation and plans to work at a Huntsville defense contractor and cybersecurity solutions company. 
Town's resignation will be effective Wednesday, July 15, according to a press release. 
"After much thoughtful prayer and great personal consideration, I have made the decision to resign as the United States Attorney of the Northern District of Alabama.  I have tendered my resignation to Attorney General William Barr. General Barr expressed his gratitude for my service to the Department of Justice and to the Northern District and, despite having hoped I would continue in my role, understood and respected my decision," Town said in a statement. 
"I am extremely grateful to President Trump, to whom I also tendered a letter, for his special trust and confidence in me to serve as the U.S. Attorney. It was an honor to be a part of this Administration with an unrivaled class of United States Attorneys from around the nation.  I will forever remain thankful to those who supported my nomination and my tenure as the U.S. Attorney," Town continued.
Town said his job with the unnamed Huntsville defense contractor and cybersecurity solutions company is to begin later this year, and the company is to announce his position "in a few weeks." 
"The Attorney General of the United States will announce my replacement in the coming days or weeks," Town said in the release.  
Town has served in his position since confirmation by the U.S. Senate in August 2017. Prior to that appointment, Town was a prosecutor in the Madison County District Attorney's office from 2005 until 2017.
Attorney General William Barr in a statement Friday offered gratitude for Town's three years of service. 
"Jay's leadership in his District has been immense.  His contributions to the Department of Justice have been extensive, especially his work on the China Initiative and most recently as a Working Group Chair on the President's Commission on Law Enforcement and the Administration of Justice. I appreciate his service to our nation and to the Justice Department, and I wish him the very best," Barr said in a statement.
The U.S. Justice Department in April 2019 notified Gov. Kay Ivey that the department's lengthy investigation into the state's prisons for men found systemic problems of violence, sexual assaults, drugs and corruption which are likely violations of the inmates' Constitutional protections from cruel and unusual punishment. 
Town's office leads the discussions between the U.S Department of Justice and the state on the prison conditions. 
Problems with violence, deaths and drugs in Alabama's overcrowded, understaffed prisons have not markedly improved in the year's since the U.S. Department of Justice released its report.