Company vying to build Alabama's prisons seeks foreign funding as most U.S. firms cut ties
One of the two private prison companies vying to build Alabama's new prisons is looking to a Japanese Bank for financing after many U.S. banks have cut ties with businesses that detain immigrants and run for-profit prisons. 
Tennessee-based CoreCivic, one of four companies that Gov. Kay Ivey's office in November announced  will move forward in a plan to build three new prisons at an estimated cost of $900 million, is seeking a $250 million loan from the Japanese financial firm Nomura Holdings Inc., according to several news accounts. 
CoreCivic and the private prison company Geo Group, another of the four moving forward in Alabama's process to build the new prisons, have both faced increased public pushback for providing housing for immigrants for the U.S. Immigration and Customs Enforcement (ICE), some of which held children in cages along the U.S. border, which spurred condemnation and lawsuits alleging mistreatment and abuse of those detained. 
Earlier this year CoreCivic scrapped a deal with Bank of America in which the company sought the bank's help raising $250 million from investors to pay back revolver debt, according to Forbes. 
Forbes also cited an article by the financial new service Debtwire that reported that the Japanese bank Nomura around Thanksgiving began reaching out to investors to determine whether there was support for a new term loan for CoreCivic. 
The financial services company Moody's announced on Dec. 11 that CoreCivic was seeking a $250 million loan to pay back down on $350 million in bond debt. 
According to Moody's investors to the loan would have first priority claim on a "small, select pool of real estate assets that have active management contracts with US state government partners." 
Wells Fargo, SunTrust, Bank of America, BNP Paribas, Barclays and Fifth Third Bankcorp have all said the banks would stop financing private prison and immigration detention companies.
Without access to those banks, CoreCivic and Geo Group stand to lose 72 percent, or $1.9 billion, of the companys' current available financing, according to a joint report in July by In the Public Interest and several other groups.  
Birmingham-based Regions Bank continues to provide financing to CoreCivic, however, a Spokeswoman for Regions confirmed for APR on Wednesday. 
In a statement to Forbes in September a Regions spokesperson wrote that "we recognize that people have differing views about the private sector's involvement in prisons. This is a complex issue that government officials and policymakers are in the best position to address directly."
APR's questions to CoreCivic about the company's financing plans if the company is selected to build one or more of Alabama's three new prisons went unanswered on Wednesday. 
In addition to Regions, four other regional banks still provided financing to CoreCivic as of September, according to Forbes, which included Citizens in Rhode Island, Nashville-based Pinnacle Bank, First Tennessee Bank in Memphis and Georgia-based Synovus Bank. 
Bloomberg reported on Wednesday that CoreCivic had also previously sought the $250 million loan from Citizens Financial Group Inc., but that the deal fell through. 
"We do maintain a commitment to lending to companies that conduct their business in a socially responsible manner," wrote Peter Lucht, a spokesman for Citizens, in an email to Bloomberg. "If that is not the case we are prepared to exit those relationships."
An investment portfolio manager at TwentyFour Asset Management on Monday wrote about CoreCivic's struggles finding financing due to pushback on the company's involvement with detention centers and private prisons, and referred to such social and political pressures as Environmental, Social and Governance (ESG) factors. 
"CoreCivic's difficulty in placing the deal is the result of the increased inclusion of ESG factors in the investment process of many fixed income investors. Despite the company's improving fundamentals, this increased focus on ESG has eroded its access to markets and made placing even a small, BB+ rated loan a significant challenge," wrote Pierre Beniguel, a portfolio manager at TwentyFour Asset Management in a post on Monday. 
Alabama's violent, overcrowded and understaffed prisons face the possibility of a federal takeover. The U.S. Department of Justice detailed the those problems in a report released in April that states Alabama may be in violation of prisoners' Constitutional rights. 
Under the current plan the companies looking to build the prisons would lease the facilities to the state but would not operate the prisons. 
The Alabama Department of Corrections expects to receive build proposals from the four contenders in the spring of 2020.
Print this piece
Pardons and Paroles: Restarting parole hearings "under review" amid COVID-19 crisis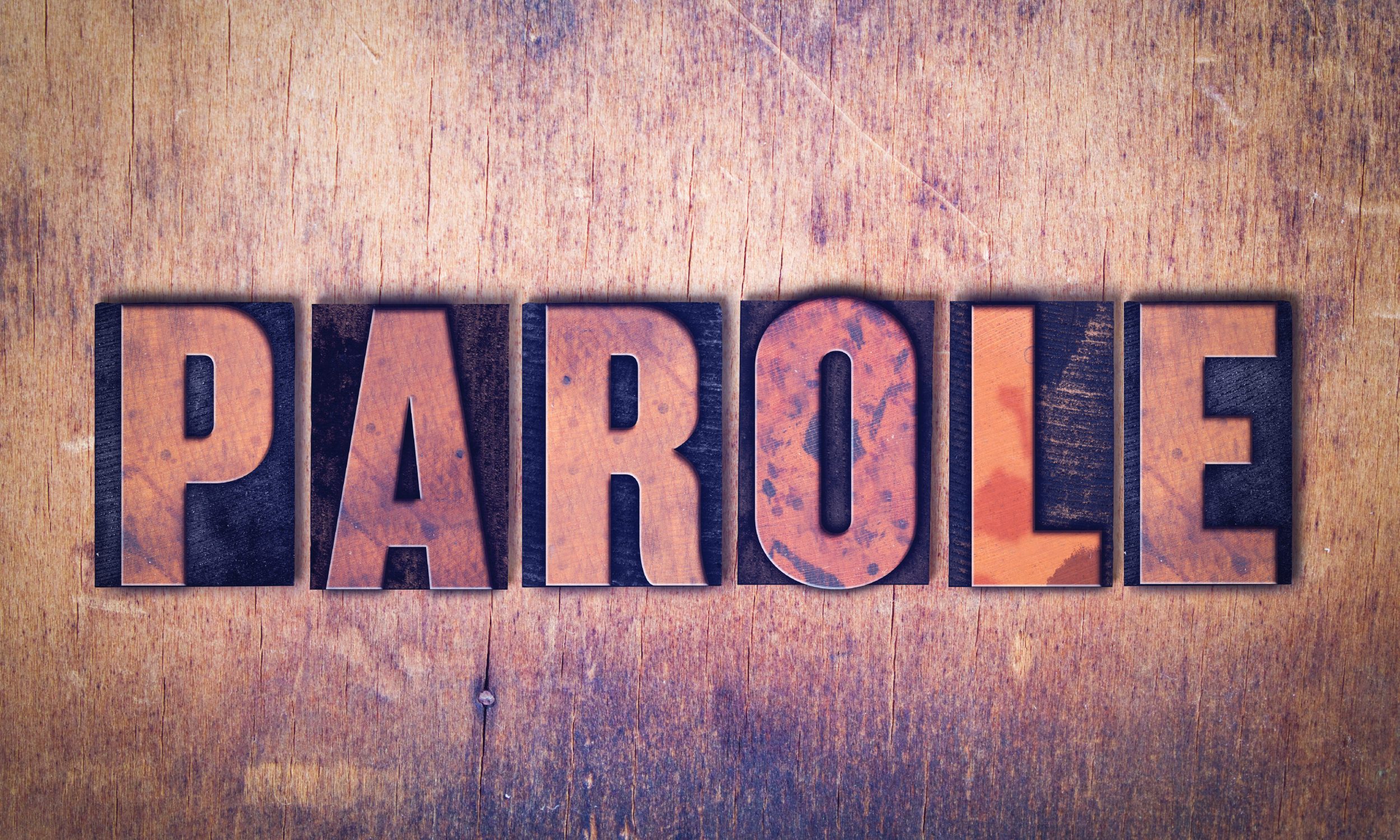 The Alabama Bureau of Pardons and Paroles is reviewing the possibility of restarting parole hearings through virtual means during the COVID-19 crisis, a bureau spokesman said Thursday. 
Terry Abbott, spokesman for the Bureau of Pardons and Paroles, in a message to APR said that both a Wednesday report by the ACLU of Alabama on a decline in parole hearings and the possibility of resuming hearings via teleconferencing are under review. 
"We are in continuing discussions with the Governor's Office in an effort to restart pardon and parole hearings as safely and efficiently as possible during this very difficult time for the people of Alabama," said ABPP director Charlie Graddick in a statement Thursday. "The Bureau hopes to announce a plan and timetable soon."
Graddick said that the resumption of hearings "is a complex issue given the national health emergency, stringent laws governing the Board's hearing process, including a thirty-day notice requirement to crime victims and officials, and the legal requirements providing crime victims and other stakeholders the opportunity for meaningful in person participation."
The ACLU of Alabama's Campaign for Smart Justice's report shows that almost 4,000 people were eligible for parole hearings before April 1, 2020, but since November, the bureau has scheduled an average of 173 parole hearings per month, which is "less than half the average number of monthly hearings in FY 2019, and only a third of the average number of hearings held in FY 2018." 
In September 2019, Gov. Kay Ivey appointed former Attorney General Charlie Graddick as executive director of ABPP, and former Jefferson County prosecutor and Assistant Attorney General Leigh Gwathney as chair of the parole board. 
The report notes that Graddick suspended all hearings in September and October, and when hearings resumed in November, the number of persons receiving a hearing declined sharply. 
"Additionally, the current board has denied release in 85 percent of cases considered. Only 133 people were granted parole out of the 866 cases considered in the last five months, a grant rate of just 15 percent," the report states. 
During fiscal year 2019, the board's parole grant rate was 31 percent, and in FY 2018, was 54 percent, according to the report. 
"Unless there is a dramatic increase in the number of parole hearings and parole grants, Alabama's prison population will continue to skyrocket," ACLU's report states. 
Aabama's prisons were at 170 percent capacity in January, according to an Alabama Department of Corrections (ADOC) report. 
As of Tuesday, the last day ADOC had updated testing figures, 30 inmates had been tested, but no inmate was positive for COVID-19. There were seven pending test results for inmates, however. 
Two ADOC employees have tested positive for the virus. An employee at Staton Correctional Facility in Elmore County and at the St. Clair Correctional Facility both tested positive for COVID-19. 
Rep. Chris England, D-Tuscaloosa, in numerous tweets this week has called on the bureau to restart parole hearings by using an order by Ivey that allows board meetings to safely take place during the COVID-19 crisis.  
Ivey's March 18 order allows state government bodies to "establish a quorum, deliberate, and take action- by means of telephone conference, video conference or other similar communications equipment" in light of the COVID-19 pandemic. 
England on Thursday cited an Al.com article that quotes Ivey's press secretary, Gina Maiola, as saying Ivey recognized the importance of keeping Alabama's criminal justice system functioning and included the option of holding virtual meetings in her order. 
"@ALBPP seems that @GovernorKayIvey expected the Board to use the March 18th order to figure out a way to hold hearings and not cancel them. It has become clear that the Bureau's mission is basically not to parole anyone, crisis or not." England said in a Thursday mornring tweet. 
England in one tweet also noted that the Georgia Board of Pardons and Paroles is considering releasing some inmates serving for non-violent crimes to community corrections programs to serve the remainder of their sentences outside of prison, as reported by WTVM. 
England told APR by phone Thursday that it doesn't make sense that when all aspects of the state government are scrambling to address the crisis, a major component isn't acting to help. 
"It would seem that the default position of the bureau has become, in times of challenge or controversy, just to stop holding hearings," England said. 
England also said the bureau should be reviewing and releasing inmates who have serious medical problems, who are much more likely to suffer serious complications or death from COVID-19.  
"If COVID-19 ever invaded our prison system we would basically be giving them a death sentence," England said.
Print this piece