Chip Brown to reintroduce bill allowing judges to hold those charged with violent crimes without bail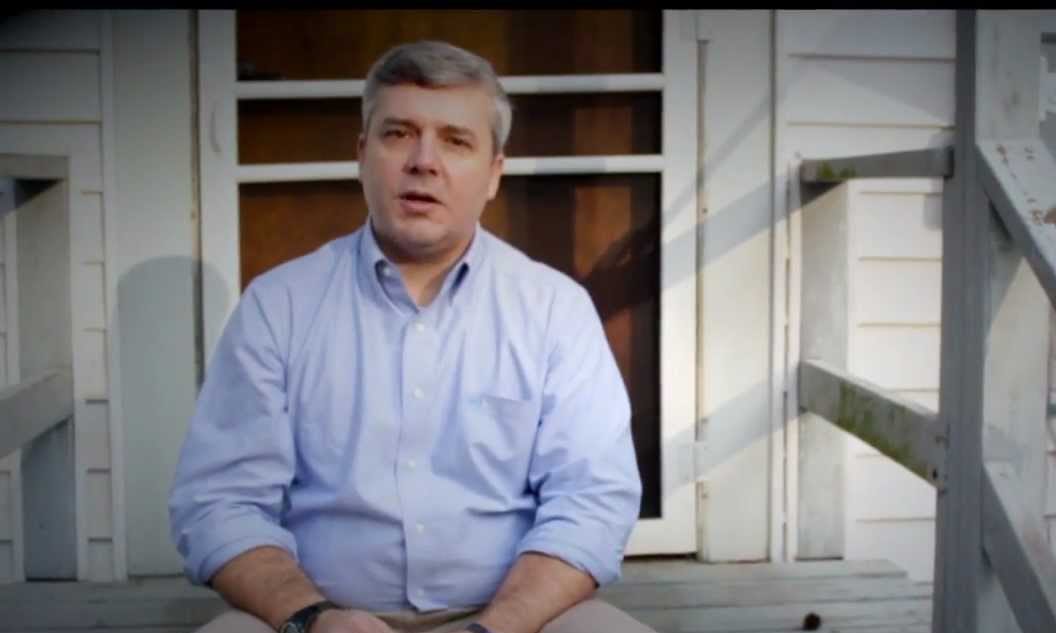 Alabama Rep. Chip Brown, R-Mobile, on Thursday announced plans to once again file a constitutional amendment that would allow judges to hold more people charged with violent crimes in jail without bail. 
Brown's filed similar legislation last year, but after passing in the state House in a 92-3 vote it failed to clear the Alabama Senate Judiciary Committee. 
Brown told APR on Thursday that last year they simply "ran out of time" during the legislative session, but that he feels confident he'll get the measure on statewide ballots this year. 
"There's been some high profile cases that this could have had a direct impact on, possibly, so I think the mood is there," Brown said. 
Brown noted that Ibraheed Yazeed, charged with capital murder in connection with the death of 19-year-old college student Aniah Blanchard in November, was out on bond after being charged with violent crimes with Blanchard was killed. 
Yazeed had previously been charged with two counts of kidnapping, two counts of robbery and one count of attempted murder involving the robbery and beating of two men at a hotel in January, according to court records.  
Brown's proposal would allow voters to decide whether to amend section 16 of the Alabama Constitution, which reads "all persons shall, before conviction, be bailable by sufficient sureties, except for capital offenses, when the proof is evident or the presumption great; and that excessive bail shall not in any case be required." 
Brown proposes changing that section to read "If no conditions of release can reasonably protect the community from risk of physical harm to the accused, the public, or both, ensure the presence of the accused at trial, or ensure the integrity of the judicial process, the accused may be detained without bail. Excessive bail shall not in any case be imposed or required." 
Under the proposed changes prosecutors and judges would be able to keep a person charged with a Class A violent crime locked in jail without bond. 
"It's very limited in scope," Brown said, adding that the legislation is supported by both the Alabama Association of Chiefs of Police and the Alabama Sheriff's Association. 
"The first issues we discussed was potential impacts on any jail overcrowding. Their opinion in my opinion is that it would have very minimal impact on the situation," Brown said, adding that the change wouldn't be mandatory. "It gives the judge the discretion, the opportunity to deny bond to someone who is potentially an imminent threat to the community, to themselves or who is a flight risk." 
Bill Partridge, president of the Alabama Association of Chiefs of Police and Oxford Police Chief, told APR in a message Thursday that the association supports Brown's legislation and agrees that violent offenders who pose a threat to society should not be allowed to be free prior to a hearing by a competent court. 
If the legislation becomes law, district attorneys would have to request an evidentiary hearing, which the judge could approve or deny, and if a hearing is granted and the evidence discussed, the judge could still chose to grant a bond for the defendant, Brown said. 
APR's attempts to reach the Alabama Sheriff's Association for comment Thursday were unsuccessful. 
Brown said that during last year's legislative session he hadn't heard any pushback from groups concerned about his proposal.
Fox 10 reported in May that the Southern Poverty Law Center and the American Civil Liberties Union of Alabama opposed the legislation, arguing it could allow people charged with relatively minor crimes to be jailed without bail. Attempts to reach both groups for comment on Thursday were unsuccessful.
Sonny Brasfield, executive director of the Association of County Commissions of Alabama, told APR on Friday of concerns about how the legislation might impact county finances.
"The proposed legislation highlights a very serious problem in operating county jails in every corner of Alabama – a problem that has gone unnoticed and unaddressed for far too long," Brasfield said in a message Friday morning. "Today, hundreds, if not thousands, of inmates sit in county jails awaiting trial.  The local taxpayers shoulder the total cost – except for $2.25 per day for the cost of meals.  Even though each of these inmates is charged with a state crime and, when convicted, will eventually make his or her way to the state system, it is the county governing body that must fund the operation of the jail to house these prisoners."
Brasfield said that prison reforms in 2015 resulted in state inmates filling county jails but came with no state money to pay for their confinement or medical costs.
"The specific legislation being discussed seeks to address a very serious situation – and one that is of concern to counties. We certainly understand and respect the motivation behind this particular bill,' Brasfield said. "But any change in our process for handling inmates will come with an enormous price tag. And we believe it is time the state begins to shoulder the costs that are stressing county jails to the breaking point."
Brasfield said during the 2020 legislative session the association's main focus will be to address the inmate crisis at the county level – "a crisis that is no less serious than the situation at the Alabama Department of Corrections that has dominated public attention over the last decade."
Print this piece
Private prison company eyes Elmore County land for one of state's new prisons
Editor's note: The story was updated Feb. 12, 2020, to reflect that the private company Corvias has also pulled out of the procurement process. 
The private prison company CoreCivic for more than two years has been eying land just outside the city of Tallassee in Elmore county to build one of Alabama's planned three new prisons, something several locals say they don't want and weren't aware of until last month. 
Meanwhile, the Elmore County Commission argues that the prison should be located on state-owned land where the closed Draper prison stands, about 30 miles west of the proposed site. 
CoreCivic's push to get one or more of the state's three contracts to build the prisons comes as two of the other private companies, Geo Group and Corvias, have dropped out of the running.  
The architecture firm Goodwyn, Mills and Cawood in recent weeks have been conducting surveys and soil testing of the 376 acres on Rifle Range Road, which is owned by a local man, Ken Maddox, according to tax records and interviews with residents. The property had been listed for just more than $1 million. 
If the Alabama Department of Corrections selects the site work could begin as early as the fall on a medium or maximum security prison to house between 3,100 and 3,900 incarcerated people.  
Leslie Ogburn, who lives and works on land next to the proposed site on Rifle Range Road, told APR on Sunday that local residents found out about the plan approximately two weeks ago, when land surveyors began working on the property. 
"There's been a lot of backlash from the community over it," Ogburn said. "All three of our schools would be within four miles of the prison." 
There's also the stigma of being a small town centered around a massive prison, Ogburn and other residents told APR on Sunday. 
Ogburn started an online petition asking residents to sign their names opposing the prison. As of Tuesday evening more than 1,5oo people had done so. She plans to deliver those signatures to Gov. Kay Ivey's office. 
Alan Parker built a home for himself and his wife on Rifle Ridge Road three years ago to get away from bustling Montgomery, where he runs a landscaping business he told APR he'll soon retire from. He lives about a quarter-of-a-mile down the road from the site, and said he's worried about his property values if it's built. 
"My wife retired from the state health department. We're empty-nesters and just wanted to have a nice country place," Parker said. 
He was also concerned that the matter didn't come out from local officials sooner, and thinks the secrecy was purposeful. 
"A super-prison with 4,000 people? They would have to sneak around everybody's back to get that in around here," Parker said.
Alabama's violent, overcrowded and understaffed prisons face the possibility of a federal takeover. The U.S. Department of Justice detailed the those problems in a report released in April 2019 that found that Alabama may be in violation of prisoners' Constitutional rights. 
Under Gov. Kay Ivey's plan, private companies would build the prisons and the state would lease and operate them. The Alabama Department of Corrections has estimated the cost of all three new prisons to be approximately $900 million. 
The proposed site on Rifle Range Road is just outside the Tallassee city limits, but falls within the city's utility coverage area. 
Tallassee Mayor Johnny Hammock in recent days has faced public pressure for not telling residents of the proposal sooner, and on social media some questioned a trip he took to Arizona to visit CoreCivic prisons. 
Hammock told APR on Monday that shortly after taking office in October 2016 he was approached by the Elmore County Industrial Development Authority (ECIDA) asking if he knew of 2016 acres available for sale in the city's industrial park, without saying what the land was needed for. Hammock said he told them the park had no such available property. 
Hammock said some time in 2017, although he couldn't recall exactly when, he was again contacted by the ECIDA and told they'd located land on Rifle Ridge Road and was asked to sign a non-disclosure agreement with CoreCivic, which he did, and was told hat the company was looking at the Rifle Range Road site for a prison. 
Hammock's first discussion with CoreCivic predates Gov Kay Ivey's administration, and would have happened likely after former Gov. Robert Bentley in January 2017 called for a plan to build four new prisons. That plan, which would have required the state to borrow $800 million, failed. Ivey's plan was a slight tweak of Bentley's, cut the prisons to three and removed the need to borrow the money, instead going with a build-lease proposal.
Hammock said he later took a weeklong trip with an engineer the city uses to Arizona to see CoreCivic facilities and talk with local municipal leaders. He said the city paid for the plane tickets, some meals and for the engineer's time spent in Arizona and work done back in Alabama drafting plans for infrastructure at the Rifle Range Road site.
Hammock said that all together, the trip and engineering work cost approximately $10,000 and that the ECIDA, Which is a separate entity from the county, paid for the hotel stay. CoreCivic paid nothing toward the trip, he said. 
About two weeks ago word began circulating around Tallassee that a private prison company might build on Rifle Range Road, Hammock said, so he called CoreCivic and said he'd have to discuss this with residents. 
"I said, 'Hey look, I ran a campaign on transparency and I know we're supposed to be hush-hush about this but I'm not going to lie to people,'" Hammock said. "So they said, tell them what you know." 
Hammock has said that a prison on Rifle Ridge Road would boost the city's utility revenues – Hammock is both the mayor of Tallassee and also the city's superintendent of utilities – provide jobs and spur economic growth. He said more than 700 people in Elmore County work for the Alabama Department of Corrections. 
"What if they move it somewhere and it's out of commuting distance and these people move out of our area?" Hammock said. "I have to look at it from every angle." 
Troy Stubbs, chairman of the Elmore County Commission, told APR on Monday that the commission learned on Aug. 28, 2018, that a private prison company was looking at land in Tallassee, and that a meeting was set up the following week with Hammock, ECIDA and county officials to discuss the matter. 
County officials stressed in that meeting a desire for the prison to be located on the Draper prison site, Stubbs said, but that state law does not allow private companies to build on state-owned land. 
"We believe that that whole area has the current infrastructure in place, from water and sewer and everything else, that if it's ready to build immediately," Stubbs said of the Draper site. 
Stubbs said that throughout 2019 the county commission has worked with Gov. Kay Ivey's office, Alabama Department of Corrections commissioner Jeff Dunn and state legislators to ask for an amendment to state law that would allow the Draper site to be considered. 
Asked if CoreCivic is also considering the Draper site, Stubbs said that the commission hasn't given the company any tours of the land, but that it's possible CoreCivic has visited it. 
Hammock said he wasn't certain if the Draper site was still being considered by the company, and that CoreCivic doesn't discuss with him other potential sites, but that the Draper property was in play early on. 
ADOC in statements to APR this week confirmed that Geo Group and Corvias have pulled out of the procurement process.
"The Alabama Department of Corrections is pursuing a delivery model tailored specifically to the State's needs, which will allow the successful developer teams to finance, design, build, and maintain three new men's prisons. This delivery model is unique in that the new facilities will not be private prisons, as the State will lease and operate the facilities," ADOC's statement reads.  "Participating in the procurement process requires significant investments from the developer teams; therefore, it is typical part of the process for teams to withdraw if they recognize the delivery method is not an ideal match for their business model."
Alabama Prison Transformation Partners, a partnership including B.L. Harbert International and Star America, remain in the running, along with CoreCivic.
Both Geo Group and CoreCivic have faced increased public pushback for providing housing for immigrants for the U.S. Immigration and Customs Enforcement, which spurred condemnation and lawsuits over abuse of those detained. 
According to The Washington Post both private prison companies have struggled to access funding as multiple investors have stopped providing capital to private prison operators. 
APR reported in December that CoreCivic was looking to a Japanese Bank for financing, but that Birmingham-based Regions Bank continues to provide financing to CoreCivic. 
Stubbs said that the disapproval from some local residents in Tallassee over the prison proves the fact that, unlike other economic development projects, prisons are unique.
"You need the public on your side," Stubbs said. People who live near one of the county's two existing prisons are already used to living close to the facilities, he said. 
The Elmore Correctional Facility, classified as a medium custody facility, houses 1,176 inmates north of Montgomery, and the Staton Correctional Facility, which opened in 1978 about 12 miles west of Wetumpka, has beds 1,376 medium custody inmates. Draper prison opened in 1939 and was designed for 650 inmates. It closed in 2018. 
Stubbs said neither he nor any other commissioner or member of the ECIDA were asked by CoreCivic to sign non-disclosures, and were kept "out-of-the-loop" on the company's plans for the Rifle Range Road site. 
Elmore County commissioner Mack Daugherty, whose district includes the Rifle Range Road site, on Jan. 30 got a call from a landowner next to the site asking why engineers were doing core samples and discussing the possibility of a prison being built, Stubbs said. 
Janice Wisener, whose family for three generations has operated a 470-acre farm that connects to the proposed prison site on Rifle Range Road, told APR on Monday that those engineers stopped in her driveway two weeks ago and said they were there to look at land next door, but declined to say why. 
"It's a mess," Wisener said, adding that she worries for her family's safety if it's built. "It's a lot to think about." 
Hammock said he understands why some are concerned, and that it might just cost him his reelection this year, but that he wasn't going make things difficult for Gov. Kay Ivey's office. Tallassee has gotten $4 million in state grants in recent years, he said. 
"I don't know how I would feel if I lived out there on Rifle Range Road across the street from it either," Hammock said. "It's mixed emotions. If somebody wants to blame somebody on it, they're probably going to blame me." 
Proposals from the private companies are to be submitted in April, and ADOC is to make selections during middle to late summer. Work could begin on the first prison in the fall.
Print this piece