Condoleezza Rice visited the state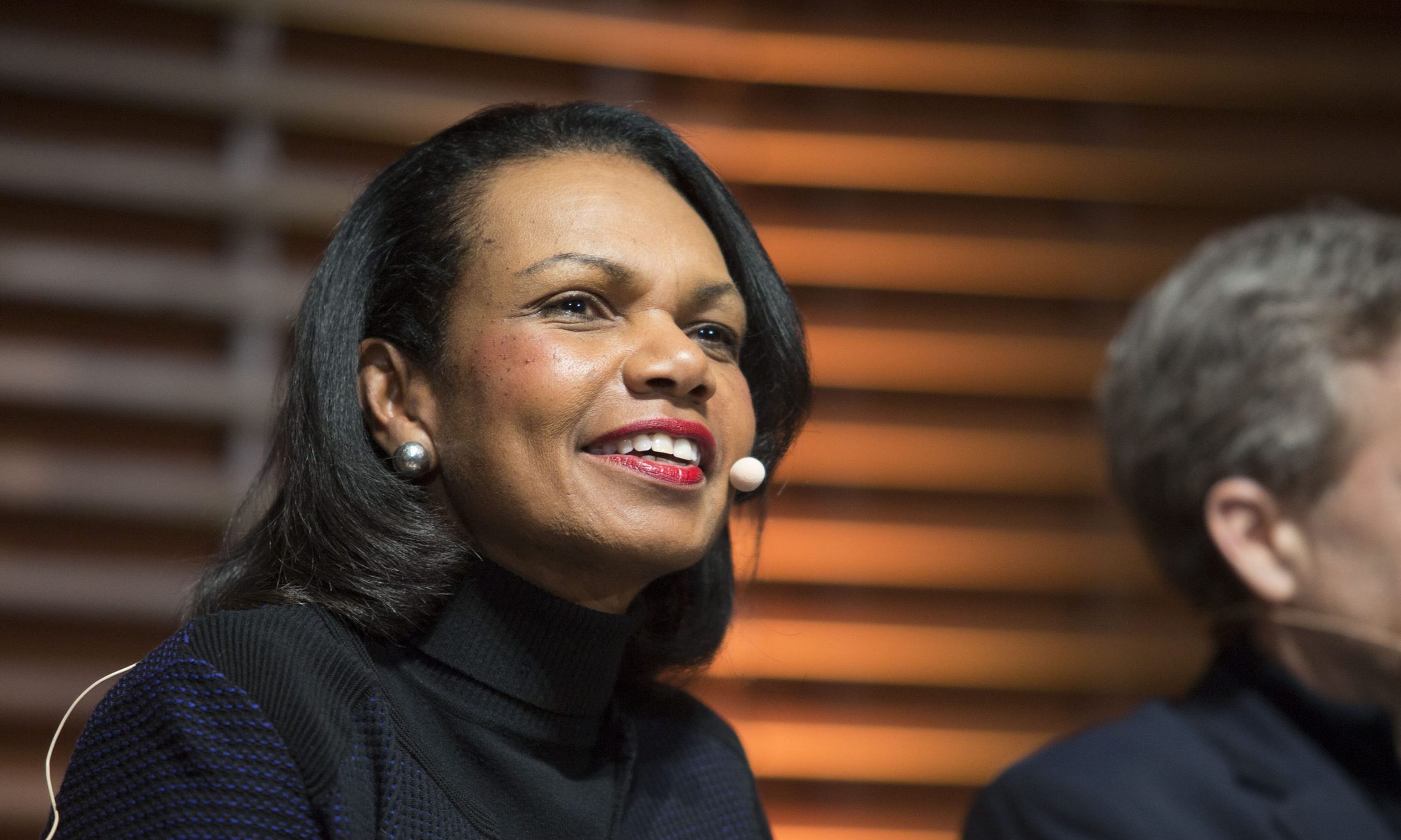 Dr. Condoleezza Rice visited Alabama last week as part of the state's Bicentennial events on December 13 and 14 in Montgomery. Dr. Rice also was a guest of the Westminster Presbyterian Church USA and the Alabama School of Fine Arts at the Dorothy Jemison Day Theater in Birmingham on December 12.
Dr. Rice served as the 66th Secretary of State of the United States to President George W. Bush (R).
Rice is the granddaughter of Rev. John Wesley Rice, Sr., the church's first pastor. Dr. Rice grew up in the church's manse during her formative years while her father, Rev. John W. Rice, Jr., who was assistant pastor, assumed the role of pastor after his father.
Dr. Rice was the first African American woman to serve as Secretary of State. Prior to that she served as President George W. Bush's National Security Advisor, the first woman to serve in that position.
Economic developer and historian Dr. Nicole Jones attended both events.
"On Thursday 12 December, Condoleeza Rice visited Birmingham to speak on her experiences growing up in Westminster Presbyterian Church and serving as US Secretary of State and as national security advisor," Dr. Jones told the Alabama Political Reporter. "Dr. Rice emphasized the importance of education as a bridge for economic opportunity and advancement. Condoleeza Rice expressed how she greatly enjoys teaching others once again as a professor at Stanford University."
Dr. Jones said that, "The event, held to commemorate Westminster Presbyterian Church's 75th year, was a wonderful opportunity to learn from an expert in foreign policy and diplomacy."
Rice was an international affairs fellow of the Council on Foreign Relations, and also served as special assistant to the director of the Joint Chiefs of Staff. Rice had previously served on the National Security Council as the senior director of Soviet and Eastern Europe Affairs and Advisor to President George H. W. Bush (R) during the dissolution of the Soviet Union and German reunification from 1989 to 1991.
Dr. Rice was appointed to the College Football Playoff Committee (formerly the Bowl Championship Series) in 2013. She is an accomplished classical pianist, and has played with internationally renowned cellist, Yo Yo Ma, on several occasions, most recently at the Kennedy Performing Arts Center in Washington, DC, as part of the 2017 Kennedy Center Arts Summit. Rice is also a fellow of the American Academy of Arts and Sciences.
Rice served as a professor and provost at Stanford University until 1999. After her public service with Pres. George W. Bush's administration Rice returned to Stanford University in 2009 as a political science professor and the Thomas and Barbara Stephenson Senior Fellow on Public Policy at the Hoover Institution, a position she currently holds. Dr. Rice also currently serves as the Denning Professor in Global Business and the Economy at the Stanford Graduate School of Business, a professor of political science at Stanford University.
During Rice's childhood, Birmingham was a segregated city. Rice was eight years old when the Ku Klux Klan bombed the Sixteenth Street Baptist Church in Birmingham, killing four little girls, including 11 year old Denise McNair, whom Rice often played dolls with.
Birmingham celebrated its 148th anniversary as a city on Thursday, December 19.
Dr. Rice is a favorite daughter of Westminster Presbyterian Church and was featured during the church's 65th Anniversary celebration and the church's 75th anniversary as well.
Westminster Presbyterian Church is part of the Presbyterian Church USA and the Presbytery of Sheppards and Lapsley. The church is located at 20 Sixth Avenue South, Birmingham, AL 35211. Rev. Jerome Bell is the Interim Pastor.
Print this piece
Sen. Doug Jones calls on Alabama governor to order shelter-in-place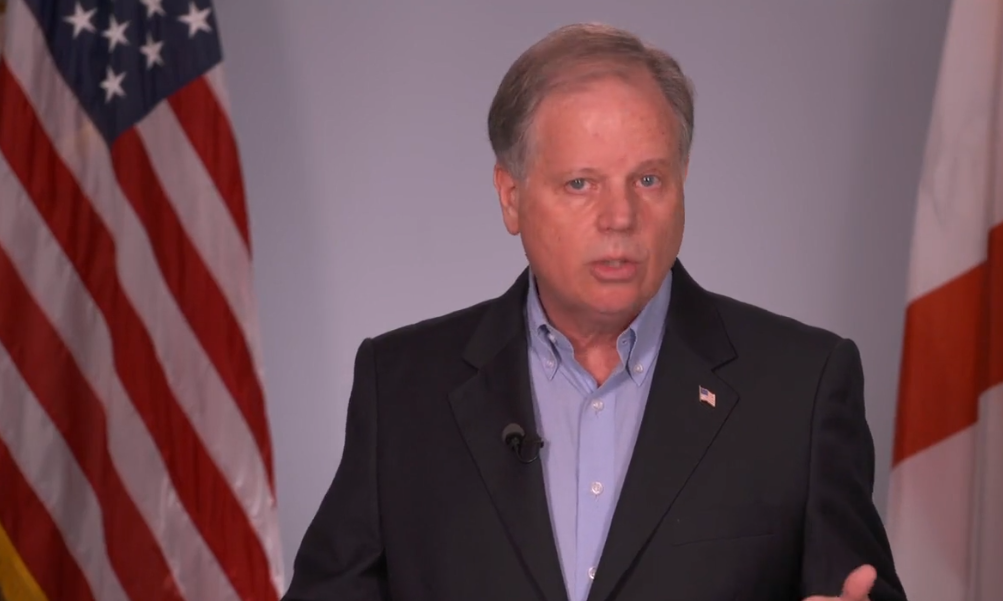 Alabama Sen. Doug Jones during a virtual town hall on Thursday called on Gov. Kay Ivey to implement a statewide shelter-in-place or stay-at-home order.
"I have been promoting stay at home orders for some time," Jones said, adding that he "absolutely" thinks the state should implement such an order.
"The reason I would like to see one is because it sends a strong message to the people of Alabama of how significant it is to use the social distancing, to use whatever means necessary to stop the spread of this virus," he said.
Jones said an order from the governor would have more force than social media messages asking people to stay home.
Public health experts have also called for such measures.
"People's health is about the least political thing there should be," said Dr. Jeanne Marrazzo, the director of the Division of Infectious Diseases and a professor of medicine at The University of Alabama Birmingham, who participated in the town hall. "I don't care what you call it, but the messaging should be consistent. We should all be playing from the same playbook."
Ivey has said she is trying to balance the economy and public health by closing beaches and closing some non-essential businesses. But she has not ordered people to stay home. She has said she doesn't want to put more strain on the economy by adding a more restrictive shelter-in-place order.
"The governor remains committed to exploring all options and has not ruled anything out, but she hopes that we do not need to take this approach," Ivey's spokesperson said Wednesday. "The governor's priority is protecting the health, safety and well-being of all Alabamians, and their well-being also relies on being able to have a job and provide for themselves and their families. Many factors surround a statewide shelter-in-place, and Alabama is not at a place where we are ready to make this call."
Jones said what would be best for the economy is to defeat the virus.
"We help this economy by staying home because we can stop the spread, and we can get rolling again pretty soon," Jones said.
Jones also encouraged the president to continue to invoke the Defense Production Act to direct companies to manufacture more personal protective equipment, testing supplies and ventilators for hospitals fighting the virus. "We need to have more and if it takes an invoking of the Defense Production Act, then so be it."
In the town hall, Jones warned that Alabama is on the verge of a health care crisis. As of Thursday morning, there are nearly 1,200 lab-confirmed cases of the virus in the state and at least 32 deaths.
"Our healthcare response is getting overwhelmed," Jones said.
Jones continued to call on Alabamians to heed the advice of medical professionals who are asking people to stay home except for most essential needs.
"Listen to the medical professions. Do it for yourself and do it for your parents and do it for each other," Jones said.
Print this piece