Condoleezza Rice visited the state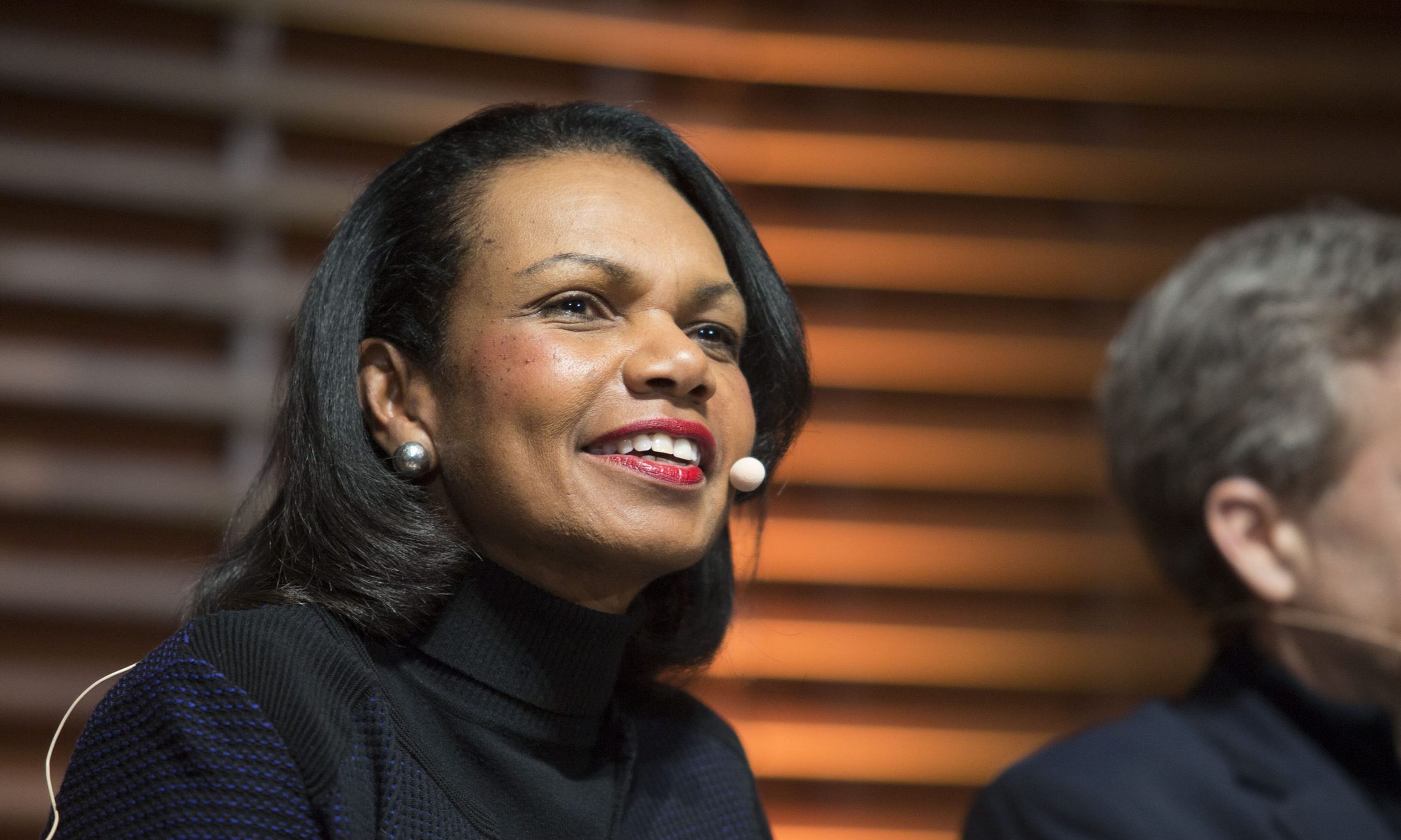 Dr. Condoleezza Rice visited Alabama last week as part of the state's Bicentennial events on December 13 and 14 in Montgomery. Dr. Rice also was a guest of the Westminster Presbyterian Church USA and the Alabama School of Fine Arts at the Dorothy Jemison Day Theater in Birmingham on December 12.
Dr. Rice served as the 66th Secretary of State of the United States to President George W. Bush (R).
Rice is the granddaughter of Rev. John Wesley Rice, Sr., the church's first pastor. Dr. Rice grew up in the church's manse during her formative years while her father, Rev. John W. Rice, Jr., who was assistant pastor, assumed the role of pastor after his father.
Dr. Rice was the first African American woman to serve as Secretary of State. Prior to that she served as President George W. Bush's National Security Advisor, the first woman to serve in that position.
Economic developer and historian Dr. Nicole Jones attended both events.
"On Thursday 12 December, Condoleeza Rice visited Birmingham to speak on her experiences growing up in Westminster Presbyterian Church and serving as US Secretary of State and as national security advisor," Dr. Jones told the Alabama Political Reporter. "Dr. Rice emphasized the importance of education as a bridge for economic opportunity and advancement. Condoleeza Rice expressed how she greatly enjoys teaching others once again as a professor at Stanford University."
Dr. Jones said that, "The event, held to commemorate Westminster Presbyterian Church's 75th year, was a wonderful opportunity to learn from an expert in foreign policy and diplomacy."
Rice was an international affairs fellow of the Council on Foreign Relations, and also served as special assistant to the director of the Joint Chiefs of Staff. Rice had previously served on the National Security Council as the senior director of Soviet and Eastern Europe Affairs and Advisor to President George H. W. Bush (R) during the dissolution of the Soviet Union and German reunification from 1989 to 1991.
Dr. Rice was appointed to the College Football Playoff Committee (formerly the Bowl Championship Series) in 2013. She is an accomplished classical pianist, and has played with internationally renowned cellist, Yo Yo Ma, on several occasions, most recently at the Kennedy Performing Arts Center in Washington, DC, as part of the 2017 Kennedy Center Arts Summit. Rice is also a fellow of the American Academy of Arts and Sciences.
Rice served as a professor and provost at Stanford University until 1999. After her public service with Pres. George W. Bush's administration Rice returned to Stanford University in 2009 as a political science professor and the Thomas and Barbara Stephenson Senior Fellow on Public Policy at the Hoover Institution, a position she currently holds. Dr. Rice also currently serves as the Denning Professor in Global Business and the Economy at the Stanford Graduate School of Business, a professor of political science at Stanford University.
During Rice's childhood, Birmingham was a segregated city. Rice was eight years old when the Ku Klux Klan bombed the Sixteenth Street Baptist Church in Birmingham, killing four little girls, including 11 year old Denise McNair, whom Rice often played dolls with.
Birmingham celebrated its 148th anniversary as a city on Thursday, December 19.
Dr. Rice is a favorite daughter of Westminster Presbyterian Church and was featured during the church's 65th Anniversary celebration and the church's 75th anniversary as well.
Westminster Presbyterian Church is part of the Presbyterian Church USA and the Presbytery of Sheppards and Lapsley. The church is located at 20 Sixth Avenue South, Birmingham, AL 35211. Rev. Jerome Bell is the Interim Pastor.
Print this piece
Opponents accuse Tuberville of supporting amnesty for undocumented immigrants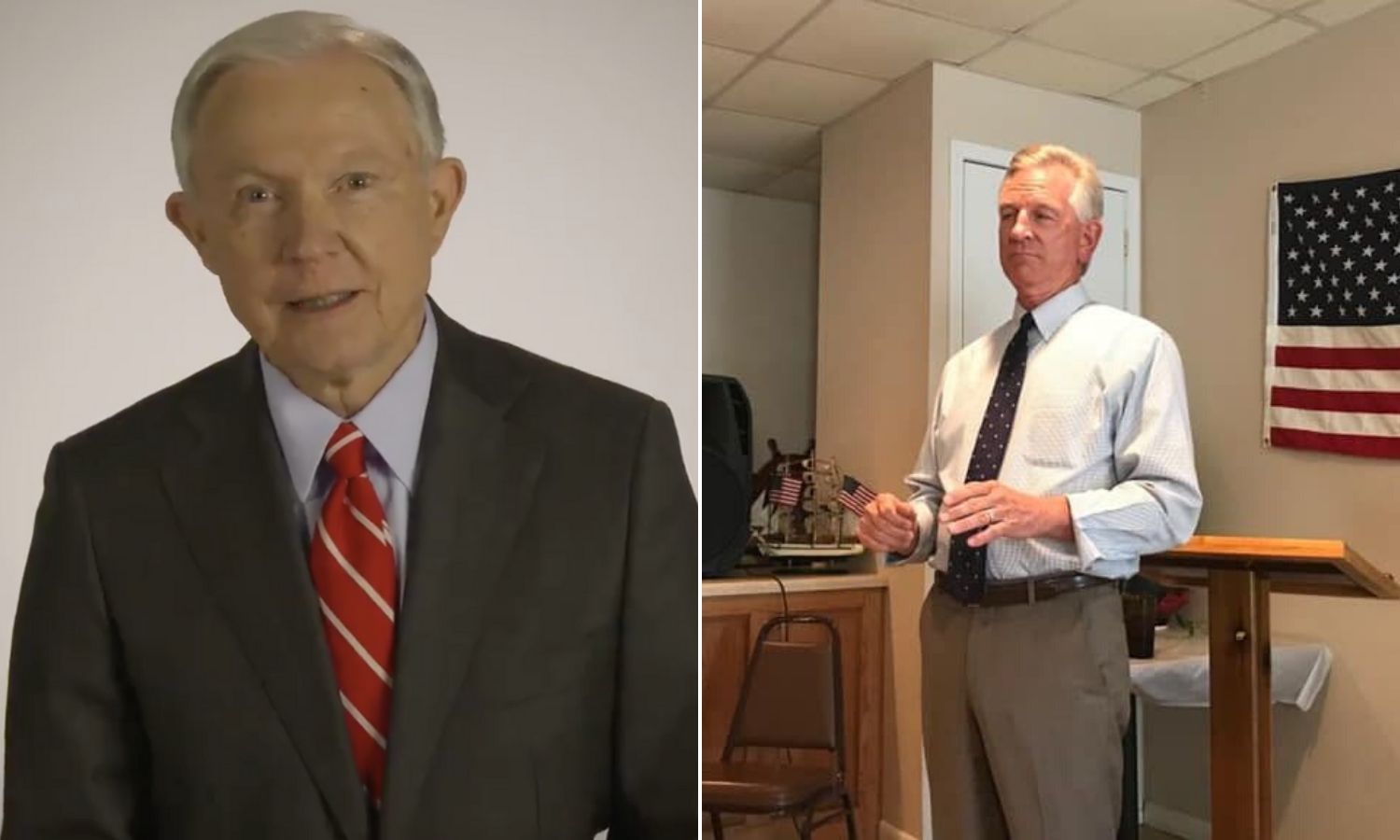 The Senate campaign is heating up as the top three candidates are all going negative. Former Auburn head football coach Tommy Tuberville has attacked Congressman Bradley Byrne (R-Montrose) and former Attorney General and Senator Jeff Sessions of being career politicians. Both Byrne and Tuberville have attacked Sessions for not having adequately served President Donald J. Trump (R) while Attorney General. Byrne has even attacked Tuberville's coaching abilities. The latest attacks on Tuberville accuse him of supporting amnesty for illegal aliens. Sessions even accused Tuberville of being a "tourist."
Wednesday, Sessions announced a new television ad called "Tuberville for Amnesty."
Byrne and Tuberville point to an August speech by Coach Tuberville when he said: "There are people coming across the border that need jobs… and we want them to come over here… Let em' come in and become citizens like we all became citizens."
The Tuberville campaign called the attack "fake news" on Twitter.
Sessions' campaign manager Jon Jones said, "Tuberville is claiming that his own words are 'fake news.' All of them? Tommy Tuberville needs to read the transcript. It is clear that Tuberville supports immigration amnesty, and he is attempting to trick Alabama voters to believe otherwise. In contrast, Jeff Sessions has done more than just say he wants to fix the border – he has already worked alongside President Trump to stop illegal immigration."
The new Sessions ad reads: "Tuberville is trying to trick you, hiding his support for immigration amnesty." Then plays an audio clip of the Tuberville comment from August
Tuesday, Byrne told reporters in Trussville: "I can tell you right now this issue about Tommy Tuberville's position on amnesty is a key issue. And so we're going to keep telling people about his position on that and let him explain why he doesn't think that's amnesty."
"Let em' come in and become citizens like we all became citizens," Tuberville is quoted in the ad.
Tuberville has denied supporting amnesty and says that he supports President Trump's immigration agenda.
The Sessions ad further charges: "And Tuberville's not even from Alabama, he's a tourist here. He lives, pays taxes and even votes in Florida."
On Tuesday, the Tuberville campaign responded with an attack ad of their own.
"The career politicians are desperate to hang on to their paychecks and power, so they have started airing negative ads full of false attacks and baseless distortions," Tuberville said. "Our new commercial allows us to respond with some hard truths about which candidate wants to drain the D.C. swamp and is tough enough to actually help President Trump get the job done."
The Tuberville ad has Byrne with former Secretary Hillary Clinton and Sessions with Congressman Adam Schiff (D-California) who led the impeachment effort against President Trump. The ad even connects Sessions and Byrne with Sen. Mitt Romney (the only Republican in either House of Congress who found that the President did anything wrong.)
State Representative Arnold Mooney, former Chief Justice Roy Moore, Ruth Page Nelson, and businessman Stanley Adair are also running for the Republican nomination for the Senate seat currently held by Doug Jones (D).
The Republican primary is March 3.
Print this piece