Condoleezza Rice visited the state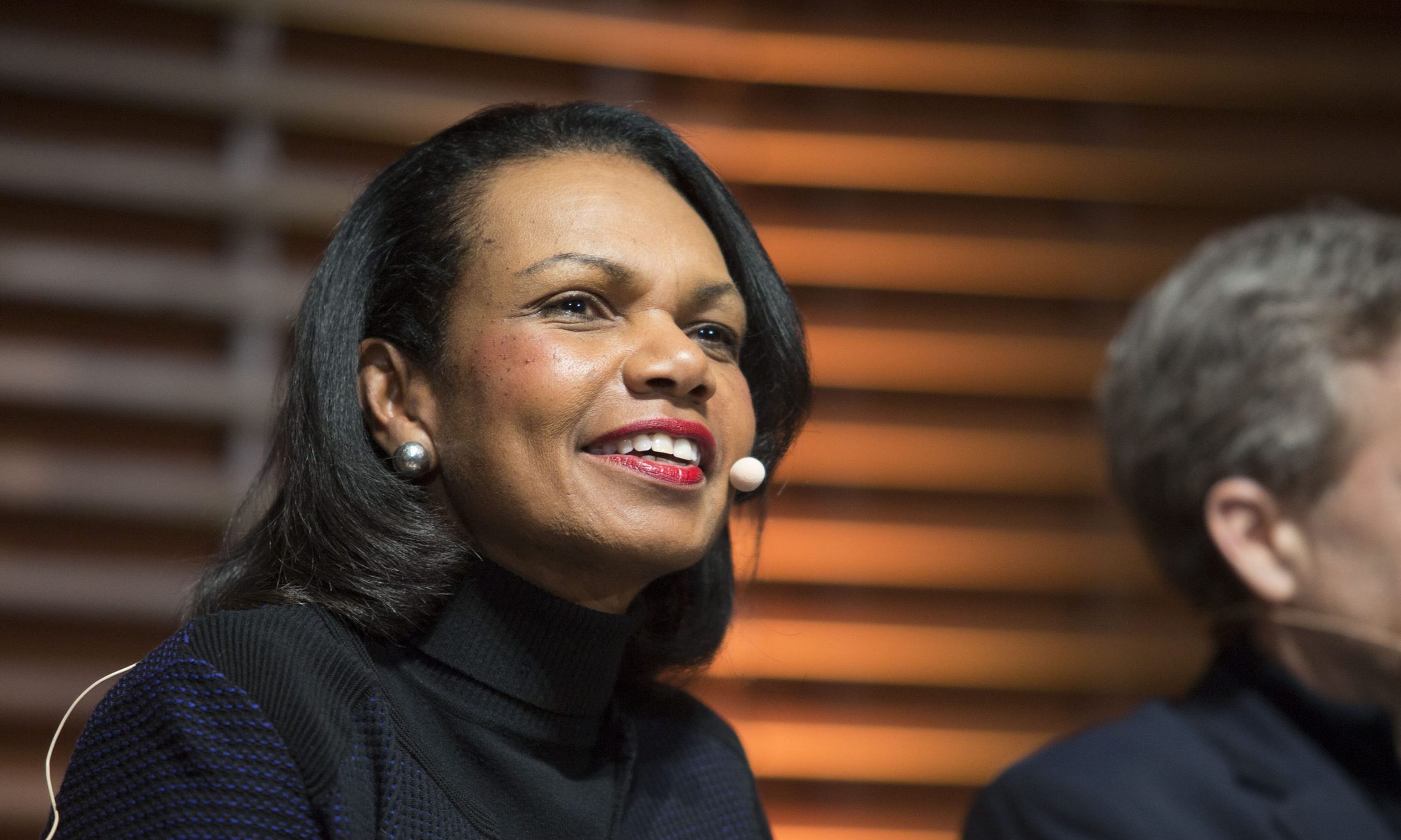 Dr. Condoleezza Rice visited Alabama last week as part of the state's Bicentennial events on December 13 and 14 in Montgomery. Dr. Rice also was a guest of the Westminster Presbyterian Church USA and the Alabama School of Fine Arts at the Dorothy Jemison Day Theater in Birmingham on December 12.
Dr. Rice served as the 66th Secretary of State of the United States to President George W. Bush (R).
Rice is the granddaughter of Rev. John Wesley Rice, Sr., the church's first pastor. Dr. Rice grew up in the church's manse during her formative years while her father, Rev. John W. Rice, Jr., who was assistant pastor, assumed the role of pastor after his father.
Dr. Rice was the first African American woman to serve as Secretary of State. Prior to that she served as President George W. Bush's National Security Advisor, the first woman to serve in that position.
Economic developer and historian Dr. Nicole Jones attended both events.
"On Thursday 12 December, Condoleeza Rice visited Birmingham to speak on her experiences growing up in Westminster Presbyterian Church and serving as US Secretary of State and as national security advisor," Dr. Jones told the Alabama Political Reporter. "Dr. Rice emphasized the importance of education as a bridge for economic opportunity and advancement. Condoleeza Rice expressed how she greatly enjoys teaching others once again as a professor at Stanford University."
Dr. Jones said that, "The event, held to commemorate Westminster Presbyterian Church's 75th year, was a wonderful opportunity to learn from an expert in foreign policy and diplomacy."
Rice was an international affairs fellow of the Council on Foreign Relations, and also served as special assistant to the director of the Joint Chiefs of Staff. Rice had previously served on the National Security Council as the senior director of Soviet and Eastern Europe Affairs and Advisor to President George H. W. Bush (R) during the dissolution of the Soviet Union and German reunification from 1989 to 1991.
Dr. Rice was appointed to the College Football Playoff Committee (formerly the Bowl Championship Series) in 2013. She is an accomplished classical pianist, and has played with internationally renowned cellist, Yo Yo Ma, on several occasions, most recently at the Kennedy Performing Arts Center in Washington, DC, as part of the 2017 Kennedy Center Arts Summit. Rice is also a fellow of the American Academy of Arts and Sciences.
Rice served as a professor and provost at Stanford University until 1999. After her public service with Pres. George W. Bush's administration Rice returned to Stanford University in 2009 as a political science professor and the Thomas and Barbara Stephenson Senior Fellow on Public Policy at the Hoover Institution, a position she currently holds. Dr. Rice also currently serves as the Denning Professor in Global Business and the Economy at the Stanford Graduate School of Business, a professor of political science at Stanford University.
During Rice's childhood, Birmingham was a segregated city. Rice was eight years old when the Ku Klux Klan bombed the Sixteenth Street Baptist Church in Birmingham, killing four little girls, including 11 year old Denise McNair, whom Rice often played dolls with.
Birmingham celebrated its 148th anniversary as a city on Thursday, December 19.
Dr. Rice is a favorite daughter of Westminster Presbyterian Church and was featured during the church's 65th Anniversary celebration and the church's 75th anniversary as well.
Westminster Presbyterian Church is part of the Presbyterian Church USA and the Presbytery of Sheppards and Lapsley. The church is located at 20 Sixth Avenue South, Birmingham, AL 35211. Rev. Jerome Bell is the Interim Pastor.
Rep. Sewell leads 83 members of Congress to push for $86 billion for broadband expansion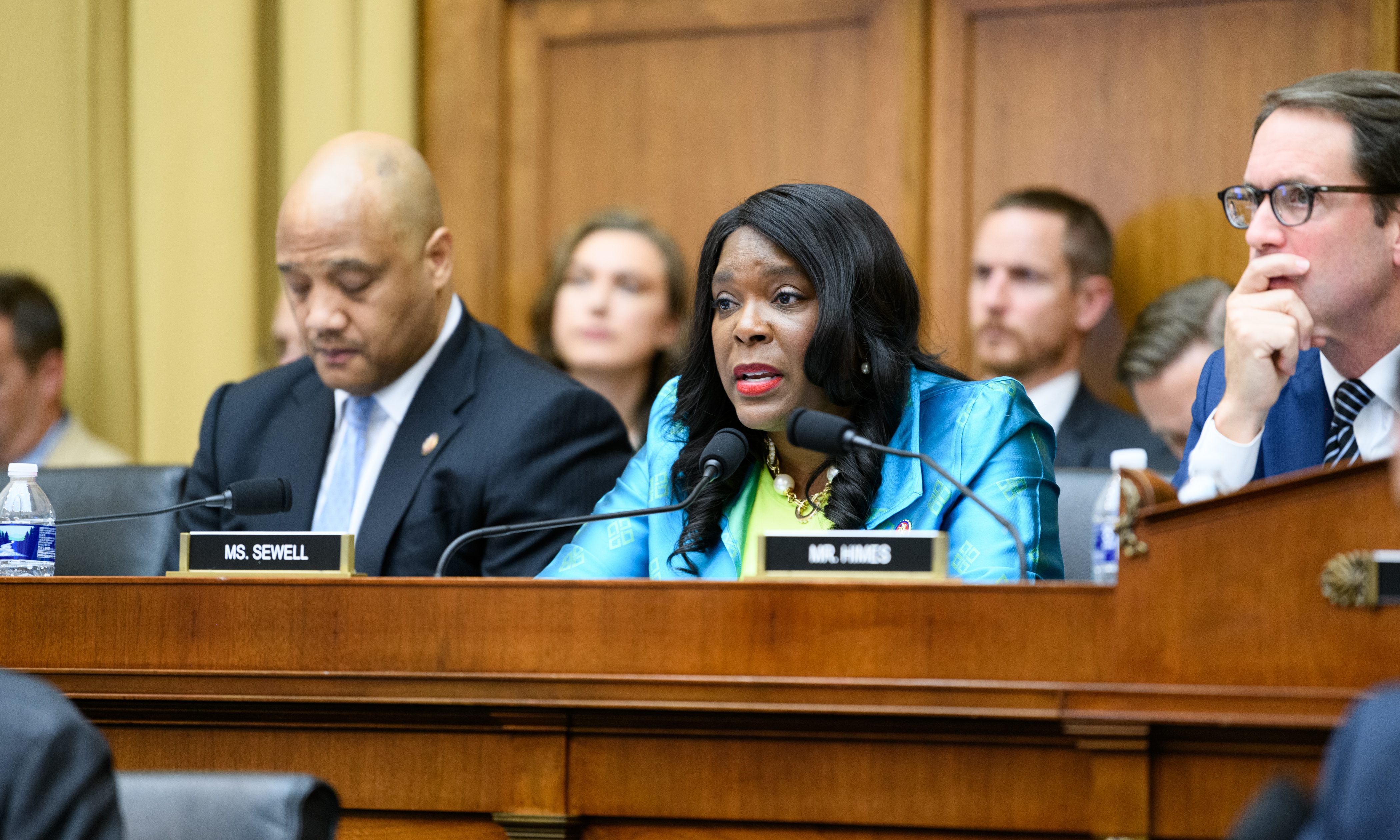 U.S. Rep. Terri Sewell, D-Alabama, and David Trone, D-Maryland, led 82 of their colleagues in sending a letter Tuesday to leaders of the House and Senate urging them to include in any future COVID-19 relief package at least $86 billion for the deployment of high-speed broadband internet.
Sewell and Trone sent the letter to House Speaker Nancy Pelosi, House Minority Leader Kevin McCarthy, Senate Majority Leader Mitch McConnell, and Senate Minority Leader Chuck Schumer.
"The coronavirus has only further highlighted the importance of high-speed, affordable internet, as lack of access has made it more difficult for Alabamians to learn from home, access telehealth service and telework during the pandemic," Sewell said. "It is beyond time that high-speed internet is treated as a basic utility and rolled out to every community across the country. The letter provides the framework for a future relief package that acknowledges just how critical broadband access is and calls on leadership to make a significant investment in its implementation."
"The coronavirus pandemic has shown that swaths of this country are being left behind by insufficient broadband infrastructure," Trone said. "It's time to invest in digital highways to bring the entire country into the 21st century and global economy. I want to thank Congresswoman Sewell and Whip Clyburn for joining in the effort to ensure this critical infrastructure is included in the next Congressional stimulus package."
According to Microsoft, about 25 million Americans lack access to reliable, high-speed internet and about 3.3 million Alabama residents do not have the minimum broadband speeds needed for video conferencing or streaming at home. The divide disproportionately impacts rural residents — with 19 million of the 25 million Americans without broadband living in rural areas.
"Future stimulus packages should support the deployment of secure and resilient broadband, provide hotspots for students to close the homework gap and allow for distance learning, and expand access and affordability for unserved and underserved communities with sufficient speed and data that reflects American families' increased reliance on internet access," they wrote in their letter. "We cannot wait to invest in high-speed broadband deployment necessary to reach every unserved and underserved American family, hospital, school and small business. … If we fail to invest now, millions of American will be disconnected from the economic recovery on the other side of this crisis."
Racial disparities also exist between which Americans have access to broadband and which do not. According to a 2017 Joint Economic Committee report, 82 percent of white households have access to high speed internet while just 70 percent of Black households do. Seventy-four percent of Hispanic households do and just 65 percent of Native American households do.
"We believe that in the response to the COVID-19 crisis an overall investment of $86 billion is needed," the letter continued. "This would expedite high-speed broadband deployment and expand funding to ensure that Americans who need broadband service can remain connected during this public health crisis and recovery. This includes expanded service for low-income consumers that meet the demands of telework, telehealth and telelearning. For instance, two tools ready to address these issues are the Federal Communications Commission's (FCC) existing Lifeline and E-Rate educational connectivity programs."
"The COVID-19 pandemic has made it increasingly clear that having access to high speed broadband is a necessity," the letter said. "We must invest in expanding affordable and reliable high-speed Internet access in the next emergency relief package. We thank you for your attention to this critical issue and looking forward to working in tandem to bring broadband to communities that are in desperate need of this essential tool for life in the 21st Century."
There is wide bipartisan support for increasing broadband access.
"COVID19 highlights the need for more broadband access in America," Congressman Mo Brooks, R-Alabama, said. "According to the Federal Communications Commission, 31 percent of rural Americans do not have broadband access at home. During the pandemic, school children without broadband access have been unable to attend classes digitally or complete online homework assignments. Adults have been similarly hamstrung in an increasingly digital economy."
Sewell is in her fifth term representing Alabama's 7th Congressional District.