Shelby announces Senate passage of national security appropriations package with Alabama priorities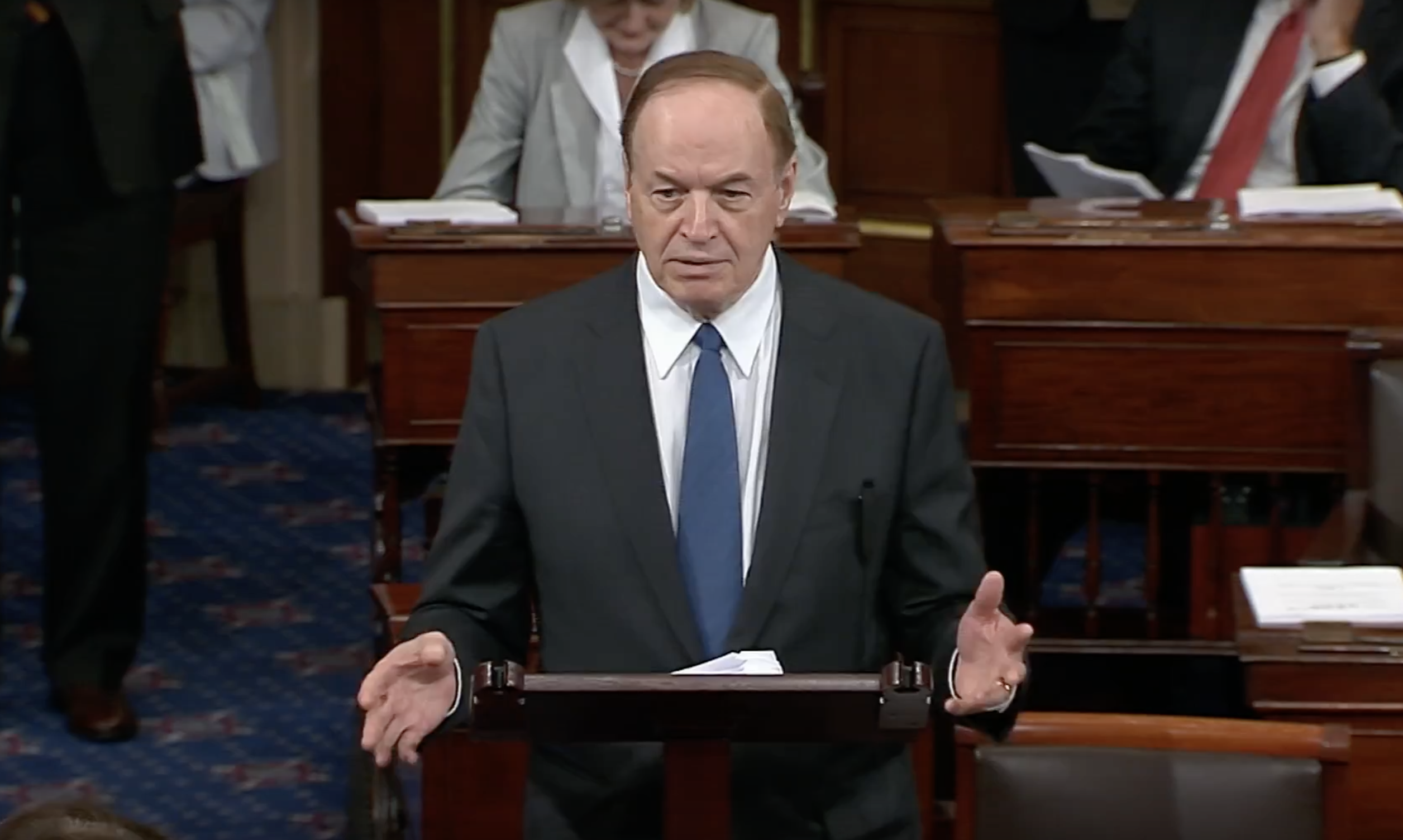 Thursday, U.S. Senator Richard Shelby, R-Alabama, voted to approve the second of two comprehensive appropriations packages together containing all 12 appropriations measures. The bipartisan package, HR1158, was passed in the Senate by a vote of 81 to 11 and completes funding for the Fiscal Year 2020 (FY2020) process. Shelby said that this measure contains funding to support and continue prioritizing Alabama's defense and aerospace sectors.
"The funding in this appropriations measure provides for our men and women in uniform, ensures Alabama remains at the forefront of space exploration, and allows us to continue preventing current and emerging threats against the United States through cutting-edge technology," said Senator Shelby. "Alabama plays a vital role in our national defense, and this legislation will make certain that our state remains a major player in keeping our nation safe. I look forward to the impact this legislation will have on the state and nation."
The packages contain a number of provisions regarding Alabama:
Impacting the production and use of missiles and helicopters in the Wiregrass region: was: $1.224 billion for flight training at Fort Rucker, this was an increase of $142 million from last year to address the Army pilot shortage; $506 million for Future Vertical Lift research to accelerate development of helicopters flown at Fort Rucker; $150 million to upgrade Coast Guard MH-60T Jayhawk helicopters; $407 million for Terminal High Altitude Area Defense (THAAD) missiles; $292 million for Joint Air-to-Ground Missiles (JAGMs); $562 million for Joint Air-Surface Standoff Missile (JASSMs); $123 million for Long Range Anti-Ship Missiles (LRASMs); $727 million for Hellfire missiles, an increase of $243 million from FY2019, which are made in Troy and used for training at Fort Rucker; and $178 million for Javelin missiles for the Army and Marine Corps.
Impacting North Alabama: Army Research – $12.5 billion, an increase of $1.5 billion from last year, for investments in transformational technologies to address modern and future Army warfighting needs; Missile Defense – $10.4 billion for the Missile Defense Agency (MDA), including $628 million to support urgent MDA unfunded priorities such as space sensors, hypersonic defense, and cybersecurity; Hypersonic weapons – $1.9 billion to support and accelerate offensive and defensive hypersonics research and prototyping efforts, an increase of $362 million from last year, including $161 million to address an unfunded priority for the Army Hypersonic Weapons System; $268 million in additional funding to expand and accelerate cyber research across the Department of Defense; an additional $200 million to support the Department's new 5G program; Fully funds National Security Space Launch and Space Command, this includes funding to establish Space Force and Space Development Agency. The package includes $2.586 billion for the Space Launch System (SLS), of which $300 million is for the Exploration Upper Stage (EUS), $44 million to standup the Lunar Lander office at Marshall Space Flight Center (lander program total funding is $744 million), and $110 million for Nuclear Thermal Propulsion (NTP), of which $80 million is for a flight demonstration mission no later than 2024. The package also contains $485 million for FBI Construction, which supports the ongoing and growing efforts in Huntsville.
Impacting Anniston: $84.5 million for FEMA's Center for Domestic Preparedness, including $66.8 million for education, training, and exercises, as well as $18.2 million for high priority facilities renovation requirements. In addition, $3 million will be prioritized for competitively awarded FEMA-certified rural and tribal training; and $250 million for Hydra rockets, which are built in Anniston and fired from Army and Marine Corps helicopters. The package also contains funding for Army Vehicles overhauled and maintained at Anniston Army Depot (ANAD): $2.1 billion to continue modernizing M1 Abrams tanks; $912 million for Stryker vehicles, an increase of $519 million from last year; $579 million for Paladin Integrated Management artillery vehicles; and $80 million for M88A2 Hercules Improved Recovery vehicles.
Impacting Mobile's shipbuilding industry: funding for one additional Expeditionary Fast Transport (EPF) ship, as well as $49 million to convert an EPF into an Expeditionary Medical Transport; Full funding for the FFG(X) Frigate program; and An additional $650 million for LHA-9, an amphibious assault ship.
Other provisions impacting Alabama are: $7 million for the Gulf of Mexico Fisheries Initiative, including $5 million to conduct an independent population assessment of greater amberjack in the Gulf of Mexico; $5 million to ensure successful implementation of "Reef Fish Amendment 50," which delegates federal management of red snapper to the Gulf States; $2.6 million for National Oceanic and Atmospheric Administration (NOAA) to implement and enforce the Seafood Import Monitoring Program; 34.5 million to support staffing and operations at the National Water Center (NWC) located in Tuscaloosa, Alabama; $6 million for remote water sensing research at the University of Alabama; and Funding and direction to fully staff the NOAA Disaster Response Center in Mobile, Alabama.
Senator Richard Shelby is the chairman of the Senate Appropriations Committee and its subcommittee on defense.
Jones introduces bill to encourage investments in minority-serving banks
"One of the biggest hurdles for minority entrepreneurs is access to capital," Jones said.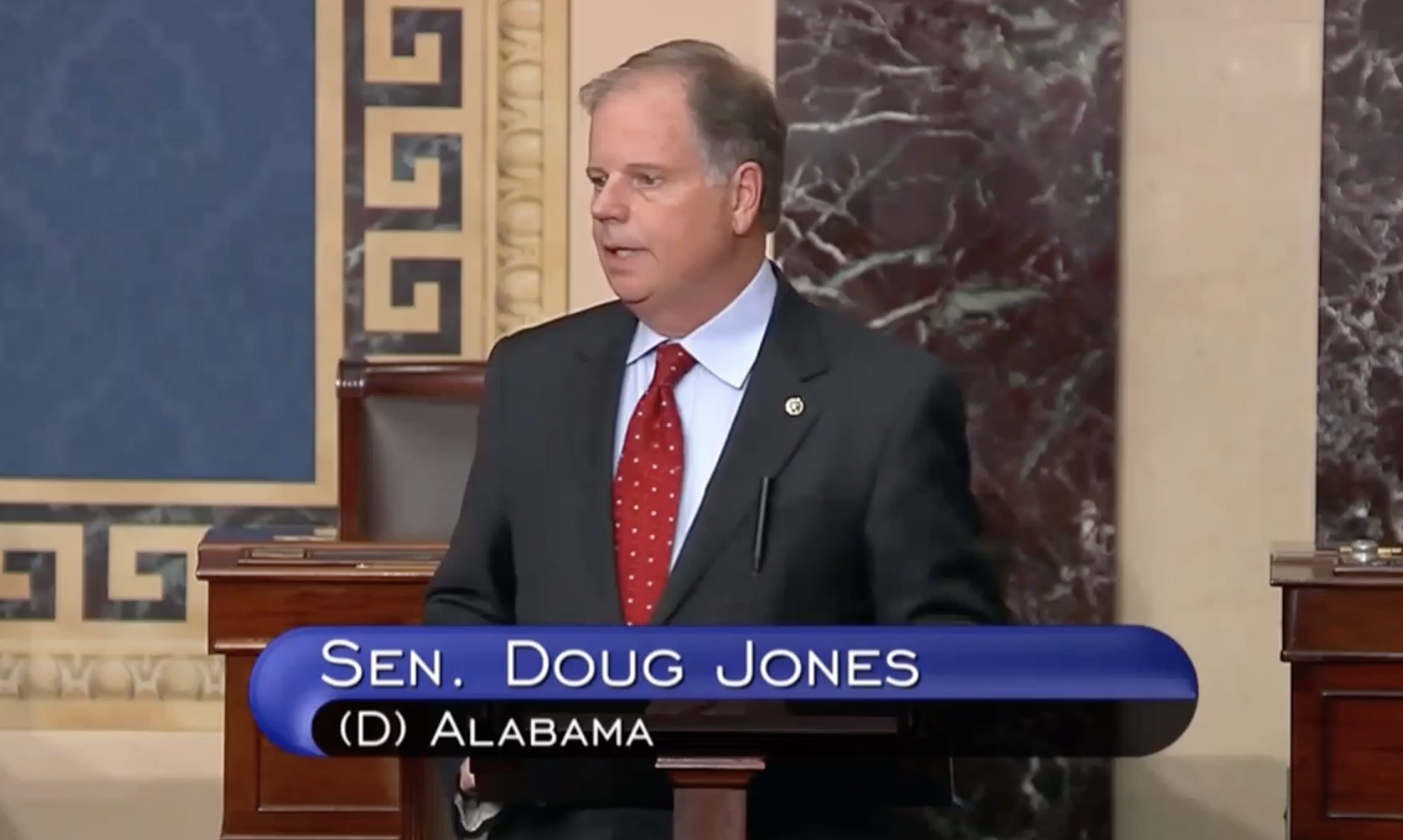 Alabama U.S. Sen. Doug Jones, D-Alabama, on Tuesday introduced legislation that would encourage investments in banks that serve minority communities.
"One of the biggest hurdles for minority entrepreneurs is access to capital," Jones said in a statement. "That's why this bill is so important. Increasing access to capital at the banks that serve minority communities will help expand financial opportunities for individuals and business owners in those communities."
Jones, a member of the Senate Banking Committee, in April urged the Federal Reserve and the U.S. Treasury to support Community Development Financial Institutions and minority-owned banks disproportionately affected by the COVID-19 pandemic, and he threw his support behind more federal funding for small community banks, minority-owned banks and CDFIs during the recent Paycheck Protection Program replenishment.
According to a press release from Jones's office, the bill would attract investments to those financial institutions by changing rules to allow "minority-owned banks, community banks with under $10 billion in deposits" and CDFIs to accept brokered deposits, or investments with high interest rates, thereby bolstering those institutions and encourage them to invest and lend in their communities.
It would also allow low-income and minority credit unions to access the National Credit Union Administration's Community Development Revolving Loan Fund.
"Commonwealth National Bank would like to thank Senator Jones for his leadership in introducing the Minority Depository Institution and Community Bank Deposit Access Act. As a small Alabama home grown institution, this proposal will allow us to accept needed deposits without the current limitations that hinder our ability to better serve the historically underserved communities that our institutions were created to serve. We support your efforts and encourage you to keep fighting the good fight for all of America," said Sidney King, president and CEO of Commonwealth National Bank, in a statement.
"The Minority Depository Institution and Community Bank Deposit Access Act is a welcomed first step in helping Minority Depository Institutions like our National Bankers Association member banks develop the kinds of national deposit networks that allow our institutions to compete for deposits with larger banks and to better meet the credit needs of the communities we serve. The National Bankers Association commends Senator Jones' leadership on this issue, and we look forward to continuing to engage with him on the ultimate passage of this proposal," said Kenneth Kelly, chairman of the National Bankers Association, in a statement.
A recent report by the Brookings Institute highlighted problems minority-owned businesses had accessing federal COVID-19 relief aid from PPP loans. Researchers found that it took seven days longer for small businesses with paid employees in majority Black zip codes to receive PPP loans, compared to majority-white communities. That gap grew to three weeks for non-employer minority-owned small businesses, the report notes.
The report also states that while minority-owned small businesses, many of which are unbanked or under banked, get approximately 80 percent of their loans from financial technology companies and online lending companies, fintechs weren't allowed under federal law to issue PPP loans until April 14.