Former Alabama Power CEO Elmer Harris has died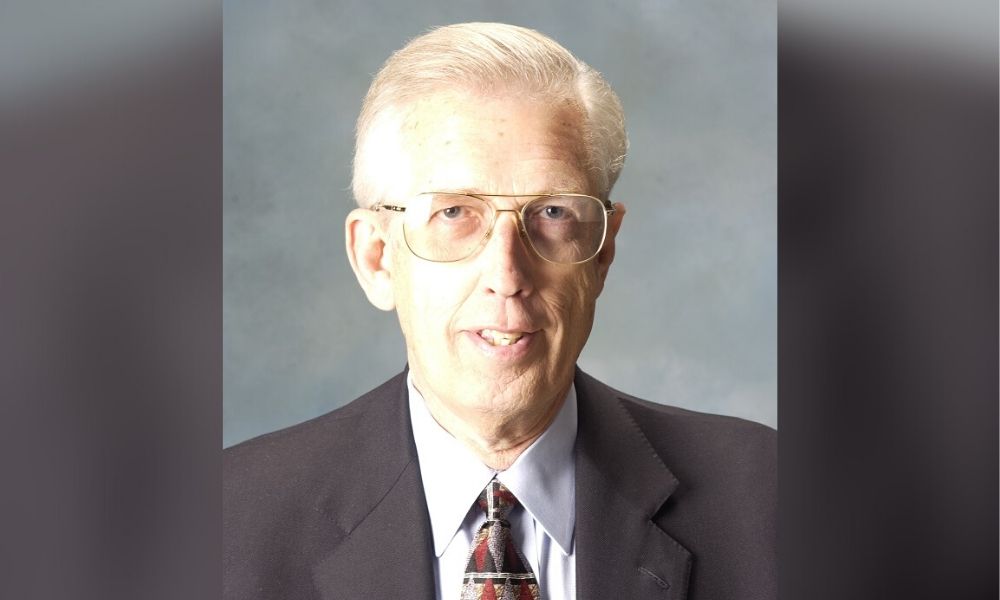 Elmer Harris who was a well known Alabama businessman, philanthropist and the former CEO of Alabama Power, died on Monday.
Congressman Bradley Byrne (R-Montrose) said, "I was honored to call Elmer Harris a friend. He made our state better through his work, including his critical role in economic development. Rebecca and I will be praying for his family and friends during this difficult time."
Columnist and former State Representatives Steve Flowers (R) said, "Alabama lost a good man today. Elmer Harris made a difference for Alabama."
Alabama Secretary of State John H. Merrill (R) said, "Today, AL lost one of her greatest citizens! Elmer Harris was a native of Chilton County, distinguished himself at Auburn, & became the President of the most powerful utility in the south – AL Power! He was a special friend & mentor to me & he will be missed by all who knew him!"
Former Auburn football and baseball star Bo Jackson said, "Sending my thoughts and prayers out to former Alabama Power CEO Elmer Harris. Friend, you will be dearly missed. Wear those wings proudly. God Bless you and War Eagle. R.I.P."
ABC 33/40 weatherman and TV personality James Spann said, "Very saddened to hear of the death of Elmer Harris. He was a good friend, and we worked together on many projects over the years. Alabama is a much better place because of him… he will be missed."
Former Prattville Mayor and ADECA Director Jim Byard said, "Remembering Elmer Harris' influence on AL & particularly the City of Prattville. He lived his belief that #econdev is the key to transforming our state. Blessed that my path crossed with this visionary leader. Prayers for peace to the Harris family during this time of sorrow."
Alabama Power CEO Mark Crosswhite said, "Elmer Harris worked at and led Alabama Power during an important period for our company and our state. Our customers, and people across the state, continue to benefit from his leadership, which was always guided by a firm commitment to make Alabama a better place."
Southern Company CEO Tom Fanning said, "Elmer Harris was a strong and dynamic leader for our company. And, he possessed a strong interest and commitment to the growth and development of the state of Alabama. Elmer was very engaging and found creative solutions to many regulatory, community and company issues."
Elmer Harris was a good friend of the Alabama Political Reporter, whom we frequently met with while covering political and community events across Alabama.
Harris joined the Alabama Power in 1958 as an engineering co-op student at Auburn University. After graduation, he spent 10 years in Alabama Power's Southern Division in various engineering positions, while continuing his education and serving in the U.S. Air Force and Alabama National Guard.
Harris went on to hold positions of increasing responsibility at Alabama Power, Georgia Power and Southern Company, before being named President and CEO of Alabama Power in 1990. He served 12 years as the company's CEO prior to retiring in 2002 with 44 years of service.
Harris was a champion of economic development and played a major role in creating the Economic Development Partnership of Alabama (EDPA). He was integral in bringing companies such as Mercedes-Benz, Honda, Boeing and Hyundai to the state.
In 1989, Harris created the Alabama Power Foundation, the largest corporate foundation in the state. During his tenure, the foundation invested nearly $60 million in projects benefitting Alabama communities. Thirty years later, the foundation continues to partner with nonprofits by providing volunteer, organizational, promotional and financial support.
Harris remained committed to community involvement even in retirement, serving on various civic and business boards, including the Alabama 4-H Council, Auburn University Foundation, the Boy Scouts of America, the board of trustees for Samford University, Dawson Memorial Baptist Church, AmSouth Bancorporation and Junior Achievement.
Harris was a native of Clanton. He earned bachelor's and master's degrees in electrical engineering and a Master's in Business Management degree from Auburn University. He also received honorary doctoral degrees from Auburn, the University of Alabama Birmingham, Troy University, Faulkner University, Jacksonville University and Huntington College. During his military service, he attended the U.S. Air Force Flight School, Air Command and Staff College at Maxwell Air Force Base and Air War College.
Harris served as honorary consul general of Japan and was inducted into the Alabama Engineering Hall Of Fame in 1996 and Alabama Business Hall of Fame in 2007.
He and his wife, Glenda, had two children, eight grandchildren and one great-grandchild.
(Original reporting by the Alabama News Center contributed to this report).
Print this piece
Feds resolve complaint over "discriminatory" Alabama emergency ventilator policy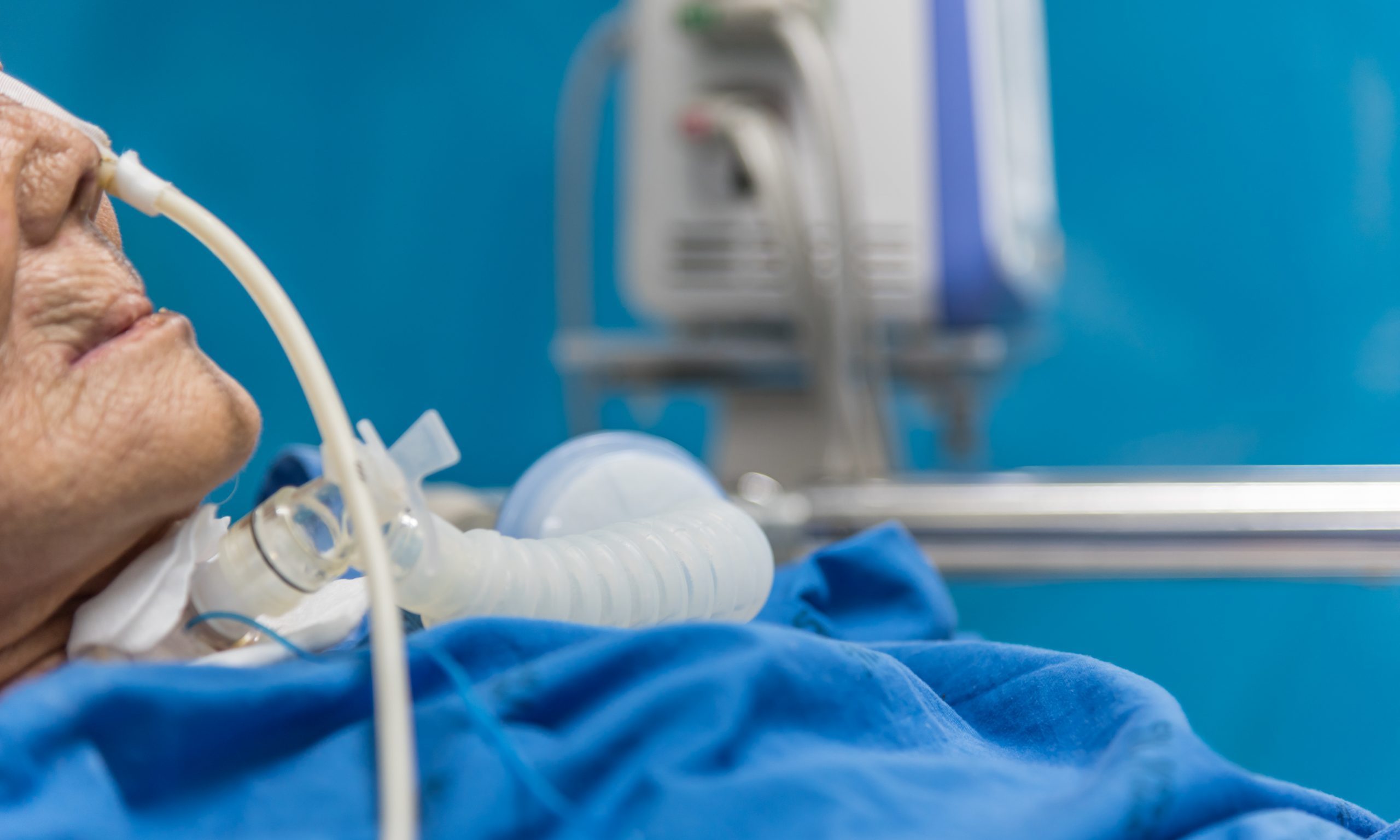 The federal government on Wednesday said it had resolved an investigation into an Alabama's policy regarding triage of pandemic patients and use of ventilators that a federal agency called "discriminatory" against those with intellectual disabilities and older people. 
The U.S. Office of Civil Rights in a statement Wednesday said the Alabama Department of Public Health (ADPH) had agreed to remove all mention of the 2010 document from state websites and that the department would comply with all civil rights laws. 
There were 2,472 confirmed COVID-19 cases across Alabama as of Wednesday afternoon, 67 reported deaths and 314 hospitalizations form the virus.
Of the 144 COVID-19 patients in Alabama intensive care units as of Tuesday, 93 were hooked to the life-saving ventilators, according to ADPH. Ventilators are in short supply in Alabama and in most other states as each is vying to stockpile the machines.
The federal agency was acting on a complaint filed on March 24 by the Alabama Disabilities Advocacy Program and The Arc of the United States that said ADPH's emergency operations plan violated disabled persons' federal disability rights laws. 
According to the state's plan, last updated in 2010, under a "last resort" condition hospitals are ordered to not offer mechanical ventilator support for patients, including children, with "severe or profound mental retardation," "moderate to severe dementia," and "severe traumatic brain injury." 
An ADPH spokesman on March 26 told APR that the 2010 document had already been replaced and that the new document covers a much broader scope of topics than just ventilators, and was developed by a much larger group of people. 
The new document, dated Feb. 28, 2020, does not contain the same language about restricting use of ventilators for the intellectually disabled or older patients, but it also doesn't clarify how, exactly, ventilators are to be used during an emergency triage situation. 
OCR notes the lack of clarity on that in the statement Wednesday. 
"OCR is aware that on February 28, 2020, Alabama released new Crisis Standards of Care (CSC) Guidelines. The 2010 Criteria, however, were still available on some state webpages, and it was not clear whether any of their potentially problematic provisions could still be applied under the new Guidelines," the U.S. Office of Civil Rights said in a statement. 
But OCR said in the statement that Alabama has agreed to comply with civil rights laws and that the old provisions won't be used in the future. 
"The state has agreed to remove all links to the 2010 Criteria from its websites and to comply with applicable civil rights law. It has further agreed to clarify publicly that the 2010 Criteria are not in effect; that it will not, in future CSC guidelines, include similar provisions singling out certain disabilities for unfavorable treatment or use categorical age cutoffs; and that it will also not interpret the current Guidelines in such a manner," OCR said in the statement. 
OCR director Roger Severino in a statement Wednesday commended Alabama for "quickly disavowing problematic triage plans and coming into compliance with federal civil rights laws within days of being contacted by our office. 
"Alabama and other states are free to and encouraged to adopt clear triage policies, but they must do so within the guardrails of the law," Severino said.
"We are pleased that the state of Alabama has rescinded this illegal policy and given notice to hospitals across the state that they may not rely on this policy and cannot discriminate against people with disabilities in accessing lifesaving care,"
said Shira Wakschlag, Legal Counsel for the Arc of the United States, in a statement Wednesday.
Rhonda Brownstein, legal director of the Alabama Disabilities Advocacy Program, in a statement said Wednesday's actions are an important first step, and the organization "appreciates that Alabama acted quickly to withdraw its discriminatory policy."
"We call on the Governor to work with ADAP and others in the disability community to develop transparent and clear guidance on how to implement these non- discrimination requirements in the event that rationing of ventilators becomes necessary," Brownstein said.
"All people deserve compassion and equal respect, and with this in mind, the allocation of care cannot discriminate based on race, color, national origin, disability, age, sex, exercise of conscience or religion," said Alabama state health officer Dr. SCott Harris said in OCR's statement. "This includes the use of ventilators during medical emergencies in addressing the needs of at-risk populations in Alabama."
Print this piece