Former Alabama Power CEO Elmer Harris has died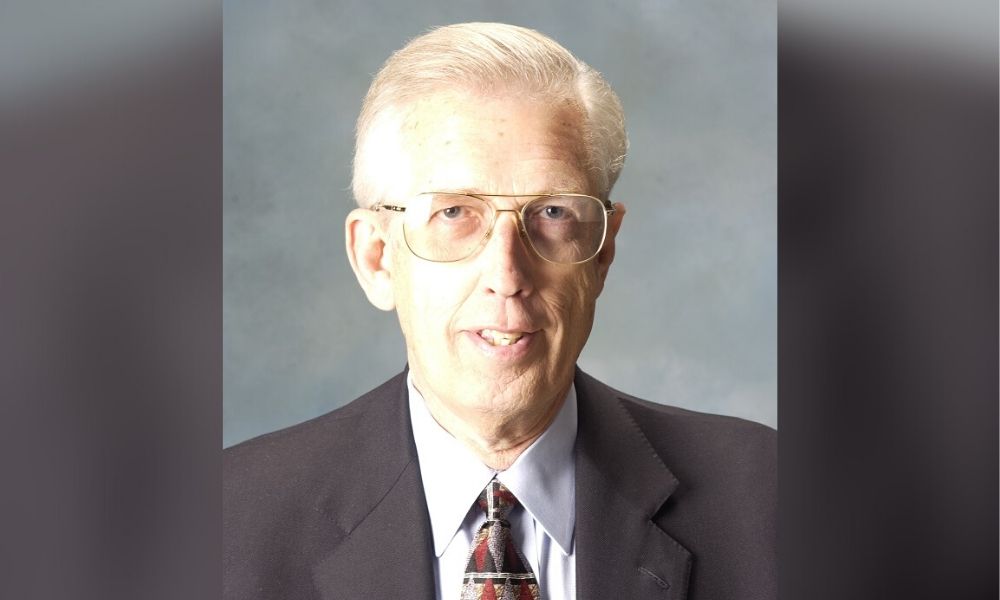 Elmer Harris who was a well known Alabama businessman, philanthropist and the former CEO of Alabama Power, died on Monday.
Congressman Bradley Byrne (R-Montrose) said, "I was honored to call Elmer Harris a friend. He made our state better through his work, including his critical role in economic development. Rebecca and I will be praying for his family and friends during this difficult time."
Columnist and former State Representatives Steve Flowers (R) said, "Alabama lost a good man today. Elmer Harris made a difference for Alabama."
Alabama Secretary of State John H. Merrill (R) said, "Today, AL lost one of her greatest citizens! Elmer Harris was a native of Chilton County, distinguished himself at Auburn, & became the President of the most powerful utility in the south – AL Power! He was a special friend & mentor to me & he will be missed by all who knew him!"
Former Auburn football and baseball star Bo Jackson said, "Sending my thoughts and prayers out to former Alabama Power CEO Elmer Harris. Friend, you will be dearly missed. Wear those wings proudly. God Bless you and War Eagle. R.I.P."
ABC 33/40 weatherman and TV personality James Spann said, "Very saddened to hear of the death of Elmer Harris. He was a good friend, and we worked together on many projects over the years. Alabama is a much better place because of him… he will be missed."
Former Prattville Mayor and ADECA Director Jim Byard said, "Remembering Elmer Harris' influence on AL & particularly the City of Prattville. He lived his belief that #econdev is the key to transforming our state. Blessed that my path crossed with this visionary leader. Prayers for peace to the Harris family during this time of sorrow."
Alabama Power CEO Mark Crosswhite said, "Elmer Harris worked at and led Alabama Power during an important period for our company and our state. Our customers, and people across the state, continue to benefit from his leadership, which was always guided by a firm commitment to make Alabama a better place."
Southern Company CEO Tom Fanning said, "Elmer Harris was a strong and dynamic leader for our company. And, he possessed a strong interest and commitment to the growth and development of the state of Alabama. Elmer was very engaging and found creative solutions to many regulatory, community and company issues."
Elmer Harris was a good friend of the Alabama Political Reporter, whom we frequently met with while covering political and community events across Alabama.
Harris joined the Alabama Power in 1958 as an engineering co-op student at Auburn University. After graduation, he spent 10 years in Alabama Power's Southern Division in various engineering positions, while continuing his education and serving in the U.S. Air Force and Alabama National Guard.
Harris went on to hold positions of increasing responsibility at Alabama Power, Georgia Power and Southern Company, before being named President and CEO of Alabama Power in 1990. He served 12 years as the company's CEO prior to retiring in 2002 with 44 years of service.
Harris was a champion of economic development and played a major role in creating the Economic Development Partnership of Alabama (EDPA). He was integral in bringing companies such as Mercedes-Benz, Honda, Boeing and Hyundai to the state.
In 1989, Harris created the Alabama Power Foundation, the largest corporate foundation in the state. During his tenure, the foundation invested nearly $60 million in projects benefitting Alabama communities. Thirty years later, the foundation continues to partner with nonprofits by providing volunteer, organizational, promotional and financial support.
Harris remained committed to community involvement even in retirement, serving on various civic and business boards, including the Alabama 4-H Council, Auburn University Foundation, the Boy Scouts of America, the board of trustees for Samford University, Dawson Memorial Baptist Church, AmSouth Bancorporation and Junior Achievement.
Harris was a native of Clanton. He earned bachelor's and master's degrees in electrical engineering and a Master's in Business Management degree from Auburn University. He also received honorary doctoral degrees from Auburn, the University of Alabama Birmingham, Troy University, Faulkner University, Jacksonville University and Huntington College. During his military service, he attended the U.S. Air Force Flight School, Air Command and Staff College at Maxwell Air Force Base and Air War College.
Harris served as honorary consul general of Japan and was inducted into the Alabama Engineering Hall Of Fame in 1996 and Alabama Business Hall of Fame in 2007.
He and his wife, Glenda, had two children, eight grandchildren and one great-grandchild.
(Original reporting by the Alabama News Center contributed to this report).
Sens. Doug Jones, Cory Gardner introduce the American Dream Down Payment Act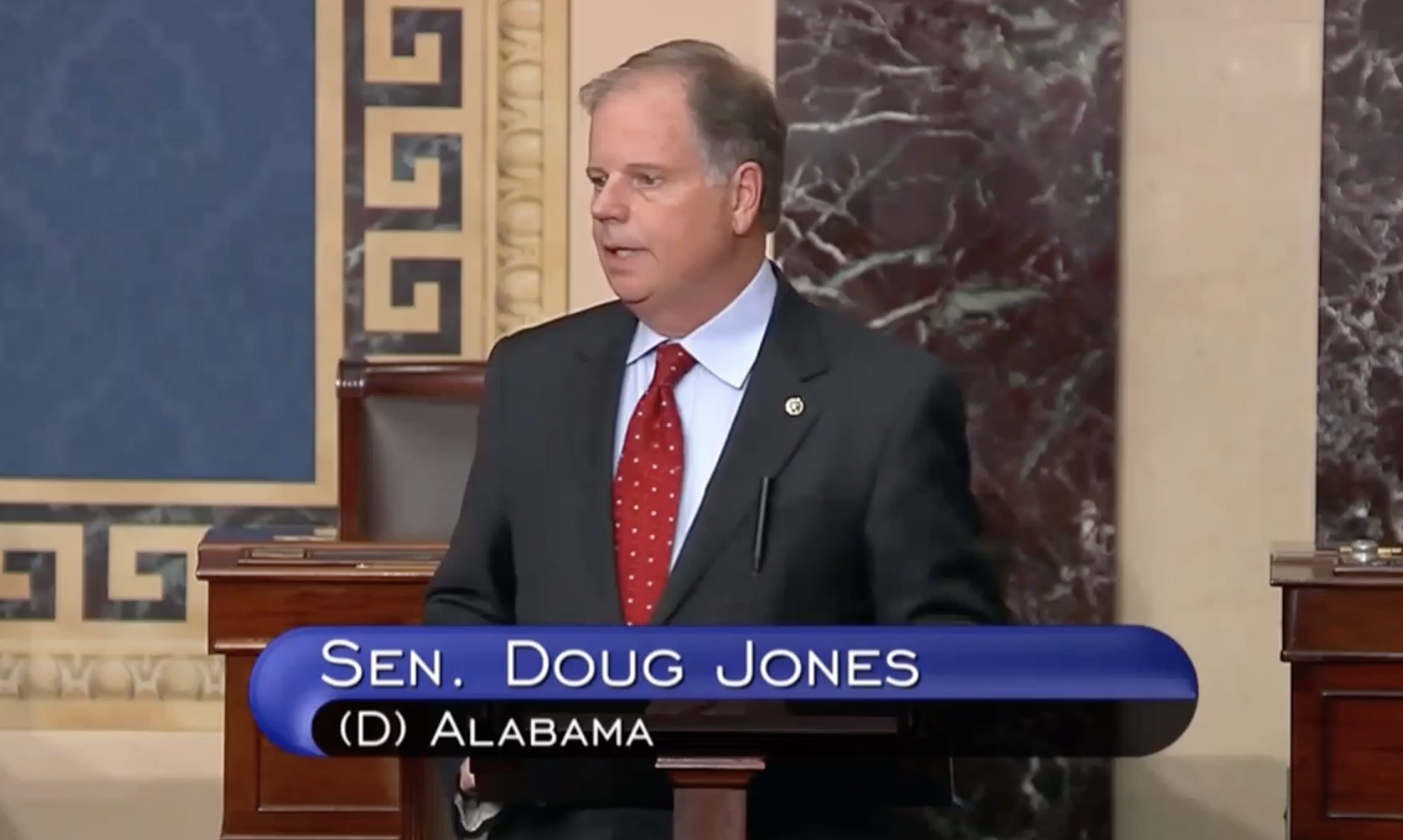 Democratic Alabama Sen. Doug Jones and Republican Colorado Sen. Cory Gardner have introduced the American Dream Down Payment Act of 2020, a bipartisan piece of legislation that would help prospective homeowners save for a traditional 20 percent down payment by creating special tax-advantaged savings accounts for eligible housing costs.
"As the coronavirus pandemic continues to devastate our nation's economy, it is getting even harder for many folks in Alabama and across the country to put money away in savings and to work toward the American dream of owning a home," Jones said. "Down payments are the biggest barrier to homeownership for first-time homebuyers, especially among low-income and minority Americans, and make it harder to build generational wealth that is often tied to home-ownership. Our legislation would provide a new path to help make the dream of buying a home a reality by making it easier to save money for down payments and other housing-related costs."
"A down payment on a home can be a significant barrier to becoming a homeowner," Gardner said. "Inspired by the popular 529 education savings accounts, this bipartisan bill will make it easier for people to save for a down payment, which will aid both our unique housing challenges in Colorado and our economic recovery from the COVID-19 pandemic. I'm proud to work with Senators Jones and Brown to help more families achieve the American Dream and own a home."
These accounts would be similar to the popular 529 Plan accounts that encourage people to save pre-tax money to pay for future education expenses. Sen. Sherrod Brown, D-Ohio, is the ranking member of the Senate Banking and Housing Committee and an original co-sponsor of the legislation.
The sponsors cite a recent survey by the Urban Institute that found that more than two-thirds of renters view down payments as a barrier to owning a home. As rents and student loan debt rise, it can be harder for prospective homeowners to save for a down payment, especially if they are a first-time homebuyer or aren't able to receive help from family members.
"Borrowers of color have been locked out of affordable homeownership for decades," Brown said. "The gap in Black and white homeownership rates remain as large now as it was before the Fair Housing Act was signed into law. These troubling and persistent inequities in homeownership rates have prevented generations of Black and brown families from obtaining the American dream of owning a home. The American Dream Down Payment Act is a new tool to help make homeownership a reality."
Even though the nationwide homeownership rate is relatively stable, there are significant disparities in homeownership by age, race and ethnicity. The Black homeownership rate, which peaked just prior to the Great Recession, has fallen to a 50-year low in 2016, at just 41.7 percent. That remains nearly 30 points below the white homeownership rate. This is before the recent COVID-19 economic panic. Millennials are less likely to own a home by age 34 than their parents or grandparents were. If these trends continue, a growing number of Americans will be locked out of homeownership.
"The introduction of the American Dream Down Payment Act offers Black American families and individuals the opportunity to build legacy wealth through homeownership," Brown added. "The ability to accumulate tax-free savings funds breaks down/eliminates one of the most prominent barriers to achieving homeownership, the down payment. This Act serves as a tangible springboard to increase Black homeownership and real wealth-building prospects which the National Association of Real Estate Brokers (NAREB) includes in the meaning of its time-honored slogan, Democracy in Housing," said Donnell Williams, National President, National Association of Real Estate Brokers."
The American Dream Down Payment Act would let states establish American Dream Down Payment Accounts, which they would manage in the same way they manage 529 Plan accounts today. It would also allow prospective homeowners to save up as much as 20 percent of today's housing cost, indexed for inflation, to use for an eligible down payment and other housing costs. It would facilitate long-term savings for a down payment and allow contributions from family and friends and allow homebuyers using their American Dream Down Payment Account savings and earnings to use those funds tax-free at withdrawal for eligible expenses.
To protect American Dream Down Payment Account holders, the Securities and Exchange Commission would be required to set standards for the investments of eligible accounts and allowable fees.
This legislation is supported by the National Association of Realtors, Habitat for Humanity and the National Association of Real Estate Brokers.
Jones is a member of the Senate Banking and Housing Committee. Both Jones and Gardner face tough re-election battles this year.