Former Alabama Power CEO Elmer Harris has died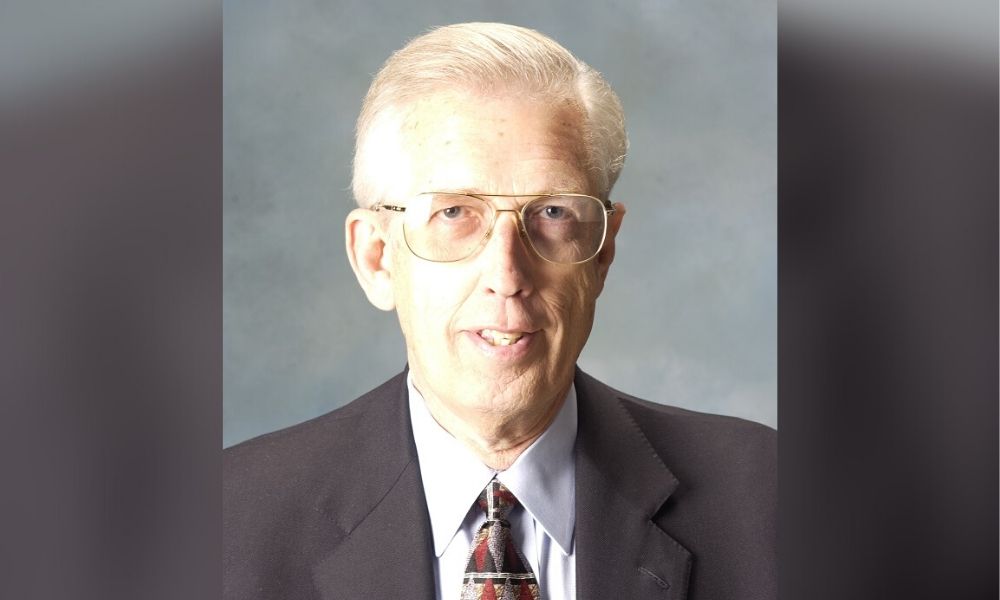 Elmer Harris who was a well known Alabama businessman, philanthropist and the former CEO of Alabama Power, died on Monday.
Congressman Bradley Byrne (R-Montrose) said, "I was honored to call Elmer Harris a friend. He made our state better through his work, including his critical role in economic development. Rebecca and I will be praying for his family and friends during this difficult time."
Columnist and former State Representatives Steve Flowers (R) said, "Alabama lost a good man today. Elmer Harris made a difference for Alabama."
Alabama Secretary of State John H. Merrill (R) said, "Today, AL lost one of her greatest citizens! Elmer Harris was a native of Chilton County, distinguished himself at Auburn, & became the President of the most powerful utility in the south – AL Power! He was a special friend & mentor to me & he will be missed by all who knew him!"
Former Auburn football and baseball star Bo Jackson said, "Sending my thoughts and prayers out to former Alabama Power CEO Elmer Harris. Friend, you will be dearly missed. Wear those wings proudly. God Bless you and War Eagle. R.I.P."
ABC 33/40 weatherman and TV personality James Spann said, "Very saddened to hear of the death of Elmer Harris. He was a good friend, and we worked together on many projects over the years. Alabama is a much better place because of him… he will be missed."
Former Prattville Mayor and ADECA Director Jim Byard said, "Remembering Elmer Harris' influence on AL & particularly the City of Prattville. He lived his belief that #econdev is the key to transforming our state. Blessed that my path crossed with this visionary leader. Prayers for peace to the Harris family during this time of sorrow."
Alabama Power CEO Mark Crosswhite said, "Elmer Harris worked at and led Alabama Power during an important period for our company and our state. Our customers, and people across the state, continue to benefit from his leadership, which was always guided by a firm commitment to make Alabama a better place."
Southern Company CEO Tom Fanning said, "Elmer Harris was a strong and dynamic leader for our company. And, he possessed a strong interest and commitment to the growth and development of the state of Alabama. Elmer was very engaging and found creative solutions to many regulatory, community and company issues."
Elmer Harris was a good friend of the Alabama Political Reporter, whom we frequently met with while covering political and community events across Alabama.
Harris joined the Alabama Power in 1958 as an engineering co-op student at Auburn University. After graduation, he spent 10 years in Alabama Power's Southern Division in various engineering positions, while continuing his education and serving in the U.S. Air Force and Alabama National Guard.
Harris went on to hold positions of increasing responsibility at Alabama Power, Georgia Power and Southern Company, before being named President and CEO of Alabama Power in 1990. He served 12 years as the company's CEO prior to retiring in 2002 with 44 years of service.
Harris was a champion of economic development and played a major role in creating the Economic Development Partnership of Alabama (EDPA). He was integral in bringing companies such as Mercedes-Benz, Honda, Boeing and Hyundai to the state.
In 1989, Harris created the Alabama Power Foundation, the largest corporate foundation in the state. During his tenure, the foundation invested nearly $60 million in projects benefitting Alabama communities. Thirty years later, the foundation continues to partner with nonprofits by providing volunteer, organizational, promotional and financial support.
Harris remained committed to community involvement even in retirement, serving on various civic and business boards, including the Alabama 4-H Council, Auburn University Foundation, the Boy Scouts of America, the board of trustees for Samford University, Dawson Memorial Baptist Church, AmSouth Bancorporation and Junior Achievement.
Harris was a native of Clanton. He earned bachelor's and master's degrees in electrical engineering and a Master's in Business Management degree from Auburn University. He also received honorary doctoral degrees from Auburn, the University of Alabama Birmingham, Troy University, Faulkner University, Jacksonville University and Huntington College. During his military service, he attended the U.S. Air Force Flight School, Air Command and Staff College at Maxwell Air Force Base and Air War College.
Harris served as honorary consul general of Japan and was inducted into the Alabama Engineering Hall Of Fame in 1996 and Alabama Business Hall of Fame in 2007.
He and his wife, Glenda, had two children, eight grandchildren and one great-grandchild.
(Original reporting by the Alabama News Center contributed to this report).
COVID-19 hospitalizations, new cases continue to rise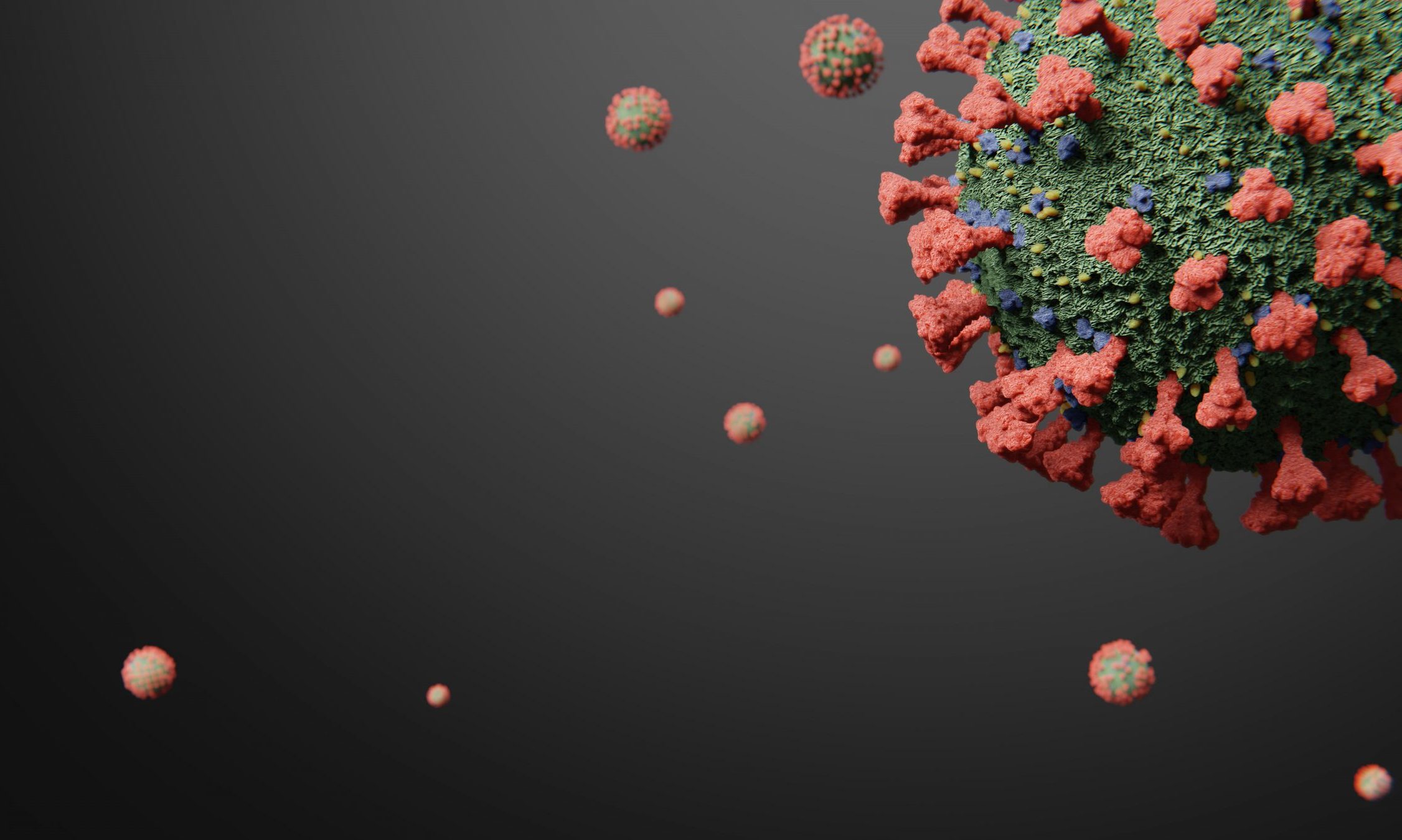 The number of rising hospitalized COVID-19 patients in Alabama is a concerning sign of a possible coming surge of the disease, state health experts said Friday. Alabama hospitals were caring for 888 coronavirus patients Friday, the highest number since Sept 9. 
UAB Hospital was caring for around 80 COVID-19 inpatients Friday afternoon, said Dr. Rachael Lee, an infectious disease specialist at UAB, speaking to reporters Friday. UAB Hospital hasn't had that many coronavirus inpatients since Aug. 18, when the disease was surging statewide.
"We have been dealing with this since March, and I think it's easy for us to drop our guard," Lee said. 
Alabama added 3,852 new coronavirus cases on Friday, but 1,287 of them were older positive antigen tests, conducted in June through October and submitted to ADPH by a facility in Mobile, according to the department. Still, Alabama's daily case count has been increasing, concerning health officials already worried that as the weather turns colder and the flu season ramps up, Alabama could see a surge like the state had in July.
Alabama's 14-day average of new daily cases was 1,247 on Friday, the highest it's been since Sept 4. Over the last 14 days, Alabama has added 17,451 new COVID-19 cases.
Friday's inclusion of those older positive test results throws off the day's percent positivity, by Thursday the state's percent of tests that were positive was nearly 16 percent. Public health officials say it should be at or below five percent or cases are going undetected.
The state added 16 COVID-19 deaths on Friday, bringing to total confirmed deaths statewide to 2,859. Over the last two weeks, 206 deaths were reported in the state. Alabama's 14-day average of new daily deaths on Friday was 15.
Alabama state health officer Dr. Scott Harris told APR by phone Friday called the rising new cases and hospitalizations "worrisome."
Harris noted the data dump of older confirmed cases in Friday's data, but said "but nevertheless, I think it's clear our numbers are going up."
Harris said it's not yet clear what's causing the continued spread, but said it may be due at least in part to larger private gatherings. ADPH staff has mentioned a few outbreaks association with such gatherings, but Harris said it's hard to know for certain if that's the major driver in the state's rising numbers.
"It's football season and the holidays are coming up and school is back in session," Harris said. "I think people are just not being as safe as they were."
Harris noted that on ADPH's color-coded, risk indicator dashboard, red counties, which denotes counties with rising cases and percent positivity, the 17 red counties on Friday were distributed across the state.
"So there's not one event, or even a handful of events. It seems like there's just a lot of things happening in a lot of places," Harris said.
Alabama's rising numbers are mirrored in many states. The U.S. reported more than 71,600 new COVID-19 cases on Thursday, nearing the country's record highs, set in July.