Brooks urges Senate to use federal rules of evidence in Trump's impeachment trial
Thursday, Congressman Mo Brooks (R-Huntsville) and 8 conservative House colleagues sent a letter to United States Supreme Court Chief Justice John Roberts, Senate Majority Leader Mitch McConnell, and Senate Minority Leader Chuck Schumer urging them to adopt the Federal Rules of Evidence for the Senate's President Trump impeachment trial.
The other Republican congressmen who joined Brooks in the letter were Reps. Paul A. Gosar, D.D.S. (AZ-04), Jeff Duncan (SC-03), Jody Hice (GA-10), Ted Yoho (FL-03), Neal P. Dunn (FL-02), Bob Gibbs (OH-07), Mark Meadows (NC-11), and Debbie Lesko (AZ-08)
"The best way for the American people to discern the truth about impeachment is by using evidentiary standards developed by our judicial system over the past two centuries," Congressman Brooks wrote. "The Federal Rules of Evidence, used in all federal courtrooms, generally excludes hearsay, gossip, rumor, opinions and otherwise irrelevant evidence from consideration for one simple reason: history has revealed that such evidence is unreliable and makes it harder for judges and juries to determine the truth of a matter. The House's impeachment proceedings have been devoid of evidentiary standards. The Senate should and can do better."
"In America, everyone has the right to a fair trial— presidents included," Brooks continued. "The formal adoption of the Federal Rules of Evidence would give Chief Justice Roberts a clear-cut standard for deciding admissibility of evidence during the Senate impeachment trial."
"An impeachment trial is as consequential as it gets in America's political system," Brooks explained. "There is simply no room for bad, misleading or otherwise weak evidence our judicial experts know, from experience, should never be considered. Chief Justice Roberts and the Senate should adopt the Federal Rules of Evidence and exclude substandard evidence from consideration during the impeachment trial."
A number of witnesses provided evidence to House committees on impeachment that Republicans challenged as hearsay evidence. While hearsay is inadmissible in most instances in a criminal prosecution impeachment is a political process and not a judicial process thus Democratic Committee chairs were allowed to admit testimony that likely would have been barred in a federal court proceeding.
"Democrats began an effort to overturn an election behind the closed doors of a sensitive compartmented information facility used for classified information," Congressman Meadows wrote. "They leaked only anti-Trump information and kept Americans in the dark from context for weeks. And it's certainly no wonder that Democrats guarded the full set of facts from the public as long as they could. In the weeks of open hearings, their case didn't just render little evidence – it fell apart at the faintest sign of scrutiny."
"Officials like America's acting ambassador to Ukraine, William Taylor, admitted to never having been a party to any conversations, negotiations or discussions providing firsthand knowledge," Meadows charged. :Former Ambassador to Ukraine Marie Yovanovitch didn't finish her opening statement before acknowledging she could bring no testimony regarding any quid pro quo allegations against the president – or, the entire basis of the impeachment. Even the "star witness" – Ambassador to the European Union Gordon Sondland – admitted he had no evidence "other than his assumptions." In other words: he had nothing at all."
Mo Brooks is serving in his fifth term representing the Fifth Congressional District.
Print this piece
Alabama may need 2,500 more ventilators. It's having to compete to get them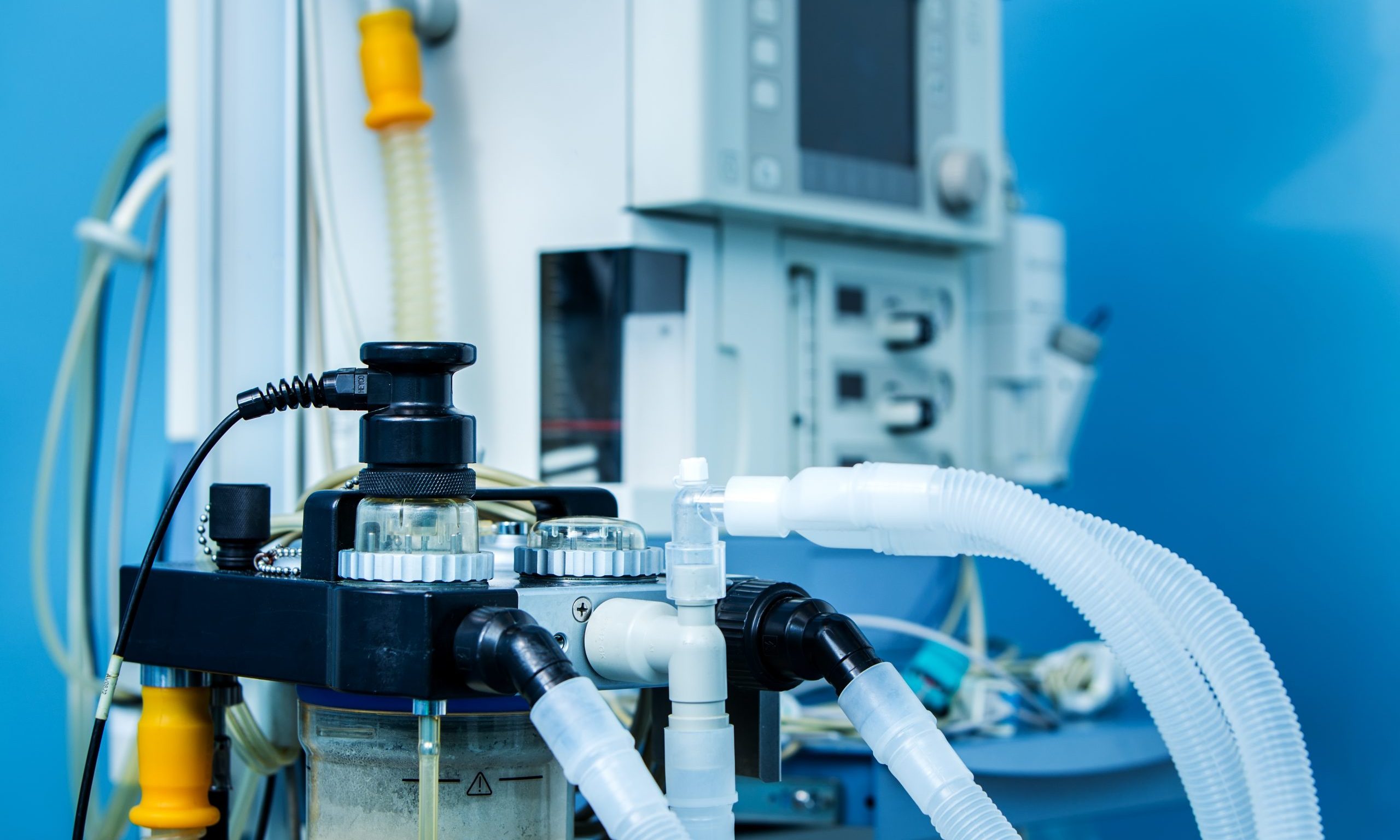 Alabama may need 2,000 more ventilators than it has, and it's being forced to compete with other states to get them on the private market.
State Health Officer Dr. Scott Harris said Friday that the Alabama Department of Public Health is attempting to source its own ventilators as a number of hospitals in the state are already struggling and asking for more.
The state requested 500 ventilators from the federal government through the Department of Health and Human Services and the national strategic stockpile. It asked for 200 of them to be delivered urgently.
"HHS has indicated that they're not going to fulfill that anytime soon because they're still taking care of places like New York City," Harris said in an interview with APR.
When Alabama nears an expected surge — say 72 hours before hospitals are expected to be overwhelmed with patients requiring life support — they may be able to make the extra ventilators available.
So Alabama, like a number of states, is being forced to try to source ventilators on its own through the private market, where hundreds of hospitals, all the other states and other countries are trying to do the same.
Harris said he signed a purchase order Thursday for 250 more ventilators.
"We're waiting to see, and then there are others that we're waiting to hear from," Harris told APR. "We're doing our best to try to source these in any way that we can."
"We're attempting to source those ourselves, but as you know, all the states are looking to source their own and in some measure competing with each other," he said a press conference Friday evening when Gov. Kay Ivey announced a shelter in place order.
Alabama Sen. Doug Jones said Thursday that Alabama will likely make additional requests, but there are only 10,000 ventilators in the national stockpile and in the U.S. Department of Defense surplus. And with every other state in the country also requesting these supplies, the federal government has said that states should not rely on the national stockpile to bolster their ventilator capacity.
By Friday, nearly 1,500 people were confirmed positive with the virus. At least 38 have died. Dire models from the Institute for Health Metrics and Evaluation at the University of Washington — models that influenced the state's decision to issue a stay-at-home order — project that by mid-April, Alabama could have a massive shortage of ventilators and hospital beds.
"The timeline I think makes sense and the time when we're expected to have a surge is the part that was most useful to us," Harris said. "We've been trying very hard to get an order in place with regards to this surge that we expect to happen."
The model estimates that Alabama could have a shortage of 20,000 hospital beds, 3,900 intensive care beds and more than 2,000 ventilators.
At least 3,500 ventilators would be needed at the peak of the COVID-19 outbreak in mid-April, according to the IHME model. Last month, Alabama Hospital Association President Donald Williamson said the state has a surge capacity of about 800.
The same model projects that about 5,500 people could die from COVID-19 in Alabama by August. However, the model is live and is regularly adjusted. Earlier this week, it suggested that 7,000 people could die by August.
Harris said the state, over the past couple of weeks, has added a few hundred additional ventilators to its capacity by converting anesthesia machines and veterinary ventilators for use on those infected with the coronavirus.
"Yet, even with adding all of those ventilators, going up by a few hundred units, which means to tell you that we're still using around the same percent of all of our ventilators even though the number [of ventilators] is going up," Harris said. "So we know that there are more patients on ventilators."
The state health officer said some hospitals in the state are already struggling but others are cooperating to share resources.
"They are really working hard to make sure that they have what they need, and we're trying very hard, along with the governor's office, to make sure that Alabama has enough inventory," Harris said.
Print this piece