Opinion | "The things you see as a prosecutor, you can't un-see"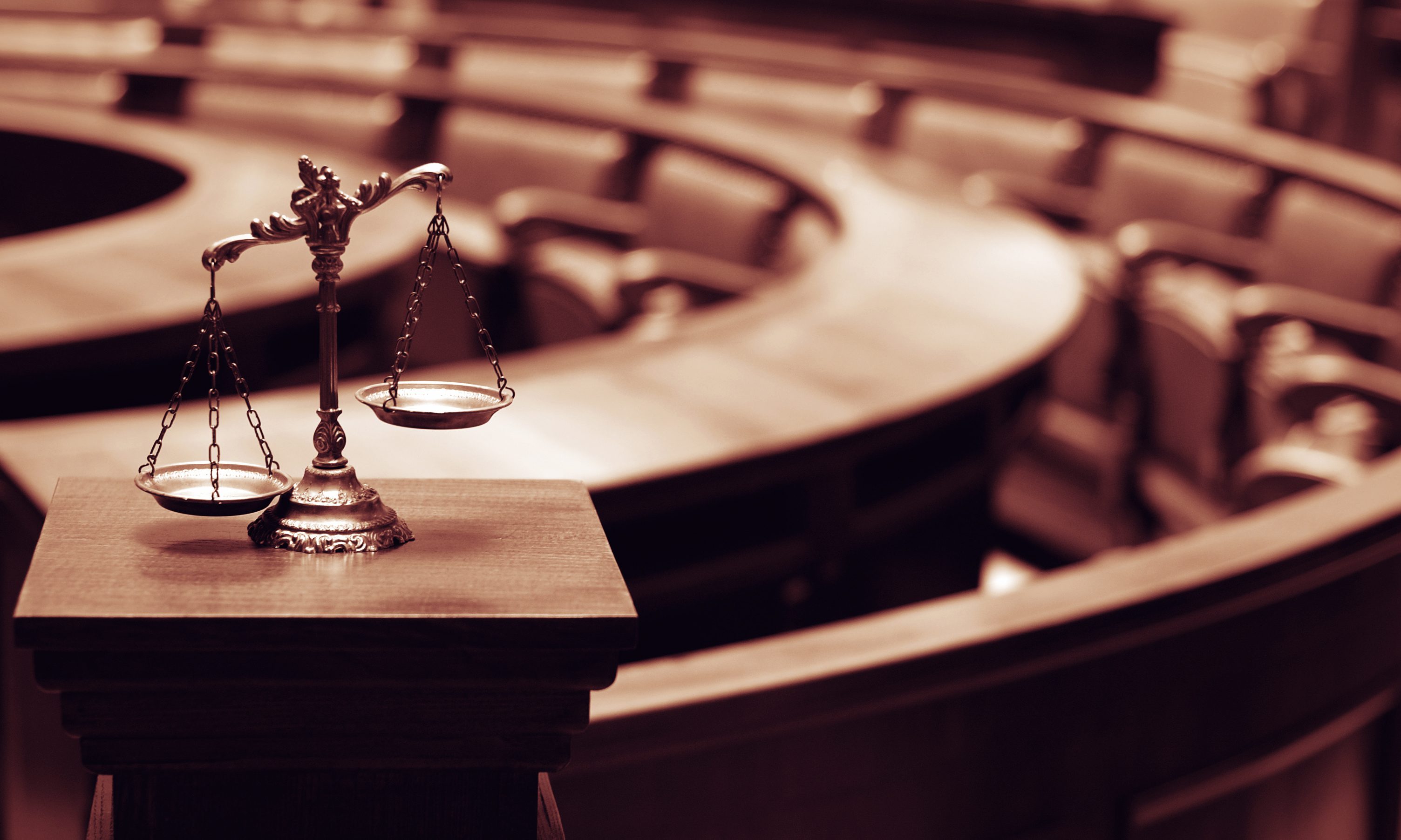 ADAA Chaplain Walt Merrell reflects on a year of tragedies and helping prosecutors cope with the stress of their job.
When fellow District Attorney Greg Griggers was injured in an ambush shooting outside his Demopolis office in November 2018, Walt Merrell knew it was time. Before the shooting, Merrell, the district attorney for Covington County, had felt a calling to use his faith and his experience assisting people dealing with personal struggles, to help prosecutors cope with the trauma and heartbreak they regularly encounter as part of their job.
The means to doing that was the creation of the position of chaplain for the Alabama District Attorneys Association.
"It was something that was on my mind. I felt that it's something the association needed," Merrell said, though he was hesitant at first to ask to be appointed chaplain. "When Greg got shot, I was interested in reaching out to him. One of the things that came out of it is we have a much stronger relationship. I am grateful for that."
Less than a month after the shooting, the ADAA created the position of chaplain and appointed Merrell.
Why chaplain?
"I saw that too many of my peers, friends and casual acquaintances were drowning in the turmoil of doing their job," Merrell said. Prosecutors on a regular basis must confront heinous crimes, acts of cruelty and grieving families.
"The things you see as a prosecutor, you can't un-see. The way you recover from that is through hope. My job is to comfort and offer encouragement, and to suggest to them there is hope out there."
The past year has been an especially difficult one for the ADAA family. In November, Sloan Harmon, the 20-year-old son of St. Clair County District Attorney Lyle Harmon, was shot and killed while driving in St. Clair County. And over the course of the year, six law enforcement officers, including longtime and well-loved Lowndes County Sheriff John Williams, were killed in the line of duty.
In addition, the high-profile abductions and murders of a 3-year-old girl in Birmingham and a 19-year-old female college student in Auburn shook both the public and those in law enforcement involved in the desperate searches after they went missing. The emotional toll from dealing with such tragic cases is akin to post-traumatic stress disorder, Merrell said.
"Prosecutors and police officers face a secondhand trauma on a daily basis," he said. "Many suffer PTSD from reliving the tragedies through the victims.
"Prosecutors have to have a very rigid exoskeleton to be immune from personal attacks and attacks from defense attorneys when we are just doing our job. But that exoskeleton doesn't make us immune to the pain and suffering we see from the victims. It's just a shell. We are still people inside. What I hope happens (through my position as chaplain) is a mechanism of support for those who are worn out or need help coping, without them having to worry about the stigma of going to counseling."
Merrell has served as district attorney for Covington County since 2011. Before that, he worked four years as an assistant district attorney, preceded by six years in private practice as a criminal defense and plaintiff lawyer.
Outside of his work in the courtroom, Merrell puts in action his faith as a devout Christian as well as his desire to help others. He regularly speaks to schoolchildren and community and religious groups about the importance of making good decisions, staying out of trouble and avoiding the dangers of alcohol and drugs.
Fifteen years ago, Merrell helped found an addiction recovery program to provide resources to people trying to straighten out their lives. Crossover Ministry grew into a residential addiction recovery program six years ago with a facility in Opp and has served more than 1,000 people.
"The single biggest threat to the stability of our nation and to the structure of our society is addiction," Merrell said. "Ninety to ninety-five percent of crimes are drug related or drug motivated. From that standpoint, you have to fix the problem. I tell people our job is not to prosecute, it's to fix the problem."
When he and six other men came together to create Crossover Ministry, there was a severe scarcity of resources in Covington County to treat those with substance abuse problems, Merrell said. Now, the residential program can accommodate up to 36 people – both men and women – at a time. Participants graduate after six months. All funding comes from donations, he said.
"We want them to successfully live sober," Merrell said. "A guy came back after going through treatment and said, 'You saved my life.' He wanted to start a drug treatment program in Covington County."
Barry Matson, executive director of the ADAA, said the DAs appreciate having Merrell available to talk with. Matson is usually the first to get the call when tragedy hits or a DA needs help.
"Having Walt is a real resource," Matson said. "I make it a point to be there personally when one of the DAs needs help or a family needs comforting. But having someone else available, especially someone they know well and who demonstrates such a strong faith, is a big plus for the association. I am proud of the work Walt does."
Merrell was first appointed ADAA chaplain last year by former association President Tom Anderson of Enterprise. The current president, Jill Lee of Shelby County, gladly kept him in the post this year.
"Walt is a no-nonsense guy, but he has a love for God and a passion for people," Lee said. "It shows in his willingness to reach out to other DAs who might be going through some things. It also shows in the work he's doing in his community. We are very fortunate to have him."
Joe Borg, director of the Alabama Securities Commission and an ADAA affiliate member, said it's important for the association to have a chaplain, and he believes Merrell is a great fit for the job.
"Walt has a deep conviction for the law. He has a deep conviction for his faith. He has a deep conviction for the truth," Borg said. "A prosecutor's job is to serve and protect the citizens of his jurisdiction. When you have someone with deep convictions, it's a system that brings true justice."
Larry Smith is a retired chief investigator for the Madison County DA's office and has been an ADAA member since 1972."I was really pleased they created the position of chaplain," Smith said. "We have things to celebrate, and we have things to grieve. Having established that position, DAs now have someone with their background to celebrate with and to grieve with. Walt is a spiritual man who knows how to reach out and connect with other people."
Merrell said being a district attorney does make it easier identifying with the emotional and spiritual strains that other DAs face.
"There's a certain comradery that exists. We kind of think only other prosecutors can understand what we go through," he said. "The typical prosecutor is guided by two things: enforcement of the law and doing what we know to be right. The prosecutor who is working hardest to protect society is wearing himself or herself out. That's why we need a chaplain."
Opinion | Auburn Student Center named for Harold Melton, first Auburn SGA president of color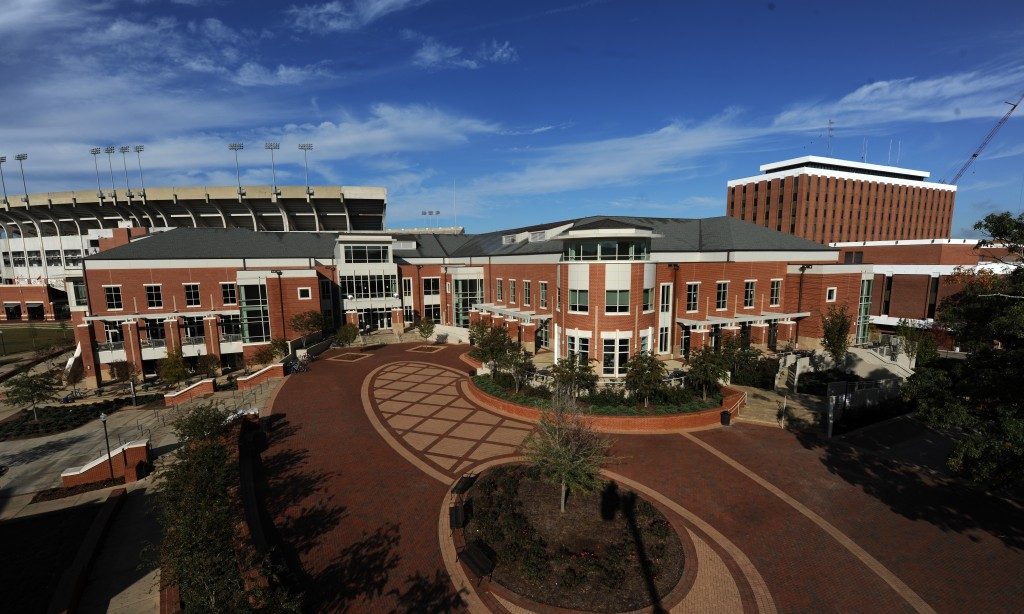 The year 1987 was a quiet one for elections across America but not at Auburn. That was the year Harold Melton, a student in international studies and Spanish, launched and won a campaign to become the first African American president of the Auburn Student Government Association, winning with more than 65 percent of the vote.
This was just the first of many important roles Harold Melton would play at Auburn and in an extraordinarily successful legal career in his home state of Georgia, where his colleagues on the Georgia Supreme Court elected him as chief justice.
Last week, the Auburn Board of Trustees unanimously named the Auburn student center for Justice Melton, the first building on campus that honors a person of color. The decision was reached as part of a larger effort to demonstrate Auburn's commitment to diversity and inclusion.
In June, Auburn named two task forces to study diversity and inclusion issues. We co-chair the task force for the Auburn Board with our work taking place concurrently with that of a campus-based task force organized by President Jay Gogue. Other members of the Board task force are retired Army general Lloyd Austin, bank president Bob Dumas, former principal and educator Sarah B. Newton and Alabama Power executive Quentin P. Riggins.
These groups are embarking on a process that offers all Auburn stakeholders a voice, seeking input from students, faculty, staff, alumni, elected officials and more. It will include a fact-based review of Auburn's past and present, and we will provide specific recommendations for the future.
We are committed to making real progress based on solid facts. Unlike other universities in the state, Auburn has a presence in all 67 counties through the Alabama Cooperative Extension System. Our review has included not only our campuses in Auburn and Montgomery but all properties across our state. To date, we have found no monuments or statues recognizing the history that has divided our country. We will continue our fact-finding mission with input from the academic and research community.
Our university and leadership are committed to doing the right thing, for the right reasons, at the right time. We believe now is the right time, and we are already seeing results.
In addition to naming the student center for the Honorable Harold Melton, we have taken steps to highlight the significant role played by Harold Franklin, the student who integrated Auburn. We are working to enhance the historical marker that pays tribute to Mr. Franklin, and we are raising its visibility in campus tours as we pay homage to his contributions as our first African American student. Last month, we awarded Mr. Franklin, now 86 and with a Ph.D., a long-overdue master's degree for the studies he completed at Auburn so many years ago.
We likewise endorsed a student-led initiative creating the National Pan-Hellenic Council Legacy Plaza, which will recognize the contributions of Black Greek organizations and African American culture on our campus.
In the coming months, Auburn men and women will work together to promote inclusion to further enhance our student experience and build on our strength through diversity. The results of this work will be seen and felt throughout the institution in how we recruit our students, provide scholarships and other financial support and ensure a culture of inclusion in all walks of university life.
Our goal is to identify and implement substantive steps that will make a real difference at Auburn, impact our communities and stand the test of time.
Naming the student center for Justice Melton is but one example. In response to this decision, he said, "Auburn University has already given me everything I ever could have hoped for in a university and more. This honor is beyond my furthest imagination."
Our job as leaders at Auburn is more than honoring the Harold Meltons and Harold Franklins who played a significant role in the history of our university. It is also to create an inclusive environment that serves our student body and to establish a lasting legacy where all members of the Auburn Family reach their fullest potential in their careers and in life.