Moore discusses impeachment trial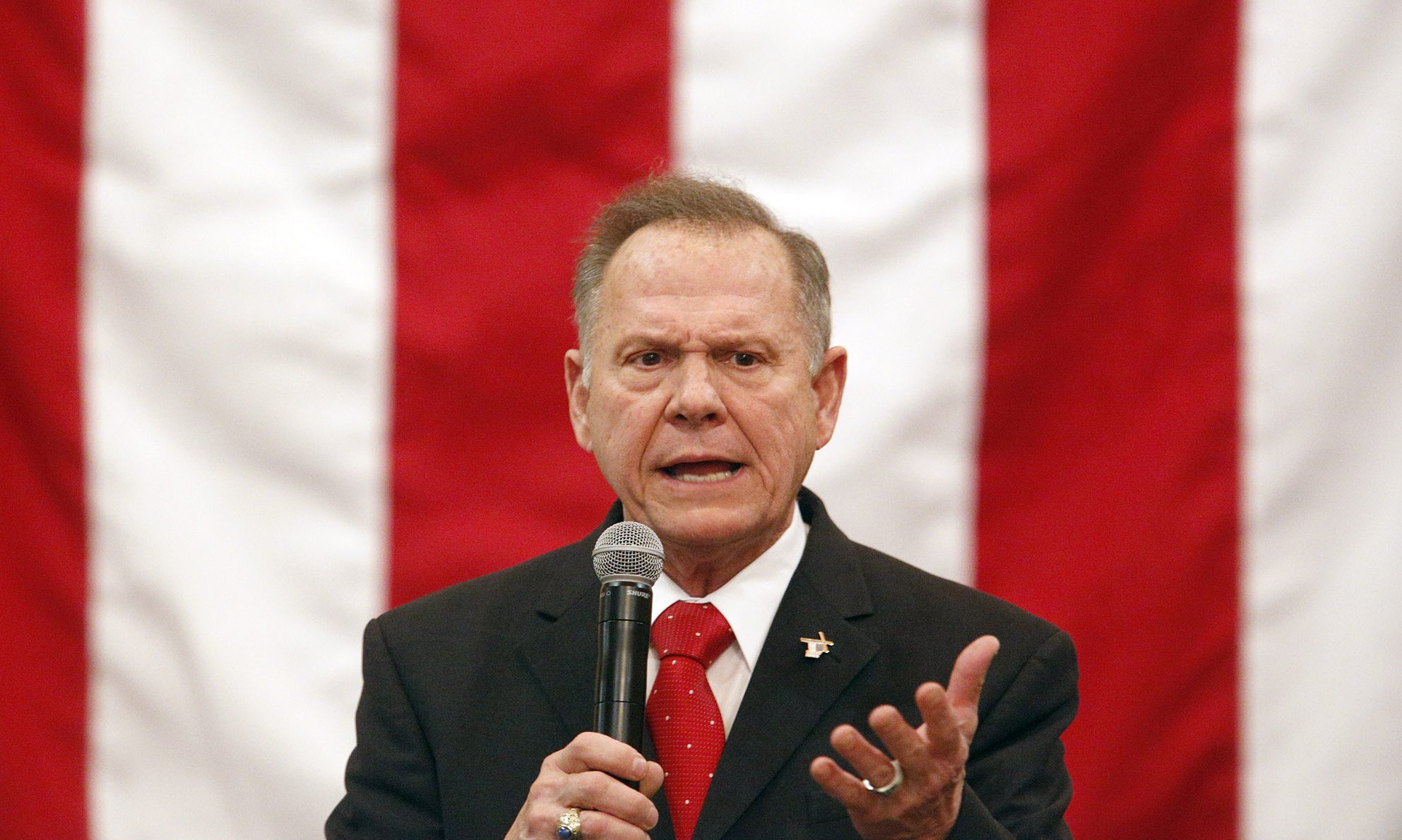 Saturday, U.S. Senate candidate former Chief Justice Roy Moore (R) spoke via email correspondence with the Alabama Political Reporter about what to expect from the impending impeachment trial of President Donald J. Trump (R) in the U.S. Senate.
As of press time, Pelosi had still not officially forwarded the two Articles of Impeachment to the U.S. Senate.
"Pelosi and her constituents will do anything to annoy, harass, or embarrass the President in a political year," Moore stated. "Their attempt to subvert the Constitution is evident in their delay in sending articles of Impeachment to the Senate."
Moore has been a staunch defender of President Trump.
"The impeachment push by Congress is only more evidence that they will do anything and everything it takes to stop our President and the progress he has made for our Country," Moore said in a statement. "Now, it will go before the Senate where we will really see where Republicans stand on exonerating President Trump of these charges."
"They will do whatever it takes to stop President Trump, just like they will do whatever it takes to stop me from running for Senate again," Moore said.
Judge Moore was narrowly defeated by former U.S. Attorney Doug Jones in the 2017 special election after being vilified in the national press by claims that he acted improperly with young women in the 1970s when he was a deputy Etowah County district attorney. Most national Republican groups withheld their funding from Moore, who was critical of Senate Majority Leader Mitch McConnell, R-Kentucky.
Moore predicted that Sen. Jones will vote to convict the President.
"Alabama can go ahead and count on Doug Jones voting to impeach," Moore predicted. "That's why it was so important for them to win the Alabama Senate seat in 2017, but they did so only after unleashing the most vilifying and malicious campaigns this nation has ever seen. One that hurt not only me but my family, and my supporters alike."
Moore was twice elected to be Chief Justice of the Alabama Supreme Court; but was removed or suspended by the Court of the Judiciary. Moore is a former Etowah County Circuit Judge and is nationally known for his defense of the Ten Commandments. Moore is a graduate of the U.S. Military Academy at West Point and the University of Alabama School of Law. Moore is a Vietnam War veteran.
Moore faces a crowded Republican field that includes: former Auburn head football Coach Tommy Tuberville, businessman Stanley Adair, Ruth Page Nelson, Congressman Bradley Byrne, State Representative Arnold Mooney, and former Attorney General Jeff Sessions.
The Republican primary will be March 3.
UAB doctor urges public get flu vaccine as COVID-19 continues to spread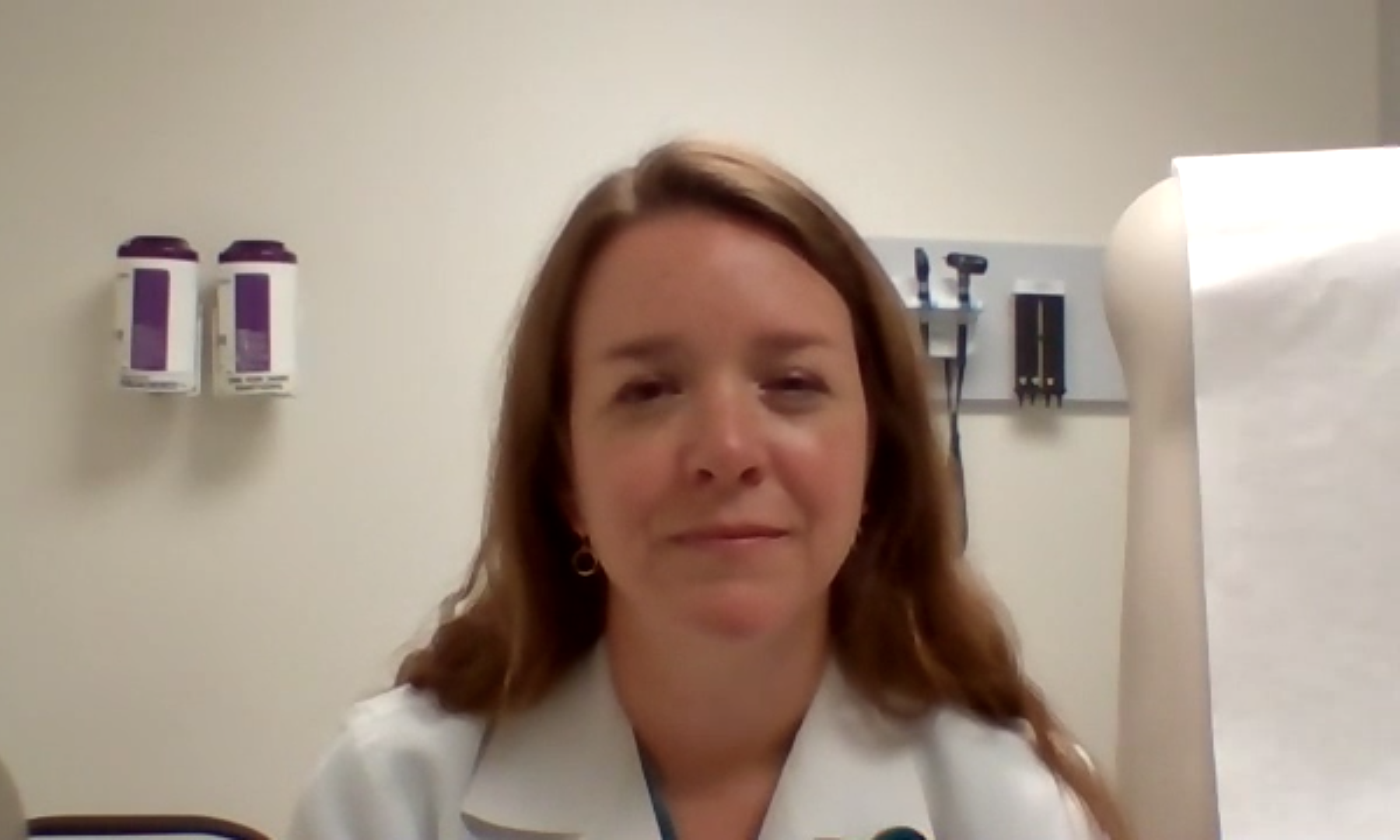 As the flu season nears, Alabama health care providers are encouraging the public to get flu vaccines to prevent stressing hospitals, which continue to care for COVID-19 patients. 
"We just are really encouraging everyone to go ahead and get vaccinated," said Dr. Erin DeLaney, assistant professor in the department of family and community medicine at UAB's School of Medicine, speaking to reporters on Thursday. 
DeLaney said physicians are encouraging flu vaccinations, regular hand washing and social distancing because they're not sure what flu and COVID could look like together.

"We know that there are other respiratory pathogens that together, combined with the influenza virus, can have poor outcomes," DeLaney said. "And we know that the flu and COVID separately can have poor outcomes, so we're hoping to protect as many people as we can." 
DeLaney also discussed what will likely be the challenge for the public in attempting to determine whether they have the flu or COVID-19, which would prompt them to seek coronavirus testing.  
"Unfortunately, coronavirus and influenza, they will share a lot of the same symptoms," DeLaney said. "The only thing that's going to be completely different would be the loss of sense of taste and smell, is specific to COVID." 
DeLaney said the medical community will have to rely on testing to determine between a case of influenza or COVID-19, and recommended that if a person isn't able to get a coronavirus test they should assume they have COVID-19 and self-quarantine for 14 days. 
Taking a clue from areas of the world that have already seen the start of the flu season, DeLaney said it appears that the spread of flu in those areas has been lighter this year, most likely because of what's being done to protect people from COVID-19, including the wearing of masks, social distancing and regularly washing hands. 
"We are hopeful that would also be our same experience as we enter our flu season — that if people are vigilant with COVID that it would protect us from not only the flu but other respiratory pathogens as well," DeLaney said. 
Speaking about the upcoming Halloween holiday, DeLaney said if families decide to go door-to-door with their children, eager for candy, masks should be worn. Masks that come with costumes do not provide protection, however, and DeLaney said they don't recommend placing cloth masks over costume masks either. Medical providers are encouraging kids to wear Halloween-themed cloth masks instead. 
The Centers for Disease Control and Prevention encourages families giving out candy on Halloween not to put the candy in a bowl for children to reach into, but instead suggest placing candy into separate bags and to place the bags outside the home.
She also recommended other outdoor activities in lieu of door-to-door candy gathering. 
"So an outdoor pumpkin carving. Playing some Halloween music outside or having different types of activities where people are not going to be gathering closely, or not all touching the same things, would be ideal," DeLaney said.
There have been 148,206 confirmed cases of COVID-19 in Alabama as of Thursday, when the state added 1,052 new cases, according to the Alabama Department of Public Health. As of Thursday, 2,506 people have died in Alabama from COVID-19, 18 of which were added on Thursday.