Byrne: Freedom from Religion Foundation needs to "stop forcing their ungodly, un-American views down our throats"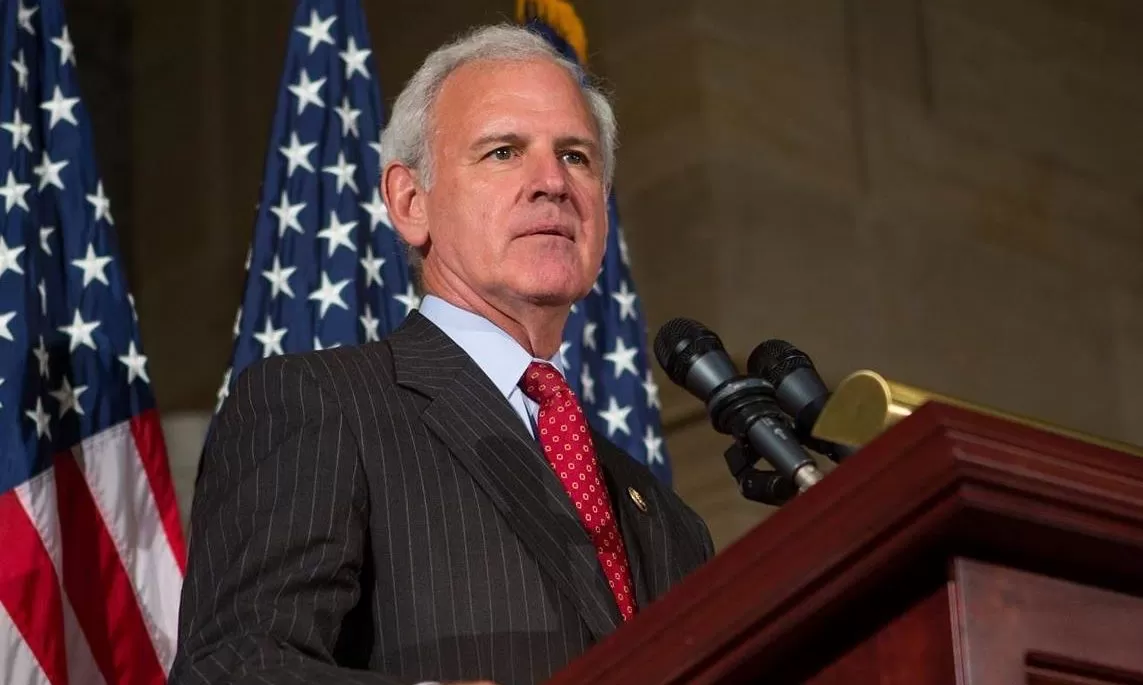 Monday, Congressman Bradley Byrne commented on a separation of church and state dispute involving Reeltown High School and the Wisconsin based Freedom from Religion Foundation. Byrne said in a social media post that the Wisconsin based FFRF "needs to pack it up and stop forcing their ungodly, un-American views down our throats."
On Wednesday, December 18, the FFRF complained that a football team baptism in Tallapoosa County Schools on school property with staff, including head football Coach Matt Johnson, in attendance is constitutionally unacceptable in their reading of past Supreme Court rulings.
On Nov. 21, the football team participated in a baptism event that was held on school premises with school staff members, including the head football coach, present. FFRF claims that it is settled law that public schools may not advance or promote religion.
"Courts have consistently held that it is illegal for a public school to organize, sponsor, or lead religious activity at public high school athletic events, such as football practice," FFRF Staff Attorney Chris Line wrote in a letter to Tallapoosa County Schools Superintendent Joseph C. Windle. "In Lee v. Weisman (1992), the Supreme Court extended the prohibition of school-sponsored religious activities beyond the classroom to all school functions, holding prayers at public high school graduations an impermissible establishment of religion. As school-sponsored activities, football team events cannot include any endorsement of religion or religious rituals."
FFRF argued in their release that Tallapoosa County Schools students will perceive the Reeltown High School baptism was endorsed by the school and that since this religious ritual took place on school property with school staff members present. FFRF said that, allowing outside adults to perform religious rituals specific to one religion — in this case Christianity — at a team event, ostracizes those students and families who identify as nonreligious or practice a minority religion FFRF claims.
"It's an egregious overstep for public school officials to put Christian baptism in the playbook," says FFRF Co-President Annie Laurie Gaylor.
Congressman Bradley Byrne, R-Montrose, has been outspoken in his defense of Coach Johnson and the school.
"I'm sick of these groups trying to tell us that we aren't allowed to live out our faith," Byrne said on social media. "The Freedom from Religion Foundation needs to pack it up and stop forcing their ungodly, un-American views down our throats. The foundation says they want separation of church and state, but what they really want to is to rip God out of our nation altogether. I'm thankful for leaders like Coach Johnson who are doing the right thing and serving as positive role models to our young people."
The event was presented by Rick and Mick Ministries. Coach Johnson said that attendance was not mandatory at the event which took place on the football field prior to practice. Johnson said that the 26 boys who were baptized chose to commit their lives to Christ.
"Let me start first off by saying our community is based on those values overall," Johnson told the Outlook. "Everybody is not the same obviously, and we're fine with that. But the way we run our program, the way I run my program specifically is based 100% off Christian values."
"My duty is to follow up with that, as a Christian," Johnson said. "I didn't want to make it an event that took away from what they were doing. I wanted it to be about them and their salvation. I didn't want attention on me and I didn't want the attention on football. I wanted it to just be between those guys who made that decision and that relationship."
Johnson said that participation was not mandatory and that roughly half the team chose not to participate.
"It's not like I'm going to make them run hills if they don't pray," Johnson said.
The FFRF is asking that the school hold not future religious events.
"(This) will never ever change as long as I am here or as long as this place is open," Johnson said.
"Helping bring a person to know Christ should be praised, not attacked," Byrne said.
Byrne is a GOP candidate for the Senate seat currently held by Doug Jones. He represents Alabama's First Congressional District.

Original reporting by the Yellowhammer News and the Outlook contributed to this report.
Lilly Ledbetter speaks about her friendship with Ginsburg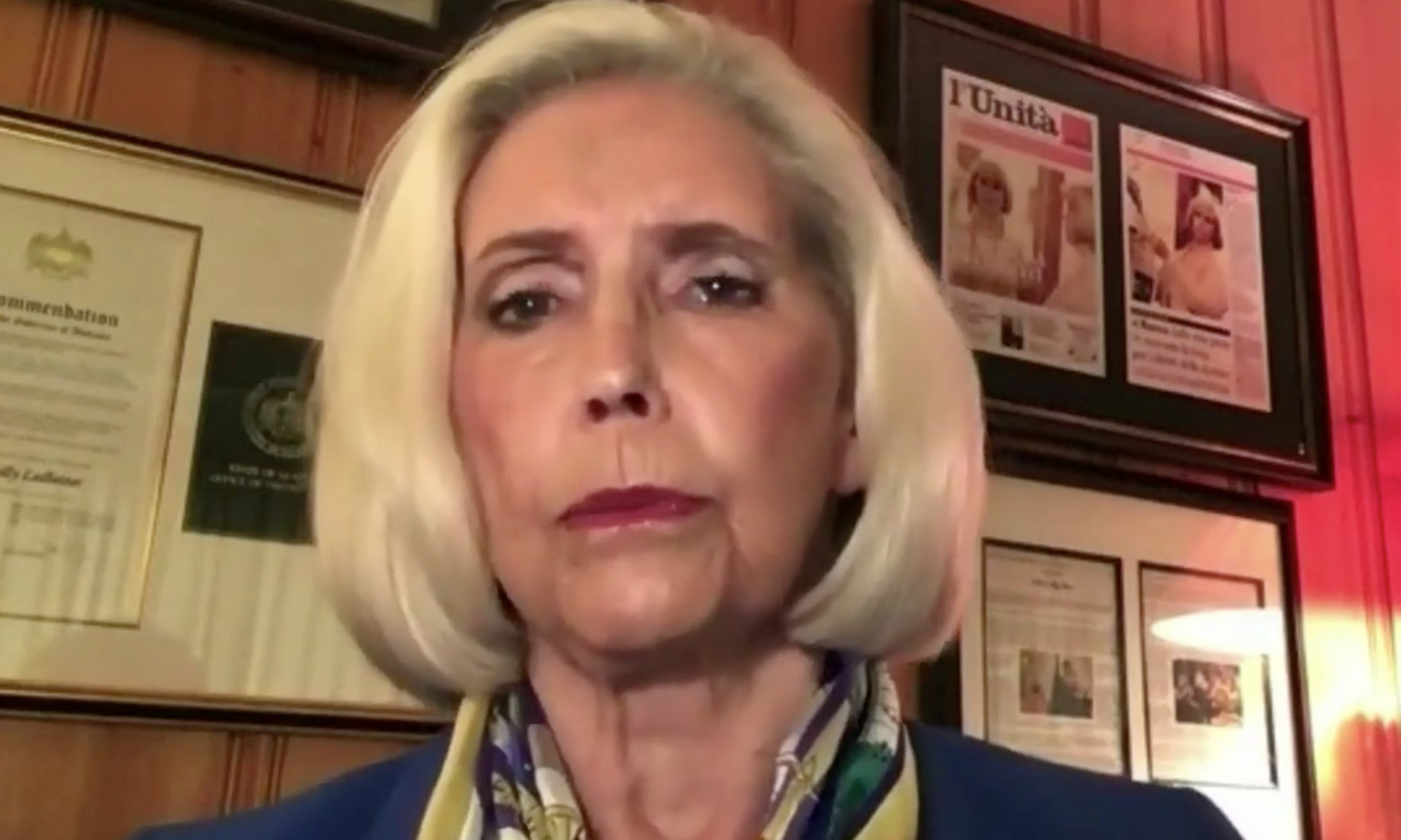 When anti-pay-discrimination icon and activist Lilly Ledbetter started receiving mail from late Supreme Court Justice Ruth Bader Ginsburg, Ledbetter's attorney told her to save the envelopes. That's how unusual it is to get personal mail from a member of the nation's highest court.
Ledbetter, 82, of Jacksonville, Alabama, shared her memories of her contact with Ginsburg over the last decade during a Facebook live event hosted by Sen. Doug Jones on Monday.
Ginsburg famously read her dissent from the bench, a rare occurrence, in the Ledbetter v. Goodyear Tire & Rubber Co. decision in 2007. The court ruled 5-4 to affirm a lower court's decision that Ledbetter was not owed damages for pay discrimination because her suit was not filed within 180 days of the setting of the policy that led to her paychecks being less than those of her male colleagues. 
Ledbetter said that Ginsburg "gave me the dignity" of publicly affirming the righteousness of Ledbetter's case, demonstrating an attention to the details of the suit.
Ginsburg challenged Congress to take action to prevent similar plaintiffs from being denied compensation due to a statute of limitations that can run out before an employee discovers they are being discriminated against. 
The Lilly Ledbetter Fair Pay Act of 2009 was passed by Congress with broad bipartisan support and signed into law by President Barack Obama. It resets the statute of limitation's clock with each paycheck that is reduced by a discriminatory policy.
Ledbetter said that her heart was heavy when she learned of Ginsburg's death on Friday. The women kept in touch after they met in 2010. That was shortly after the death of Ginsburg's husband, tax attorney Marty Ginsburg. She spoke about her pain to Ledbetter, whose husband Charles had died two years before.
"So we both shared that, and we shared a tear," said Ledbetter.
Ginsburg invited her to her Supreme Court chambers to see a framed copy of the act, next to which hung a pen that Obama used to sign it.
Ginsburg later sent Ledbetter a signed copy of a cookbook honoring her husband that was published by the Supreme Court Historical Society. Included with it was a personal note, as was the case with other pieces of correspondence from the justice that Ledbetter received at her home in Alabama. They were often brochures and other written materials that Ginsburg received that featured photos of both women.
Ledbetter expressed her support for Jones in his race against GOP challenger Tommy Tuberville. The filling of Ginsburg's seat is a major factor in that, she said.
"I do have to talk from my heart, because I am scared to death for the few years that I have yet to live because this country is not headed in the right direction," she said.
She noted that Ginsburg was 60 when she was appointed to the court. Ledbetter said that she opposes any nominee who is younger than 55 because they would not have the experience and breadth of legal knowledge required to properly serve on the Supreme Court.
She said that issues like hers have long-term consequences that are made even more evident by the financial strains resulting from the pandemic, as she would have more retirement savings had she been paid what her male colleagues were.
Jones called Ledbetter a friend and hero of his.
"I've been saying to folks lately, if those folks at Goodyear had only done the right thing by Lilly Ledbetter and the women that worked there, maybe they'd still be operating in Gadsden these days," he said.