Opinion | Steve Marshall's 2019 was one of the worst in Alabama history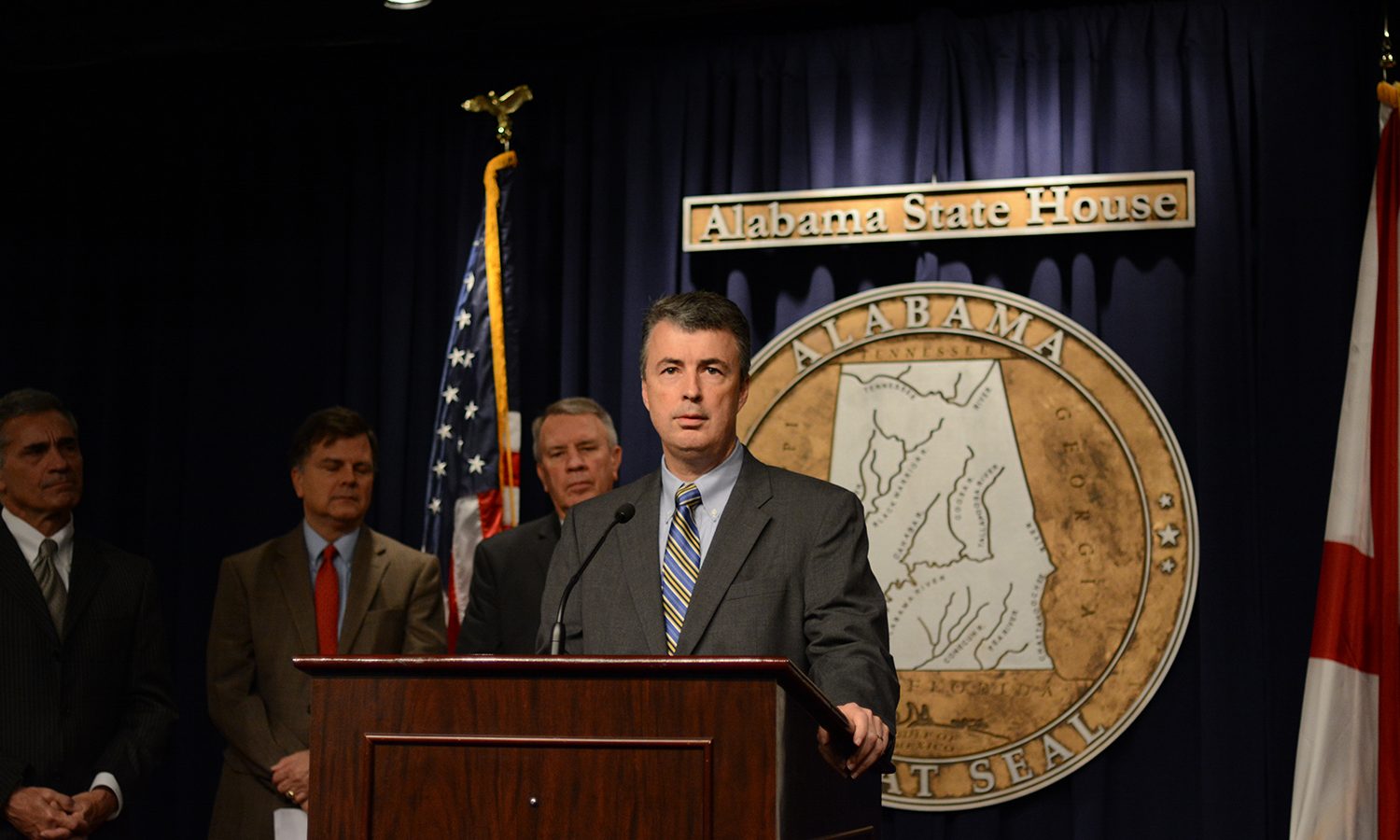 Steve Marshall might just be Alabama's worst attorney general — ever. 
To be certain, he's an awful AG. And I only pause in calling him the absolute worst in this state's history because Alabama has had more than its share of God-awful AGs through the years. 
Marshall, though, is making a real run at the crown. 
To be clear, I do not say this simply because our politics don't align. The office of the AG in any state mostly handles business that makes party irrelevant. And the best AGs out there set partisan politics aside and simply do the job. 
Hell, even Luther Strange — the biggest sellout in the history of sellouts — managed to mostly set partisan politics aside and do his job. 
Not Marshall, though. 
Under Marshall, the Alabama AG's office has been turned into a political pandering workshop, where ridiculous lawsuits and frivolous court filings dominate the time of the staff while the business of the citizens of this state takes a backseat. 
No time for consumer complaints of fraud or rampant instances of serial pollution taking place around the state, but plenty of time for suing to make sure we keep monuments honoring racists uncovered or trying to keep Hispanics from filling out census forms. 
Honestly, 2019 was one of the worst for an Alabama AG. 
It started with Marshall's decision to take over what should have been a homicide investigation into the death of EJ Bradford — the young black man who was gunned down in the Galleria by overzealous cops. When that decision was made, pretty much everyone knew the eventual outcome. 
Sure enough, despite video evidence showing Bradford was never a threat — and was instead the "good guy with a gun" at the scene of a shooting — Marshall cleared the cop who murdered Bradford, despite that cop never uttering a command, never pausing to understand the situation and shooting Bradford three times in the back. 
That's how Steve Marshall started 2019. 
He'll end it trying to make sure women never have the same rights as men. Not as long as he's AG. 
Because there's so little going on in Alabama these days — no real legal matters at all it seems in a state overrun with opioid addiction, political corruption, mass pollution, broken family courts and rampant gun smuggling — that Marshall has committed his office to a lawsuit attempting to block the Equal Rights Amendment from ever being included in the U.S. Constitution. 
If you're unfamiliar with the ERA, that's probably because you're under the age of 50. Or you just forgot. 
Equal rights for women was a major push back in the mid-1970s, and the ERA came within three states of the 38 required for ratification. It has set on the shelf since then, until two states recently hopped back on board. 
Now, to be clear, even if all 50 states suddenly decided to ratify this thing, there would be plenty of legal questions and Congress would most likely need to get involved. 
And at the end of the day, if it passed, the ERA would simply give women the same rights as men. And it would have eliminated the differences in which men and women are treated in some instances — most notably, some argued, in family court, where mothers wouldn't have received automatic deference from judges in custody cases. 
But such things weigh heavy on the mind of Steve Marshall. And as such, Alabama became the third state to be party to a federal lawsuit attempting to block the ERA should it ever be ratified by the required number of states. 
None of that makes sense — not from a practical standpoint or a public service standpoint or a political standpoint. 
Practically speaking, this lawsuit will factor absolutely zero into whether the ERA is ratified and adopted. And joining a lawsuit to block it does zero to aid anyone living in Alabama. 
And politically, the only possible voting bloc which would be energized by such a lawsuit would be white, conservative men, which, last I checked, were a fairly strong lean to Republicans in this state. 
Which means there's only one way to explain it. 
Steve Marshall is one of the worst AGs in the history of this state.
Print this piece
Opinion | Dodge the Economic Impact Payment card fees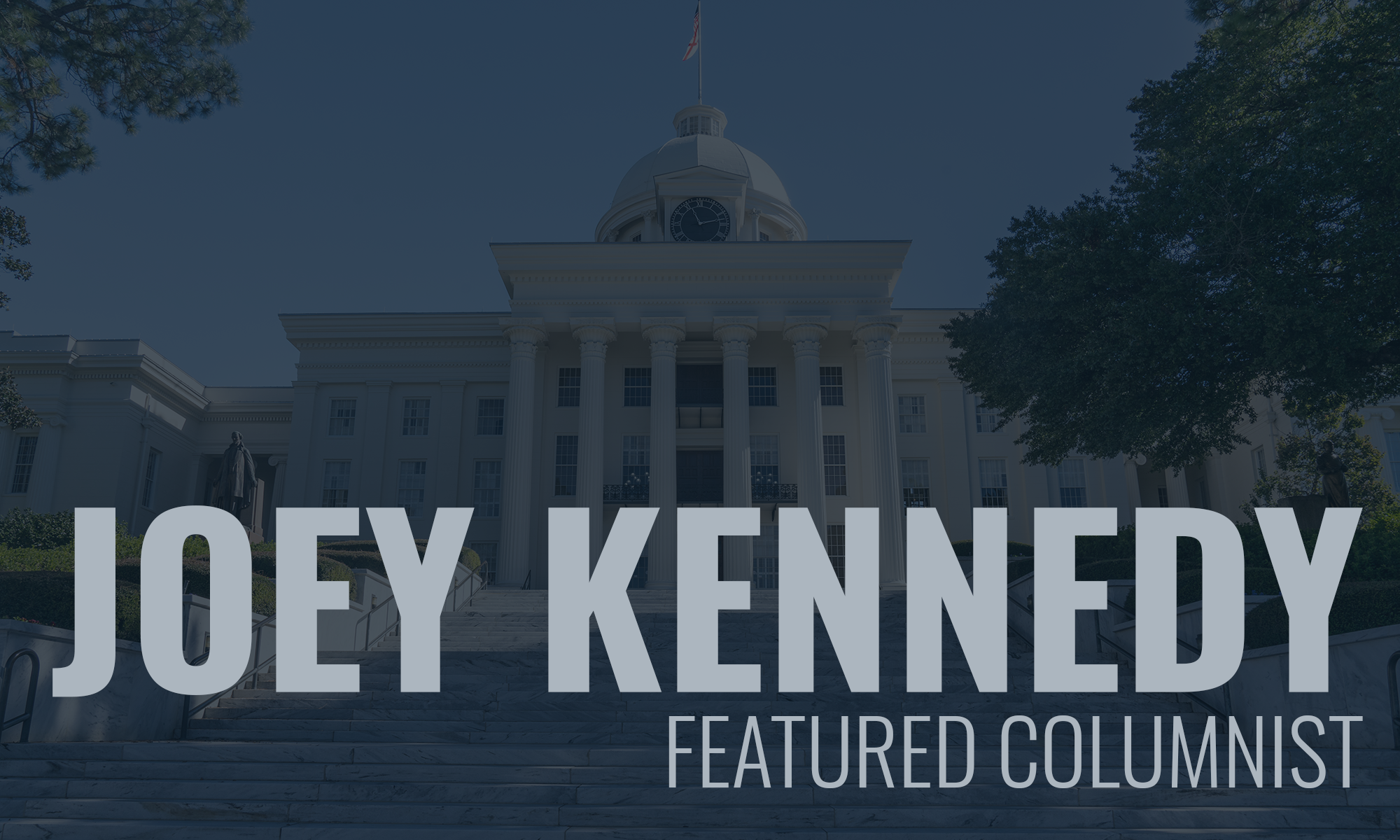 My wife received her $1,200 stimulus payment as a direct deposit several weeks ago. I did not get one, even though we file a joint income tax return, she makes more money than I, and our money is deposited into the same bank account.
I just figured there was some kind of mix-up. That's fine; mostly I'm patient when I'm getting "free" money. I'm not teaching this summer, so the money will come in handy when it comes.
Then this week, a lawyer friend and his wife received their stimulus money on a prepaid debit card. Luckily, my lawyer friend is a lawyer. He always reads the fine print.
More than likely, I would have thrown the fine print part of the stimulus in the trash, and maybe the debit card, too, because the whole thing looks like some sort of scam. And my friend says that in some ways, it is.
About 4 million of the debit cards were sent out by "Money Network Cardholder Services," with a return address in Omaha, Neb. They are issued by MetaBank, N.A. There is no indication on the envelope that this is indeed the stimulus money approved by Congress. There is a flier inside that says "Enclosed is your Economic Impact Payment Card." According to reports, the debit cards have been tossed into the garbage by people who think they are some elaborate scam or a solicitation for one of those high-interest credit cards.
They are valid, and your money is loaded onto them for you to spend like any Visa card. Except there are some catches, and this is what my friend is miffed about. He believes unsophisticated folks (that could be me) and marginalized people who receive the cards will succumb to the various fees that an unaware card user can incur.
Most services have no cost. Buy what you want, call for a balance inquiry, transfer the funds to your personal bank account, and use in-network ATMs that carry the AllPoint brand and you won't be charged.
However, there are fees for using out-of-network, domestic ATMs ($2 after the first withdrawal), $3 for ATM withdrawals in another country, even getting a balance from your ATM, either in-network, out-of-network, domestic and international (25 cents a pop).
If your card is lost or stolen, you'll pay for that as well. It'll cost $7.50 for a new card, and if you want it expedited, that'll be $17. If I lose my bank's debit card, or if the card is stolen (both of which have happened to me), my bank replaces the card for free in about five days. If you lose your "economic impact payment card," it could cost you $24.50 to have it replaced in a timely manner.
And here's where you can really run up charges: If you use a bank teller for a cash withdrawal on the card, there's no charge for the first withdrawal, but $5 for subsequent withdrawals using a teller.
If only a small percentage of users end up paying fees because they used the wrong ATM or prefer to get their cash from a human teller, that could add up to millions of dollars for somebody up the line, and that somebody is not going to be you or me.
I'm not complaining. I'm just urging caution if you're one of the millions of people who received one of these debit cards. Be aware they are coming and don't fall into the fee-trap that comes with them.
I'm no financial wiz – my family and friends can attest to that – but if I get one of those debit cards, I'm just going to transfer the whole amount into our checking account. If you don't have a bank account, and many people don't, I would just cash it out then cut up the card.
But be aware these cards are going out, and if you're waiting on your stimulus check, you might get a debit card instead. Don't throw it away. Buy something. It's what they want you to do.
Joey Kennedy, a Pulitzer Prize winner, writes a column each week for Alabama Political Reporter. Email: [email protected]
Print this piece