USDA provides money to deal with wild hogs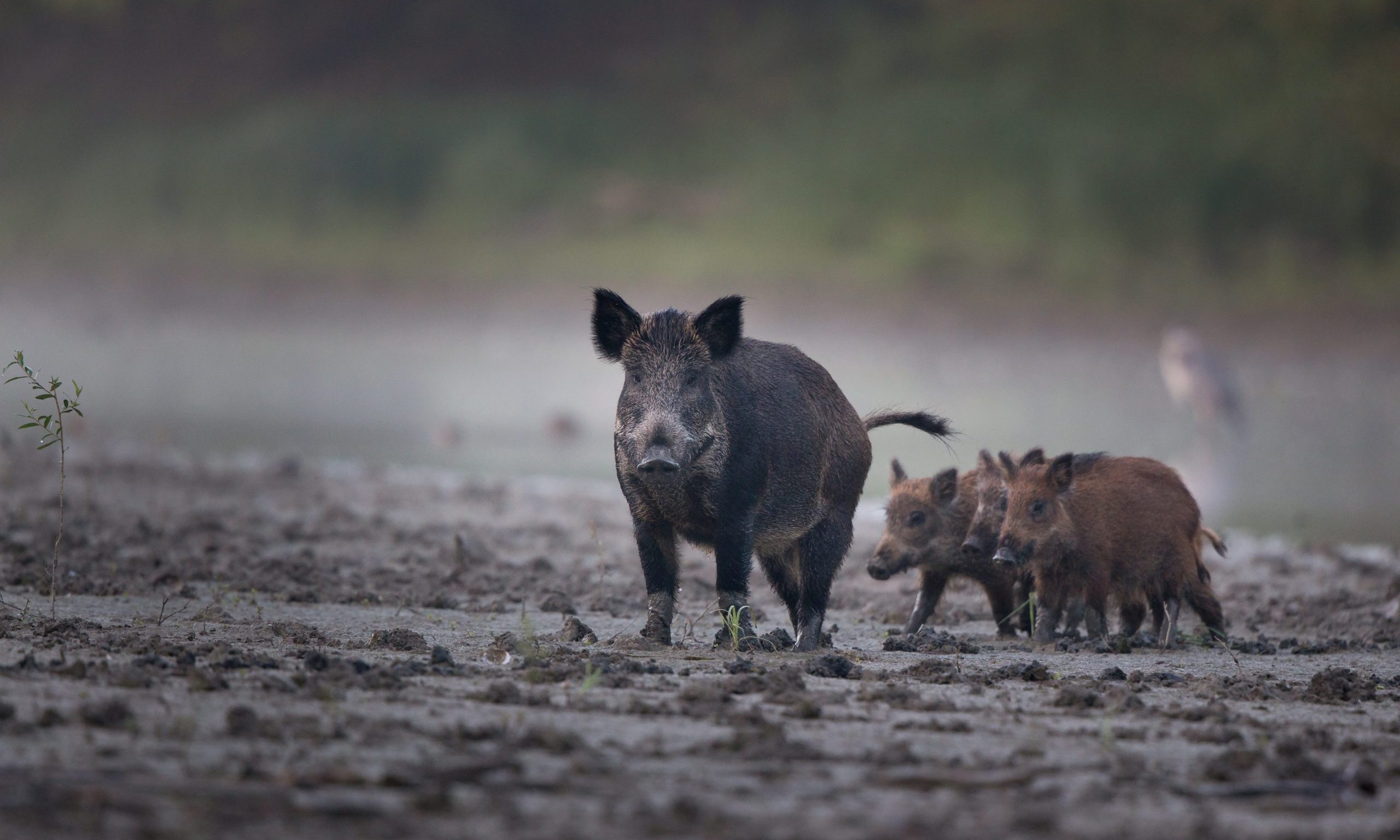 In 2020, a three-year pilot project for feral swine control will start in select watersheds around Alabama.
The U.S. Department of Agriculture Wildlife Services has received $3.7 million in funding to combat feral swine damage in Baldwin, Escambia, Geneva, Henry, Houston and Sumter counties.
This money translates to 14 fulltime technicians who will work with Alabama landowners to remove feral pigs.
USDA will award 10 states more than $16.7 million to deal with the feral swine problem. The projects are part of the Feral Swine Eradication and Control Pilot Program (FSCP). This is a joint effort between USDA's Natural Resources Conservation Service (NRCS) and Animal and Plant Health Inspection Service (APHIS).
Alabama Farmers Federation President Jimmy Parnell supports the decision.
"We are very pleased to see additional resources being allocated to combat agricultural damage caused by feral swine," President Parnell said. "Increased federal funding for control efforts has been a priority for the Federation and this, in addition to increased funding through the annual appropriations process, will go a long way to support our farmers as they manage feral swine."
Federation Wildlife Division Director William Green thanked USDA's Fish and Wildlife Service for helping secure the funding for Alabama.
"Feral hogs damage forests, cattle range, and fruit and vegetable operations, as well as row crop acreage," Green said. "No aspect of agriculture is exempt from feral swine destruction."
Other states receiving funding include: Arkansas, Florida, Georgia, Louisiana, Mississippi, North Carolina, Oklahoma, South Carolina and Texas.
The 2018 Farm Bill provides $75 million for the FSCP over the life of the farm bill.
For landowners outside of Baldwin, Escambia, Geneva, Henry, Houston and Sumter counties, assistance is still available through Wildlife Services' normal operating budget.
Hogs are very hardy, reproduce rapidly, are omnivorous, and have no native predators in Alabama. Hogs were first introduced into Alabama by the Spanish Conquistador Hernando De Soto in 1540. The wild hog herd is based largely on domesticated pigs that escaped from Alabama farms. In more recent times, hunters have introduced Russian Wild Boars to the state to improve hunting. It is now illegal to transport live wild hogs or to release them into the wild due to the damage that they do both to Alabama's agricultural crops and the native flora and fauna that they devour.
To apply or just for more information, contact Wildlife Services at (334) 844-5670. Source.
Original reporting by the Alabama Forest Owner's Association and the Alabama Farmer's Federation contributed to this report.
Coalition of attorneys general file opposition to Alabama attempt to ban curbside voting
The AGs argue that Alabama's suggestion to the courts that curbside voting invites fraud is "unfounded."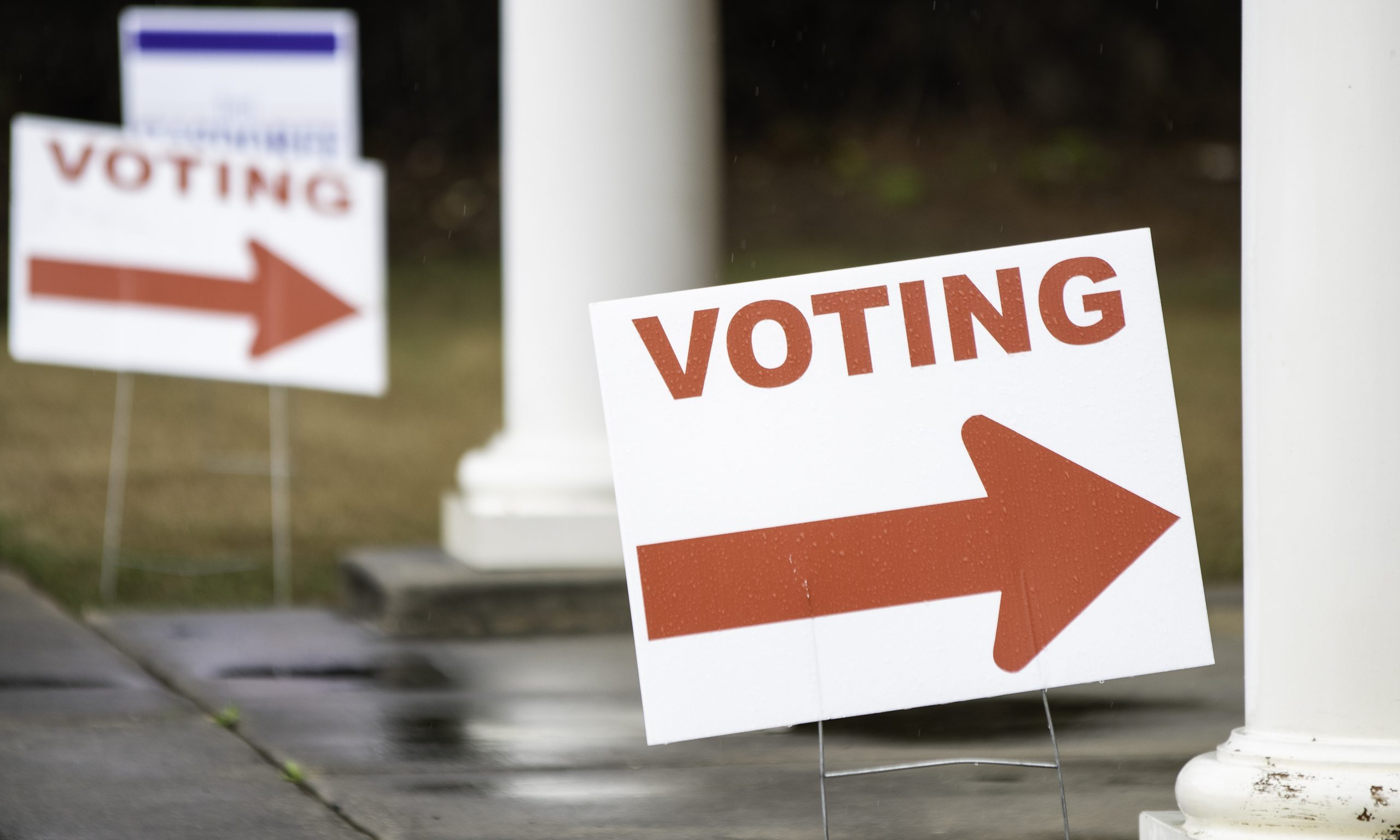 A coalition of 17 state attorneys general have filed an opposition to Alabama's attempt to get the U.S. Supreme Court to ban curbside voting. 
In a friend-of-the-court brief, led by District of Columbia Attorney General Karl Racine, the attorneys general argue to that curbside voting is safer for those at greatest risk from COVID-19, and that a ban on the practice would disproportionately impact the elderly, the disabled and Black Alabamians.
They also argue that Alabama's suggestion to the courts that curbside voting invites fraud is "unfounded." 
"The Presidential Advisory Commission on Election Integrity, established by President Trump following the 2016 election, 'uncovered no evidence to support claims of widespread voter fraud,'" the brief states, adding that there is no evidence that curbside voting in the many states that allow it invites fraud. 
"The practice is longstanding and widespread—as noted, more than half of states have historically offered curbside voting in some form," the brief continues. 
Alabama Attorney General Steve Marshall on Oct. 13 said the state will appeal to the U.S. Supreme Court a federal appeals court ruling allowing curbside voting in the Nov. 3 election. 
A panel of federal appeals court judges on Oct. 13 reversed parts of U.S. District Judge Abdul Kallon's Sept. 30 ordered ruling regarding absentee voting in the upcoming Nov. 3 elections, but the judges let the previous ruling allowing curbside voting to stand. 
The lawsuit, filed by the NAACP Legal Defense and Educational Fund, Southern Poverty Law Center, American Civil Liberties Union, ACLU of Alabama and Alabama Disabilities Advocacy Program, was brought on behalf of several Alabamians with underlying medical conditions. 
"Curbside voting is a longstanding, secure voting option that local jurisdictions have made available to protect the health of vulnerable voters, including elderly, disabled, and voters with underlying health issues," Racine said in a statement. "Curbside voting minimizes the risk to persons who are particularly susceptible to COVID-19, and local jurisdictions should be able to offer this common-sense accommodation to voters. State Attorneys General will keep fighting to ensure that voters can safely make their voices heard at the ballot box this November."
The brief filed by the coalition of state attorneys general comes as the number of COVID-19 hospitalizations across Alabama has been ticking upward.
Racine is joined in the brief by attorneys general from California, Connecticut, Delaware, Hawaii, Illinois, Maryland, Michigan, Minnesota, Nevada, New Mexico, New York, Oregon, Rhode Island, Vermont, Virginia and Washington.