USDA provides money to deal with wild hogs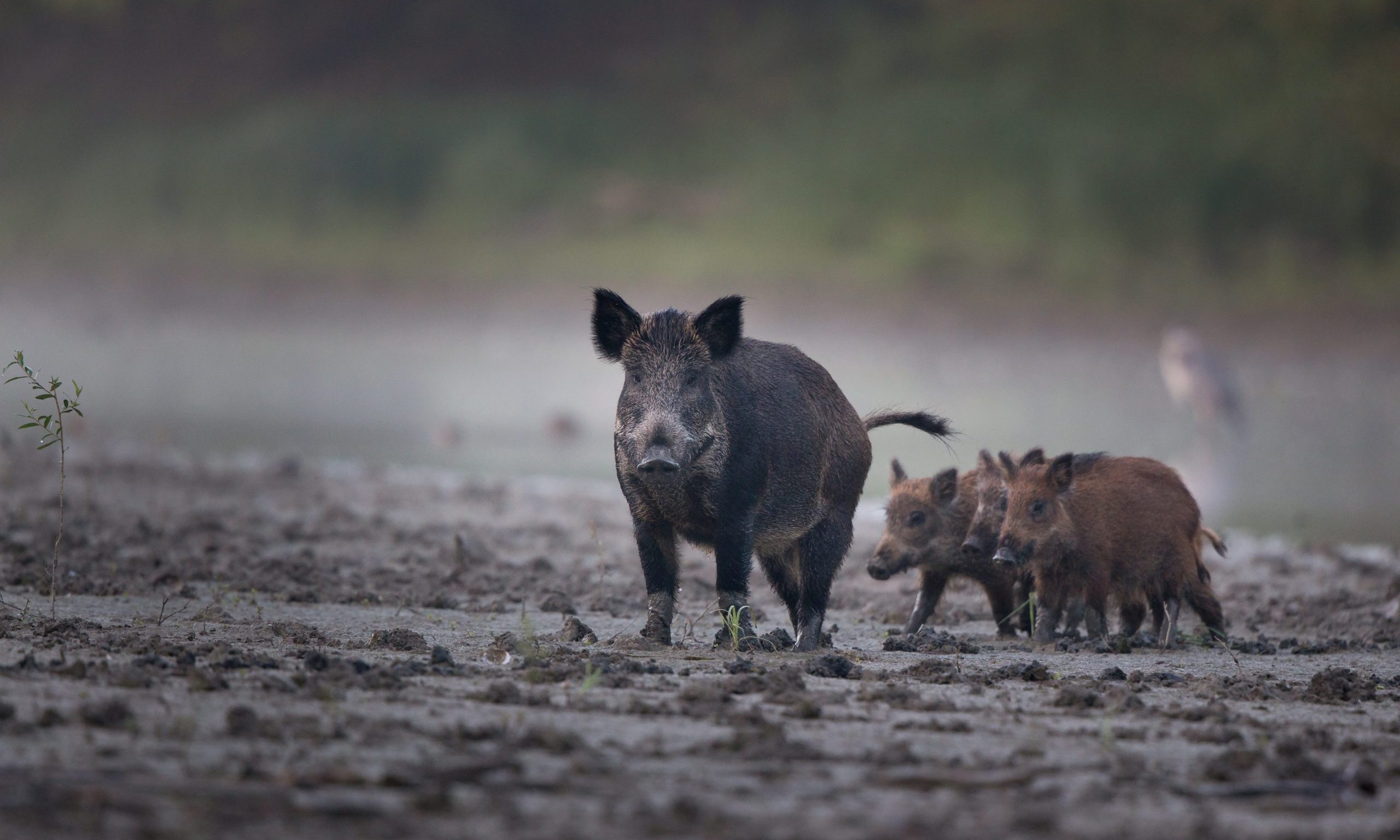 In 2020, a three-year pilot project for feral swine control will start in select watersheds around Alabama.
The U.S. Department of Agriculture Wildlife Services has received $3.7 million in funding to combat feral swine damage in Baldwin, Escambia, Geneva, Henry, Houston and Sumter counties.
This money translates to 14 fulltime technicians who will work with Alabama landowners to remove feral pigs.
USDA will award 10 states more than $16.7 million to deal with the feral swine problem. The projects are part of the Feral Swine Eradication and Control Pilot Program (FSCP). This is a joint effort between USDA's Natural Resources Conservation Service (NRCS) and Animal and Plant Health Inspection Service (APHIS).
Alabama Farmers Federation President Jimmy Parnell supports the decision.
"We are very pleased to see additional resources being allocated to combat agricultural damage caused by feral swine," President Parnell said. "Increased federal funding for control efforts has been a priority for the Federation and this, in addition to increased funding through the annual appropriations process, will go a long way to support our farmers as they manage feral swine."
Federation Wildlife Division Director William Green thanked USDA's Fish and Wildlife Service for helping secure the funding for Alabama.
"Feral hogs damage forests, cattle range, and fruit and vegetable operations, as well as row crop acreage," Green said. "No aspect of agriculture is exempt from feral swine destruction."
Other states receiving funding include: Arkansas, Florida, Georgia, Louisiana, Mississippi, North Carolina, Oklahoma, South Carolina and Texas.
The 2018 Farm Bill provides $75 million for the FSCP over the life of the farm bill.
For landowners outside of Baldwin, Escambia, Geneva, Henry, Houston and Sumter counties, assistance is still available through Wildlife Services' normal operating budget.
Hogs are very hardy, reproduce rapidly, are omnivorous, and have no native predators in Alabama. Hogs were first introduced into Alabama by the Spanish Conquistador Hernando De Soto in 1540. The wild hog herd is based largely on domesticated pigs that escaped from Alabama farms. In more recent times, hunters have introduced Russian Wild Boars to the state to improve hunting. It is now illegal to transport live wild hogs or to release them into the wild due to the damage that they do both to Alabama's agricultural crops and the native flora and fauna that they devour.
To apply or just for more information, contact Wildlife Services at (334) 844-5670. Source.
Original reporting by the Alabama Forest Owner's Association and the Alabama Farmer's Federation contributed to this report.
Print this piece
Sen. Doug Jones calls on Alabama governor to order shelter-in-place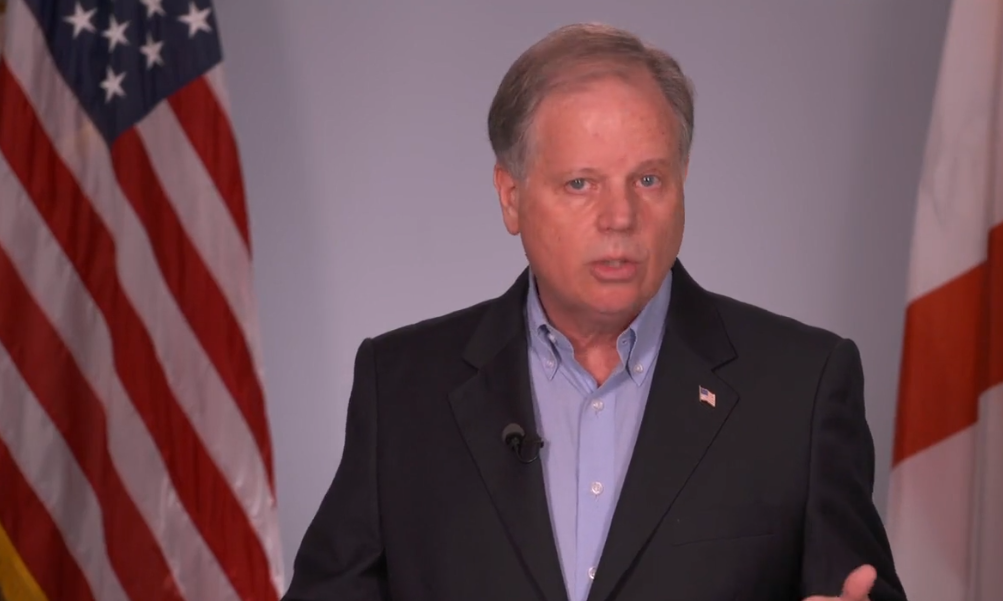 Alabama Sen. Doug Jones during a virtual town hall on Thursday called on Gov. Kay Ivey to implement a statewide shelter-in-place or stay-at-home order.
"I have been promoting stay at home orders for some time," Jones said, adding that he "absolutely" thinks the state should implement such an order.
"The reason I would like to see one is because it sends a strong message to the people of Alabama of how significant it is to use the social distancing, to use whatever means necessary to stop the spread of this virus," he said.
Jones said an order from the governor would have more force than social media messages asking people to stay home.
Public health experts have also called for such measures.
"People's health is about the least political thing there should be," said Dr. Jeanne Marrazzo, the director of the Division of Infectious Diseases and a professor of medicine at The University of Alabama Birmingham, who participated in the town hall. "I don't care what you call it, but the messaging should be consistent. We should all be playing from the same playbook."
Ivey has said she is trying to balance the economy and public health by closing beaches and closing some non-essential businesses. But she has not ordered people to stay home. She has said she doesn't want to put more strain on the economy by adding a more restrictive shelter-in-place order.
"The governor remains committed to exploring all options and has not ruled anything out, but she hopes that we do not need to take this approach," Ivey's spokesperson said Wednesday. "The governor's priority is protecting the health, safety and well-being of all Alabamians, and their well-being also relies on being able to have a job and provide for themselves and their families. Many factors surround a statewide shelter-in-place, and Alabama is not at a place where we are ready to make this call."
Jones said what would be best for the economy is to defeat the virus.
"We help this economy by staying home because we can stop the spread, and we can get rolling again pretty soon," Jones said.
Jones also encouraged the president to continue to invoke the Defense Production Act to direct companies to manufacture more personal protective equipment, testing supplies and ventilators for hospitals fighting the virus. "We need to have more and if it takes an invoking of the Defense Production Act, then so be it."
In the town hall, Jones warned that Alabama is on the verge of a health care crisis. As of Thursday morning, there are nearly 1,200 lab-confirmed cases of the virus in the state and at least 32 deaths.
"Our healthcare response is getting overwhelmed," Jones said.
Jones continued to call on Alabamians to heed the advice of medical professionals who are asking people to stay home except for most essential needs.
"Listen to the medical professions. Do it for yourself and do it for your parents and do it for each other," Jones said.
Print this piece