Opinion | Don't let the next decade be like the last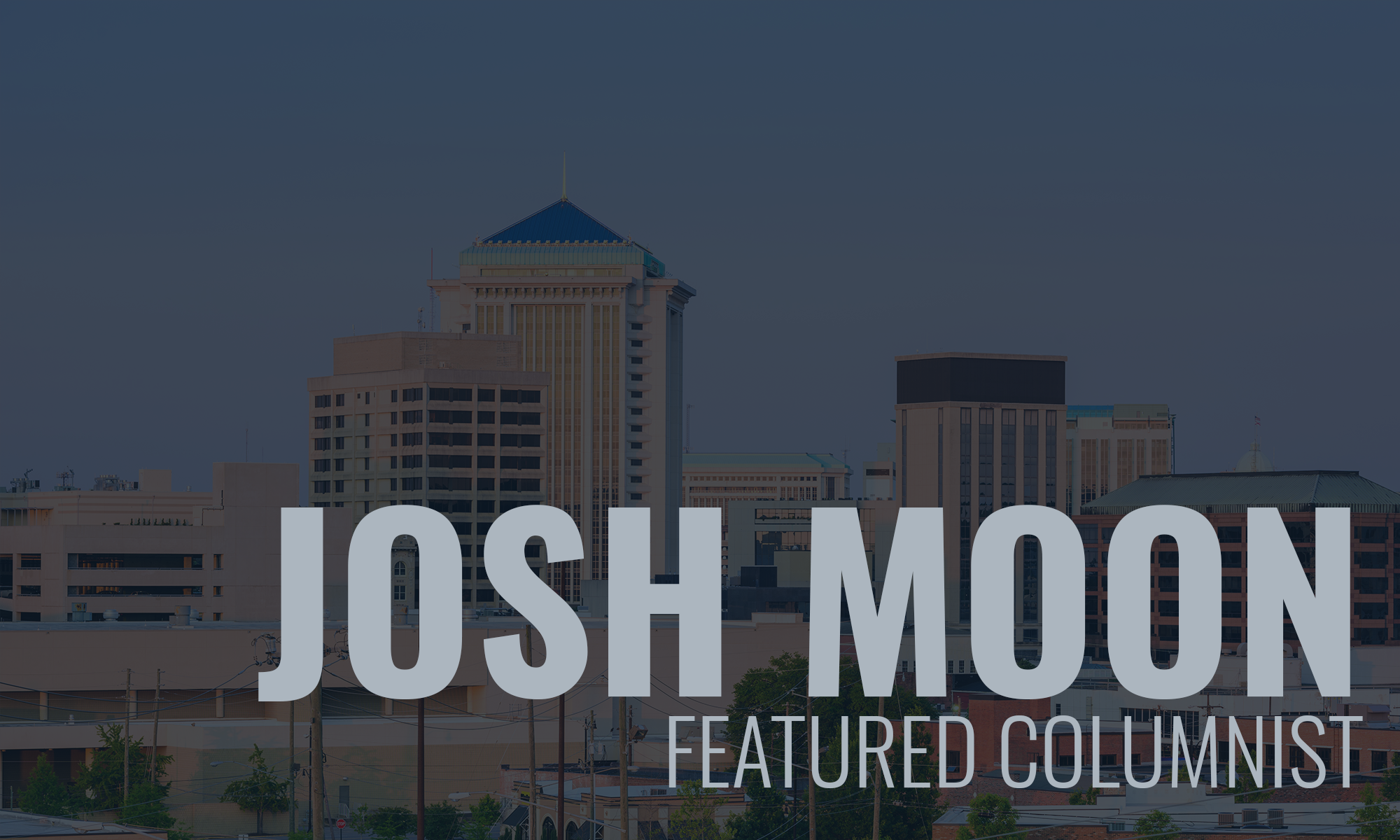 The last decade should embarrass anyone living in Alabama. 
Because by any measure that doesn't include college football, the last 10 years have been a disaster for the working class people of this state. 
To put it simply: The rent is up and the wages are down. 
Corruption is at an all time high. Murder rates in Alabama's largest cities are through the roof. Poverty has, amazingly, increased. Health care is abysmal, particularly in Alabama's rural areas. Opioid, meth and guns have killed more Alabamians than the Americans who died in wars the last 10 years. And public education in the state has gotten worse — both from a performance standpoint and a funding standpoint. 
Strangely, there are no plans to fix any of these things. 
Which would sound pretty odd to you if you listened to the things Alabama lawmakers were promising at the start of this decade — back when Republicans "stormed the statehouse," ending more than 100 years of Democratic control. (In reality, they simply shifted the corruption and mismanagement from the offices of the Alabama Democratic Party to the offices of the Alabama Republican Party and almost all of the players — and the game — remained the same.)
Back in 2010, ALGOP lawmakers, led by Mike Hubbard, were promising a new day in this state — one that would stop the public corruption, the backroom deals and government for the elite, and would instead be a pro-business government that leveled the playing field and treated everyone equally. 
It was a farce. 
In reality, the everyday Alabamian heading into 2020 is in the same shape as the everyday Alabamian that went into 2010. 
Under-educated, underpaid, under-cared for and under-appreciated. 
And somehow, more embarrassed by their elected officials. 
Because while the last decade has done little to ease the daily lives of the Alabama working class, it has been a master-class in political corruption, shameless political pandering and outright buffoonery. 
Starting, of course, with Hubbard himself, who was revealed to be the most hypocritical, self-righteous, pompous crook in the history of crooks. But give the man his due, he knew how to instill such deplorable traits within those he led. 
As Hubbard bemoaned welfare "takers" and lamented the price of teacher pay and benefits, he was, we all found out later, the biggest of the takers, with his hooks in every possible shady deal that he could make to better his life. 
Emails disclosed during his prosecution showed Hubbard groveling like a struggling banker during the Great Depression, begging friends and allies for money left and right and decrying the day that Republicans put in place those pesky ethics laws, which were supposed to prevent him from doing all the illegal things that he was doing at that point. 
Those emails, and Hubbard's behavior, were essentially the ALGOP model for the last 10 years: Blame the poor and the working class for any problems, take everything you can get your hands on, give the rest to your buddies in exchange for future favors. 
No fewer than a half-dozen Alabama lawmakers have gone to prison while in office for some form of political corruption, and even more should have gone. That doesn't include the various lawyers, consultants and lobbyists who have served time. 
Alabama has been rated, consistently, as the most politically corrupt state in the nation for the past decade. And it's not getting better. 
Instead of learning from their crooked ways and their punished brethren, Alabama lawmakers — led by the ALGOP that promised a decade ago to clean up Montgomery — have resorted to simply changing the laws back. 
For the past three legislative sessions — and during a fourth six years ago — the ALGOP has chipped away at the ethics laws, claiming that their stringent interpretations are limiting economic development. This, of course, is nonsense. 
But it is nonsense that the majority of average Alabama voters — brainwashed by the national political argument and shameless political pandering over phony social issues — are willing to accept. Not only have Alabama Republicans failed to suffer any consequences for their criminal behavior and shoddy leadership that has left the state broken, they've actually picked up seats each of the last two election cycles. 
Of course, that could have something to do with the incompetence and invisibility of the Alabama Democratic Party for the last decade. 
When the Dem leadership lost the state house in 2010, they pretty much tossed in the towel and just quit trying. Once the party that could teach lessons in messaging and strategy, the Democratic Party went essentially radio silent — few press conferences, no social media presence, no real plan for winning elections. Zip. 
That could be changing. 
New leadership grabbed control of the party earlier this year and there is optimism that the tide could be turning. At the very least, there is optimism that a state-level Democratic Party will be there during the next election cycle to aid candidates. 
But none of it will matter until Alabama voters change their mindset. 
There's only one way to change this state — to go from the politically corrupt national embarrassment that we currently are to a state with a functioning government that provides real hope and opportunity to all of its people. 
Alabama voters have to stop falling for ridiculous pandering, focus on issues that truly matter to them and their families, ignore party affiliations and simply vote for the candidate with the best plan to help them. 
Demand details and budgets. Press candidates for information on how they'll get things done. Stop letting them slide with broad BS and fantasy land nonsense that we all know can't be accomplished. 
Make them tell you how they're going to fix your schools. How they're going to bring more jobs. How they're going to improve the roads and bridges. How they're going to do any of the things they promise you they're going to do. 
And then vote for the guy with the best plan for YOU. 
Alabama's had to many decades like this past one. We don't need another one. 
The change is up to you.
Print this piece
Opinion | Dodge the Economic Impact Payment card fees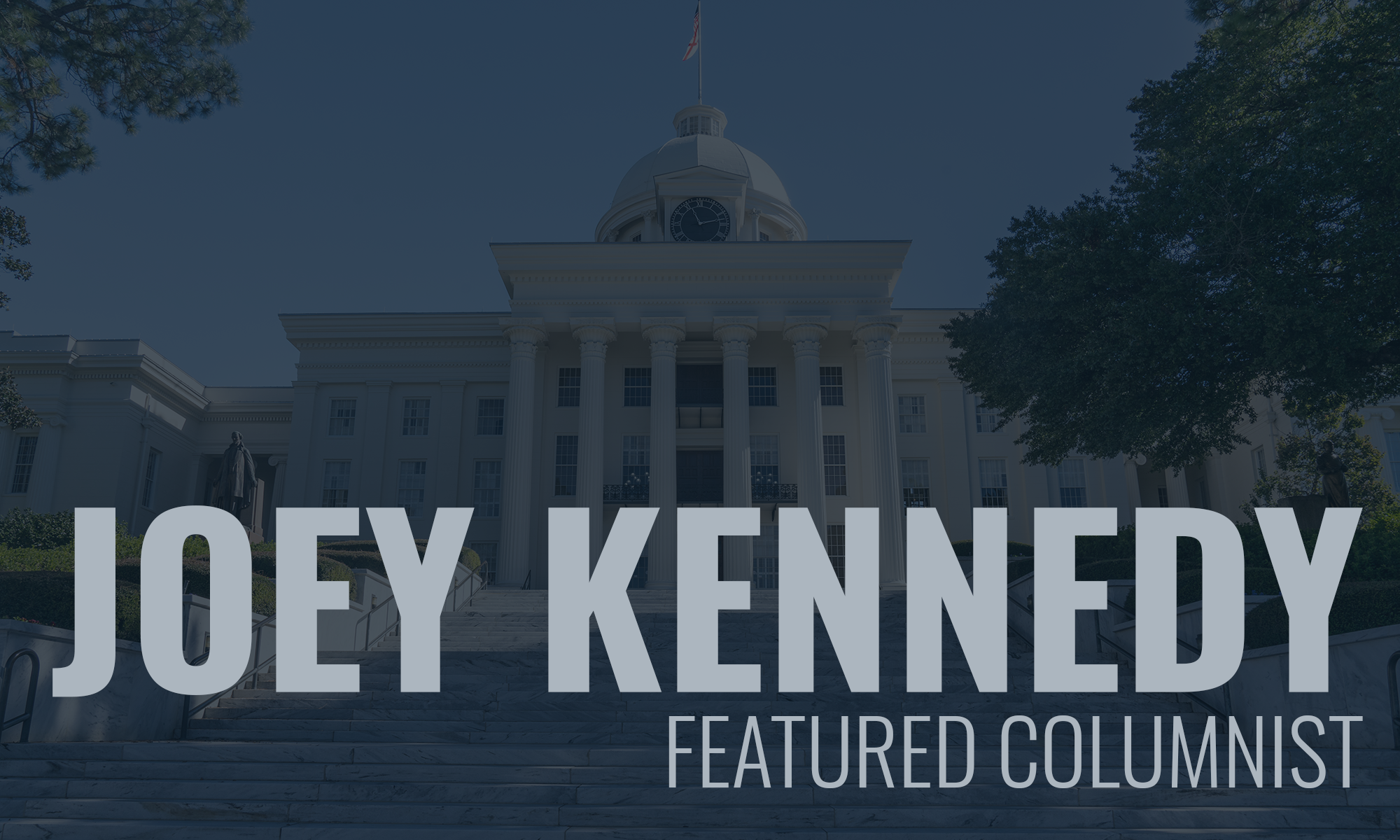 My wife received her $1,200 stimulus payment as a direct deposit several weeks ago. I did not get one, even though we file a joint income tax return, she makes more money than I, and our money is deposited into the same bank account.
I just figured there was some kind of mix-up. That's fine; mostly I'm patient when I'm getting "free" money. I'm not teaching this summer, so the money will come in handy when it comes.
Then this week, a lawyer friend and his wife received their stimulus money on a prepaid debit card. Luckily, my lawyer friend is a lawyer. He always reads the fine print.
More than likely, I would have thrown the fine print part of the stimulus in the trash, and maybe the debit card, too, because the whole thing looks like some sort of scam. And my friend says that in some ways, it is.
About 4 million of the debit cards were sent out by "Money Network Cardholder Services," with a return address in Omaha, Neb. They are issued by MetaBank, N.A. There is no indication on the envelope that this is indeed the stimulus money approved by Congress. There is a flier inside that says "Enclosed is your Economic Impact Payment Card." According to reports, the debit cards have been tossed into the garbage by people who think they are some elaborate scam or a solicitation for one of those high-interest credit cards.
They are valid, and your money is loaded onto them for you to spend like any Visa card. Except there are some catches, and this is what my friend is miffed about. He believes unsophisticated folks (that could be me) and marginalized people who receive the cards will succumb to the various fees that an unaware card user can incur.
Most services have no cost. Buy what you want, call for a balance inquiry, transfer the funds to your personal bank account, and use in-network ATMs that carry the AllPoint brand and you won't be charged.
However, there are fees for using out-of-network, domestic ATMs ($2 after the first withdrawal), $3 for ATM withdrawals in another country, even getting a balance from your ATM, either in-network, out-of-network, domestic and international (25 cents a pop).
If your card is lost or stolen, you'll pay for that as well. It'll cost $7.50 for a new card, and if you want it expedited, that'll be $17. If I lose my bank's debit card, or if the card is stolen (both of which have happened to me), my bank replaces the card for free in about five days. If you lose your "economic impact payment card," it could cost you $24.50 to have it replaced in a timely manner.
And here's where you can really run up charges: If you use a bank teller for a cash withdrawal on the card, there's no charge for the first withdrawal, but $5 for subsequent withdrawals using a teller.
If only a small percentage of users end up paying fees because they used the wrong ATM or prefer to get their cash from a human teller, that could add up to millions of dollars for somebody up the line, and that somebody is not going to be you or me.
I'm not complaining. I'm just urging caution if you're one of the millions of people who received one of these debit cards. Be aware they are coming and don't fall into the fee-trap that comes with them.
I'm no financial wiz – my family and friends can attest to that – but if I get one of those debit cards, I'm just going to transfer the whole amount into our checking account. If you don't have a bank account, and many people don't, I would just cash it out then cut up the card.
But be aware these cards are going out, and if you're waiting on your stimulus check, you might get a debit card instead. Don't throw it away. Buy something. It's what they want you to do.
Joey Kennedy, a Pulitzer Prize winner, writes a column each week for Alabama Political Reporter. Email: [email protected]
Print this piece