The most under-reported stories of 2019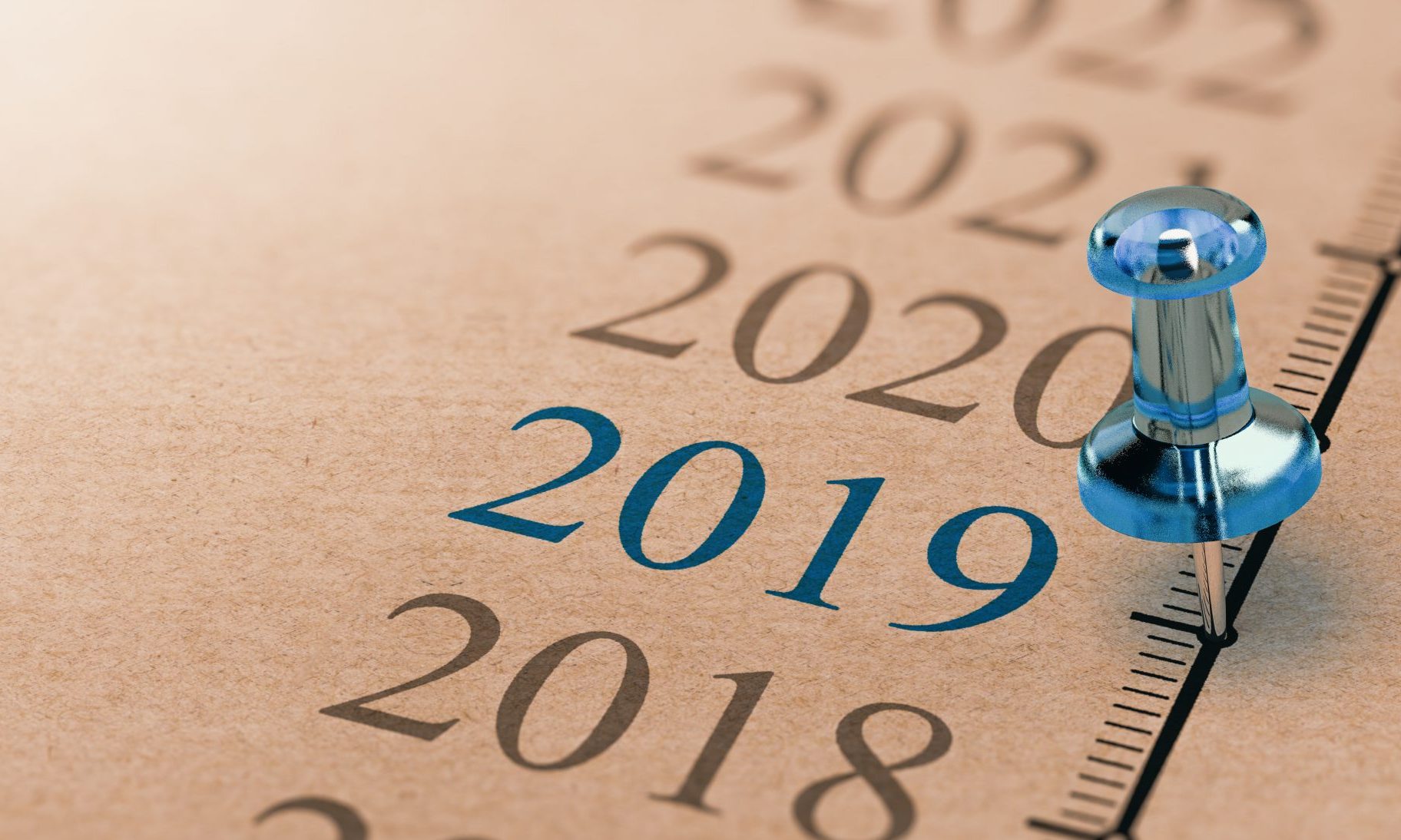 With an abundance of news source and a never-ending stream of daily political news, there are inevitably a handful of stories — important, meaningful stories — that slip through the cracks and go under-reported and under-read. 
For whatever reason, these stories in 2019 didn't go viral and weren't a hot topic among your friends and family members. But they should have been. 
These are the top 5 most under-reported stories of the year. 
Astounding Pollution: From one end of Alabama to the other, pollution has crippled communities and brought about monumental lawsuits. From unfit drinking water to massive fish kills to human feces in the Gulf, the state has become an almost literal cess pool. 
Yet, even in a state where the majority of the population claims to participate in some sort of outdoors activity — and where hunting and fishing are more popular than in most other states — there has been very little widespread outrage over the pollution issues. 
That indifference, it seems, has driven a surprising lack of coverage of pollution statewide, leaving most stories to be reported by local news outlets and left unaddressed by state lawmakers. 
That local reporting should, of course, be commended. But Alabama is teetering on the verge of a statewide catastrophe — one that could drive business and tourists away — and a bit more statewide outrage would be nice.  
The Failing Charter School Commission: We have rules and regulations in place for a reason, and there are usually dire consequences when you fail to follow them. Just ask the folks dealing with charter schools in Washington County and Montgomery. 
In both instances, the Alabama Charter School Commission skirted the rules set for it by the Alabama Legislature and approved unqualified charter schools. The results have been a mess. 
In Washington County, the school needed an extension to even begin the building process — which is still woefully behind — and there is growing evidence that it still hasn't met its minimum enrollment projections. 
In Montgomery, more than half the staff has quit from LEAD Academy, where disorganization has reigned since it opened less than five months ago. 
The problems being experienced by both schools were essentially predicted by the national authorizing agency that rejected those schools' applications and pointed out clear deficiencies in their plans. The Commission approved both anyway, skirting their rules and making exceptions to satisfy political motives. 
Such ineptitude and corruption should draw more attention. Particularly when the education of children is at stake.   
John Merrill vs. The Alabama Ethics Commission: It's the political fight you didn't know existed. 
For months, Alabama Secretary of State John Merrill attempted to fine entities that violated the Fair Campaign Practices Act by failing to timely file a campaign finance report with the state. And for months, the Ethics Commission would knock down not only the fines but the number of offenses as well, claiming that it had the authority to do so. 
Except, well, the law and the Alabama Legislature said otherwise. As did the Alabama Attorney General's Office. 
Under the law, Merrill has the responsibility to fine anyone who fails to file a campaign report. Because filing those reports allows citizens in this state to know — in a timely manner — just who is bankrolling the campaigns of their elected officials. 
The Legislature made it clear when it passed the reporting law that the deadlines were real and they are serious. In fact, the more you missed, the worse the penalty. 
The Ethics Commission, though, decided that, pfft, who needs the law. They kicked out several fines and washed away instances of failing to report based solely on several entities claiming that they "forgot." 
Merrill spent weeks banging his head against this bureaucratic wall. It got little attention and fewer results.
Greg Albritton's Awful Year: There was no lawmaker worse than Sen. Greg Albritton in 2019. 
That's quite the mountain to climb in this state, when you're stepping over the soulless body of Larry Stutts and out-awfuling the guys who kept all daycares from being licensed. But Albritton's 2019 was a near perfect exercise in selling out the working class citizens of this state and his district. 
He started out by introducing a bill that would roll back the ethics laws, making it legal for anyone to give lawmakers pretty much anything at any time and in any amount. It was such an awful bill that even some of his pro-business, Republican colleagues were outraged, and they ultimately played a role in killing the majority of the awful thing. 
But Albritton was far from finished. The "Senator from Poarch Creek," as his GOP brethren have started calling him behind his back, was also responsible for killing a statewide lottery, as he carried the water for the Poarch Band of Creek Indians, who were opposed to a bigger lottery that might carve into their profits. 
Albritton's actions cost the state billions in profits as he pushed an alternative bill that would have ensured the tribe's profits were never threatened or properly taxed. 
While the overall fights over ethics and gambling were hot topics in 2019, Albritton's role in both didn't draw near the scrutiny — and outrage — that it should have.
The Unfair Incarceration of an Immigrant: When I first heard the story of Jorge Ruiz, I was skeptical. I thought that the person telling me about it must be leaving out some details, must be skipping over some important information. 
After all, 99 years in prison for falling asleep at the wheel and causing an accident that kills another driver? Obviously, it's a terrible tragedy, and there should be some punishment. 
But 99 years? 
Unfortunately, it was all true. And was uniquely Alabama. 
In a case filled with racism and absolute rot, Ruiz was wronged time and again by the Alabama justice system and the community where his family lived. And also by the local media, which mis-reported the facts of his case, mis-identified him as being in the country illegally and failed to correct its errors despite being informed numerous times that their stories, headlines and newscasts contained incorrect information. 
Instead, everyone ran away from the case as fast as possible following several APR stories. The judge who wrongly sentenced Ruiz is apparently quietly trying to undo that decision now. But you wouldn't know it from the complete lack of reporting on the case in the local media.
Opinion | Alvin Holmes pulled no punches
"A tireless advocate for the Black community and the most purposefully underestimated man in the history of Alabama politics."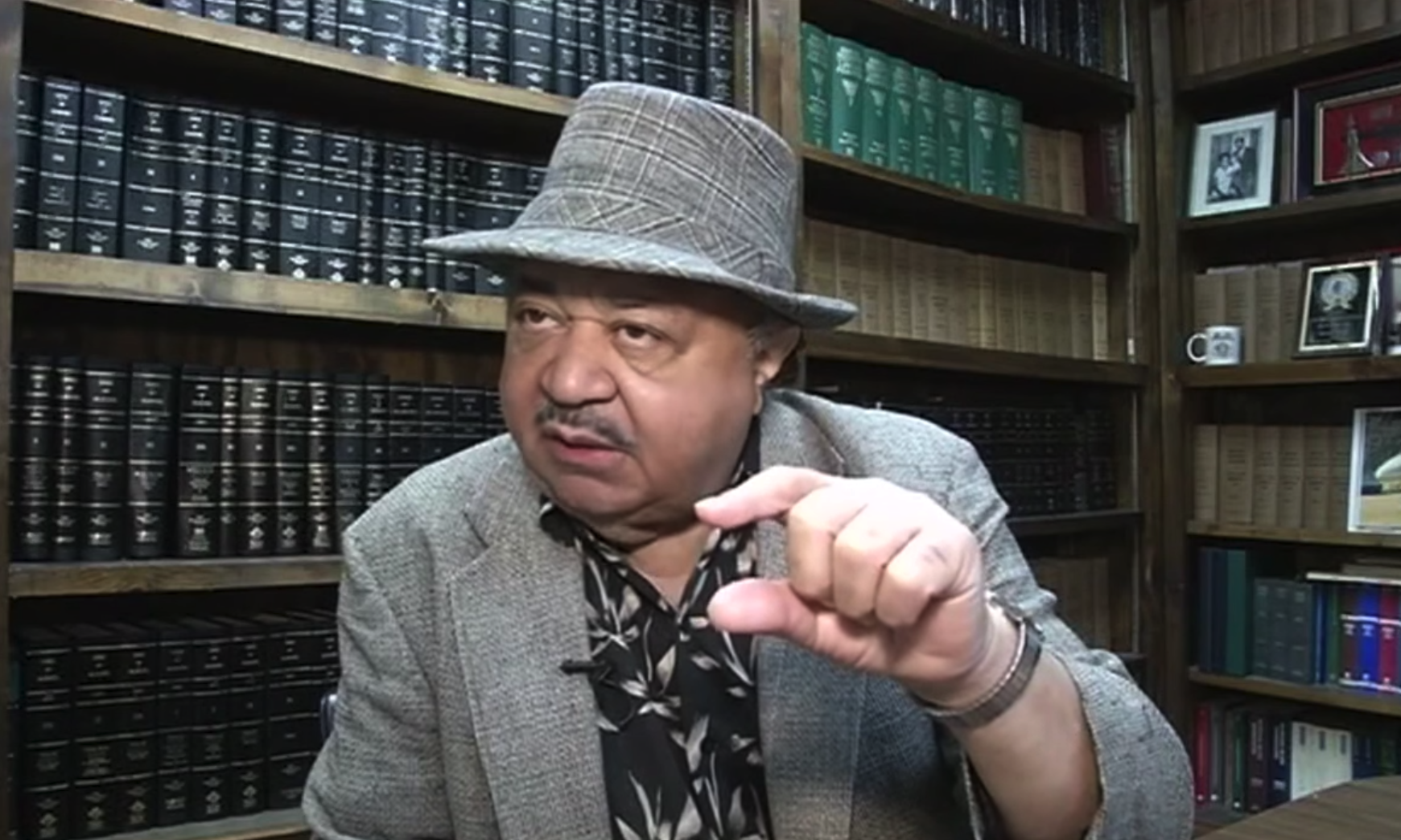 By the time State Rep. Alvin Holmes reached someone in the office of Gov. Jim Folsom Jr., it was far too late. Or, at least, that's what they thought in Folsom's office. 
Mercedes Benz was on the way to Tuscaloosa County. The deal had closed, the site work was underway, and to sweeten the pot from the state's end, Folsom had sent the Alabama National Guard to Vance to help with site prep. 
That was a serious misuse of the Guard, in the eyes of Holmes (and of many others). The Guardsmen aren't pawns for business deals. So, Holmes, who already had raised hell about the behavior of state lawmakers and Mercedes officials, called Folsom's office to tell them it wasn't right and to put a stop to it. 
They laughed at him and hung up. 
Bad move. 
"The next thing Alvin does is call up Ron Brown, who was the Secretary of Commerce at the time," said former state Sen. Dick Brewbaker, who also served with Holmes in the House. "He tells Ron he wants to speak to the chairman of the Joint Chiefs."
Holmes didn't get quite that far to the top, but he got high enough. Before the night was over, a phone call was placed from a 3-star general to the head of Guard in Alabama. 
"Word came down that there shouldn't be a single man or a single piece of equipment at that site at daybreak," Brewbaker said, chuckling. 
Holmes called the governor's back. 
"They weren't laughing then," Holmes told Brewbaker. 
That, in a nutshell, was Alvin Holmes: a master of the rules, a pain in the backside to anyone he thought had strayed, a relentless debater, a tireless advocate for the Black community and the most purposefully underestimated man in the history of Alabama politics. 
Holmes passed away Saturday, at the age of 82. But during his 44 years in the Alabama House, he provided endless stories of his epic rants on the State House floor, bemoaning the treatment of Black citizens or the working poor or even that dastardly foreign beer from Germany. 
He often said outlandish things and made biting, personal attacks on his fellow members — most of it aimed at drawing attention to the larger point he wanted to make. But those moments at the mic also had another effect, serving to paint Holmes, especially in the minds of white people, as a blustering, ranting imbecile. 
And that's exactly what Holmes wanted.   
"I've never met another politician in this state who wanted to be underestimated — who worked to make people think he wasn't as smart as he was," Brewbaker said. "Alvin loved it. He wanted people, especially those in the Legislature, to underestimate him. And then he'd tie them in knots."
Holmes underplayed his intelligence better than anyone I've ever known, baiting his foes and luring them into the trap over and over again. To watch him work his marks on the House floor was like watching Greg Maddux pitch.
"Help me understand," Holmes would start, as he questioned a bill's sponsor about some specific language buried deep in a lengthy piece of legislation, and in a matter of seconds, the backtracking and stammering would begin. 
When he sensed fear or uncertainty, Holmes was merciless.     
"It's not my job to be nice," Holmes told me once. "It's my job to make sure the people know the racism and disenfranchisement many of my white colleagues want to codify into law."
And Holmes was very, very good at his job. 
Over the course of his 44 years in office, it's fairly safe to say that Holmes called out more racists and challenged more discriminatory laws than anyone. And the way he did it — so boldly, so unapologetically — was, especially in the 1970s, a shock to an Alabama system that had only recently emerged from Jim Crow. 
In 1975, his second year in office, Holmes tricked lawmakers into approving a bill on a voice vote that required the state to hire more Black people. When the white lawmakers complained, Holmes brushed them off and said, "I think they'll pay more attention next time. If they want to sleep, let them sleep."
 In the early 1990s, during a fight over the Confederate flag flying above the state capitol — a fight that would make Holmes one of the most hated men in the state — Holmes pulled no punches. He called then-Gov. Guy Hunt "one of the most notorious racists who ever served the state." And then he added: "Not only a racist but a stupid racist."
In his later years, Holmes could still bewilder his Republican counterparts and his rants — while fewer and often more humorous than biting — were still newsmakers, but Holmes had clearly grown tired.
By the time he was defeated by Kirk Hatcher in 2018, Holmes barely put up a fight and agreed it was time to move on. 
Who could blame him if he was a bit tired? For more than four decades, Alvin Holmes withstood a barrage of hatred and anger that most can't imagine. For years, he was the solitary focus of many white supremacists and the mascot that conservatives in the Alabama Legislature used to push through hateful, racist bills.  
While Holmes always seemed to court such hostility — to invite it and embrace it, at times — such a life was undoubtedly lonely and exhausting. 
Here's hoping that wherever Alvin Holmes is today, the beer drinks plenty good, the injustices are solved and there's finally time to rest.