Barry Moore defends Trump for assassination of Iranian general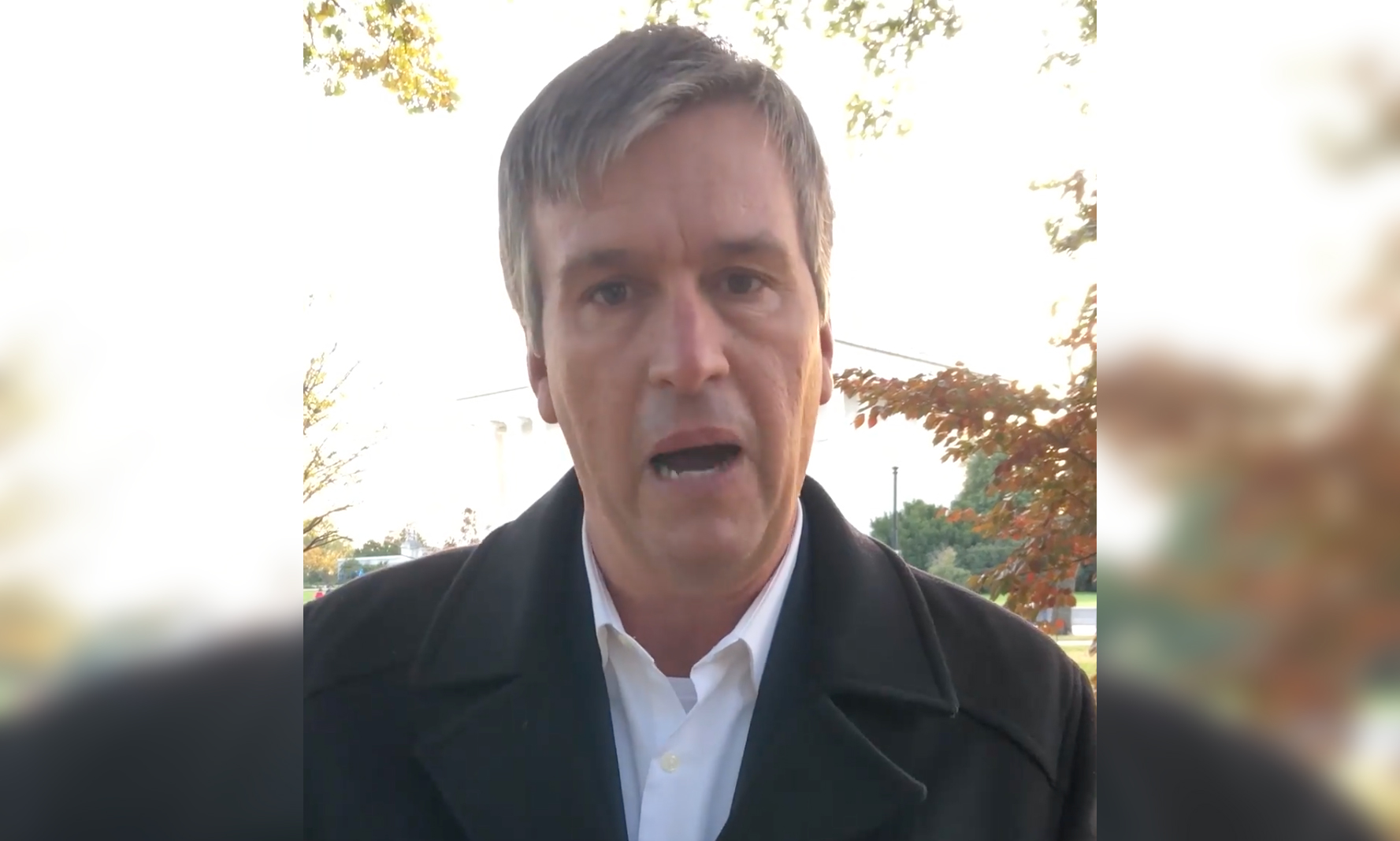 Friday, congressional candidate former State Representative Barry Moore, R-Enterprise, declared in a statement his support for President Donald J. Trump's (R) ordering of a drone strike that killed Iranian General Qassim Soleimani and other military officials at the Baghdad International Airport. Moore praised Pres. Trump for taking, "decisive action."
"I come from a long line of veterans," Moore explained. "I served, my Dad served and my Grandfather served and fought in Korea. In military training, we were taught to act quickly and efficiently to take out the enemy. It's nice to have a commander-in-chief with the same military mindset of quick and decisive action."
Soleimani was the head of the Islamic Revolutionary Guard Corps' elite Quds Force and the highest ranking general in Iran. He has been credited with shaping Iranian foreign policy for years as well as the deaths of hundreds of Americans.
"My daughter is getting married next week," Moore continued Her husband will deploy to Iraq in April. I'm glad President Trump and our military leaders acted swiftly and decisively. We are cutting the head off the snake and showing the enemies of peace that we will respond with quick and deadly force. The attack on our embassy and the emergency deployment of troops to Iraq hits close to home. This family will have boots on the ground there soon. I'm glad we have the full support of a commander-in-chief who stands up for Americans and lets our warriors fight to win. God bless our troops."
"At the direction of the President, the U.S. military has taken decisive defensive action to protect U.S. personnel abroad by killing Qasem Soleimani, the head of the Islamic Revolutionary Guard Corps-Quds Force, a U.S.-designated Foreign Terrorist Organization," the Pentagon said in a statement late on Thursday. "General Soleimani was actively developing plans to attack American diplomats and service members in Iraq and throughout the region. General Soleimani and his Quds Force were responsible for the deaths of hundreds of American and coalition service members and the wounding of thousands more. He had orchestrated attacks on coalition bases in Iraq over the last several months – including the attack on December 27th – culminating in the death and wounding of additional American and Iraqi personnel. General Soleimani also approved the attacks on the U.S. Embassy in Baghdad that took place this week."
Alabama Republican Executive Committee member Perry O. Hooper Jr. also released a statement supporting the President's actions.
"I am so thankful that the President was decisive on taking out the Iranian general unlike what happened in Benghazi under President Obama and Secretary Clinton," Hooper said. "It is not time to play politics! Both parties need to support our President and the thousands of troops that have been deployed to the region. Please pray for our country, our military, and President Donald J. Trump."
Hooper is a former state representative and a member of Trump's national finance committee.
According to news reports, "Soleimani is our leader" was spray-painted on windows by Iran-backed militiamen at the U.S. Embassy in Baghdad following Tuesday's attack on the Embassy. Seventeen percent of all deaths of U.S. personnel in Iraq from 2003 to 2011 were orchestrated by Soleimani, according to reports by the U.S. State Department.
Soleimani had just flown in to Baghdad from Damascus, Syria. The Shia militiamen picked him up at the airport. As the two vehicles were leaving the Baghdad Airport, a U.S. drone fired four missiles at the two vehicles killing Soleimani and his entourage. The general's body was torn apart by the blast. Iraqi authorities identified Soleimani by the ring on his severed hand.
Iran has vowed to seek revenge.
Moore is running in the Republican primary in the Second Congressional District. Incumbent Martha Roby (R-Montgomery) is not seeking re-election.
The Republican primary will be on March 3.
Editorial note:
The Pentagon and the Moore campaign used different spellings of General Soleiman's first name "Qasem" and "Qassim."
APR left both as they were sent to us.
Original reporting by the Daily Mail contributed to this report.
Print this piece
Opponents accuse Tuberville of supporting amnesty for undocumented immigrants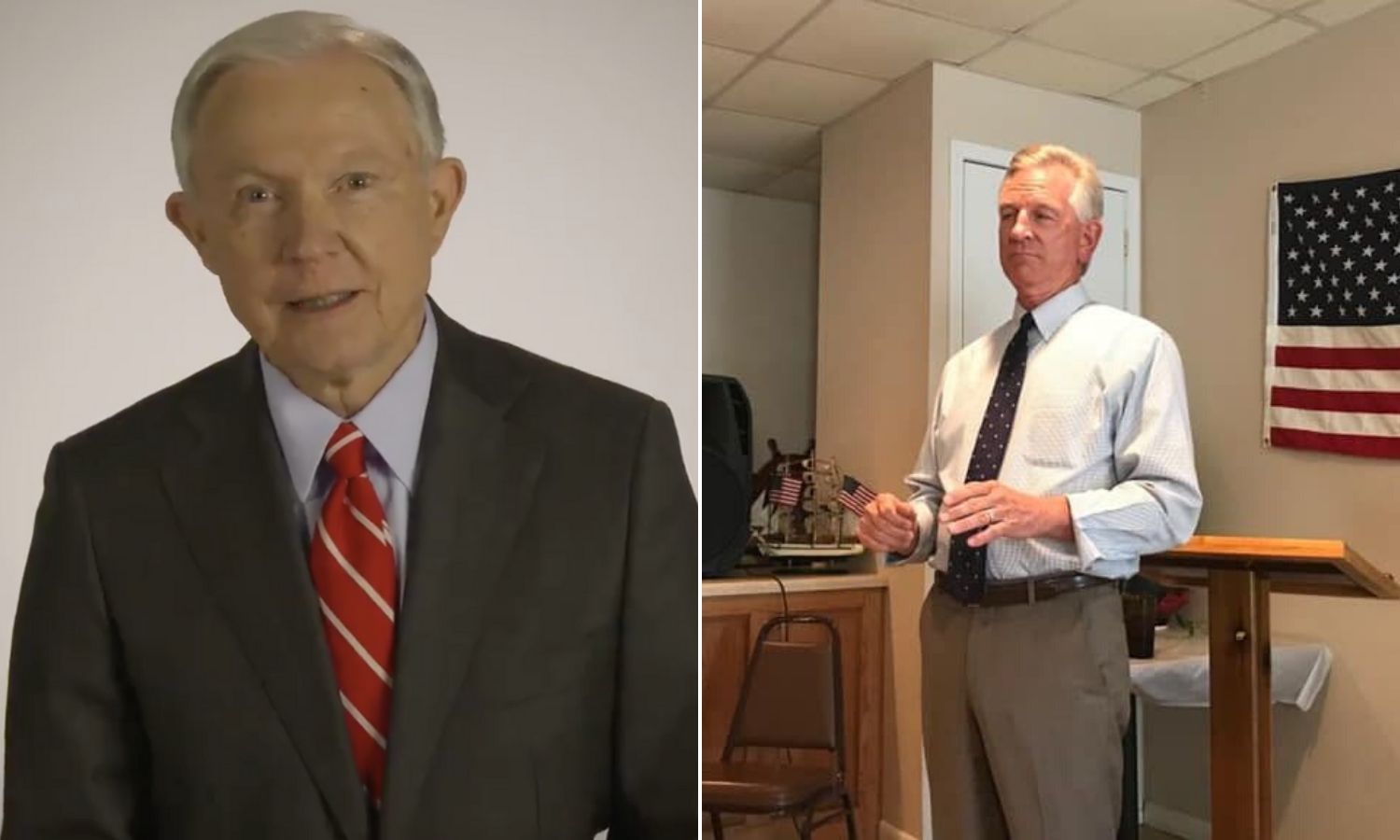 The Senate campaign is heating up as the top three candidates are all going negative. Former Auburn head football coach Tommy Tuberville has attacked Congressman Bradley Byrne (R-Montrose) and former Attorney General and Senator Jeff Sessions of being career politicians. Both Byrne and Tuberville have attacked Sessions for not having adequately served President Donald J. Trump (R) while Attorney General. Byrne has even attacked Tuberville's coaching abilities. The latest attacks on Tuberville accuse him of supporting amnesty for illegal aliens. Sessions even accused Tuberville of being a "tourist."
Wednesday, Sessions announced a new television ad called "Tuberville for Amnesty."
Byrne and Tuberville point to an August speech by Coach Tuberville when he said: "There are people coming across the border that need jobs… and we want them to come over here… Let em' come in and become citizens like we all became citizens."
The Tuberville campaign called the attack "fake news" on Twitter.
Sessions' campaign manager Jon Jones said, "Tuberville is claiming that his own words are 'fake news.' All of them? Tommy Tuberville needs to read the transcript. It is clear that Tuberville supports immigration amnesty, and he is attempting to trick Alabama voters to believe otherwise. In contrast, Jeff Sessions has done more than just say he wants to fix the border – he has already worked alongside President Trump to stop illegal immigration."
The new Sessions ad reads: "Tuberville is trying to trick you, hiding his support for immigration amnesty." Then plays an audio clip of the Tuberville comment from August
Tuesday, Byrne told reporters in Trussville: "I can tell you right now this issue about Tommy Tuberville's position on amnesty is a key issue. And so we're going to keep telling people about his position on that and let him explain why he doesn't think that's amnesty."
"Let em' come in and become citizens like we all became citizens," Tuberville is quoted in the ad.
Tuberville has denied supporting amnesty and says that he supports President Trump's immigration agenda.
The Sessions ad further charges: "And Tuberville's not even from Alabama, he's a tourist here. He lives, pays taxes and even votes in Florida."
On Tuesday, the Tuberville campaign responded with an attack ad of their own.
"The career politicians are desperate to hang on to their paychecks and power, so they have started airing negative ads full of false attacks and baseless distortions," Tuberville said. "Our new commercial allows us to respond with some hard truths about which candidate wants to drain the D.C. swamp and is tough enough to actually help President Trump get the job done."
The Tuberville ad has Byrne with former Secretary Hillary Clinton and Sessions with Congressman Adam Schiff (D-California) who led the impeachment effort against President Trump. The ad even connects Sessions and Byrne with Sen. Mitt Romney (the only Republican in either House of Congress who found that the President did anything wrong.)
State Representative Arnold Mooney, former Chief Justice Roy Moore, Ruth Page Nelson, and businessman Stanley Adair are also running for the Republican nomination for the Senate seat currently held by Doug Jones (D).
The Republican primary is March 3.
Print this piece