Byrne calls Kaepernick a jerk, suggests he is un-American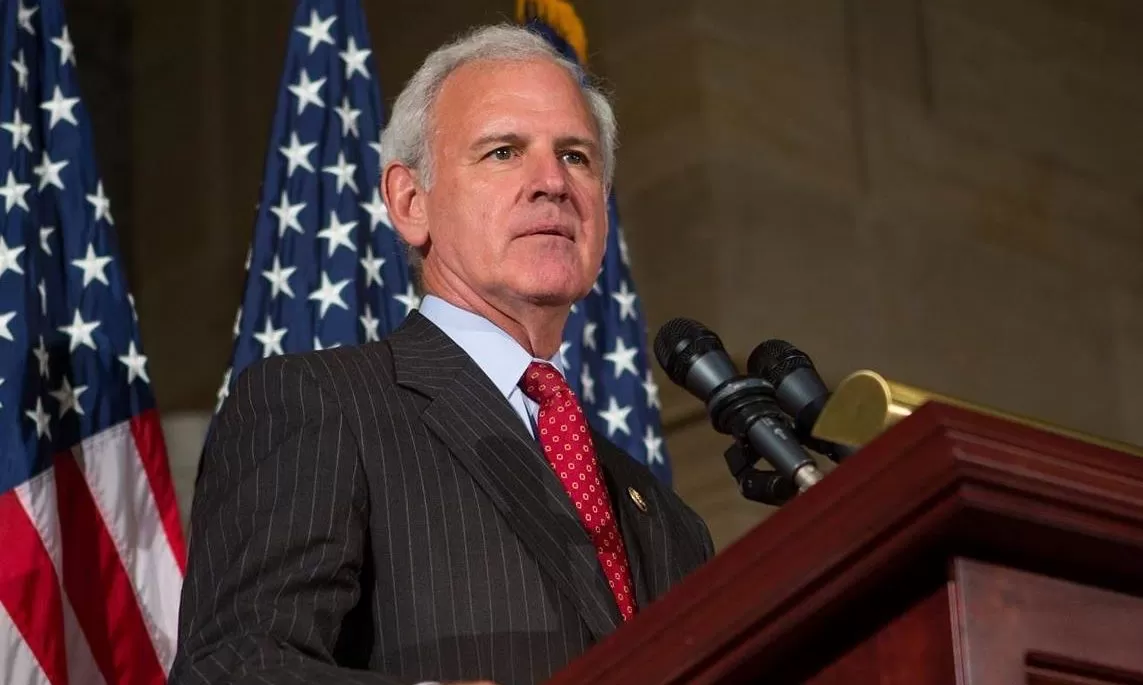 Saturday, Senate candidate Congressman Bradley Byrne, R-Montrose, called former football player turned Nike pitchman Colin Kaepernick a "jerk" and suggested that Kaepernick's comments accusing the U.S. Military of terrorist acts was "un-American."
"Anyone who doesn't understand which side is terrorist and which side is fighting the terrorists is either delusional or, worse, anti-America," Byrne said on social media. "Which do you think this jerk is?"
"And this is who you want as the face of your brand, @Nike." Byrne added. "Unlike so many of our servicemen, like my brother Dale who paid a price for his patriotism, this guy dishonors the sacrifice of hundreds of thousands of our warriors."
After Byrne was praised for "speaking the truth" by a supporter he replied, "We must keep speaking the truth about these folks so people see what they are trying to do to our country!"
In response to the killing of Iranian General Qasim Soleimani in Baghdad by a CIA drone, Kaepernick tweeted, "There is nothing new about American terrorist attacks against Black and Brown people for the expansion of American imperialism."
"America has always sanctioned and besieged Black and Brown bodies both at home and abroad," Kaepernick claimed on social media. "America militarism is the weapon wielded by American imperialism, to enforce its policing and plundering of the non white world."
Colin Kaepernick used to be an NFL quarterback. Early in his career, he beat out San Francisco veteran quarterback Alex Smith for the starting job, after Smith was sidelined with concussions. At his high point he led the San Francisco Forty-Niners to the Super Bowl, where they lost to the Baltimore Ravens.
More recently, Kaepernick lost his starting job to Blaine Gabbert during the 2015 season. The Denver Broncos attempted to trade for Kaepernick, but could not reach a contract renegotiation agreement with the quarterback. A disgruntled Kaepernick, who lost the starting job to Gabbert again in 2016, took a knee during the national anthem throughout the 2016 season to protest what he claims was "racial injustice" in this country and the deaths of minorities at the hands of police. The action sparked a national movement where players across the country took a knee during the anthem.
2016 Republican presidential nominee Donald J. Trump condemned Kaepernick's disrespect of the flag and the military. The NFL's TV ratings dropped as a result of the controversy that season. Kaepernick negotiated an early release from his contract and expected to win a new starting job in the 2017 season. Although the Seattle Seahawks brought Kaepernick in for talks about becoming their backup quarterback, no team offered the former starter a roster spot and when the 2017 training camps began, Kaepernick had no team. Kaepernick's agent expected that he would get an offer once a starting quarterback was injured in the 2017 season. That never happened.
Kaepernick's supporters accused the league's 32 team owners of colluding against the player in retaliation for the 2017 drops in TV viewers and ticket sales. Kaepernick sued the league. Because of his rising popularity with the "social justice" community, Nike signed the controversial former player to a shoe deal. The 2018 season came and went without Kaepernick ever holding a roster spot in the league. After the 2018 season the NFL settled the lawsuit for undisclosed terms. In 2019 Kaepernick still was not in an NFL training camp. In November the league held a rare workout for Kaepernick. While some of the wide receivers that he threw the ball too were signed to NFL roster spots, no team made an offer to Kaepernick.
The entire 2019 NFL season came and went and Kaepernick never wore an NFL uniform. The NFL's TV ratings were at record levels, with the league's games being 47 of the 50 highest rated television broadcasts of the year.
"Yeah, he's a loser on and off the field," Senator Lindsey Graham (R-South Carolina) told Fox News in response to Kaepernick's comments. "He has no idea what the Iranian regime has done to the region. He has no idea that they have 600 American deaths as a result of IEDs made in Iran and used in Iraq."
"It's un-American," Graham added. "He's a racist. If you're looking for racism in America, Mr. Kaepernick, look in the mirror. Your country is not the problem! It's the Iranians, and you're so blinded by your hatred of Trump that you can't see the difference between who we are and who the Ayatollah is. Pretty sad."
'I don't care if you're a Republican, Democrat, Libertarian or Independent…If you think Iran's current political leaders will ever be a friend to America…you're delusional," Byrne retweeted.
Bradley Byrne is a candidate for the U.S. Senate seat currently held by Doug Jones.
The Republican primary is March 3.
Original reporting by Breitbart News and Fox News contributed to this report.
Print this piece
Moore legal team files motion for Judge Rochester to recuse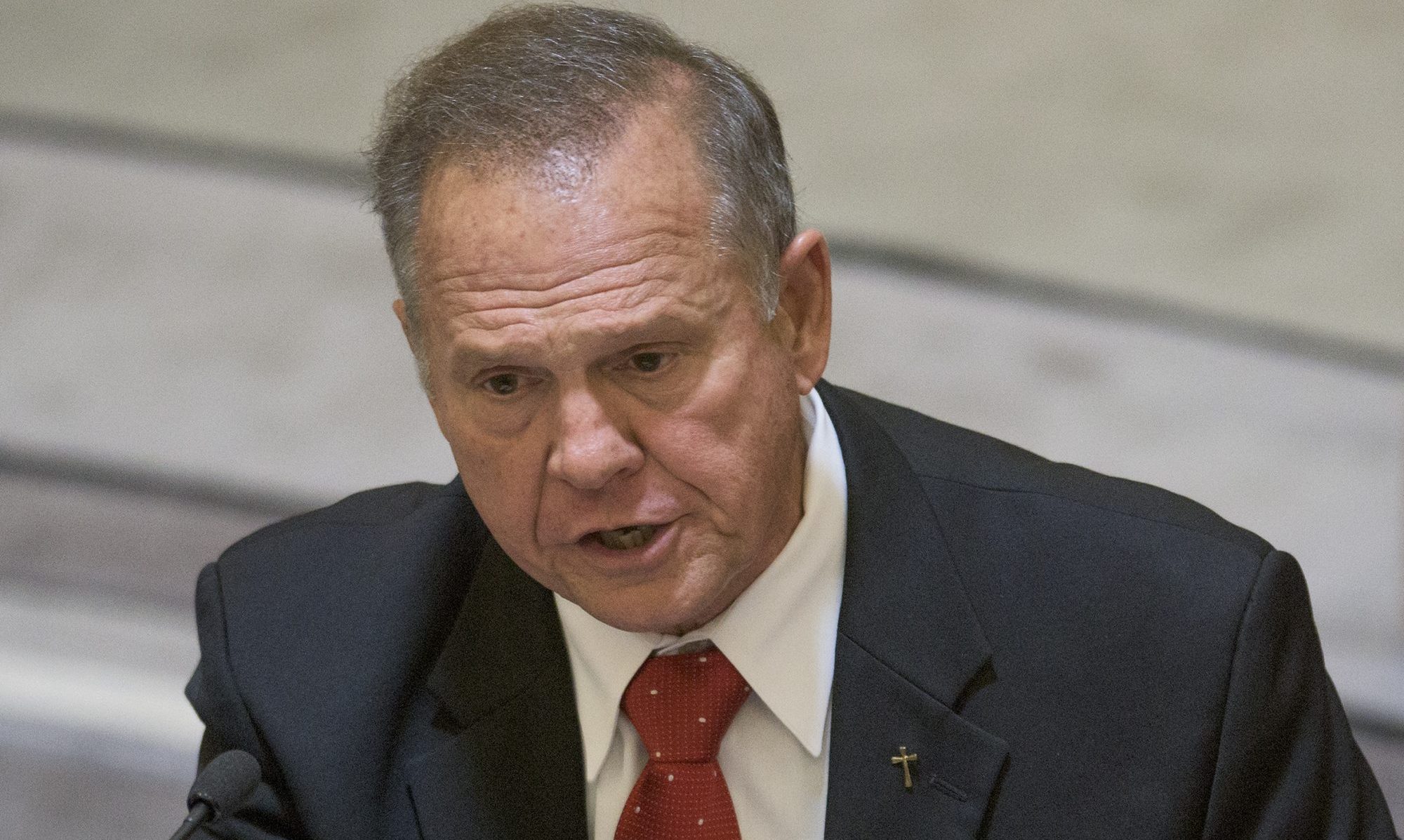 Attorney Melissa Isaak filed Thursday on behalf of her client, Judge Roy Moore, a motion to recuse Judge John Rochester from further consideration of the legal case between Moore and his accuser, Leigh Corfman.
The Moore team said that is the case due to the following reasons: "Judge Rochester's continued decision to preside over this case despite the fact that his appointment was "temporary" and expired on January 14, 2019 over a year ago, Judge Rochester's untimely delay of approximately five months in ruling on dispositive motions in this case brought only to accuse Judge Moore of defamation for merely denying false allegations against him, which is not even a valid cause of action, Judge Rochester's open friendship, support, and financial contributions for Doug Jones in his 2017 Senate campaign against Judge Moore, according to his own personal Facebook account, Open and virulent criticism of Judge Moore by Linda Rochester, wife of Judge John Rochester during the 2017 Senate campaign on her own personal Facebook page, Judge Rochester's criticism and mocking of Christianity on his Facebook page with full knowledge of Judge Moore's strong belief in God, Judge Rochester's political animus against the Republican Party and President Donald Trump who supported Judge Moore in the 2017 general election, Judge Rochester's obvious political bias in his quick response to set a trial date in this case, within two weeks of the upcoming Republican primary which will determine the opponent in the general election against Doug Jones."
Moore claims, "As stated in Attorney Isaak's motion, any individual would have a solid basis for questioning Judge John Rochester's impartiality, political motivation, and bias in presiding over this case."
Moore is claiming that Judge John Rochester's friendship, support, and financial contribution to Doug Jones in combination with his wife's open criticism of Judge Moore during the 2017 special election for US Senate in which Judge Moore was a candidate, mandates immediate recusal of Judge John Rochester in this frivolous action.
Moore has also objected in the past to this case being in Montgomery County court, when Corfman's allegations of improper sexual conduct between her and Moore in 1976 allegedly occurred in Etowah County.
Corfman claims that Moore and her engaged in inappropriate touching through their underwear in 1976 when Corfman was just 15 years old. Under Alabama law, then as now, the age of consent for sexual activity is 16, not 15. Corfman's allegation, along with allegations by women dating from decades ago were released in an article by the Washington Post after Moore had won the Republican nomination for U.S. Senate in 2017. The shocking allegations were trumpeted by the national press as well as by Democrats. Moore narrowly lost the December 2017 special election to Clinton era U.S. Attorney Doug Jones (D), the only time a Democrat has won any statewide election in Alabama since 2008.
Moore has steadfastly denied the allegations. Corfman sued Moore in Montgomery Court after the election for defamation of character. Moore has since sued Corfman, the other accusers, and the architects of the Reed Hoffman financed, illicit Russian style tactics, which Moore claims were largely responsible with depressing Republican turnout and increasing the efforts by GOP moderates to defeat Moore by writing in the name of some candidate other than Moore.
While many Republicans accepted the accusations against Moore as "credible" they rejected similar accusations against Supreme Court Brett Kavanaugh.
Moore was twice elected Chief Justice of the Alabama Supreme Court and is a current candidate for the Republican nomination for the U.S. Senate seat, currently held by Jones.
The Republican primary is on March 3.
Print this piece