Byrne calls Kaepernick a jerk, suggests he is un-American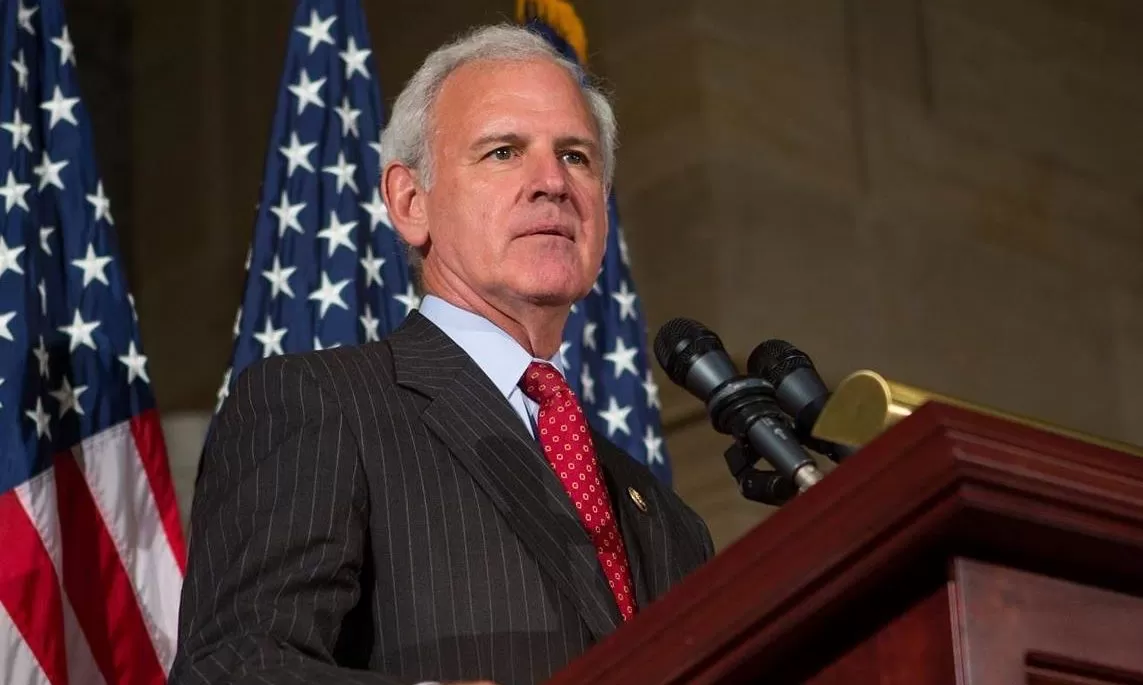 Saturday, Senate candidate Congressman Bradley Byrne, R-Montrose, called former football player turned Nike pitchman Colin Kaepernick a "jerk" and suggested that Kaepernick's comments accusing the U.S. Military of terrorist acts was "un-American."
"Anyone who doesn't understand which side is terrorist and which side is fighting the terrorists is either delusional or, worse, anti-America," Byrne said on social media. "Which do you think this jerk is?"
"And this is who you want as the face of your brand, @Nike." Byrne added. "Unlike so many of our servicemen, like my brother Dale who paid a price for his patriotism, this guy dishonors the sacrifice of hundreds of thousands of our warriors."
After Byrne was praised for "speaking the truth" by a supporter he replied, "We must keep speaking the truth about these folks so people see what they are trying to do to our country!"
In response to the killing of Iranian General Qasim Soleimani in Baghdad by a CIA drone, Kaepernick tweeted, "There is nothing new about American terrorist attacks against Black and Brown people for the expansion of American imperialism."
"America has always sanctioned and besieged Black and Brown bodies both at home and abroad," Kaepernick claimed on social media. "America militarism is the weapon wielded by American imperialism, to enforce its policing and plundering of the non white world."
Colin Kaepernick used to be an NFL quarterback. Early in his career, he beat out San Francisco veteran quarterback Alex Smith for the starting job, after Smith was sidelined with concussions. At his high point he led the San Francisco Forty-Niners to the Super Bowl, where they lost to the Baltimore Ravens.
More recently, Kaepernick lost his starting job to Blaine Gabbert during the 2015 season. The Denver Broncos attempted to trade for Kaepernick, but could not reach a contract renegotiation agreement with the quarterback. A disgruntled Kaepernick, who lost the starting job to Gabbert again in 2016, took a knee during the national anthem throughout the 2016 season to protest what he claims was "racial injustice" in this country and the deaths of minorities at the hands of police. The action sparked a national movement where players across the country took a knee during the anthem.
2016 Republican presidential nominee Donald J. Trump condemned Kaepernick's disrespect of the flag and the military. The NFL's TV ratings dropped as a result of the controversy that season. Kaepernick negotiated an early release from his contract and expected to win a new starting job in the 2017 season. Although the Seattle Seahawks brought Kaepernick in for talks about becoming their backup quarterback, no team offered the former starter a roster spot and when the 2017 training camps began, Kaepernick had no team. Kaepernick's agent expected that he would get an offer once a starting quarterback was injured in the 2017 season. That never happened.
Kaepernick's supporters accused the league's 32 team owners of colluding against the player in retaliation for the 2017 drops in TV viewers and ticket sales. Kaepernick sued the league. Because of his rising popularity with the "social justice" community, Nike signed the controversial former player to a shoe deal. The 2018 season came and went without Kaepernick ever holding a roster spot in the league. After the 2018 season the NFL settled the lawsuit for undisclosed terms. In 2019 Kaepernick still was not in an NFL training camp. In November the league held a rare workout for Kaepernick. While some of the wide receivers that he threw the ball too were signed to NFL roster spots, no team made an offer to Kaepernick.
The entire 2019 NFL season came and went and Kaepernick never wore an NFL uniform. The NFL's TV ratings were at record levels, with the league's games being 47 of the 50 highest rated television broadcasts of the year.
"Yeah, he's a loser on and off the field," Senator Lindsey Graham (R-South Carolina) told Fox News in response to Kaepernick's comments. "He has no idea what the Iranian regime has done to the region. He has no idea that they have 600 American deaths as a result of IEDs made in Iran and used in Iraq."
"It's un-American," Graham added. "He's a racist. If you're looking for racism in America, Mr. Kaepernick, look in the mirror. Your country is not the problem! It's the Iranians, and you're so blinded by your hatred of Trump that you can't see the difference between who we are and who the Ayatollah is. Pretty sad."
'I don't care if you're a Republican, Democrat, Libertarian or Independent…If you think Iran's current political leaders will ever be a friend to America…you're delusional," Byrne retweeted.
Bradley Byrne is a candidate for the U.S. Senate seat currently held by Doug Jones.
The Republican primary is March 3.
Original reporting by Breitbart News and Fox News contributed to this report.
Prisoners quarantined at formerly closed prison kept in unconstitutional conditions, groups say
Conditions are so bad that inmates have been forced to urinate and defacate on themselves because restrooms are not accessible, the complaint alleges.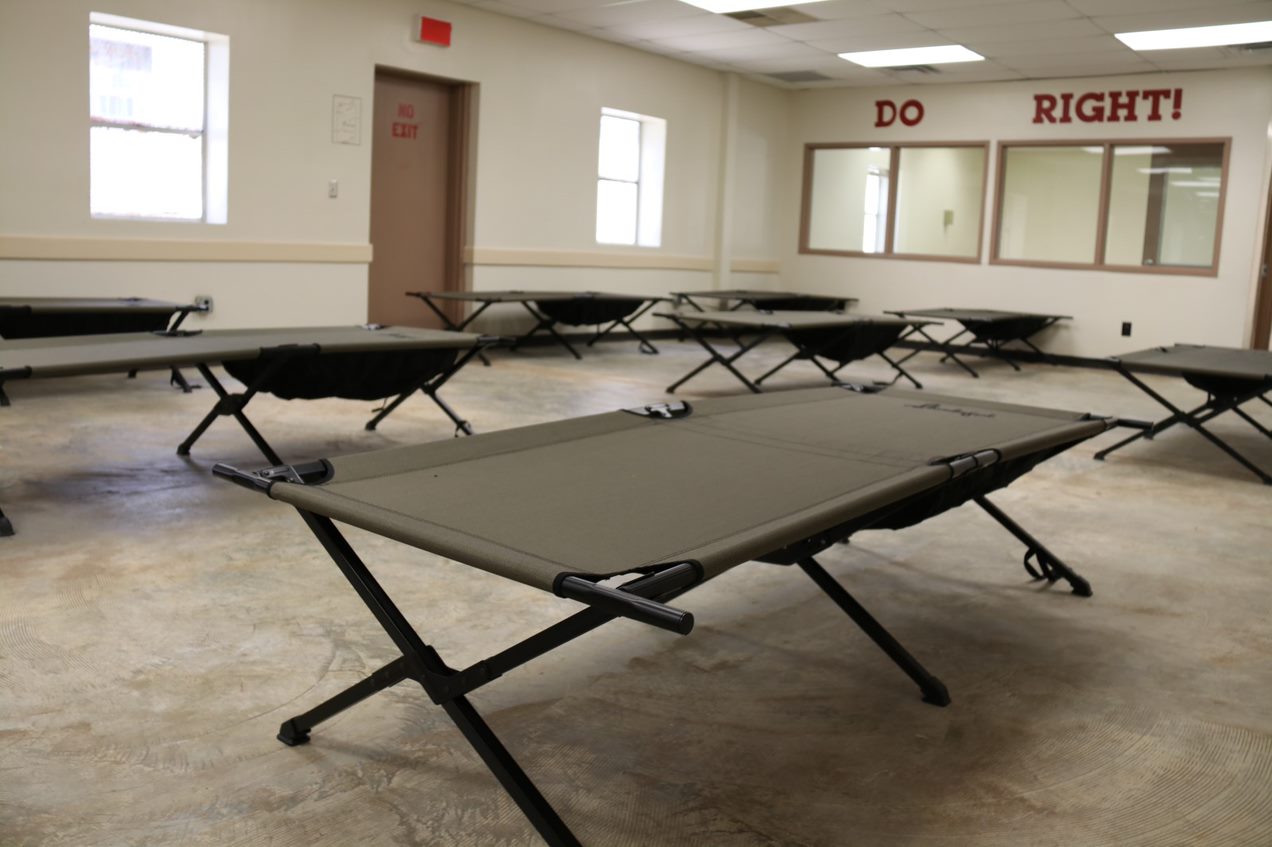 The Alabama Department of Corrections is violating the constitutional rights of inmates being quarantined in deplorable conditions in the previously decommissioned Draper prison, several civil rights groups wrote in a letter to the state's prison commissioner.
The ACLU of Alabama, the Southern Center for Human Rights, Alabama Appleseed and other groups in a letter to Alabama Department of Corrections Commissioner Jeff Dunn on Thursday detail those conditions, which include no indoor toilets or running water, repeated power outages, deprivation of regular showers and the requirement of incarcerated men to urinate in "styrofoam cups and plastic water" bottles.
"These conditions fail to meet the most basic constitutional standards and present a substantial risk of serious harm to people already suffering from a potentially fatal disease," the letter reads. "We therefore request that you immediately cease using Draper to house and/or quarantine COVID-19 patients, and instead house them in medically appropriate settings in accordance with Eighth Amendment standards."
The groups note that Draper was closed after the U.S. Department of Justice, during its investigation of violence in Alabama prisons, noted Draper as exceptionally "dangerous and unsanitary" with "open sewage" near the entrance, rat and maggot infestations and "standing sewage water on the floors."
In October 2017, the Justice Department informed ADOC of the department's shock at the state of the facility and a month later ADOC's engineer concluded that Draper was "no longer suitable to house inmates, or to be used as a correctional facility," the letter states.
ADOC reopened a portion of Draper earlier this year to house incoming inmates from county jails being quarantined amid the COVID-19 pandemic, but the civil rights groups note in the letter that ADOC failed to indicate plans to also use a classroom without bathrooms, running water or adequate medical care at Draper to house COVID-19 patients from other state prisons.
The groups allege in the letter that approximately 15 cots are located in the approximately 500 square feet former classroom, where at any given time between 5 and 15 inmates are being kept. The only restroom facilities the men can use are portable bathrooms outside, and the men have to "bang on the classroom windows to get officers' attention."
"Though officers sometimes escort the men when asked, they decline at other times and fail to maintain a schedule; thus, the men do not have access to bathroom facilities when needed," the letter reads, adding that the men aren't allowed to use the outdoor restrooms between 10 p.m. and 6 a.m.
"We have further reason to believe that one man was permitted to use the bathroom only three times during a 13-day quarantine. Another man was not taken to the bathroom until his third day at Draper, while another was forced to urinate on himself on multiple occasions after being denied bathroom access," according to the letter. "One man suffering from diarrhea was forced to wait hours to use the restroom to defecate. Many others could only relieve themselves into styrofoam cups, plastic bottles, portable urinal containers, or trash cans."
"They had to hold onto urine-filled bottles for hours at a time until they were allowed to leave the classroom to empty them. It is also our understanding that some men held in these conditions did not receive bottles at all; correctional officers simply told these men that they were 'out of luck,'" the letter continues.
The letter also details instances of alleged inadequate medical care, including a man who was sent to a local hospital with heart attack symptoms after not receiving his heart medication for several days.
The groups are also unaware of any Inmates leaving Draper who were tested for COVID-19 before being returned to Elmore and Staton prisons, the letter also states.
"We also have reason to believe that many of the symptomatic men at Staton and Elmore have not reported their symptoms to prison staff for fear of being held at Draper in the deplorable conditions described above," the letter continues.
APR has learned from several sources in recent weeks, who asked not to be identified because they have loved ones in Alabama prisons and are fearful of retributions for speaking out, that many inmates who have symptoms of COVID-19 aren't reporting those symptoms to prison staff for fear of being quarantined. Those family members are concerned that the disease is spreading much more broadly in Alabama prisons than is known as a result, putting their loved ones at greater risk of contracting the deadly disease.
Many of the concerns expressed in the letter were first reported by AL.com reported on Sept. 13, which found that access to medical care in Draper is limited and the conditions unsanitary.
In a response to AL.com's questions for that article, an ADOC spokeswoman wrote that inmates at Draper have access to "medical and mental health care, telephones, law library, mail services, and showers."
"Please remember — Inmates remanded to our custody have been convicted of a crime and handed a sentence to serve time as determined by a court. The unfortunate reality is that he or she, as a result of the crime committed and subsequent conviction, loses his or her freedoms," ADOC said in the responses.
"This response is unacceptable as a matter of principle, and inadequate as a matter of law," the letter from the civil rights group states.
"As ADOC knows, the fact of a criminal conviction does not strip incarcerated people of their rights under the Eighth Amendment, nor does it relieve ADOC of its constitutional obligations to the people in its custody, which are to provide them with 'humane conditions of confinement,' 'adequate food, clothing, shelter, and medical care,' and 'reasonable safety,'" the letter continues.
On Sept. 16, ADOC reported that there have been 403 confirmed COVID-19 cases among inmates, 21 deaths of inmates after testing positive for COVID-19, and 375 cases among prison staff. Two prison workers have died from COVID-19, ADOC previously said.
As of Sept. 14, there had been 1,954 inmate tests for coronavirus, out of the approximately 22,000 state inmates, according to ADOC.
ADOC on Sept. 16 said that on Thursday the department was to begin rolling out a plan to provide free COVID-19 tests to ADOC staff and contracted healthcare staff using fixed and mobile testing sites.
"In addition, we will test all inmates in facilities that house large numbers of inmates with high risk factors as an enhancement to our current testing protocols," ADOC said in a press release.