Sessions denounces Jones' support for Pelosi's withholding articles of impeachment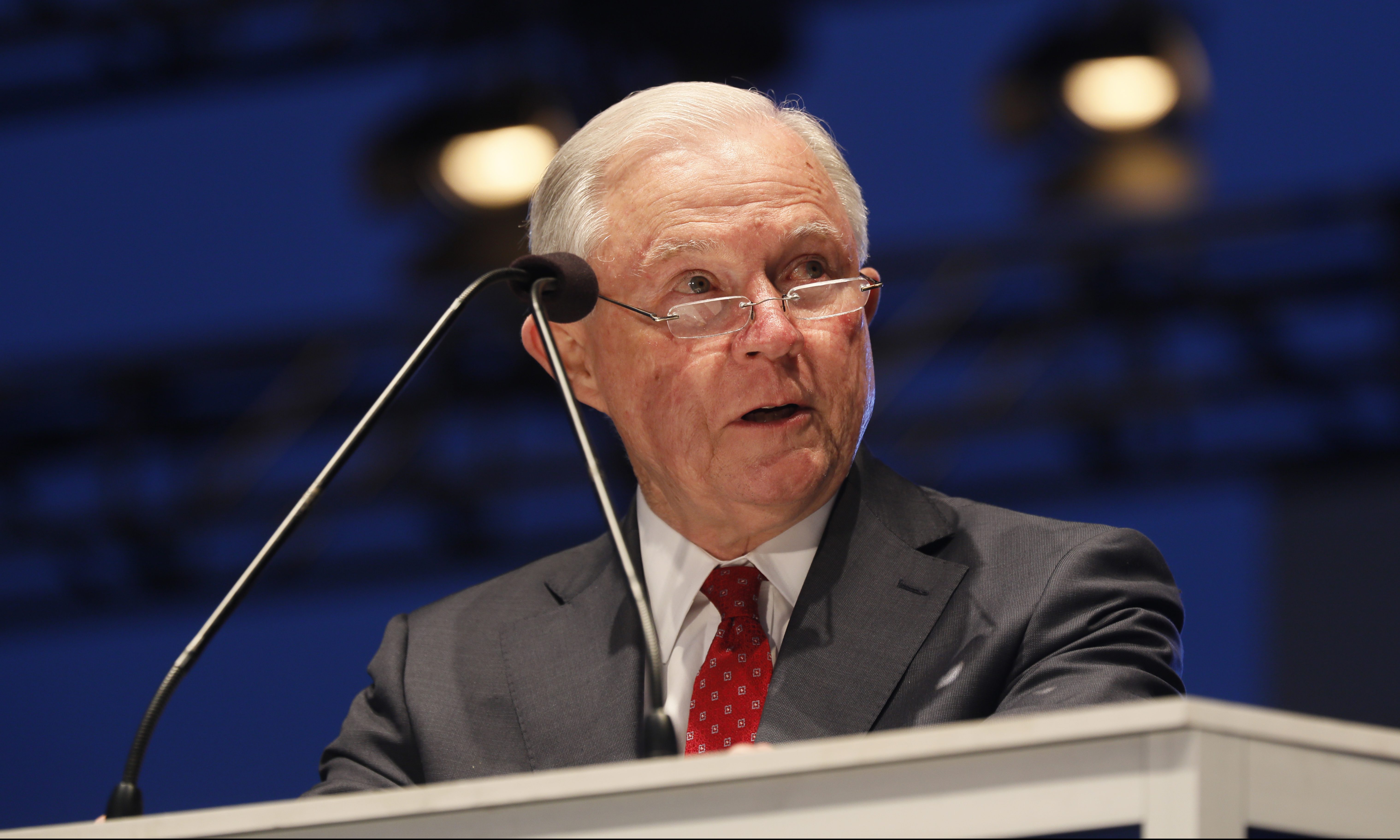 Friday, U.S. Senate candidate former Attorney General Jeff Sessions (R) denounced statements by Sen. Doug Jones, D-Alabama, supporting Speaker of the House Nancy Pelosi, D-California, position that she will hold up delivering articles of impeachment to the Senate until the Republican Senate majority gives Senate Democrats more favorable terms on the pending impeachment trial of Pres. Donald J. Trump (R),
Sessions said that Jones's position, "Stood directly against the wishes of the people of Alabama when he declared that Speaker Pelosi was acting fairly."
On ABC TV's "This Week," Doug Jones said he supported Nancy Pelosi's decision to withhold articles of impeachment from the U.S. Senate. Monday, in an Op-Ed for The Washington Post, Jones repeated his support of the impeachment process including testimony from key Administration witnesses with first-hand knowledge to testify. The President had blocked them during the House's investigation from participating in that process.
"In two recent public statements, Alabama's Democratic Senator Doug Jones has clearly revealed that he is in total support of Nancy Pelosi's and Chuck Schumer's politically-driven impeachment strategy against President Trump," Sessions charged. "Doug Jones was wrong and stood directly against the wishes of the people of Alabama when he declared that Speaker Pelosi was acting fairly when she refused to transmit the articles of impeachment of President Trump to the Senate for a prompt disposition. This was another defining moment that allowed Alabamians to see Senator Jones' support and loyalty for Pelosi's and Schumer's partisan impeachment strategy."
Under the Constitution, the House of Representatives may impeach the President of the United States or any federal officers, including judges and cabinet officials. Determining guilt and punishment, if any, are solely the authority of the Senate.
"Speaker Pelosi's stated reason for withholding the articles of impeachment was to gain leverage over the Republican-led Senate and dictate how they are to conduct the trial," Sessions said. "This will never happen. That power is given in the Constitution to the Senate alone."
"Doug Jones further says that witnesses should be called by the Senate to ensure a fair trial," Sessions continued. "But tellingly, he is only in favor of the witnesses pre-approved by Chuck Schumer and Nancy Pelosi. Senator Jones apparently has zero interest in hearing from potential witnesses like Vice President Joe Biden or his son, Hunter Biden, or any other persons whose testimonies could implicate themselves or others in a web of self-dealing, and thereby give additional evidence justifying President Trump's concern with corruption in Ukraine."
"Senator Jones isn't interested in an impartial search for the truth," Sessions said. "He is a foot soldier in support of the team dedicated to a leftist, socialistic future for this country. He supports the wrong team, and the wrong vision. He wants to have a Democratic Senate majority that would block confirmations of conservative judges and would result in liberal Democrats claiming the chairmanship of every committee in the Senate. This Democratic majority, paired with their existing majority in the House, would then be able to totally dictate the Congressional agenda."
"Doug Jones is now openly on the Democratic impeachment team, for all to see," Sessions accused. "He has never clearly defended President Trump from any of the unfairness that Alabama's choice for President has faced."
Doug Jones is the only Democrat to win a statewide elected office in Alabama since 2008.
"He is one of them, not one of us," Sessions continued. "He cannot continue to speak for Alabama. Even if Chuck Schumer approves him voting "no" on impeachment, it will have zero real meaning. The effect of his actions will have been to enable this abuse of the impeachment process to continue beyond reason. That is the Democratic agenda."
While House Democrats accuse Trump of abuse of power and contempt of Congress, Republicans dismiss the impeachment effort as a "circus", a "sham," and as a partisan "witch hunt."
"From the beginning, the Democrats have had a clear goal of removing our duly-elected President; or, alternatively, to hurt him in his re-election effort, while weakening his ability to achieve his much-needed conservative policy goals," Sessions added. "In this process, aided by the liberal news media, Democrats have advanced a narrative supported by innuendos, errors, and lies, but have produced no proof of a crime by President Trump. This dangerous obsession has been an abuse of the grave impeachment process in our Constitution, and a stain on the integrity of the House of Representatives."
Sessions previously held this seat from 1997 to 2017, but vacated it after he was confirmed as Trump's first Attorney General. Trump fired him in November 2018 after Democrats won a majority in the House of Representatives in congressional midterm elections.
"Alabama needs a Senator of courage and conviction who believes in and will fight relentlessly for our highest and best values, not those of Speaker Pelosi and Leader Schumer," Sessions said. "This election will be a time of reckoning."
Sessions faces a crowded Republican field for the Republican nomination.
The Republican Primary will be on March 3.
Print this piece
Moore legal team files motion for Judge Rochester to recuse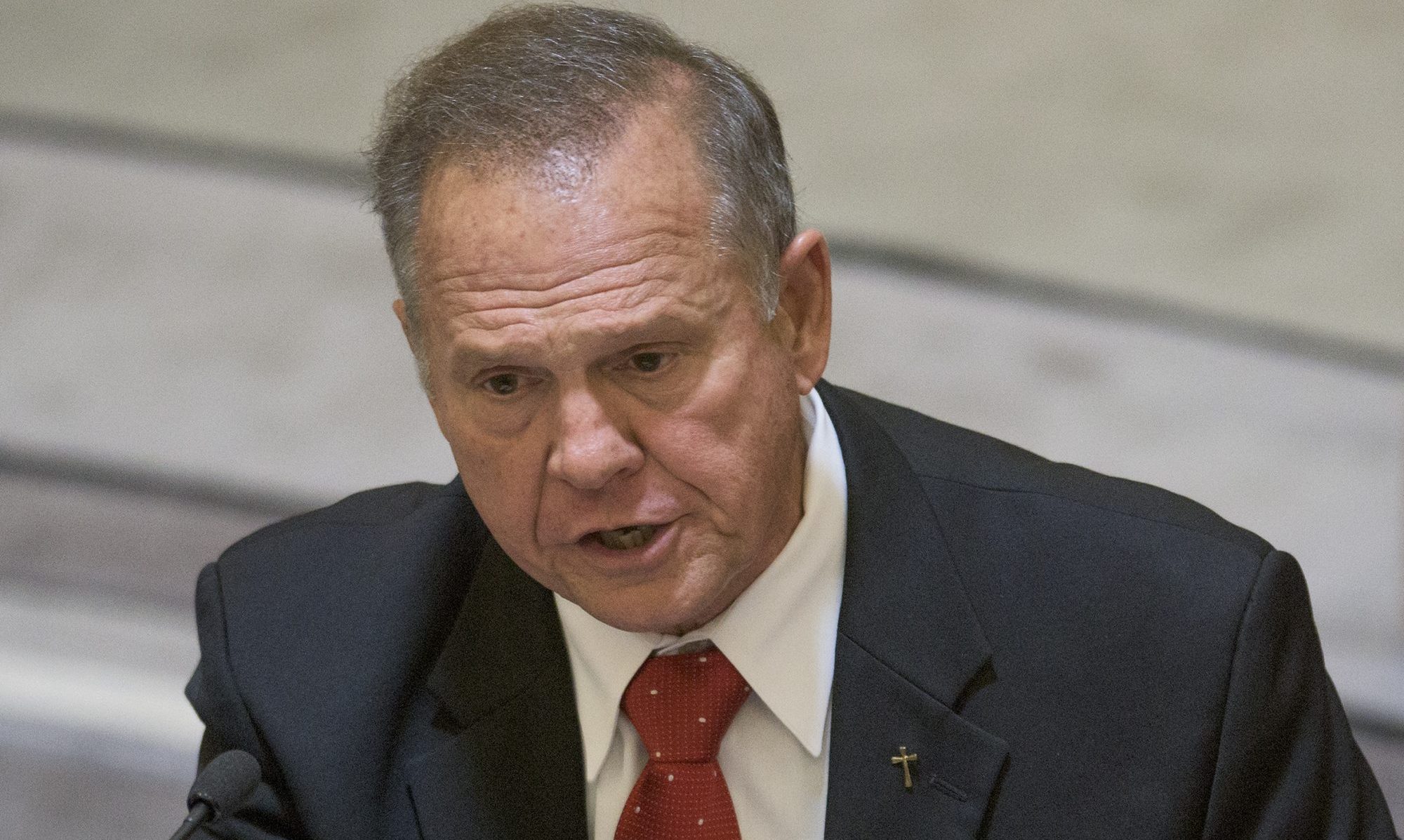 Attorney Melissa Isaak filed Thursday on behalf of her client, Judge Roy Moore, a motion to recuse Judge John Rochester from further consideration of the legal case between Moore and his accuser, Leigh Corfman.
The Moore team said that is the case due to the following reasons: "Judge Rochester's continued decision to preside over this case despite the fact that his appointment was "temporary" and expired on January 14, 2019 over a year ago, Judge Rochester's untimely delay of approximately five months in ruling on dispositive motions in this case brought only to accuse Judge Moore of defamation for merely denying false allegations against him, which is not even a valid cause of action, Judge Rochester's open friendship, support, and financial contributions for Doug Jones in his 2017 Senate campaign against Judge Moore, according to his own personal Facebook account, Open and virulent criticism of Judge Moore by Linda Rochester, wife of Judge John Rochester during the 2017 Senate campaign on her own personal Facebook page, Judge Rochester's criticism and mocking of Christianity on his Facebook page with full knowledge of Judge Moore's strong belief in God, Judge Rochester's political animus against the Republican Party and President Donald Trump who supported Judge Moore in the 2017 general election, Judge Rochester's obvious political bias in his quick response to set a trial date in this case, within two weeks of the upcoming Republican primary which will determine the opponent in the general election against Doug Jones."
Moore claims, "As stated in Attorney Isaak's motion, any individual would have a solid basis for questioning Judge John Rochester's impartiality, political motivation, and bias in presiding over this case."
Moore is claiming that Judge John Rochester's friendship, support, and financial contribution to Doug Jones in combination with his wife's open criticism of Judge Moore during the 2017 special election for US Senate in which Judge Moore was a candidate, mandates immediate recusal of Judge John Rochester in this frivolous action.
Moore has also objected in the past to this case being in Montgomery County court, when Corfman's allegations of improper sexual conduct between her and Moore in 1976 allegedly occurred in Etowah County.
Corfman claims that Moore and her engaged in inappropriate touching through their underwear in 1976 when Corfman was just 15 years old. Under Alabama law, then as now, the age of consent for sexual activity is 16, not 15. Corfman's allegation, along with allegations by women dating from decades ago were released in an article by the Washington Post after Moore had won the Republican nomination for U.S. Senate in 2017. The shocking allegations were trumpeted by the national press as well as by Democrats. Moore narrowly lost the December 2017 special election to Clinton era U.S. Attorney Doug Jones (D), the only time a Democrat has won any statewide election in Alabama since 2008.
Moore has steadfastly denied the allegations. Corfman sued Moore in Montgomery Court after the election for defamation of character. Moore has since sued Corfman, the other accusers, and the architects of the Reed Hoffman financed, illicit Russian style tactics, which Moore claims were largely responsible with depressing Republican turnout and increasing the efforts by GOP moderates to defeat Moore by writing in the name of some candidate other than Moore.
While many Republicans accepted the accusations against Moore as "credible" they rejected similar accusations against Supreme Court Brett Kavanaugh.
Moore was twice elected Chief Justice of the Alabama Supreme Court and is a current candidate for the Republican nomination for the U.S. Senate seat, currently held by Jones.
The Republican primary is on March 3.
Print this piece