Opinion | President Trump continues keeping his promise to make America great again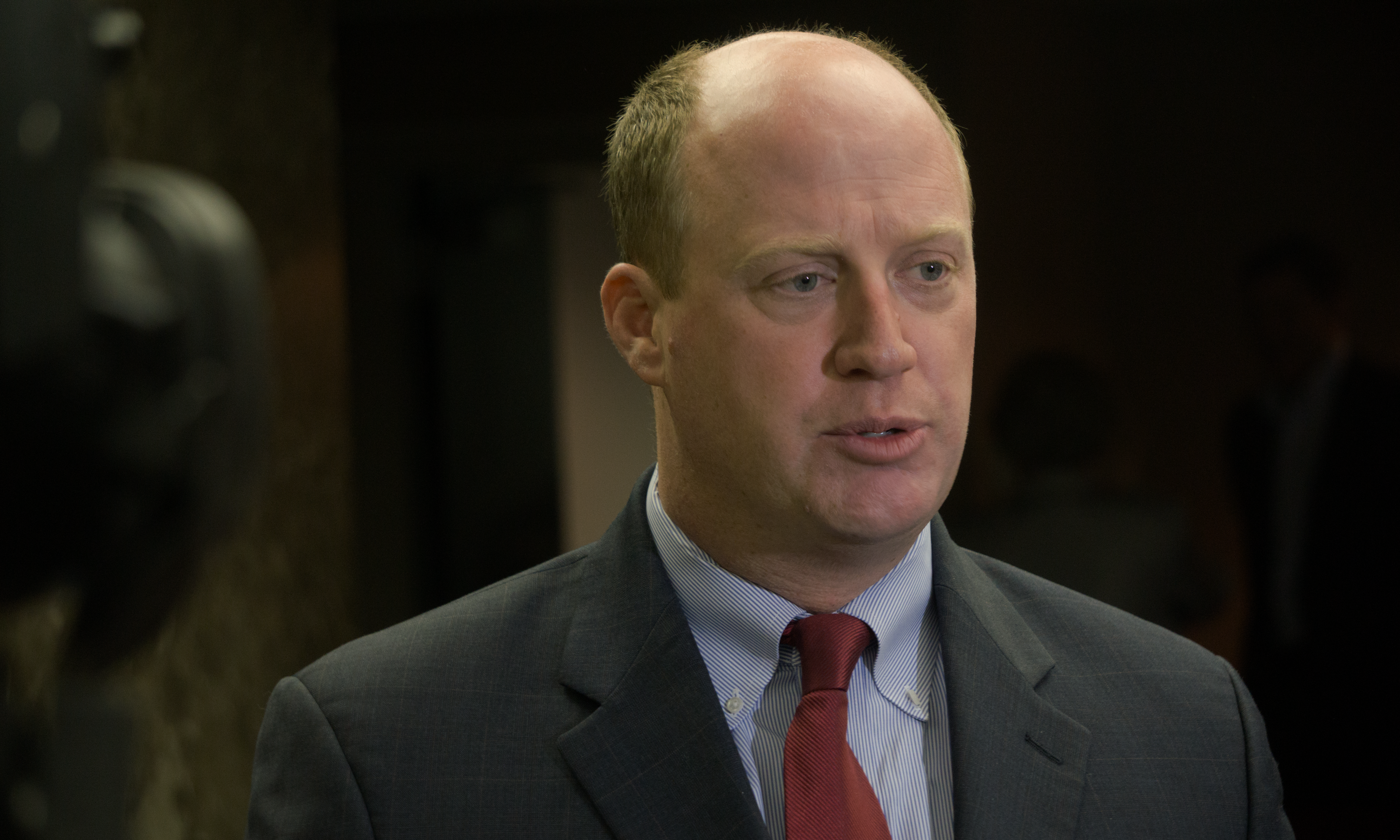 Trump Derangement Syndrome has reached epidemic level among extremist liberals and their allies in the national news media, and its symptoms were in full manifestation last week when the president retaliated for the unprovoked attack on the U.S. embassy in Iraq.
As everyone is aware by now, angry mobs violated American soil and laid siege to our embassy as brave U.S. Marine guards protected our diplomats inside.
Upon learning that the riots were not spontaneous protests, but rather fully orchestrated attacks planned and organized by Iranian General Qasem Soleimani, President Trump took immediate and forceful action.
Soleimani led a group that the State Department had officially declared a "foreign terrorist organization" and was directly credited with the deaths of 608 American soldiers.
As his vehicle was leaving the Baghdad airport, Soleimani, whose mere presence offered even more evidence of his involvement in the embassy attack, was struck and killed by laser-guided Hellfire missiles fired from a U.S. drone traveling at 230 mph.
Four other violent, Iran-backed militia leaders and four senior Iranian military officials were also killed by the silent Reaper drone, which was piloted by soldiers located several hundred miles away.
President Trump posted a lone image of an American flag on his Twitter account shortly after the strike.
Rather than celebrating the death of known terrorists whose hands were permanently stained with the blood of hundreds of U.S. soldiers, Nancy Pelosi, the entire field of Democrat presidential candidates, vacuous Hollywood stars whose opinions count for naught, and the members of the leftist press hailed Soleimani as some kind of martyr who was immorally targeted for destruction.
Even after the Pentagon announced it possessed that Soleimani was "actively developing plans to further attack American diplomats and service members in Iraq and throughout the region," the mournful wails of Washington liberals continued unabated.
Perhaps they would have been happier if President Trump had followed the Obama-era policy of Iranian appeasement by offering pallets of cash in hopes of purchasing their good will and friendship.
But just as Chamberlin's appeasement of Hitler failed in the 1930s, the weak-kneed Obama approach has proven equally impotent today.
I applaud President Trump for using a show of power to teach the Iranians that they may disrespect our culture and way of life, but they must respect our strength and might if they wish to survive.
Even before their irrational reaction to Soleimani's death, there was ample evidence to show that liberals were in the deepest throes of Trump Derangement Syndrome.
Consider for a moment that since President Trump took office, the U.S. economy has sustained the longest expansion in our nation's history, the stock market consistently sets new record highs, and unemployment is at its lowest level since statistics have been kept.
Similarly, Alabama reaches new employment benchmarks each month, and many businesses are finding it hard to hire new employees because there are more jobs available than workers to fill them.
New industrial expansions are announced across our state almost daily, and many Alabamians who felt hopeless just a few years ago possess renewed hope today.
Rather than celebrating the man whose generous tax cuts and pro-business philosophy created this historic economy, liberals in Congress chose, instead, to reward him by passing baseless impeachment articles while simultaneously denying him the basic due process rights that the Constitution guarantees.
Since taking his oath of office in 2017, President Trump has kept the promises he made to the citizens who elected him.
He has made America strong again.
He has made America safe again.
He has made America prosperous again.
And he has made America great again.
I continue to offer President Trump my thanks and my full-throated support, and I encourage all of my fellow Alabamians to join me in doing the same.
Print this piece
Opinion | Secretary of State responds to Alabama Political Reporter op-ed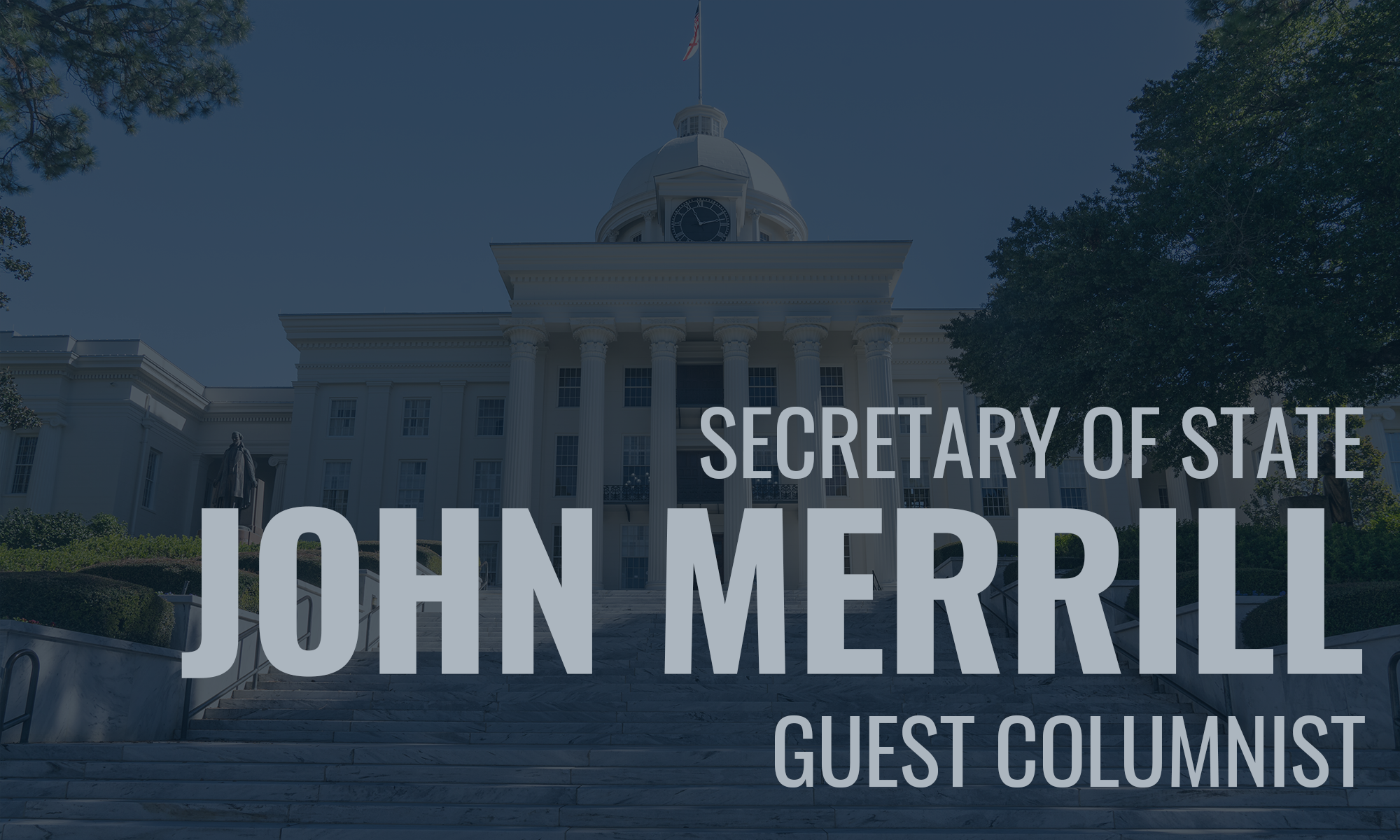 The following statement from Secretary of State John H. Merrill is in response to the inaccurate op-ed published yesterday morning by Josh Moon of Alabama Political Reporter:
This morning, Josh Moon of Alabama Political Reporter alleged that "voting by mail does not lead to fraud."
Moon went on to undermine the six voter fraud convictions and the five associated with tampering with absentee ballots in the last five years, claiming that these numbers are not substantial enough to have basis.
Let's start with the facts, Josh.
When you have one person that violates the trust and confidence in the elections process by committing illegal activity, that is one too many. Whether you have one voter fraud conviction or a thousand, you are proving to the electorate that elections require integrity and credibility! We will continue to work to build trust and confidence in the elections process.
Claiming "you can't commit enough fraud to alter the outcome of such a race" is naive and careless.
In 2018, we saw a member of the legislature who won her race by a mere six votes and another member who won his race by 28 votes. That same year, we witnessed a sheriff's race that was tied even after the recount. It should be apparent to anyone that just a few votes can determine the outcome of an election.
The fraudulent practice of ballot harvesting, which is often associated with voting by mail, led to the defeat of seven Republican candidates in the California 2018 midterm election. Young Kim, who ran to represent California's 39th Congressional District, was leading the vote count on election night and even in the week that followed the election. Two weeks later and after Kim attended New Member Orientation, the Democrat challenger was declared the winner after 11,000 mail ballots were counted. These ballots favored the Democrat challenger at a much higher rate than the previously counted ballots.
Similarly, during the 2018 Election Cycle, the North Carolina Board of Elections appropriately refused to certify the results of the 9th Congressional District's election due to the illegal misuse of absentee ballots.
It has also been reported, through data collected by the Election Assistance Commission, that between 2012 and 2018, 28.3 million mail-in ballots went unaccounted for, which equates to one in five of all absentee or mail-in ballots.
So, obviously, Josh, you can commit enough fraud to alter the outcome of an election.
The issues with mail-in voting far exceed the few that Josh attempts to raise. Consider Nevada where thousands of absentee ballots were just sent to inactive voters in Clark County. Consider the thousands of envelopes piling up in post offices or outside homes, apartments, and other facilities. Consider California in 2016 where 83 ballots were sent to one address housing just two people.
Then, Josh, after you have considered Alabama where in 2016, 109 absentee ballots were sent to the mother of a mayoral candidate in Brighton or when 119 absentee ballots were mailed to an abandoned home in Wilcox County, tell me that mail-in voting does not increase the likelihood for fraud to be committed.
To then pretend "small-town races" in Dothan, which is Alabama's seventh largest municipality out of 463, are not worthy of being noted is ludicrous.
The state's absentee law requiring a photo ID to be submitted with the application, which I remind you was passed last year with bipartisan support and sponsored, at our request, by Rodger Smitherman (D-Birmingham), has worked to prevent these sorts of opportunities in our state. This comprehensive, reform legislation has provided safeguards in our absentee process.
One major consideration that many supporters of mail-in voting fail to mention is cost. Currently, the administration for one Election Cycle (Primary, Runoff, and General) in our state is $16.5 million, whereas the administration of a full mail-in Election Cycle is almost $60 million.
I am positive that even Josh Moon can find a better way to spend $43.5 million generated by taxpayers.
Print this piece