Opinion | President Trump continues keeping his promise to make America great again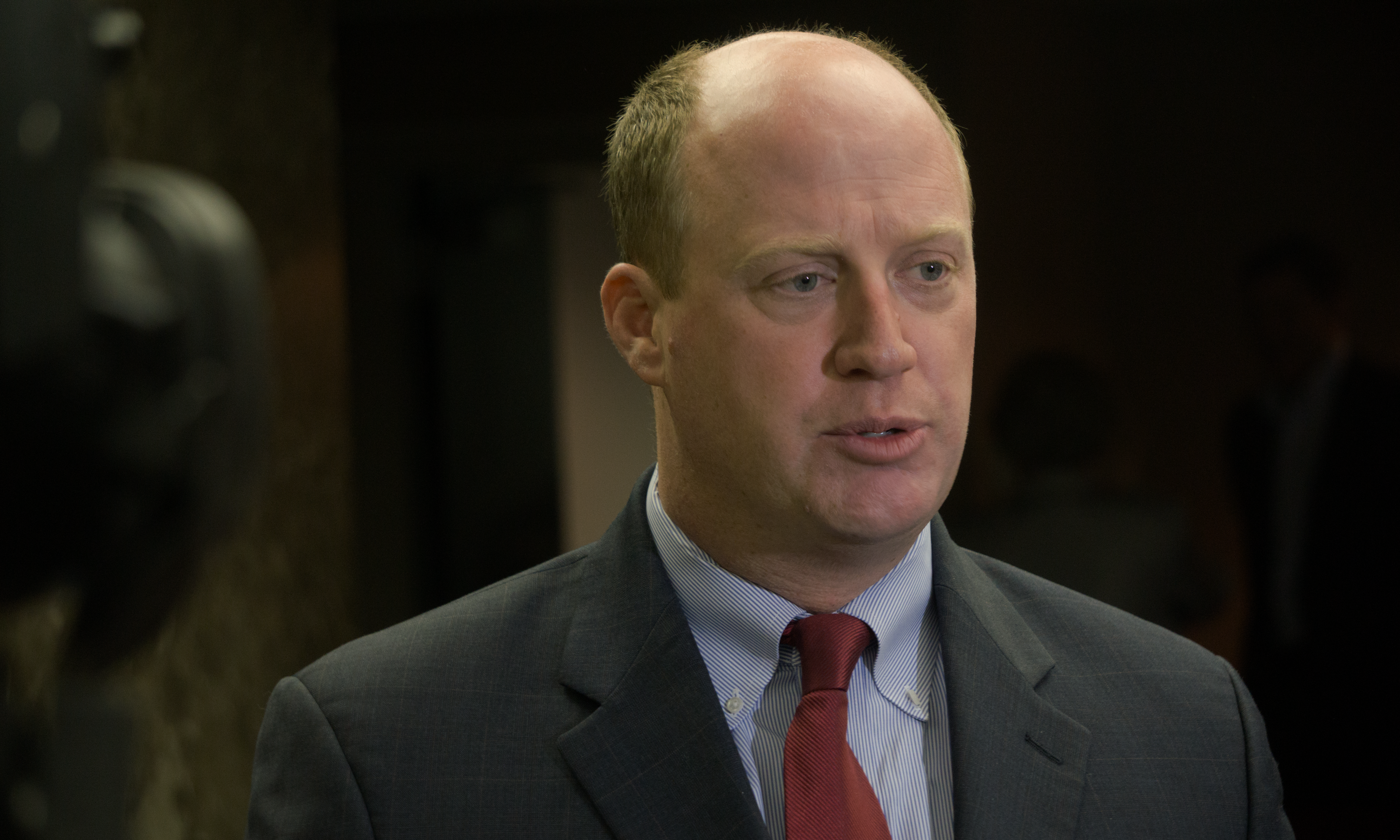 Trump Derangement Syndrome has reached epidemic level among extremist liberals and their allies in the national news media, and its symptoms were in full manifestation last week when the president retaliated for the unprovoked attack on the U.S. embassy in Iraq.
As everyone is aware by now, angry mobs violated American soil and laid siege to our embassy as brave U.S. Marine guards protected our diplomats inside.
Upon learning that the riots were not spontaneous protests, but rather fully orchestrated attacks planned and organized by Iranian General Qasem Soleimani, President Trump took immediate and forceful action.
Soleimani led a group that the State Department had officially declared a "foreign terrorist organization" and was directly credited with the deaths of 608 American soldiers.
As his vehicle was leaving the Baghdad airport, Soleimani, whose mere presence offered even more evidence of his involvement in the embassy attack, was struck and killed by laser-guided Hellfire missiles fired from a U.S. drone traveling at 230 mph.
Four other violent, Iran-backed militia leaders and four senior Iranian military officials were also killed by the silent Reaper drone, which was piloted by soldiers located several hundred miles away.
President Trump posted a lone image of an American flag on his Twitter account shortly after the strike.
Rather than celebrating the death of known terrorists whose hands were permanently stained with the blood of hundreds of U.S. soldiers, Nancy Pelosi, the entire field of Democrat presidential candidates, vacuous Hollywood stars whose opinions count for naught, and the members of the leftist press hailed Soleimani as some kind of martyr who was immorally targeted for destruction.
Even after the Pentagon announced it possessed that Soleimani was "actively developing plans to further attack American diplomats and service members in Iraq and throughout the region," the mournful wails of Washington liberals continued unabated.
Perhaps they would have been happier if President Trump had followed the Obama-era policy of Iranian appeasement by offering pallets of cash in hopes of purchasing their good will and friendship.
But just as Chamberlin's appeasement of Hitler failed in the 1930s, the weak-kneed Obama approach has proven equally impotent today.
I applaud President Trump for using a show of power to teach the Iranians that they may disrespect our culture and way of life, but they must respect our strength and might if they wish to survive.
Even before their irrational reaction to Soleimani's death, there was ample evidence to show that liberals were in the deepest throes of Trump Derangement Syndrome.
Consider for a moment that since President Trump took office, the U.S. economy has sustained the longest expansion in our nation's history, the stock market consistently sets new record highs, and unemployment is at its lowest level since statistics have been kept.
Similarly, Alabama reaches new employment benchmarks each month, and many businesses are finding it hard to hire new employees because there are more jobs available than workers to fill them.
New industrial expansions are announced across our state almost daily, and many Alabamians who felt hopeless just a few years ago possess renewed hope today.
Rather than celebrating the man whose generous tax cuts and pro-business philosophy created this historic economy, liberals in Congress chose, instead, to reward him by passing baseless impeachment articles while simultaneously denying him the basic due process rights that the Constitution guarantees.
Since taking his oath of office in 2017, President Trump has kept the promises he made to the citizens who elected him.
He has made America strong again.
He has made America safe again.
He has made America prosperous again.
And he has made America great again.
I continue to offer President Trump my thanks and my full-throated support, and I encourage all of my fellow Alabamians to join me in doing the same.
Print this piece
Opinion | "Just Mercy" and Justice do not exist in Alabama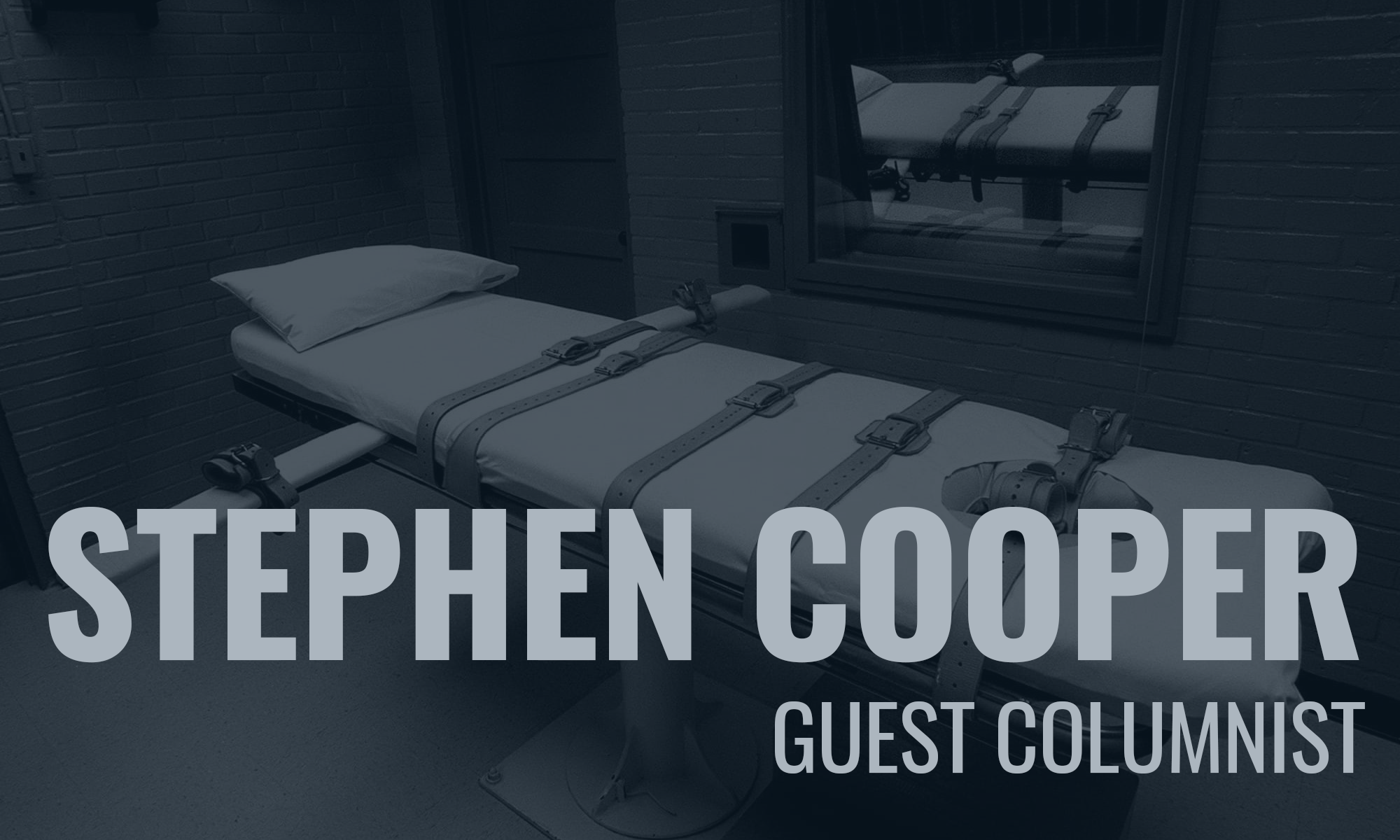 The chance of there being "just mercy" for Nathaniel Woods—facing lethal injection on March 5 for the killing of three Birmingham police officers—is as good as the chance Alabama will ever reform its dismal, no-justice-to-be-found-anywhere legal system; it ain't gonna happen.
A Hollywood movie and best-selling book about a legendary lawyer getting an innocent man off of death row can't change a culture of condemnation on its own. It can't, by itself, defeat deep-seated hatred and crass corruption that feeds off, subjugates, and disenfranchises the poor in Alabama.
And so I hate to tell my progressive, abolitionist friends: But it is unreasonable and naive to think the undeniably decent call for "just mercy" can push the needle from out of the veins of flesh-and-blood human beings—even old, dying ones—condemned to death in Alabama.
The righteous cry for "just mercy" can't cool the hot, facile, and feral appeal of vengeance in a state soaked in the blood of slavery and segregation, where hatred for common humanity thrived, and, where it remains, having long ago seeped into its criminal code, its policies of mass incarceration, its entrenched and inescapable poverty for so many, its abysmal prison conditions, and its terrible, twisted addiction to capital punishment.
"Just mercy" doesn't exist in Alabama, because truth be told, justice doesn't exist in the state either.
Elsewhere I've written how Alabama has been torturing poor people for a long time, how it's been ducking and dodging death penalty accountability, and, how its sick and shrouded plan to exterminate a substantial portion of its death row population with nitrogen gas is an abomination. But this time let me offer a new, concrete, more personal anecdote to illustrate how unfair and unjust Alabama's so-called "justice" system is.
Over five years ago, as a "capital habeas" or "post-conviction" attorney, I was involved in litigating a capital case in Alabama; the end result of our Herculean effort was that a man named Christopher Revis had his death sentenced vacated and a new trial ordered—by Marion County Circuit Court Judge John H. Bentley—because of juror misconduct and ineffective assistance of counsel. 
Over five years have passed since that magical, momentous, Hollywood movie-like day when Bentley ruled. But, guess what? Christopher Revis still has not had his new trial. 
That's right: Even though Revis was ordered to have a new trial on capital murder charges over five years ago, he hasn't had it. Nor has his case otherwise been resolved. Instead, the only thing that has happened to Revis during all this time is he has remained in Holman prison—locked down in a place that is otherwise known as "hell on earth"—where he had already been incarcerated for nearly a decade before I met him.
Last year, after more than four years had passed since Revis was ordered by Judge Bentley to have his new trial, I re-activated my Alabama bar card and traveled to Alabama for a few days to see if I could suss out—as a freelance writer who still cares about my former client, his family, and the rule of law—what the heck is happening. I failed.
But I am not alone. Because does anyone in the legal community, press, or the public know why Christopher Revis has not had his new—constitutionally mandated—trial yet? Has any competent, conscientious journalist anywhere ever looked into Christopher Revis's case and this question before?
Nope and nope.
Have I, as Revis's former lawyer, and after having been contacted and asked to do so at various times by Revis's desperate family—over the years since I left law practice—done everything possible to alert members of the legal community and the press (both local and national) of the unconscionable passage of time in Revis's case? Yup. But you can google for yourself to find out just how little that has accomplished.
And so, although I don't relish being in the role of spoiler and bearer of bad news: In my opinion, based on my own personal experience, before "just mercy" can be anything but a wishful and fleeting slogan on highway billboards in Alabama, the state must first be able to competently and fairly provide justice to its citizens. Citizens like Christopher Revis. So far it hasn't.

Stephen Cooper is a former D.C. public defender who worked as an assistant federal public defender in Alabama between 2012 and 2015. He has contributed to numerous magazines and newspapers in the United States and overseas. He writes full-time and lives in Woodland Hills, California. Follow him on Twitter at @SteveCooperEsq
Print this piece