Stanley Adair is critical of GOP rivals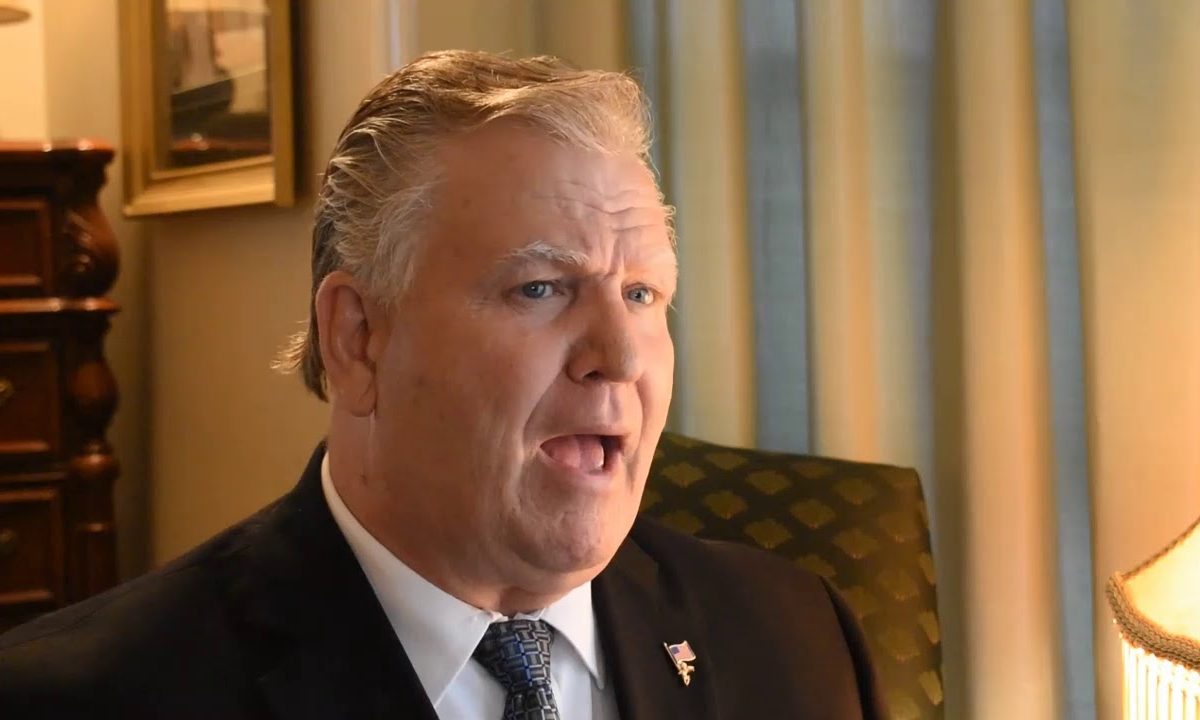 Thursday, U.S. Senate candidate Stanley Adair released a statement hitting the early frontrunners in the race for the Republican nomination for the Senate seat currently held by Doug Jones (D).
Adair was asked to comment on polling showing former Attorney General Jeff Sessions, former Auburn football coach Tommy Tuberville, and Congressman Bradley Byrne all leading Jones if the race were held when the poll was taken in late December.
"Polls don't always tell the true story and they certainly don't always pick the best Candidates," Adair said. "I am not impressed with Mr. Session and I am not alone."
Sessions held this Senate seat from 1997 to 2017, when he vacated after he was confirmed as U.S. Attorney General.
"He is not entitled to this seat," Adair charged. "Sessions had his opportunity. I believe in term limits. The time is now for Alabama to move forward and not repeat the errors of the past."
Adair was also critical of Tuberville.
"As for "The Coach," his record should speak for itself with early contract buy-outs and leaving recruits sitting at the table to take another job?" Adair said. "A Senator, must respect all Alabamians and extend a hand to all and its doesn't appear the coach understands this with his recent comments!"
Adair drew headlines this fall when praised President Donald J. Trump (R), saying that he should go down as one of the greatest presidents ever. "Mr. Trump is a great President and should go down as one of the greatest Presidents ever for the people."
Adair has also criticized Byrne in previous comments.
"The Alabama voters are smart and know that we need change not another sellout," Adair added. "Mr. Byrne is part of the least approval rated Congress in our Nation's history, at or near thirteen percent. This should tell you something about the way the Alabama voters and the rest of the Country is feeling about our career Politicians. Mr. Byrne was one of the first members of Congress to ask President Trump to step down and now claims he supports the President ninety seven percent of the time. I don't think him being in the skybox signals an endorsement. This is just my opinion, but the President will wait until after the primary to endorse a Candidate. I enter this race to give the Alabama voters a clear choice, a businessman or just another career Politician. These politicians don't get it! Voters want someone that will stand with the President and say enough is enough and fight for them."
The poll by JMC Analytics had Sessions, Tuberville, and Byrne all leading Doug Jones in a head to head matchup by five, seven, and four points respectively. In the polling 13, 13, and 16 percent said that they were still undecided. Jones however held a lead over former Chief Justice Roy Moore of 47 to 33 with 20 percent undecided. Jones also led State Representative Arnold Mooney 40 to 34 with 25 percent undecided. The pollster did not query voters on an Adair versus Jones matchup.
Adair is a businessman and former televangelist. He is a lifelong native of Northwest Alabama and emphasizes hard work in his campaign. He began his career as a furniture assembly line worker and after learning the craft, would later go on to build Adair Furniture Inc. Adair says that he has always worked hard to bring jobs to Northwest Alabama. Adair has engaged in many businesses from a restaurant to a TV station. In early 2000's he hosted a television show on DIRECTV and dish networks.
Adair is running in a crowded Republican field that also includes: Ruth Page Nelson.
The Republican primary is March 3.
To read the full poll results here. 
Opinion | Doug Jones's pathway to victory: Substance over lies
Jones said his work in the Senate should prove to the people of the state that party matters less than productivity. 
Alabama Sen. Doug Jones believes voters will ultimately see through Tommy Tuberville's lazy campaign and lies, and that enough of them will be moved by his work over the last two years to send him back to D.C. 
Jones' comments came during a lengthy interview on the Alabama Politics This Week podcast. He also discussed his plans to address some of Alabama's most pressing issues and also praised Sen. Richard Shelby, an Alabama Republican.  
But it was Jones' comments about Alabama voters — and whether too many of them are incapable of moving away from the Republican Party — that were most interesting. Jones still believes there are open-minded voters in the state, and that there isn't enough attention being paid to polls showing a growing dissatisfaction in Alabama with President Donald Trump. 
"There are a number of things that Donald Trump has done that people (in Alabama) don't agree with," Jones said. "There are a number of things that he's done that's hurt Alabama and that they're not OK with. That's where I come in."
Jones said his work in the Senate, where he's sponsored the most bipartisan legislation over the last two years, should prove to the people of the state that party matters less than productivity. 
"I tell everyone, you owe it to yourself to look at every candidate and every issue," Jones said. "I do that. I've been a Democrat all my life but I don't think that I have ever pulled a straight lever. Because I look at every issue. I will tell you that there have been times that I didn't vote for people who are Democrats for whatever reason — I just couldn't do it. I think we owe it to ourselves to do that."
Jones had the perfect example to drive the point home. 
"Y'all all know our state auditor, Jim Zeigler? Jim wasn't always a Republican. Jim's first runs for office were as a Democrat. 
"I rest my case."
You can listen to the full interview at the Alabama Politics This Week website, or you can subscribe to the podcast on Apple Podcasts, Google Play, Spotify or wherever you get your podcasts.