Marshall opposes medical marijuana bill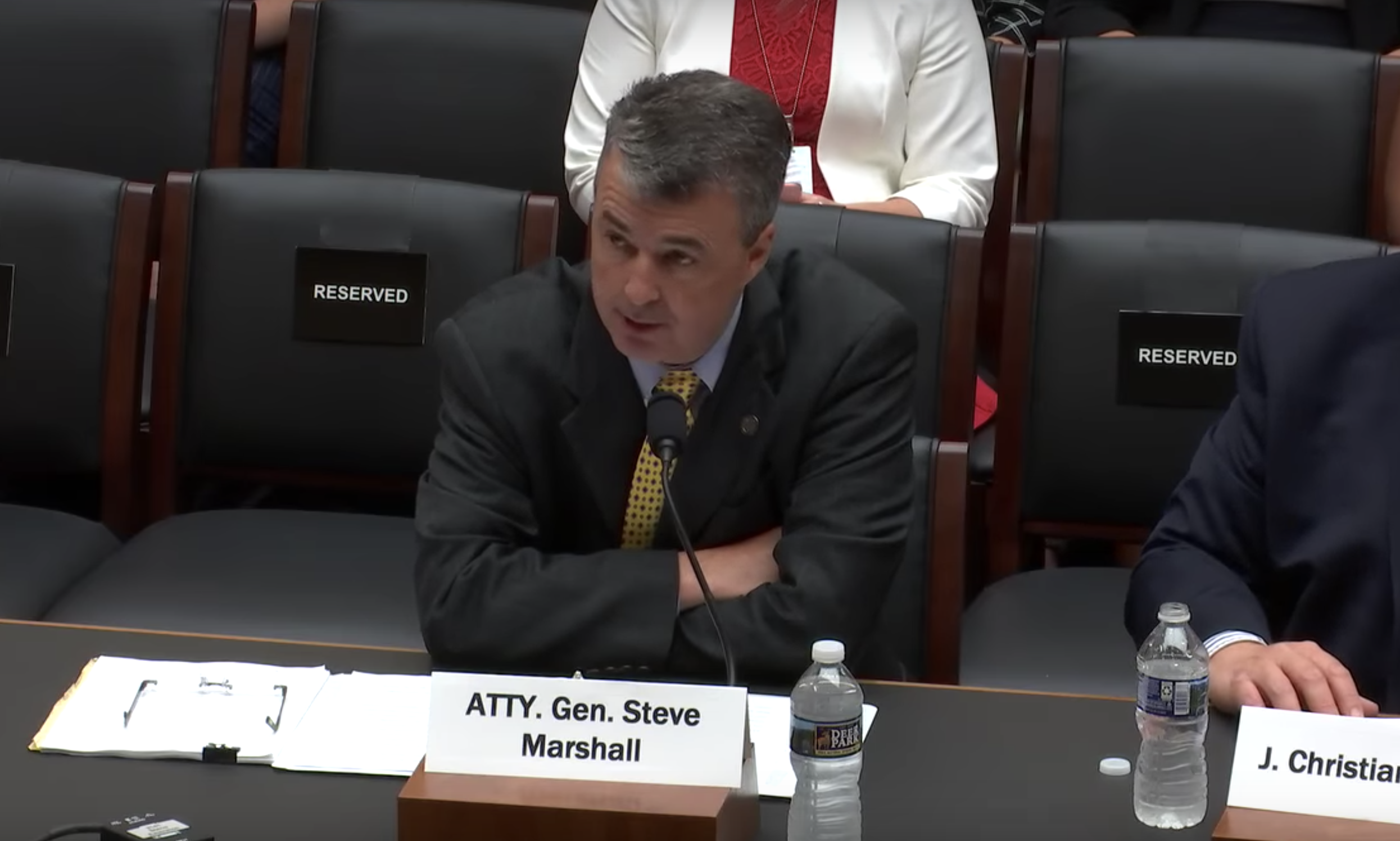 Alabama Attorney General Steve Marshall (R) on Monday sent letters to state legislators urging them to oppose legislation that would allow approved medical providers to prescribe cannabis for patients they believe would benefit from it.
Marshall expressed concerns about addiction to marijuana and worried that legalization of medical marijuana in the state would be similar to the problems that the state is facing dealing with treating opioid addiction.
Marshall said that the benefits of marijuana have been overstated and that we do not know the risks from long term marijuana use. Marshall warned of the risks from marijuana use.
"As your partner in public service, I would view it as an abdication of my duty to you, and to the public, to stay silent on this matter," Marshall said. "While I do not question the motives or intentions of any member of the Legislature who does support legalization, the many unanswered questions and potential ramifications are undeniable. My fear is that while we fight in court for funding to remediate the opioid crisis, we will exacerbate that problem while creating a new one. We will work to provide access to recovery programs for those with opioid addiction, while the number of those who need help grows and even expands to those who develop a marijuana addiction."
The Alabama Medical Cannabis Study Commission voted in December to recommend that the Legislature pass legislation allowing approved medical providers to be able to prescribe medical marijuana. The draft legislation does not allow a smokable product or an edible product, like cannabis gummies, candies, or baked goods. Only approved Alabama farmers could legally grow marijuana and possession of raw marijuana plant material would be limited to state licensed growers, transporters, and processors. The proposed legislation would not allow doctors to advertise that they prescribe medical cannabis. Growing marijuana by a non-licensed producer, even for personal use, would remain illegal. Possessing marijuana in a smokable form like cigarettes, pipes, "joints", or "bongs" would remain illegal as would possession by anybody without a valid prescription. The state will not honor medical marijuana cards from other states.
Most states have already legalized medical marijuana; and some states have legalized marijuana for recreational use. Critics point out that marijuana remains scheduled federally as a controlled substance making all of these state laws legally dubious under the established legal concept that federal law can not be overruled by state law under the Supremacy Clause in the U.S. Constitution.
State Senator Tim Melson, R-Florence, chaired the Medical Cannabis Study Commission and is expected to still introduce his legislation even though Marshall, the Alabama Policy Institute, and the Alabama Citizens Action Patrol (ALCAP) have all already come out against this legislation.
API Director of Policy Strategy former State Senator Phil Williams has criticized the bill as a Trojan horse that creates a new bureaucracy, the Alabama Medical Cannabis Commission, and is paid for with a new tax.
"The Republican majority may well be asked very soon to throw out every conservative principle that each of them ran on in order to "get the bill passed"," Williams wrote. "I could write for days on the draft Cannabis Commission Bill and not even talk about marijuana. It is that bad."
Melson told reporters with ABC 33/40 TV that he is not going to slow down or stop.
"My plans are to proceed with bill, no disrespect to him," Melson said. "I just want to do what's best for Alabama and our citizens and if that conflicts with federal law, I still think we ought to do it. We're not reinventing the wheel here."
The Alabama Cannabis Industry Association supports medical marijuana legislation.
"We are gearing up to support Sen. Melson's legislation," ACIA Director Chey Garrigan told the Alabama Political Reporter. "We respect the attorney general, but his frivolous claim that marijuana and opioids are comparable is meritless."
"There is wide grass roots support across Alabama for providing marijuana to people with a medical need," Garrigan said.
Melson has yet to formally introduce his bill.
State Representative Mike Ball, R-Madison, is expected to carry the bill in the house.
"It's time that we do this," Ball said in November.
The 2020 Legislative Session begins on February 4.
Original reporting by ABC 33/40 TV contributed to this report.
Print this piece
ACLU of Alabama condemns bill banning transgender treatment for minors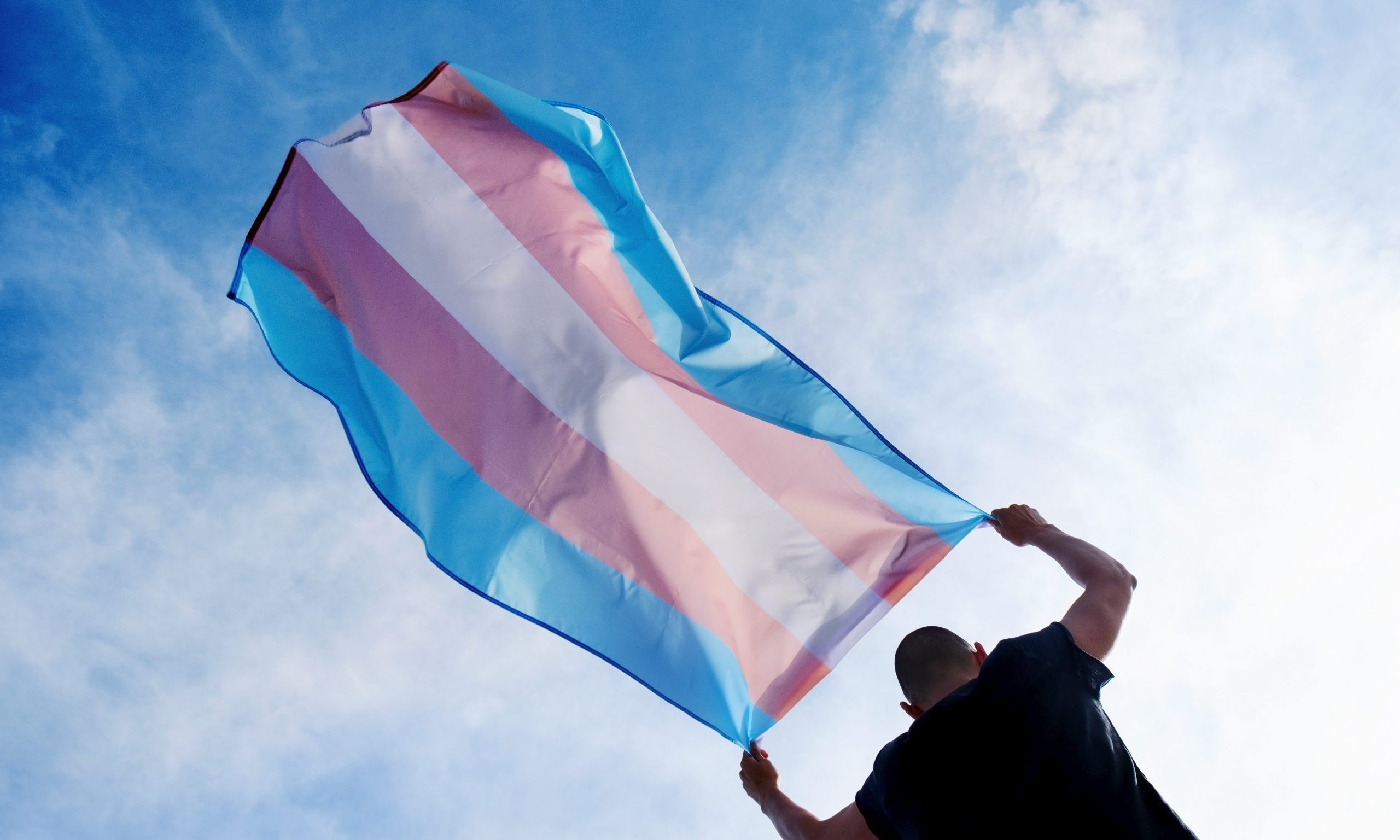 The American Civil Liberties Union (ACLU) of Alabama has condemned a recently approved bill to prevent doctors from providing hormone replacement therapy or puberty suppressing drugs to people younger than 19 who identify as transgender.
House Bill 303, the Alabama Vulnerable Child Compassion and Protection Act, would make it a Class C felony, punishable by up to 10 years in prison, for doctors to prescribe puberty-blocking medications or opposite gender hormones to minors. The legislation would also ban hysterectomy, mastectomy or castration surgeries from being performed on minors.
The Alabama House Health Committee and the Senate Health Committee approved the bill on Wednesday in separate hearings, both drawing overflow crowds. The committee approval moves the bill in line for consideration by the full House. 
The ACLU of Alabama said in a statement that the bill targets transgender youth and puts their academic success and health in danger. 
"Transgender girls are girls, and transgender boys are boys," said Dillon Nettles, policy analyst at the ACLU of Alabama. "Alabama lawmakers are considering legislation that runs counter to medical science, prevailing standards for the treatment of transgender youth and basic human dignity.
"The government shouldn't threaten medical providers with jail for treating transgender kids and schools shouldn't discriminate against them when it comes to participation in school sports. HB303 and HB35 are dangerous, discriminatory and put kids at risk."
Multiple women's sports advocacy organizations, including The National Women's Law Center, the Women's Sports Foundation and Women Leaders in College Sports, support trans-inclusive policies and oppose efforts to exclude transgender students from participating in sports.
A June 2019 report from the Trevor Project on mental health issues among LGBTQ youth across the United States found that 78 percent of transgender and non-binary youth reported being the subject of discrimination due to their gender identity in the past year. The report also found that 39 percent of LGBTQ youth seriously considered attempting suicide in the last year, with more than half of transgender and non-binary youth having seriously considered. 
The Trevor Project is a non-profit organization that focuses on suicide prevention and crisis intervention for LGBTQ youth. 
This is the second bill in the State House this year dealing with transgender youth. 
Rep. Chris Pringle, R-Mobile, is sponsoring House Bill 35, titled the Gender Is Real Legislative Act, or GIRL Act. It would require student athletes in K-12 schools to participate as the gender listed on their birth certificate, preventing transgender athletes from competing as the gender they identify as.
Print this piece