Marshall opposes medical marijuana bill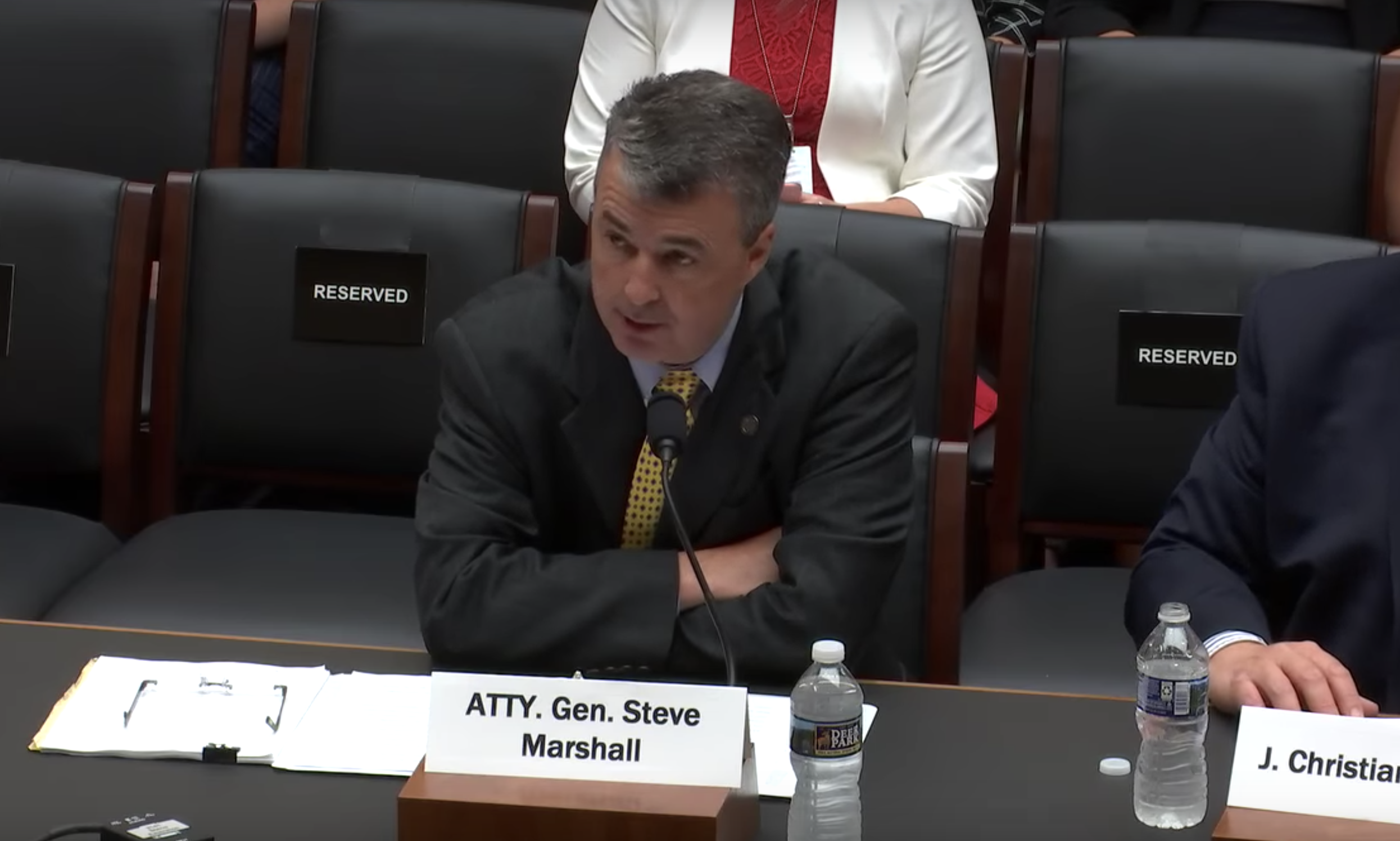 Alabama Attorney General Steve Marshall (R) on Monday sent letters to state legislators urging them to oppose legislation that would allow approved medical providers to prescribe cannabis for patients they believe would benefit from it.
Marshall expressed concerns about addiction to marijuana and worried that legalization of medical marijuana in the state would be similar to the problems that the state is facing dealing with treating opioid addiction.
Marshall said that the benefits of marijuana have been overstated and that we do not know the risks from long term marijuana use. Marshall warned of the risks from marijuana use.
"As your partner in public service, I would view it as an abdication of my duty to you, and to the public, to stay silent on this matter," Marshall said. "While I do not question the motives or intentions of any member of the Legislature who does support legalization, the many unanswered questions and potential ramifications are undeniable. My fear is that while we fight in court for funding to remediate the opioid crisis, we will exacerbate that problem while creating a new one. We will work to provide access to recovery programs for those with opioid addiction, while the number of those who need help grows and even expands to those who develop a marijuana addiction."
The Alabama Medical Cannabis Study Commission voted in December to recommend that the Legislature pass legislation allowing approved medical providers to be able to prescribe medical marijuana. The draft legislation does not allow a smokable product or an edible product, like cannabis gummies, candies, or baked goods. Only approved Alabama farmers could legally grow marijuana and possession of raw marijuana plant material would be limited to state licensed growers, transporters, and processors. The proposed legislation would not allow doctors to advertise that they prescribe medical cannabis. Growing marijuana by a non-licensed producer, even for personal use, would remain illegal. Possessing marijuana in a smokable form like cigarettes, pipes, "joints", or "bongs" would remain illegal as would possession by anybody without a valid prescription. The state will not honor medical marijuana cards from other states.
Most states have already legalized medical marijuana; and some states have legalized marijuana for recreational use. Critics point out that marijuana remains scheduled federally as a controlled substance making all of these state laws legally dubious under the established legal concept that federal law can not be overruled by state law under the Supremacy Clause in the U.S. Constitution.
State Senator Tim Melson, R-Florence, chaired the Medical Cannabis Study Commission and is expected to still introduce his legislation even though Marshall, the Alabama Policy Institute, and the Alabama Citizens Action Patrol (ALCAP) have all already come out against this legislation.
API Director of Policy Strategy former State Senator Phil Williams has criticized the bill as a Trojan horse that creates a new bureaucracy, the Alabama Medical Cannabis Commission, and is paid for with a new tax.
"The Republican majority may well be asked very soon to throw out every conservative principle that each of them ran on in order to "get the bill passed"," Williams wrote. "I could write for days on the draft Cannabis Commission Bill and not even talk about marijuana. It is that bad."
Melson told reporters with ABC 33/40 TV that he is not going to slow down or stop.
"My plans are to proceed with bill, no disrespect to him," Melson said. "I just want to do what's best for Alabama and our citizens and if that conflicts with federal law, I still think we ought to do it. We're not reinventing the wheel here."
The Alabama Cannabis Industry Association supports medical marijuana legislation.
"We are gearing up to support Sen. Melson's legislation," ACIA Director Chey Garrigan told the Alabama Political Reporter. "We respect the attorney general, but his frivolous claim that marijuana and opioids are comparable is meritless."
"There is wide grass roots support across Alabama for providing marijuana to people with a medical need," Garrigan said.
Melson has yet to formally introduce his bill.
State Representative Mike Ball, R-Madison, is expected to carry the bill in the house.
"It's time that we do this," Ball said in November.
The 2020 Legislative Session begins on February 4.
Original reporting by ABC 33/40 TV contributed to this report.
Caravan to honor the life of longtime State Rep. Alvin Holmes
The caravan is being organized by community activists Ja'Mel Brown and William Boyd.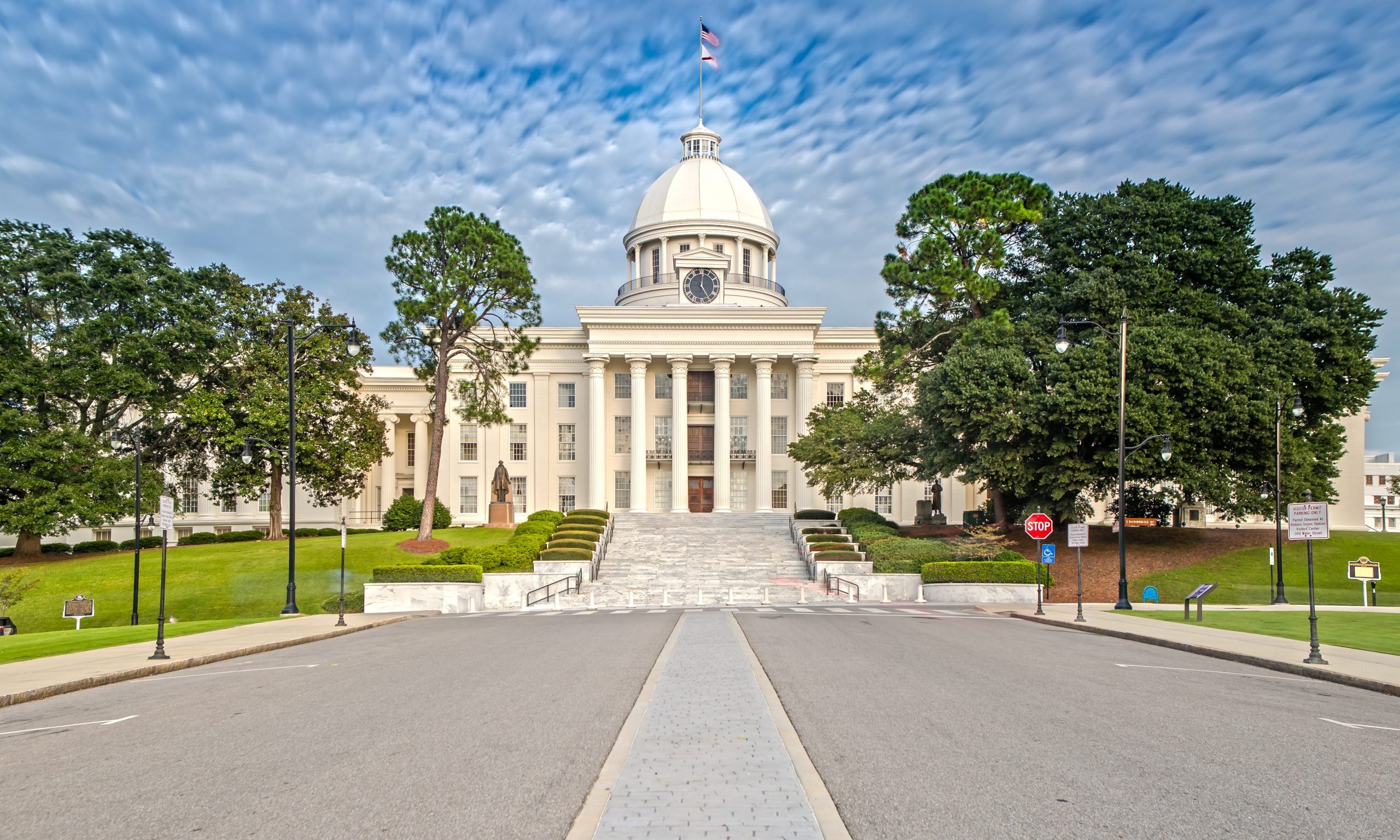 There is a car ride caravan honoring the life and service of Rep. Alvin Holmes in Montgomery at 2 p.m. Monday. The caravan is being organized by community activists Ja'Mel Brown and William Boyd.
On Saturday, Holmes passed away at age 81. He was born in 1939 into a very segregated Montgomery and spent his life battling in favor of civil rights causes. He was one of the first Black state representatives to serve in the Alabama Legislature after implementation of the Voting Rights Act.
There had been Black legislators during Reconstruction in the 1870s, but Jim Crow segregation during much of the 20th Century had effectively disenfranchised millions of Black Alabamians for generations.
Holmes served in the Alabama House of Representatives, representing House District 78 from 1974 to 2018. Holmes participated in the civil rights movement. He was a professor and a real estate broker.
The chairman of the Alabama Democratic Party, State Rep. Chris England, D-Tuscaloosa, released a statement mourning Holmes's passing.
"Representative Alvin Holmes was a great Democrat and a fighter," England said. "He stood on the frontlines of the fight for civil rights and was willing to sacrifice everything in his fight for justice for all. He not only had a long and distinguished career as a civil rights leader, but also as a member of the Legislature, serving his constituents faithfully and dutifully for 44 years. Alabama has lost a giant, whose wit, intelligence, fearlessness, selfless determination, and leadership will be sorely missed. My prayers are with his friends, family, and colleagues."
State Rep. Kirk Hatcher, D-Montgomery, fondly remembered Holmes, whom he defeated in the 2018 Democratic primary.
"Today we lost a dedicated warrior for social justice. Representative Alvin Holmes was a true public servant," Hatcher said. "What an amazing legacy he has left us! He could always be seen waging the good fight for equality in all aspects of state government and beyond. His public service is legendary and without peer."
"In recent years, I am profoundly grateful for the grace he showed me in his willingness to share with me his blueprint for effectively serving our people—and by extension the larger community," Hatcher said. "Today, my fervent prayers are with his beloved daughter Veronica, her precious mom (and his best friend), as well as other cherished members of his family and friends as they mourn his passing. I humbly join the many voices who offer a sincere 'Thank You' to Mr. Alvin Holmes for his dedicated service to our Montgomery community and our state. 'May angels sing thee to thy rest.'"
State Rep. Tashina Morris, D-Montgomery, also fondly remembered Holmes.
"Sending Prayers to The Holmes family," Morris said. "Alvin Holmes was the epitome of greatness working for his people!! May you Rest Well !!!"
Republican insider and former State Rep. Perry Hooper Jr. also served with Holmes in the Alabama House of Representatives and the Montgomery legislative delegation.
"I served with Alvin for 20 years in the Alabama Legislature," Hooper said. "We often disagreed on the issues, but even after a heated floor debate, we could shake hands at the end of the day. I always considered him a friend. He loved Montgomery and he was a great representative of his district and its issues. He was always willing to go the extra mile for one of his constituents. When I served as Chairman of the Contract Review Committee, he was one of the committee's most conscientious members. He was always questioning contracts so he could be assured that the contract represented a good use of taxpayer's dollars which as Chairman I greatly appreciated. He was one of a kind pioneer in the Alabama Legislature and will be sorely missed."
Alabama Secretary of State John Merrill served with Holmes in the Alabama House of Representatives prior to his election as secretary of state.
"I just learned that former State Rep. Alvin Holmes passed away today," Merrill said on social media. "I enjoyed the privilege of serving with him from 2010-14. There was never a dull moment whenever he was in the Chamber. I appreciated him for his candor & for his desire to work on behalf of his constituents!"
Holmes was a member of the Hutchinson Missionary Baptist Church, Kappa Alpha Psi Fraternity, Montgomery Improvement Association, Southern Christian Leadership Conference, Alabama Southern Christian Leadership Conference Board, and the National Association for the Advancement of Colored People. He has one daughter, Veronica.