UAB is named top 50 cardiovascular hospital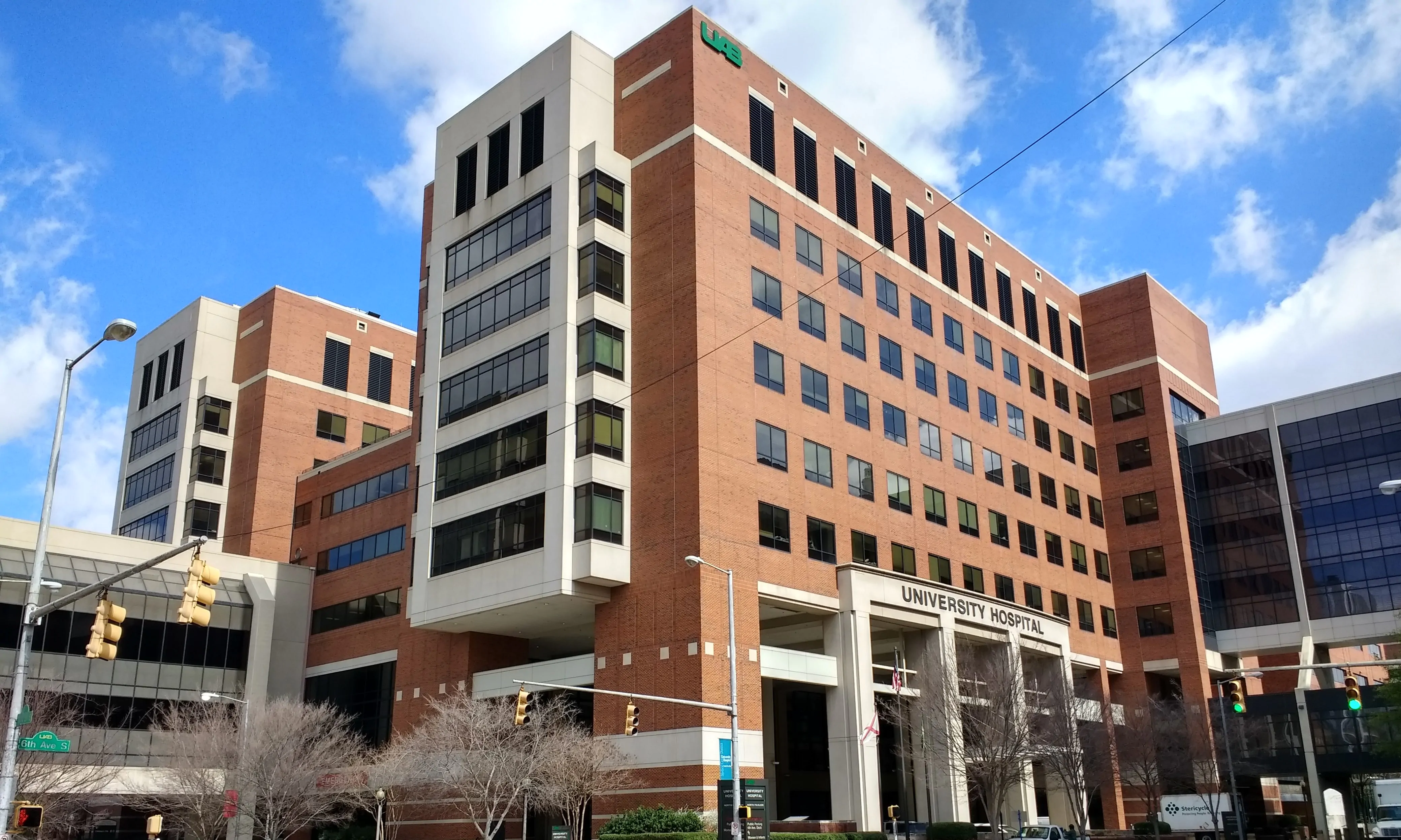 UAB's hospital in Birmingham was recently named one of the top fifty hospitals in the country for cardiovascular conditions by IBM Watson Health.
This study was part of the IBM Watson Health 100 Top Hospitals® program, which uses independent and objective research to analyze hospital and health system performance in key clinical and operational areas for selected cardiovascular procedures and medical care.
The indicators include risk-adjusted inpatient mortality index, risk-adjusted complications index, mean 30-day risk-adjusted mortality rate, mean 30-day risk-adjusted readmission rate, severity-adjusted length of stay, case mix- and wage-adjusted inpatient cost per case, 30-day episode payment, and adjusted operating profit margin.
The study has been conducted annually since 1998.
Dr. James Davies, M.D. is the director of the UAB Cardiovascular Institute and division director of Cardiothoracic Surgery.
"It is a tremendous honor to be named a Top 50 Cardiovascular Hospital by IBM Watson Health," said Director Davies. "UAB's nationally ranked cardiovascular services offer the full spectrum of cardiovascular care. Our goal is to ensure that patients obtain the best treatment possible with the most state-of-the-art technology available."
Economic developer Dr. Nicole Jones told the Alabama Political Reporter, "Quality of life and addressing the needs of human capital are factors in companies' decisions on where to locate or relocate. Access to quality health care for employees and their families is therefore frequently mentioned as a priority during the site selection process. UAB certainly continues to meet the medical needs for residents in central Alabama, especially in the area of heart health. Congratulations, UAB, on this stellar achievement."
Based on the results of this year's study, IBM Watson Health extrapolated that, if all Medicare inpatients received the same level of care as those treated in the award-winning facilities more than 11,000 additional lives could be saved. More than 2,800 additional heart patients could also be complication-free; and over $1.5 billion could be saved along with heart patients living longer more productive lives.
Ekta Punwani is the 100 Top Hospitals® program leader at IBM Watson Health.
"By finding ways to continuously improve and innovate, the winners of our 50 Top Cardiovascular Hospitals study are identifying opportunities to deliver health care value to patients, communities and payers," said Punwani. "The top-performing hospitals demonstrated better clinical care and were more efficient than their peers at delivering this care."
About 610,000 people die of heart disease in the United States every year. That is 1 in every 4 deaths. Heart disease is the leading cause of death for both men and women.
The winning hospitals were announced Nov. 19.
Print this piece
Alabama hospitals facing "dire" equipment shortages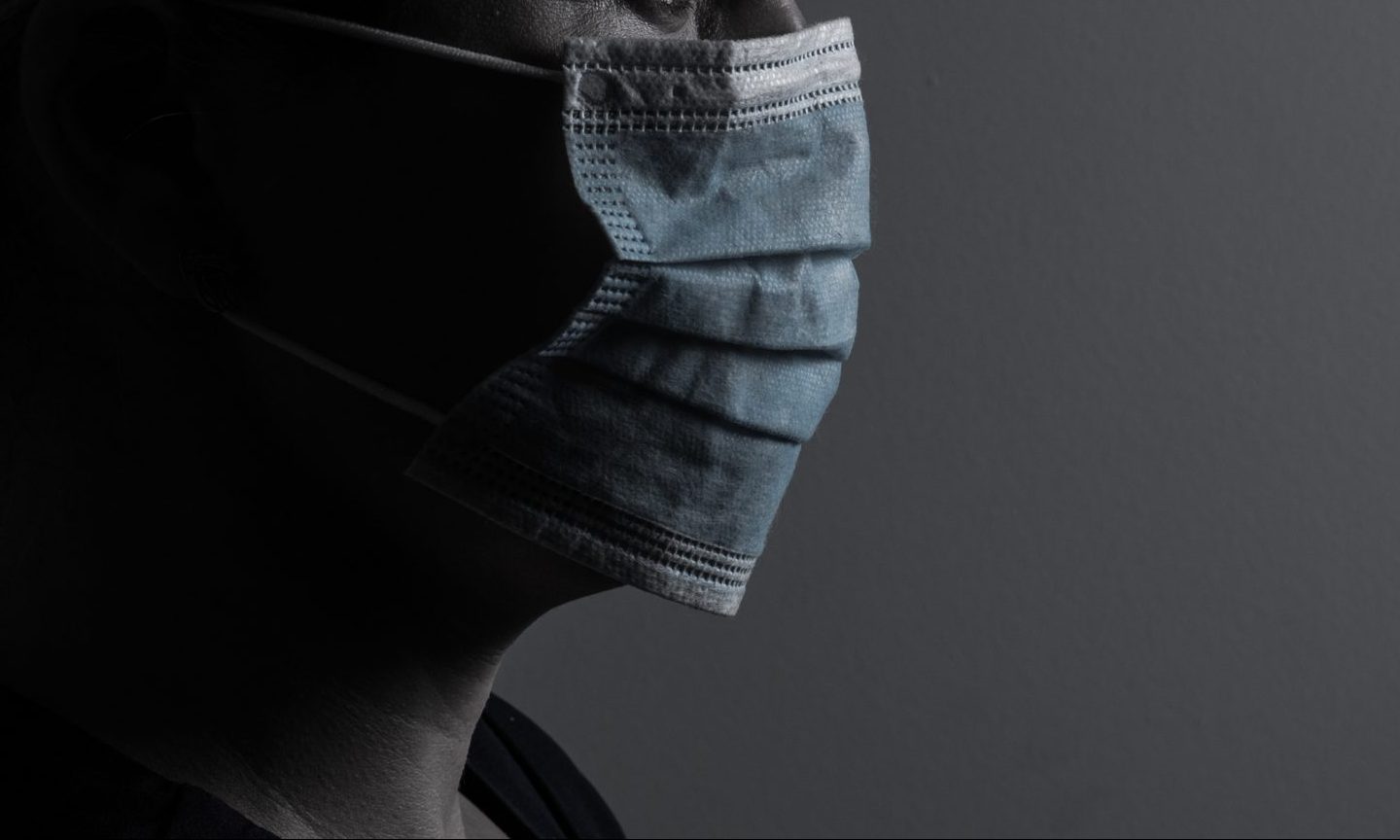 Every morning the team at UAB Hospital gets a report on the number of patients who come into the hospital infected with COVID-19 and their status. Then the doctors and other health care professions on the team receive an update on the number of days they have left before their supply of personal protective equipment runs out.
"The situation is dire," said Dr. Jeanne Marrazzo, the director of the division of infectious diseases at UAB, during a virtual town hall with Sen. Doug Jones Thursday. "It is not just masks. It's gloves. It's hand sanitizer. It's gowns."
In some of the PPE categories, the number of days left before supplies run out is in the single digits. The hospitals may get new shipments of supplies, but if the situation deteriorates, the shortages might worsen.
"I don't want to underplay the real threat that we — just like New York City and other hospitals — could be running dangerously short on those things soon. I think it is of the utmost importance that people understand how important that situation is," Marrazzo said.
Marrazzo also serves on Gov. Kay Ivey's COVID-19 task force. She said businesses across the state are enlisting to take up the challenge, but the threat that Alabama's hospitals could run out before supplies can be refilled is real.
"This is not a hypothetical scenario," Marrazzo said. "This is real. And these are the people who are working to take care of you and your family in our communities every single day, who are being asked to be concerned, and sometimes even make decisions about who gets to use the various degrees of PPE."
Hospitals across the state — including East Alabama Medical Center in hard-hit Lee County — have been asking for donations of masks, gowns, gloves, hand sanitizer, bleach wipes and other necessities as a nationwide shortage of these essential medical supplies continues.
The Alabama Department of Health is not currently releasing the number of patients hospitalized in the state, but an analysis by APR yesterday showed that more than 120 COVID-19 positive patients are hospitalized in ten of the state's largest hospitals.
The number statewide is surely higher.
At UAB alone, there are 58 patients hospitalized — about a third of them on ventilators or ICU care, Marrazzo said. At EAMC, as of Wednesday, there were 30 positive COVID-19 patients and a dozen more suspected of having the virus. Hospitals as small as the Lake Martin Community Hospital in Dadeville are treating COVID-positive patients.
"What we're seeing is very similar to what other hospital systems are seeing," Marrazzo said. "We are in good shape right now, and people are working tirelessly … to make sure we have the surge capacity to figure out if we do exceed the number of beds, how we deal with that."
The number of inpatients in the state's hospitals is currently manageable, officials have said, after elective procedures and other non-essential medical procedures were canceled to free up beds, but hospitals are still facing a national supply shortage, and the number of patients could begin spiking soon.
Estimates from the University of Washington project that Alabama has little more than two weeks to prepare for the peak of hospitalizations.
"Alabama is critically unprepared and under-resourced to weather the storm that we're in the midst of, and it could get worse," said Sen. Doug Jones, a Democrat from Alabama. "States are competing against one another and against FEMA for life-saving equipment. That doesn't need to be this way. We should have done better. We can do better."
Alabama is still waiting on 20,000 units of testing supplies and kits, Jones said. Alabama has also asked for one million N95 protective masks and 2 million surgical masks, but FEMA has said that Alabama will only receive 152,000 of the N95 masks and 362,000 of the surgical masks it has requested.
The national stockpile is "woefully inadequate," Jones said, adding that it was disturbing that more than 5,500 masks already received from the national stockpile were rotted and expired in 2010, according to a report from the Montgomery Advertiser.
The state has requested 200 ventilators, though estimates suggest the state may need more than a thousand ventilators if the outbreak worsens. Jones said the state is going to make additional requests, but there are only 10,000 ventilators in the national stockpile and in the U.S. Department of Defense surplus. Every other state in the country is also requesting these supplies.
"I hope that they will put Alabama at the top of the list so that we can get ahead of what we know we're going to need," Jones said. "We need to have more."
A lack of testing supplies in Alabama has made grasping the scale of the outbreak difficult. In Mobile, officials have had difficulty getting needed supplies to test in the region nearest to a deadly and growing outbreak in Louisiana. In Huntsville, officials had to close a drive up testing site because they were not able to get supplies.
The CEO of Huntsville Hospital called the nationwide lack of testing materials a "travesty" earlier this week.
Thousands of units of testing materials and kits are coming, Jones said, "but we need millions," he said. "There's an alarming lack of tests in underserved and African-American communities. There's not enough information about when and how these communities are going to get tested."
Jones did not place blame on the Alabama Department of Public Health but said the problem is national — and international — in scope.
"It is not because the state is not working hard. They're working 24 hours a day and they're trying," Jones said. "It's just that the tests have not been available."
The senator also called on President Donald Trump to issue further orders under the Defense Production Act to compel companies to produce needed medical supplies.
"It is unfortunate when you're pitting one state against the other, one hospital within a state against the other, and one country against the other," Jones said. "So, we haven't had that coordination out of the administration. I'm hoping that's going to change as the Defense Production Act comes up with ventilators. I'm hoping that we will see that more with production of masks [and other PPE]."
But Jones did call on Gov. Kay Ivey to implement a shelter-in-place or stay-at-home order. He said the state should take aggressive measures to limit the spread of the virus before the situation worsens. Marrazzo echoed that call.
Print this piece