Alabama Republicans oppose resolution stripping President of war powers
Thursday, the U.S. House of Representatives adopted a war powers resolution limiting President Donald J. Trump's ability to take military action against Iran. This was in the aftermath of Trump's ordering of a drone strike that killed Iranian General Qasem Soleimani in Baghdad. Alabama Republicans dismissed the Democratic resolution as politically motivated.
"This Democrat concocted war powers resolution is essentially a press release, turning a serious matter into something political," Congressman Robert Aderholt, R-Haleyville, said. "The Commander-in-Chief's role to protect our troops and our nation is clear, and I for one do not want to allow terrorists 30 days to plan attacks with impunity. I call on members of both sides of the aisle to stand up for protecting our brave men and women in uniform. In situations like this, politics should be left to the campaign trail."
"Instead of thanking the brave men and women who successfully executed a surgical strike against a ruthless terrorist, House Democrats are ignoring intelligence from national security professionals of an imminent threat to Americans and manufacturing yet another opportunity to attack President Trump," Congressman and Senate candidate Bradley Byrne, R-Montrose, said in a statement. "This disingenuous resolution would have no legal effect and is simply a shameless vehicle for Democrats to groundlessly imply the President did not act out of the interests of American safety."
"President Trump deserves to be praised for eliminating a terrorist who killed countless Americans and allies throughout the Middle East and beyond, not pointlessly antagonized by more political grandstanding from House Democrats," Byrne added.
Congressman Mike Rogers, R-Saks, gave a speech on the floor of the House opposing the resolution.
"Qussem Soleimani was a vicious terrorist who built a cult following on the backs of dead Americans," Rogers said. "He armed Hezbollah, KH, and other Iranian proxies who killed American troops and our allies throughout the Middle East. The Homeland Security and Defense Departments have kept close watch on his terror campaign for years. Soleimani was not visiting Baghdad because it's a great holiday destination. He was there to meet with the leader of a terrorist group that killed an American just days prior. The President used the law and his Constitutional authority as Commander-in-Chief to eliminate this terrorist mastermind before he could kill again."
"Socialist Democrats and their Fake News media allies would have you believe World War III is imminent and President Trump is at fault." Congressman Mo Brooks, R-Huntsville, said. "They'll work to undermine President Trump at every opportunity even if that means undermining national security. The truth is, Americans are now safer with Iranian military commander and unrepentant terrorist Qassem Soleimani dead."
"It should now be clear to everyone, especially to Iran's leadership, that America will defend its own," Congressman Gary Palmer, R-Hoover, said. "President Trump has learned from past administrations' mistakes and has made clear that we will respond forcefully to threats against American citizens."
Former State Senator and First District Congressional candidate Bill Hightower said, "When did it become ok for the leaders of the Democratic Party to publicly support political terrorists in foreign countries over a duly elected President of the United States?"
State Representative and First District Congressional candidate Chris Pringles (R) said, "Once again President Trump shows leadership and focus. We achieve peace through strength. I am confident in our President's ability to defend our country from a position of strength and grateful that no soldiers were harmed in last night's attack."
Mobile County Commissioner and First District Congressional candidate Jerry Carl (R) said, "Soleimani was a ruthless terrorist responsible for the deaths of many Americans. I'm thankful for President Trump's bold stance against the Iranian regime."
Former Attorney General and Senate candidate Jeff Sessions said of the President's recent comments: "President Trump was exactly right in his remarks this morning. We must continue to pursue a policy of peace through strength with Iran. The speech brilliantly exposed Iran. Either they continue the path of terrorism, or they choose the road to peace and prosperity. The justified killing of Soleimani sent a clear message: the U.S. seeks war with no country, but we will vigorously defend American interests."
State Representative and Senate candidate Arnold Mooney said, "Donald Trump's quick, decisive and strong leadership delivered a strong message to terrorists in the world and will protect our nation! May God Bless bless our armed forces, their families and the United States of America!"
"The swamp tries to divide us even during the nation's most somber moments," Senate candidate former Auburn head football Coach Tommy Tuberville said. "Put politics aside tonight and pray for our troops and for God to give our leaders wisdom.
Former Attorney General and Second Congressional District candidate Troy King said, "For the record, Qassem Soleimani was not a "foreign official," he was a bloodthirsy terrorist. He was not "assassinated." He was killed as an act of self defense by America. We should not pity his death. We should thank God for the justice that rained down on him. We have honored the missions and avenged the deaths of those HE "assassinated.""
"Pelosi and her cabal side with Iran against Our American troops," said Trump Victory National Finance Committee member Perry O. Hooper Jr. "Of all the actions of the House of Representatives under Speaker Pelosi this is the most Un-American. Perhaps the most misguided action ever taken in the history of the House of Representatives. This puts a bull's eye on the back of every American soldier. Thank God it must pass the Senate which it never will. The house just wasted several more days on pure politics passing a resolution which was no more than a press release stating their radical views. They absolutely have no shame."
The controversial resolution now goes to the Republican controlled Senate, which is not expected to pass.
The Trump Administration has further tightened sanctions on Iran; however both the U.S. and Iran appear to have de-escalated the conflict between the two countries. Tragically, at the height of tensions Iran appears to have accidentally shot down a Ukrainian Boeing 737 airliner leaving Tehran. All on board were killed.

Original reporting by Fox News contributed to this report.
Civil rights leader Bruce Boynton dies at 83
The Dallas County Courthouse Annex will be renamed in honor of Boynton and fellow Civil Rights Movement leader J.L. Chestnut.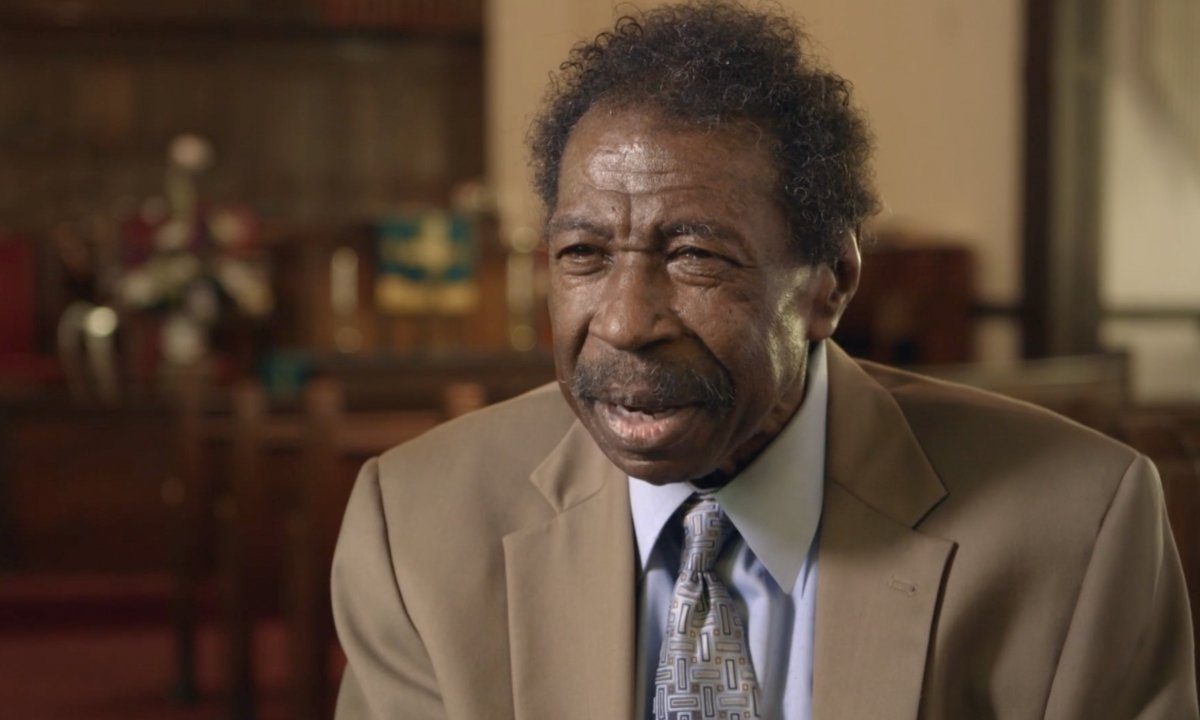 Selma attorney and Civil Rights Movement leader Bruce Carver Boynton died from cancer in a Montgomery hospital on Monday. He was 83. The Dallas County Courthouse Annex will be renamed in honor of Boynton and fellow Civil Rights Movement leader J.L. Chestnut.
"We've lost a giant of the Civil Rights Movement," said Congresswoman Terri Sewell, D-Alabama. "Son of Amelia Boynton Robinson, Bruce Boynton was a Selma native whose refusal to leave a "whites-only" section of a bus station restaurant led to the landmark SCOTUS decision in Boynton v. Virginia overturning racial segregation in public transportation, sparking the Freedom Rides and end of Jim Crow. Let us be inspired by his commitment to keep striving and working toward a more perfect union."
Boynton attended Howard University Law School in Washington D.C. He was arrested in Richmond, Virginia, in his senior year of law school for refusing to leave a "whites-only" section of a bus station restaurant. That arrest and conviction would be appealed all the way to the U.S. Supreme Court where Boynton and civil rights advocates prevailed in the landmark case 1060 Boynton vs. Virginia.
Boynton's case was handled by famed civil rights era attorney Thurgood Marshal, who would go on to serve on the U.S. Supreme Court. The 1960 7-to-2 decision ruled that federal prohibitions barring segregation on interstate buses also applied to bus stations and other interstate travel facilities.
The decision inspired the "Freedom Rides" movement. Some Freedom Riders were attacked when they came to Alabama.
While Boynton received a high score on the Alabama Bar exam, the Alabama Bar prevented him from working in the state for years due to that 1958 trespassing conviction. Undeterred, Boynton worked in Tennessee during the years, bringing school desegregation lawsuits.
Sherrilyn Ifill with the NAACP Legal Defense Fund said on social media: "NAACP LDF represented Bruce Boynton, who was an unplanned Freedom Rider (he simply wanted to buy a sandwich in a Va bus station stop & when denied was willing to sue & his case went to the SCOTUS) and later Bruce's mother Amelia Boynton (in Selma after Bloody Sunday)."
His mother, Amelia Boynton, was an early organizer of the voting rights movement. During the Selma to Montgomery Voting Rights March in 1965, she was beaten on the Edmund Pettus Bridge. She later co-founded the National Voting Rights Museum and annual Bridge Crossing Jubilee in Selma. His father S.W. Boynton was also active in the Civil Rights Movement.
Bruce Boynton worked for several years at a Washington D.C. law firm but spent most of his long, illustrious legal career in Selma, Alabama, with a focus on civil rights cases. He was the first Black special prosecutor in Alabama history and at one point he represented Stokely Carmichael.
This year has seen the passing of a number of prominent Civil Rights Movement leaders, including Troy native Georgia Congressman John Lewis.