Shelby says that Trump showed great leadership and purpose
Wednesday, U.S. Senator Richard Shelby (R) said that he supports President Donald J. Trump's (R) "effort to negotiate with Iran from a position of strength."
The international and political worlds were rocked on Thursday, January 2 when the U.S. military, on the orders of President Trump, killed Iranian Lt. General Qasem Soleimani with a drone strike in Baghdad.
"I believe that President Trump was very presidential and showed leadership and purpose," Sen. Shelby said. "I support the President's effort to negotiate with Iran from a position of strength and his vow to retaliate with military action if Americans or American assets are harmed. We must be vigilant following Iran's attack on US troops in Iraq. Our Armed Forces are the most powerful in the world, and I remain confident that the President will do what it takes to protect and defend our nation."
Many Democrats, as well as many in the international community, denounced the attacks as an escalation by the United States.
Congressman Gary Palmer, R-Hoover, defended the President in an op-ed in the Washington Times.
"Democratic leaders and the left-wing media claim that President Trump's actions in this situation could provoke a war with Iran," Rep. Palmer wrote. "The truth is that Iran has been in conflict with the United States and the West for over three decades and has been listed as a state sponsor of terrorism since 1984. While Soleimani was Iran's top military commander, he also ran their terrorist network and oversaw the funding, training, and equipping of terrorists and militia groups that are threats to the entire region."
"It should now be clear to everyone, especially to Iran's leadership, that America will defend its own," Palmer added. "President Trump has learned from past administrations' mistakes and has made clear that we will respond forcefully to threats against American citizens."
House Democrats passed a largely ceremonial resolution on Thursday, limiting the President's war powers over Iran as a result of the attack. While Iran was firing ballistic missiles at American bases in Iraq, their security forces appear to have "accidentally" shot down a Boeing 737 Ukrainian jetliner, killing all on board. The Iranian people have been protesting the loss of life and their government's incompetence for the past three days. The Iranian government is trying to suppress the protests.
President Trump called on the Iranian government not to kill their protesters.
"To the leaders of Iran – DO NOT KILL YOUR PROTESTERS," Trump said. "Thousands have already been killed or imprisoned by you, and the World is watching. More importantly, the USA is watching. Turn your internet back on and let reporters roam free! Stop the killing of your great Iranian people!"
Richard Shelby has served Alabama in the Senate since 1987. Shelby represented Alabama's Seventh Congressional District for eight years and Tuscaloosa in the Alabama Senate for eight years prior to his Senate service. Shelby chairs the powerful Senate Appropriations Committee.
Print this piece
Doug Jones praises end of state Democratic Party lawsuit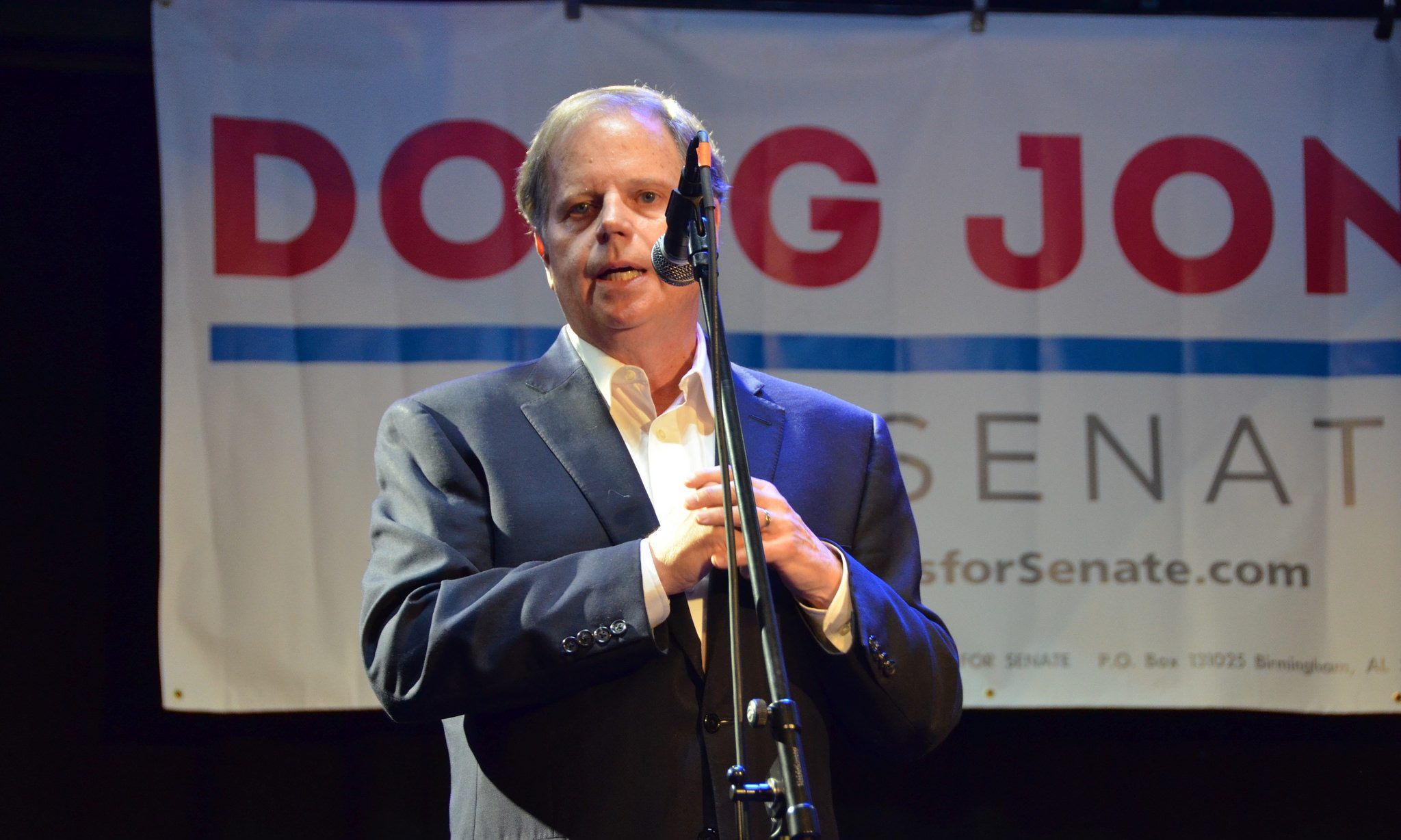 U.S. Senator Doug Jones, D-Alabama, on Thursday applauded the end of a lawsuit over control of the state Democratic party. 
Montgomery County Circuit Judge Greg Griffin on Thursday dismissed a lawsuit filed by former Alabama Democratic Party chairwoman Nancy Worley, which means that state Rep. Chris England, who was picked to lead the state Democratic party by a reform group championed by Jones, is the party's chair. 
"This is a great day for Alabama and her Democratic Party. Throughout much of last year, countless Democrats in our state worked to create a more open and diverse state party, while recognizing and being true to the crucial and historic role held by African-American voters," Jones said in a statement Thursday.
"The by-laws of the Alabama Democratic Party now reflect the growing diversity in our state — including representation for Hispanic voters, Native American voters, Asian voters, voters with disabilities and voters from the LGBTQ community. And most importantly, the Alabama Democratic Party has dramatically increased leadership opportunities for young voters. Around 70 new caucus members were added to the state party Executive Committee last year—many of them young people from diverse backgrounds throughout the state. I'm proud to continue to work alongside a more unified, diverse and inclusive state party. 
"With the dismissal of this lawsuit, it is time that all who have been involved in this challenge, resolution, and expansion of the Democratic Party come together for a common good. Our state benefits from the ideas and engagement of a competitive two-party system. We have now demonstrated that we have the ability to be inclusive within our own party while working to expand the number and experiences of people who play a role in moving it forward.  
"Chairman Chris England and First Vice Chair Patricia Todd have my complete support and I call on Democrats throughout the state to unite behind them as we move forward in modernizing, re-invigorating, and expanding the Alabama Democratic Party.," Jones said.
Print this piece