Opinion | Methodists have dominated high offices in Alabama history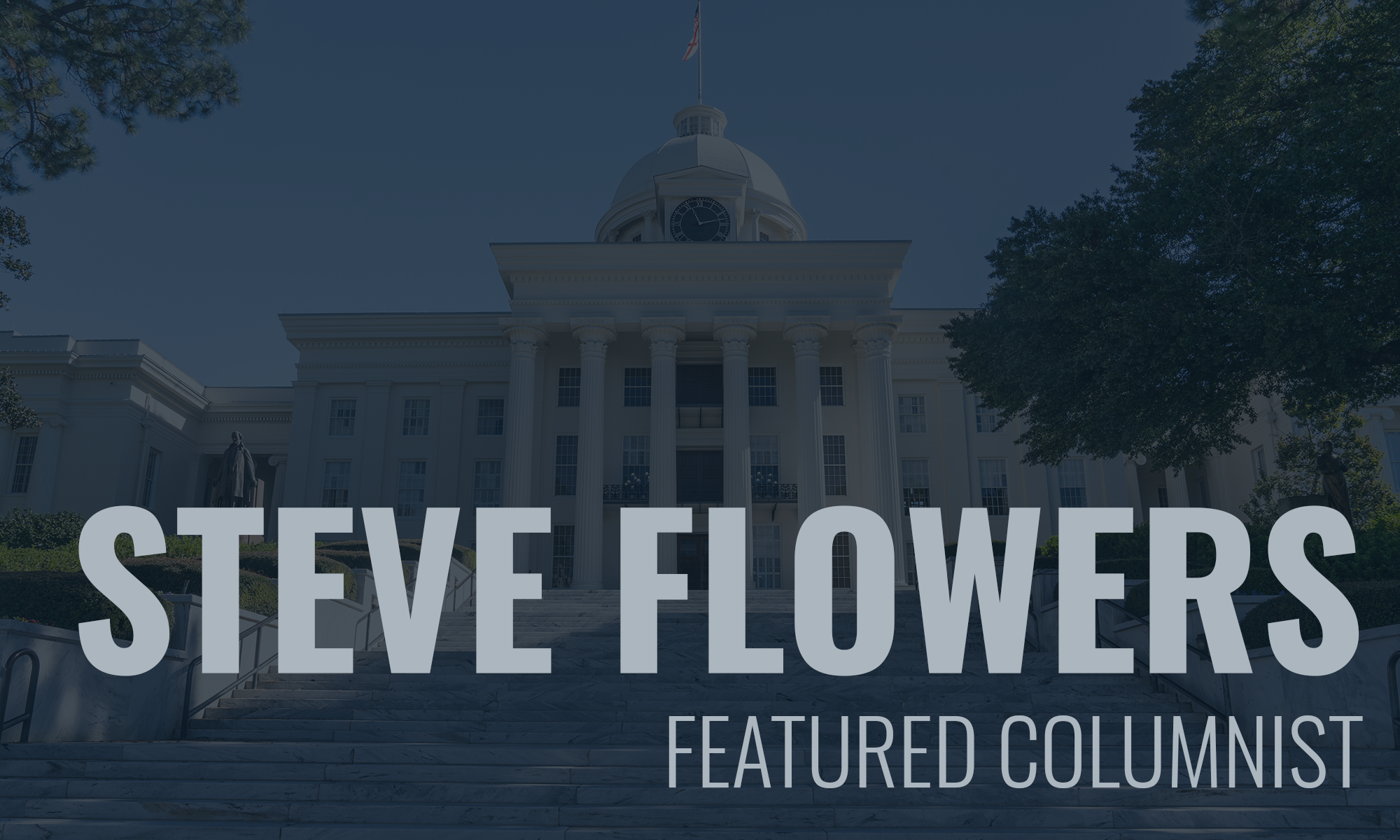 Even though there are more Baptists than Methodists in Alabama, historically Methodists have held more of the prominent political posts in the Heart of Dixie. If you look closely at these leaders' lives, a good many of our leaders have been sons of Methodist ministers.  
The most famous Methodist minister in the state over the past 50 years has been the Rev. John Ed Mathison of Montgomery.  He has been the confidant and counselor to a great many of Alabama's leaders, as well as being the greatest inspirational and dynamic speaker of our time.  John Ed founded and pastored the Frazer United Methodist church in Montgomery.  He shepherded his flock in the Capitol City for 36 years.
His younger brother is a remarkable man, very similar to John Ed.  The Rev. George Mathison served numerous churches in Alabama.  However, he is best known for being the minister of the First Methodist Church of Auburn, where he was their beloved pastor for 26 years.  His flock referred to him as Brother George.
John Ed and George were born to be Methodist ministers.  Their father was a renowned Methodist minister.  They were both athletes in college.  John Ed and George are both outstanding tennis players.
The First Methodist Church of Dothan is where many of the leaders of the Wiregrass have attended over the years. Dr. Mike Watson has been a leader in the Methodist Church throughout his illustrious career.  He recently retired as a Bishop of the Methodist Church.  He and his wife, Margaret, grew up in the First Methodist Church of Dothan. Two Alabama Attorney Generals, Bill Baxley and Richmond Flowers, came from First Methodist in Dothan. Congressional candidate and businessman, Jeff Coleman, is also an active member of this church.  
Our legendary United States Senator and Alabama Supreme Court Chief Justice, Howell Heflin, was the son of a Methodist minister.  Heflin was a master storyteller and having grown up in the Methodist Church was an active layman in the church.  He loved to eat.  He would say, "The sacred bird of the Methodist was fried chicken."  The Methodist practice of moving their preachers around caused Heflin to be born out of Alabama.  Heflin would say, "My father was over in Georgia doing missionary work among the heathen."  
Alabama's most prominent and prolific political icon, George Wallace, was a Methodist. Our Legendary United States Senators Lister Hill and  John Sparkman were both Methodists.
State Rep. Steve Clouse has been a member of First Methodist in Ozark his entire life.  State Rep. Bill Poole and Tuscaloosa Mayor Walt Maddox, are members of the First Methodist Church of Tuscaloosa. Huntsville mayor, Tommy Battle, is a Methodist and his grandfather was a Methodist minister.
Senator Jeff Sessions is a lifelong, devout Methodist.  He even went to the Montgomery Methodist founded college, Huntington. BCA President Katie Britt and her husband Wesley attend the First Methodist Church of Montgomery. Current Chief Justice Tom Parker and his wife Dottie, attend Frazer United Methodist of Montgomery, the Church made famous by John Ed Mathison.
Congressman Robert Aderholt and his wife, Caroline, met at the Methodist college of Birmingham Southern College and were married in the Methodist church, but are now Anglicans.
The Baptists have been taking their rightful place at the head of the table in recent years. Our Governor Kay Ivey is a Baptist.  She attends First Baptist Church of Montgomery.  The legendary pastor there, Jay Wolfe, has been the confidant and pastor to a good many of our recent state leaders.  PSC President Twinkle Cavanaugh and her husband, Jeff, are also active members of First Baptist Church of Montgomery.  Twinkle teaches Sunday School and Jeff is a deacon.
Lt. Governor Will Ainsworth is a Baptist and has been a youth leader in his church.  Secretary of State John Merrill is an active member of Calvary Baptist Church of Tuscaloosa. State Senator Greg Reed of Jasper is a Baptist.  Greg has been a lifelong member of First Baptist Jasper. Alabama Farmers Federation President Jimmy Parnell is a deacon of his church, Hillcrest Baptist of Maplesville, where his family has attended for generations.  
We have a couple of state leaders who are Presbyterians.  The two most prominent are our Senior United States Senator, Richard Shelby and state Treasurer John McMillan.
We have two token Episcopalians, Mobile/Baldwin Congressman, Bradley Bryne and the Congressman who preceded him, Jo Bonner, who is currently Governor Ivey's Chief of Staff
In bygone days if you wanted to be elected to anything in North Alabama, you had to be a member of the Church of Christ.  Not so much today.  The only member of that church today, who is a prominent state political leader, is State Senator Jabo Waggoner, Jr. who represents an over the mountain, Birmingham silk-stocking district.
See you next week.
Steve Flowers is Alabama's leading political columnist. His weekly column appears in over 60 Alabama newspapers. He served 16 years in the state legislature. Steve may be reached at www.steveflowers.us.
Print this piece
Opinion | Alabama close to allowing hot dogs to be rescued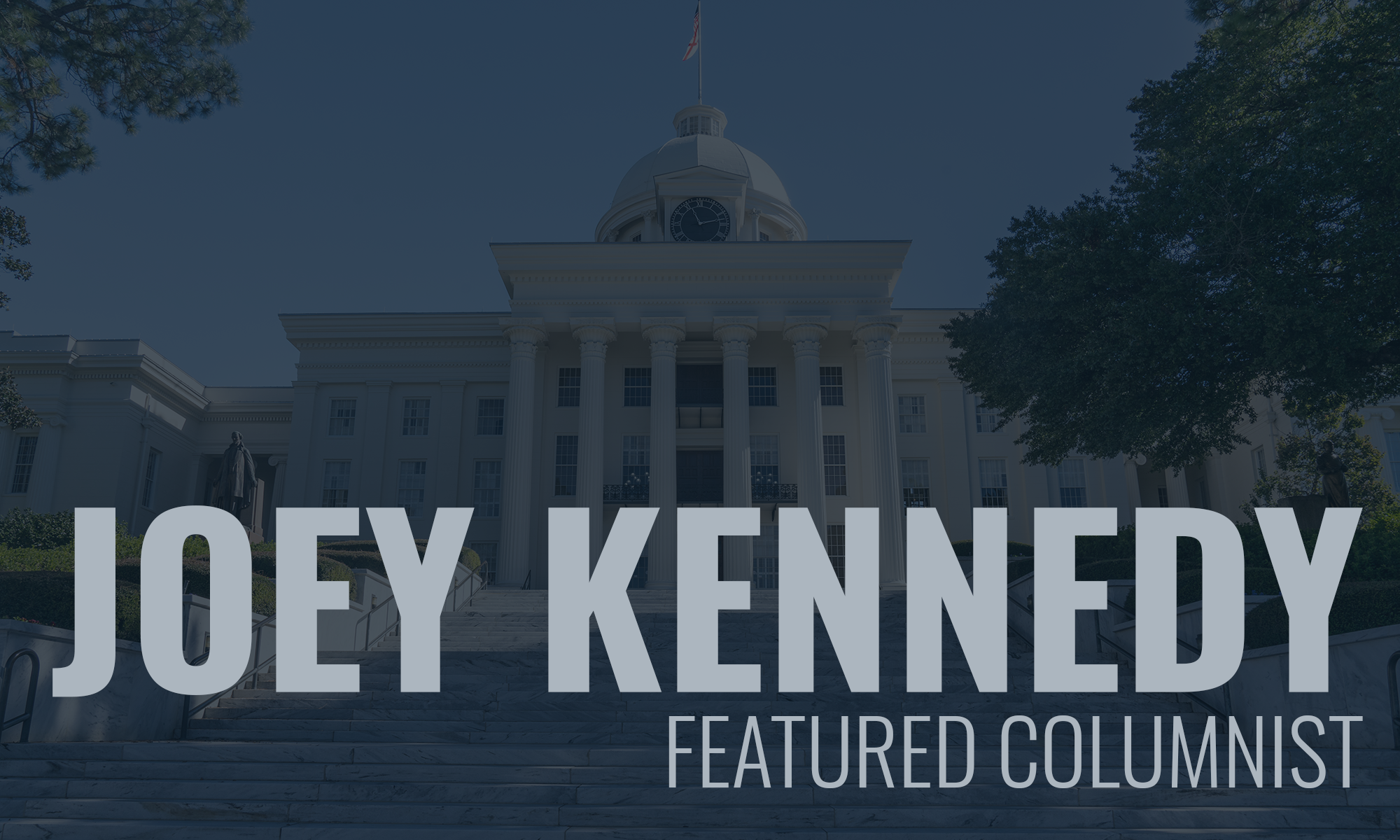 Most readers know that we've had a grumble of pugs for years. We lost four in the grumble last year. All of our dogs are rescues, and most of them have some disability: unable to walk well, blindness, incontinence, a perpetually crooked head.
And most of the pugs are elderly, so we expect to lose a few this year. Our youngest is Nellie Bly, at about 2 years old. We have a group of older pugs that are around 10-11 years old. Several came from puppy mills. One was surrendered to a vet tech when his owners took him to be put down because the owner's granddaughter wanted a different dog (I know!). The veterinarian naturally was not going to euthanize a healthy animal, and about a week later, Peerey came to us.
Pugs are bred to do one thing: Sit with their humans, mostly on their laps or next to them on the bed. All of ours are bed pugs. They snore; we adore.
I say all of this to underscore that Veronica and I know not ever to leave one of our dogs in a locked car, especially during the summer. But every year, we hear stories of the careless owners who leave their dog (or dogs) in the backseat of a vehicle while they run an errand. The errand takes longer than the owner thought, and heat builds in the car. Too often, that kills the pet, just like it does children, and that happens all too often as well.
As of 2019, 31 states had laws that either prohibit leaving an animal confined in a vehicle under dangerous conditions or provide civil immunity (protection from being sued) for a person who rescues a distressed animal from a vehicle.
Alabama – finally – is on the cusp of joining that group.
A bill (SB67) sponsored by Sen. Jimmy Holley, R-Elba, will allow good Samaritans to rescue pets left in a car if they are clearly in danger from either the heat or cold. The bill provides criminal immunity to civilians and grants civil and criminal immunity to law enforcement officers who rescue an animal.
Important, too, is that bill prevents owners from leaving their animals in a vehicle in a manner that creates an unreasonable risk of harm. If they do, they can be charged with second-degree animal abuse.
It doesn't take long for the situation in a vehicle to deteriorate, either. 
Even on a mild day, the heat inside a car can go off the rails. According to reports, if the outside temperature is 70 degrees (f), the interior of a vehicle can heat up to 89 degrees in 10 minutes. After a half-hour, the interior temp can be 104 degrees. Of course, it's much worse on hotter days.
At 80 degrees, a vehicle's inside temperature is at 99 degrees; after a half-hour, the animal is trying to survive in a 114-degree oven. And at 95 degrees, not an unusual June, July, or August temperature in Alabama, the inside temp of a vehicle is about 130 degrees.
Humans can't even survive long at those temperatures.
There are conditions before a good Samaritan can step up, but they're not unusual in states that already have similar laws: Among them:
■
The person has a good faith belief that the confined domestic animal is in imminent danger of suffering physical injury or death unless the domestic animal is removed from the motor vehicle;
■
T
he person determines that the motor vehicle is locked or there is no reasonable manner in which the person can remove the domestic animal from the vehicle;
■
B
efore entering the motor vehicle, the person notifies a peace officer, emergency medical service provider or first responder or an animal control enforcement agency or deputy of the confined domestic animal;
■
T
he person does not use more force than is necessary under the circumstances to enter the motor vehicle and remove the domestic animal from the vehicle.
■
Remains with the animal in a safe location in reasonable proximity to the motor vehicle until law enforcement or other first responders arrive.
■
Maintains control of the animal at all times to prevent harm to the animal or others.
There are other conditions that make less sense, however. The bill as passed 33-0 by the state Senate requires the ambient temperature in the vehicle be 99 degrees or higher before a citizen or first-responder can intervene.
I can tell you that a half-hour in a car at 95 degrees will kill a pug; a Lab or Golden might survive that temperature for awhile, but remember, every minute the car's interior is getting hotter. Pugs are brachycephalic – short nosed – and have trouble breathing outside at 80 or 85 degrees.
Other short-nosed breeds like English Bulldogs, French Bulldogs, and Boston Terriers, have the same issue. It's one reason why they snort and snore, even in the winter.
Generally, we can tell when a dog locked in a car is distressed, and few good Samaritans are going to be carrying a temperature gauge with them.
Still, the House needs to pass this bill as soon as possible. Spring and summer aren't that far off, and, no doubt, there will be animals to rescue.
Joey Kennedy, a Pulitzer Prize winner, writes a column every week for Alabama Political Reporter.
Email: [email protected]
Print this piece