Alabama Farmers praise Phase One trade deal with China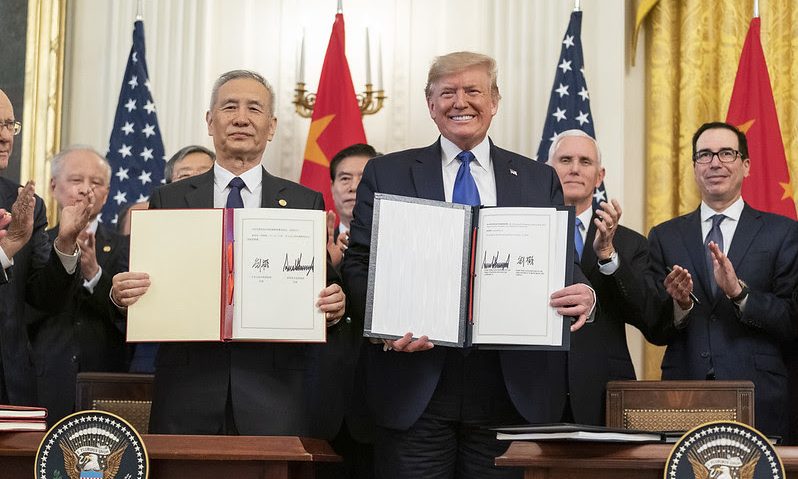 Wednesday, President Donald J. Trump (R) was joined by the Vice Premier of China in the East Room of the White House. Together, they signed phase one of a new trade agreement that rebalances this vital trade partnership between the two economic superpowers while boosting American businesses, farmers, manufacturers, and innovators.
The deal, which includes a commitment from China to buy more U.S. agricultural goods, was praised by the Alabama Farmers Federation. The Trump administration said China has pledged to increase its spending on all American goods by $200 billion over the next two years compared to 2017 levels. At least $40 billion of that total will be spent on U.S. farm goods, a dramatic increase from what it was before Pres. Trump's effort to renegotiate the trade agreement by leveeing tariffs on Chinese imports.
"This trade deal is a step in the right direction and a welcome sign for our farmers who have been dealing with low commodity prices," said Alabama Farmers Federation President Jimmy Parnell. "We appreciate the administration fighting for better trade deals for agriculture."
American Farm Bureau Federation President Zippy Duvall echoed Parnell's optimism about the new trade deal with China.
"Today's signing is an important step in giving America's farmers and ranchers the ability to get back to business in the global market," Duvall said. "This agreement will help turn around two years of declining agricultural exports. The potential of tens of billions more in exports is welcome news for farmers who are eager to compete on a more level playing field."
The agreement takes effect in just 30 days.
"From day one, my Administration has fought tirelessly to achieve a level playing field for the American worker," President Trump said. Before he took office, Washington had long tolerated unfair trade practices that buoyed special interests while hurting U.S. working- and middle-class families.
"I'm putting the American people first!" Trump said this morning. "For years, politicians ran for office promising action to remedy these practices, only to do nothing but allow them to continue. Unlike those who came before me, I kept my promise . . . Now, our efforts have yielded a transformative deal that will bring tremendous benefits to both countries."
The new agreement makes good on a number of key promises to fix trade with China:
First and foremost, China has pledged to increase imports of American goods and services by at least $200 billion. The Trump administration says that China will be stocking up on goods from U.S. farmers—between $40 and $50 billion worth.
For the first time ever, China agreed to end its practice of forcing American companies to transfer their technology to Chinese companies as a condition for doing business there.
Beijing has agreed to stronger commitments on its practices regarding currency devaluations and exchange rates.
The work on a phase-two deal is already underway.
"With this signing, we mark more than just an agreement. We mark a sea change in international trade. At long last, Americans have a government that puts them first at the negotiating table," President Trump added.
The White House said that a stronger America, of course, doesn't come at the rest of the globe's expense. On the contrary, when the United States is thriving, it makes the world a safer, more stable place. A better and fairer trade partnership with China will do much of the same.
The administration claimed that starting today, a new era of harmony, prosperity, and commerce officially begins.
"The trade deal with China is another big check mark of promises delivered by President Trump," Alabama Republican Executive Committee and Trump finance team member Perry O. Hooper Jr. told the Alabama Political Reporter.
Hooper also noted that the U.S. Mexico Canada Trade Agreement passed out of committee in the Senate the same day.
APR asked Hooper is he thought that Speaker Nancy Pelosi, D-California, chose such an historic day where they were two big historic wins for the Trump administration to finally transmit the Articles of Impeachment to the Senate.
"I can't say whether it was a coincidence or not," Hooper said. The Democrats have been plotting this since they took over the House.
Hooper cited the signing of the phase one trade agreement with China, the pending USMCA passage, peace through strength, decreasing illegal immigration, the booming economy, historically low unemployment, and the construction of 400 miles of new border wall as key achievements of the Trump administration.
"Every day President Trump does something to make American great again," Hooper told APR.
The Alabama Farmers Federation is an affiliate of the American Farm Bureau Federation. The Alabama Farmers Federation is the state's largest farm organization with over 330,000 member families.
Print this piece
Likely Republican primary voters reject Poarch Creeks "winning" plan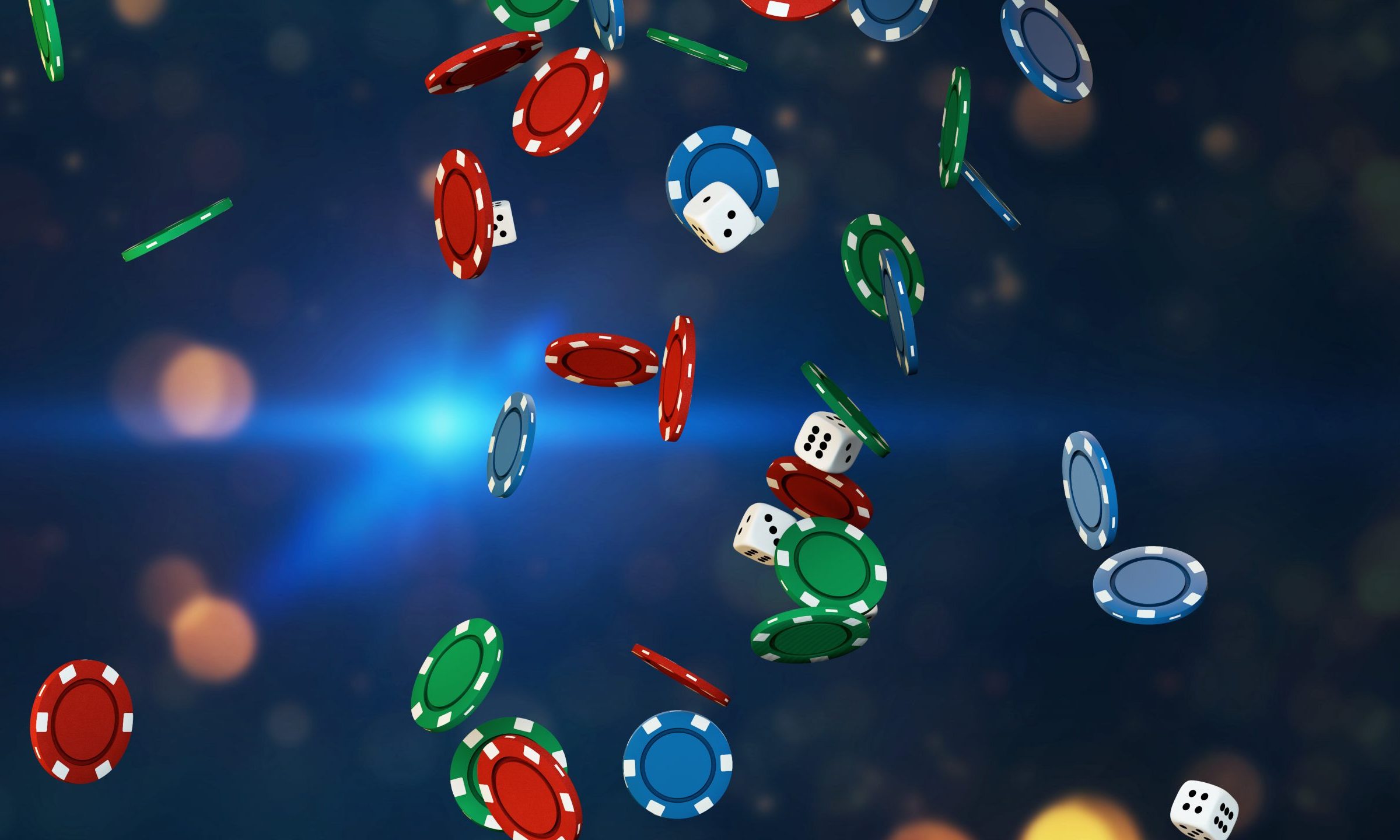 A survey of likely Republican primary voters obtained by APR shows that a majority do not support giving the Poarch Band of Creek Indians a monopoly over gaming in the state despite the tribe's promise of a billion dollars.
Over the last several months, PCI has orchestrated a massive media blitz to convince Alabamians that they have a winning plan for the state's future in exchange for a Tribal-State compact and exclusive rights to Vegas-style casino gaming.
The survey commissioned by the Republican House and Senate caucuses and conducted by CYGNAL, a highly respected Republican polling firm, found that only 34.1 percent of likely Republican primary voters are buying what the tribe is selling. On the contrary, nearly 50 percent of Republicans oppose the plan, with almost 40 percent voicing strong opposition.
Of those surveyed, females are against the plan by nearly 50 percent, with men weighing-in at almost 60 percent unfavorable to PCI's proposal.
Perhaps most significant is that PCI's monopoly plan was widely rejected in areas where the tribe already operates casinos. In the Mobile area, nearest Windcreek Atmore, over half of Republicans see a monopoly unfavorably. The same is true in the Montgomery area, where PCI has two gaming facilities.
Not a single big city surveyed in the state held a favorable view of PCI's plan with Birmingham and Huntsville rejecting the tribal monopoly by almost 50 percent.
Very conservative, somewhat conservative and moderate voters didn't view the plan as positive.
Ninety-one percent of respondents said they defiantly would be voting in the upcoming Republican primary on March 3.
PCI has lavished money on media outlets throughout the state, garnering favorable coverage, especially on talk radio and internet outlets. The tribe has also spent freely on Republican lawmakers.
Perhaps some good news for PCI is that Republican primary voters believe that state legislators are more likely to represent special interests above the interests of their constituents.
PCI lobbyists continue to push the tribe's agenda at the State House in defiance of Gov. Kay Ivey's call for no action on gaming until her study group returns its findings.
The survey found that Ivey enjoys a 76.3 percent favorability rating among likely Republican primary voters.
Print this piece