Palmer said that there "are still no grounds for impeachment"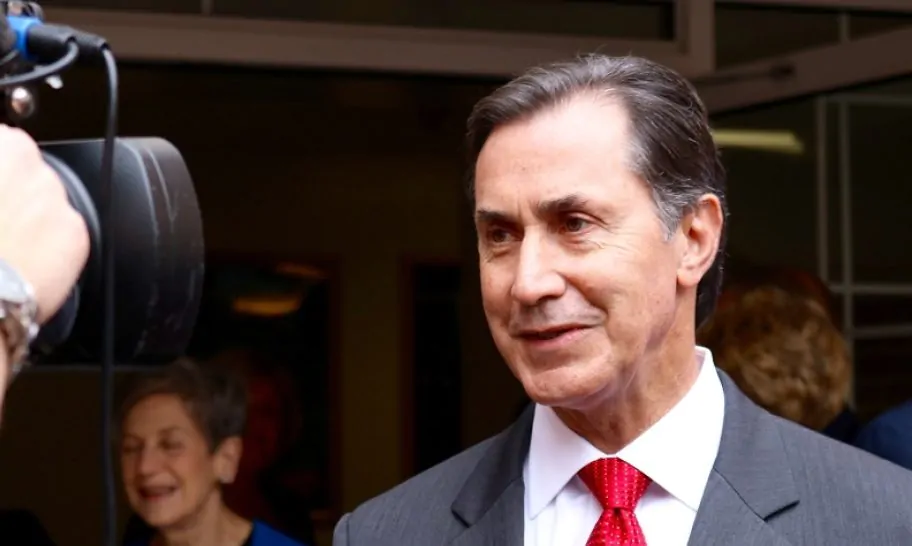 Thursday, Speaker of the House Nancy Pelosi (D-California) transmitted the articles of impeachment against President Donald J. Trump (R) to the U.S. Senate and appointed impeachment managers for the impending Senate trial. Congressman Gary Palmer (R-Hoover) said that Democrats have abused their impeachment powers and that there are still no grounds for the impeachment of President Trump.
"Today's vote to send the articles of impeachment to the Senate and to confirm managers for the Senate trial is a simple continuation of the Democrats' abuse of power that has been evident from the beginning of this sham process," Congressman Palmer said. "Impeachment is one of the most serious and consequential powers entrusted to Congress. With that comes the responsibility to never use it for partisan, political purposes. Removing a President, and in effect overturning an election, should only be done when there is clear and inconvertible evidence of a crime. No such evidence was ever presented by the Democrats."
Palmer said that there is ample reason for the Senate to simply dismiss the House charges.
"There are ample reasons for the Senate to dismiss the House articles," Palmer explained. "For instance, in his opening statement for the impeachment inquiry, Chairman Adam Schiff lied about what took place in the phone call between President Trump and President Volodymyr Zelensky of Ukraine. When confronted, Chairman Schiff said it wasn't a lie, but a parody. Next, he denied that there was any contact between himself or his staff with the whistleblower. But Schiff was later forced to admit that, once again, he had misled members of Congress and the public, and he admitted that his staff been in direct contact with the whistleblower."
"Prior to this whistleblower's effort to remove President Trump from office, all whistleblower complaints had to be based on first-hand knowledge, not secondhand hearsay," Palmer explained. "But in this case, the whistleblower complaint form was changed in order to accommodate second-hand information after the complaint had been filed. Moreover, it is required that whistleblowers disclose prior contact with federal officials. But in this case, the contact with Adam Schiff's office was not disclosed on the form."
"Throughout the impeachment proceedings, Chairman Schiff routinely denied Republicans the opportunity to call witnesses and subpoena documents that supported President Trump, and he instructed witnesses not to answer Republican questions. Perhaps worst of all, Representative Earl Blumenauer called for a boycott of the hotel chain owned by Ambassador Gordon Sondland in an effort to force him to testify. This is clearly intimidation of a witness, but Democrats ignored it.
"Finally, after claiming in December that impeaching the President was 'urgent' and a 'national security issue,' Speaker Pelosi held the articles for four weeks before finally sending them over to the Senate," Palmer added. "What's more, of the seven impeachment managers selected by Pelosi, six of them publicly supported impeaching President Trump before the Ukraine phone call was made public. This is all further proof that the Democrats' impeachment effort is nothing more than attempted political hijacking of an election. It threatens future elections and creates a constitutional crisis that could haunt this nation for years to come."
"The Greek Physician Hippocrates once said, 'If you are in a bad mood, go for a walk. If you are still in a bad mood, go for another walk.' Democrats have been in a bad mood since President Trump was elected, and the walk that seven members took today to deliver the articles of impeachment to the Senate will not change that," Palmer concluded. "Once the Senate has completed its process, I fully expect that President Trump will still be President and that the Democrats will need another walk. Nothing has changed in the last 28 days. There are still no grounds for impeachment. The Democrats' abuses of power, the politicization of the impeachment process, and the lack of clear evidence of wrongdoing on President Trump's part all make a clear case for the Senate to dismiss these unsubstantiated articles of impeachment. It is time to get back to work on policies that matter to the well-being and safety of America."
The House Democrats who Pelosi picked to manage the Democrats' prosecution the case against President Trump in the Senate are: Reps. Adam Schiff (California) who will be the lead manager; Jerry Nadler (New York); Hakeem Jeffries (New York); Jason Crow (Colorado); Zoe Lofgren (California); Val Demings (Florida); and Sylvia Garcia (Texas).
Gary Palmer represents Alabama's Sixth Congressional District. He is serving his third term in the House of Representatives after a long career as the head of the Alabama Policy Institute, which he co-founded with Tom Parker, who is now the Chief Justice of the Alabama Supreme Court.
(Original reporting by Fox News and Red State contributed to this report.)
Print this piece
Lawmaker files bill to ban treatments for transgender kids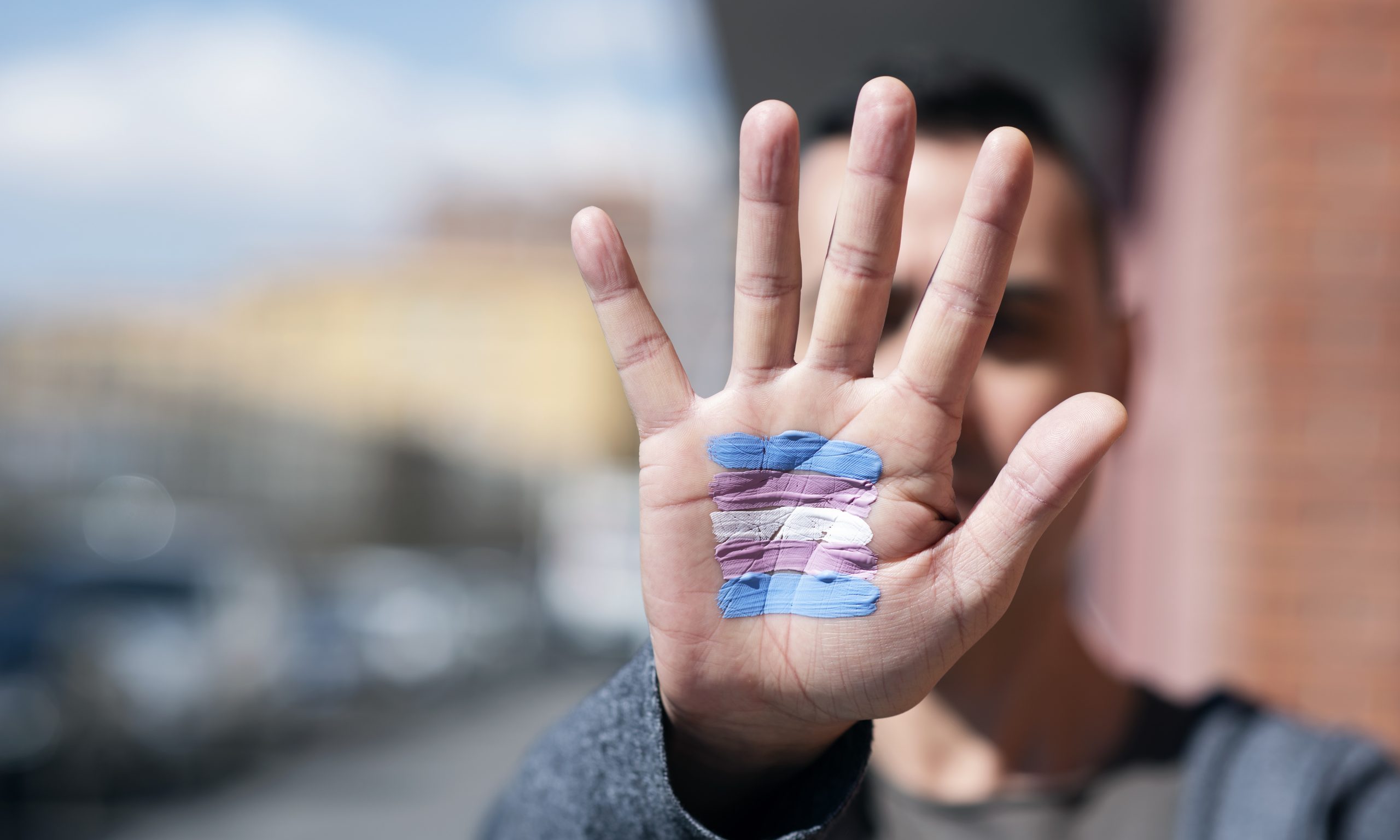 Republican Wes Allen, R-Troy, filed a bill to prevent doctors from providing hormone replacement therapy or puberty suppressing drugs to people younger than 19 who identify as transgender.
HB303, the Alabama Vulnerable Child Compassion and Protection Act,  would make it a Class C felony, punishable by up to 10 years in prison, for doctors to prescribe puberty-blocking medications or opposite gender hormones to minors. Allen's legislation would also ban hysterectomy, mastectomy or castration surgeries from being performed on minors.
"I was shocked when I found out doctors in Alabama were prescribing these types of drugs to children," Allen said in a news release. "This is something you hear about happening in California or New York but it is happening right here in Alabama and it's time we put a stop to that practice."
Allen said that children experiencing gender dysphoria are struggling with a psychological disorder and that they need therapeutic treatment from mental health professionals instead of medical intervention that would leave their bodies "permanently mutilated." 
"These children are suffering from a psychological disorder, just as someone who is suffering with bipolar disorder or schizophrenia but we treat those patients and try to help them. We should treat these psychological disorders as well."
In 2018, a policy statement from the American Academy of Pediatrics (AAP) said that:
"Transgender identities and diverse gender expressions do not constitute a mental disorder; 

Variations in gender identity and expression are normal aspects of human diversity, and binary definitions of gender do not always reflect emerging gender identities; 

Gender identity evolves as an interplay of biology, development, socialization, and culture; and

If a mental health issue exists, it most often stems from stigma and negative experiences rather than being intrinsic to the child"
The World Health Organization (WHO) announced in 2018 that it was removing "gender identity disorder" from its global manual of diagnoses and reclassify "gender identity disorder" as "gender incongruence," which is now listed under the sexual health chapter rather than the mental disorders chapter. 
In a 2018 interview, Dr. Lale Say, a reproductive health expert at the WHO, said that gender incongruence was removed from the list of mental health disorders because "we had a better understanding that this was not actually a mental health condition and leaving it there was causing stigma. So in order to reduce the stigma, while also ensuring access to necessary health interventions, this was placed in a different chapter."
In 2012, the American Psychiatric Association revised the Diagnostic and Statistical Manual of Mental Disorders (DSM) to remove the term "gender identity disorder" from the manual and add the term "gender dysphoria."
Allen's bill will be considered by the Alabama House of Representatives in the coming weeks.
Print this piece