Palmer said that there "are still no grounds for impeachment"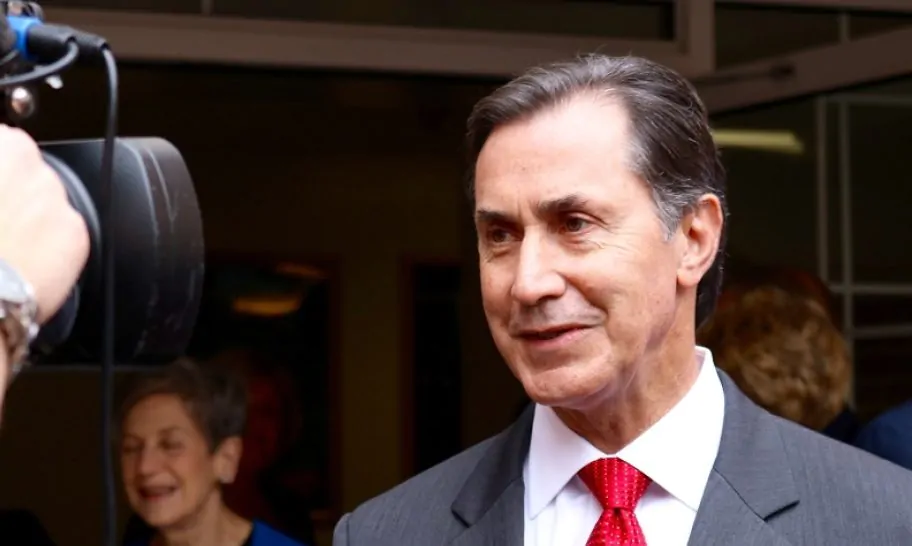 Thursday, Speaker of the House Nancy Pelosi (D-California) transmitted the articles of impeachment against President Donald J. Trump (R) to the U.S. Senate and appointed impeachment managers for the impending Senate trial. Congressman Gary Palmer (R-Hoover) said that Democrats have abused their impeachment powers and that there are still no grounds for the impeachment of President Trump.
"Today's vote to send the articles of impeachment to the Senate and to confirm managers for the Senate trial is a simple continuation of the Democrats' abuse of power that has been evident from the beginning of this sham process," Congressman Palmer said. "Impeachment is one of the most serious and consequential powers entrusted to Congress. With that comes the responsibility to never use it for partisan, political purposes. Removing a President, and in effect overturning an election, should only be done when there is clear and inconvertible evidence of a crime. No such evidence was ever presented by the Democrats."
Palmer said that there is ample reason for the Senate to simply dismiss the House charges.
"There are ample reasons for the Senate to dismiss the House articles," Palmer explained. "For instance, in his opening statement for the impeachment inquiry, Chairman Adam Schiff lied about what took place in the phone call between President Trump and President Volodymyr Zelensky of Ukraine. When confronted, Chairman Schiff said it wasn't a lie, but a parody. Next, he denied that there was any contact between himself or his staff with the whistleblower. But Schiff was later forced to admit that, once again, he had misled members of Congress and the public, and he admitted that his staff been in direct contact with the whistleblower."
"Prior to this whistleblower's effort to remove President Trump from office, all whistleblower complaints had to be based on first-hand knowledge, not secondhand hearsay," Palmer explained. "But in this case, the whistleblower complaint form was changed in order to accommodate second-hand information after the complaint had been filed. Moreover, it is required that whistleblowers disclose prior contact with federal officials. But in this case, the contact with Adam Schiff's office was not disclosed on the form."
"Throughout the impeachment proceedings, Chairman Schiff routinely denied Republicans the opportunity to call witnesses and subpoena documents that supported President Trump, and he instructed witnesses not to answer Republican questions. Perhaps worst of all, Representative Earl Blumenauer called for a boycott of the hotel chain owned by Ambassador Gordon Sondland in an effort to force him to testify. This is clearly intimidation of a witness, but Democrats ignored it.
"Finally, after claiming in December that impeaching the President was 'urgent' and a 'national security issue,' Speaker Pelosi held the articles for four weeks before finally sending them over to the Senate," Palmer added. "What's more, of the seven impeachment managers selected by Pelosi, six of them publicly supported impeaching President Trump before the Ukraine phone call was made public. This is all further proof that the Democrats' impeachment effort is nothing more than attempted political hijacking of an election. It threatens future elections and creates a constitutional crisis that could haunt this nation for years to come."
"The Greek Physician Hippocrates once said, 'If you are in a bad mood, go for a walk. If you are still in a bad mood, go for another walk.' Democrats have been in a bad mood since President Trump was elected, and the walk that seven members took today to deliver the articles of impeachment to the Senate will not change that," Palmer concluded. "Once the Senate has completed its process, I fully expect that President Trump will still be President and that the Democrats will need another walk. Nothing has changed in the last 28 days. There are still no grounds for impeachment. The Democrats' abuses of power, the politicization of the impeachment process, and the lack of clear evidence of wrongdoing on President Trump's part all make a clear case for the Senate to dismiss these unsubstantiated articles of impeachment. It is time to get back to work on policies that matter to the well-being and safety of America."
The House Democrats who Pelosi picked to manage the Democrats' prosecution the case against President Trump in the Senate are: Reps. Adam Schiff (California) who will be the lead manager; Jerry Nadler (New York); Hakeem Jeffries (New York); Jason Crow (Colorado); Zoe Lofgren (California); Val Demings (Florida); and Sylvia Garcia (Texas).
Gary Palmer represents Alabama's Sixth Congressional District. He is serving his third term in the House of Representatives after a long career as the head of the Alabama Policy Institute, which he co-founded with Tom Parker, who is now the Chief Justice of the Alabama Supreme Court.
(Original reporting by Fox News and Red State contributed to this report.)
Print this piece
Alabama exploring empty hotels to bolster hospital bed capacity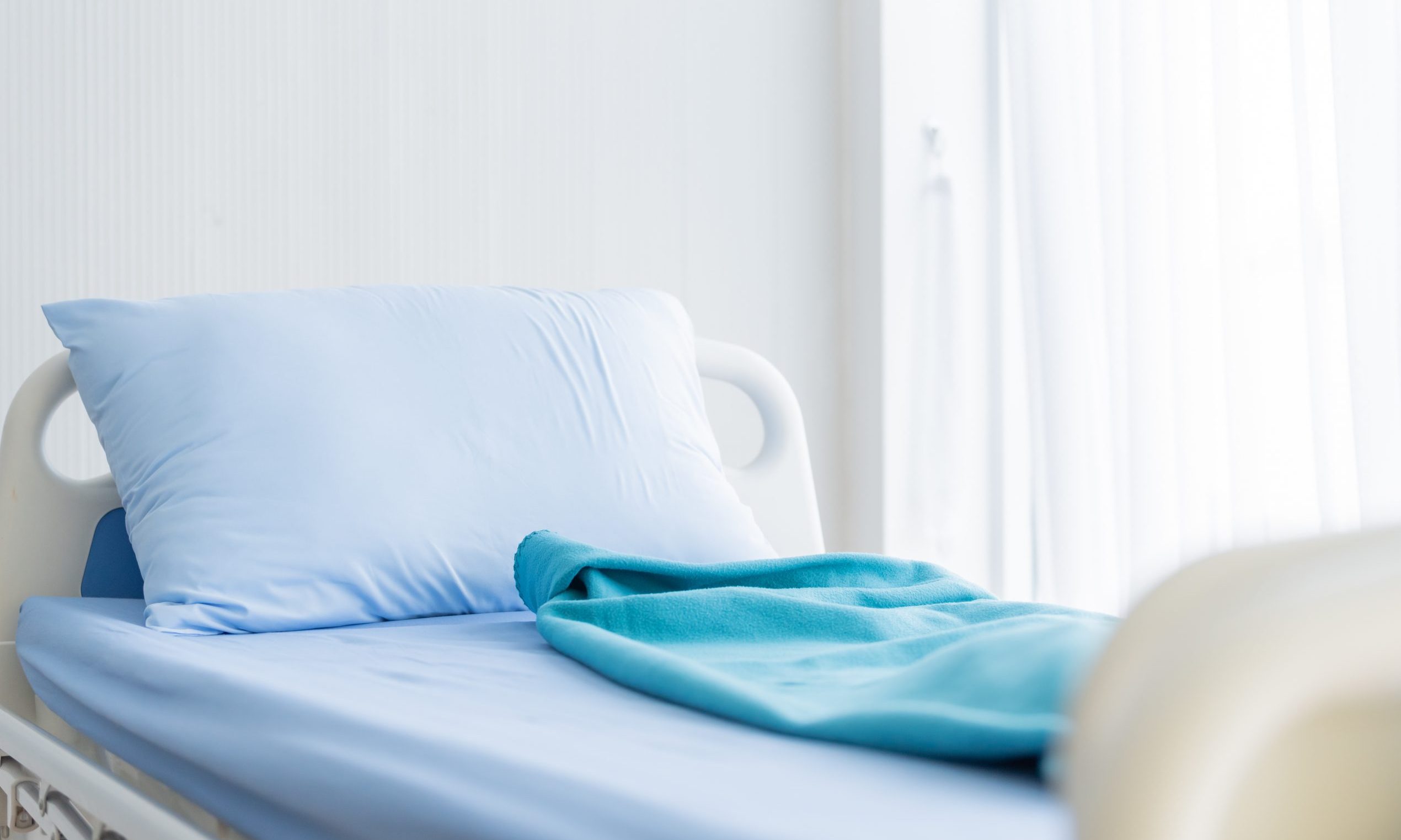 Gov. Kay Ivey said on a conference with lawmakers and state officials Monday that the state and the U.S. Army Corps of Engineers are considering using hotels, especially in Alabama's large metro areas, to expand hospital bed capacity.
The discussions come as public health experts warn that hospitals could face a surge in patients as the coronavirus pandemic spreads in Alabama and hospitals begin reporting more hospitalizations.
"The governor continues to explore all options to combat COVID-19," the governor's press secretary, Gina Maiola, said when APR asked about the plans. "A decision has not been finalized, but her priority remains focused on the health, safety and well-being of all Alabamians."
On the conference call Monday, Ivey told lawmakers that the U.S. Army Corps of Engineers is visiting the city's major metro areas to study facilities that could be used to provide extra hospital bed capacity if a surge in patients materializes, according to several lawmakers and elected officials who were on the call.
Ivey said on the call that the U.S. Army Corps of Engineers is looking at ways it can contract with empty hotels to expand hospital bed capacity quickly to avoid an overwhelming of the state's medical facilities with COVID-19 patients.
The Corps of Engineers is surveying potential sites in Tuscaloosa County, Lee County, Birmingham, Mobile, Montgomery and Huntsville. The discussions seem to mirror a nationwide plan being discussed by leaders of the Army Corps of Engineers.
It's not clear when any of these popup hospitals could be functional in Alabama. More information or some kind of report on the possibility of using the hotels is expected by the end of the week, lawmakers who listened to the call said. But that would only be the first step of the process.
States across the country are looking at hotels — largely empty during the economic shutdown — as potential venues to bolster bed capacity. Washington purchased motels to add bed capacity early on its outbreak. The Army Corps of Engineers, according to McClatchy, explored using hotels in New York City.
The Corps then played a large role in New York, setting up a number of temporary hospitals at convention centers, colleges and other sites in the city, which is now the epicenter of a national outbreak.
The commanding general of the Army Corps of Engineers, Lt. Gen. Todd Semonite, told
Fox News
that residents of other parts of the country can expect to see pop-up field hospitals like those appearing in New York City.
The hotels, officials said, would be the easiest to convert into extra hospital bed capacity because there are already individual bathrooms for each room and often air conditioning and heat for each individual room.
Print this piece