Democratic candidate Michael Bloomberg visits Alabama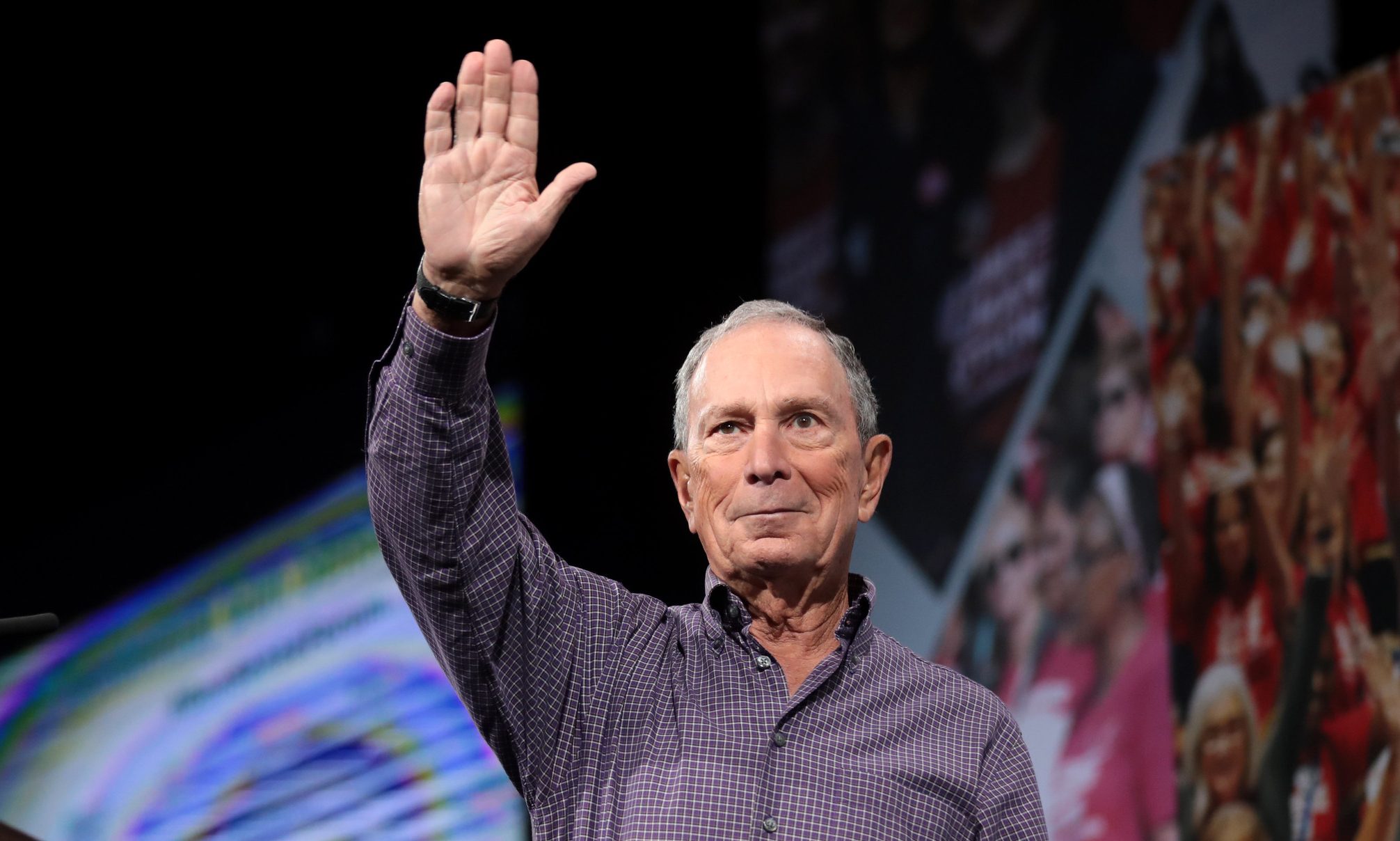 Former New York City Mayor, billionaire, and 2020 Democratic presidential candidate Michael Bloomberg made a campaign stop in Montgomery on Monday.
Bloomberg met with healthcare experts and providers to discuss his plans to lower infant mortality. Alabama has one of the highest infant mortality and maternal mortality rates in the country, especially among Black women. Bloomberg released his maternal health care plan he would work to pass through Congress if he is elected president of the United States.
Bloomberg also met with new Montgomery Mayor Steven Reed.
"I think that I can beat Donald Trump," Bloomberg told reporters. "I don't think Donald Trump should be president of the United States. I said that in 2016 at the Democratic National Convention. I don't think he is the right person for the job. I think he's done enormous damage to this country. Both domestically and in terms of our relationships around the world and I'm spending an enormous amount of money to try and replace him."
Bloomberg also drew national headlines for his suggestion that non-police can not be trusted with possession of firearms.
Bloomberg strongly considered running for President and then in March announced that he would not run for President. After watching the Democratic debates and the other candidates struggle to articulate a coherent message he came to the conclusion that none of them can win so entered the race himself just before the deadline to qualify in Alabama.
Bloomberg told reporters that he needed every vote, including Alabama's to win the Democratic nomination.
The Alabama Political Reporter discussed Bloomberg's candidacy with former State Representative Perry O Hooper Jr., R-Montgomery.
Hooper predicted that Bloomberg's message will not resonate in Alabama and that Donald J. Trump would still easily carry Alabama in November.
Hooper told APR that Bloomberg and current New York City Mayor Bill de Blasio have undone much of the work that former Mayor Rudi Giuliani had accomplished and that people are leaving the city and state as taxes and crime have increased.
"I am calling for Ivanka Trump to run for Mayor of New York City," Hooper said. Hooper praised the style and intellect of the President's daughter and suggested that the city would be revitalized under her leadership.
Bloomberg is currently running in fifth place in the Real Clear Politics average with 4.8 percent of the vote in national polls with 4.8 percent. Currently he is not among the top seven candidates in Iowa and New Hampshire, the first two states to hold their Democratic presidential caucuses and primaries. The candidates who do well in Iowa and New Hampshire generally build momentum going into Nevada, South Carolina, and then Super Tuesday on March 3.
Alabama is one of the Super Tuesday states along with Texas, California, Massachusetts, and others.
Vermont Senator Bernie Sanders has been critical of billionaire candidates Bloomberg and Tom Steyer using their vast personal wealth to buy into the process and has vowed that there will be no more billionaires if he is elected President. The Socialist Senator is proposing wealth taxes to pay for his plan for single payor healthcare and free college tuition.
Original reporting by WSFA TV Channel 12 contributed to this report.
Print this piece
Opponents accuse Tuberville of supporting amnesty for undocumented immigrants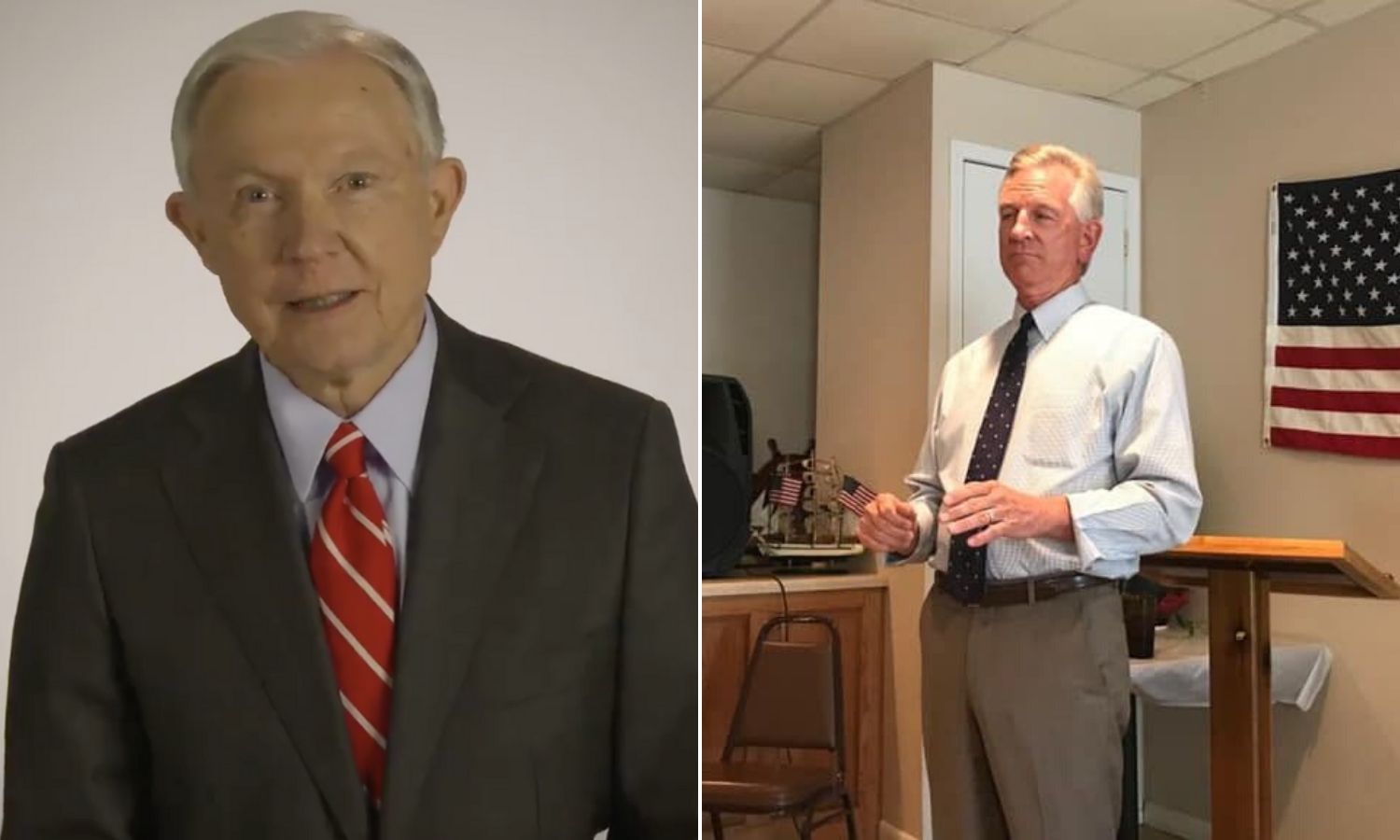 The Senate campaign is heating up as the top three candidates are all going negative. Former Auburn head football coach Tommy Tuberville has attacked Congressman Bradley Byrne (R-Montrose) and former Attorney General and Senator Jeff Sessions of being career politicians. Both Byrne and Tuberville have attacked Sessions for not having adequately served President Donald J. Trump (R) while Attorney General. Byrne has even attacked Tuberville's coaching abilities. The latest attacks on Tuberville accuse him of supporting amnesty for illegal aliens. Sessions even accused Tuberville of being a "tourist."
Wednesday, Sessions announced a new television ad called "Tuberville for Amnesty."
Byrne and Tuberville point to an August speech by Coach Tuberville when he said: "There are people coming across the border that need jobs… and we want them to come over here… Let em' come in and become citizens like we all became citizens."
The Tuberville campaign called the attack "fake news" on Twitter.
Sessions' campaign manager Jon Jones said, "Tuberville is claiming that his own words are 'fake news.' All of them? Tommy Tuberville needs to read the transcript. It is clear that Tuberville supports immigration amnesty, and he is attempting to trick Alabama voters to believe otherwise. In contrast, Jeff Sessions has done more than just say he wants to fix the border – he has already worked alongside President Trump to stop illegal immigration."
The new Sessions ad reads: "Tuberville is trying to trick you, hiding his support for immigration amnesty." Then plays an audio clip of the Tuberville comment from August
Tuesday, Byrne told reporters in Trussville: "I can tell you right now this issue about Tommy Tuberville's position on amnesty is a key issue. And so we're going to keep telling people about his position on that and let him explain why he doesn't think that's amnesty."
"Let em' come in and become citizens like we all became citizens," Tuberville is quoted in the ad.
Tuberville has denied supporting amnesty and says that he supports President Trump's immigration agenda.
The Sessions ad further charges: "And Tuberville's not even from Alabama, he's a tourist here. He lives, pays taxes and even votes in Florida."
On Tuesday, the Tuberville campaign responded with an attack ad of their own.
"The career politicians are desperate to hang on to their paychecks and power, so they have started airing negative ads full of false attacks and baseless distortions," Tuberville said. "Our new commercial allows us to respond with some hard truths about which candidate wants to drain the D.C. swamp and is tough enough to actually help President Trump get the job done."
The Tuberville ad has Byrne with former Secretary Hillary Clinton and Sessions with Congressman Adam Schiff (D-California) who led the impeachment effort against President Trump. The ad even connects Sessions and Byrne with Sen. Mitt Romney (the only Republican in either House of Congress who found that the President did anything wrong.)
State Representative Arnold Mooney, former Chief Justice Roy Moore, Ruth Page Nelson, and businessman Stanley Adair are also running for the Republican nomination for the Senate seat currently held by Doug Jones (D).
The Republican primary is March 3.
Print this piece