Doug Jones votes against GOP rules for impeachment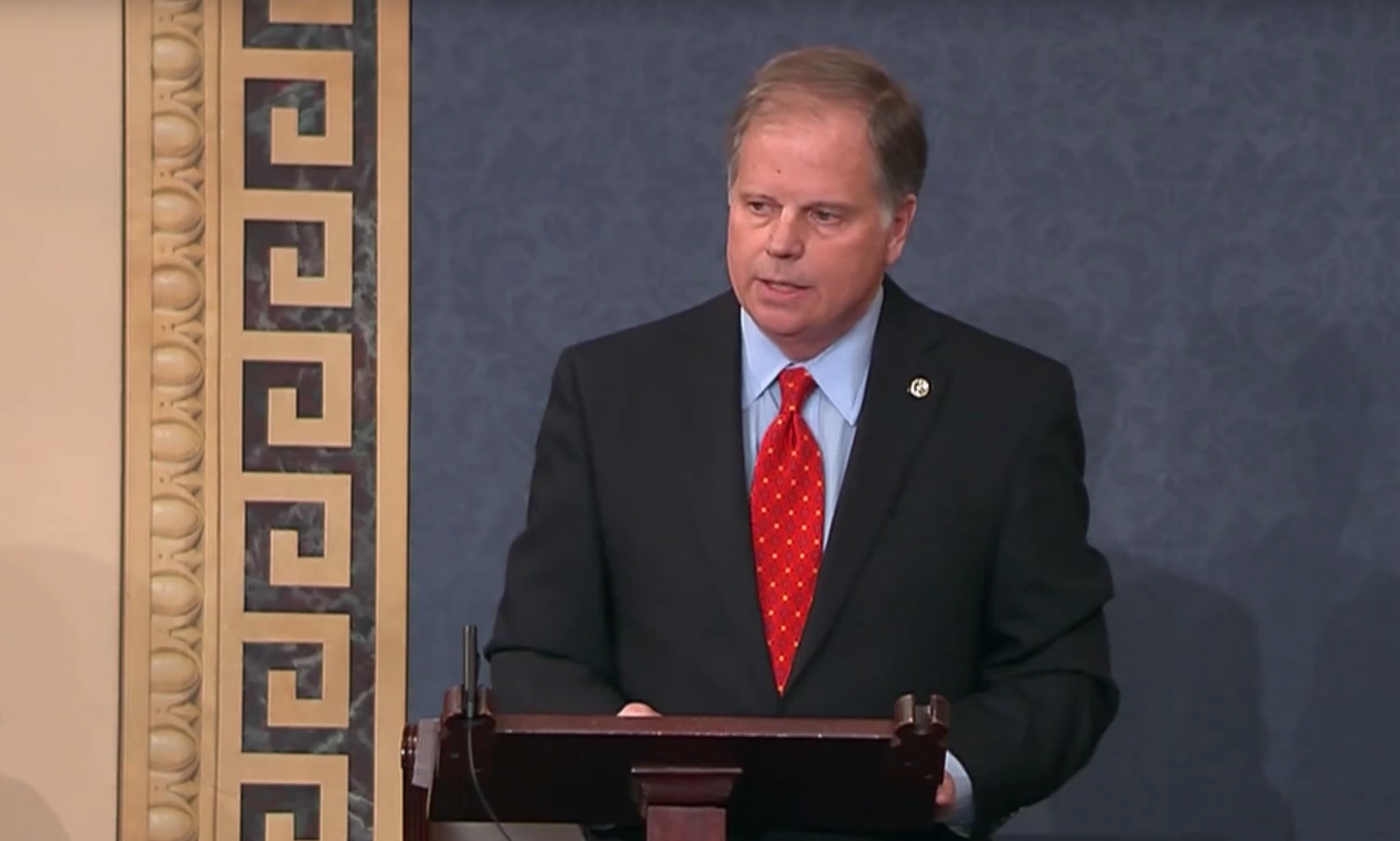 Wednesday, the Senate approved a resolution establishing the rules for President Donald J. Trump's (R) impeachment trial in the early morning hours Wednesday. The Republican majority rejected Democrats' demands for additional witnesses and documents at the outset of the proceeding. U.S. Senator Doug Jones (D-Alabama) opposed the rules proposed by Senate Majority Leader Mitch McConnell (R-Kentucky).
"These proposed rules have this trial taking place in the middle of the night without any guarantee for relevant documents and witnesses," Sen. Jones said. "The American people deserve a fair trial, and so does President Trump — but this ain't it, folks."
The Senators voted 53 to 47 in favor of the resolution capping off hours of debate.
Trump's legal team and House Democrat managers, led by Rep. Adam Schiff (D-California) engaged in a heated, public back and forth debate.
The senators themselves debated the measure during closed-door caucus meetings. Senate Republicans stayed loyal to the President on the impeachment rules, perhaps foreshadowing a favorable ultimate outcome for Pres. Trump, who has been confronted with allegations, investigations, and impeachment threats almost since the day after his election in 2016. House Democrats claim that the President abused his authority and obstructed Congress. Charges that the President vehemently denies.
Alabama's senior Senator, Richard Shelby (R), told ABC's George Stephanopoulos that the President "made a mistake;" but that "things happen."
Shelby said that the "House has a weak hand" and suggested that House Democrats "made a political decision" to rush through Articles of Impeachment before Christmas instead of continuing their investigation. Shelby said that House Democrats want to open up their case in the Senate and appeared skeptical of that approach.
Shelby voted in favor of the Republican impeachment rules.
It takes a super majority of the Senate to find a President guilty, so given the composition of the Senate it would take a substantial number of Republicans to vote with the Democrats in order to convict Trump. Trump's supporters are hopeful that all of the Republicans will vote that the President is not guilty and that they can sway two or three of the Democrats to vote with them. Red state Democrats like Jones, Joe Manchin (West Virginia), and Kyrsten Sinema (Arizona) are the moderate Democrats that they hope to sway to the President's acquittal.
Jones faces a tough re-election battle this year.
America First Policies, a pro-Trump nonprofit group, announced today that it was purchasing $one million in advertising targeting Jones over the impeachment issue. The ads will appear in the Birmingham, Huntsville, Mobile, and Montgomery media markets.
Alabama Republicans are hopeful that their eventual nominee will defeat Jones and take his Senate seat back for the Republicans. Jones is the only Democrat to win any statewide race in the state of Alabama since 2008.
This is only the third presidential impeachment trial in the history of the country. Neither, Andrew Johnson nor William J. "Bill" Clinton were found guilty by the Senate. Pres. Richard M Nixon (R) resigned before Congress could impeach him over his role in the alleged coverup of the Watergate breakin.
(Original reporting by the Hill, ABC News, Fox News, and Breitbart News contributed to this report.)
Print this piece
Lawmaker files bill to ban treatments for transgender kids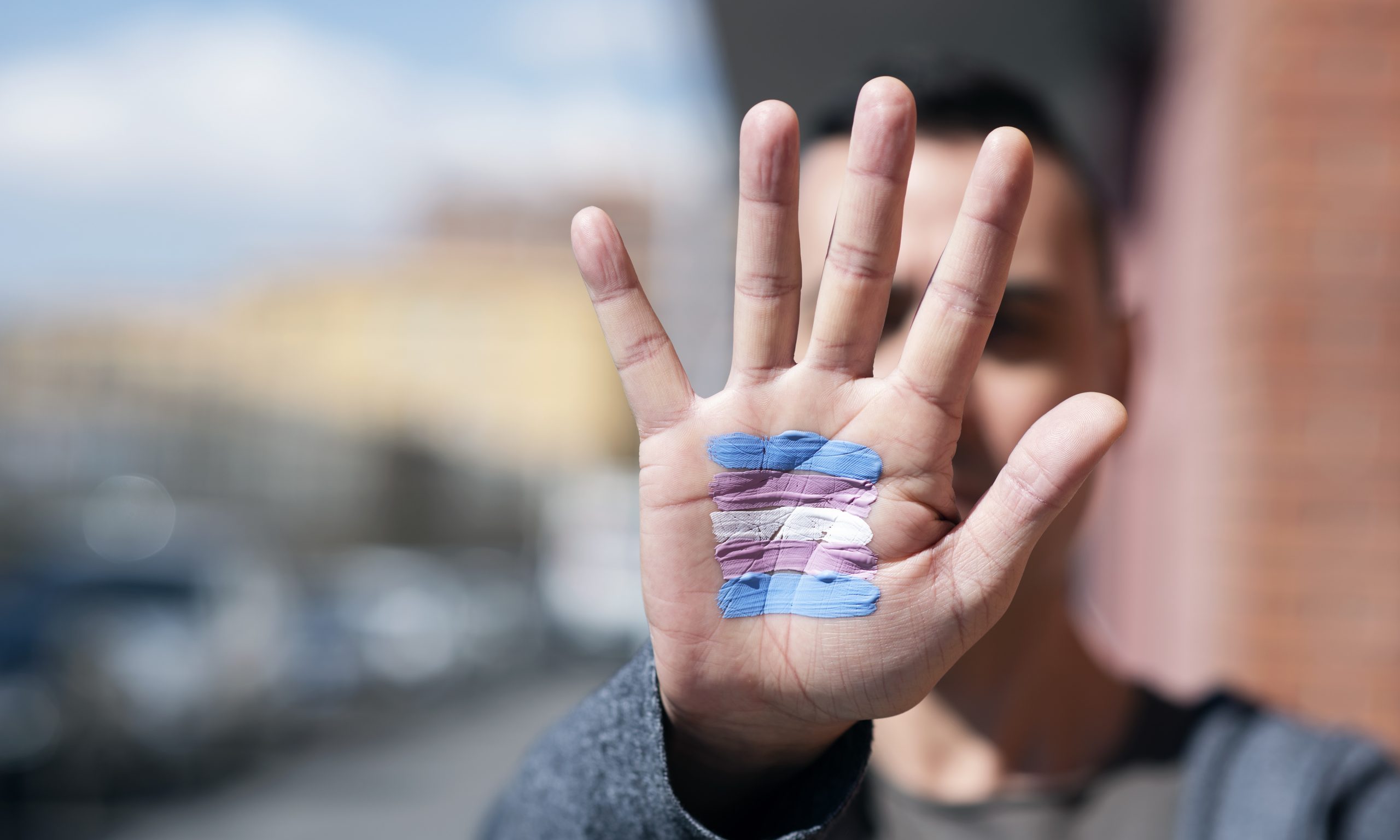 Republican Wes Allen, R-Troy, filed a bill to prevent doctors from providing hormone replacement therapy or puberty suppressing drugs to people younger than 19 who identify as transgender.
HB303, the Alabama Vulnerable Child Compassion and Protection Act,  would make it a Class C felony, punishable by up to 10 years in prison, for doctors to prescribe puberty-blocking medications or opposite gender hormones to minors. Allen's legislation would also ban hysterectomy, mastectomy or castration surgeries from being performed on minors.
"I was shocked when I found out doctors in Alabama were prescribing these types of drugs to children," Allen said in a news release. "This is something you hear about happening in California or New York but it is happening right here in Alabama and it's time we put a stop to that practice."
Allen said that children experiencing gender dysphoria are struggling with a psychological disorder and that they need therapeutic treatment from mental health professionals instead of medical intervention that would leave their bodies "permanently mutilated." 
"These children are suffering from a psychological disorder, just as someone who is suffering with bipolar disorder or schizophrenia but we treat those patients and try to help them. We should treat these psychological disorders as well."
In 2018, a policy statement from the American Academy of Pediatrics (AAP) said that:
"Transgender identities and diverse gender expressions do not constitute a mental disorder; 

Variations in gender identity and expression are normal aspects of human diversity, and binary definitions of gender do not always reflect emerging gender identities; 

Gender identity evolves as an interplay of biology, development, socialization, and culture; and

If a mental health issue exists, it most often stems from stigma and negative experiences rather than being intrinsic to the child"
The World Health Organization (WHO) announced in 2018 that it was removing "gender identity disorder" from its global manual of diagnoses and reclassify "gender identity disorder" as "gender incongruence," which is now listed under the sexual health chapter rather than the mental disorders chapter. 
In a 2018 interview, Dr. Lale Say, a reproductive health expert at the WHO, said that gender incongruence was removed from the list of mental health disorders because "we had a better understanding that this was not actually a mental health condition and leaving it there was causing stigma. So in order to reduce the stigma, while also ensuring access to necessary health interventions, this was placed in a different chapter."
In 2012, the American Psychiatric Association revised the Diagnostic and Statistical Manual of Mental Disorders (DSM) to remove the term "gender identity disorder" from the manual and add the term "gender dysphoria."
Allen's bill will be considered by the Alabama House of Representatives in the coming weeks.
Print this piece